Skip to content
Front Signs is currently seeking a salary base with commission Outside Sales Representative. This position will be responsible for providing exemplary customer satisfaction, the establishment of leads, closing sales, guiding clients to a solution that is unique and creative using a consultative approach, and responding to each customer's specialized needs. You will also assist the entire sales team in continuing to increase sales and develop existing customers through strong relationships. You will be selling our company's sign installation, fabrication and maintenance services in and around Los Angeles. Training will be provided to you. Your territory is open to areas within 100 miles of Greater Los Angeles. Our ideal candidate is outgoing, focused and highly motivated.
What You Will Be Doing:
Selling custom sign services/products

Developing a monthly sales goal and quota

Assist in creating an accurate record of all sales and prospecting activities

Meeting with management team often to discuss goals and progress

Visit offices, restaurants, industrial parks and retail businesses

Generate new leads and follow up with all leads

Create and build relationships with customers

Ask consultative questions to gather detailed information on customer needs

Maintain a consistent and organized follow up system

Remarket areas every few months

Maintain a professional appearance and demeanor that reflects our commitment to quality, continuous improvement and respect for individuals

Helps prepare status reports for weekly sales meetings, including activity, closings, follow-up, and adherence to goals

Helps implement company marketing plans as needed

Carries out market research (competitive shops, customer surveys, etc.)

Identifies and resolves customer satisfaction issue

Consulting with walk-in clients and prospects

Assisting clients with current Jobs

Answering phones with the primary objective of capturing their information and determining if a sales appointment is necessary to set up for additional sales opportunities. Obtain customer information such as name, address and payment method

Asking for and managing referrals

Responding to emails throughout the day and in a timely manner

Consult with customers after contract signings to resolve issues and provide ongoing support

Ensure showroom, equipment, displays, counters, and signs are clean, well-stocked, orderly and attractive

Aid in the scheduling of fabrication and installation

Serve as the primary contact for customers and outside vendors to ensure projects are produced within clients time and budget constraints

Responsible for day-to-day job intake, work order creation, data entry, record keeping, Estimating, and providing high-level customer service

Track and enter costs associated with each job estimate to facilitate accurate department billing

Complete all required volume quality control tracking logs

Receive all questions and concerns and provide updates and solutions to customers

Send and obtain proof approvals
Complete and maintain all required paperwork, records, and documents
Must-Have Qualifications:
High School Diploma or GED required

 Attention to detail and willingness to follow checklists and instructions to see projects through completion in keeping up with timelines and deadlines

Demonstrate proficiency in basic math and spelling

Possess a good understanding of sales and marketing tactics

Have excellent communication and customer service skills

Must have valid driver's license and own reliable transportation

Superior relationship building and networking skills

Proficient computer skills in email, internet and Microsoft office suite

At least 1 year of business to business sales experience in the sign industry * Prior territory management experience preferred

Self-Improvement skills and set high standards for personal performance

Ability to perform at a high capacity in a fast-paced environment

Must pass any drug screens and background checks
You'll Stand Out If You Have:
Proven inside sales success with numbers/goals reached to discuss

Design skills with customer service background with primarily phone and in-person interactions

Great personality that people enjoy interacting with – you are the first impression and first impressions count

Sign or Printing Industry Experience

Organizational skills that have been proven to be useful in the past experience major tasks, responsibilities & key accountability

The ability to build relationships with customers quickly and in a mutually beneficial manner

Confidence to discuss ideas and projects you may still be learning about

Confidence to make recommendations based on opinion and other customer success

Friendly attitude and approachable, enthusiastic personality

Drive and ambition to be a part of a team that hits goals every month

The ability to handle multiple items at a time while being constantly interrupted and keep up with a running and growing list of items to be completed
Job Type: Full-time
Experience:
sales: 2 years (Preferred)
sign sales: 2 years (Preferred)
Location:
Van Nuys
Work authorization: Required
United States (Required)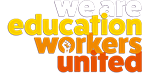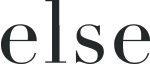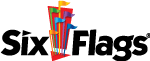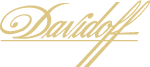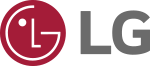 Chantell B
reviewed

shopperapproved

I had a huge outdoor logo that needed to be made and installed. I was lucky e...
Richard K.
reviewed

yelp

Rose is fantastic - she helped me figure out how to build a very specific sig...
Exie C
reviewed

shopperapproved

Amazing job. My yard sign turned out perfect. The quality is on top, I've lef...
Octavia P
reviewed

shopperapproved

It was the first time I have ordered from Front Signs. I needed perforated vi...
Karan H
reviewed

shopperapproved

I ordered 3D letters for my interior branding, and it turned out just great! ...
Heaven or Las Vegas
reviewed

google

This sign company is very professional. They deliver quality work on time and...
Rosette A
reviewed

shopperapproved

I have three trade shows this year and ordered a display and a telescopic sta...
Nina McMahon
reviewed

google

I will be back. I was served by Rose, who was friendly, efficient and respons...
Franco's Cookies
reviewed

google

The best signs company in Los Angeles. These guys are the best! Fast and qual...
Leeanna A
reviewed

shopperapproved

I order decals every time I have a new collection or special offers in my sto...
See all reviews
Our Products
Our Services