Decals
Personalizes the space
Promotional cost effective item
Creates loyal brand ambassadors
Feel of professionalism
Decals
:
Static Cling, Wall Decals, Window Decals, Floor Decals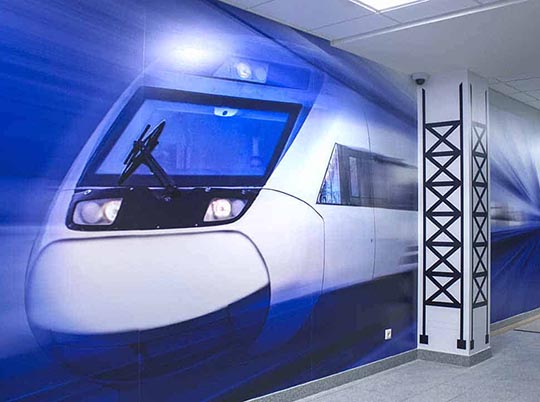 Let images speak louder and clearer than words! The wide variety of custom decal graphics let your product shine through, make the appearance of home and office more appealing and lovely.
Front Signs offers clear, perforated, frosted and opaque Vinyl and static clings. Each have their areas of application. The popular ones are wall, window and floor decals.
Wall, window and floor decals are a great option, if you are looking for an affordable way to decorate your office or house walls.
Vinyl decals are used for decorations and outdoor advertising. These decals are frequently used in stores to inform about the sales.
Our Portfolio
This is our history
Decals FAQS
Are there any creative signage solutions for home interior design?
Wall Decals and Wall Signs are a nice way to spice up your home layout. The customized PVC, Wooden Wall Artwork, Canvas prints add personality to your home.
Furthermore,
Wall Blade Sign
is a highly unique way to showroom location. The vintage or any other style of Blade Sign will highlight your delicate taste. It can be a decorative wayfinding Sign, room name Sign or department name Sign. The nice alternative can be hanging door Signs.
Canvas prints
can depict a family trip, artwork or landscape.
Canvas Collage and Canvas Wall Cluster
create one dynamic picture or just depict the picture of your favorite city.
Wooden Tabletop Signs
with inspirational quotes or large 3D Wooden Letters on the walls of the hallway create a classy and elegant look.
The Established Signs
will always remind you of that beautiful day of your life that gave a start to your family.
Wall Wooden Arts
just express your creativity and create a vintage feel.