Skip to content
Daily Duties of a Customer Service/ Inside Sales Rep:
As our sales representative, you will play a critical role in ensuring that our client's orders are produced on time, on budget, and to the highest standards. You will have the opportunity to work directly within our Creative Team, as well as cross-functionally with all Advance Teams.
The right person for the Customer Service/Inside Sales position has experience and enjoys providing excellent customer service in a fast-paced environment while helping customers find the right solution for their projects.
RESPONSIBILITIES
Be the voice to our customers with a professional, upbeat attitude

Receive customer calls/email correspondence and provide the necessary information related to product selection, order status, and problem resolution

Coordinates with other departments within the company, as necessary, to assure that we are providing world-class service to our customers

Stay aligned with our company's culture and values

Handle customer inquiries and complaints

Provide information about the products and services

Troubleshoot and resolve product issues and concerns

Document and update customer records based on interactions

Develop and maintain a knowledge base of the evolving products and services

Acts as liaison between customer, sales, and production facilities

Continuously seek to improve the efficiency of the department, making adjustments, and assigning resources as needed. Make recommendations to change processes to improve efficiencies

Oversees the production process from point of sale until final delivery of customer's product

Develop and execute on strategic customer plans, build contract provisions, and develop sales forecasts

Generates change orders to ensure that corrections are made and additional charges are billed

Communicates the status of each project with customers and Outside Sales Representative

Performs proofing functions and interacts with the customer to obtain approvals

Closely monitors each project through the facility, ensuring that each one meets its scheduled deadline
QUALIFICATIONS
High school diploma or GED required

At least three years in Signage or printing industry with excellent customer service experience

Experience resolving customer satisfaction issues

Proficient computer and internet skills, including Microsoft Office suite

Effectively handle multiple priorities, organize workload, and meet deadlines

Strong verbal and written communication skills

Strong organizational and time management skills

Ability to work in an energetic business environment and industry

Experience working with a team to solve problems and achieve goals

Strong organizational skills, multi-tasking skills and attention to detail

Must be passionate about advocating for the customer

Enjoys working on a variety of projects

Excellent interpersonal skills and thrives in a fast-paced environment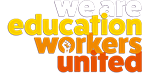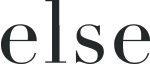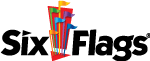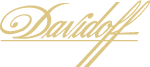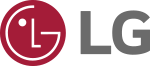 Trisha Saint-Aude
reviewed

google

Was able to get my window decals up exactly how I wanted it and in a timely m...
Rosette A
reviewed

shopperapproved

I have three trade shows this year and ordered a display and a telescopic sta...
Karan H
reviewed

shopperapproved

I ordered 3D letters for my interior branding, and it turned out just great! ...
Heaven or Las Vegas
reviewed

google

This sign company is very professional. They deliver quality work on time and...
Chantell B
reviewed

shopperapproved

I had a huge outdoor logo that needed to be made and installed. I was lucky e...
Octavia P
reviewed

shopperapproved

It was the first time I have ordered from Front Signs. I needed perforated vi...
Leeanna A
reviewed

shopperapproved

I order decals every time I have a new collection or special offers in my sto...
Richard K.
reviewed

yelp

Rose is fantastic - she helped me figure out how to build a very specific sig...
Franco's Cookies
reviewed

google

The best signs company in Los Angeles. These guys are the best! Fast and qual...
Nina McMahon
reviewed

google

I will be back. I was served by Rose, who was friendly, efficient and respons...
See all reviews
Our Products
Our Services