Skip to content
High-End Business Signs In Los Angeles And USA Wide
Let us create your commercial signs with state-of-the-art equipment and skillful craftsmen. Use custom business signs to take your business to the highest level of performance.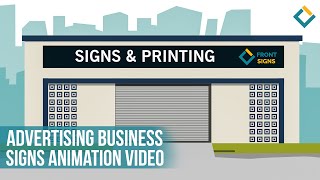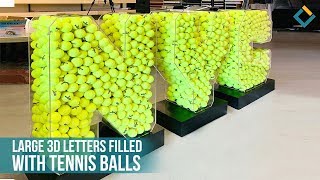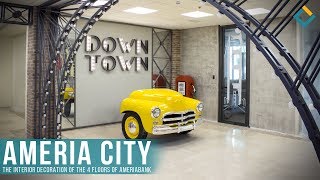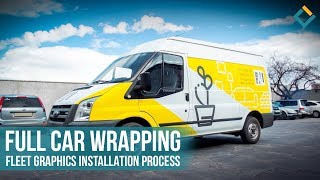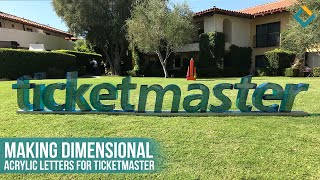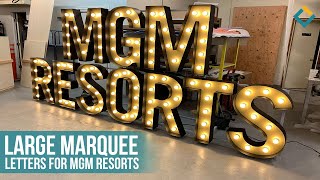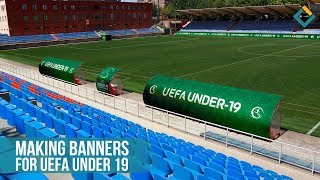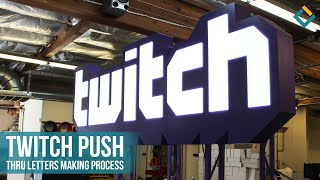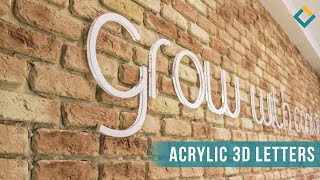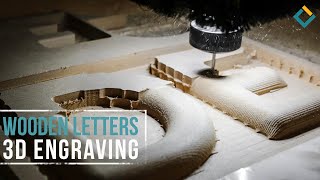 Large Business Signs
Large business signs incorporate different elements and materials to give off an air of sophistication.  Business signs are usually made with materials such as acrylic, pylon and aluminum. Large business signs that need to be visible around the clock also use lighting to shine bright at night and be seen just as they would during the day. Large business signs include:
Get architectural business signs to enhance your brand appeal while simultaneously corresponding to your company image. Architectural business signs with custom designs work especially well for large-scale corporate branding. Architectural signs not only serve as a means of advertising but also become landmarks that match your brand and environment.
Building business signs deliver a prominent and creative look to your brand. Promote your business day and night with terrific building signs. We provide custom outdoor business signs with creative features to level up your commercial building. Contact us and we'll get to work on custom building or advertising signs to suit your style.
All types of signs installed at high elevation are referred to as high rise signs. Such giant displays help to maximize your company's exposure and increase customer reach. We provide end to end services for custom high rise signs. With our expertise, we can manufacture signs of all complexity and install them at any height.
Tailor Made Signs & Branding Solutions
Whether you're looking for striking commercial signs or large business signs for your personal needs, we have you covered. We can turn your most sophisticated ideas into reality. Order custom business signs with a personalized design made of premium materials. As a comprehensive sign-making company, we can take your concepts, turn them into beautiful and unique designs and install them right where they're needed.
Get custom business signs to stand out among competitors. Bring your wildest signage ideas to life with the help of our expert craftsmen. Custom business signs made here will provide a productive working atmosphere in any establishment.
Benefits
Here are some of the benefits you get from working with us.
Personal approach: You'll be assigned an account manager who will answer all questions and guide you through the entire sign making process.
Cutting-edge designs: We have the skills and resources to craft exceptional business signs that will satisfy your unique branding goals.
Full-service solutions: We provide all the services you may need to make your custom business sign experience quick and hassle-free.
Quality craftsmanship: Our custom business signs are made of premium materials and in compliance with nationally recognized safety standards.
Quick turnaround: Our team works around the clock to deliver custom business signs in the fastest and most professional manner possible.
So if you're looking for a company that can make a bespoke business sign in Los Angeles, look no further.
Services
We offer a comprehensive list of B2B sign making services to exceed your expectations. As a one-stop business sign shop, we provide everything from sign design, rendering and manufacturing to permitting, sign installation and all types of signage maintenance. In addition to all those, we also provide sign replacement services. We employ a highly-skilled team of specialists including artists, fabricators and installers. They'll work with you to bring all kinds of custom business signs to life so that you may reach your advertising goals.
See What Front Signs Can Do For You
Enter your details and attach your project files if you have any. Our agent will get in touch with you shortly to provide a free quote and consultation for your project.
Please note that Front Signs is a full-cycle sign making company. We tailor each case to match your vision, starting with design and fabrication then finishing off with permitting and installation. No matter how simple or sophisticated your concept, we'll bring it to life with quality and precision.
How much do business signs cost?
The price for custom outdoor business signs can vary depending on many factors. Each advertising sign is unique and has a different price point according to type. For starters, we calculate the price of a business sign by taking into account its style, materials and size. There are different types of corporate signage solutions such as custom and free standing signs as well as facade branding displays to name a few. The prices vary based on their unique features. If you want to know the exact price of your desired custom business signs, you can
contact our specialists
to get an instant quote.
Why do I need custom business signs?
A business sign tailored to fit your company image is the best way to draw attention and generate leads. For 24/7, permanent advertisement of your business, you won't be able to find a wiser investment than an illuminated advertising sign. It offers the best return on your marketing and branding goals. Advertising signs help your current and prospective clients locate and identify your business. They convey the professional ethos of your company and help to establish your reputation. They make the first notable impression that will leave a long-lasting impact on your audience. Don't hesitate to get magnificent signs that will take your business to new heights.
What is the most effective advertising sign for my business?
Sign effectiveness depends on what type of business you own, the services you offer, your business location and other relevant factors. For a
restaurant
business, you can get personalized menu boards or a
light box
with the company name and branded elements. If you have a big company, you can get
channel letters
for the facade of your establishment. For business centers, you can order a
pylon sign
with the names of all the companies that do business in the venue.
Contact us
and we'll offer commercial signs ideal for your specific needs.
What information should my sign have on it?
You can display any text or image you want your customers to notice on your custom business signs. It can be the name of your company or other branding elements such as information about your business, operating hours or any other message. You can even get business signs for decoration that include motivational quotes or other creative features to spruce up interior design. 
What type of directional signs do you offer?
We offer a large variety of signs for showing directions. In business centers where the use of space can vary, interchangeable pylon tenant signs can be used. For a more minimalist look, you can use hanging wayfinding signs to guide guests toward offices, departments, restrooms, etc. Wall-mounted directory signs can also be used when space is limited.
What is a directional sign?
Directional or wayfinding signs, as their names suggest, show directions so your guests can easily find their way around. Such
signs
need to be as simple as possible to avoid confusion among visitors. These high-end signs can be found everywhere: streets, hospitals, parking lots, parks, shopping malls, business centers and anywhere else you can imagine.
What is the care procedure for commercial signs?
Different B2B signs require various types of care. The maintenance of custom business signs mainly depends on the materials they're made of. To retain the initial look of your sign, it's recommended to regularly dust and wipe the surface of indoor or outdoor business signs with a damp cloth. Most signs for business can be washed with water to maintain their fresh appearance. After you order a sign, our specialists will provide you proper guidance for corporate signage maintenance. We also offer business
signage repair
services in case anything needs to be fixed in the long run.
Here, everything is customizable, so you can choose any font you like for your custom business signs. If you're having a hard time deciding, our team of talented designers will help you pick the right one. To get more ideas, you can read our blog on
what font to choose for a logo
design.
What is a custom business sign?
Our business signs are tailor-made to the client's requirements. You can choose existing types of signs for businesses and alter the specs or you can create your own personal sign from scratch. With a custom commercial sign, you can choose the material, size, shape, colors and all other features that go into its make-up. 
What type of signs do you offer?
We offer a large selection of interior and exterior business signs and custom displays. We'll provide you with first-rate products whether you need to promote your brand day and night, prepare for a trade show or anything else you can imagine. We make all kinds of signs using the best quality materials. We offer hanging, free-standing, wall-mounted, non-illuminated and
light up signs
. We also offer a range of services such as
laser cutting
and
CNC engraving
among others. You can find all our decorative and custom business signs in our list of products. If you want something more unique, you can reach out and discuss it anytime with our designers.
Which material should I choose for my business sign?
Custom business signs are made of different materials and we offer a wide array of them. When taking on an order, we consult you on the types of materials that will work best according to the sign you have chosen. For illuminated business signs, we usually choose from
acrylic
, lexan,
dibond and aluminum
. For other types of custom business signs, we may go with
wood
,
PVC
or others material combinations based on your needs. If you can't decide which material to choose for your indoor or outdoor business sign,
get in touch with us
and our specialists will offer you the best option based on your needs.
Can I bring my own materials?
What type of sign should I get?
First of all, you need to determine the purpose of your corporate signage. The sign choice also depends on what business you're in and what services you provide. For instance, if you want to create brand identity, you can get a
lightbox sign
with your company name. To attract clients, you'll need large illuminated advertising signs. If you want to promote a campaign, you can get
banners
,
decals
and so on.
What if I don't know what kind of sign I want?
For a better customer experience, our support team is ready to give an expert consultation and offer you the best corporate signage solutions possible. With the help of our friendly team, you'll be able to choose advertising signs that are the most suitable for your business premise. To get in contact with our customer service specialists, call us at 844-833-1188 or write to us at hello@frontsigns.com.
Is there a product guarantee?
We provide a guarantee for all the products manufactured in-house. The details of the guarantee depend on the product type. Once you place an order, you will be informed of the guarantee that goes along with the specific product.
The thickness of custom business signs depends on the materials that we use to make them. But as all our outdoor business signs are customized to your needs, you can get a product in any thickness you like.
What are the minimum and maximum sizes I can get for business signs?
At our advanced facility, there are no signs too small or too large to tackle! You're welcome to order commercial signs in any shape and size. As a lead
sign making company
, we'll provide the best quality indoor and outdoor business signs with the fastest manufacturing possible. You can order all kinds of custom business signs in any style you desire.
What types of custom business signs can you produce?
Our comprehensive
sign services
include creating commercial signs of any complexity for personalized use. No matter what type of display you have in mind, we can bring it to life. Choose all your desired details such as style and materials and leave the rest to our experienced sign makers.
What benefits does your company offer?
The top benefit of our company is that we offer all
signage-related services
. You can get your commercial signage designed, rendered, permitted, manufactured, installed and maintained all by top experts in the field. Another benefit is that we make tailor-made signs regardless of material, design or placement.
What signage materials do you offer?
We offer a large selection of signage materials from soft to rigid, all designed to withstand different weather conditions and meet various requirements. We have aluminum, vinyl, acrylic, PVC, plywood and all kinds of other materials at our disposal. If we don't have the materials you're looking for, we'll use the best supplier to acquire them.
How durable are the signs?
The durability of each business sign depends on a number of factors such as material, location, weather conditions, etc. We use only high-quality and durable materials to make our signs but the lifespan of each material varies. For instance, if you need a long-lasting sign, aluminum is the perfect choice. If you only need a temporary one, foam board signage will do the trick.
In what format should my image files be?
Files in almost any format work. We accept PDF, JPEG, PNG or otherwise. 
How long does the production of a custom business sign take?
There are many factors that determine the turnaround time of a business sign, such as the type of product, materials, difficulty, size and so on. For instance, a simple
indoor sign
will take less time to make than a more sophisticated and personalized
signage
. We can give you an approximate turnaround time once we evaluate your order.
Do you help with the design?
Yes, we offer
graphic design and 3D rendering services
. We can make the design for your custom business sign from scratch or make changes to your existing visualization. With 3D rendering, you get an opportunity to see the final product before starting its production. You can discuss all the details with our talented artists in real time and they'll integrate your ideas into the perfect design for your future business sign.
Do you work on custom projects?
Yes. Aside from the types mentioned on our product page, we also offer personalized options. Whether you need interior or exterior branding with business signs or just a decorative sign for your premises, we can specially craft it to suit your needs. Contact us to discuss your custom project.
Will the printed image have the same colors as my provided image?
Absolutely, as we specialize in color-match large format printing. Our state-of-the-art printers provide full-color graphics on all types of materials, be they soft or rigid. You can rest assured that the image will preserve its initial look for a long time and the colors will not fade away thanks to our special UV coating. The printing method we employ makes images sun-resistant and helps retain their vivid colors for an extended period.