Channel Letters
Superior signage choice
Create dimensions
Shape brand identity
Improve visibility
Channel Letters
:
Build-up letters, Building Letters, Facelit Sign, Front Lit Signs, Letter signage
Channel Letters are the best solution for companies seeking a way to get noticed. This type of signage has ideal visibility day and night and easy readability from a far distance.
Many big or small companies utilize Channel Letter Signs as outdoor advertisement to grab customers' attention. It's another branding display, which attracts attention and gives businesses visibility to stand out among large franchises and box stores. Moreover, these Front-lit Letters have massive interior applications.
Face Lit Channel Letters consist of two main materials: Aluminum and Acrylic. The face part is made of Acrylic, which allows light to pass through it, while the back and the sides are made of Aluminum. These Letters are very durable and ready to serve your business for a long period. For Channel Letters manufacturing we use energy efficient and long-lasting LED lights, which provide your Signs with bright illumination.
Make your business stand out in the crowd with the help of eye-catching Channel Letters.
Any business company, retailer, grocery store, bank, skydiving center, etc. that wants their brand to be easily recognized use Channel Letters to catch the attention of passersby.
Companies and different industry representatives use Channel Letter Signs to advertise the company name and brand, store location or want to boost company services and products. Any building with a storefront can use Channel Light up Letters.
Make your establishment easily recognizable with the help of eye-grabbing Channel Letters that display the name of your brand.
Channel Letters are one of the most popular types of outdoor advertisements, as these are the most simple signs to display brand name with. Channel Letters can be displayed on top of buildings or wall-mounted on top of entrances or indoors.
Increase foot traffic to your venue and create brand identity with these striking signs.
Highly visible and identifiable 24/7

Have three-dimensional reach

Provide improved readability and increased visibility

Energy efficient with LED illumination

Durable

Professional look
Letter size: customizable
Common letter thickness: 4" to 5", Customizable
Letter depth: Depends on the letter size
Font, color, style: Customized
Lifespan: 5+ years, if kept properly
There are several installation options for Channel Letters. Light up letters can be installed on an aluminum raceway, that will carry the electrical wiring and power supply of the sign or mounted on the wall with screws and spacers. Other options are also available and can be adjusted to your needs and the location of installation.
Due to the huge sizes of the letters and small details which must be taken into account, we recommend you use our installation service to eliminate hassle of the installation.  Our crew of professional craftsmen is ready to install your custom lettering in no time and with utmost precision.
Lightbox Signs– These light up boxes have mass usage both for business and home applications. The bright illumination, high visibility from sides and facade of your building create dimensions and leave a long-lasting impression.
3D Letters -  These Dimensional Letters are perfect for both indoor and outdoor corporate branding. These professional looking and inviting signs will attract everyone's attention.
Reverse Channel Letters - Unlike regular Channel Letters, Reverse Channel Letters are illuminated from the back, as you can guess by its name.
Halo Channel Letters - Halo Channel Letters have a classy and an exceptional look. The Letters have internal illumination, which makes these halo letters so exceptional.
Materials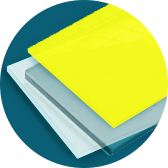 Acrylic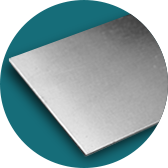 Aluminum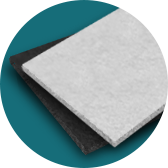 Gatorboard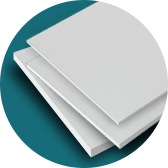 PVC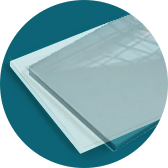 Lexan
Get Quote
Please submit your information and a Front Signs representative will contact you
Channel Letters FAQs
What types of Channel Letters are there for Interior design?
We offer 3D Non-illuminated Signs and Illuminated Channel Letters.
3D Signs
are used in interior office layouts and as exterior 3D Logo Signs. Made of different materials like Wood, Acrylic, PVC, Foam board, Gatorboard, etc. They create dimensions and brand style.
Channel Letters
can be Backlit, Frontlit or both. All the types of the Channel Letters welcome and create an exceptional impact on the incomers: guests, workers and clients.
Backlit Signs
create halo effect which is so appealing. Whereas, Front lit letters perfectly merge with the Interior Signage and stress the logo and create a warm feel.
What information should my Sign have on it?
Actually, you can have anything written on your Customized Sign you want your customers to notice. It can be the name or the logo of your brand, some information about your business type, operating hours, etc. You can get decorative Signs with motivational quotes, etc.
What is the most effective Custom Sign for my business?
Sign effectiveness depends on what type of business you own, services you offer, business location and other factors. For a restaurant business you can get menu Boards, Light Box Signs with the name of your restaurant, A-frames, etc. If you have a big company you can get Channel Letters to fix them on top of your building. If you are a business center owner you can order Pylon Signs with the names of all the companies that do business in your venue.
Contact us
and we will offer signage solutions for every type of businesses.
What size and shape of Channel Letters do you recommend?
Illuminated Wholesale Channel Letters are seen from big distances. Their sizes usually vary from 12" to 24". Anyway, the sizes are customized and the Sign is made according to your requirements. Illuminated channel letter shapes are given in accordance with your design.
If you are not sure about your Sign sizes and shapes, please, contact our customer service team. Let our professional team help you with their knowledge and experience.
Which are the best materials for 3D Channel letters?
You won't be surprised to know that Acrylic is very suitable and popular material
for Channel Letters. Acrylic is a transparent and translucent material. The transparent feature allows the light to pass through it, thus make the ideal illumination for Dimensional signs.  Alternative to Acrylic material can be Lexan.
On the other hand, Aluminum is the other most popular material for Channel Dimensional Letters. It is also extremely durable and weather-resistant.
What's the difference between Neon and LED illuminated Custom Signs?
Both LED and Neon Custom Signs have their audience and areas of applications.
LEDs provide a brighter light, while Neon lights have a warmer light and are aesthetically more  pleasing to the eye. LEDs are more energy efficient than Neon. However, Neon bulb is used to add a romantic feel to the location. Also, LEDs are cheaper than Neon lights.
If you are looking for a more modern sign then you can choose a LED light box or a custom letter. But if you need a retro looking sign, then Neon light boxes and Letter Signs are perfect. The choice depends on the overall design and interior layout.
What are Marquee Letters?
It's an individually cut letter sign with chasing lights or irregularly flashing illumination. Marquee letters or Letter lights gain more and more popularity. From A-Z, Marquee letters have mass usage for business establishments as well as home decorations. Marquee Letter signs are even seen at weddings and birthday celebrations.
What are Front and Back lit Channel letter signs?
Front and back lit signs contain the benefits of both types of illumination. Illuminated from both sides, the signs create a totally incomparable look and feel. Front and Back-lit letters have a beautiful and eye-catching effect to boost your business.
What are the typical uses of Backlit Signs?
Many businesses use Backlit signs as a promotional tool. Backlit Channel letters have appealing look day and night. For this reason, Backlit signs are used as exterior signage to boost hotels, shopping malls, movie theaters, retail and business establishments and alike.
What are Back-lit Channel Letters Signs?
Back-Lit Channel Letters or Reverse light up letters have face and sides, and a translucent clear back. The back has individually cut letters which emit light from the reverse side of the sign. Unlike the Front-lit signs, Back-lit dimensional signage only glows on the reverse side. This creates a halo effect. LED backlit signs are very popular with bars, clubs and other professional services. Backlit displays are also known as Halo lit signs.
What are Front-lit Channel Letter Signs?
Front-lit channel letters are the most common type of illuminated letter signs. The letters individually emit light from the front of the sign, hence the name. Signs are easily visible from afar. Front lit or standard light up letters are created mostly with Acrylic or similar translucent material. This style creates 180-degree bright illumination. Institutions that can benefit from Face lit logo signs are medical and dental offices, spas, beauty salon, boutiques and even ice cream shops, and why not restaurants, food points, stores and any other business establishment.
What are Dimensional or 3D Letters?
3D sign letters are volumetric signs that have height and width and also depth that adds an element of dimensions to a flat sign and make it visible from different angles. These Individual, Non-illuminated letters mounted on the flat surface provide extra visibility. Made of durable materials, 3D signs serve as Logo signs, company name signs, interior Dimensional graphics, etc. Is a great promotional and decorative tool.
What types of Channel Letter Signs are available?
Generally, Front Signs offers custom Front-lit letter signs, Back-Lit Letter signs, Front and Back-lit letters and Marquee Letters. For interior design, we also suggest 3D non-illuminated signs.
What are some common Signs made of Aluminum?
Aluminum Logo signs, name plaques and interior decorative artworks are the most popular signs our customers entrust us with. Not speaking of Channel Letters and Lightboxes, where Aluminum back and side constructions are required by law.
What are outdoor Aluminum Signs used for?
With the solid look, Aluminum metal signs have unending options of realization. Many companies choose Aluminum Channel signs as they are durable, rust and corrosion resistant and versatile in usage. Health, Dining, and other business services use Aluminum Logo signs, Directional signs, Safety signs, Pylon signs and many more.