Lightbox Signs
Cost effective advertising

Energy saving and low voltage LED lights

High visual appeal

Providing business greater exposure 24/7
Lightbox Signs
:
LED Signs, Illuminated Signs, Electrical Signs, Lighted Signs
Lightbox Signs are a perfect solution for those, who need Signs with 24/7 visibility. These LED illuminated Signs are attractive constant advertisements for your company.
Used both outdoors and indoors, lighted sign panels are a unique way to draw attention day and night.
Lightbox Signs are perfect for increasing brand recognition and giving the company a more professional look.Lighted boxes are made of premium Aluminum and Acrylic or Lexan, the latter one is more durable than Acrylic. The face part is made of Acrylic while the back and the sides of the Sign are made of Aluminum for safety reasons.

There are several options to install your Lightbox Signs. You can directly fix it on a wall or fix it on a special construction. Lightboxes can be hanging as well. Two-sided hanging Lightbox signs are perfect for attracting attention.
The logo or the name of your company can be Direct Printed with UV inks to the Acrylic or we can use Vinyl Letterings to write any information on the Lighted Panels.
You can get Lightbox Signs for interior decoration as well. Be it for your house or office you can order unique lighted signs with your own design.
Often, Lightbox Signs can be seen at storefronts, Shopping malls, offices, plazas and anywhere your business needs to be noticed. Lighted panels can often be seen in airports for regulation purposes. Some of the benefits of Lightbox Signs are their energy efficiency and long lifespan. So this is a long-term investment for the success of your business.
LED lighting boxes are an energy efficient type of signs that provide bright colors. LED message boards require little maintenance and have a long lifespan.
Neon light boxes give a retro feel to the establishment. Compared with LEDs they use more energy and provide a warmer light. These are perfect for decoration in bars, pubs and at homes as well.
Hanging illuminated displays also known as Under Awning Signs are hung with a metallic support system.
Illuminated signs can have both interior and exterior usage. For making these types of signs we use direct printing on acrylic or lexan or vinyl print which is applied on the acrylic sheet.
Lighted box signs are used for storefronts, malls, offices, plazas and anywhere you need a lighted message to boost branding and attract customers.
Lightboxes are excellent from dawn to dusk for business and decorative purposes.
Provide high visibility 24/7

Boost brand's identification

Offer additional visibility at night

Perfect for showcasing the brand's logo

Make the information noticeable

Internal and External use

Low energy usage with LED lights

Retro look with Neon lights

Can be one-sided or double sided
Common shapes: Square, Rectangular, Circled, can be customized.
Size: Customized
Thickness: Customized
Material combinations: Aluminum + Acrylic, Aluminum + Lexan, ban be customized
Lifespan: 5+ years, if kept properly
The installation of an illuminated sign cabinet highly depends on the location. Lightboxes have an aluminum support system. Illuminated signs can be hung with a metallic construction which is attached to the frame of the sign. These signs can also be fixed on a pole. Lighted box signs can be mounted on the building or any other surface with a special construction. The installation process consists of wire connections as well.
Channel letters are 3D letters which are easily noticed day and night. These signs can be vital for every business, as they are very eye-catching and let customers quickly find the brand.
Channel letters can be illuminated from inside or can be backlit with LED and neon lights. The mechanism of these signs consists of an aluminum back and sides, while the front part can be acrylic or lexan.
Materials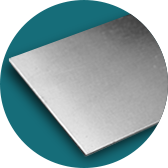 Aluminum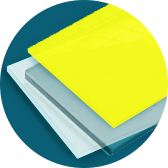 Acrylic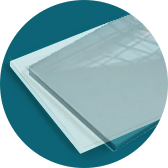 Lexan
Get Quote
Please submit your information and a Front Signs representative will contact you
Lightbox Signs FAQs
What information should my Sign have on it?
Actually, you can have anything written on your Customized Sign you want your customers to notice. It can be the name or the logo of your brand, some information about your business type, operating hours, etc. You can get decorative Signs with motivational quotes, etc.
What is the most effective Custom Sign for my business?
Sign effectiveness depends on what type of business you own, services you offer, business location and other factors. For a restaurant business you can get menu Boards, Light Box Signs with the name of your restaurant, A-frames, etc. If you have a big company you can get Channel Letters to fix them on top of your building. If you are a business center owner you can order Pylon Signs with the names of all the companies that do business in your venue.
Contact us
and we will offer signage solutions for every type of businesses.
What's the difference between Neon and LED illuminated Custom Signs?
Both LED and Neon Custom Signs have their audience and areas of applications.
LEDs provide a brighter light, while Neon lights have a warmer light and are aesthetically more  pleasing to the eye. LEDs are more energy efficient than Neon. However, Neon bulb is used to add a romantic feel to the location. Also, LEDs are cheaper than Neon lights.
If you are looking for a more modern sign then you can choose a LED light box or a custom letter. But if you need a retro looking sign, then Neon light boxes and Letter Signs are perfect. The choice depends on the overall design and interior layout.
What are some common Signs made of Aluminum?
Aluminum Logo signs, name plaques and interior decorative artworks are the most popular signs our customers entrust us with. Not speaking of Channel Letters and Lightboxes, where Aluminum back and side constructions are required by law.