3D Letters
:
Dimensional Logo Sign, Non-illuminated Letters, 3D Numbers, 3D Logo
Stand out in the marketplace by displaying the name of your brand with 3D Letters. Dimensional letters will make your logo visible from all sides and distances by giving individuality to your business.
These Signs are widely used among companies as a means of business advertisement.
3D Letters are ideal for both indoor and outdoor use. Make your establishment recognizable by displaying the name of your company on the storefront with 3D Signs.
Often 3D Letters are used indoors for writing motivational quotes on the walls or for depicting other information.
Types
These bespoke Letters are available in the following hard and soft materials, such as Aluminum, Dibond, Acrylic, Wood, Plywood, Foamboard, Gatorboard, Ultraboard, PVC and Styrene. Below see further information about each material.
Aluminum Letters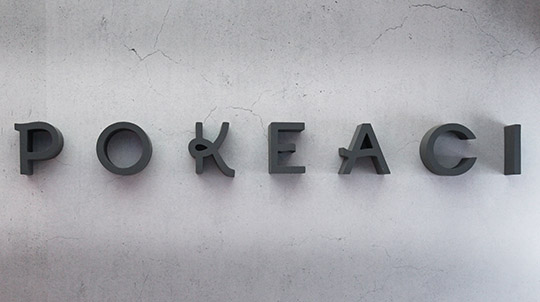 Perfect for outdoor use, Aluminum 3D Letters can withstand any weather conditions. Compared with other materials used for making Dimensional Letters, Aluminum is the most durable one. Often Aluminum Letters can be seen wall mounted on the building or fixed on top of the building with the name of the company.
Plywood Letters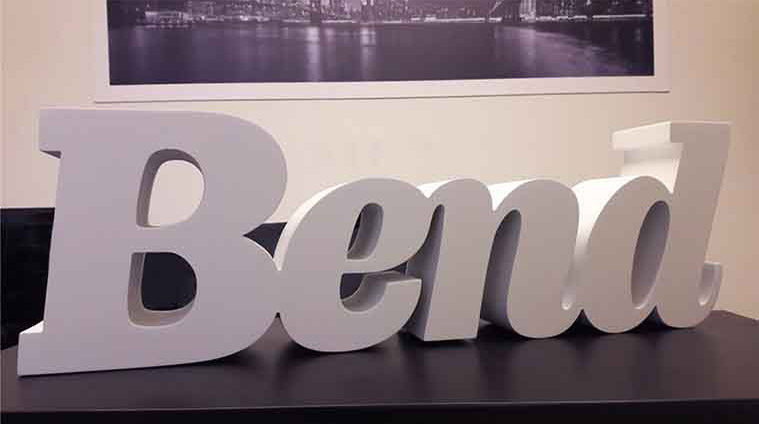 This type of Letters may look very similar to Wooden Letters, but Plywood logo signs are more durable. The firmness of plywood comes from the multiple layers of wood cross-bonded to each other. This makes plywood stronger than wood and makes it harder to break. Thus, if you need strong Dimensional Letters for your office or somewhere else, you can choose Plywood 3D Letters.
Wooden Letters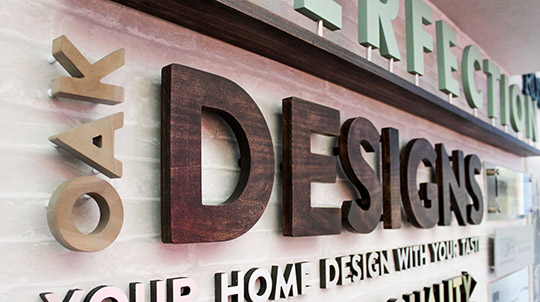 Wood is a type of material that can easily be shaped in any form of a letter, thus you can get Wooden 3D Letters in any style. Although wood is a rigid material, it is not recommended for outdoor use, while you can enjoy your Wooden 3D Letters for many years indoors. Also, Wood gives a classic, natural look to the dimensional letters, thus Wooden Signs have a more natural look compared to others.
Acrylic Letters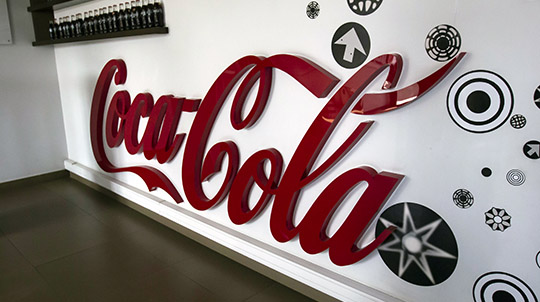 Being a versatile material, Acrylic is perfect for 3D Letters. You can order Dimensional Acrylic Letters in custom thicknesses. If the letters consist of one sheet then the sign can have a thickness of less than an inch, while you can get an Acrylic Letterbox which can be noticeably thicker. Thin Acrylic Dimensional Letters can often be seen indoors, for instance as Reception Signs. While, thicker Acrylic Letters are used outdoors to display the name of the company at the facade of the building.
Soft material 3D Letters:
Foamboard Letters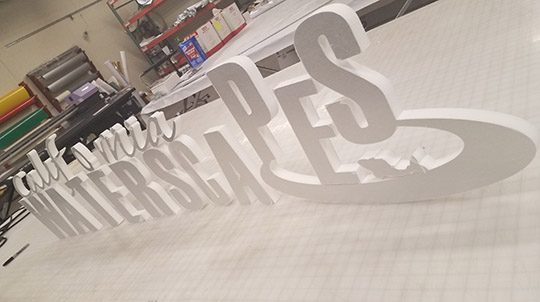 These type of letters are recommended to be used indoors as foamboard is considered to be a soft material consisting of polystyrene foam core sandwiched between two papers. This material is very easy to work with and can easily be cut in any letter style. The advantage of Foamboard 3D Letters over other Dimensional Letters, is that these are more affordable. You can decorate interior walls with motivational quotes or use these letters for business purposes.
Gatorboard Letters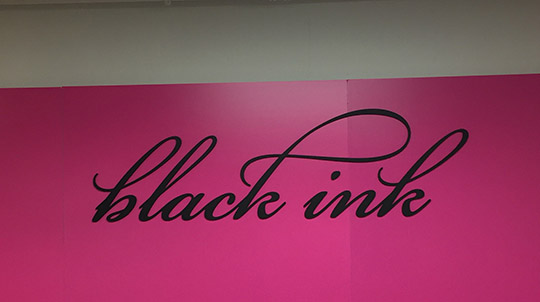 Another type of 3D Letters are made of such soft material as Gatorboard, which has two primary colors: black and white. It is a polystyrene board covered with wood-fiber layers, giving it durability and a neat look. It has some similarities with foam board but gatorboard is more durable due to its consistency. So for longer usages the latter is preferable. Dimensional gatorboard Letters are recommended for indoor use, such as offices, shops, hotels, you name it.
Ultraboard Letters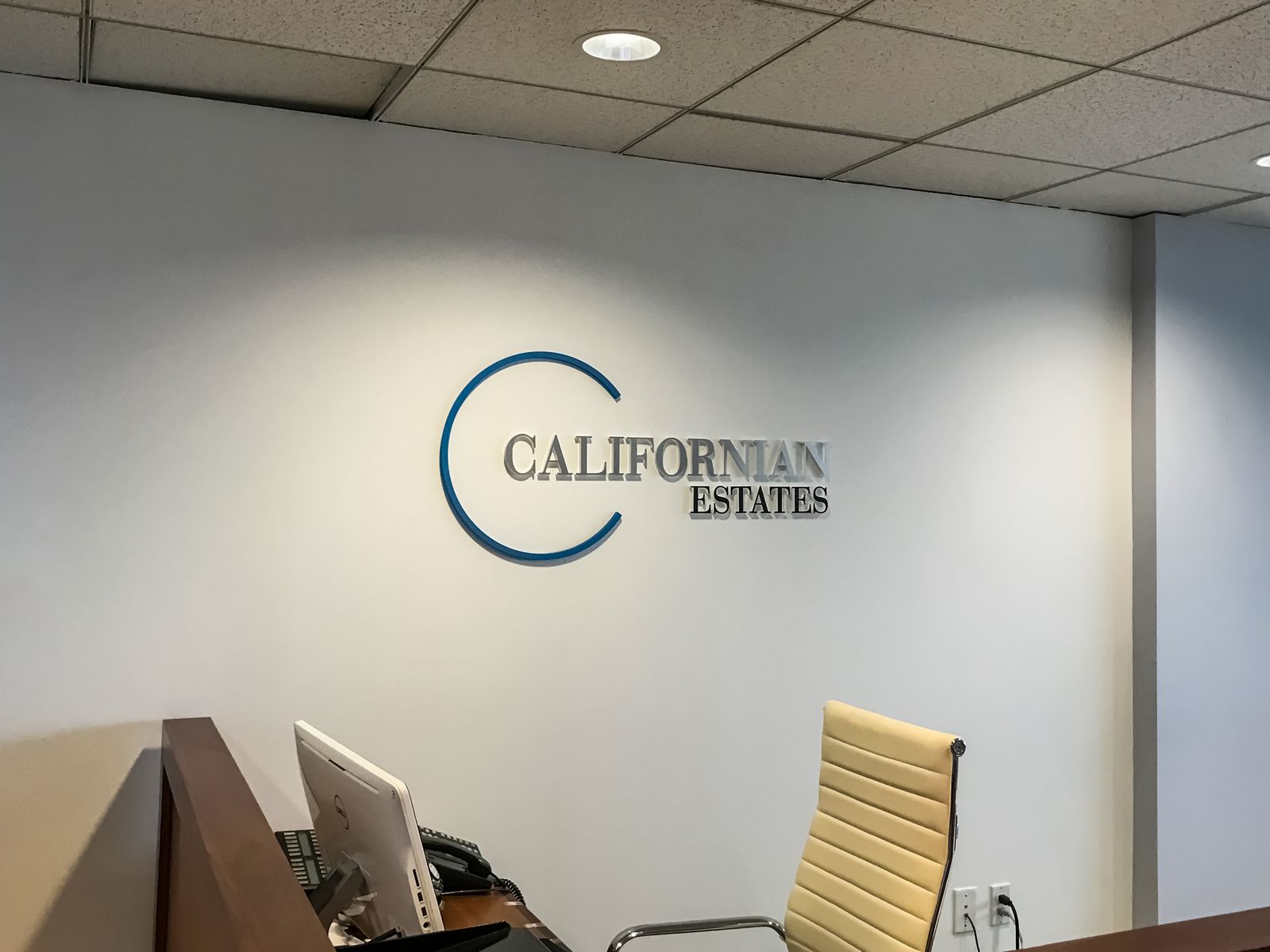 3D Ultraboard Letters are an elegant signage solution. Ultraboard consists of a rigid foam core sandwiched between smooth and solid polystyrene sheets. Dimensional Ultraboard Letters have two finishes: gold, silver and have a brushed effect. Perfect for indoor use, Ultraboard Letters can create brand presence and give your company more solid look.
PVC Letters
These plastic Letters can be used both outdoors and indoors, where they can last longer. PVC 3D Letters can be perfect for Decorative Signs as well as for depicting brand name or any other information. One of the advantages of PVC Letters is that these are very lightweight yet durable.
Styrene Letters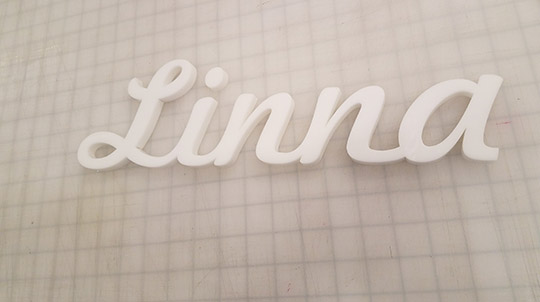 These high dimensional Styrene 3D letters are an exciting and affordable way to add creative spice to the interior layout. Similar to PVC Letters, Styrene Letters are equally lightweight and durable. And you don't need to stop with letters only. We can easily create 3D logos, architectural letters and figures to best promote your business and make a statement. Available in a wide range of sizes and style types, these 3D signs are your bespoken indoor reception signage solution.
Display your desired information with 3D Signs in various letter styles. Dimensional Letters can perfectly serve for corporate establishments, restaurants, sports complexes, etc. Be it the name of your brand or anything else wall mounted to the façade of your establishment with Dimensional Letters creating a brand presence.
3 Dimensional Letters can be used for decorative purposes as well. You can get decorative 3D letters for your house, offices, pubs, you name it. Often these are motivational quotes or other types of information. 3D Letters can often be seen indoors to display the company name. These are a great option for reception Signs and hotel Lobby Signs. Impress visitors and clients with personalized wall mounted Signs.
Sophisticated look

Ideal for interior branding

Dimensional visibility

Easy to read due to their boldness.
Aside from the primary colors of the materials, you can order Dimensional letters in any color as we offer painting services as well. Thus, you can choose your letters to be in your desired custom shade.
Besides painting, the colors can be UV printed on the material of the letters or we can attach Vinyl to the material in your desired color.
Material: Aluminum, Acrylic, Wood, PVC, Foamboard, Gatorboard, Ultraboard, etc.
Size: Customized
Thickness: Customized
Usage: Outdoor, indoor
Installation: Direct mounting with double-sided tapes, screws and spacers
Lifespan: 10+ (if kept properly) for indoor use, short-term for outdoor use
Installation of dimensional signs does not require much effort. Usually, 3D Letters are fixed on walls or buildings. The installation is done by wall mounting to the wall with double-sided tapes, screws and spacers. Our team of professional craftsmen are ready to come and install the Signs for you, as we offer installation and replacement services as well.
These signs do not demand any specific care. When used indoors you can simply take the dust off the letters, while when used outdoors you can wash the letters with water to take the dirt off.
Channel Letters - To make you dimensional sign more visible you can choose Channel letters which are the illuminated version of 3D Letters. The 27/4 illumination provides a constant advertisement for your business.
Front Signs specializes in outdoor and indoor advertising, we provide Signs made of only premium-quality materials. So, if you have already made up your mind on your Signage choice, grab the phone and contact us to order your custom 3D Letters.
Get Quote
Please submit your information and a Front Signs representative will contact you
3D Letters FAQs
What types of Letter signs are there for Interior design?
We offer 3D non illuminated and lit letter signs. 3D signs are used in interior office layouts and as exterior 3D logo signs to create dimensions and brand style. Letter signs can be Backlit, Front-lit or both. All the types of Illuminated letters welcome and create an exceptional impact on the visitors: guests, workers and clients. Reverse signs create special glow which is so appealing. Whereas, Front lit Channel letters perfectly merge with the Custom interior signs and stress the logo and create a warm feel. Furthermore, read our ultimate list of
Channel letter types
both for interior and exterior usage in our blog.
What types of Letter Signs are available?
Generally, Front Signs offers custom Front-lit Channel Letters, Back-Lit or reverse Letter signs, Halo lit Letters, Push thru letters, other types of illuminated signs like - Marquee Letters, Front/backlit or Dual letter signs, whole lit, side lit and etc. For interior design and exterior branding, we also offer 3D non-illuminated signs.
3D Letters
Which are the best materials for 3D Letters?
You won't be surprised to know that Acrylic is very suitable and popular material for 3D letters. Acrylic is a transparent and translucent material. A feature that allows the light to pass through it, thus make the ideal illumination for Dimensional signs. Alternative can be Lexan material. On the other hand, Aluminum is the other most popular material for dimensional letters. It is also extremely durable and weather-resistant. For interior Usage – you can use any types of material in our disposal to create outstanding brand presence.
What are Dimensional or 3D Letters?
3D sign letters are volumetric signs that have height and width and also depth that adds an element of dimensions to a flat sign and makes it visible from different angles. These Individual, Non-illuminated letters mounted on the flat surface provide extra visibility. Made of durable materials, 3D signs serve as Logo signs, company name signs, interior Dimensional graphics, etc. It's a great promotional and decorative tool.