Custom Wooden Signs: Pick locally in LA
Custom Wooden signs are our specialty!  Wooden 3D letters, Logo sign or name plaques, home/room decorations add interest and extra dimensions to your interior premises. We at Front Signs, Los Angeles-based sign making company – have you covered!
Wooden personalized signage adds a prompt accent to your design. The natural – sophisticated and highly dignified look of the wood fits any brand, interior and occasion! The beauty of natural variations of the wood such as knots, grain patterns, grooves and slight cracks – makes each wooden plaque custom-tailored just for you.
Wood is a versatile material and is used in the signage industry for its classic beauty and multi-functionality. Wooden Signs – available in the plethora of customization options you can find inspiration from can make the look of your interior a delight – yet this is only the beginning. It's a unique piece of art meant to create a cozy and sweet indulgence.
Custom wooden engraved signage adds personality to your interior with their vintage-inspired rustic and modern farmhouse style. Here at Front Signs we offer two types of engraving finishes with their substyles. Our routed wooden signs have clear edges and engravings, whereas laser cut signs have the stylish burned finish and etched letters. The engravings come in a range of depth, sizes, shapes and to suit your requirements.
Furthermore, Plywood printed signs are surely the most qualified price match for our quality sign prints in LA city and surrounding areas! The printed sign is an appealing decoration for your restaurant, store or cafe – adds shabby chic, defines the space and makes a bold statement for your interior! Plywood V-grooved plaques are just mind-blowing addition to your interior – if only you have ornamented and creative design!
Custom designed wooden signs add a professional appearance to your office walls and doors. Placed at the entryway or anywhere else – these personalized boards reel in visitors with a unique touch.
Wooden signs – in assortment of colors, styles and design – is a trending alternative to the traditional form of advertising. Offering exclusive solutions, it's a great distinctive medium to use for temporary outdoor promotions and lifelong indoor branding.
With this being said, rest assured – we will create your dream wooden sign – either for you or as a gift – with all our creativity at its finest! Without further ado, get to know popular wooden signage solution ideas to take your pick of the litter!
Wooden business signs
Wooden signs incorporate identity into your corporate branding. The sheer signage possibilities add convenience to the interior. Moreover, transform your brand values into a mixture of utter chic and comfort, modern industrial look and ease! Custom Wooden Logo signs can be printed or engraved and displayed in the lobby, in your office or somewhere else. To highlight your brand style with wooden signage - we offer custom wooden A-frame sandwich Boards as a promotional and wayfinding tool.
Wooden house signs
Vintage wooden home sign is what you need to add splash of color and natural experience to your modern and fashionable living room, kitchen, dining area. Wooden decor signs aid and moderate the earth tone - create country cottage space and farmhouse style. Wooden plaques have great rustic appearance - it accents the interior and is the concluding - "cherry topping" detail. Furthermore, builds a traditional look - with any custom message displayed on your sign.
Wooden beach signs
These signs bring cozy vibrant sea colors - add spice of creativity in the form of beach sayings, coastal ocean themed board signs, nautical signs, funny quotes and summer-in-heart vibes.
Wooden bar signs
Want to create farmhouse-inspired bar - decorate the walls to pop with these personalized rustic bar signs! The simple ideas and solutions make a profound - sturdy statement!
Wooden signage is the perfect addition to your bar or pub - to spread the message you want to convey - loud and clear to all your visitors and customers!
Add wording or circle-shaped wooden signs with your logo to stand out!
Custom wood cutouts
Perfect for any celebration these wooden letterings highlight any occasion - let it be birthday, wedding, anniversary, etc. Later, these signs become a great addition to your home or office desk decoration!
With the words dear to your heart, comes a flow of inspiration of what the sign can convey! The lettering can have just your name, date, phrase or your motto - anything which depicts you and your unique style and glow!
Monogram wooden signs
Monogram signs convey the dearest information: your initials, established date, the family name printed or engraved on plywood pallet sign. Monogram signs come in your desired shape, with painted or directly printed message you want to depict. As for the design finishes - monogram pallet signs can have burned or polished edges, 3D engravings or carves. The sign can be embellished with twine - just as you require!
Wooden family sign
Absolutely nothing creates a cozy… warm… chic yet dear atmosphere as family plaques - carved or printed name signs! The natural characteristics of the sign adds character and warmth to your interior. Literally invites your guests in and creates down-house country glamour!
Wooden wedding signs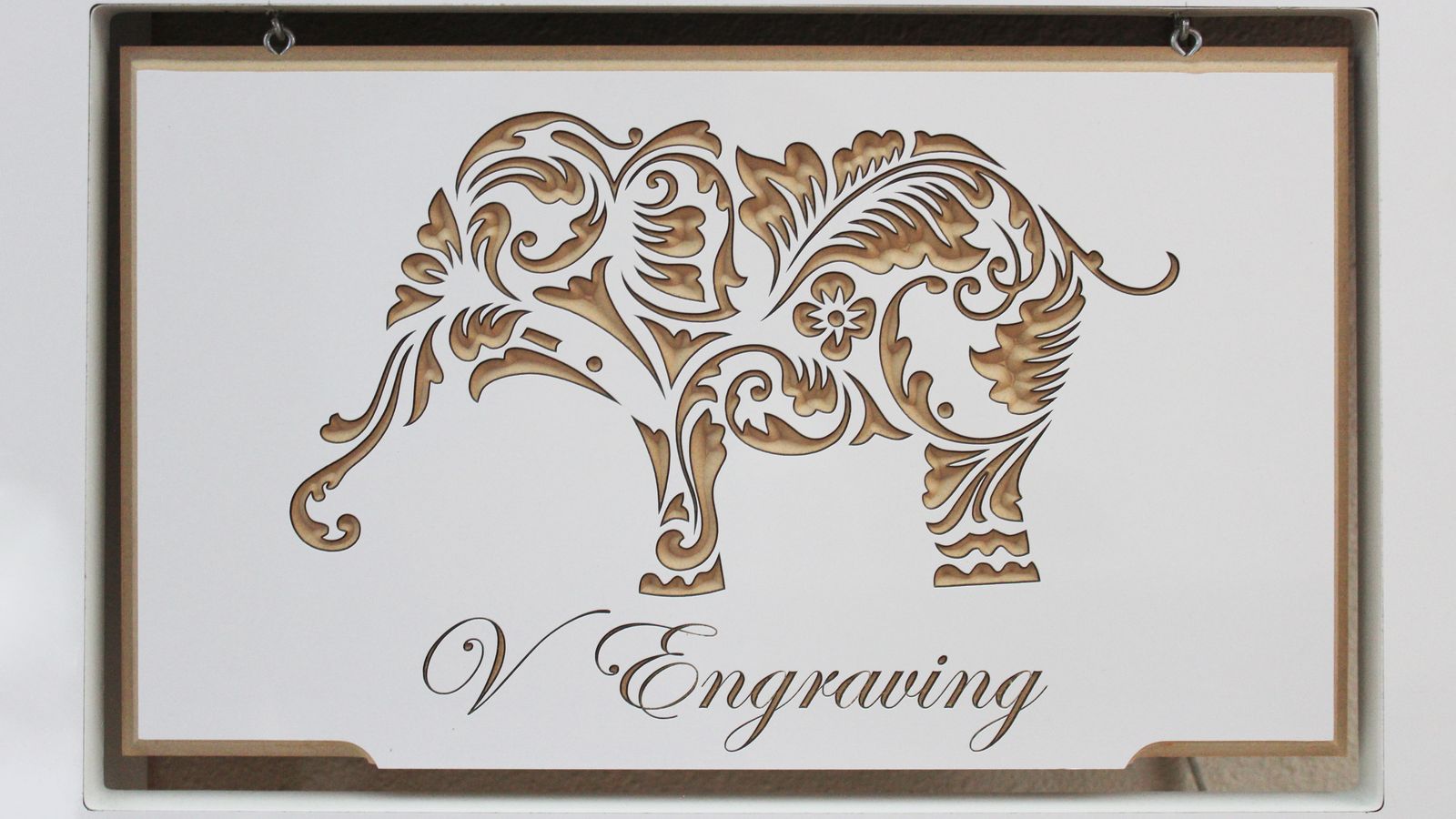 The possibilities here are again just LIMITLESS! These Authentic looking signs give a wonderfully distressed look - amaze with its vintage feel. With the plethora of styles - you can find the top quality wood plaques, established signs, canvas stands and what not only here at Front Signs, Los Angeles leading wooden sign makers!
Wooden Signs have business, industrial and of course home decorative uses. These signs are however often found indoors.Custom Wood Signs are thus, categorized by location: home or business - indoor or outdoor planks, Street directional signs, style: hanging or wall mounted and occasion: wedding, anniversary, etc!
Usually, Wood Signs are used for displaying the name or the logo of the brand or as directional signs in parks.
Wooden signs can also be used as a welcome sign and be hung on the entrance door or by its side. These Wooden silhouette signs create a perfect touch of warmness on your behalf! Create something welcoming for your business entrance, front porch or living room.  You create one-of-a-kind sign to welcome your guests in style at a fraction of the cost! Not to mention the quality and great durability - the sign is meant to serve you for years!
You can have written mottos, quotes about Los Angeles for example or get wooden family name sign. Wooden wall signs make the perfect decoration for living rooms, hallway, etc. With the diversity of wall art - the endless inspiration comes with endless solutions possible. Or use 3D letters to showcase your brand's name in your office, in the meeting room or lobby. Personalized Wooden Plaques will give a more professional look to offices, bars, hotels etc. Print anything on wood or plywood plaques. Our Custom wooden signs and plaques make beautiful - soothing gifts and interior decor artefacts; ideally commemorate an occasion and any promotional messaging.
Furthermore, The wood or plywood plaques can be flat or V-grooved, painted or directly printed to create a moderate look.
Wooden Hanging signs can often be used for cafes and pubs, parks, gardens.
Also, see Yard signs for custom wooden garden signs!
Durable and Sturdy

Gives an elegant and cozy look

Blends with any environment

Used both indoors and outdoors

Looks good for business and decorative purposes

Polished edges with no

splinters
Thickness: 1/2", can be customized
Shape and size: Customized
Lifespan: 7+ years indoors, if kept properly, short-term outdoor use
The installation of wooden signs depends on the type of the sign. Custom made wood signs can be installed both indoors for a short-term use and outdoors. You can order your signs with hanging brackets or drilled holes to hang them with a rope or a chain. Also, you can screw the wooden plaque on the wall with bolts. For a smoother installation, you can use double-sided tapes to stick the plaque on the wall. We offer after sales services such as professional installation services in the LA and nearby to ensure you have your sign beautifully fixed on the target location!
Acrylic Signs also serves as a sign material but looks more elegant.
PVC Signs are a durable type of interior and exterior signs. With PVC signs you can get beautiful decorations. These signs are often used at trade shows and other events.
Aluminum Signs are other types of durable signs. This can be used for outdoors and indoors. You can get beautiful elegant office name signs.
Get Quote
Please submit your information and a Front Signs representative will contact you
Wooden Signs FAQs
Can I get a photo printed on Wood?
You can get anything printed on wood. Send us the photo that you want to see on the sign and we will directly print it on wood. Besides direct printing, we offer photo engraving on wood as well. This is also an elegant option.
Can I get double-sided Wooden Signs?
Yes, we offer both one and two-sided wooden signs. You can either get direct printing, painted on both sides.
What shapes and sizes can Wooden Signs have and how do you achieve it?
We offer wooden displays in various shapes and sizes. For that, we use CNC milling, that cuts and engraves wood and not only. The mill gives the material its shape by quickly moving and rotating across the material and engraves even tiny details.
Can I get a Wooden Sign in any shape?
Yes, we can cut wooden signs in any shape. Just give us your desired sign design and we will make it exactly the way you want it. Only in case your design is too complicated,
contact us
to discuss the details.
Can Wooden Signs be used outdoors?
You can use wooden signage outdoors, but as wood is a natural material and it should be kept dry, it lasts longer when used indoors.
How can I decorate the stairs?
The underestimated part of home or office, stairs can have a family quote vinyl sticker or be designed with engraved pieces of wood. Imagination has no limits, so do the solutions and the small details that can help you personalize your stairs as well.
Are there any creative signage solutions for home interior design?
Wall Decals and Wall Signs are a nice way to spice up your home layout. The customized PVC, Wall Artwork, Canvas prints add personality to your home. Furthermore, Wall Blade Sign is a highly unique way to show room location. The vintage or any other style of Blade Sign will highlight your delicate taste. It can be a decorative wayfinding Sign, room or department name Sign. The nice alternative can be hanging door Signs. Canvas prints can depict a family trip, artwork or landscape. Canvas Collage and Wall Cluster create one dynamic picture or just depict the picture of your favorite city. Wooden Signs with inspirational quotes or large 3D Letters on the walls of the hallway create a classy and elegant look. The Established Signs will always remind you of that beautiful day of your life that gave a start to your family.
What information should my sign have on it?
Actually, you can have anything written on your Customized Sign you want your customers to notice. It can be the name or the logo of your brand, some information about your business type, operating hours, etc. You can get decorative Signs with motivational quotes, etc.