Office signs: Office Signage, Corporate Interior Signs, Office Branding, Exterior Building Signs, Commercial Signs
Office signage helps you build up your company brand and style. It provides wealthy information to your customers, guests, colleagues and workers. Personalized office signage can be of different types, styles and design to best suit your taste and brand philosophy.
The layout of your establishment and the desired impact dictates the final version of your Office signage design.
Professional office signs are unique by themselves but all of them serve to boost the branding and company revenue, and have a crucial role in the general appearance and solid feel.
Depending on the message and location and hence the material, signage will comprise it all into a beautiful and solid office décor.
Corridor or Hallway Signs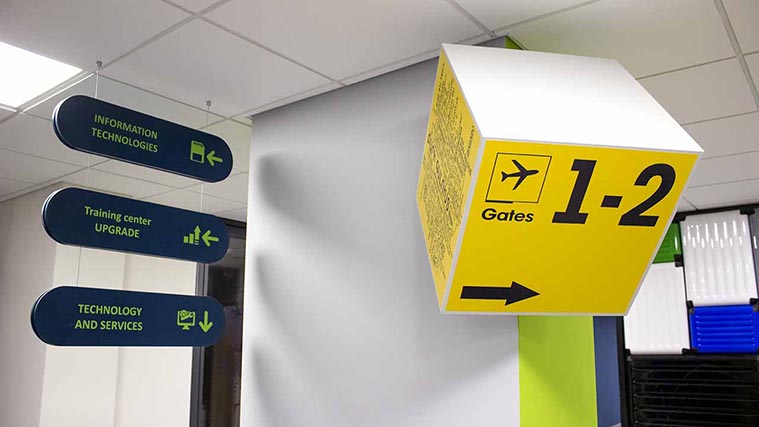 So for the further step after the brand introduction, you need to direct, inform, point the incomer where shall he or she go. You can use the provided options or tell us your ideas.
Disposing the banner, let it be Retractable banner or X-stand banner, let your customers know the services you provide or display a promotional event, etc. With floor directional signs, you can engage and point the way in a creative way.
Room signage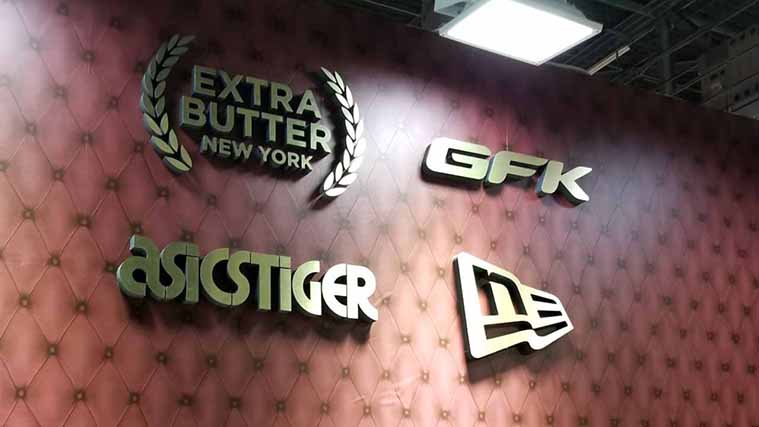 The most important part is where your customer, colleague, benefactor and guest sit and discuss very important topics for product purchase, further cooperation, upcoming event and etc.
Also having a creative working interior motivates your workers stay positive and concentrated on the work. Meanwhile, wake up with a smile towards upcoming work day, enjoy the atmosphere and not stress out.
 Break room signs

 Conference room signs

 Board Room signs

 Game room signs

 Suite Room signs

 Waiting Room signs,etc
Door Signage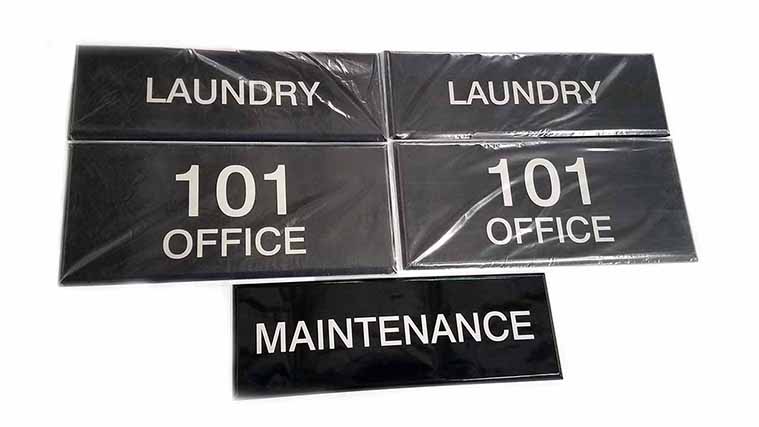 All of us need some privacy sometimes Wooden or transparent, doesn't matter. Doors, of course, give the office more solid and professional feel. We suggest wooden engraved door signs for more deep effect and classy look. For friendlier feel, one can use Glass doors. Moreover, Glass door can be used with the combination of Vinyl lettering, which is another creative and easily changeable design.
 Engraved door sign

 Glass door signs

 Personalized Door Signs

 Frosted and window decals, and more than that
Restroom signs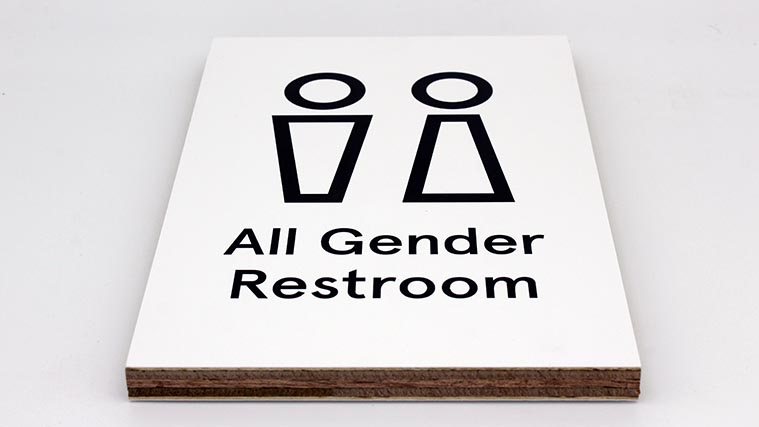 To save the newcomers from getting lost in the corridors in the hope to find the restroom, make it visible with well-designed innovative restroom signs. The signage style is the combination of all the minor or major signs of your establishment. So make it personalized and here are some ideas that we suggest:
 Wall Mount Bathroom Signs

 Handicap Men Bathroom Signs and Women Bathroom Signs

 Office Door Bathroom Name Plates

 Bathroom Directional Signs

 Restroom Occupied Signs

 Metal bathroom signs
And many more! Contact us for unique Restroom signs.
Frequently used signs that can add more spices to your office interior design.
Name plate sign – There are a lot different options to personalize the name plate specifying the name and position. It speaks of your taste and professionalism. Name plates can be made of different materials to enlarge your office premises namely: Aluminum or Brushed Aluminum, Wooden, Plastic or Acrylic sign. Other options include interchangeable name plate sign or IN/OUT slider signs.
Another option to display your name, is with office opaque or static Cling plagues. A unique way is to display Ultra board sign.
Vinyl lettering – At the point of sale and to attract the attention of the customers, add more dynamics to the walls, floors or windows with self-adhesive Vinyl Lettering. Whether attached to equipment, label or any surface, Vinyl lettering creates a homey feeling.
It's getting more and more popular to use Floor vinyl decals to maximize workflow, direct traffic, or promote an upcoming event.
Window decals can be used as a creative tool to place your name and position on your office door, or use it to tell the opening and closing time on the main entrance door. Wall decals love everybody. It's just so awesome to place a motivational and inspiration quote or a famous line to color the walls and motivate.
Hanging signs – To cover up the upper part of the room and leave more space to the passers-by, we suggest hanging sign. The creative solutions of hanging signs are endless.
Ceiling hanging signs have versatile usage from restroom directional or informational displays.  Window and door hanging signs are for more concise message but highly creative.
3D Logo Signs are a perfect type of Office Signage solution. Display the name of your company in the reception area or anywhere else with Dimensional Letters. You can choose out of numerous materials, such as Aluminum, Wood, Acrylic, etc.
Acrylic Stands are a great addition to any office, as these stands provide an effective functionality for document coordination. The Stands can vary in sizes and shapes. You can get a small tabletop stand where you can keep your important documents or you can get a big freestanding Sign.
Other Office Interior sign include:
Ø  ADA Braille Signs
Ø  Flat signs
Ø  Cubicle Signage (signs, Hangers, Name Plates)
Ø  No Cell Phone Signs
Ø  Cut Metal Letters and Corporate Reception Signs
Ø  Exam Room Signs
Ø  Cool Corporate Signs
Ø  Room Number Signs
Ø  Curved signs
Ø  Sliding message office sign
Ø  the list and creativity is endless
Get Quote
Please submit your information and a Front Signs representative will contact you
Office Signs FAQs
What should my signage say to communicate my company branding?
There are different types of signs, banners, stands and letter displays - but with one thing in common.
The message should be long enough to tell the customers what to expect from them and short enough to trigger their interest!
With  a clear message - professional designed display will be able to get you noticed.
Why do I need a office sign for my business?
Firstly, its it form of advertising. The office needs a good introduction to give its employees, employers, visitors and all those who come-and-go a corporate identity!
Secondly, exposure and measurable visibility. If the business is without a sign, it's a  sign of no business.
Is there cost effective type of Office sign for all?
Front Signs offers more than 50 different types of signs and visual solutions to small and large corporates. For each and every one of our projects - we never created the same branding, and not all the sign types work best for all businesses.
To create brand awareness - we mix and match the signs specifically to your business and location.
As we have individual cases, we can't measure their interior branding effectiveness with other corporate.
Otherwise, our goal is to select the right types - style and create right impression!
How to make a lasting impression with Office signs?
Office signs personalize corporate identity and create a specific glow to your interior. Corporate signage include  like door signs to restroom signs, window decals to banner stand. Having a bespoken solutions which truly depict your brand and create instant recognition.
What is the Best Plaque for office?
Plaques depict name and the title of the worker, number of the room in universities, offices or hotels. Plaques are also used as department and faculty directory, Directional Signs.   Brushed Aluminum or engraved plaques create a professional and solid look. For an inviting interior Signs, you can use Curved Signs with clean and curved lines. The panels are easy to update and move the modules. Highlight your Interior Signage with aesthetically cohesive look of the Curved Signs. Highly in-demand Sign with versatile design and usage purposes, Message Sign can inform that the meeting is in progress or vacant. Can tell that the room is in use or available, etc. An effective way to personalize the workspace of your employees is with the Cubicle Signs. Cubicle Aluminum Signs come in as a handy tool to design the office. It will also be easier for the customers to find their agent if needed.
Which is the best material combination for offices?
To find the best choice among the variety of interior office signs - to match layout and design of your business - can be tricky. With different materials to work with, we recommend highly popular and different combinations in our blog post about
material combinations
. You can even visit our showroom to get firsthand experience on how to build a sign for your business establishment.