Custom decals: High Adhesive Decals, Vinyl Decals, Storefront Stickers, Clear Vinyl Stickers, Opaque Adhesives
Let images speak louder and clearer than words! The wide variety of customized Opaque decal graphics let your product shine through, make the appearance of home and office more appealing and lovely.
If you are looking for an affordable way to decorate your office or house, opaque decals make perfect decorative tool for the house, special celebrations and holidays and as a gift!
These Vinyl graphics are a new developing but already a very popular way of product promotion. Moreover, decals are used for storefront decorations and outdoor advertising. These decals are frequently used in stores to inform about the sales, upcoming events and offers.
Clear Decals
Ideal for any smooth transparent surfaces in your home, for your business. Your message stickers can be of any size, shape and quantity to get creative with and attract more consumers. Clear Decals are used for a store or depict a brand logo, QR codes for the windows or glass doors, store hours or decorative graphics for every season and holiday.
Opaque Decals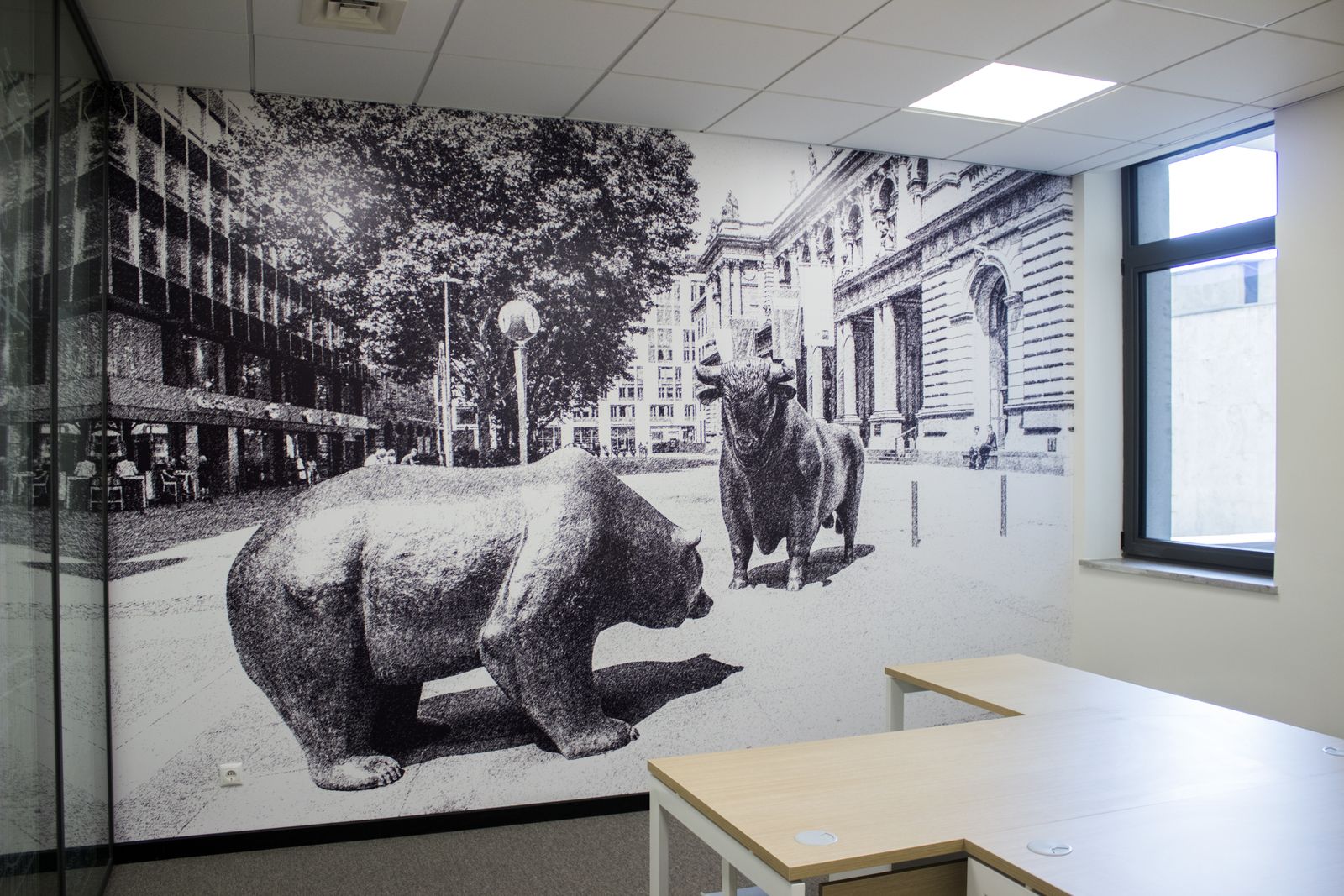 Opaque decals look fantastic and catches the eyes of everyone who looks at it. The colorful printed artwork pop without being too vibrant or distracting.  It has many applications: product labels, window storefront signage, business promotions and advertising campaigns. Also, used for Mobile billboard advertisement.  
Custom decals have different applications both for offices and house decorations.
Commercial opaque Decals can depict quotes, brand name and logo, full wall graphics. Vinyl decal can also be used as an annual refreshment of house décor. You can custom order family tree decals, pictures collages, etc.
Customized Decals can depict business hours, logo, sales, Wi-Fi zone, dynamic graphics, etc. onto the exterior or interior windows or be used as a decorative tool for the offices.
Durable( average 4 years life span)

Affordable and eye-catching

Easy to apply and remove

Holds up to heat and cold conditions

Has customized size, shape and design

Has both outdoor and indoor long term usage

Easily installed and easy removed

Has a simple hassle-free installation
We use Vinyl plotter cutting machine, which is the best in the market. This special machine does highly precise work, leaving the edges clear cut. The printing is done with high quality UV inks that are meant to last long and guaranteed weather and fade resistance for more than 3 years. The printer has UV curing property, thus immediately dries the ink with ultraviolet rays.
We also print our Clear stickers with white ink technology, meaning the graphics are still as vivid and bright as you wanted them to be. If you want, the clear stickers can have one layer of white and another with CMYK ink based layer.  
Thickness: 4mil
Size/ Shape/ Style: customized
Material: Opaque, Clear Vinyl
Lifespan: 3+ years
Measure the corners, make sure the decal will stick rightly on the spot, which is clean and flat. To stick the decal onto the clean surface, just remove the back part of the sticker by peeling it from top to bottom. Use a squeegee to get rid of air bubbles.
Highly important not to leave any air bubbles. Firstly, not applied properly - the decal can be easily peeled off the surface and, most importantly, won't have the desired look and smoothness. For a larger custom decal, you might need professional installation. Front Signs offers installation services for hassle-free installation.
Frosted decals   - Frosted Window film is mass usage both for office and home interior decorations. It's an ideal decorative tool to accent your existing windows or glass doors with something more colorful, or just use it as a privacy partition. It looks just solid and tasteful and is a great substitution for etched glass or curtains.  
Perforated decals   - Another type of a decal is the perforated decals, which offers one way visibility and UV ray protection. Most of the time used as a bus advertisement or window signage, perforated decals can have colorful custom graphics of your choice with the highest quality print guarantee.
Get Quote
Please submit your information and a Front Signs representative will contact you
Custom Decals FAQs
What is the lifespan of Custom decals?
We suggest high quality Custom Decals the average lifespan of which is 4 years. The material is vinyl that is applied smoothly without any bubbles and lasts quite long. That's why vinyl floor decals are getting so widespread. Even the bad weather conditions cannot harm them. So use floor decals and let people follow you!
Where to use Custom decals?
The most common usages are advertisement in malls, sale announcements, direction signs in big areas, wedding hall decorations, exit signs and others that can cross your mind. The most popular ones are still dance floor decals, garage decals, gym decals, wedding decals, 3D decals.
It gives some liveliness to a glass or windows of home, school, business or any institution you name.
Any store we enter has some kind of a sticker telling us the opening hours, sales and promotions.
How to decorate home with Custom Decals?
A family tree
– These are one of the most commonly used types of house decorations. You can order the stickers in any size with your family member's names or pictures on it.
Pictures collage
– Another beautiful way to decorate the walls in your house is with the help of collages with your family's pictures. The collages can be of any size. And every time you will look at the pictures you will be filled with warm memories.
Children's room decoration
- You can use wall decals for kids to decorate the bedroom of your children. With all the bright colors that decals offer you can create a fun atmosphere in your child's room. You can have certain themed stickers or just some cartoon characters.
Quotes
–These are one of the most common types of decoration in offices. Most often these are some inspirational wall decal quotes to motivate the staff. Scientifically it is proven that reading motivational quotes help to increase productivity.
How to decorate Office with Custom Decals?
Brand's name and logo
- Offices often use vinyl decals to have their logo or the name of the brand on the wall, window, etc.
Office themed design
–
An
alternative use that you can give to decals is a themed design. All brands have their own colors. You can have wall decorations in that colors to represent your brand's theme. For example, if you have an IT company then the decorations can be in that theme, for example you can have a light bulb indicating an idea. Or if it is a lawyers' office you can have for instance money or the judge's hammer on the wall.
Full wall graphics
– In most offices especially if the office is in one color, only one wall contains all the decorations. So you can order wall decals for the entire wall with any graphics you desire.
What are the areas of application of Custom decals?
Modern wall decals can be used both indoors and outdoors. For indoors they are mostly used for decorative purposes.
With wall decals you can give a creative design to your house and office. These peel and stick decals can be also used for indicating direction. These sticker indicators can be found in shopping malls, offices and in any other huge buildings.
The main attraction is that they also draw attention towards your business establishment let it be a restaurant, pub, café, bakery or a souvenir shop.
Will window decals create privacy?
Yes they can. Frosted decals applied on glasses and windows give them etched effect which blocks the view of the inner part. This is why they are highly used in offices, meeting and conference room designs, etc.
Are there any creative signage solutions for home interior design?
Wall Decals and Wall Signs are a nice way to spice up your home layout. The customized PVC, Wall Artwork, Canvas prints add personality to your home. Furthermore, Wall Blade Sign is a highly unique way to show room location. The vintage or any other style of Blade Sign will highlight your delicate taste. It can be a decorative wayfinding Sign, room or department name Sign. The nice alternative can be hanging door Signs. Canvas prints can depict a family trip, artwork or landscape. Canvas Collage and Wall Cluster create one dynamic picture or just depict the picture of your favorite city. Wooden Signs with inspirational quotes or large 3D Letters on the walls of the hallway create a classy and elegant look. The Established Signs will always remind you of that beautiful day of your life that gave a start to your family.