Custom Window Decals & Clings: high-quality window self-adhesives in LA
Window decals are one of the best ways of brand promotion. Perfect for both outdoor and indoor application, custom window decals can get you one – two steps closer to your prospects.
Window graphics can be applied to all types of glass surfaces. These highly adhesive window stickers are a great commercial as well as a decorative tool for car windows, storefronts, office windows, and many other premises.
Elevate any interior design or make your voice heard outdoors with our custom glass decals.
Front Signs offers the following types of decals for customers in LA: window decals, perforated decals, frosted decals, static clings, and stickers.
The difference between these custom window decals is in the materials, such as opaque vinyl, clear vinyl, perforated vinyl, frosted vinyl, and static cling.
You can get your custom graphics printed on the self-adhesives with UV inks, which retain their vivid colors due to sun resistance.
These decals are easily applicable and removable without staining the surface. Hence, you can replace them whenever you desire.
Get window stickers in your desired size, shape and design to boost traffic and increase memorability with these custom-made glass stickers.
Window signs are a can't-miss addition to any business venue, as they take up less space but offer effective product placement.
Clear and opaque window decals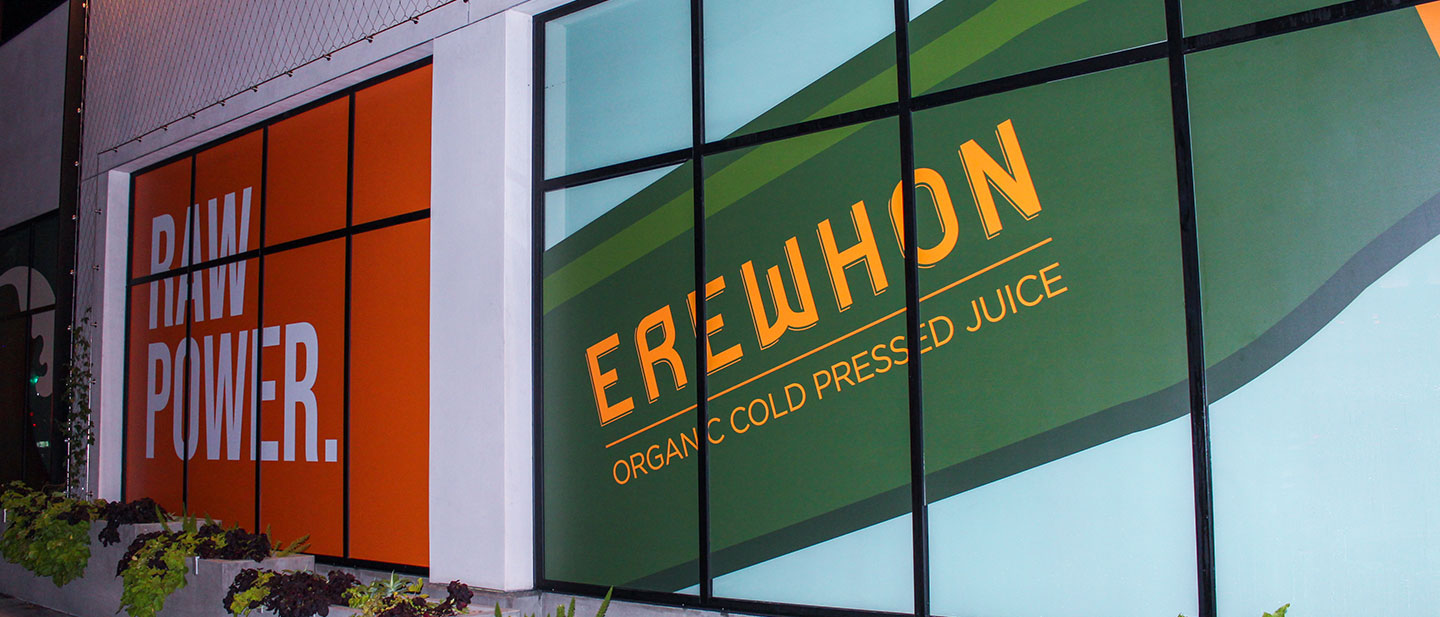 Custom glass decals can be used for multiple purposes, this can be decorative, promotional, informative or else.
Window stickers can be used on storefronts to provide information about the working days and hours. Also, you can inform your customers about seasonal discounts with the help of attractive glass adhesives. These vinyl window graphics can serve as a great promotional tool applied to car windows as well.
Window signs can contain any information be it the logo or the name of your brand or any other promotional message.
Besides business purposes, custom window decals can be used as a decoration. Perfect for office interior design, you can have any graphics printed on these vinyl decals. For decoration, you can use these decals at home as well. Decorate the room of your children with the window graphics of their favorite cartoon characters.
In addition to all these amazing features, window decals can be used as concealers for office glass doors and windows.
There are two types of window decals: clear and opaque. With the first option the areas without printing will be left white while with the second one, the empty areas will be clear.
Choose the type of window sticker that fits best to your needs and use it for any purpose you desire.
All types of weather resistant

Fade resistant, due to UV inks

Require simple installation

Easily removable without damaging the surface

Zero maintenance

Cost-effective decorations

Indoor and outdoor use
Sizes: Customized
Shapes: Customized
Thickness: 4 mil
Lifespan: 2+ years, if kept properly
Perforated window decals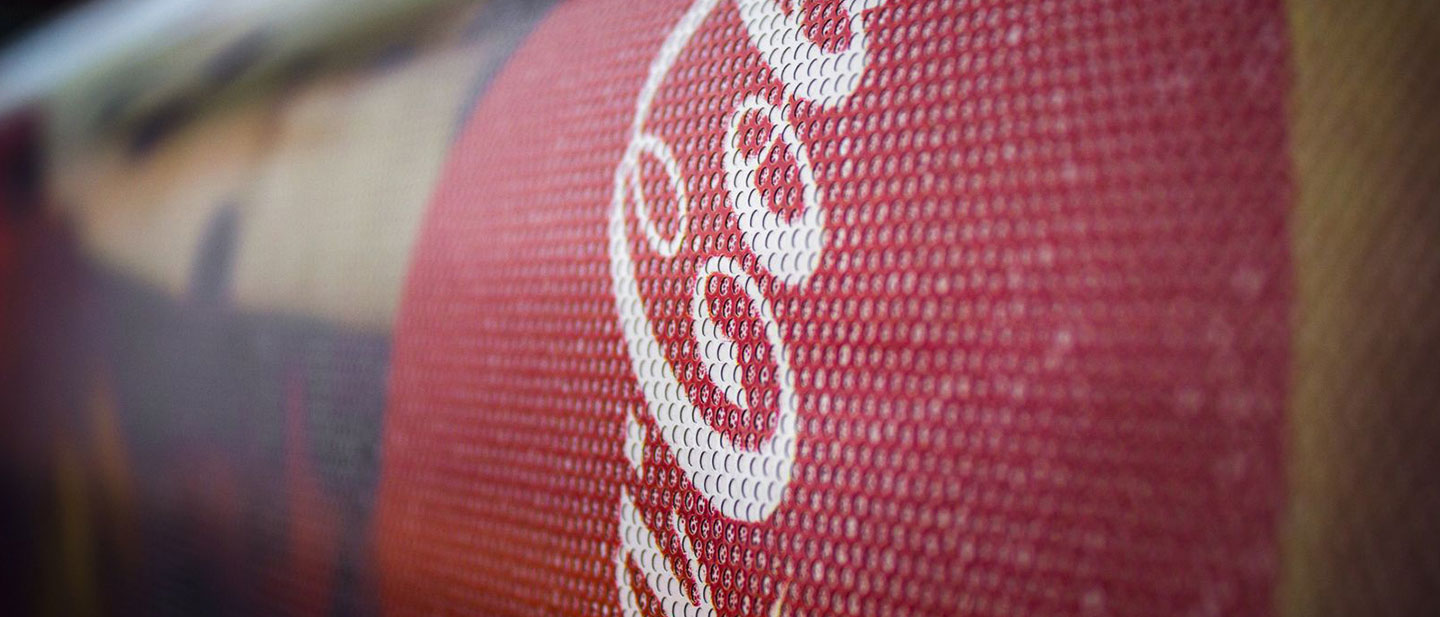 Perforated adhesives are perfect for business storefronts or vehicle window signs. The perf pattern has a nice balance between the image quality and visibility – also adds a touch of privacy. It has a high tech adhesive vinyl with micro holes. Perforated window stickers make a great impact on one side but do not cause distraction on the other.
The main aim and unique feature of the perforated decal, is providing one-way visibility. The decal covers the view from the outside yet keeps the visibility from the inside and lets light pass through it. This is the result of the unique design of the material, which is completely covered with tiny holes.
You can use this type of a vinyl decal to advertise, promote a product line or announce an upcoming event, program, etc. Although this vinyl window film is used for temporary applications, it has years and more lifespan, weather and sun resistant.
Buses often use perforated decals for mobile advertisements without blocking the view of the passengers.
These perforated decals are an ideal solution if you want to identify your business, get a message across and get the attention of the potential customers without obscuring sunlight. Moreover, you can use them as decorative graphics to show off school football team or just create an attractive entrance of your home or business establishment.  
40% open area

Water resistant & tear resistant

Removable adhesive

Block view from the outside
Size, shape: Customized
Thickness: 6.3mil
Weight: 0.08lbs/sq ft
Lifespan: 3+ years
Frosted Window Decals
Frosted decal has the appearance of a sandblasted – etched glass at a fraction of the cost.
Frosted glass decals are graphics made of translucent vinyl material, which has a matt finish. The material is perfect for creating privacy yet letting light pass through it, both for indoor and outdoor applications.
Companies, business owners and individuals use this etched window partition for office signs,  interior branding, to add a touch of isolation and limit peculiar glances of passers-by. Frosted vinyl decals are the advertising trend for storefront shops. You can create a strong impression with window and door frosted glass films. When installed on internal windows, you can achieve the best results in decorating and branding your space.
The frosted decals leave no stains and do not damage the surface of application. Here at Front Signs, we offer professionally designed frosted graphics for LA and nearby areas.
You can choose various options of window frosting. Complete frosting of a glass door or wall, which will fully hide everything that is behind the decals. You can choose partial frosting by letting the top or bottom decal-free. And you can get frosted decals for only the middle part of the door or window which will conceal the main view by leaving a lot of open space.
Frosted glass decals can be used at homes as well. It is the modern alternative to the curtains, affordable and with little to zero maintenance.
Limits unwanted peeping

Makes the glass or window stronger

Allows the light to penetrate and lit the room

Blocks the unwanted heat or harmful sun rays

Resembles etched glass
Size, Shape, Style: Customized
Thickness: 4.7mil
Weight: 0.056/sqft
Lifespan: 3+ years, if kept properly
Static Window Clings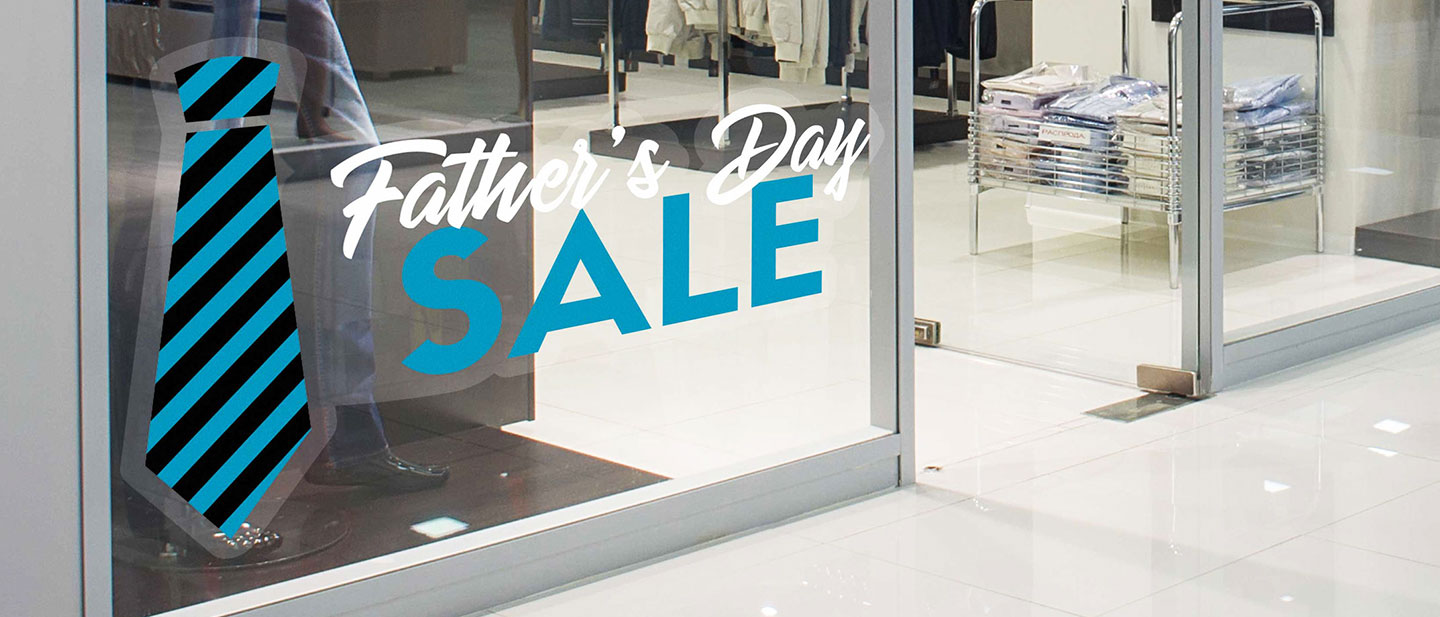 Static clings give a nеw start and meaning to the marketing campaign. It gives some liveliness to a glass or windows of the home, school, business or any establishment you name.
Front Signs offers high-quality custom window clings for LA and nearby areas.
These are a perfect permanent and reusable promotional tool to enhance your brand appeal outdoors and indoors.
Any store we enter has some kind of a sticker telling us the opening hours, sales and promotions. Whether you need window clings for commercial or decorative needs, these will serve perfectly for both reasons.
Static cling stickers come opaque and clear. Both are innovative tools with no adhesive backing widely used on windows and glass surfaces.
The main difference between these two is that opaque static cling has white color base whereas clear static cling has a transparent base.
The best feature of static cling is that it sticks to the window with static electricity without any adhesives, which gives it an ability to be reused multiple times. So, this is a great advertising tool for seasonal promotions, order one and re-use it for every season.
Reusable

Resistant to UV rays

Has both outdoor and indoor long term usage

Can be printed up to 1440 dpi resolution with full colors

Easily installed and easily removed

Holds up to heat and cold conditions

Sticks without any adhesives

Do not deform or crack

Has customized size, shape and design
Size, shape, style: Customized
Thickness: 7mil
Material: Adhesive-free, heavily plasticized Vinyl
Lifespan: Average of 4 years
Window Stickers for Business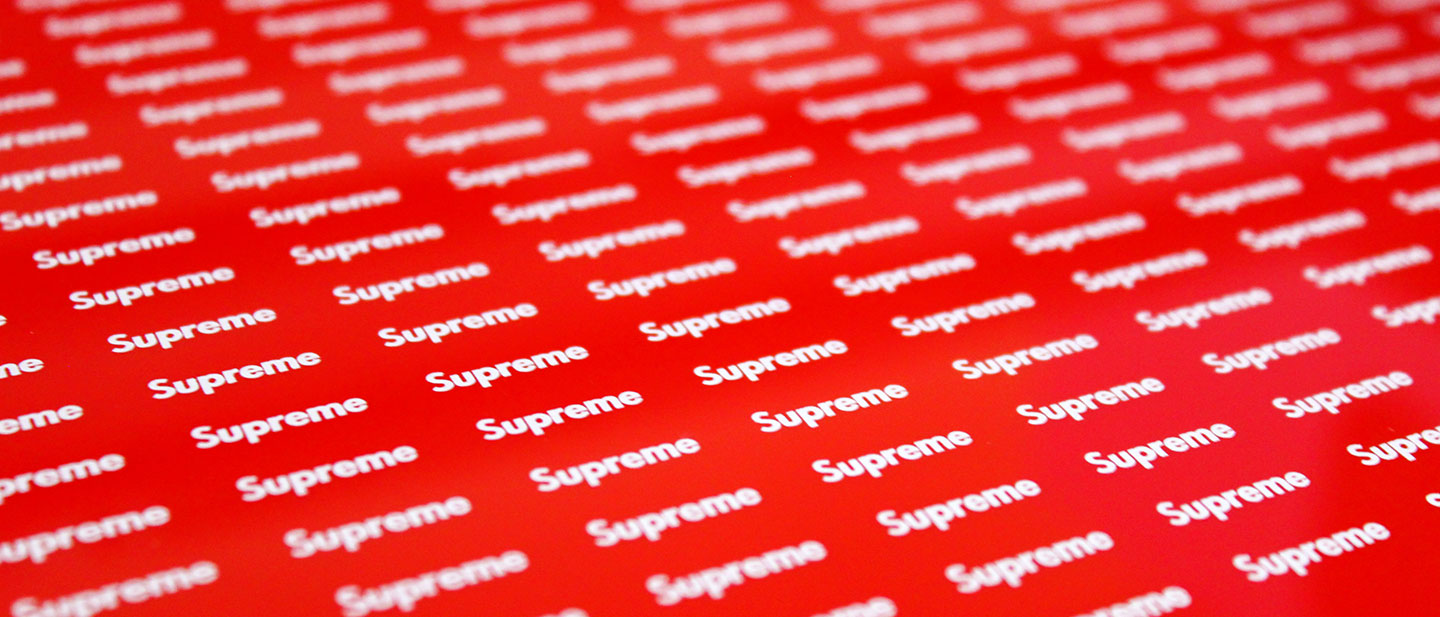 Promote your business or decorate your surroundings with custom-made window stickers.
Use custom window stickers on car windows, office glass doors, interior windows to promote or decorate your business.
Removable window stickers can be either opaque or clear.
Opaque stickers add additional opaqueness and cover up existing copy and graphics.
Clear stickers are transparent and do not block the behind view of the graphics.
Logo stickers on your car window, office windows and elsewhere is a great passive advertisement to create brand awareness.
You can order die-cut or kiss-cut stickers with your personal design. Kiss-cut stickers are cut in the exact shape of your design, while the backing paper is bigger than the sticker. Die-cut stickers and the backing paper are both cut in the shape of your personal design. Choose the one that suits your needs best.
The main difference between custom window stickers and the rest of the decals is the size. Removable window stickers are much smaller and are used for showcasing smaller graphics. So, if you need small adhesives you can choose this option of custom window decals.
Easily attached

Easily removable

Durable

Affordable

Can come in any shapes and colors

Waterproof

Sun resistant

Perfect for small graphics
Shapes: Customized
Sizes: Customized
Thickness: Standard
Lifespan: 2+ years, if kept properly
You can get custom window decals printed with your personal design. Our UV printers provide full-color printing with a spectrum of the color palette. The inks are dried with ultraviolet rays, which makes the prints sun and fade resistant. Thus, your vinyl window decals will preserve their vivid colors for a long period, whether used indoors or outdoors.
There are two installation options for window decals: wet and dry. For dry installation, make sure you have a clean surface and fix the window graphics with tapes in your desired location. This will keep the decal motionless, providing an accurate installation. Then, take off the back paper and gradually apply the decal on the window by flattening it with a squeegee or a plastic card.
In case of wet installation, you do everything just like in case of dry installation, except you need to spray the surface and the sticky side of the decal with soapy water. This allows the vinyl window graphics to be repositioned in case if placed in a wrong area.
For a neat and professional installation, however, you might need a more experienced hand. In this case, Front Signs has a team of specialists in Los Angeles ready to install the window decal graphics in no time!  
Vinyl lettering - display your establishment name, working hours or alike information to your storefront, window or wall with custom vinyl letterings. Just choose the quote, messaging, letters or figures, find the best style and font to match your brand and you are good to go!
Floor decals are another self-adhesive signage solution. Guide your customer, promote your establishment with eye-grabbing floor stickers.
Wall decals are great for interior branding and decorating. Create an accent wall or promote your brand with attractive wall decals.
Get Quote
Please submit your information and a Front Signs representative will contact you
Window Decals FAQs
Will window decal damage my window?
No, custom storefront window advertising decals are harmless promotional and decorative means that are easily removed. They will provide the amazing look to your window and peel off easily when you don't need them any longer. The fact that they are so widely used in outdoor advertising is the best proof that they don't damage anything and are highly effective.
Will window decals block my view?
There are different kinds of custom window decals for various usages. Clear window decals are transparent vinyl that provide visibility of the printed graphics yet don't block the view. Opaque window decals are used for decorations and window vinyl lettering with any custom message. Perforated decals also called see-thru decals will provide one-way visibility for you allowing you see outside yet avoiding curious glances from the passers-by. Frosted decals, on the other hand, obscure the view but still let the sunshine in.
How can I use Window decals?
Custom window stickers are a great idea to highlight any product, service or personal territory. It creates a unique look without compromising style. Home windows – if you have a room with windows, it means custom glass decals can be applied to that surface. Stickers for occasions like Christmas, Valentine's Day and Easter are quite handy to create that special event mood. Office windows – interior layout will stand out more if window stickers are used. You can use window labels to publicize events, sales and promotions. Other business and private institution windows – Fantastic idea for any window facing business to utilize window decals. Different industry representatives like restaurants, pubs, cafes, bakeries, shops, banks choose custom window decals to highlight business logo, sales, wifi zone, decorate for and keep their customers informed about promotions, etc. Car window – used as an advertisement on wheels or just a personalized touch, car window decals are highly used and loved.
What is a window decal?
It's a type of a promotional and decorative temporary tool. Window decal types include clear, perforated, frosted, opaque vinyl, and static cling. Each and every one of these has a specific usage and purpose.
What is the difference between Static and Opaque Cling?
The main difference between these two is that opaque static cling has white color base whereas clear static cling has a transparent base. Both are very common but serve different taste and purpose. Opaque cling with white background can provide great contrast for logos. With covering the full surface of a window, you can even use opaque static cling to block the view from outside in a creative way, change the film anytime and save money!
What is Opaque Static Cling?
Opaque static clings are made of special type of vinyl material with a white film and used for various cases including temporary window signage, artistic home window and glass decals. The opaque static clings beautify your front door or car window and soften rays of the sun providing a little bit of privacy. Front Signs offers this type of decals for making company or school logos, parking signs, storefronts. The cling can be placed on the inner side of the glass and face outside. We suggest window white clings as it is eco-friendly, safe, free from outside vandalism and a long-lasting and quality investment.
What Is Clear Static cling? Where to use it?
Clear static cling has multiple usages - meaning you can remove and reuse the sticker with no sign of sticky residue. We provide clear static clings in any size and contour required. We use fade resistant UV inks to give a quality product with long term use. It's great for special occasions like seasonal sales, decorations and promotions, storefront information and virtually all types of window advertisement.
Do you contour cut the Stickers?
Yes. Based on your requirements and taste, we can custom cut the stickers: Die cut– contour cutting is the first option. It gives a neat look to any image or message it conveys.   Halo cut–leaving outline for your sticker, this creates a unique look and feel. For a deep impression, you can go for outline cut stickers.
Are the perforated decals car wash resistant?
Yes! The adhesive should hold high pressure.
What is the estimated lifespan of the perforated decals?
On average, they'll need to be replaced every 3 years or so. Afterward, the vinyl adhesive can leave a residue or peel off with extra efforts.
Can one see through frosted decals from the inside?
No, the main advantage of frosted decals is that they don't let the unwanted glances transpass the glass. They block the view yet let the daylight pass the glass providing the necessary illumination for the working atmosphere.
Is Frosted window film suitable for bathrooms?
If your bathroom consists of glass doors or windows, frosted decals can be the means you need for adding some privacy there. You can have some thematic graphics there or just use some standard frosted decals just for blocking the view.
Where are frosted decals used?
Because of their non-transparent nature, frosted decals are widely used on glasslike materials when privacy is necessary. These projects are mostly conference and meeting rooms, different office rooms or departments separated from each other with glass doors, etc. Frosted decals make the glass non transparent at the same time depicting some personalized graphics.