Skip to content
Technical specifications:
About
Fabric Banner is a lightweight material used for large format printing. The material serves for making business as well as decorative banners.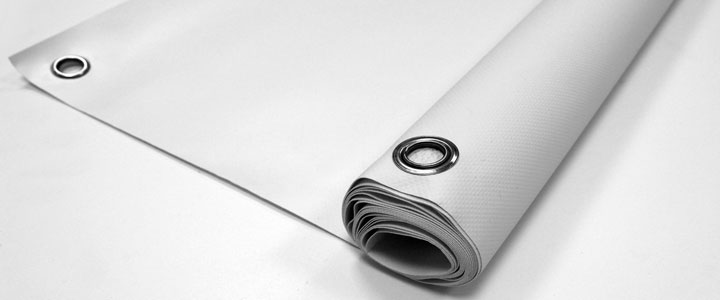 Sizes
The maximum size of the material is 120"/1740".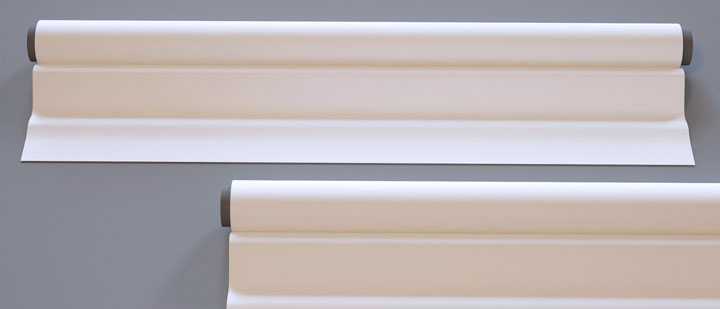 Weight
Fabric Banner weighs 0.9oz/sqft.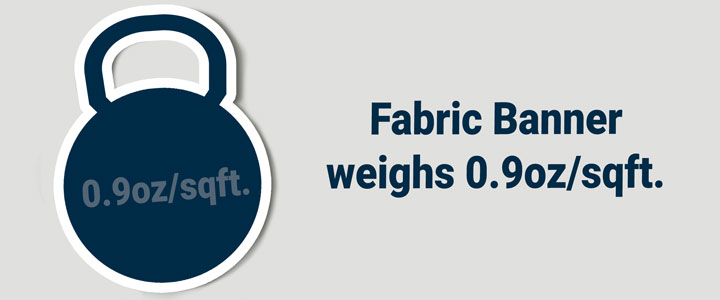 Weather Resistance
Fabric Banner is great for both indoor and outdoor applications. The material is durable enough to withstand all weather conditions. Fabric Banners are UV protected due to the special printing process and have a lifespan of 3 or more years.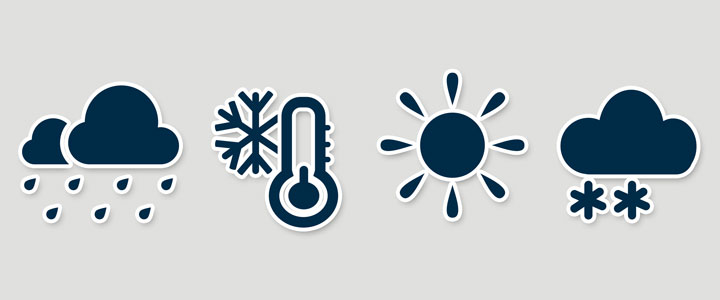 Thickness
The thickness of the fabric banner is 0.03".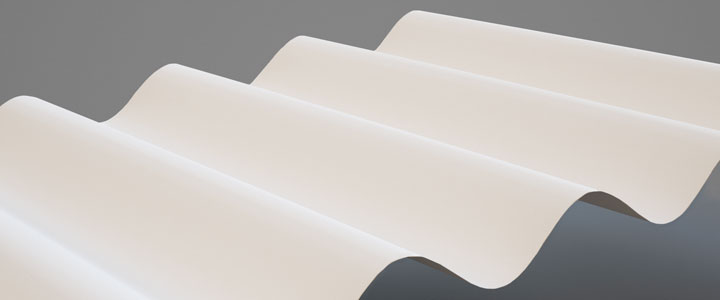 Colors and Finish
The primary color of Banner is white, but you can get it printed in any possible color. The material comes with a matt finish as it is a fabric.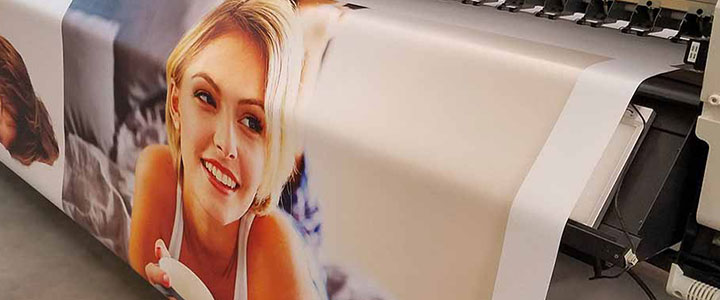 Functional specifications:
Usage
Fabric Banners have both business and personal usage be it indoors or outdoors. The material serves as an effective promotional tool. Such Banners can be seen in the streets, in shopping malls, during trade shows and many other establishments. As for personal use, such banners can be used at birthdays, weddings and other events.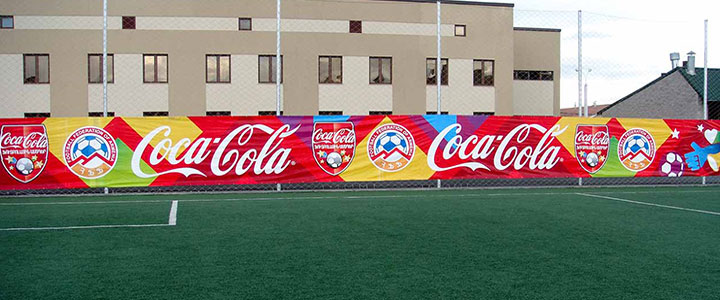 Services we provide for Fabric Banner:
Printing
The material is printed with UV inks which provide a long lifespan to the sign. Our printers dry the inks with ultraviolet rays simultaneous to the printing process. This procedure turns the printing sun resistant and helps the material retain its colors for a long period.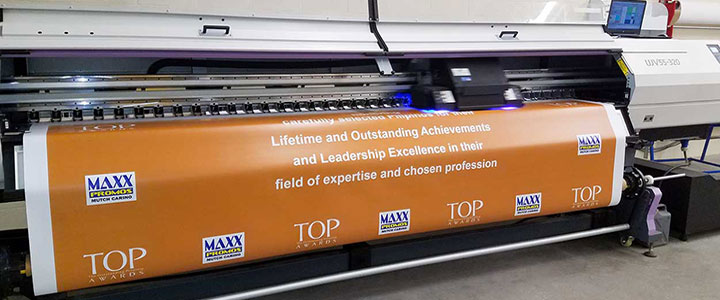 See What Front Signs Can Do For You
Enter your details, attach your project files (if you have any) and our agent will get in touch with you as soon as possible to provide a quote for your project.
Please note that Front Signs is a full-cycle sign manufacturing company. We handle all your signage needs in-house - starting with fabrication/printing and ending with installation and getting a permit for your sign (when necessary) in compliance with local laws and ordinances.
Who uses a fabric banner?
These signs can be used for various settings, be it business or decorative. Institutions like schools churches and alike, use fabric banner over the vinyl as its more eco-friendly and has more traditional and vintage feel. Custom fabric signs have a beautiful matte finish, which is perfect to prevent lights from reflecting. Fabric billboard is widely used for holiday and event celebrations to highlight the festive vibes and what not!
Is fabric thicker than vinyl?
There is a difference between the thickness and also weight. The fabric banner is 0.03" while vinyl is 0.02" thick, and the weight of the fabric sign is 0.9oz while vinyl is 12oz.
Will the fabric banner wrinkle resistant?
You don't need to worry about the wrinkling if used and stored according to our guidelines. Not to lose the initial look and quality of the graphics, you can fold it lightly and keep in a dry place.