Skip to content
Tips To Attract Customers With Humorous Signage
Having a prosperous business highly depends on the custom signage you use and the way you use it. Our goal is to attract those who don't know you and possibly wouldn't even notice your brand among the store chains. Therefore, don't be shy and help them with your creative and humorous signage. You can use funny Car wrapping decals, Chalkboard signs, Directional signage or Hanging displays to personalize your establishment and draw the attention of the target group towards your business.
1. Chalkboard sign
Chalkboard signs generally go under the category of A-frame signs. Interestingly, these signs are also referred to as Sandwich signs, you can of course understand why… as the display yummy masterpieces are so realistic you can't just stand still and watch! A-frame Chalkboard sign is one of the most popular and cost-effective ways to attract customers. The fact, that you can create promotions and use a high-quality humor alone, will almost ensure your success.
Have a favorite fictional character?
I think you will only be happy to use some "Patronus charm" to attract potential clients to offer them your "Precious".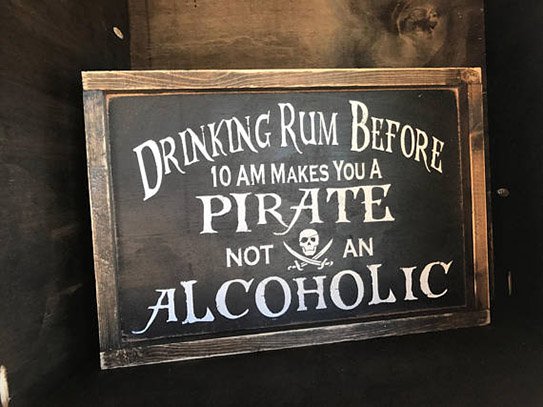 A sign that wants you to be the best alcoholic you can be
Following social platform hustle and bustle?
Also regularly updating your Facebook, Instagram and Twitter pages with a portion of humor will enhance the number of curious followers. Sooner or later they will pay you a visit.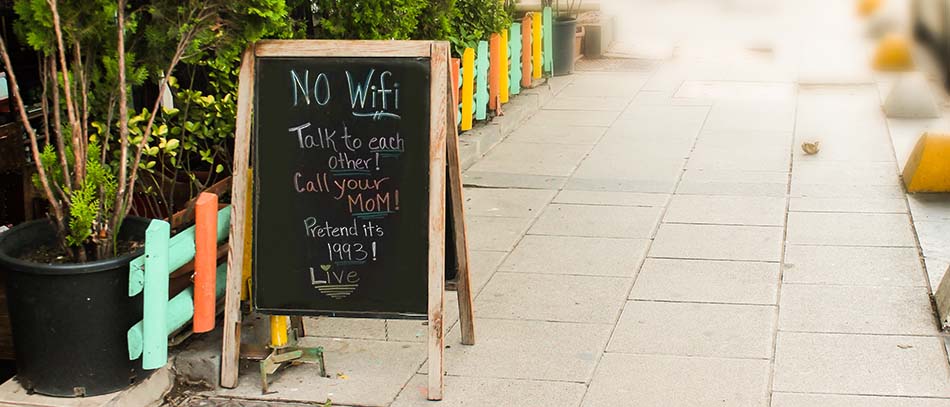 Love poetry and music? Improvise!
Actually, changing the words from poems or songs with your keywords takes less time one can imagine. Likewise, you need to know the classics and also follow the modern hits to keep up. If you offer a product with a high demand, let alone the quality, the best way to stand out is with humor. To use famous lines to your advantage is another trick to win the hearts of people and make a good impression for your business.
2. Vehicle Decals
Show people what they can find only in your unique restaurant, pub café, etc. Car decals are an advertisement on wheels. Knowing your business is one thing, whereas how to sell your product is another thing. When they coexist together with a humor, it means you always have a full bar, café or restaurant. Organize different events, use car decals to boost your brand awareness and surprise your clients. It's up to you to use an already existing humorous template or create your own according to your taste and style. Having either can boost your revenue and create a regular group of customers.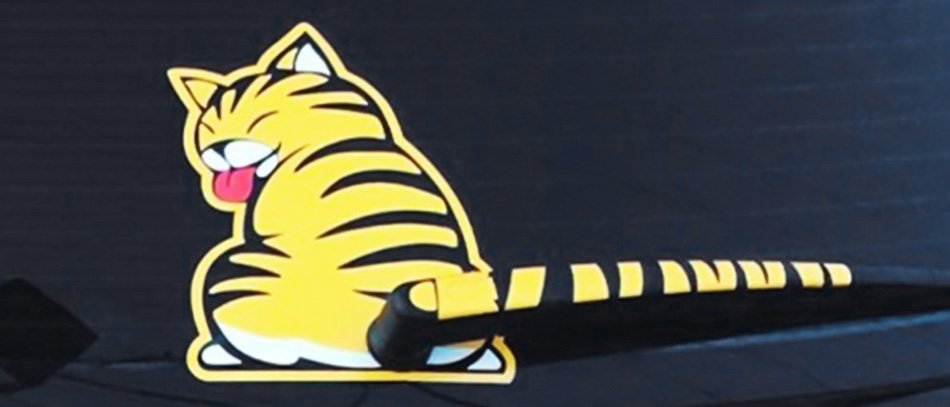 3. Hanging sign
In case you want to add a positive change in your area or all in all in dining industry, you can use hanging signage to your advantage. After all, you won't meet interesting, funny hanging signage solutions that often. So try to find a way to stand out and be the one who leads and motivates the others. It's true to the bone, that anytime you find some humor in the difficult situation, you win. If you want to be the one to add a small change in your customer's life, you will succeed when you add positive change on a daily basis. It can be difficult for you, but the results won't be late. This is a vivid humorous way to keep the busy hours smooth and hassle-free without broken glasses and further damages.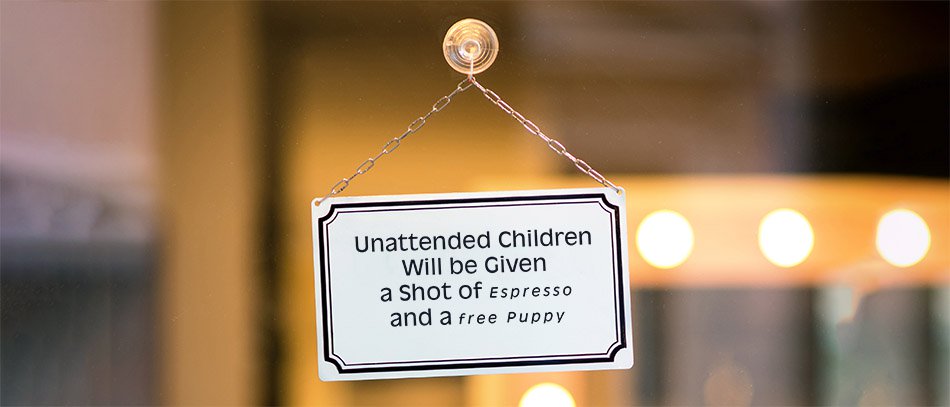 4. Floor decal signs
Floor decals are gaining more and more popularity. People tend to notice these vivid stickers on the streets, on the floor as it is eye-catchy, just under their direct sight. Floor Stickers can direct the target group towards your café, pub, restaurant and trade show booth. And if you use these creative floor stickers with a humor, the potential client will show up before you can say "customer needed".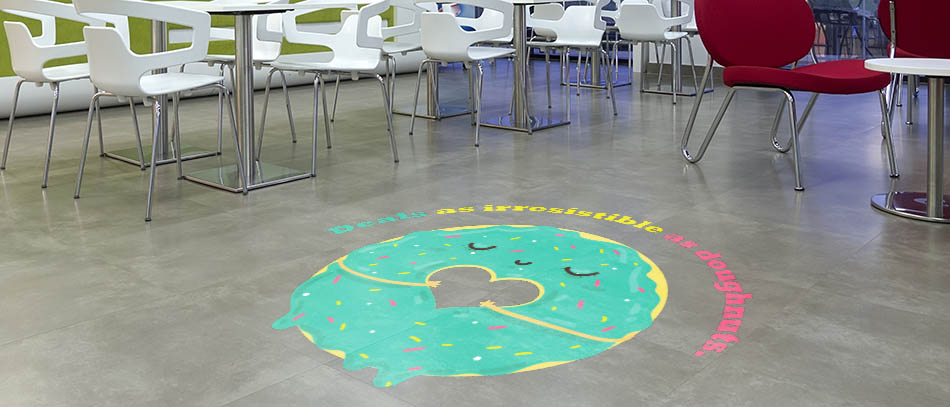 5. Vinyl lettering
Except for the traditional Vinyl Letterings that tell you the opening and closing time, use this creative source of advertisement tool to enlighten your window panel and draw smile onto the face of the income. In addition to window Vinyl stickers, Vinyl Self-adhesive lettering can also be displayed on your pub, restaurant or bar walls and ceiling. Moreover, Vinyl lettering can be used for humorous toilet signs and corridor graphics.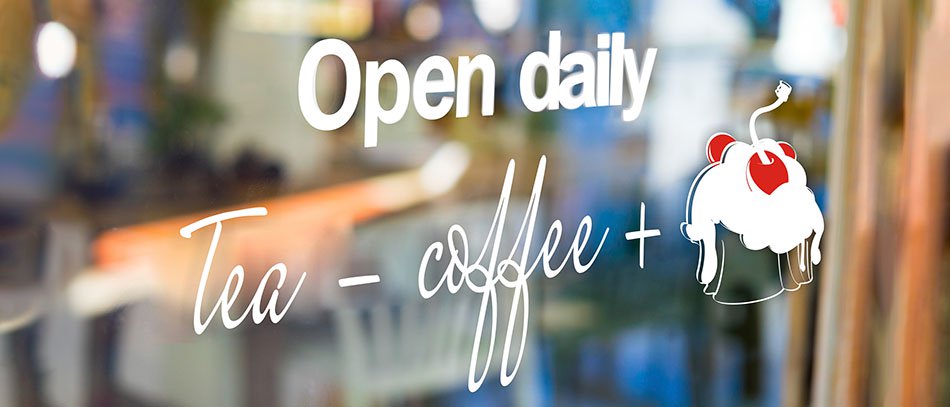 As already mentioned, the happy and satisfied client is the best advertisement for you. Having a smiling and humorous team will assist you to make your business even more prosperous. Tricky humor and a confident behavior can add more spices.
Yes, good humor can be contagious. It will attract those people who like good quality sarcasm and humor. They have a place to socialize with their friends, colleagues, family members that share a sense of humor. This atmosphere creates a cozy family feel.
If you are looking for an inspiration to create interesting, funny and creative quotes to entice anybody and stand out from the bunch of other pubs or cafes, we hope these can be good examples to season your brand and style with humor.
"The more I live, the more I think that humor is the saving sense."  Jacob Riis