Bold Bus Branding Concepts to Captivate a Crowd
Branding a bus with bold graphics and colors will pique curiosity even in peak traffic. It's a great marketing strategy for targeting large audiences during city commute.
Bus Branding Design Options
Successful branding for a bus can range from large scale car wraps to tailored business signs. Use high-quality materials for creative bus branding solutions to ensure they last. Fade-resistant large format printing is responsible for some of the best bus branding on the road. There are many creative bus branding designs for establishing a recognizable brand. 
Partial Bus Branding Design Solutions
Use branded buses to boost awareness of bus services and increase patronage. Bus branding design can adorn focal areas or cover sections of your bus with great effect. Share your brand with custom signage displayed on a city bus. Whether it's for large or mini bus branding, you can choose a variety of styles to convey your message.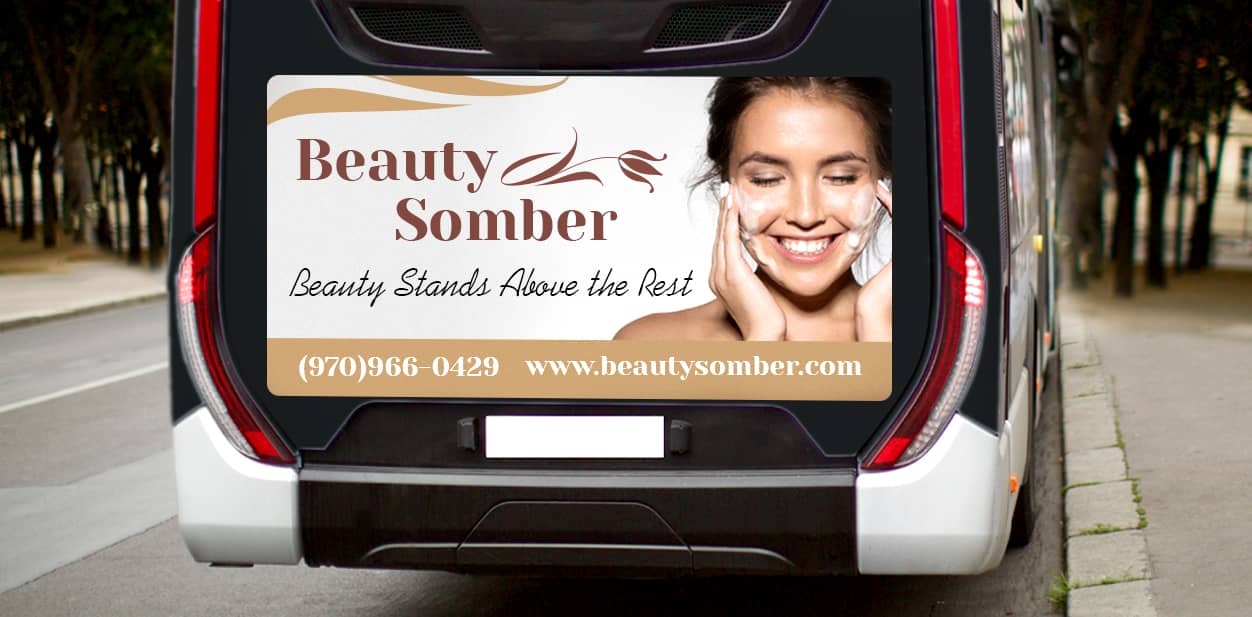 Our sign company produces signage for bus branding design projects that will get noticed, rain or shine. Contact us today and get a free quote and consultation. 
Bus Superside Branding for Passersby
Superside ads go on the most visible area of the bus. They're positioned for optimal visibility by pedestrians. These custom decals are ideal for branding and promotions. The large-scale design solutions will broadcast your message with vibrant UV graphics. 
Bus Tail Branding for Drivers
These solutions are placed on bus tails with high visibility to people driving behind. The great benefit of a bus tail design is that your ad will be the only point of focus during rush-hour. You're free to choose any style and size that corresponds to your vision. 
Discover other car branding ideas to share your message to drivers and passersby.
Full Bus Branding Design Solutions
Full branding covers the whole bus including its sides, front and back. You can use high-quality vinyl to completely brand the exterior. This strategy enhances promotional and advertising value. It utilizes a large and often empty surface area. If you want to know what this will look like before the production phase, we offer signage design and 3D rendering services.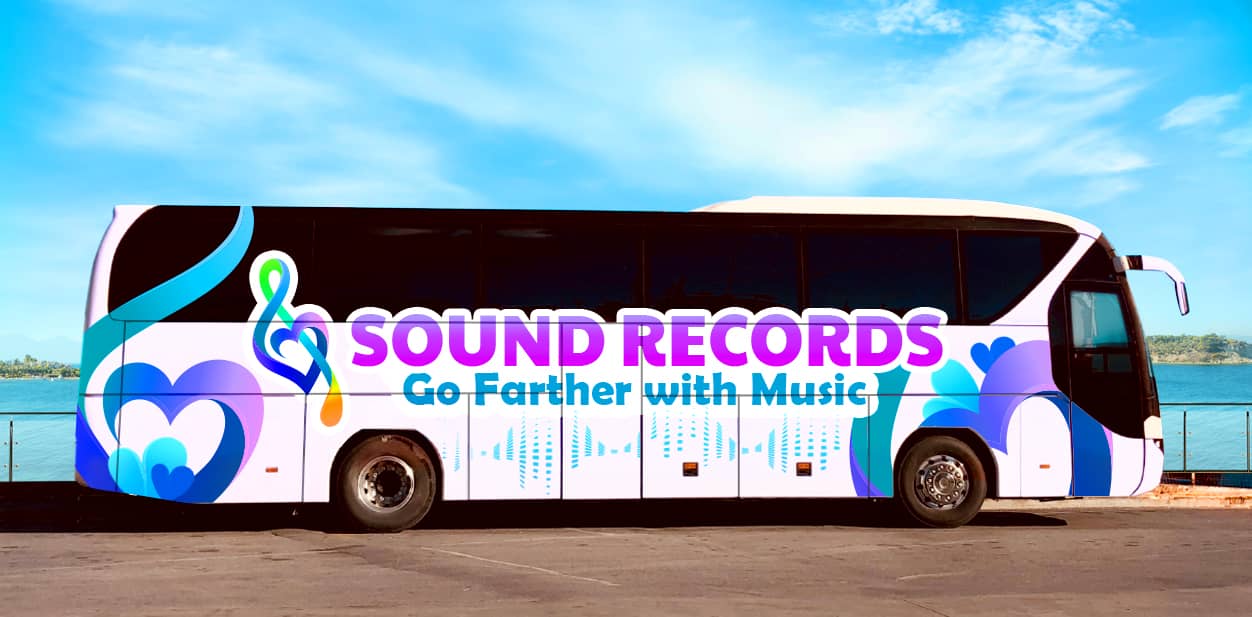 We offer sign installation services along with design, production, permitting and maintenance. Contact us today to get a free quote and consultation on branding solutions for your company.
Bus Branding for Different Applications
Buses continually get viewed by thousands of potential customers. The more your message is seen, the more of an impression it will make. To achieve the best bus branding campaign, consider your audience. Let's go over popular markets for this kind of advertising and ideas for design.
Best Bus Branding Ideas for Schools
Advertisements on school buses reach a local audience. They often use common routes on neighborhood roads and highways. It will be smart to target people who see school buses passing by on weekdays. The suburbs, neighborhood streets and nearby commercial districts are prime areas. 
Bus branding ideas with educational and motivating phrases are a favorite for parents and kids. These playful school bus branding tools make the commute appealing to all viewers. They also inspire students to get to school with more enthusiasm. College signs are also some of the best bus branding ideas for higher educational clubs and organizations.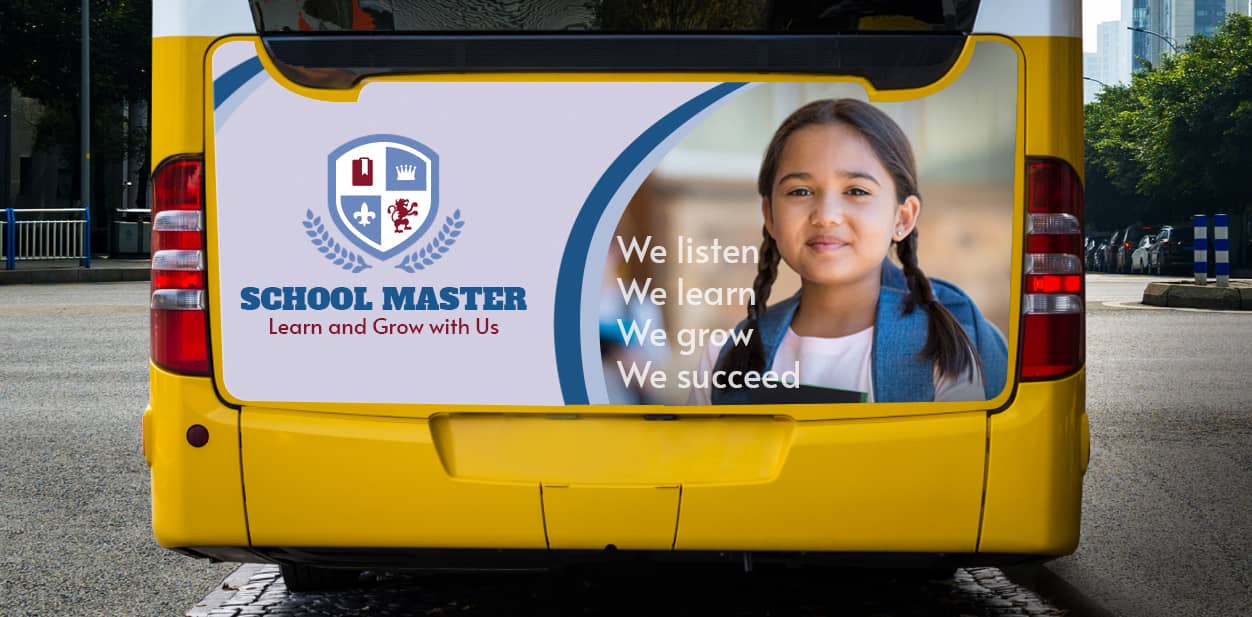 Get creative with sponsor ads
If you're a school sponsor, you can achieve the best bus branding with engaging graphic ads. By supporting a school bus, you show people that you're an active participant in social initiatives. Such goodwill is a powerful instrument for promoting collaborations between schools and private companies.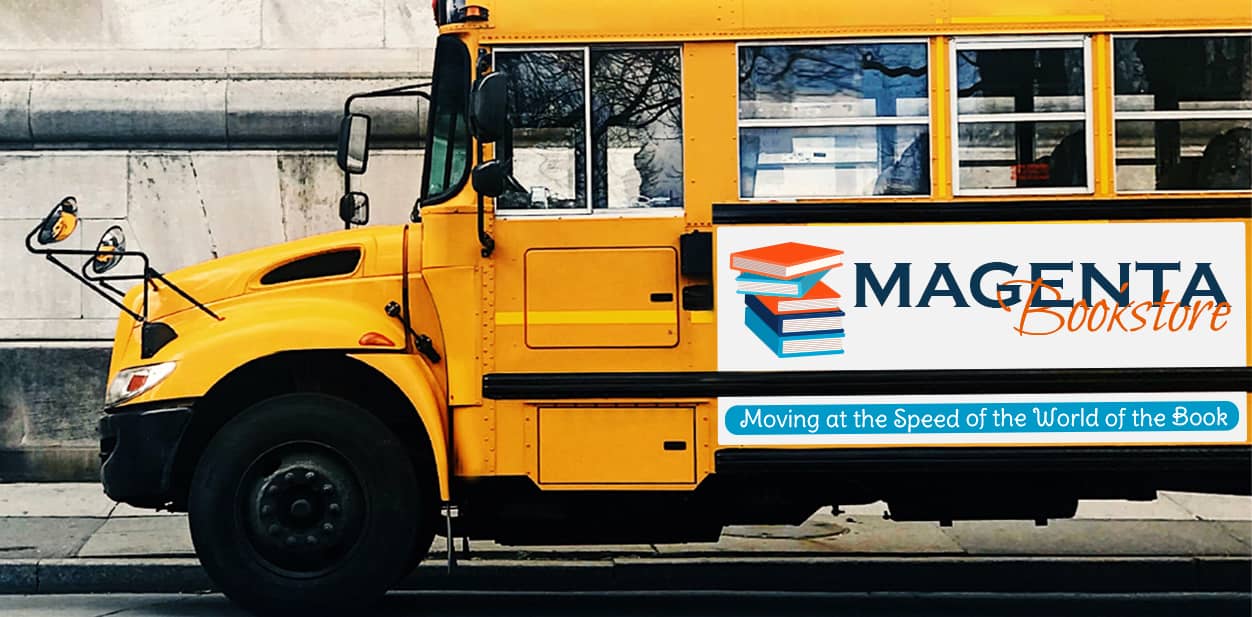 Big automobile design concepts are not limited to school buses. Read on to learn about truck branding concepts and examples.
Bus Branding for Sports Teams
Display your team logo or brand the entire bus with photos of unforgettable plays. Support your favorite sports with creative bus branding concepts and show your competitors who's in charge of the city. 
Show support for your favorite sports team with oversized text and graphics. There are many design options to choose from depending on your goals. Outdoor signs like adhesives with UV-cured inks can present your team's top performers to honor them. Get creative with vibrant designs on giant to mini bus branding adhesives.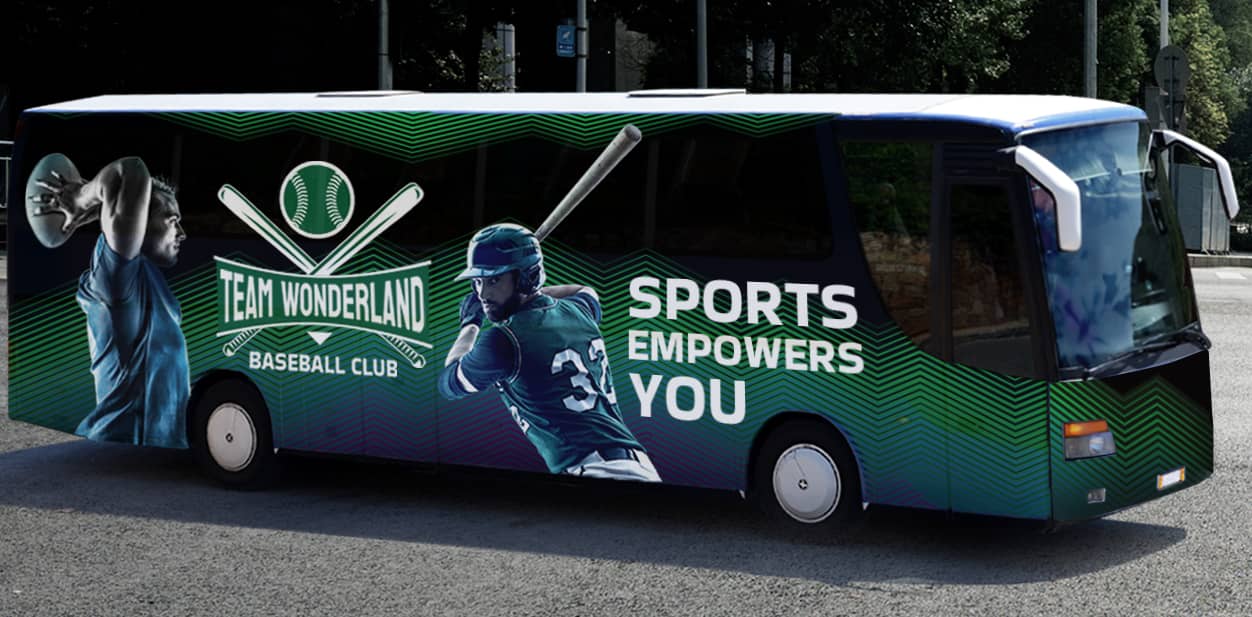 Display your team's motto
If you're planning to cheer on your favorite team, feature their logo and slogan on the bus. If there is an upcoming game or tournament, you can also display a schedule with locations. Rest assured that fans will arrive at the stadium in droves to get the pregame parties started. If you need fresh graphics with the same design, we offer signage repair and sign replacement services as well.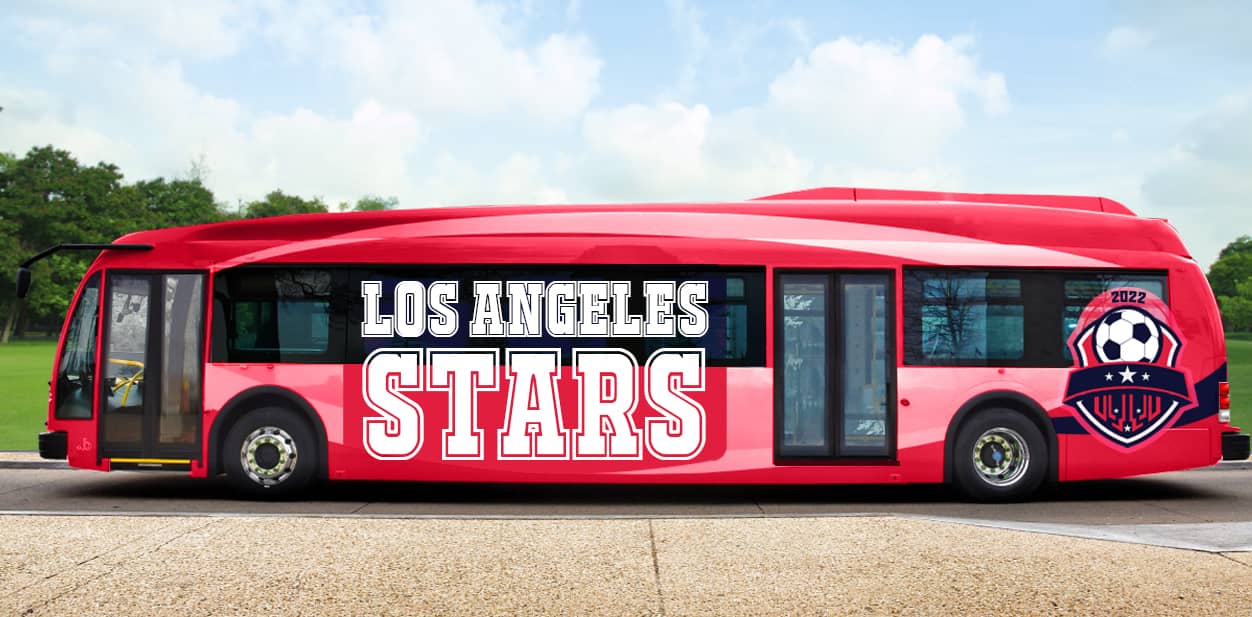 Bus Branding for Marketing Campaigns
Bus advertising can reach locations not easily accessible by other advertising methods such as stationary billboards. Remember that any bus can be turned into a mobile advertising display for bus branding ideas.
Vinyl lettering is a tasteful way to promote marketing campaigns or advertise your brand. Fill the empty spaces on the bus by sharing your company's slogan. Pair it with thought-provoking images to capture attention whether you're driving or parked. Creative bus branding with cut-out designs make it possible to convey any type of message with style.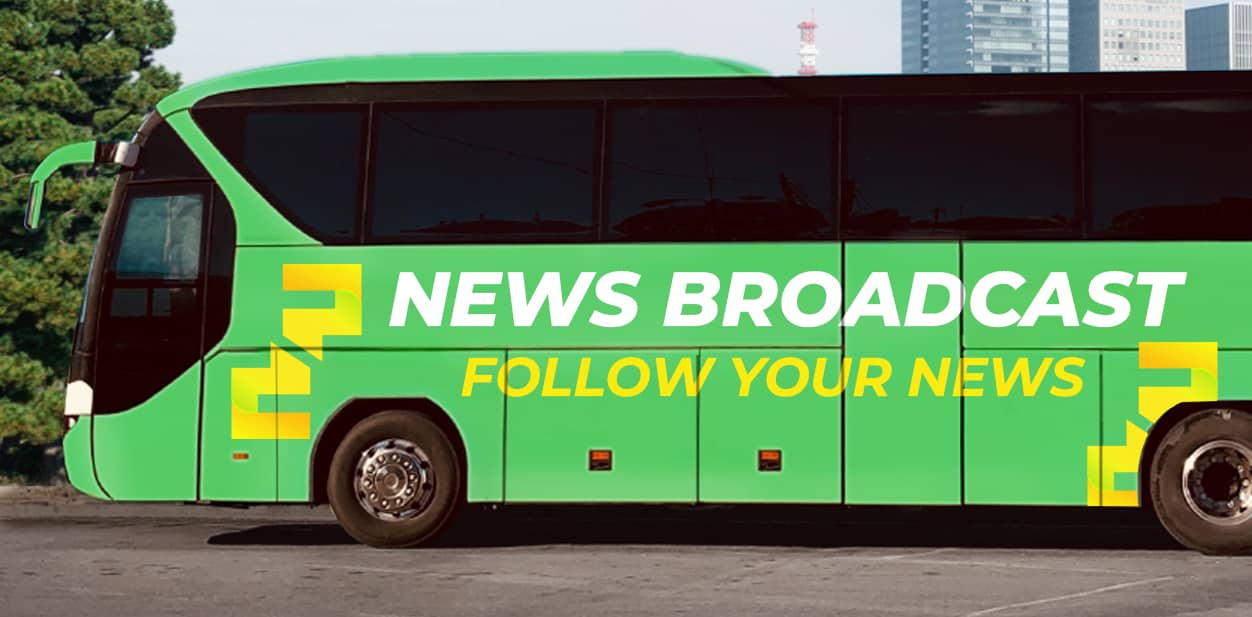 Integrate essential information
The best bus branding ideas provide essential information about your company or campaign. Visual communication tools are all about using blank spaces to relay data in a clear and impressionable way. Feature a short list of your products, working hours and contact information. Maintaining contrast between the font and background color will ensure that you reach your audience from a greater distance.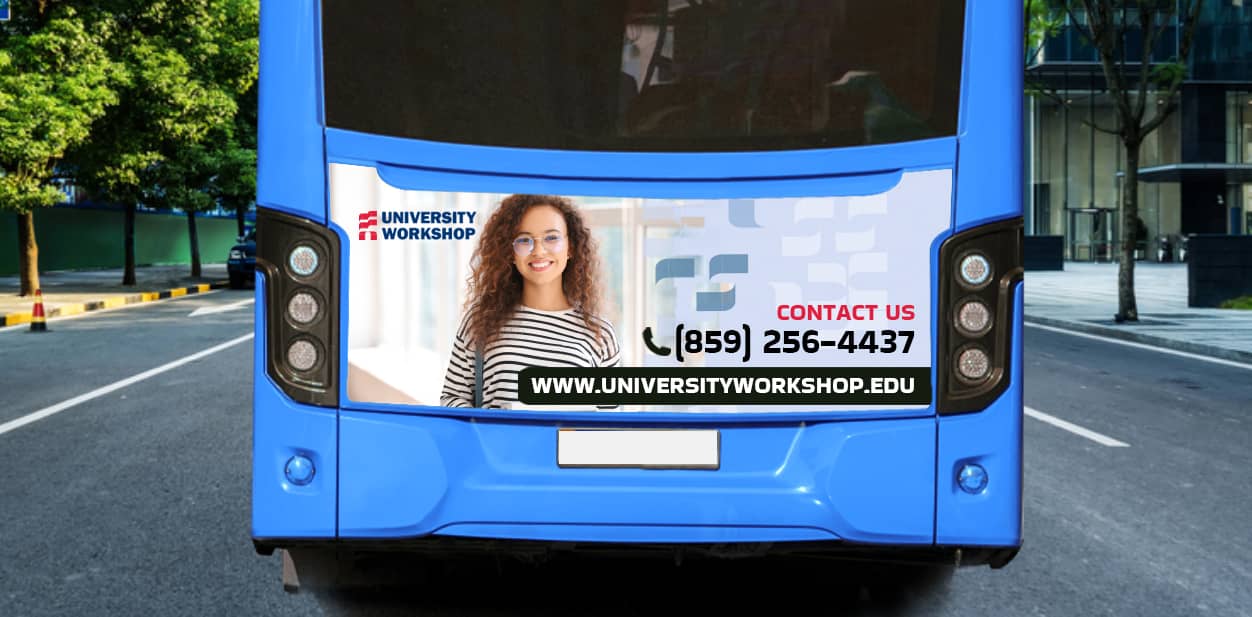 Learn about the basics of any successful corporate branding strategy to set the bottom line for your marketing campaign. 
Bus Branding for Corporate Events & Festivals
Coach, shuttle or mini bus branding with your company name and logo will familiarize your brand to locals. If you're providing transportation to a corporate event or festival, these brand symbols will communicate your participation to other attendees.
A bus can be a major component of your branding campaign with the right design. Eye-catching and colorful event signage for the bus will speak louder than words. If you're hosting a corporate event or festival, get branded buses to transport your team. They do so in style while getting your message out to a large number of people.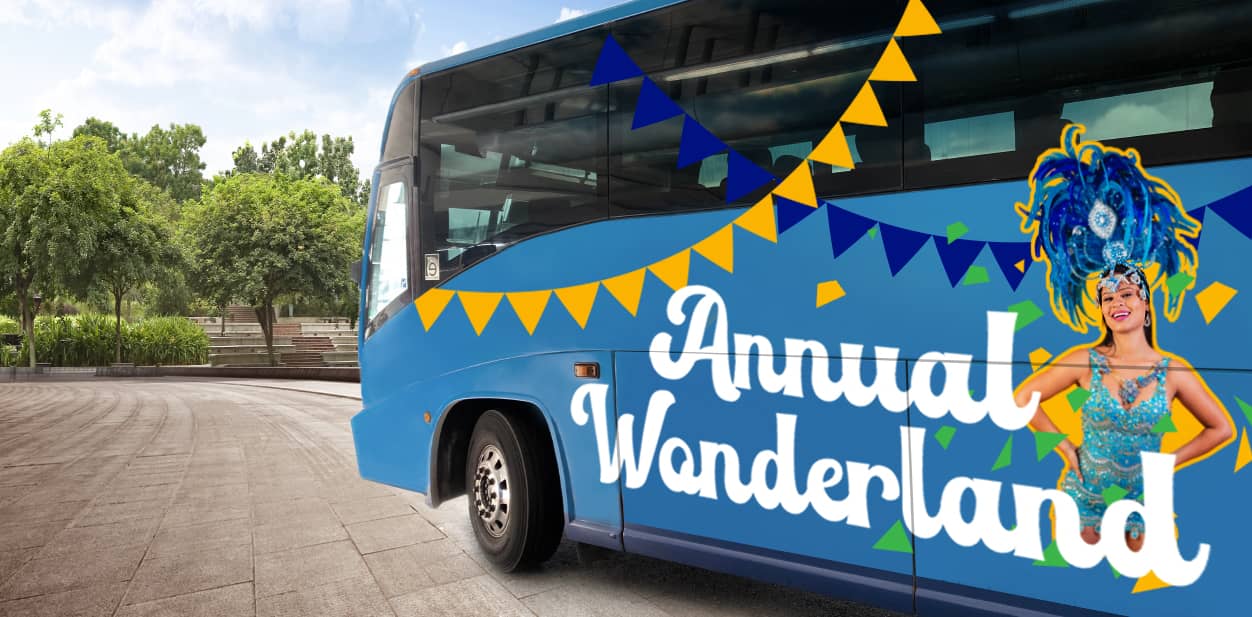 Entertain your audience
Event buses are fantastic for decorating city streets and promoting the occasion to crowds. You can display any promotional message with creative or thematic images that match the spirit of your event or festival. Choose fonts and colors that align with your brand identity. Make use of the large surface area in motion to get people excited. 
Take your branding to the next level with trendy sign making solutions. Contact us now to get a free quote and consultation.