Menu Boards
Add Valuable asset to your venue

Effective promotional sign

Improve the traffic flow

Ideal for upcoming and daily events
Menu Boards
:
Chalkboard Menu Signs, Drive-thru Menu Boards, Illuminated Menu Signs
Menu boards, also known as café display signs are essential for the marketing of your restaurant, bar or café. Quality menu boards for restaurants can affect sales, profitability, and brand identity.
As its name implies, these are the most important Signs for dining institutions, as often customers pay special attention to menus. Thus, you need to get the best one and Front Sings is ready to help you with that.
The main materials for menu signs are aluminum, wood, PVC and acrylic, etc. These signs can be attached to the wall, window, above the cashier's desk or can be free standing on the ground.
You can order LED illuminated menu boards which will provide visibility at night as well. We can display the message on the LED board by direct printing on acrylic or by using a poster paper. The message can be printed on the poster paper and then displayed behind a clear acrylic.
Changeable menu boards are perfect for those who often have new products on their menu or have price changes in it. You can simply replace each stripe in the menu whenever you want.
Another type of changeable Signs are magnetic menu displays. You can get your menu printed on a magnet and then attach it to a magnetic board. This is perfect for those restaurants that often change items in their menus.
For takeout restaurants, we offer drive-thru outdoor menu boards which offer more versatility, capacity and flexibility for displaying much information. These Signs can be LED illuminated to provide more visibility at night.
Classic type of menu boards are Chalkboard Signs which can either be wall mounted or free standing on the ground. Write-on menu boards are widely used in bars, pubs and cafes. Usually, these Signs can be seen outdoors, in front of entrances. These types of signs are perfect for attracting customers.
Illuminated Menu displays will easily grab the attention of customers 24/7.
With Magnetic menu boards, you can change your menu as often as you wish to order a new menu and attach it to the existing magnet board.
Drive-thru outdoor menu signs offer more versatility, capacity and flexibility for displaying much information.
Chalkboard menu signs can be freestanding or mounted on the wall. Write-on menu displays are widely used in bars, pubs and cafes.
Menu boards are perfect for promotional purposes. Indoor illuminated signs and outdoor drive-thru menu signs will easily attract customers and help them choose what to order.
Changeable magnet boards and Chalkboard menus are good for places where changes in the menu happen pretty often.
If you have too much selection on your menu, you can get menu sign series, where you can fit everything.
Ability to change the message on the board

Highly noticeable and informative

LED illuminated, Energy efficient

Provides a range of item selection for the customer

Perfect for promotions
Shapes: Customized
Thickness: Customized
Size: Customized
Lifespan: 5+ years, if kept properly
The installation process of restaurant menu boards depends on the type of the board. These boards can be installed by mounting on the wall, hanging and simply by putting them on the ground.
If it is a chalkboard you can install it by yourself. But if it is an illuminated board, such as a drive-through sign, you will need a professional help and our team is ready to help you as the installation requires wire connection as well.
A-Frame Signs are one of the most famous types of advertising used both indoors and outdoors. The messages can be on a PVC or Coroplast board (premium A-frame sign) or fixed on the sign with vinyl (Standard A-frame).
Materials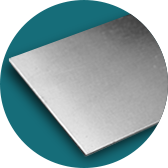 Aluminum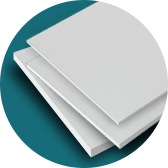 PVC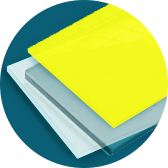 Acrylic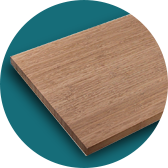 Wood
Get Quote
Please submit your information and a Front Signs representative will contact you
Menu Boards FAQs
What information should my Sign have on it?
Actually, you can have anything written on your Customized Sign you want your customers to notice. It can be the name or the logo of your brand, some information about your business type, operating hours, etc. You can get decorative Signs with motivational quotes, etc.
What is the most effective Custom Sign for my business?
Sign effectiveness depends on what type of business you own, services you offer, business location and other factors. For a restaurant business you can get menu Boards, Light Box Signs with the name of your restaurant, A-frames, etc. If you have a big company you can get Channel Letters to fix them on top of your building. If you are a business center owner you can order Pylon Signs with the names of all the companies that do business in your venue.
Contact us
and we will offer signage solutions for every type of businesses.