Skip to content
What's the best way to show gratitude?
Father's Day is just around the corner. It's time for some out-of-the-box gift ideas to express gratitude for your dad. Below we'll suggest 4 great Father's Day gift ideas and 5.5 custom designs you can use for inspiration. Let your love and imagination soar while your wallet stays put!
Ready-Made Father's Day Gift Ideas
First, let's go over our top 4 Father's Day present ideas that are ready to go when you are.
Idea 1. Gift for Your Book Hero
"Dads are most ordinary men turned by love into heroes, adventurers,
story-tellers, and singers of song." – Pam Brown
Dad. Hero. An endless source of care and devotion. He has always been your go-to person. Before opting for simple Father's Day gift ideas, take a minute to think of things he enjoys having and doing. If he likes reading, this Acrylic Book Holder can be a very nice gift for a bibliophile.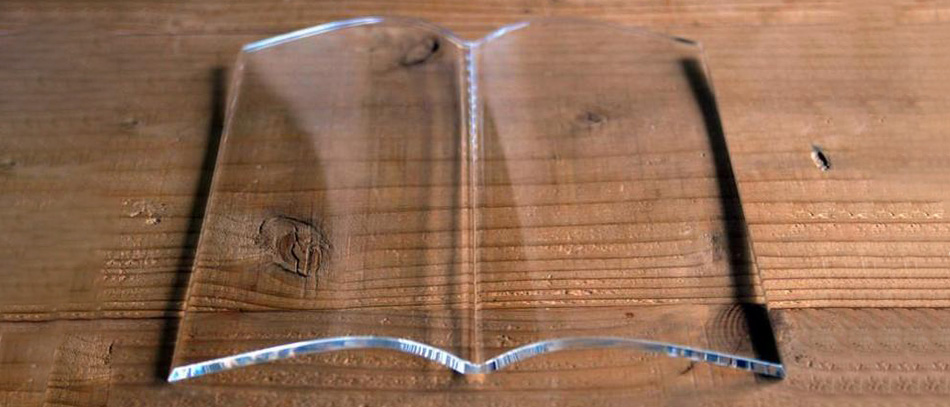 Idea 2. Gift for the Rock Star
"I love my father as the stars—he's a bright shining example and a happy twinkling in my heart."
- Terri Guillemets
Due to our hectic daily schedules, we don't have much time to spend with our fathers. Let your father relive his rockstar days aka spend some cozy family time together and have him play the guitar for you! He will surely appreciate sharing his skills, rusty or not. A  Wooden Guitar Holder or cool Guitar Picks will set the tone for a jammin' celebration.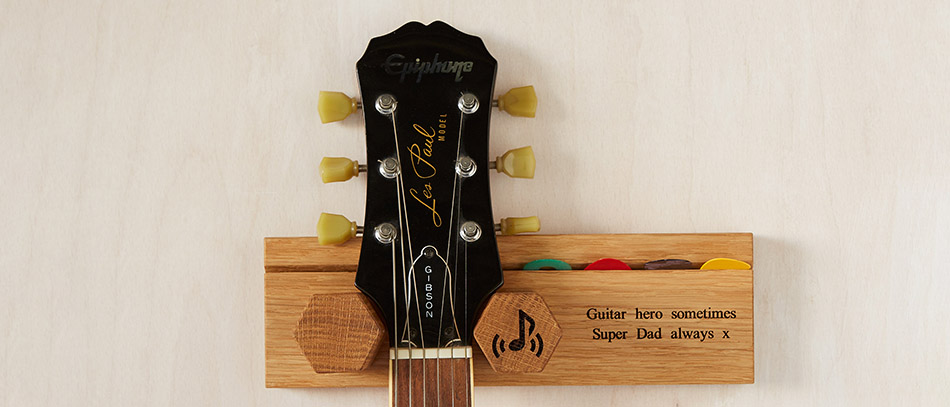 Idea 3. Gift for Wine Lovers
"The older I get, the smarter my father seems to get." —Tim Russert
With a little thought and dedication, you can make his day finer as it progresses. Kind of like aged wine. Find a practical gift that wows. Why not an elegant Acrylic Bottle Stand for his drink collection?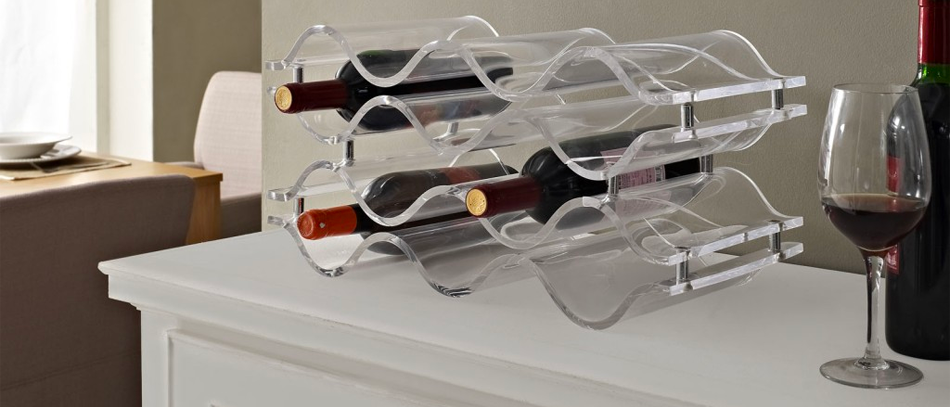 Idea 4. Gift for Your Super Driver
"When you're young, you think your dad is Superman. Then you grow up, and you realize he's just a regular guy who wears a cape." —Dave Attell
Why not turn his car into a supercar with these Super Dad Stickers. Don't worry, there are plenty of options to choose from if he's more of a Batman guy.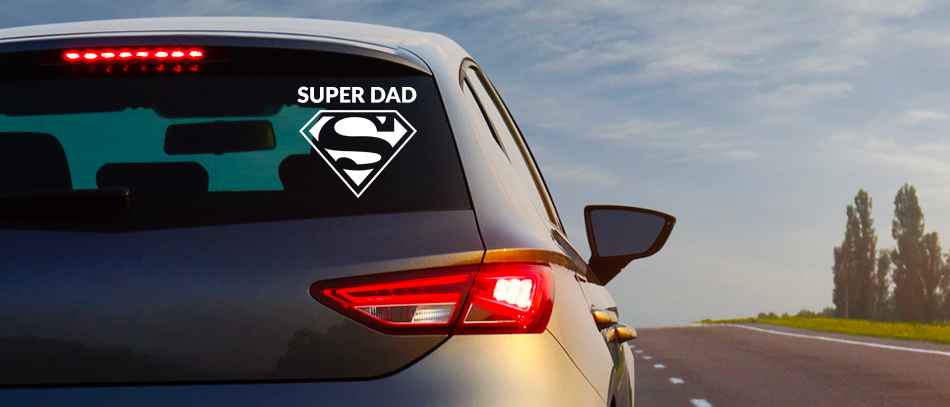 Personalized Father's Day Gift Ideas
The following are the best Father's Day gift ideas as far as we're concerned. Out of all the things to get for Father's Day, custom presents show the time and effort you've put into planning, thus caring. Using inside jokes or special sayings that only your dad will understand are another great way to take it even a step further and show him how much he means to you. 
Idea 5. Gifts for Organized Dads
"Fathers just have a way of putting everything together." —Erika Cosby
 Whether it's for a man who loves to stay organized or one who needs to be, a Wooden Organizer is the coolest solution. You can get it engraved or etched with custom quotes.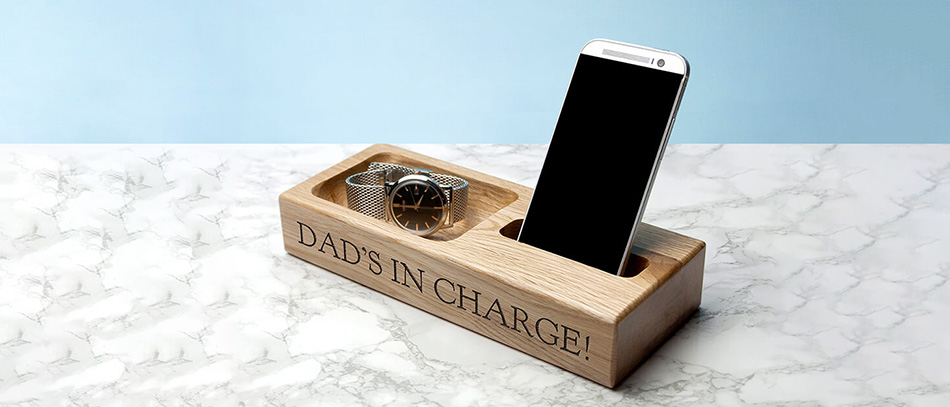 Idea 6. Gift for a Family Man
"Any man can be a father, but it takes someone special to be a Dad." - Anne Geddes
Share the day with the whole family. Play some games and reminisce about the good old days. But don't forget about a small surprise. Fathers should be appreciated for the role they play in our lives. Here's an idea: Prepare a Dad Award that will boast of his most important job titles.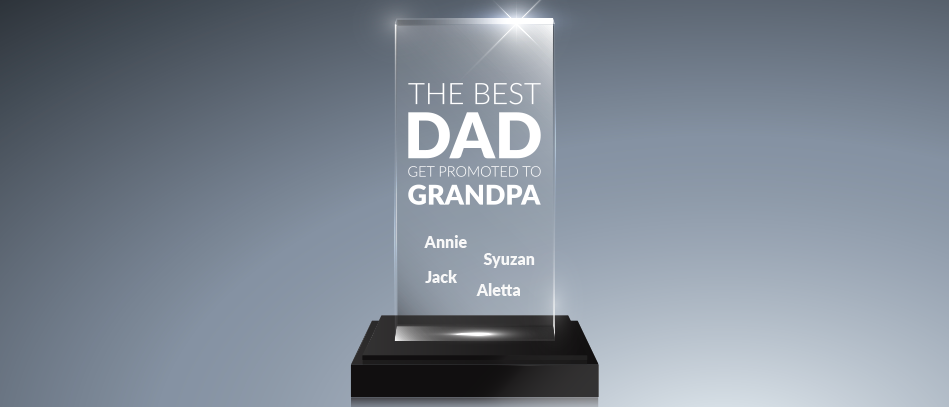 Idea 7. Gift for Post-Inflation
"A father carries pictures where his money used to be." —Steve Martin
If dad doesn't want you to spend a lot of money, honor his wishes. Consider low-cost Static Stickers for mugs, cups, etc. Have them engraved with meaningful messages that are worth more than all the riches in the world.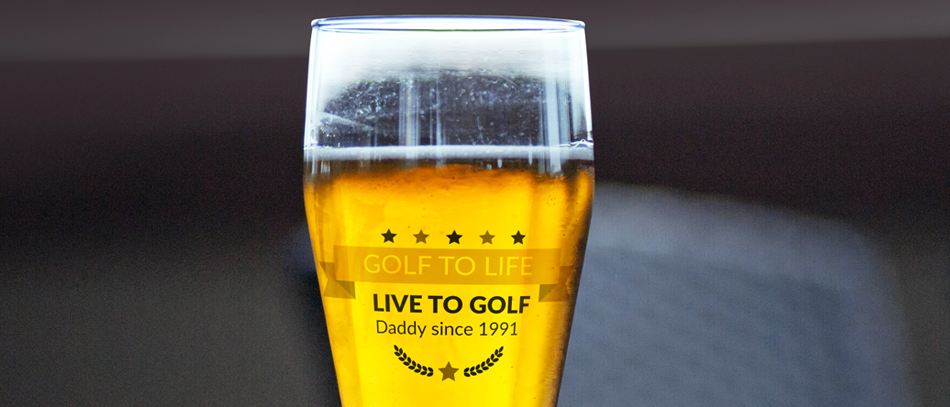 Idea 8. Gift for the BBQ Champ
"A father's words are like a thermostat that sets the temperature in the house." — Paul Lewis, Pianist
Fire up the grill. Who loves to teach you a thing or two about how to BBQ? Dad, of course. He's the grill master. And it's time to get grillin' with a custom BBQ Cutting Board.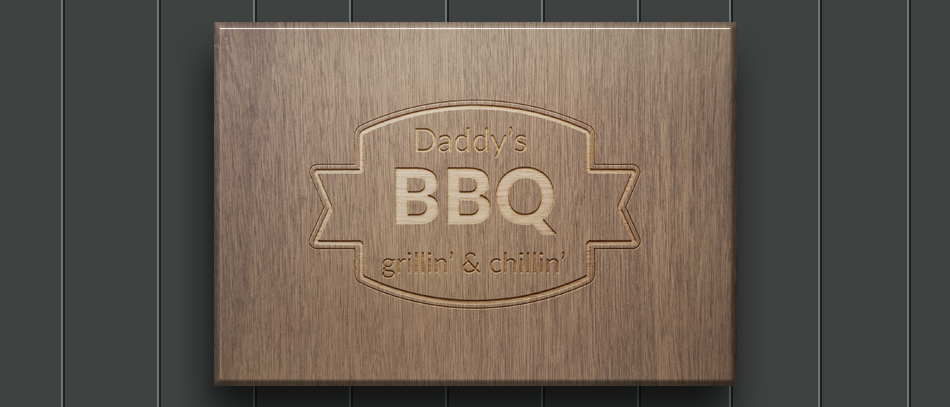 Here are some quotes to express your undying love every time you gather to feast:
. Daddy's BBQ: Grillin' & Chillin'
. Best Father Since 1987
. Dad, thanks for sharing your DNA. Now we are both fabulous.
. Celebrating the best dad ever!
. The Man, The Myth, The Legend
. Dad's in Charge!
. World's Best* Dad
   It's true. We checked!
Idea 9. Gift for the Man Cave
"My father didn't tell me how to live. He lived and let me watch him do it." —Clarence Budington Kelland
Surely, the ideal gift depends on what kind of dad you have and what he is into. Make a Man Cave Sign to designate his favorite place in the house (or garage). Feel free to stereotype him accordingly, of course.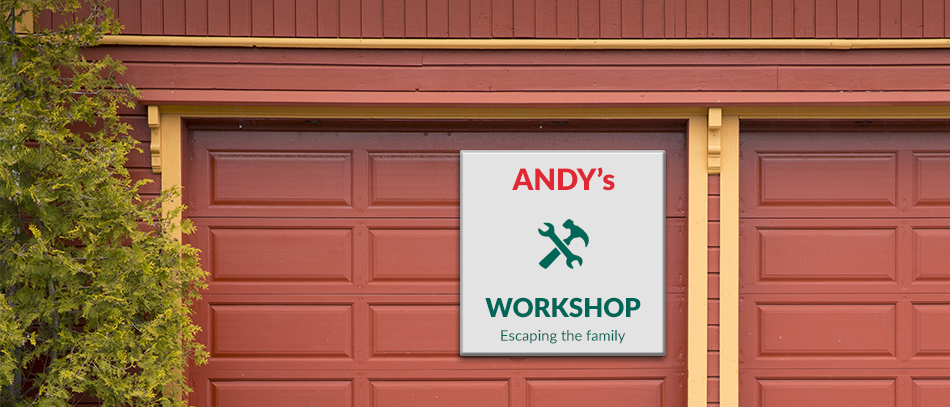 Idea 9.5.
"Dad taught me everything I know. Unfortunately, he didn't teach me everything he knows." —Al Unser
If you haven't found any relevant gifts yet, here's your last chance...the half idea. Bring in any item or custom order a gift to have it engraved with cool images or loving quotes. Write down your raw emotions and have a piece of poetry printed or engraved for a lifetime.
Here are some examples to inspire your personalized engraving:
. Dad, you make socks and sandals look cool.
. Happy Father's day from your biggest fan
. Who needs a SUPERHERO when you have a DAD
. Go ask your mother!
. Well done, Dad. I'm awesome. 
. Trophy husband
. Without me, this day wouldn't mean much. You're welcome!
. World's Greatest Farter. Oops, I mean Father!
. Dad, you've always been like a father to me.
. Keep calm and Happy Father's Day!
If you liked any of these ideas but don't want a mere copy of the samples, contact our customer service team and they'll be happy to work with you on a unique vision. Also, get DISCOUNTS and little surprises from Front Signs! Wishing everyone a fantabulous Father's Day.
Feel free to warm up with the Father's Day humor below:
. "I smile because you are my dad. I laugh because I can't do anything about it."
. "You're welcome for making you a dad so you can celebrate today. Happy Father's Day."
. "'Don't tell mom,' is the best advice you have ever given to me on Father's Day."
. "I love how we don't even need to say out loud that I am your favorite child."
. "If dad can't fix it, we are all screwed."
. "I would give my dad what he really wants on Father's Day, but I can't afford to move out yet."
. "On Father's Day, I'm doing something for my dad that he's wanted for years. I'm getting a job."
. "Guns don't kill people; dads with pretty daughters do."
. "For Father's Day, I bought you something with your own money."
. "I got my Dad a GPS for Father's Day. Now someone other than my mom can tell him where to go."
. When I was a kid, I said to my father one afternoon, "Daddy, will you take me to the zoo?" He answered, "If the zoo wants you, let them come and get you."