A Year in Review: Best Branding Projects of 2021
2021 is coming to an end and it's time for reflection. Let's take a look at the best branding projects we brought to life over the past year. We're excited to share with you our year in review.
Our sign making company achieved a lot during the last 12 months. We feel lucky to have worked on visionary projects for remarkable brands such as Coca-Cola, Qatar Airways, BYD, Nordstrom, Lamborghini and beyond. 
Best Branding Projects Beginning With the First Half of the Year 
Below, you'll find the most effective branding projects we completed in the first six months of 2021.
1. January: Branding Project for Nordstrom
Our expert crew at Front Signs did multiple outdoor branding projects for Nordstrom stores, including dimensional letter signage and window decal designs. This branding project creates a professional identity fit for different locations and parts of their buildings. The ultra-modern and unique storefront designs capture people's attention both day and night thanks to illuminated features.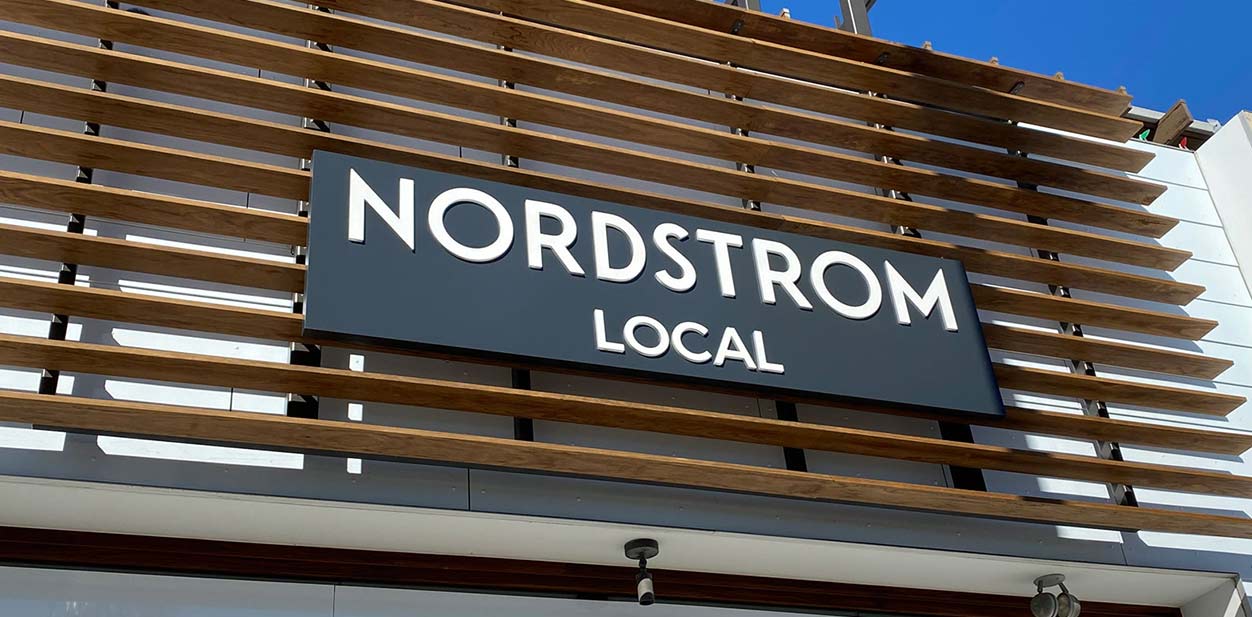 2. February: Branding Design Project for Agave Azul 
We're very proud of the complete restaurant branding our team achieved for Agave Azul using both indoor and outdoor designs. We decorated and branded the location with different mediums including backlit solutions, channel letter signs, reception designs and beyond. The dominant color is blue to create a mystical and calming atmosphere with carefully paired lighting systems and styles.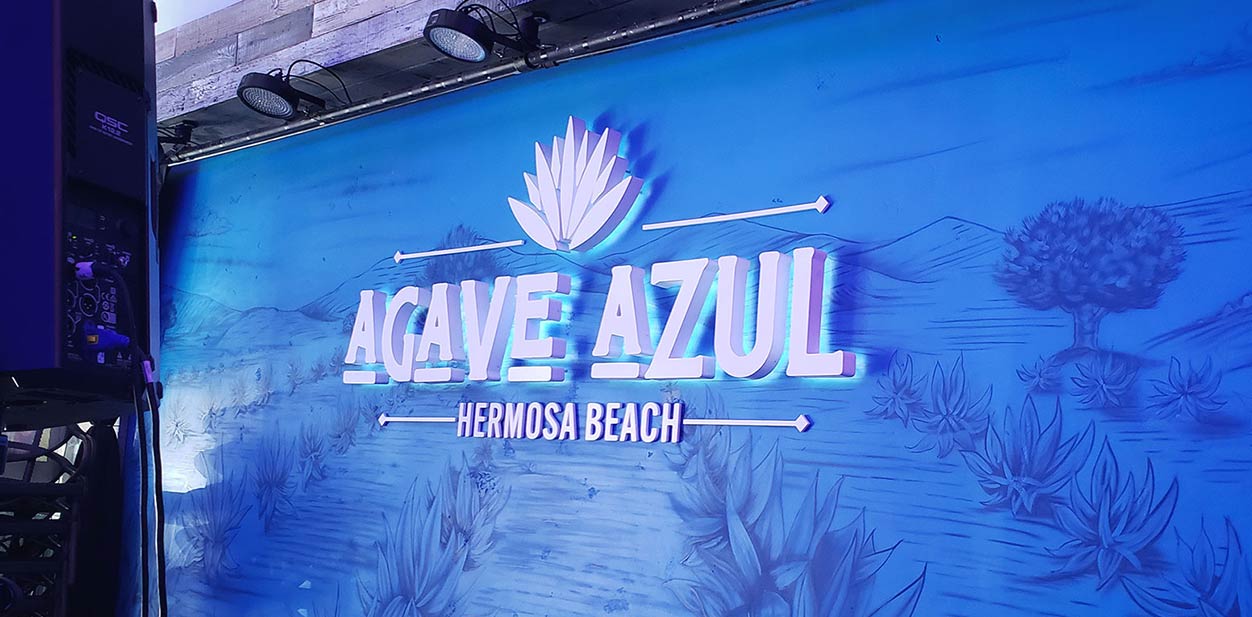 3. March: Branding Example for Ecco Studio
We used custom business signage made of premium vinyl to cover the interior office walls of the premises. These branded graphics make the studio space pop with popular game and comic book scenes and characters. The overall design of the wall visuals makes you feel like you're on the set of an action movie while the sleek logo prints remind you that you're at Ecco Studio.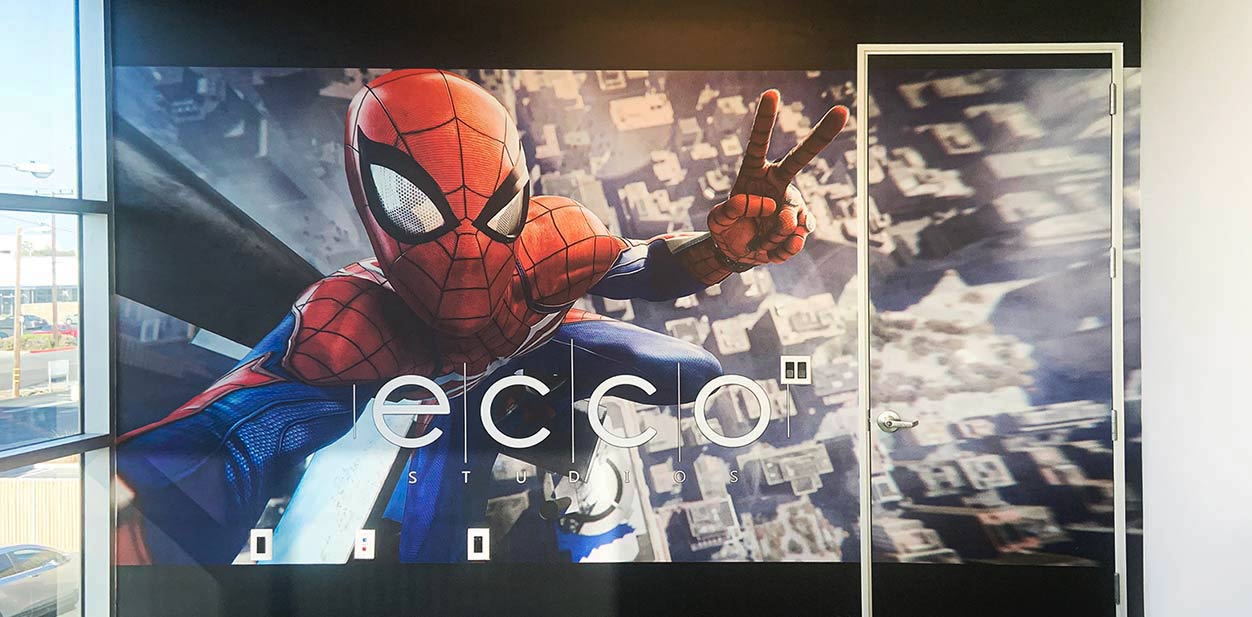 4. April: Branding Project for The Cube Santa Clarita 
We installed sizable free standing corporate event signage made of painted aluminum at the entrance of The Ice and Entertainment Center. The striking sculptural design for The Cube Santa Clarita is white and blue to match the architectural style of the building. It features the name of the brand written in a unique form on a tilted cube with 360 visibility that won't go unnoticed.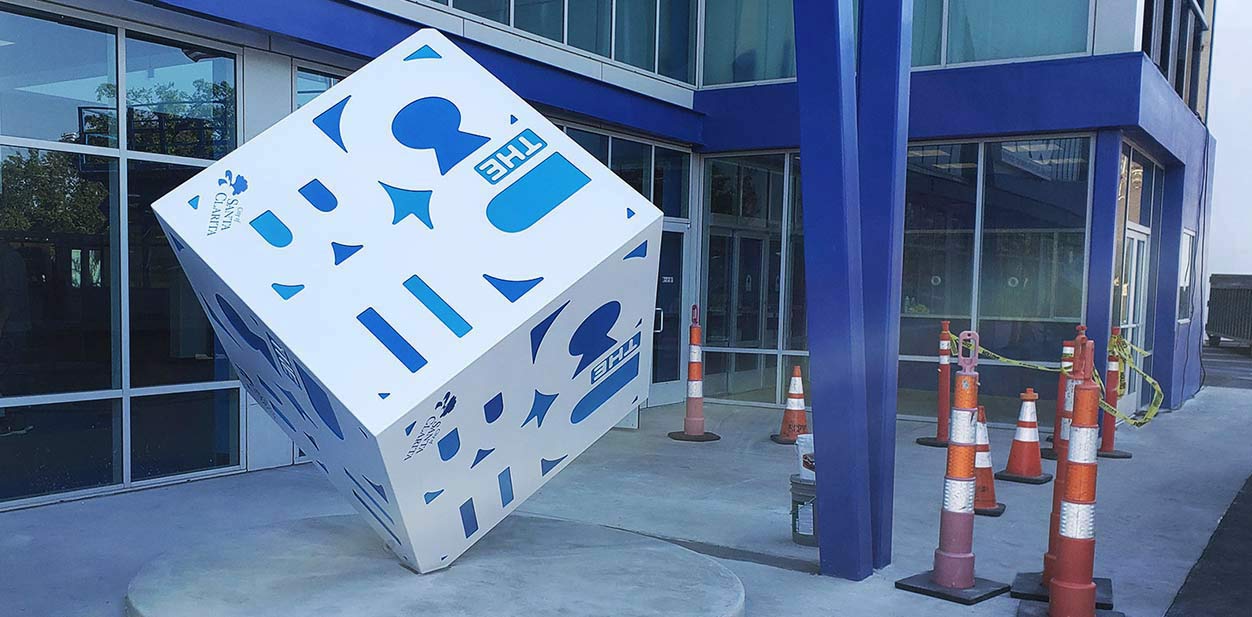 5. May: Signage Project Solutions for Qatar Airways
This branding project for Dulles Airport in Virginia was our first time working with an airline. We selected high quality vinyl decals with premium adhesive properties to represent the Qatar Airways brand. The vibrant prints display a promotion for their Qsuite space with a high-resolution photo as well as the company logo and motto for the campaign. Calming purple tones and a satisfied customer's face inspire a positive reaction before passengers board their flight.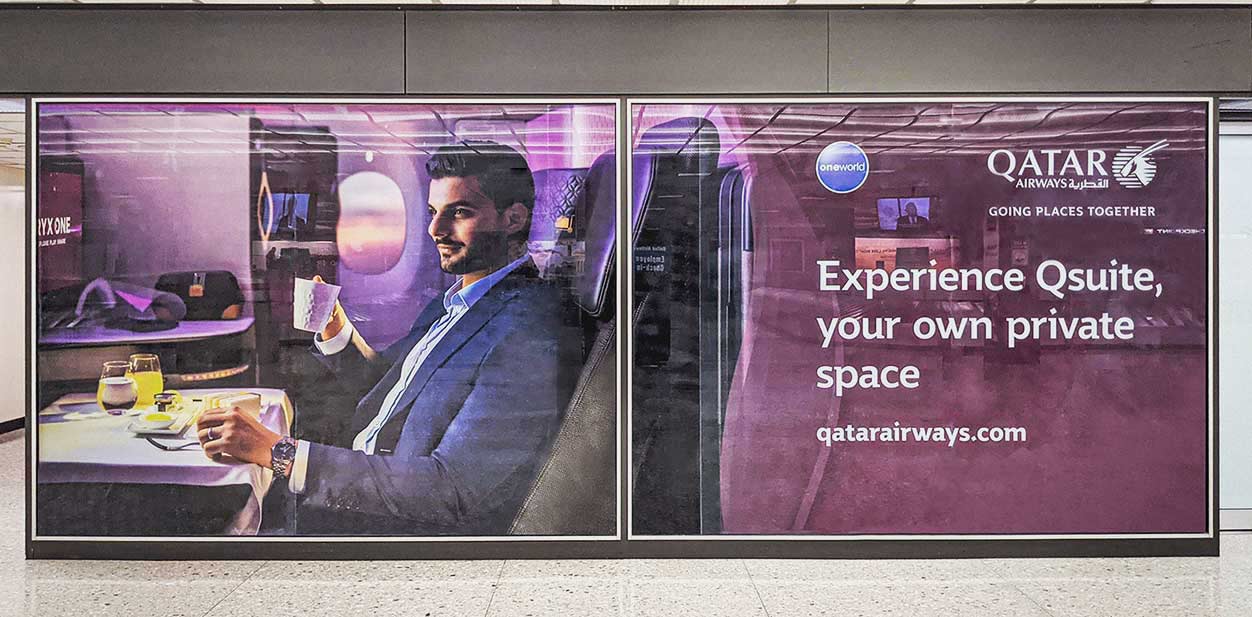 6. June: Branding Designs for BrightCraft Dental & Laser
BrightCraft Dental & Laser is one of the best branding projects we've done with exterior and interior decorative media. The storefront is adorned with dark blue letters while the reception area is adorned with golden lobby signs featuring the company's name and logo. It captures their chic and polished brand identity to instill trust and boost their reputation for clients.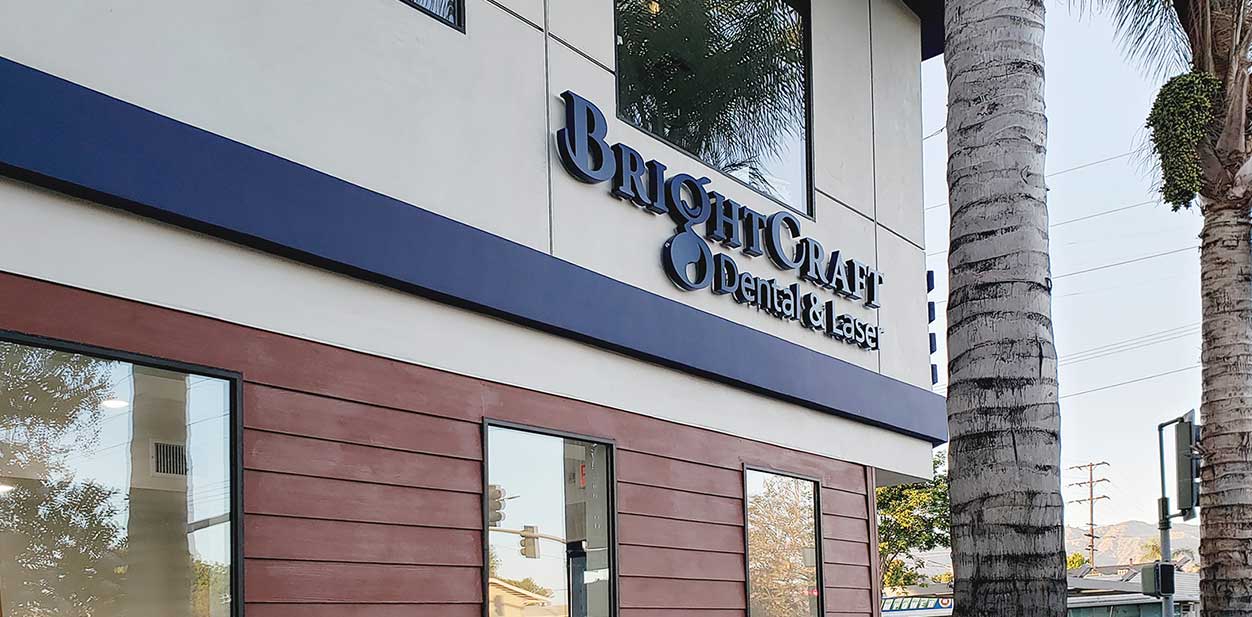 Best Branding Projects from the Second Half of the Year
The following part of the blog highlights the best branding projects we carried out in the second half of the 2021 calendar year.
7. July: Trademark Solutions for BYD USA 
The corporate branding for BYD USA was achieved by highly refined building signs and ground-mounted monument displays. The most striking part of the project is the dimensional high rise logo and name made of sterling aluminum. The media was installed at a prime position on top of the building using a truck lift. The design takes the company's branding to a new level with an ultra-modern style.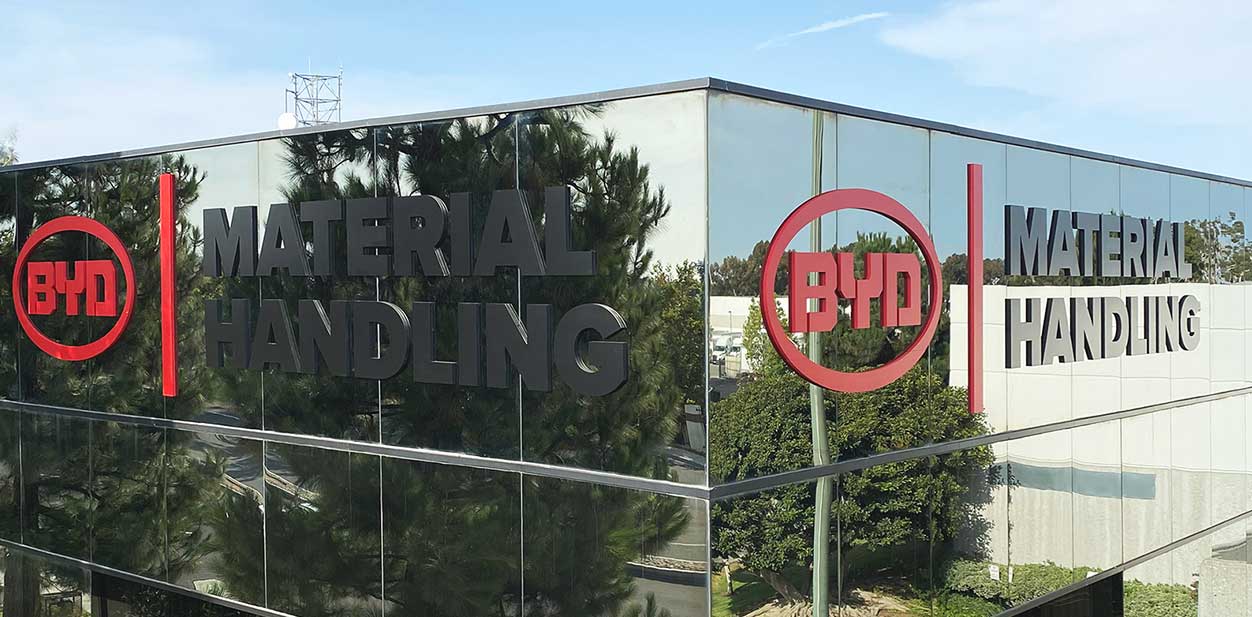 8. August: Branding Project for Viewpoint School 
Our next impressive branding project is for Viewpoint School on Mulholland Highway. We provided double-sided monument signs and free standing displays for their outdoor premises. The main display was installed at the front entrance and a secondary marker was erected for the west wing of the campus. We used a variety of materials from durable lexan and aluminum to dibond and wood.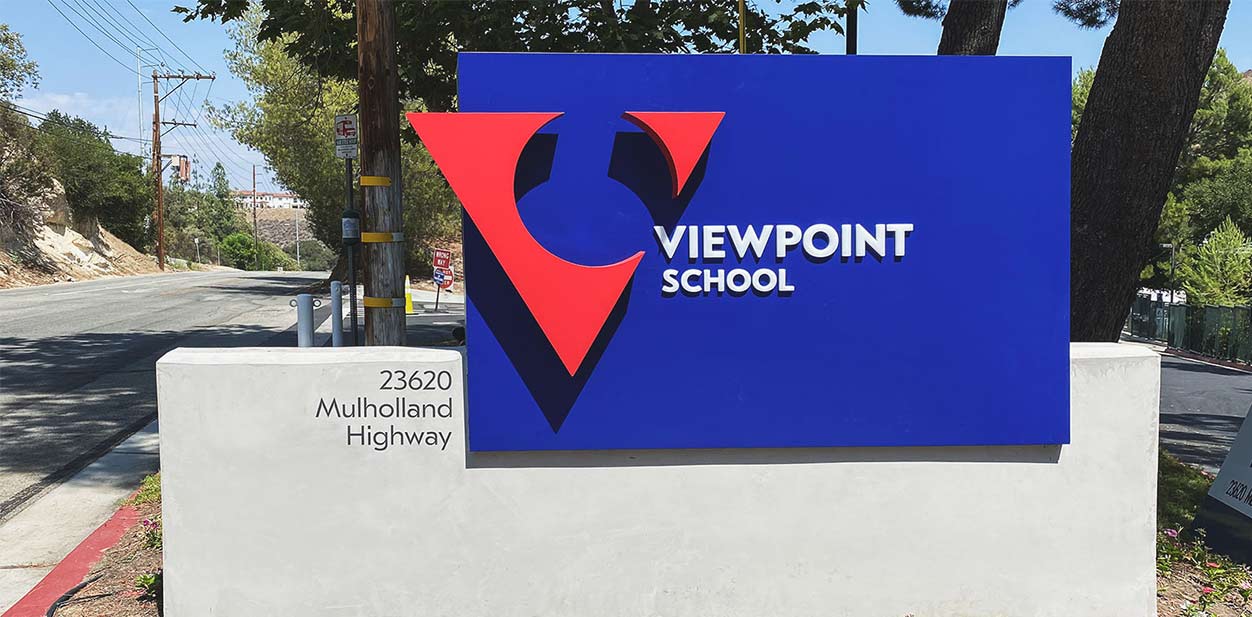 9. September: Branding Image for Coca-Cola
Coca Cola's exterior and interior designs are strategically harmonized using a range of unique features. One of the highlights is large format printing on opaque vinyl that decorates the face of the brick building. We included decorative and branding elements into one plan and created wonderful designs including a sculptural PVC truck, custom signs with illumination in the iconic shape of the coke bottle, brushed aluminum brand lettering in gold and much more.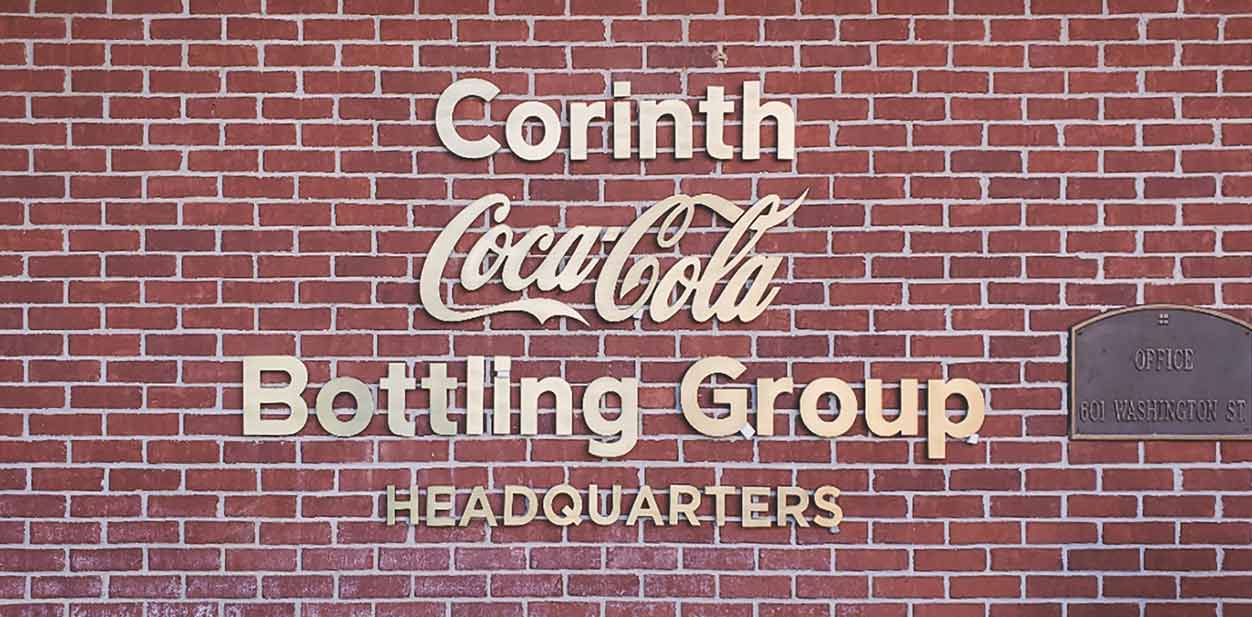 10. October: Project Branding Example for TuneIn 
The personalized interior branding for TuneIn is one of our favorite styles to date. The project pairs push-through logo designs with vinyl lettering and frosted window graphics. Our light up signs for business showcase the company's unique character along with engraved outlines of different items connected to the world of radio put into place by our professional installation team.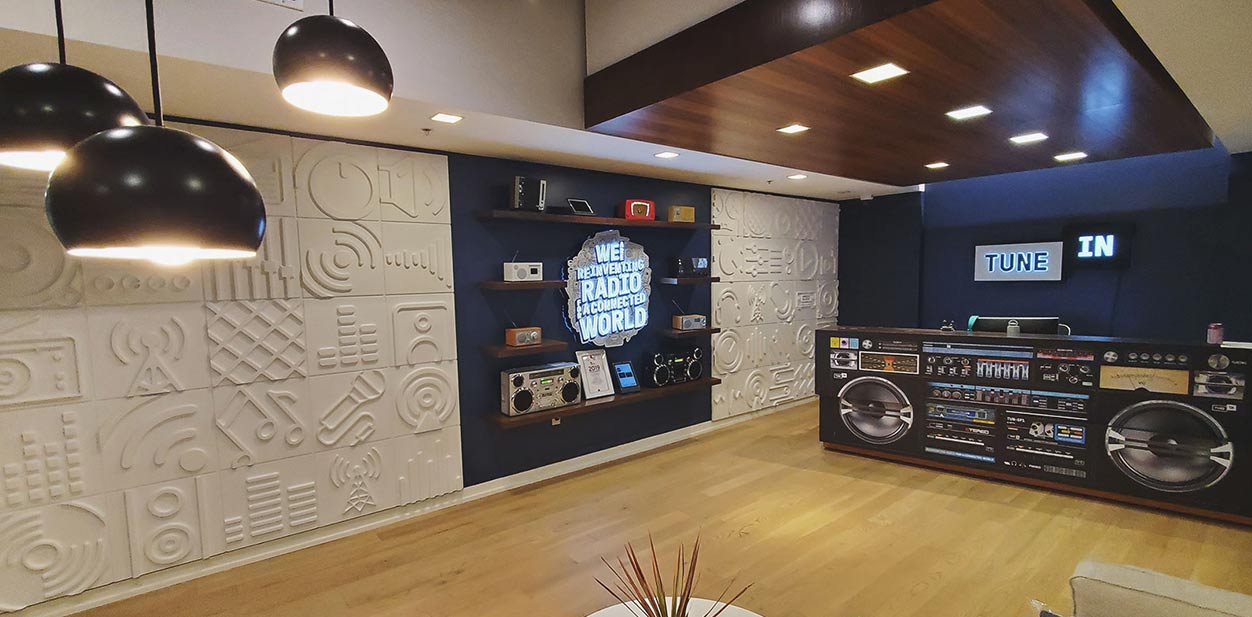 11. November: Signage Project Designs for El Clasificado 
We achieved a modern and distinguished branding project for El Clasificado. The plan includes a complete make-over with a variety of design elements. The interior of the company headquarters was embellished with acrylic letters, foam board solutions and opaque vinyl window decals. The exterior of the building was branded using colorful and creative dimensional designs to represent the lively style of the company.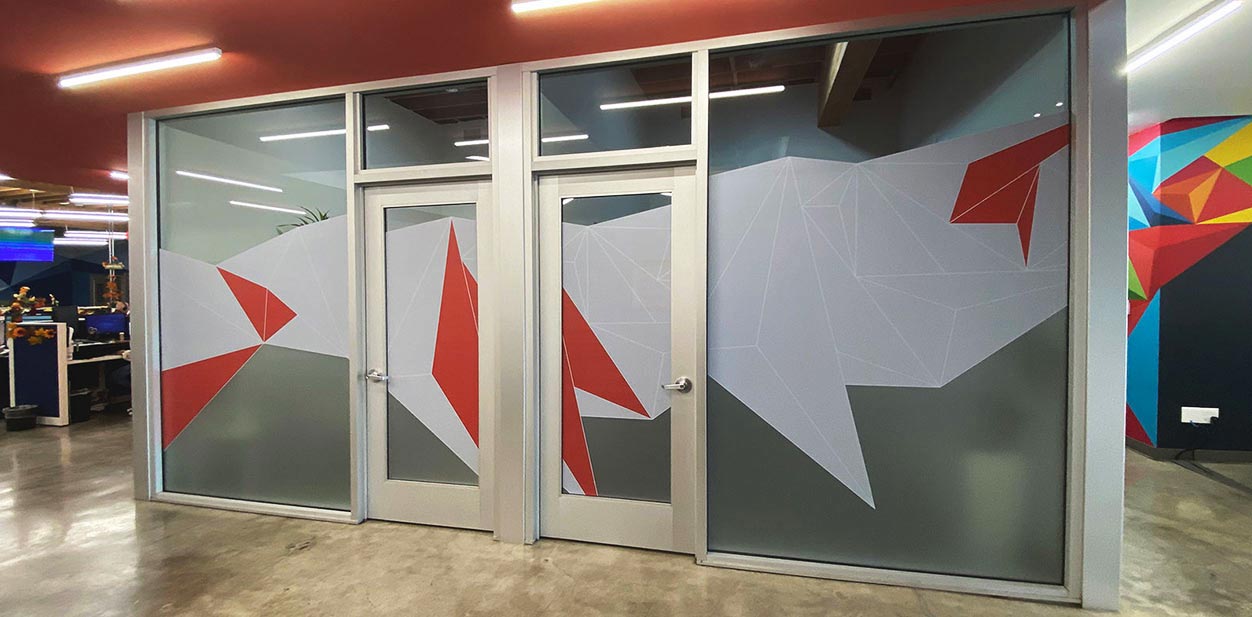 12. December: Branding Solutions for Modern Animal 
In December, we put in our best efforts to adorn the entire business site for Modern Animal veterinary clinics in Los Angeles. Bright light box signs and bold three dimensional mediums installed both indoors and outdoors help the brand achieve a hip and sophisticated look. We also used a variety of vinyl decals to decorate their windows in multiple locations. Our partnership with the brand is ongoing and we look forward to providing exclusive solutions for their seasonal campaigns.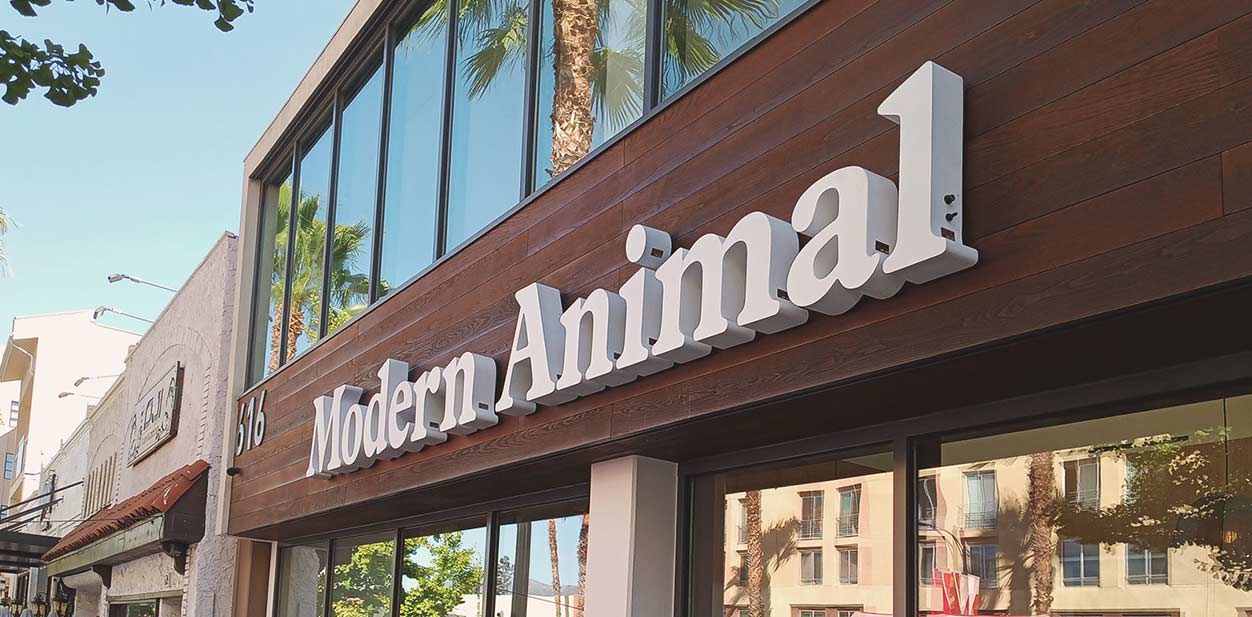 It was our pleasure and honor to craft these multifaceted projects for our esteemed clients in the year 2021. Check out the rest of the projects in our portfolio and get inspired to collaborate on your own state-of-the-art signage designs.