15 Outdoor Business Sign Ideas to Boost Your Brand
Communicating your message to customers is the core of corporate success. Outdoor advertising plays a vital role in this thanks to a live audience reach. Professional company signage ideas help you showcase your brand and promotions around the clock․
Making the right selection requires strategic planning and insight. To help you out, we've gathered 15 outdoor business sign ideas to give your brand image a professional make-over. Get ready for signage inspiration and business signs that boost corporate success.
Finally, if you're also interested in indoor branding solutions, take a look at these interior signs and lobby signs. They'll work even better when combined with commercial sign ideas for outdoor promotions!

These types of advertising displays make for the best outdoor business sign ideas. It's no wonder they're a popular outdoor advertising means for any kind of enterprise. They give you plenty of creative freedom to bring to life cool sign ideas. You can choose from endless shapes, fonts, colors and dimensions. You should aim to harmonize your interior and exterior while staying loyal to your image. That said, don't be afraid to personalize your ideas on commercial building signs.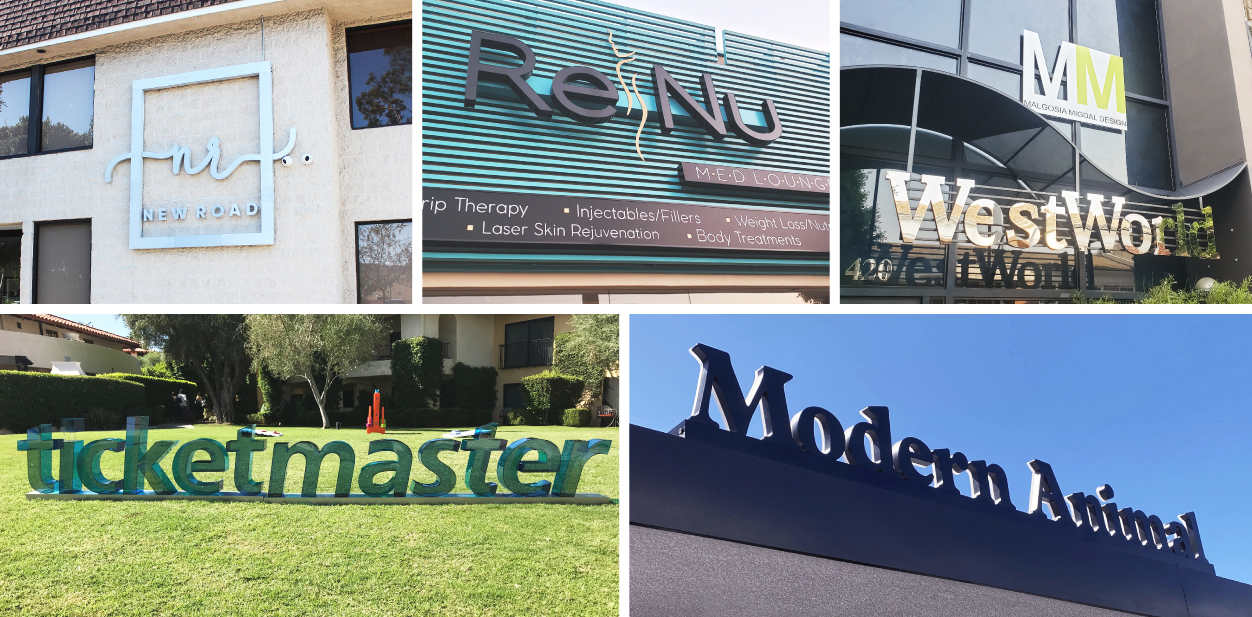 Add more visibility to your overall branding strategy and let your outdoor advertising work for you day and night! Illuminated commercial sign ideas will deliver your written message to a wider audience. These custom signs offer free-form styling options. Outdoor business sign ideas with a nighttime glow will double your branding efforts.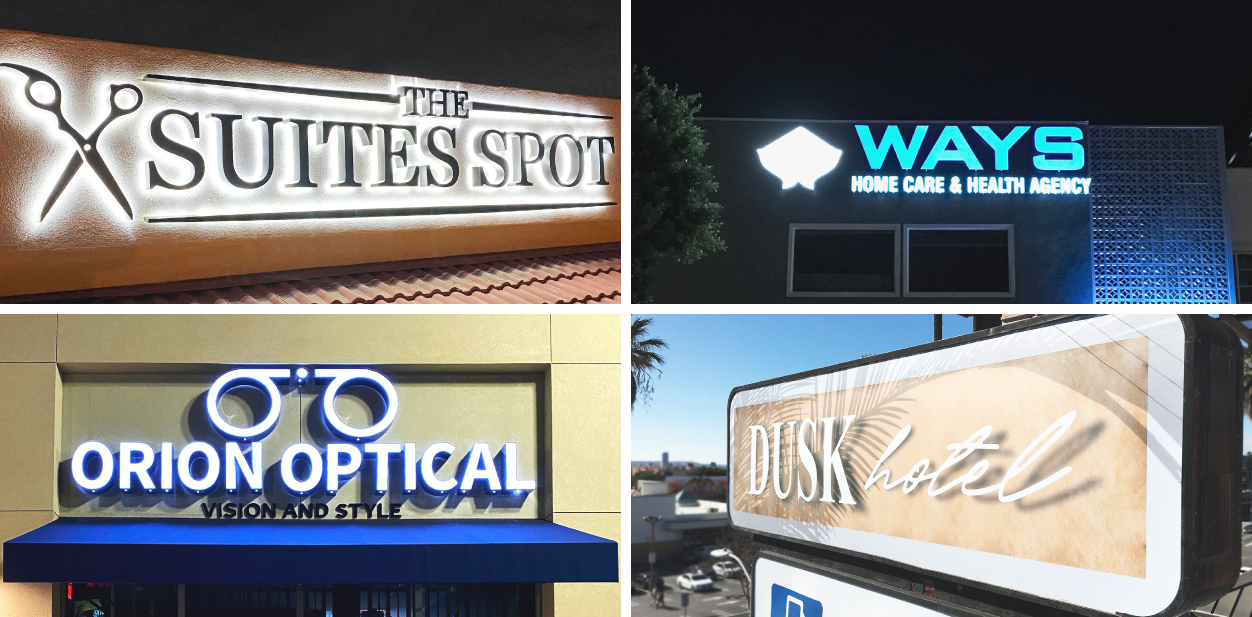 Read on for more outdoor business sign ideas with different illumination options. Choose the ones that suit your location best. Contact us, if you're not sure which one is right for your company. Our specialists will offer you the perfect exterior business sign ideas.
Looking for cool business sign ideas? Look no further! Light up your business with this illuminated outdoor branding feature. They are directly mounted to the wall or a backing panel. This medium is one of the most widely used commercial building signage ideas. They give depth with a 3D look accentuated by perfect lighting. You can accompany them with other commercial sign ideas with or without illumination.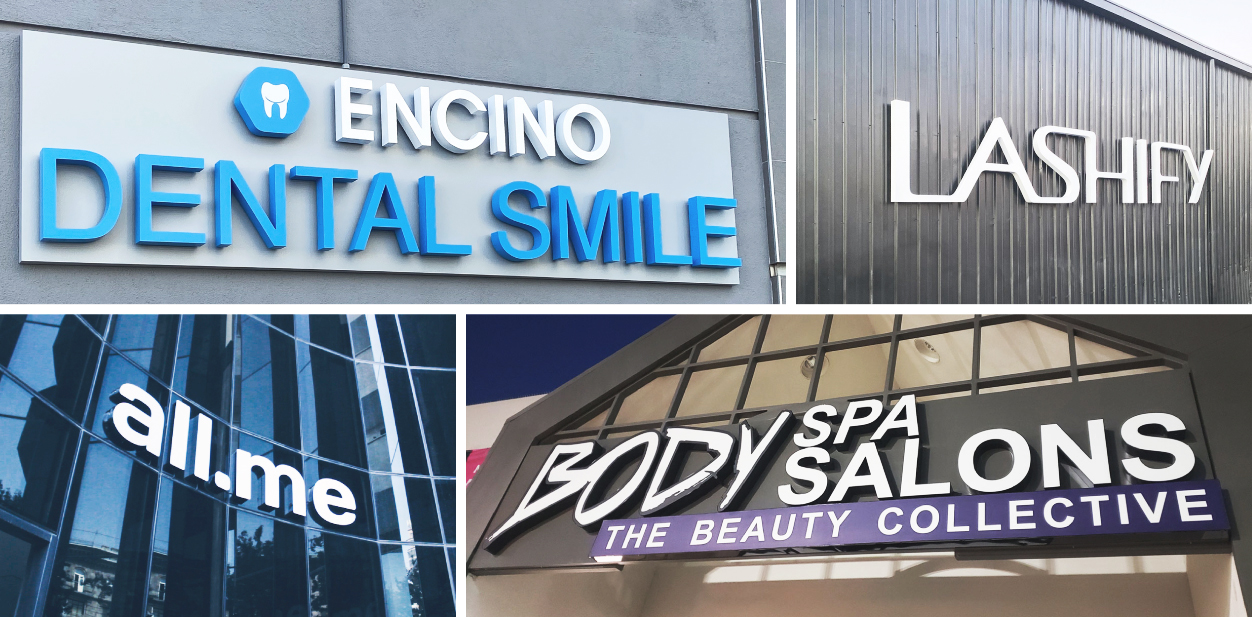 Another outstanding one from many exterior business sign ideas with 24/7 visibility. Raise brand awareness and attract new customers with commercial sign ideas. Lighted displays will become an inseparable part of any brand's promotional strategy. They provide a brilliant platform for your logo or company name. With its stand-out box shape or other enclosed configuration, this signage will capture the attention of passersby.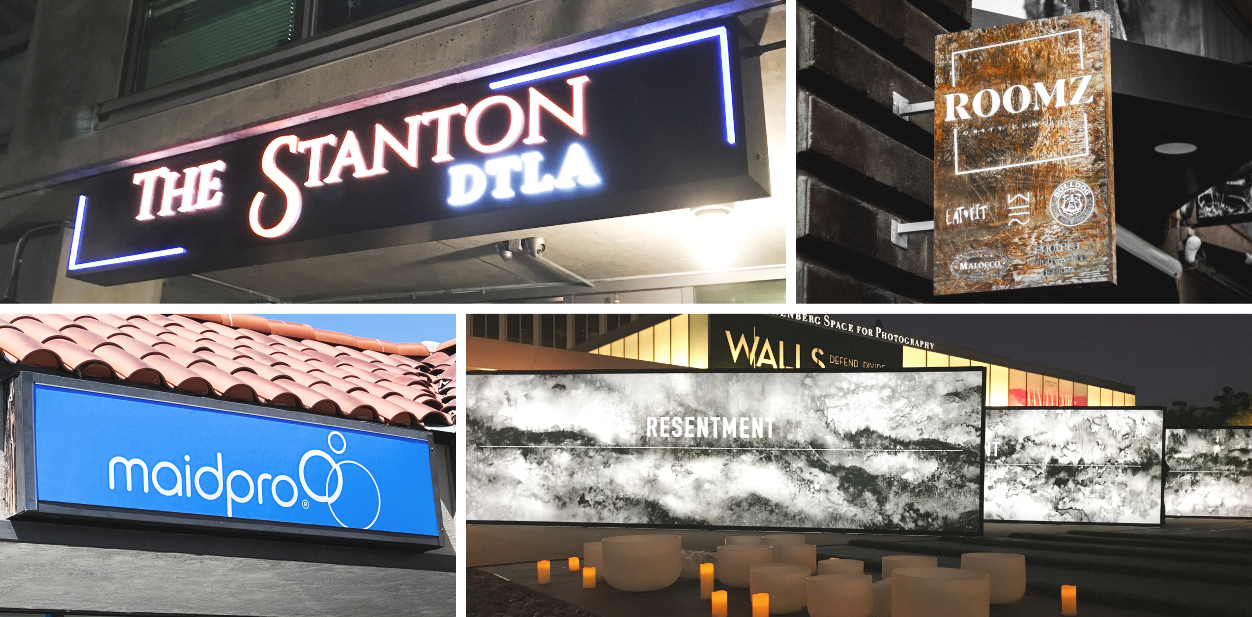 Commercial sign ideas are endless. They can make or break your overall marketing strategy. Be careful when choosing the one to represent your image. Read insightful business signage tips in our article, How to Make a Business Sign.
This type of display is meant to provide even greater visibility on highways and streets functioning as high rise signs. With its impressive size, this sign will be noticed by passersby even as they travel at high speeds. You're welcome to explore outdoor business sign ideas with this medium that have illumination, too. The additional feature will depend on available street lighting and other specific requirements. Find business sign ideas that stand out and breathe new life into your marketing strategy.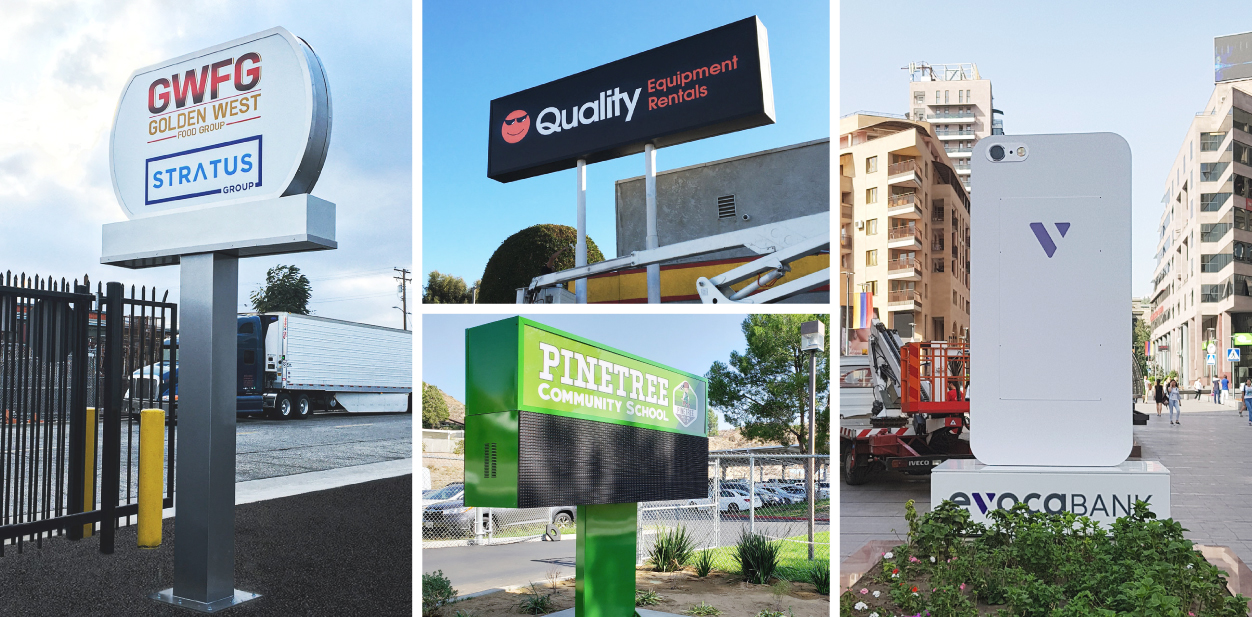 Americans love creative signage ideas! In fact, one in four Americans has posted an image of a billboard ad on Instagram. Outdoor advertising boosts your online presence, too!
This product is a classic solution to branding your enterprise with style. People will have no choice but to notice these timeless company signage ideas. They create a welcoming atmosphere around your venue and capture attention. Here, you're free to select between hard and soft materials, various construction options and elegant designs. This is one of the commercial building signage ideas that will help give your business an air of luxury.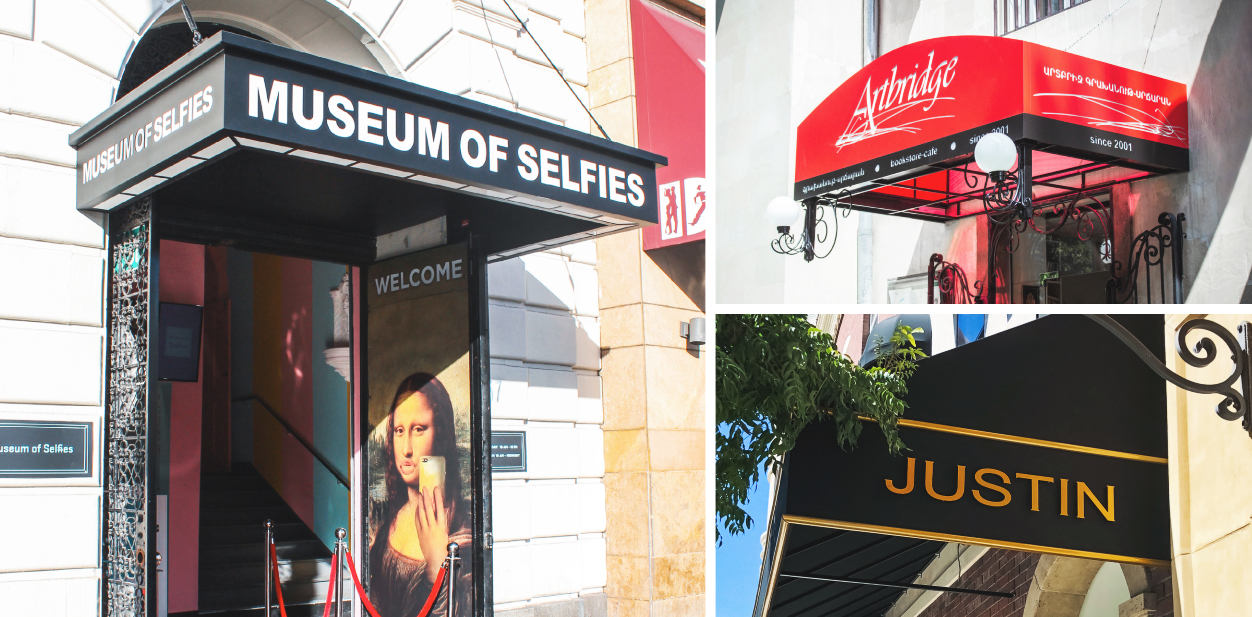 Already found new business sign ideas that suit your taste but still need consultation on details? Fill in our get a quote form and we'll get back to you right away! 
These are one of the most impressive exterior business sign ideas. The monumental displays will help you achieve prominence among any crowd or expansive space. Widely used for educational centers, this is also one of the most unique commercial signage ideas. They come in a variety of customizable materials, styles and sizes. Choose the one that matches the values and image of your company best.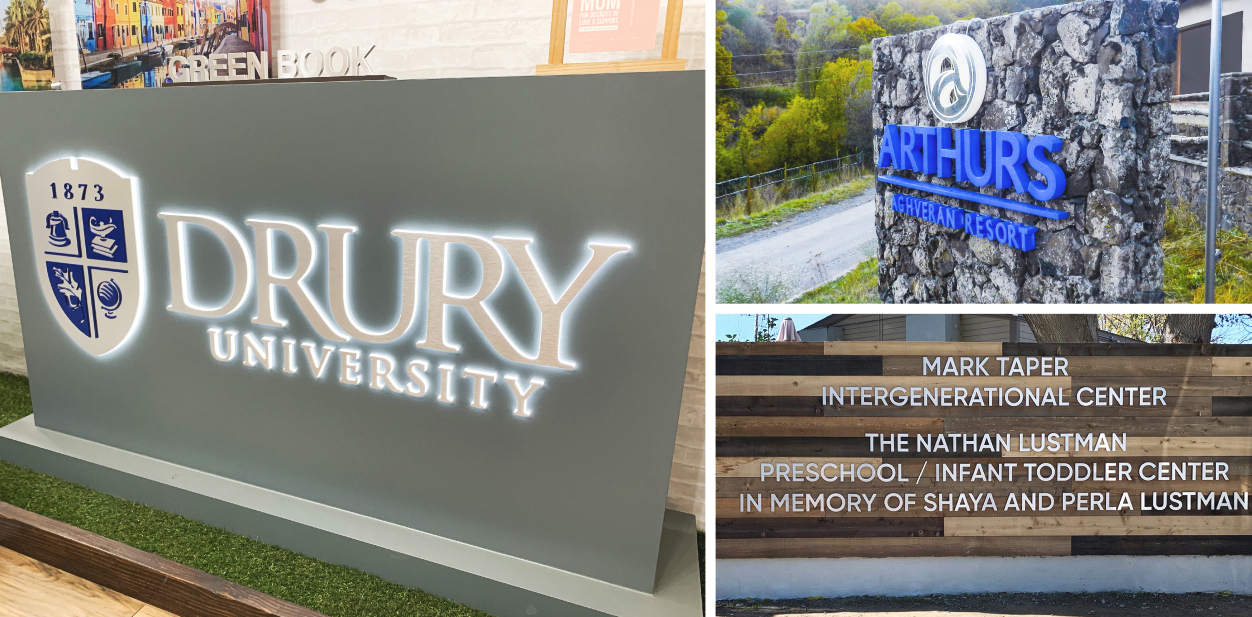 No list of outdoor business sign ideas would be complete if we overlooked window graphics. This medium is perfect for showcasing longer messages, temporary specials and vibrant graphics. The branding tool solves multiple issues at once. We offer different levels of transparency for this cool ideas on company and office signs. It can block the view from the outside, allow light transmission or give you a blurred look with a frosted finish.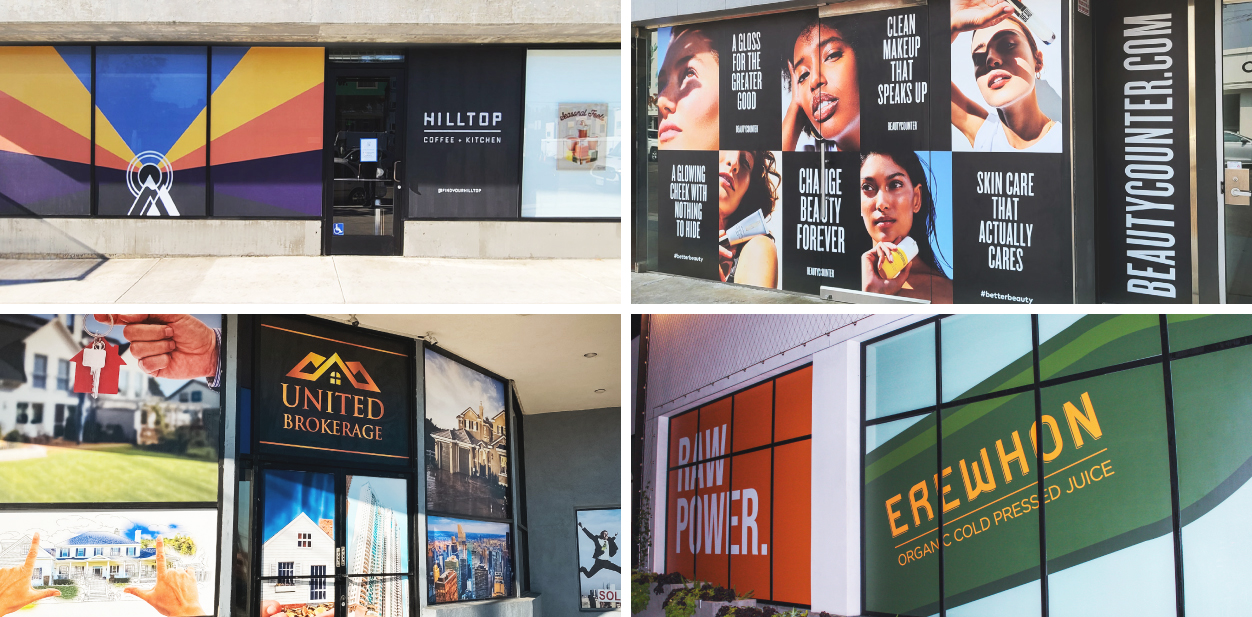 Do you need useful tips for your commercial sign ideas? Here is a comprehensive list of signage design ideas to boost your success.
Yet another cool exterior signage idea for windows and other smooth surfaces. It will allow you to showcase any written message with style. Here you're free to choose any font and size as long as it's visually appealing and easy to read. While used for a range of purposes, there are a few outdoor business sign ideas with these letters and numbers that can be seen all over town. They showcase mottos, quotes, operating hours, addresses, contact information, brand names, sales offers, seasonal promotions and so on.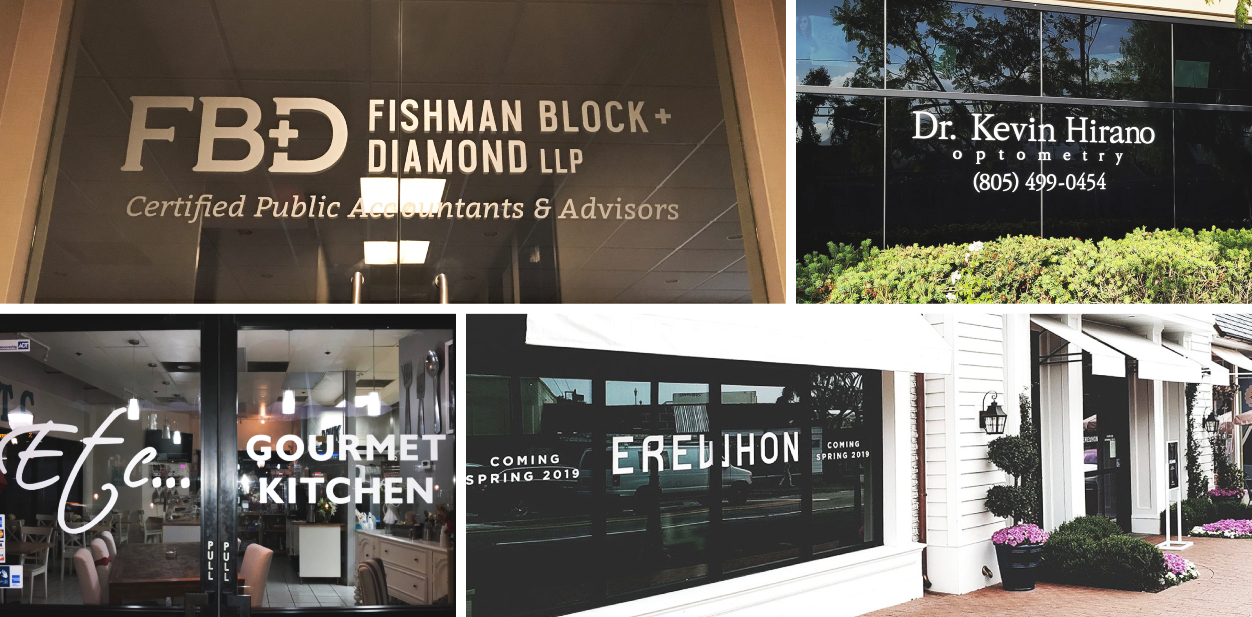 There are quite a few commercial sign ideas available with this variant. They're perfect for temporary use but you may use them for the long term as well. It's possible to print any graphic you can imagine on different banner materials with large format printing. Use them as special event signs, stadium signage, sale displays and however else you need them. Give your creative signage ideas optimal exposure with double sided printing. Different mounting options are available to give them maximum visibility.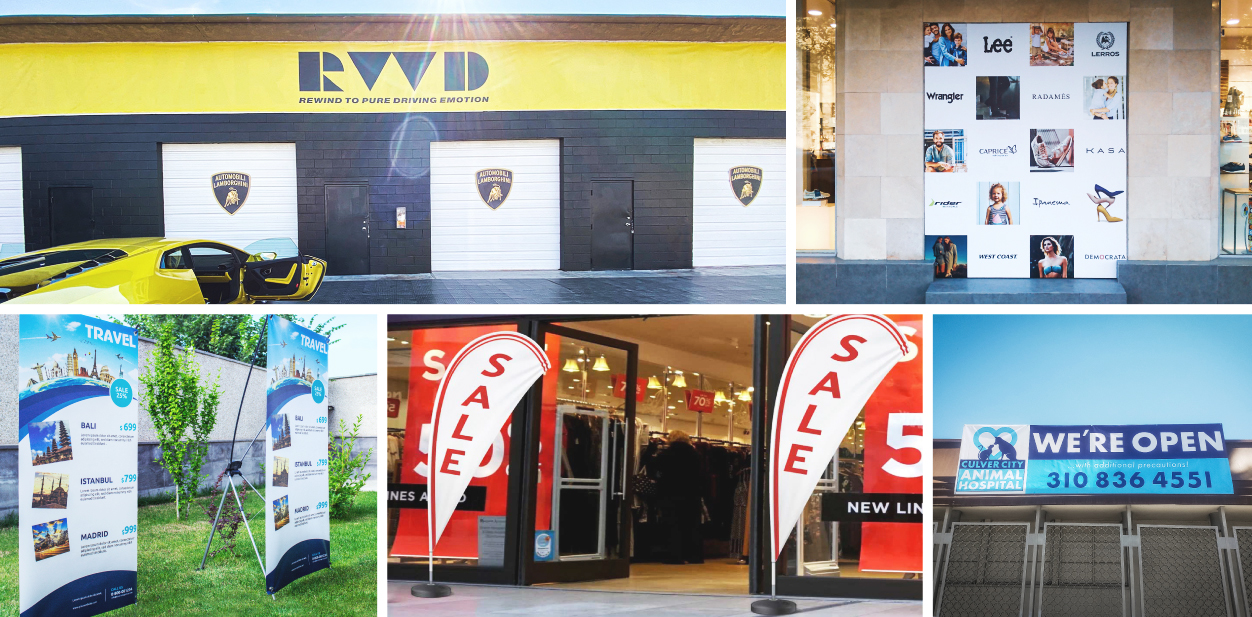 Need commercial building signage ideas? We'll collaborate with you to develop your own idea of unique business signs that will truly reflect your brand. This vintage-looking branding solution is illuminated with bulbs that give them a timeless appearance. Your company logo, brand name or any other short message can turn into new business sign ideas with this exquisite style.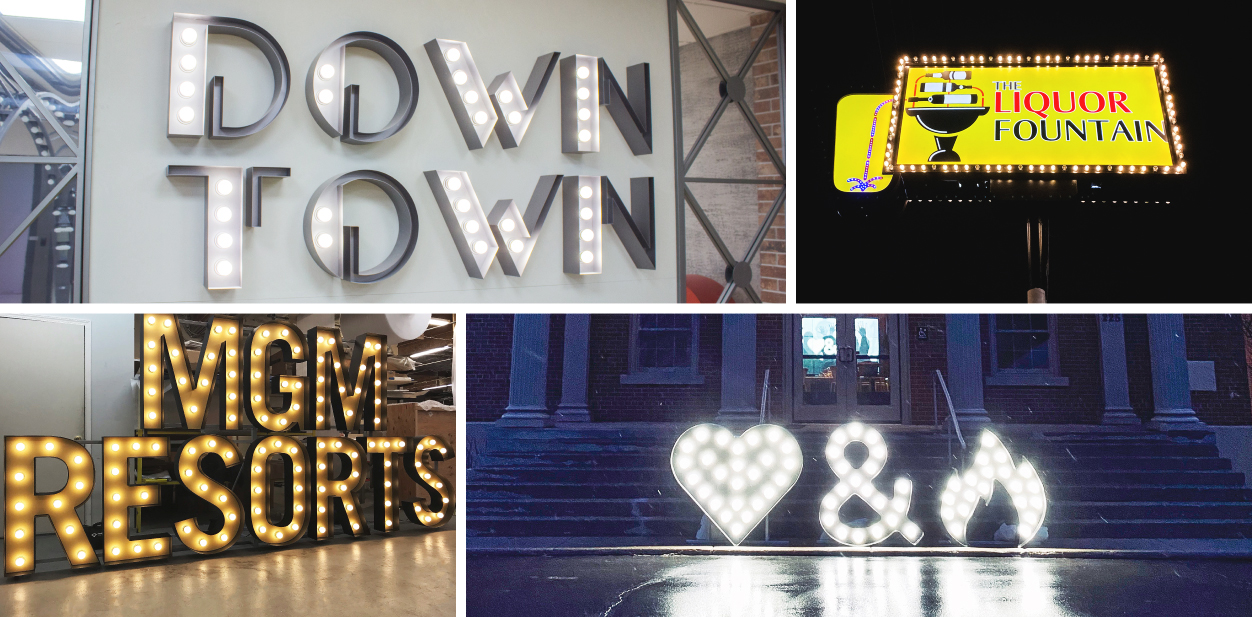 Make sure to take a look at these 9 cool and creative sign designs to get inspiration for indoor and outdoor business sign ideas.
Here is another of multiple exterior business sign ideas with illumination. It has a backer made of metal and acrylic letters that jut out of it to provide light transmission. With this board type, you can showcase your logo signs, brand name or any other cool building signage ideas you've come up with. In the meantime, the LED illuminated medium will provide 24/7 energy-efficient visibility for your ideas of unique outdoor signs.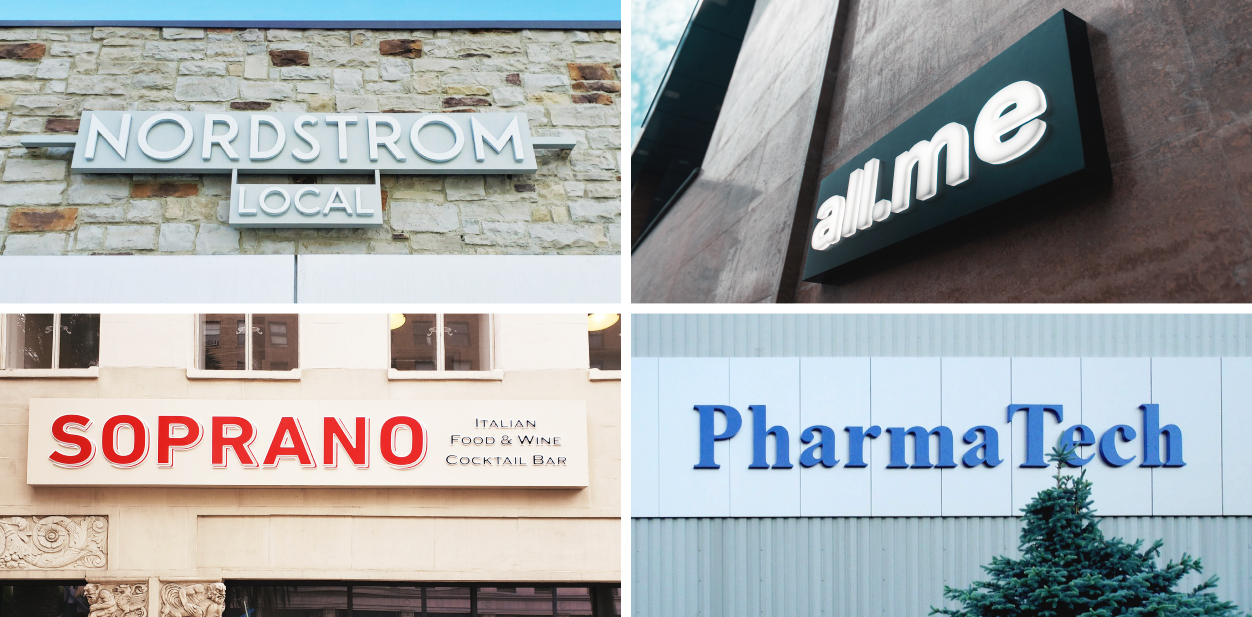 These graphics can bring your most creative building sign ideas to life. They're weather resistant and can help you showcase custom graphics indoors or outdoors. Just apply them to smooth and clean wall surfaces. Use unusual business sign ideas like this to give your outdoor walls a quality graffiti look. The graphics can also promote your enterprise or provide vital information to your customers.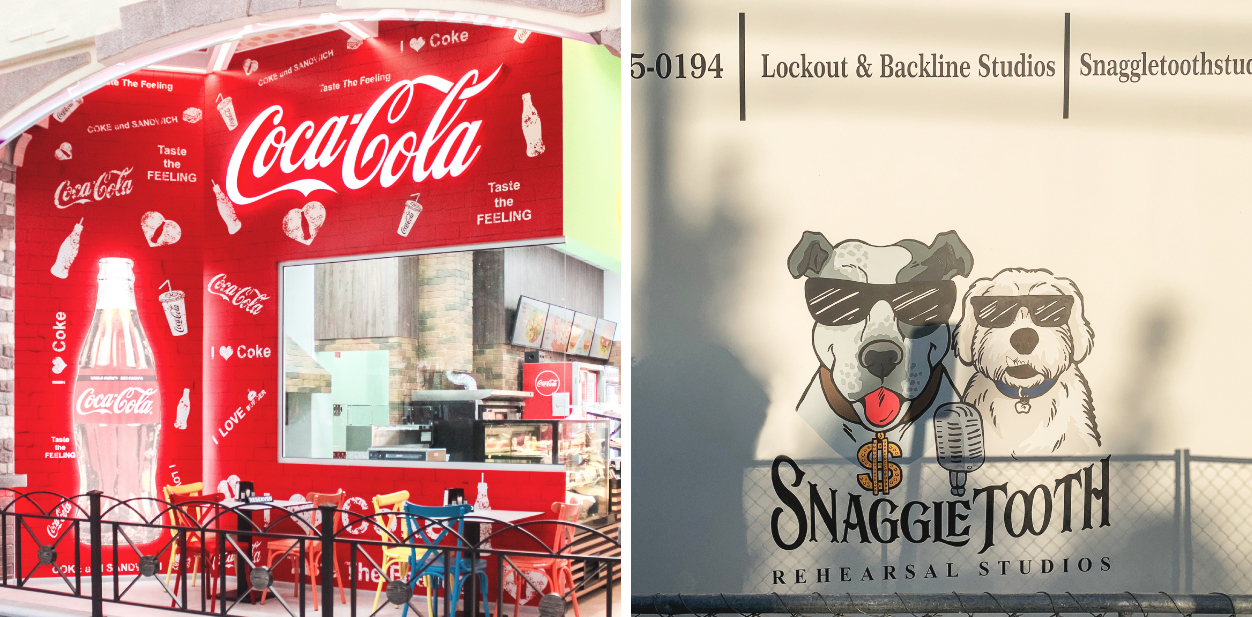 This option has wide usability with various company signage ideas. It can provide needed information and direct foot traffic to your location. It's an affordable solution in case you need several cool business sign ideas in multiple locations in order to amplify your message.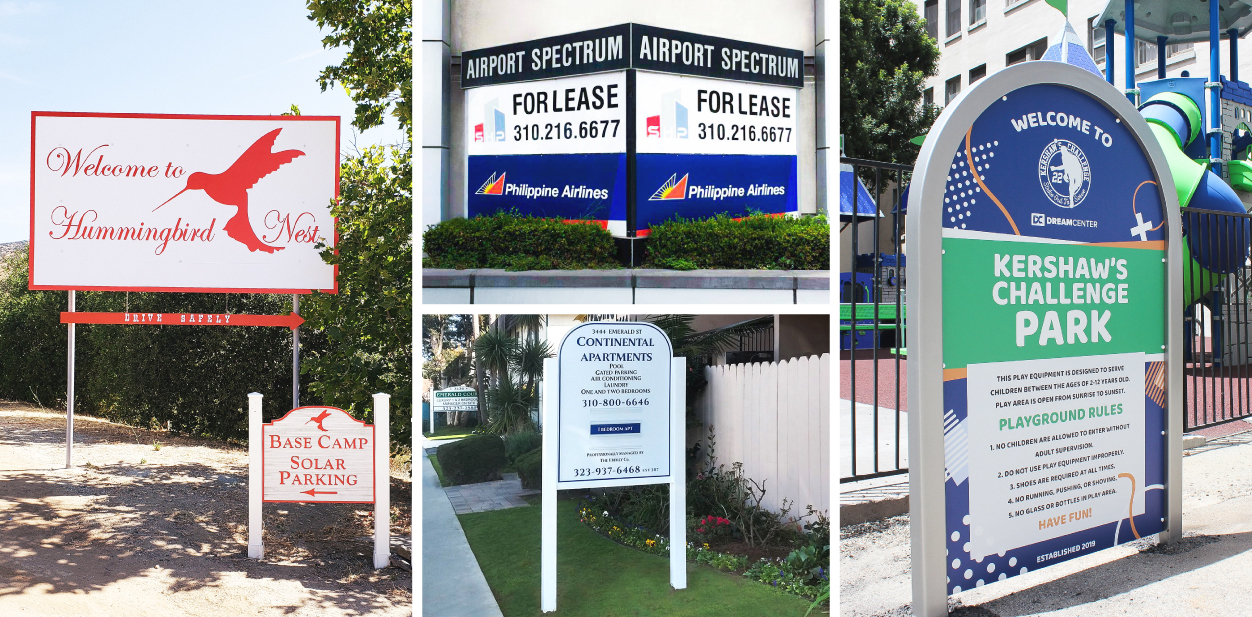 Outdoor advertising works well for promoting your product in specific geographic areas. Why not use these commercial sign ideas for your campaigns and boost your business now?
Need other outdoor business sign ideas? Here is another great choice for small to big companies alike. The main advantage of these boards is that they are portable, lightweight and double sided. They can also hold longer texts if needed. They're used for a wide range of commercial sign ideas like showcasing menus, discounts, special offers and directions.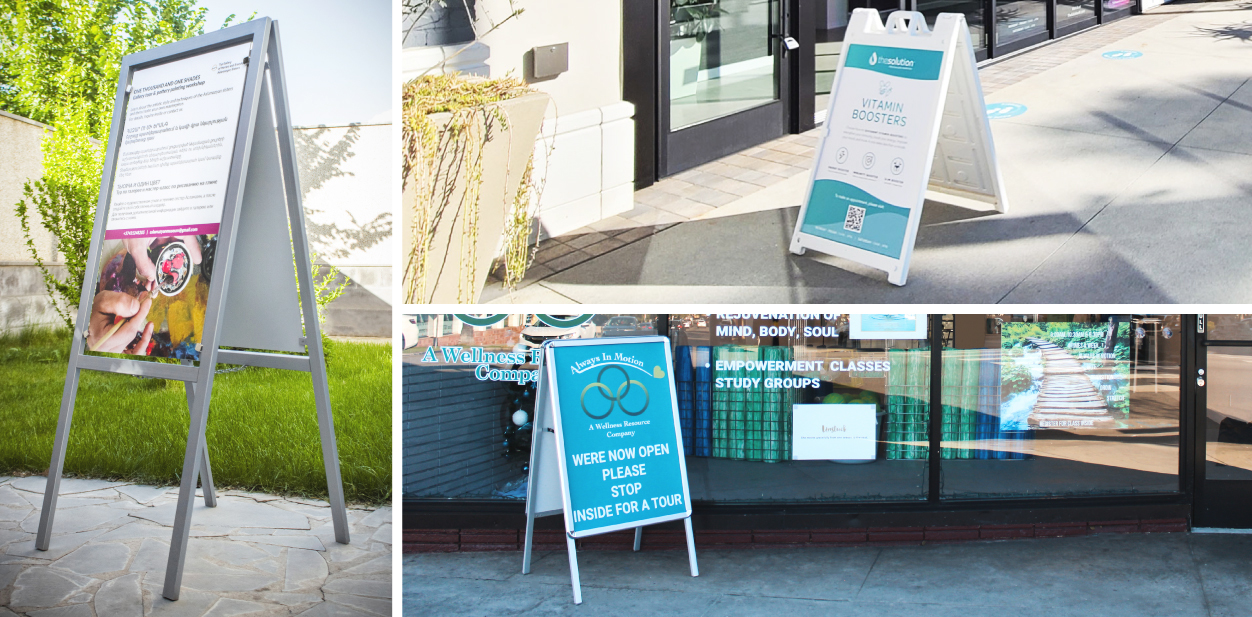 Outdoor Business Sign Combination Ideas
With so many outdoor signage ideas, it's not always easy to figure out which one will suit your business best. Thankfully, you don't have to choose only one of them. Combine a few different types storefront signs with or without illumination to brand your storefront. It'll multiply the success of your outdoor branding efforts.  
Here are a few examples of how we've mixed different mediums for our customers in the past. Get inspired for your own outdoor signage ideas!
Example 1.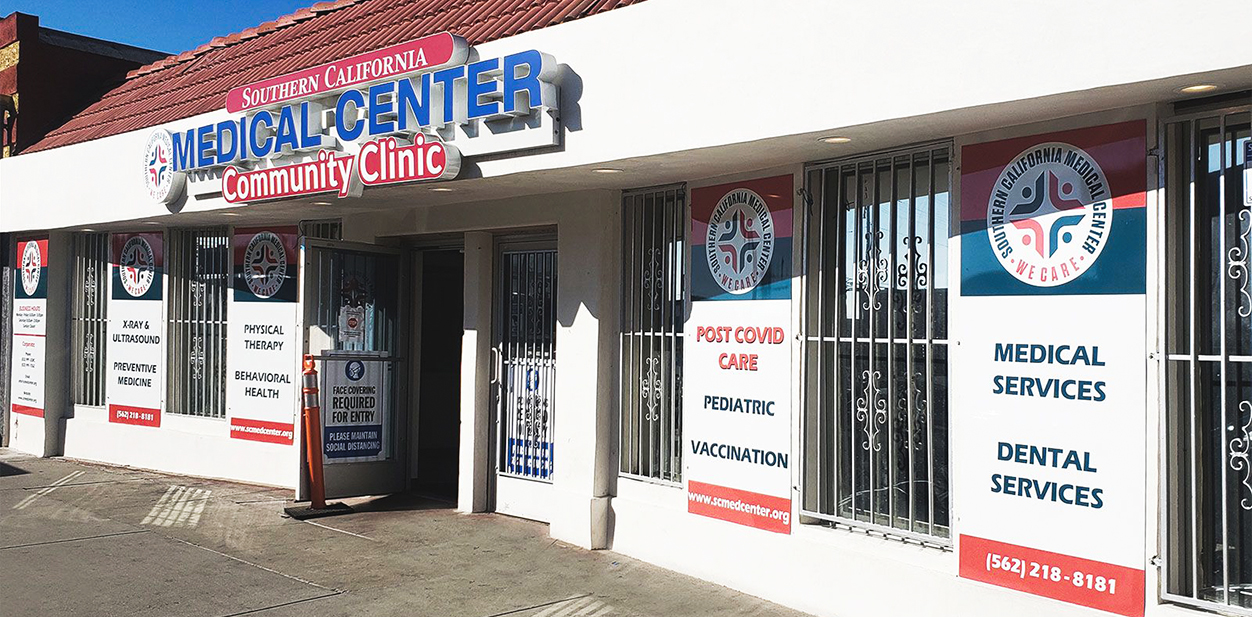 Example 2.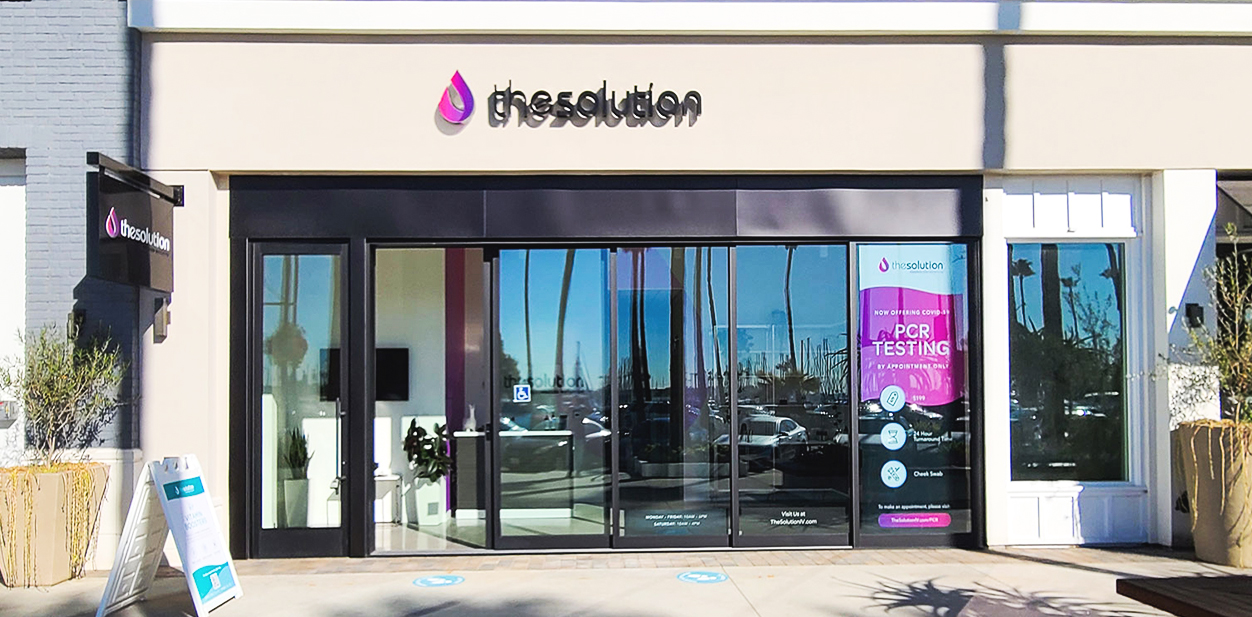 Example 3.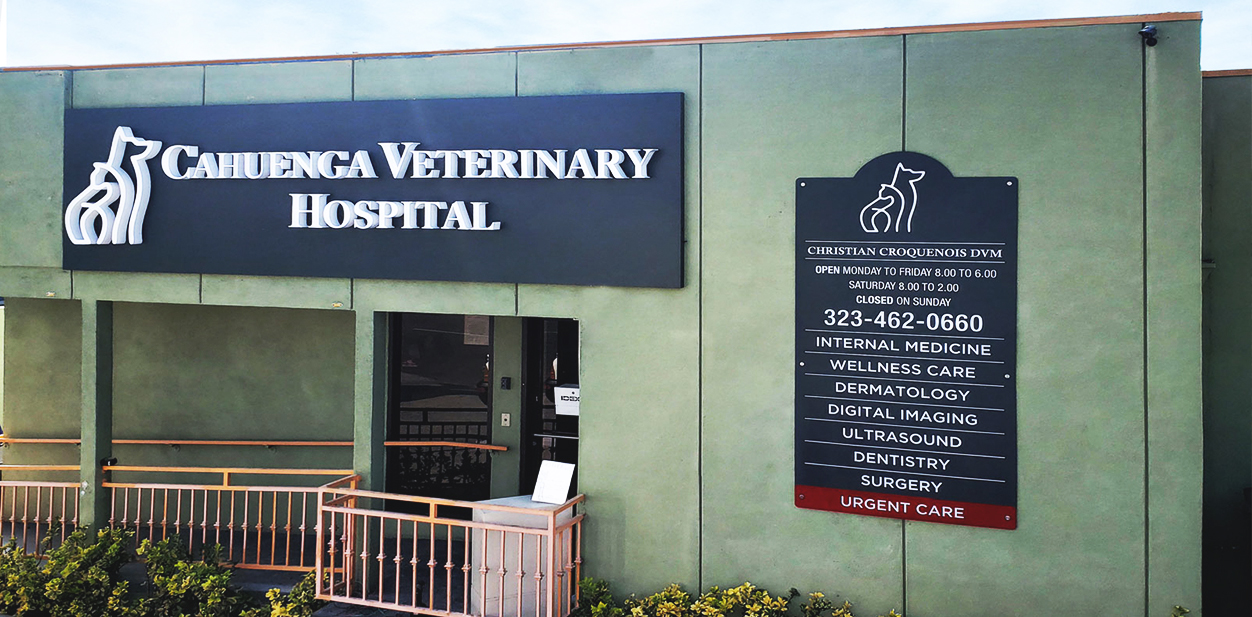 Example 4.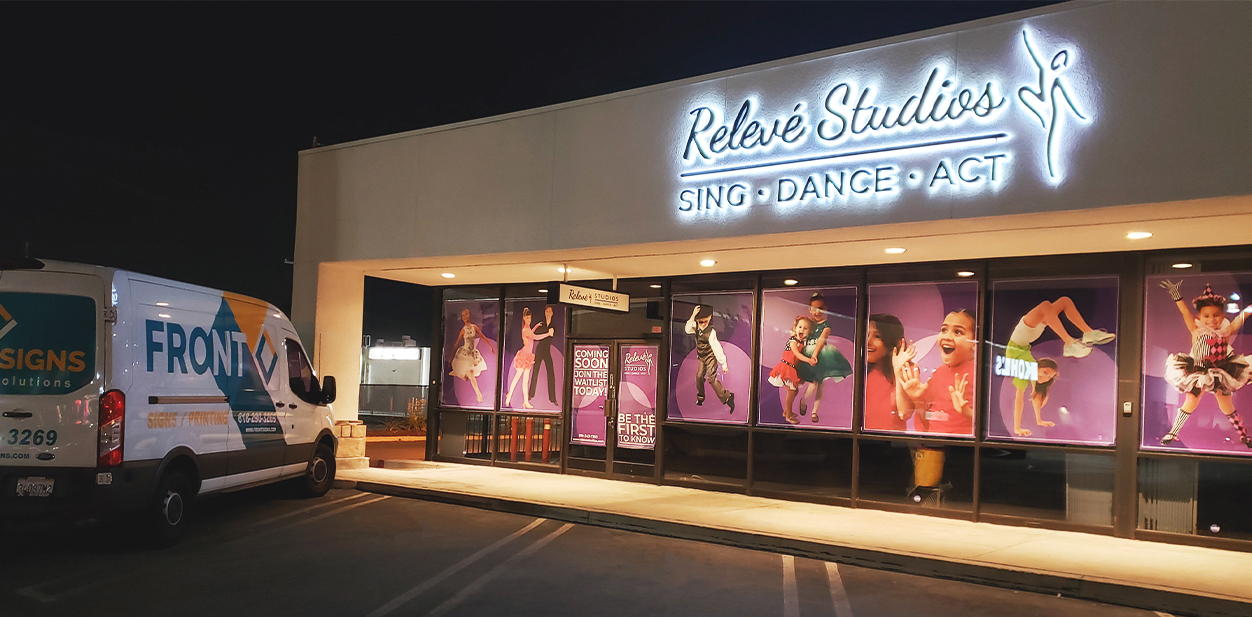 Example 5.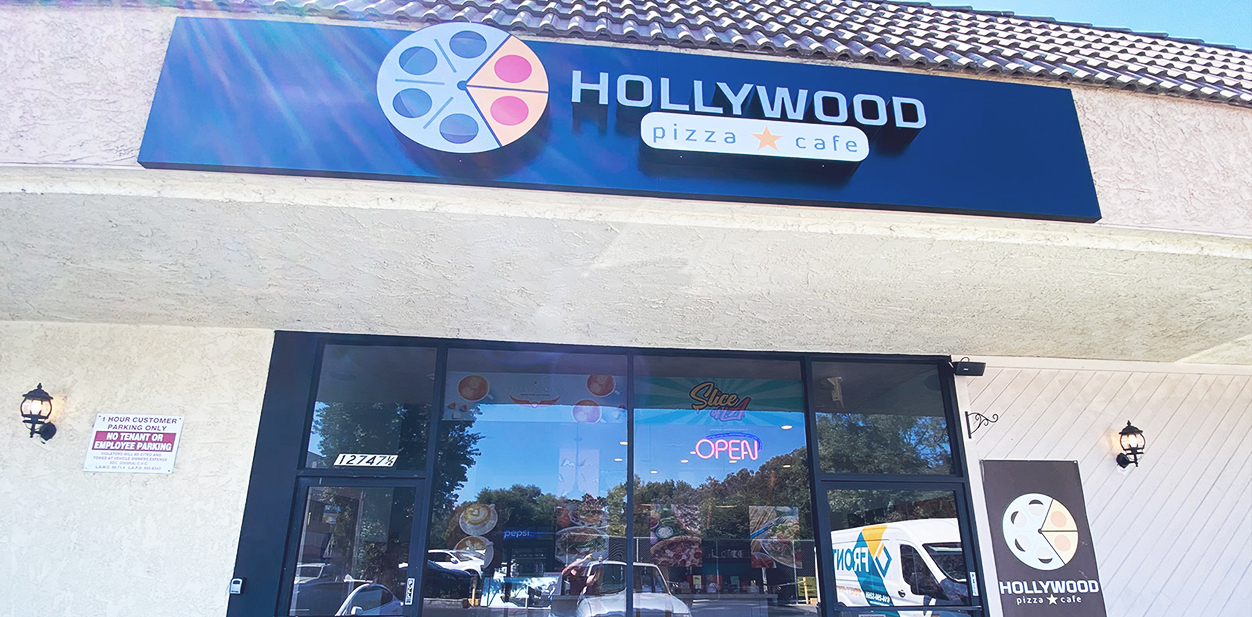 Now that we've introduced different company signage ideas, it's time to make your selection! Contact us to turn your most creative commercial sign ideas into reality. Using the highest-quality materials and best practices in the industry, we'll assure top-of-the-line branding solutions for your business.