Inspiring Spa and Salon Design Ideas for Top Notch Branding
The better customer experience you provide, the more people you attract. This is true for all businesses. When it comes to beauty salons, interior and exterior design greatly affect the client's behavior.
These salon design ideas for different areas and styles are your step-by-step guide on creating an atmosphere that will attract and retain clients. You'll find business signs for indoor and outdoor use, design style advice and more. Keep reading till the last section for beauty salon branding ideas as well.
Spa and Salon Design Ideas for Different Areas
Now, which parts of the salon should you concentrate on when it comes to design? We say all of them. Channel letters in a creative font above your front door may be a good start, but you can't rely solely on one design item. Take a more project-based approach to meet the high standards of the self-care industry.
Salon Interior Design Ideas
Interior design has an immense effect on customer satisfaction. Whether that effect is positive or negative depends on the actual design. You should make all your decisions with your customers in mind.
Design and decorate every part of your salon, from the lobby to the bathroom, with these beauty salon interior design ideas. Our interior signs are sure to bring your salon to a whole new level.
Lobby Design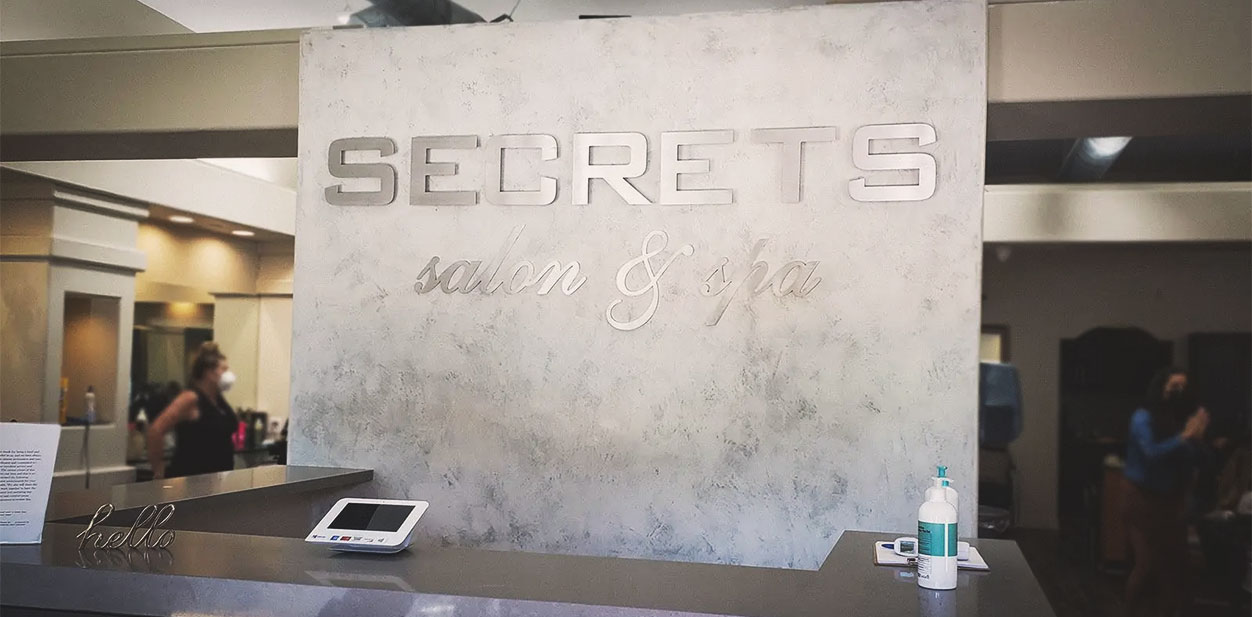 You have one shot to make a good first impression, so don't blow it. The lobby is where the customer's journey begins in your venue. Make sure it's comfortable and professional.
The must-have components of a good lobby design are logo signs, brand names, a directory of the service rooms along with wayfinding displays and decor elements.
More on design. Nowadays people tend to respect natural and environmental standards, especially in the beauty industry. Make sure your design reflects this trend. Use natural materials and color schemes for your lobby signs to set up a contemporary salon design.
Need lobby design for your salon with custom sign solutions? Get a free quote now! Wasted time means wasted money in business.
Main Procedure Area Design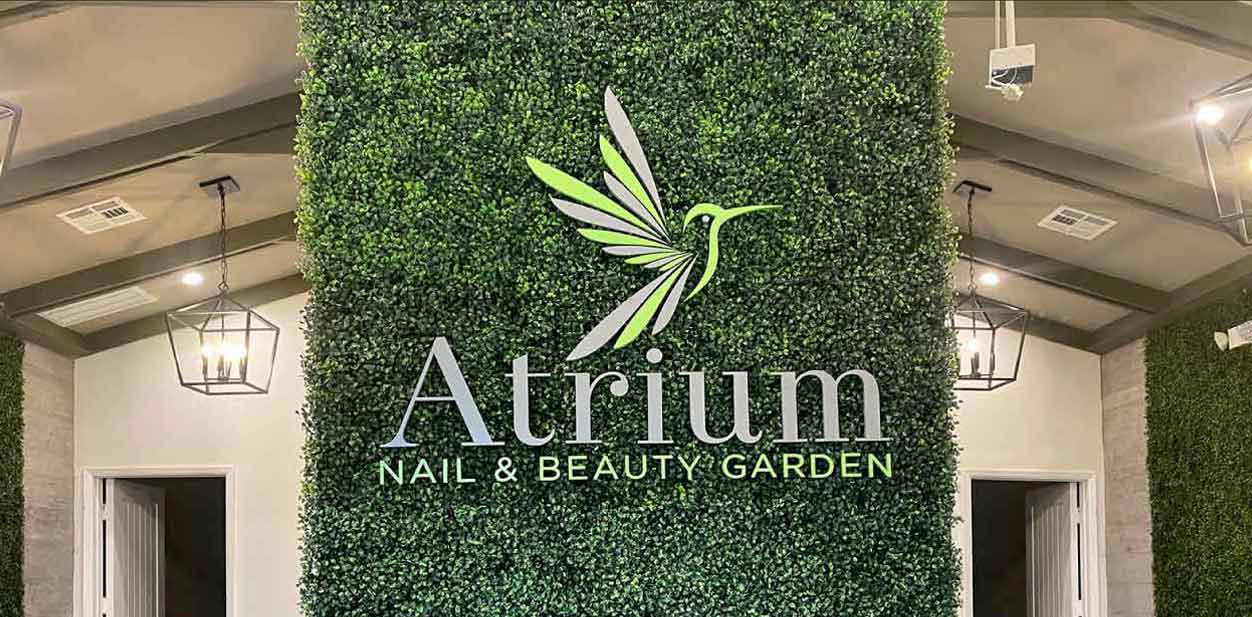 No matter if you're looking for spa, or nail or hair salon design ideas, you need to know what kind of ambience your customers prefer. Do they like simplicity or luxury? Make sure the main procedure area fully meets their expectations.
Use 3D signs and structures for your beauty center design ideas to create dimensions in the room. They'll make the area look larger and give it a wider feel. Given that people spend hours in salons, make sure you don't stress them with heavy decor. Use large format printing for displays to add graphics to your design.
Spa Area Design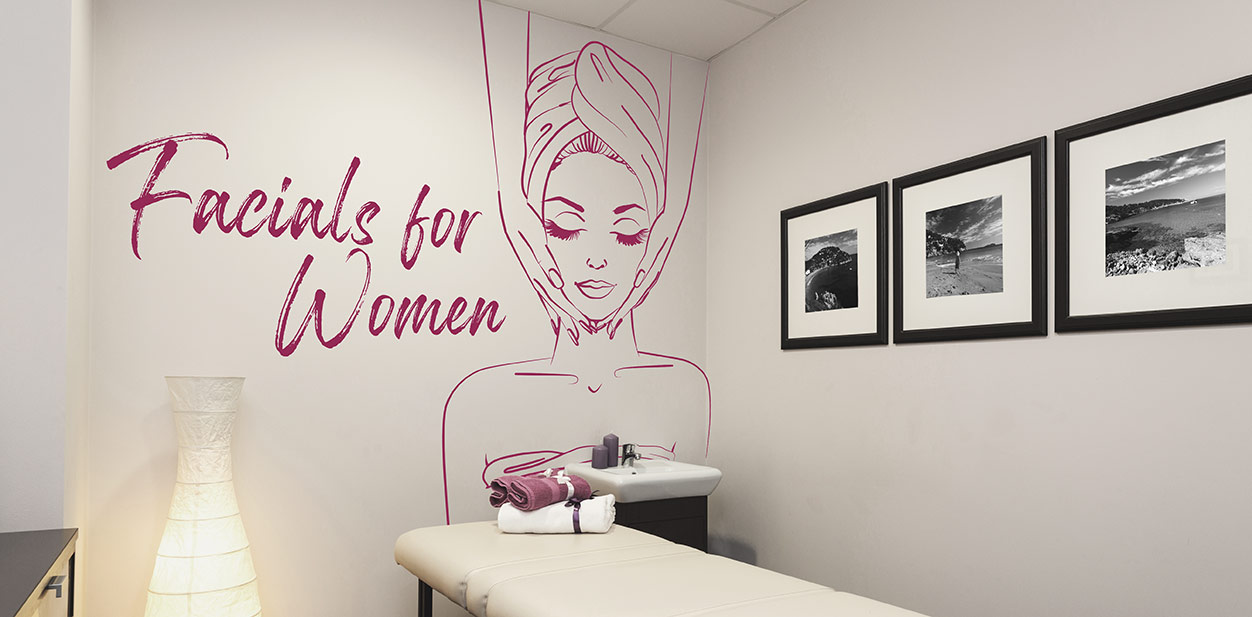 Do you prefer contemporary or luxury spa design? Regardless of the style, a spa area should ooze relaxation. Printed graphics will set the mood you need. Choose high-quality custom decals that provide deep print color and high quality. They can be applied to any smooth surface like walls, floors, doors, etc.
Lighting can be a part of creative spa designs. Choose warm lighting for mild illumination. Distribute the bulbs evenly to have enough light in the room.
Bathroom Design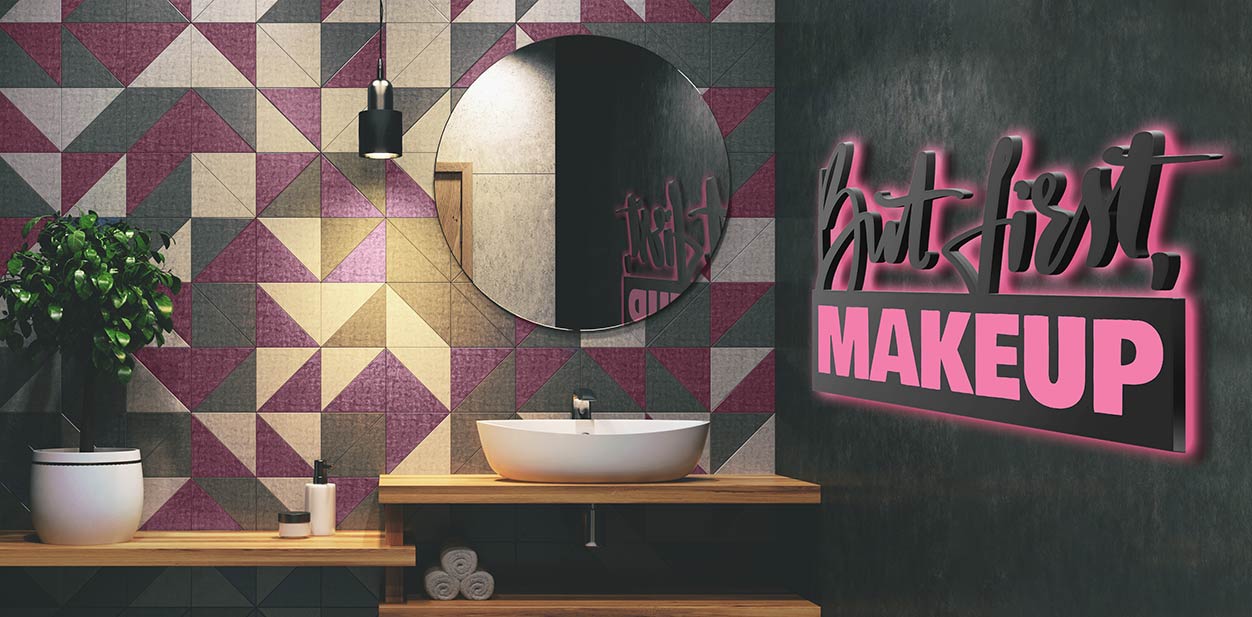 Bathroom design, which is often overlooked, should be well-thought-out. It'll show your customers how much you care about them. 
Let your bathroom design pop with unexpected solutions like light up signs. They can be made in any shape, color, or graphics; basically anything you can think of. Add natural decorations and plants. They go well with most styles like luxurious, vintage or modern beauty salon interior design.
Explore different types of salon signs and choose the ones that suit you best.
Salon Exterior Design Ideas
With the above salon interior design ideas, you'll influence how customers feel and behave in your salon. But what about getting them into the salon in the first place? These salon exterior design ideas and outdoor signs will enhance your building's appearance. Read the last section of the article for salon branding design tips as well.
Facade Design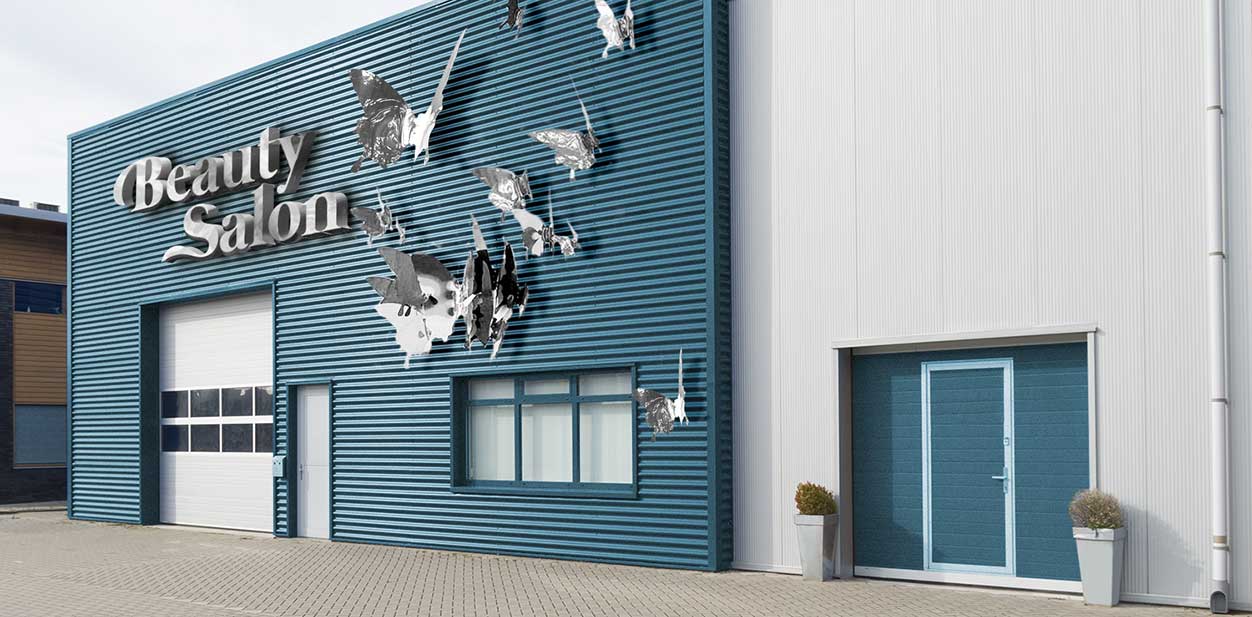 Making a building yours is not an easy task. And we don't mean owning it. People should know what's awaiting them inside from one glance. Changing the facade to match your corporate colors or style may be too expensive for your business. Use building signs which come in a huge variety of signage mediums instead. Illuminated or not, dimensional or printed, it all depends on your needs.
The ideal design is using multiple custom signs and decors that work together and catch the eye. You don't always have to stick to the building area only, use off-site branding tools like pylon signs as well. Illuminated solutions provide 24/7 visibility, while printed signs display appealing images.
Get a makeover for your salon building with our signs. Get a free quote and consultation from our experts!
Building Top Design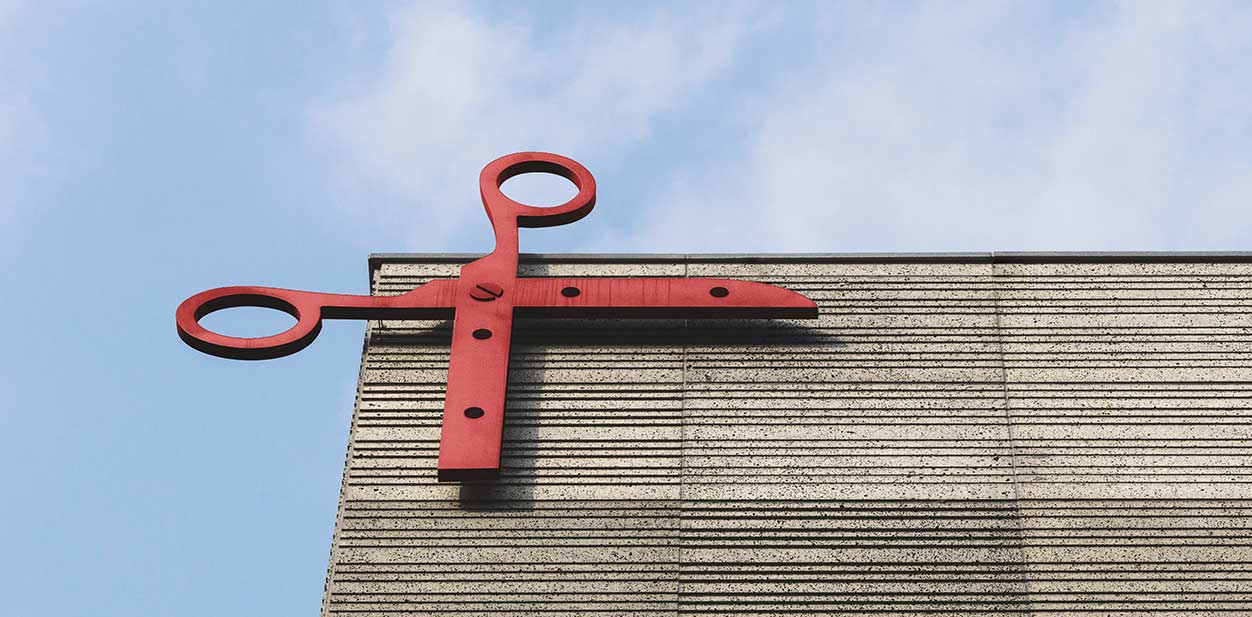 To complement the building makeover, use high rise signs for better visibility. When choosing a design for them, make sure everyone will understand there is a salon in the building when they see the signs from afar. A good example of how to design a hair salon building would be dimensional figures of scissors, combs or anything else that is typical to your business. You got the idea, right?
Window Design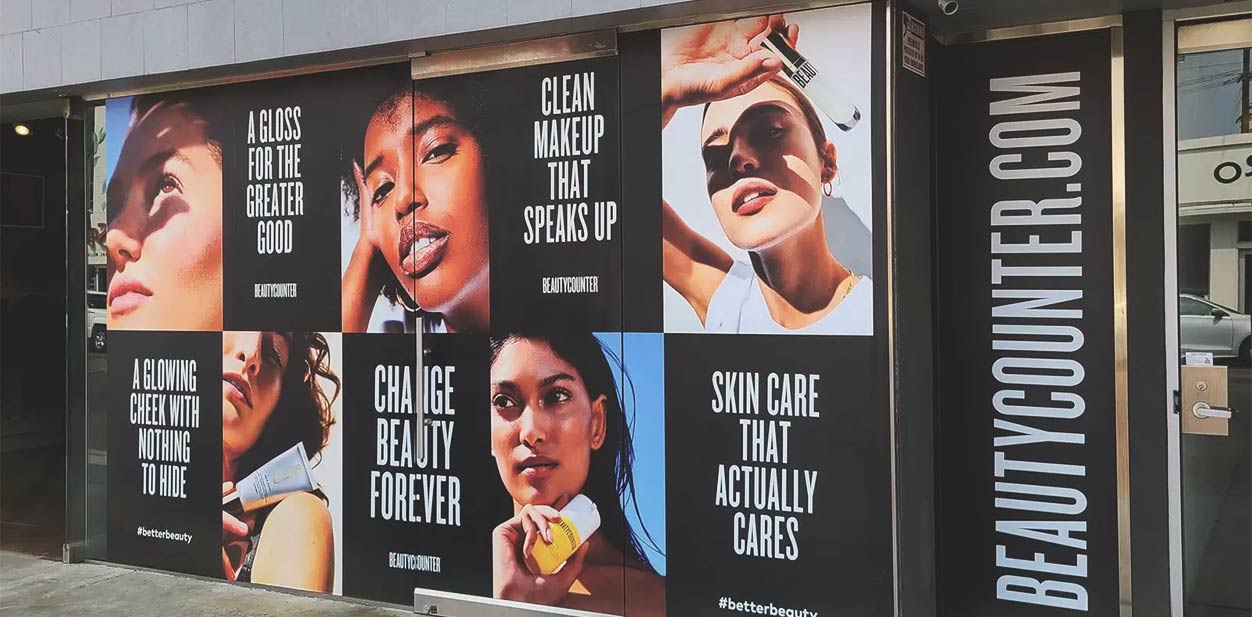 The more windows you have, the better, when it comes to cool salon designs. Window decals are ideal for outdoor design. Aside from having excellent print quality, you have a handful of material options to choose from. We offer a wide selection of window design options that will meet all your tastes and requirements. Each type serves a different purpose like blurring the view from both sides or blocking it from one. You can discover more on the product page.
Now let's get back to design. This idea goes well with any style, be it vintage or modern salon design. All you have to do is choose the right images to print.
Find 15 Outdoor Business Sign Ideas to Boost Your Brand on our blog.
Spa and Salon Design Ideas in Different Styles
It's not always easy to distinguish between interior design styles. Still, you should keep your design in one style unless you want a mixture. This mixture is a style of its own called eclectic.
Your design style tells your clients who you are. Being picky from the start will pay off later. We've chosen four of the most popular styles and created a short guide for you.
Modern Salon and Spa Design Ideas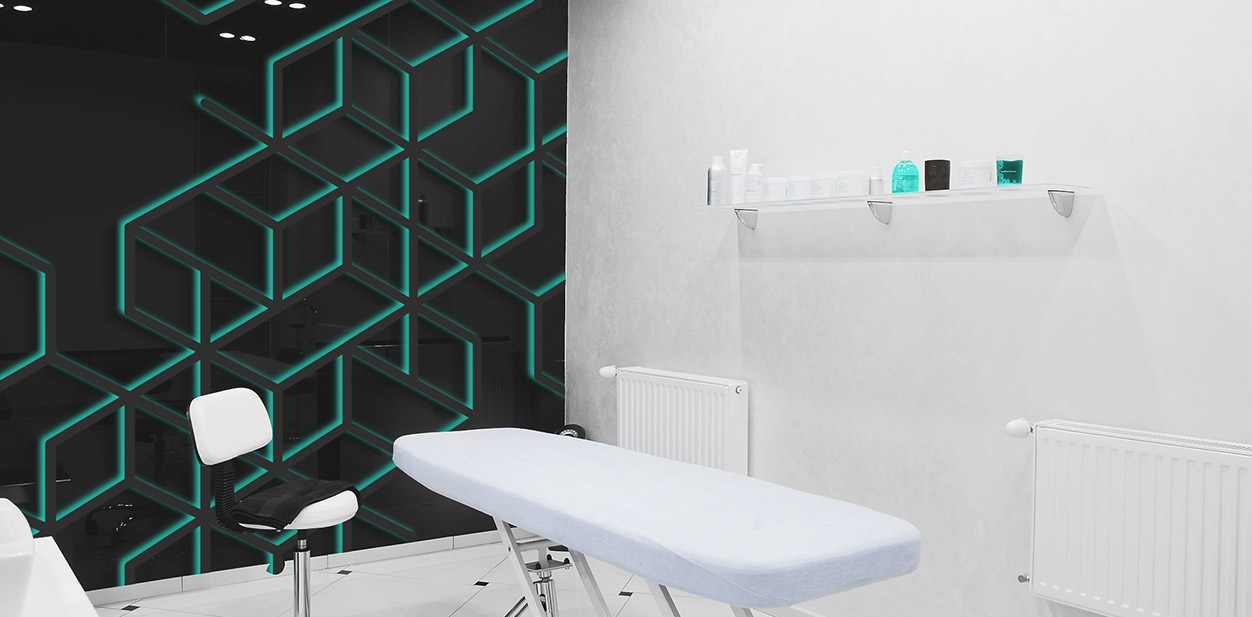 First things first, modern design is not contemporary. Modern style is rooted in a specific period of time, from 1930 through the 1970s. Contemporary is about current trends. It's ever-evolving. We'll talk about it in the next section.
Now let's explore modernism.
Think neutral colors, natural materials and an open floor plan when considering modern salon design

Don't overuse decorations. Stick to a larger and more creative plan that doesn't charge the atmosphere.

Forget sharp lines in modern hair salon design or in any other type of salon you're decorating.
Take this example of a modern spa design with halo-lit signs. While geometric shapes are very typical of modern salon design, lighting gives them a sharp look and better exposure.
Be it modern nail salon design ideas you're looking for or a hair salon makeover, just make sure to keep it simple. Modernism prioritizes functionality and clarity.
Need a modern design for your own salon? We're here to help with our trendy signage solutions. Get a free quote now!
Contemporary Salon and Spa Design Ideas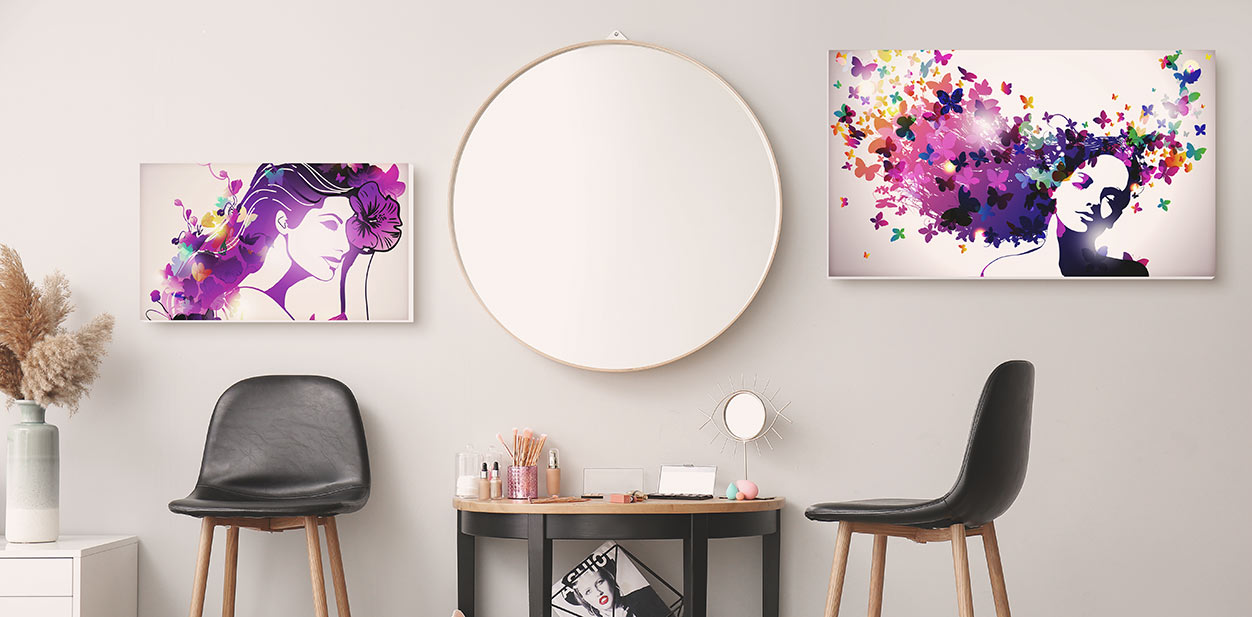 Contemporary design, as mentioned before, is changing every decade. Nowadays, it can be described with words like simple, calming, textured… sounds a lot like modern. However, it's much warmer and bolder.
Add a popping color to a neutral palette used for modern design. That's one distinguishing feature of a contemporary nail salon design or that of a spa.

Choose natural materials. Wood, glass and metal work best for this style.

Keep the wallpapers and furnishing to a minimum, but add decor pieces that become the centerpiece of your overall design.
Light box signs are meant to add personality, be it a contemporary spa design or salon makeover. They can display any graphics. You can choose thematic graphics for this decor piece. Art of a woman's silhouette, for example, is ideal for contemporary hair salon design. The inner illumination, on the other hand, adds to its beauty.
Luxury Salon and Spa Design Ideas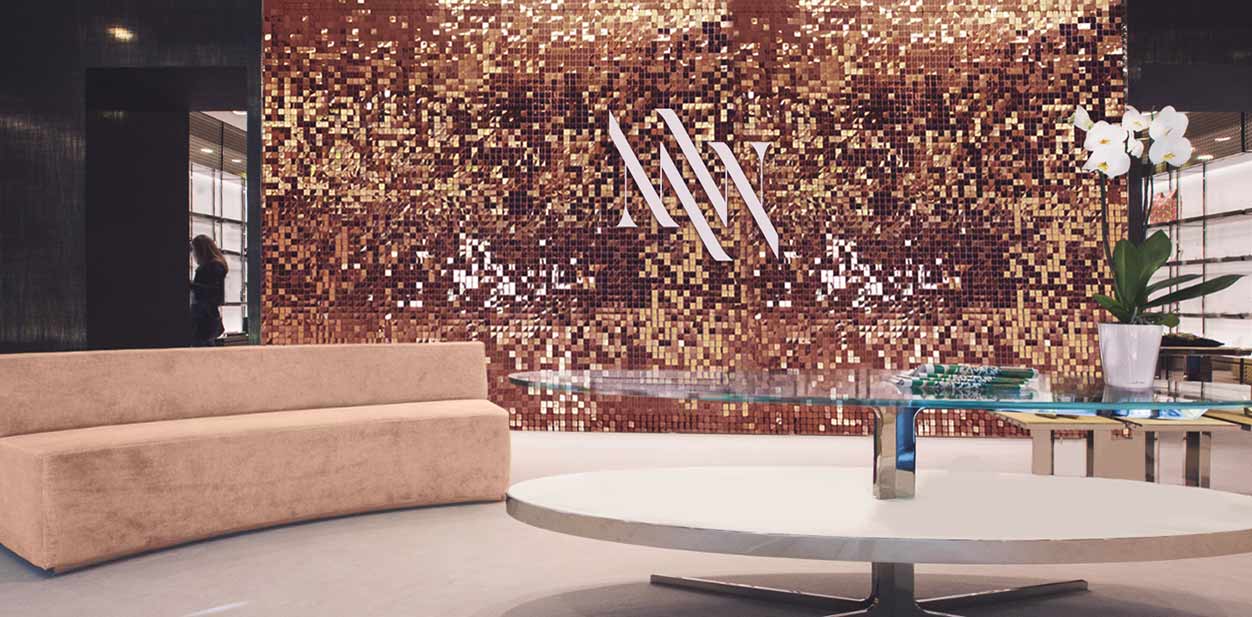 What comes to mind first when speaking about luxury design? "Shiny"? Golden elements are surely still about the luxurious design. But in truth, luxury, at least nowadays, is about comfort, self-expression and ease. A successful luxury salon design should make people feel careless the moment they step in.
Invest in quality. You've seen interior designs overflowing with "luxe" decor elements that scream low-quality. That's not what you're aiming for, is it?

Be picky with colors. Purple and gold are considered luxury design colors, but you should keep their use to a minimum. Otherwise, you risk creating a stressful mood and that's the exact opposite of luxury salon design. Beige, white and other neutral colors should be the base of your color palette.

Avoid clutter at any cost. Exposed pipes, cables or anything else that doesn't belong in your design should be concealed. A good luxury nail salon design, for example, is one you can look over with one smooth glance.  
Shimmer walls are an excellent addition to your luxury salon. They're made of thousands of small mirrored disks. This should be your go-to choice for luxury and creative spa designs.
We can help you give your salon a makeover in any style you want. Send us your design and signage projects and get a free quote.
Retro Salon and Spa Design Ideas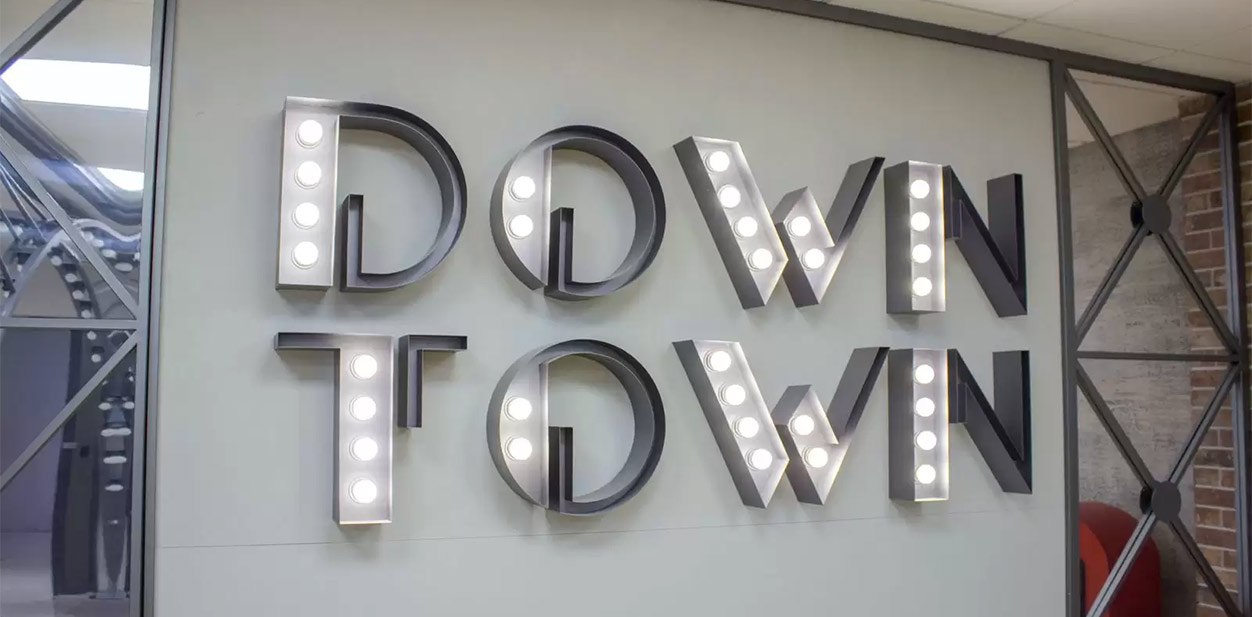 Retro is inspired by the past. The term itself means design that revives old styles. Nowadays it's most often used to describe the style in the 1950s to 1970s. It's used to create romantic and cute nail or hair salon designs․ Retro style gives you the freedom to mix and match patterns, colors and decorations.
Use patterns or rather a mixture of patterns. This style relies heavily on texture and patterns to create that warm feel.

Combine natural materials with bold colors. Wood and stone are widely associated with retro style. When it comes to colors, use shades that are deep and bright.

Get bold decor. Fill the area with colors and eye-catching pictures. Thinking of vinyl records or Marylin Monroe portrait prints? You guessed it right.
Marquee signs are the final touch to your beautiful salon design ideas in this style. Don't skip them! They're sure to give your salon that nostalgic look you strive for.
Salon Branding Ideas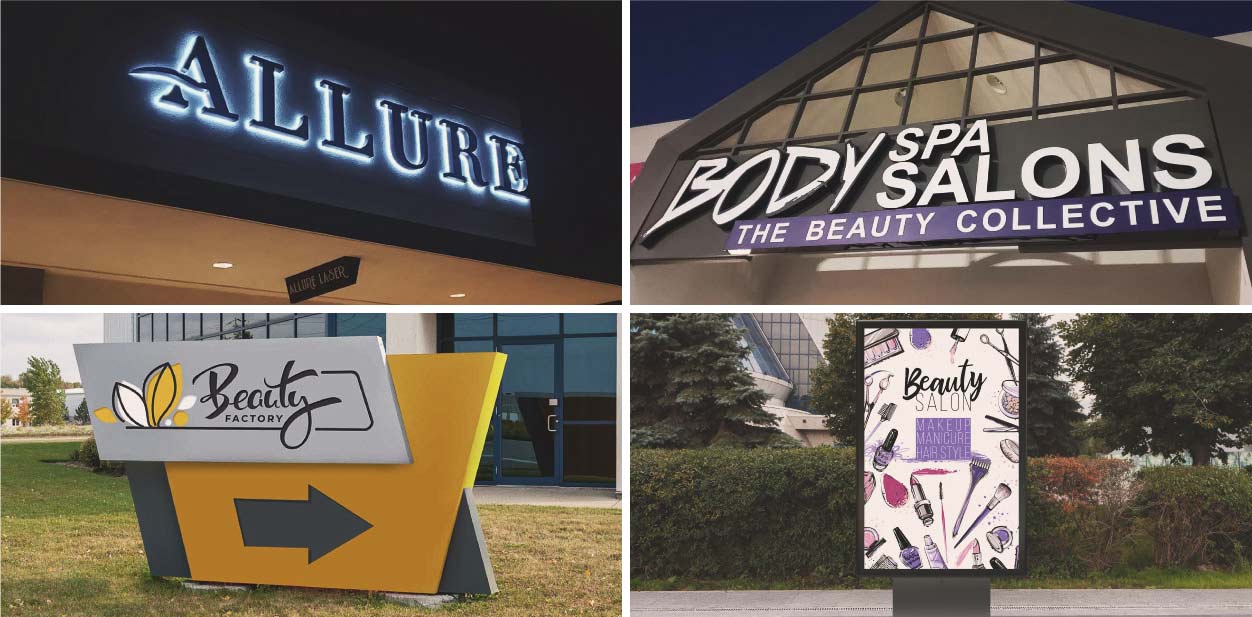 With those cool ideas, you can be sure that your salon design is perfect to attract your target market. Take a look at these salon and spa branding design ideas. Check the mentioned product pages for more detailed information.
Let your brand name pop. Your building facade is what represents your brand. We've already covered design ideas for the exterior of your salon. Combine them with signage displaying your company's name.

Reverse channel letters

are a good choice. They have an elegant look and capture attention with rear lighting.

Direct customers to your doorstep. Use

wayfinding signs

displaying compelling graphics, your logo and directions on how to get to your salon. These signs are usually placed near your salon in places that have more foot traffic. 

Opt for off-site promotions. Those crowded streets are your opportunity

to tell more and more people about your business

. Use street signs to capture the attention of thousands.
With the above spa and nail or hair salon branding ideas and design tips, you can rest assured that your business is ready for the market.
Front Signs is a signage company that specializes in crafting bespoke signs for your business needs. Trust us with your salon design and branding projects to top the competition.