21 Business Branding Ideas and Tips to Distinguish Your Brand
Branding is not just a marketing tool. It's a form of art that sets your desired perception into people's minds. Compelling business branding ideas are your foremost strategy to win customer trust.
It's challenging to earn loyalty in today's competitive market. Companies use limitless methods in the marketing world but there's one tool that's unrivaled. Business signs are a tried and true way to create a brand identity and make an impact.
In this article, you'll read about how to use business branding ideas to get your business off the ground and reach new heights. In particular, we'll go over the value of offline branding tools and how they enhance digital presence.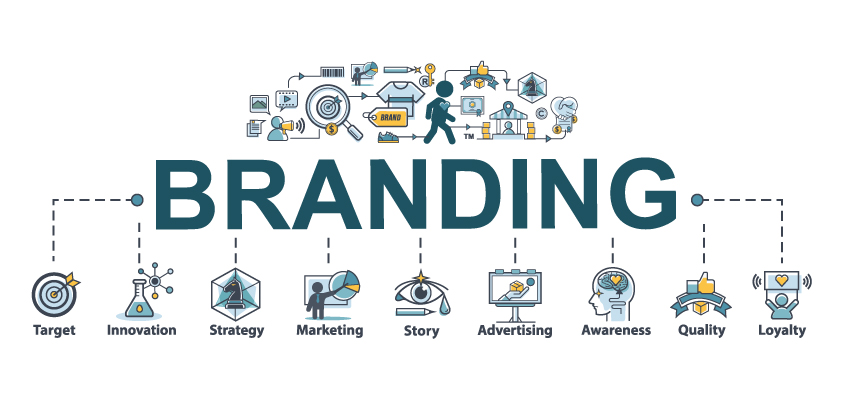 You'll also find hints and trends for business branding ideas in 2021.
Corporate Branding Design Ideas Based on Visual Identity 
Visuals are the first thing people notice about your brand. They should be unique and appealing in order to create a memorable impression. The significance of B2B branding is not in quantity but in the quality of the mark you leave in the business world. The same is true for B2C  efforts.
Without further ado, let's check out the powerful corporate branding ideas below.
Idea 1. Take the First Step With a Good Logo
A good logo is a vital part of creating a valuable brand image. It's the first thing people will associate with your brand. Many experts believe that without a standout logo, all your other efforts will be in vain.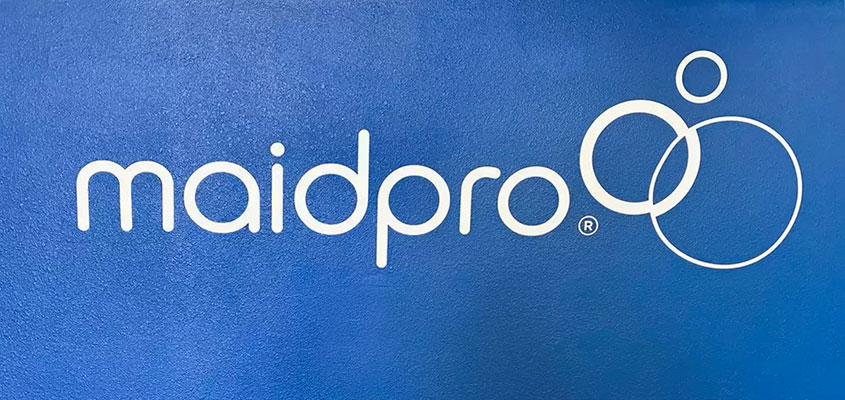 Logos should have the following features:
Depict who you are as a brand
Be simple but unique
Make sense
Have a target audience
Once you have your logo set, start considering other elements around it.
 – Corporate branding motifs used for large design elements
In today's technologically driven world, corporate branding ideas are limited only by imagination. Let's check a few of the business branding ideas specific to large-scale branding projects.
Shape-repetition for elegant branding
The shapes of a given logo should suit corporate branding design ideas within your field. They'll reflect your brand identity everywhere they're seen. Shape-repetition or motifs allow for simple yet beautiful expressions that create a visual attraction.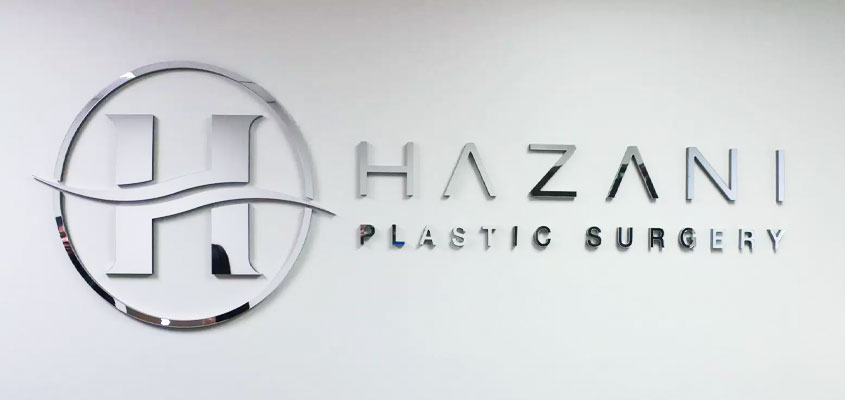 Color-repetition makes an impression
Color repetition is a widely used technique that adds depth to branding design ideas. It's also an artistic and persuasive asset that makes a huge impact on buyer decisions.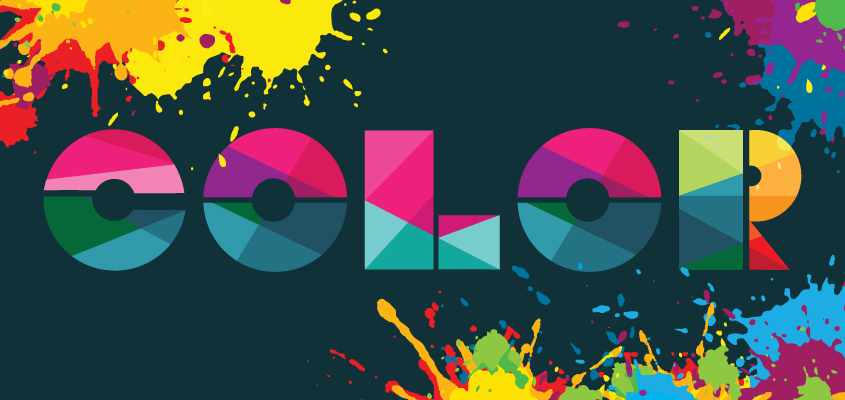 Applying the same color schemes in all your design elements builds consistent branding and creates harmony in your overall design.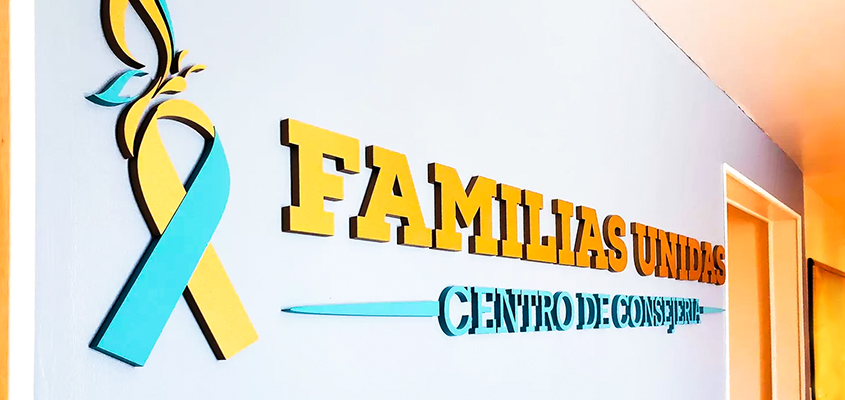 We'd be happy to help you with your corporate branding solutions. Contact us!
Business cards as corporate branding inspiration
Design business cards and be ready to meet your prospective customers face to face. Personalize your business cards by featuring your brand logo on them. This way, you'll raise awareness in a tangible way and bind your business with your brand image.
– Letterheads as boosters of your company's image
Letterheads are a key asset in the professional sphere of corporate branding design ideas. Usually, with simple designs, letterheads contain important and official information about the company. Their impact is stronger when the same visuals are maintained as in the logo design.
Idea 2. Find Corporate Branding Design Inspiration with Creative Ideas
Prominent custom signs make for effective business branding ideas to increase market reach. Here are a couple of corporate branding ideas to inspire your business.
Ideas for corporate office branding
Creative office signs such as inspiring lobby signs are contemporary corporate branding solutions. Logo signs can communicate your business name and emblem, while other displays can relay messages and directions.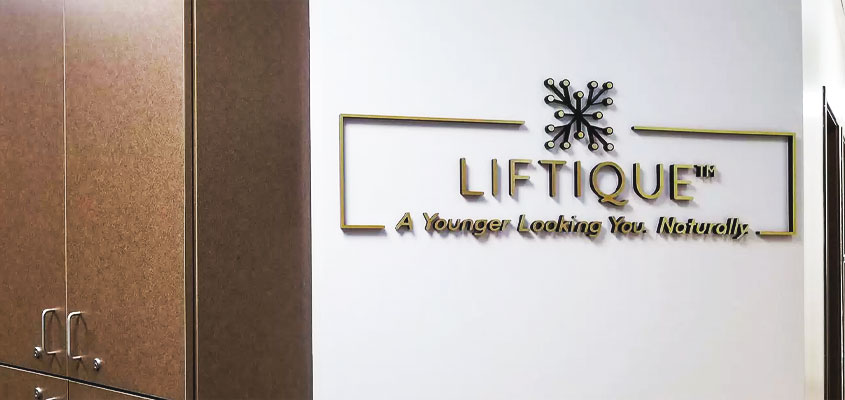 Let's look at a few types of these solutions.
Branded directional design solutions
The wayfinding signs are a necessity for maintaining efficient traffic flow. If your building is hidden or complicated to navigate, add these exterior building signs and interior signs in the style of your brand to establish your presence and guide people along.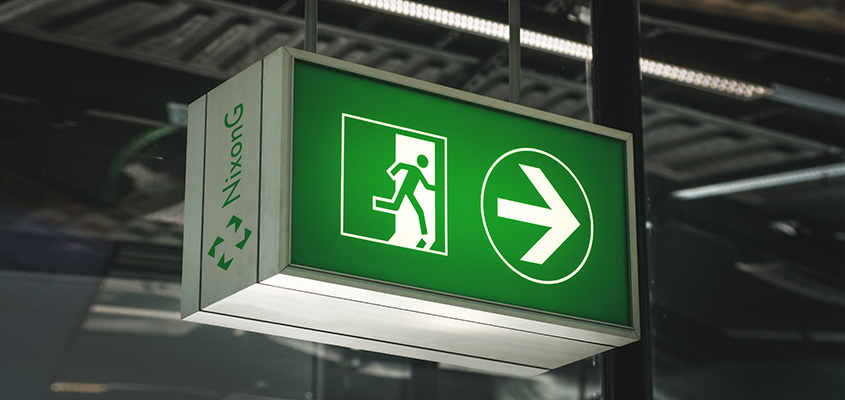 Inside your premise, help your guests find the right departments with personalized wayfinders. You'll enhance your customer's confidence and evoke positive feelings towards your company for being attentive to their needs. Use light box signs for this purpose to make your wayfinding system more eye-grabbing.
Versatile decor elements
Custom 3D signs such as channel letters or other light up signs, create cool modern displays. They're a brilliant way to stand out and get noticed from afar. Featuring built-in lighting, these letters have enhanced visual appeal.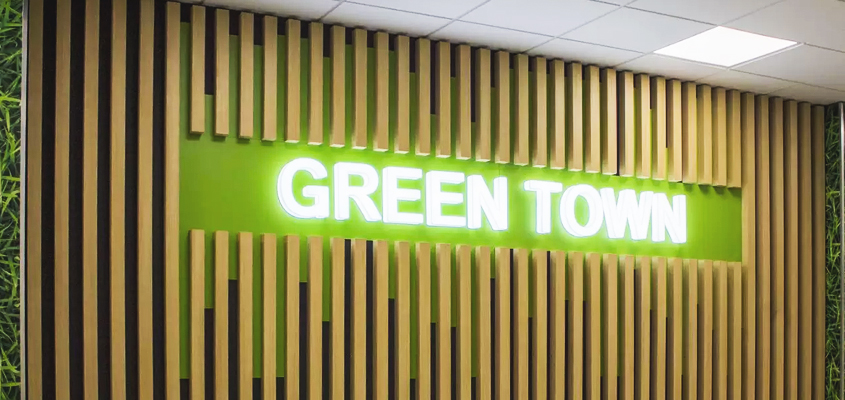 These creative corporate branding design ideas can be arranged in a versatile combination of sizes and colors. They're most effective when installed in a central location with the right focus angle.
Persuasive displays
These notices are called persuasive as their mission is convincing customers to take a specific action. They're an easy solution to use for daily specials, promotions and reminders. These signs are also a great way to remind customers about keeping safety rules.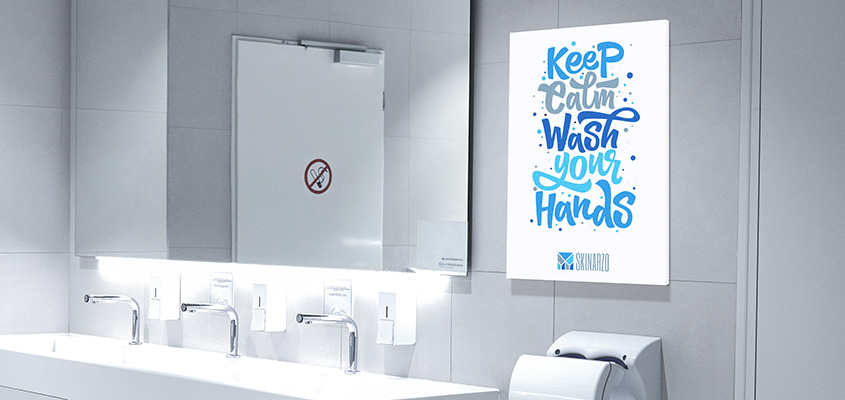 For inspiration, follow the link about how to boost your office branding: 46 Compelling Corporate Office Design Ideas to Inspire Productivity 
Ideas for business window branding
Window lettering is another prime asset when it comes to corporate branding ideas. Vinyl decals are a great way to produce striking displays for your brand. Window lettering is affordable, low-maintenance and can be updated seasonally or with new promotional offers.
Appealing store decals to captivate passersby
Even race car drivers will notice your storefront signs. This office branding inspiration works well for depicting your brand motto and services all at the same time. Use brighter colors like yellow to draw more attention to your exterior decorations. With quality large format printing services, you can rest assured that your storefront graphics will set up the correct brand image for your business.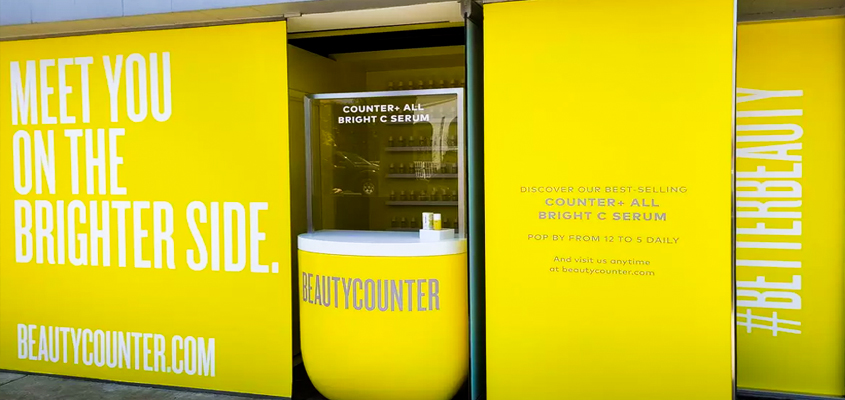 Cute image stickers to add a playful vibe
Why not entice your customers with whimsical silhouettes? Light and simple, these delightful decals can play with their imagination and invite them in.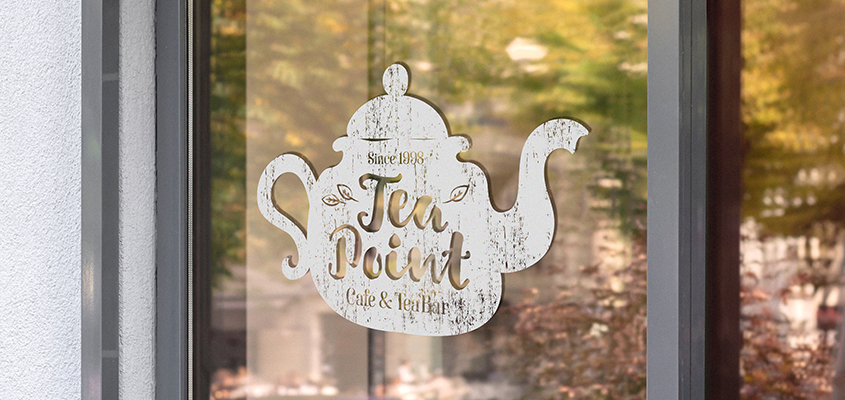 Product images to make a visual impact
Substitute questionable mannequins with a realistic image. By incorporate vivid colors and trending styles, you'll draw focus to your signage and advertise your products à la mode.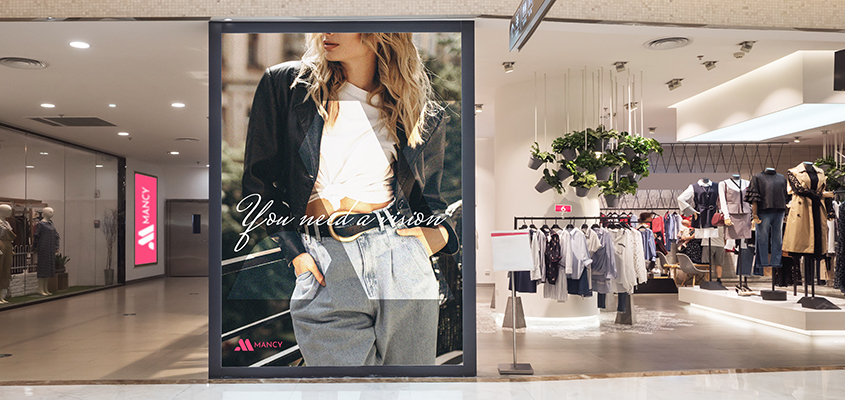 Ideas for business floor branding
Floor branding is one of the smartest corporate office branding ideas. It's an ingenious way for pedestrians to see your branded floor design while they're glancing down at their phones and so on. Let's see what floor business branding ideas we have in store.
Apply welcoming notes
This is an office branding inspiration to encourage customer flow to particular areas while making everyone feel like they belong. It draws attention towards certain areas, items and products to increase sales.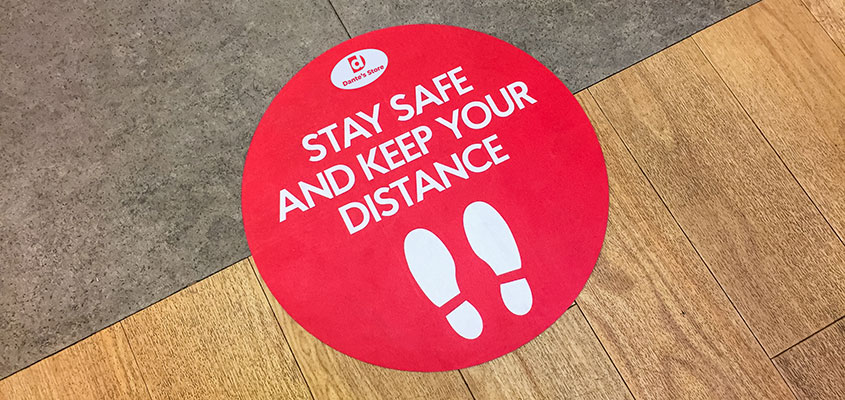 Share wayfinding signals
This is a very common use of corporate branding ideas within the workplace. A lot of forms, including colorful footsteps, can be used as directive arrows and direct foot traffic.
It's easy to adjust your wayfinders according to your business type. If you run a pet store, let people follow animal paw prints. In toy stores, stick playful shapes and colors to match your brand.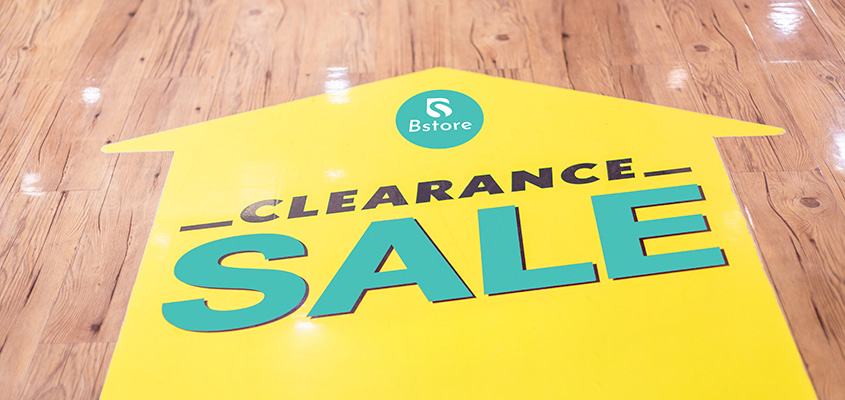 Add depth with 3D graphics
This corporate branding design idea with 3D solutions never fails to generate curiosity. Let your imagination run wild and add creative floor stickers to catch your customers' eye.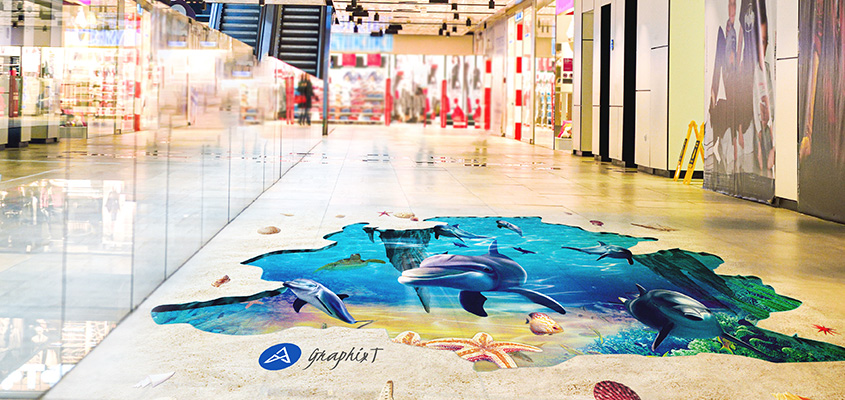 Want more corporate branding ideas for a bold statement? Contact us and our specialists will perfect your brand image with stunning sign designs.
Ideas for business car branding
Looking for a bumping way to introduce your brand? Then look no further than your car 🙂 It's a perfect platform for resourceful corporate branding ideas that will spread your word wherever you go.
Car wraps and magnets are mobile advertising tools that can familiarize customers with your brand. Full or partial wrappings on a car will take your brand all over town and get people used to your presence. Read more to discover ways to enhance your brand with vehicle wraps.
Apply imagery that matches your logo and branding
Your advertisements will get more engagement if your car wrapping extends over your entire vehicle. It will provide constant brand awareness as well as protection for your vehicle.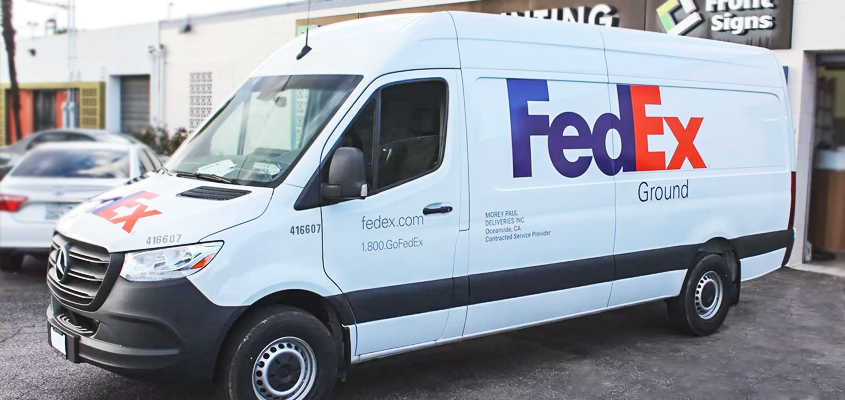 Use the back of your vehicle to advertise your services
The back part of your car is the spot most likely to be seen. Specifically, people stuck in traffic jams stare at the back of the vehicle in front of them sometimes for hours.
Use this chance and 'text a message' about your services. Show your website, email address, contact information and logo for people to take note.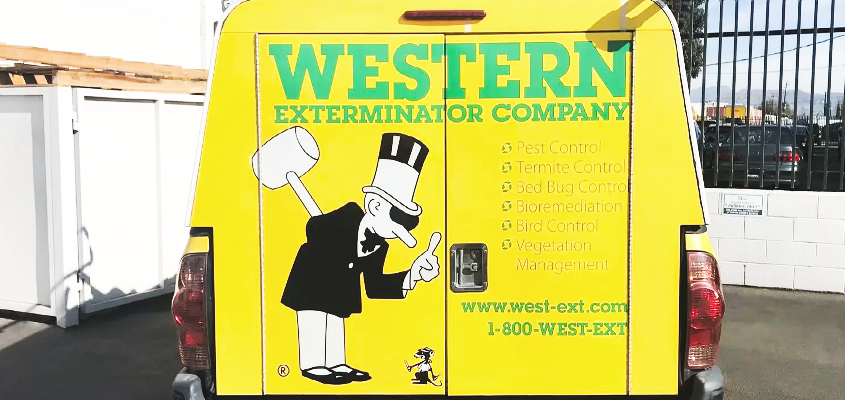 Go big with bold letters and QR codes
Don't ignore big letters and standout hues like neon. Think of large lettering and bright colors. Make other drivers take notice of your car design.
Let people scan the quick response code (QR code) stuck to your vehicle to get more information about your brand. Use promotional offers to engage people to scan your QR code.
To read more about how to boost your business presence, read our article about  Corporate Branding Strategy.
Idea 3. Use Unique Branded Graphics for Corporate Purposes
To optimize your business, you need more than just a logo. Branded graphics are crucial for business success. They create a message that everyone can connect to right away.
Corporate branding design inspirations that elicit a positive reaction will bring in loyal customers for your brand. They forge powerful connections and in turn, generate revenue.
Graphics as office branding inspirations can create memories and emotional responses. They're one of the best corporate branding design ideas that every company must utilize. There are plenty of opportunities to make your branding efforts shine with graphics.
 Branding ideas for events to communicate your business values
Presenting the right brand image is a key corporate branding solution for every event. Once you succeed in conveying the right message to your audience, you'll have a breakthrough in all other aspects of your business.
Below is the list of the most successful corporate branding ideas and event signs to raise the bar at any event.
Put your floaty signs to work
Organize your event in a venue with a pool and make your brand name float on water. It's an innovative solution that will win guests over in a splash no matter you use it for stadium branding or as a trade show display.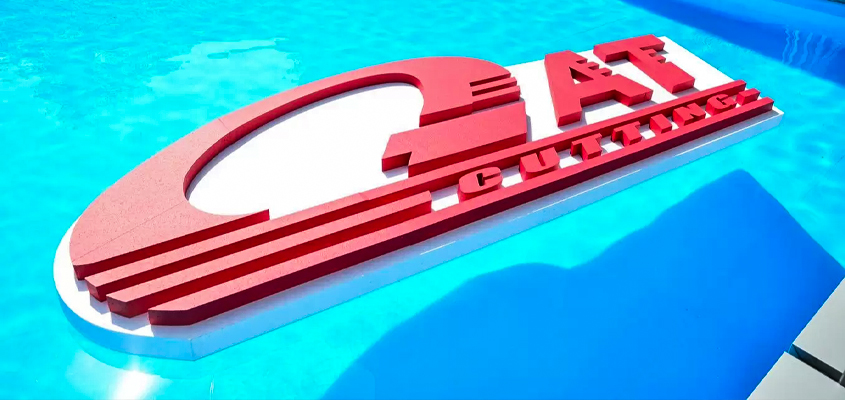 Adorn your site with floral displays
Liven up your surroundings with a massive floral display that carries your insignia. This feature is a favorite for insta-lovers who will take photos in front of it and share them on social channels to your benefit.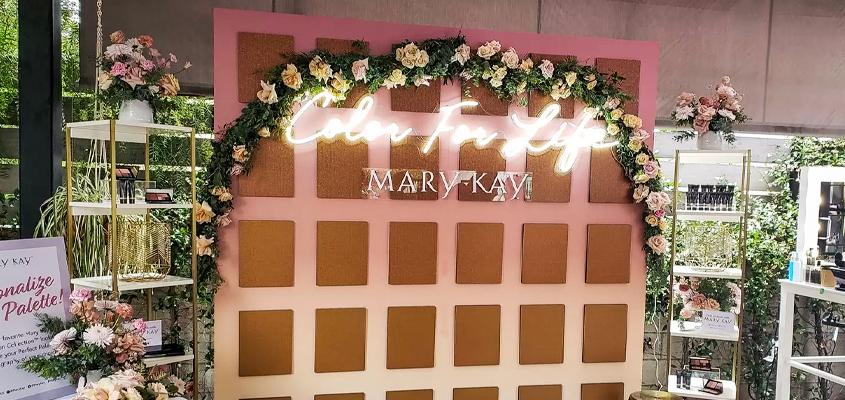 Connect with attendees using high hanging displays
This is a simple form of architectural signage you can put up during your events. It's also extremely effective. Instantly recognizable due to massive size and eye-catching shapes, they'll be the prominent marker of a venue.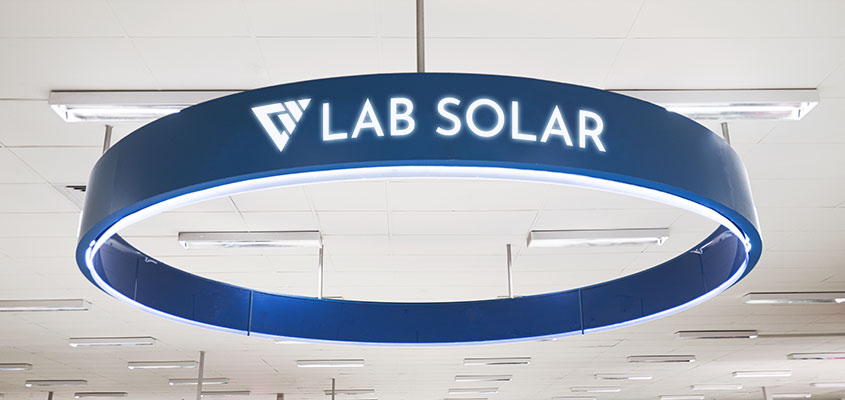 For event decoration ideas, refer to this article: 27 Event Signage Ideas For 2021 To Wow Your Attendees
Corporate wall branding ideas to depict a creative style
The power of walls is extensive. Depending on the colors and stickers you apply to them, your business branding will expand beyond measure. Here is the list of the best business wall branding ideas to set your sights on.
A schematic colorful map on your office walls
This wall embellishment will make an instant impact once your customers step into your premise. The vivid colors will improve everyone's mood and simultaneously streamline navigation.
Remember, your office walls are far more than just walls. They're a home to inspire whoever works and walks within them.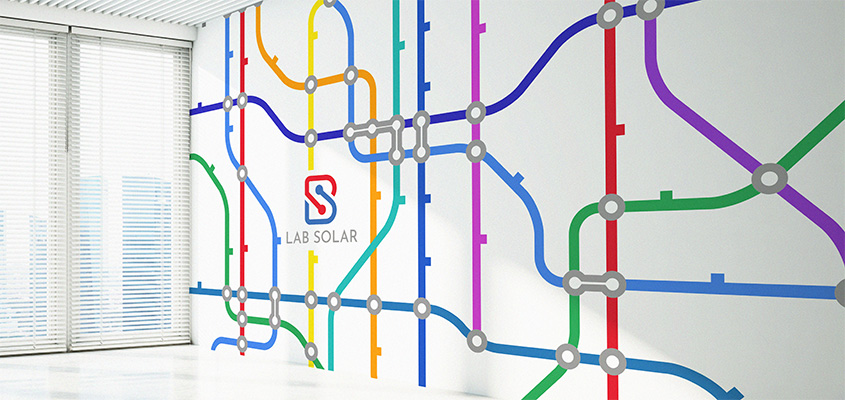 Custom service board on your business walls
Tell people about products, services and interesting details using your walls. For instance, if you own a restaurant, feature specials and ingredients in a fun mural to inform, decorate and draw attention.
This part of your premise will become a corporate branding inspiration for hungry patrons, stimulate their appetite and add a cool aesthetic. This industry is as much about culinary as it is about visual appeal. The same is true for many other businesses.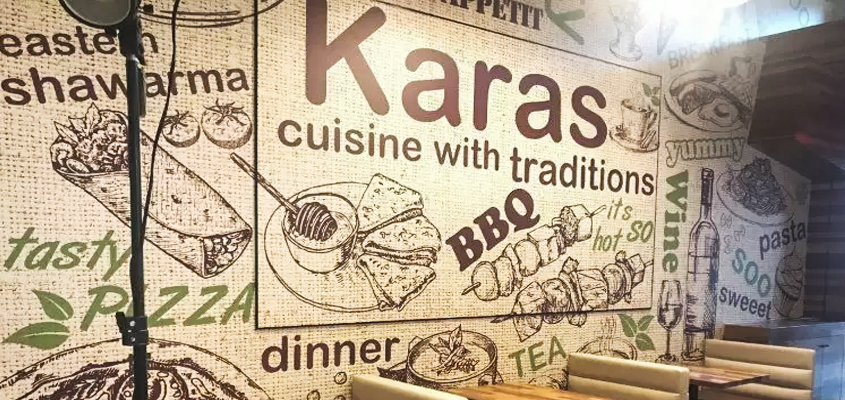 Paint a cool hairstyle mural on your salon walls
Take a look around your salon. How cohesive is the interior design? Does it provide a sense of engagement? Does it make your visitors feel welcomed?
The profile of a girl with a stylish hairdo is a corporate branding design inspiration for the bland walls of your salon. This image will embellish your negative spaces, add a human touch and get people to look forward to your services.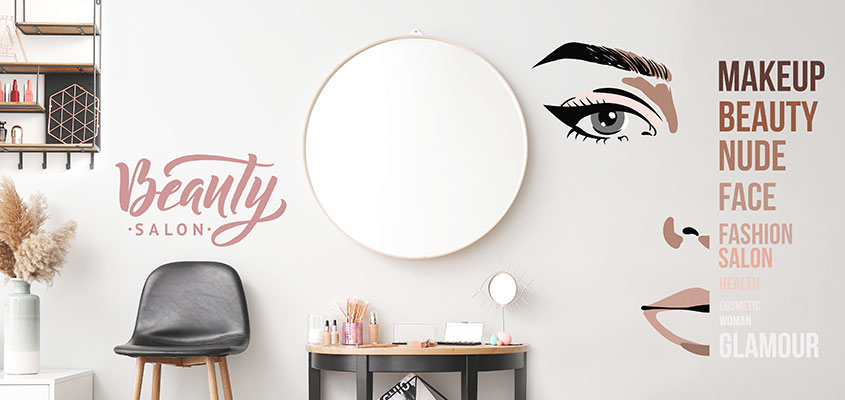 To get inspired by other remarkable projects, read the following article: Business Branding Examples
Idea 4. Pay Attention to Your Packaging
Your packaging design must be exciting and memorable. Attention to detail will reinforce your customer's trust so ensure quality and have it match the type of products you offer.
Take packaging seriously and you will encourage people to buy your products. Especially with today's social media influence, don't underestimate the role that visuals play in every aspect of product marketing.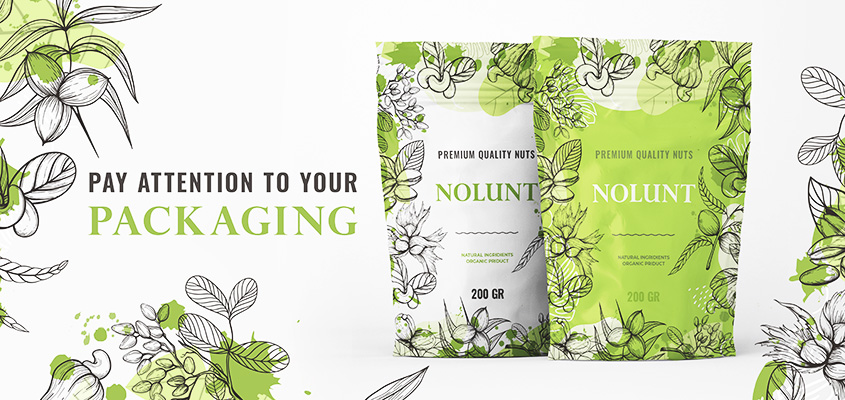 Corporate Branding Ideas Involving Online Presence
Once you determine the core of your brand-building strategy, make sure you optimize it for effective online branding as well. Online presence is an important factor of your corporate office branding ideas.
There are numerous ways to display your brand virtually. Let's check out the vital ones.
Idea 5. Launch an official website
Tell your story with your website. Your website is the face of your online business. It needs to be strong, recognizable and depict your personality. This might sound like common sense, but in today's highly competitive market, it can be a challenge.
The sooner you launch an official website, the faster you'll see benefits and revenue. Having a powerful website is a corporate branding inspiration. Its design should be motivated by that of your physical business establishment.
Idea 6. Evaluate your social media strategy
This is an office branding inspiration important for both start-ups and experienced brands. Social media is a way to immerse in a pool of potential clients and build a global community. Social media campaigns allow strong connections with users that you could not reach otherwise.
Thoughtfully designed social pages will offer media mileage on a smaller budget.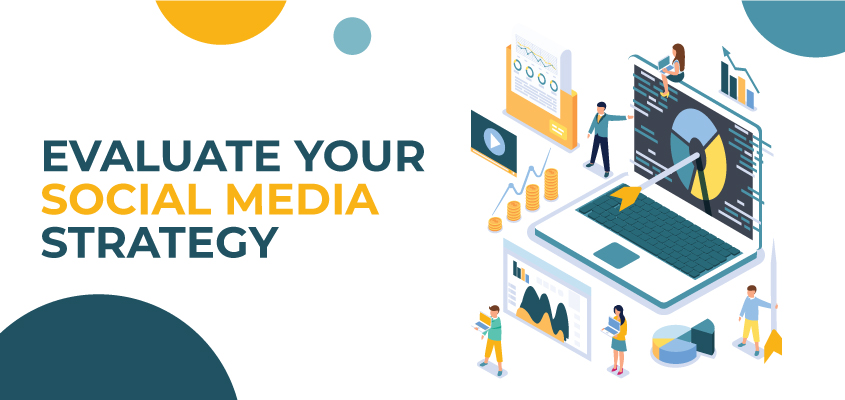 Idea 7. Promote your brand with email marketing
You should include email marketing in your corporate branding ideas. It's considered professional and relevant in terms of expanding your reach.
Solid email design will speak about your services and build a friendly image. The visuals are no less important than the text so don't cut corners on services that offer email templates and other features.
Idea 8. Start blogging about your business
Blogging is a cool business branding idea for small and large businesses alike. With educational and interesting content, you'll be able to project more authority in your industry.
By always updating your blog content, you'll gain increased traffic and boost your turnover rate. Share content useful to your users and gain their trust.
Idea 9.  Stay up-to-date with branding ads
Update your ads to ensure they contain the tone of your brand. Before sending out advertisements, scrutinize them carefully. Be intentional about each of the items representing your brand.
Your advertisements should always be accompanied by your logo. By staying on top of corporate office branding idea trends, you'll build strong connections and long-term relationships.
Idea 10. Improve your photo content
It may be time-consuming but optimizing your brand's photo content is worth the effort. It's especially important for brands that rely on visual elements in their products.
Even if there is no graphic designer working in your office, there are tons of apps to edit photo content yourself. Using high-definition photos is also crucial to captivate viewers and increase web traffic.
Idea 11. Use creative illustrations
This is a corporate branding design inspiration that expresses the brand's message in a fun format. It's a pleasant way to relate complex emotions quickly. Just make sure it's a style that won't clash with the message of your brand.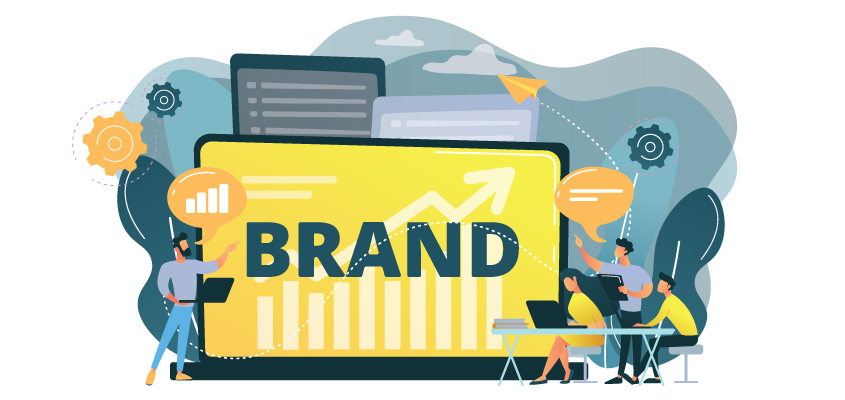 Idea 12. Create brand videos
Video content is gaining popularity for business branding ideas that pique curiosity and improve virtual engagement. People engage longer if there is video content on your website.
Videos must be well-thought-out to make the desired impact. They should include information to inform and highlight the best facets of your brand. Your video content should boost authority and encourage users to do business with you.
Idea 13. Corporate branding ideas with celebrity endorsements
You need to apply a wealth of corporate business design ideas to take your brand to the next level. If you want to appeal to a specific audience, turn to brand ambassadors for collaboration. They play a personal role in representing your brand and reinforcing your message.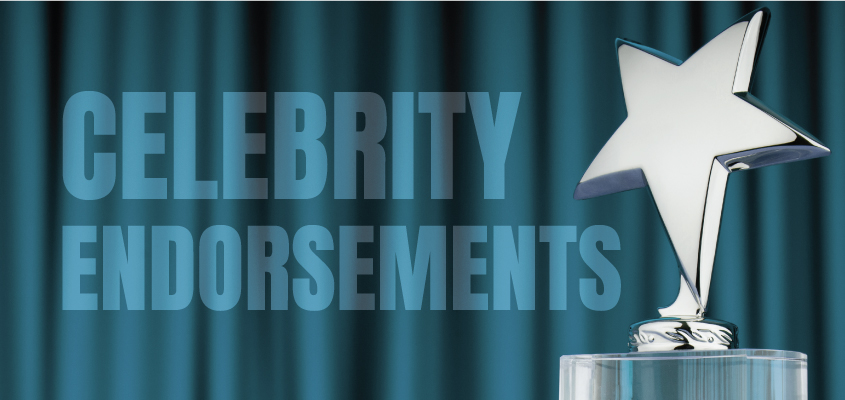 Using celebrity endorsement, you'll attract a larger audience to your brand. Choose your ambassador mindfully. Consider the smartest selection based on his/her lifestyle and influence. Make sure the celebrity's image corresponds to your brand.
Trendy and Unique Corporate Branding Ideas to Consider in 2021
In today's competitive market, it's hard to shape a persuasive brand image. Nevertheless, effective branding is a vital aspect of any business. It's aim is to establish a firm identity for your business so it can hold its ground among others in the field.
Every business has had to get creative with their corporate office branding ideas in order to withstand insurmountable odds in 2020. It's demanded unique skills to face and overcome the test of adaptability. Companies have had to maintain brand awareness in an uncertain market and many have done so by conducting conscious campaigns.
Now that we're nearing the year's end, let's check the corporate branding solutions and trends that will reign in 2021.
Idea 14. Re-examine your brand values
To boost credibility, you may need to adapt new brand values that are more fitting with the times. Analyze your company's performance in all areas and check for weak spots. Adapt your values to current needs. Be transparent with your audience and they'll appreciate your brand more.
Below is the list of corporate branding design ideas to incorporate into your brand values.
Consolidate your brand. Branding is everything. The way you answer your phone calls, your staff's attire, your email signature… Everything counts. It's important to leverage your brand with every step you take.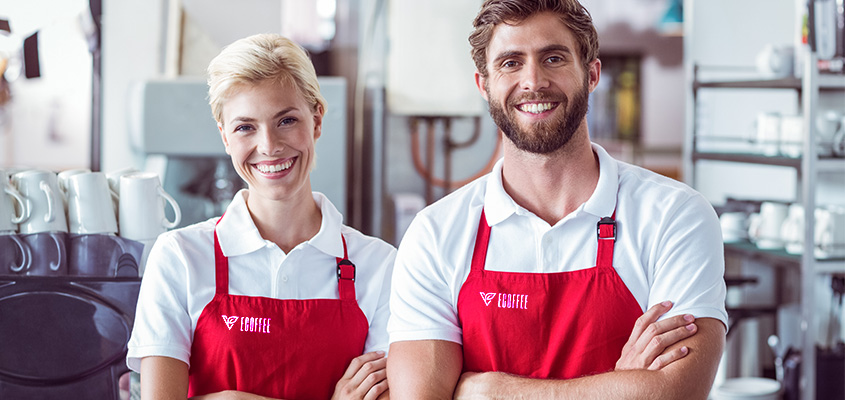 Use informative texts. Adding branded details to every corner of your establishment will raise awareness and build a cohesive persona. It's important to do so in a stylish way.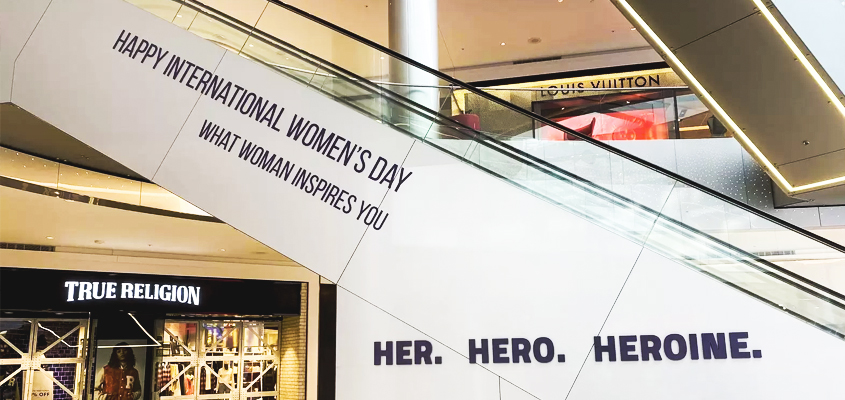 Create a "voice" for your company. Have a consistent voice for all aspects of your branding. If you're simple in written communication, then use simplicity in a visual format. If you're friendly, then adopt the policy of friendliness everywhere. Apply the same tone of voice for your brand in every detail.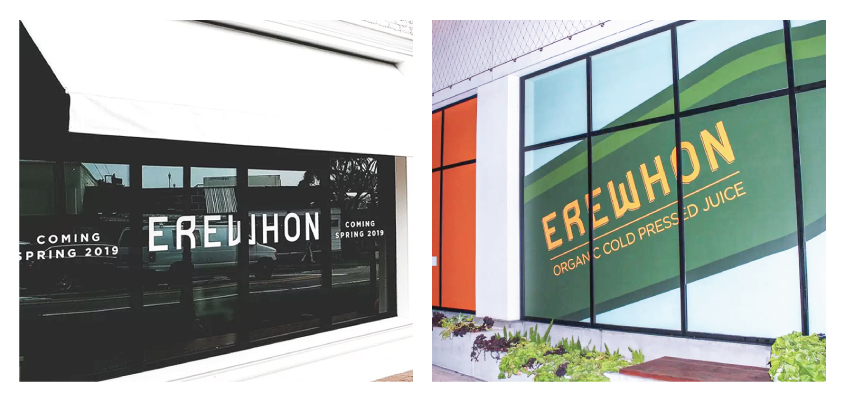 Optimize your merchandise
Ensure your products are designed to win the contest against others in the market. Highlight your product's strengths to appeal to customers. Your style should be unique and fashionable. It should express individuality and stand apart from your competitors.
Show Customer Appreciation
Customer appreciation should be a part of your corporate branding solutions. Customers are your main business promoters so make an effort to gain their favor and trust.
Always let them know how much you appreciate them. This way, you'll gain their loyalty and inspire them to recommend your brand to others.
Honestly scrutinize your strategy
Always be honest with your audience. Keep analysing your brand strategies. Find the weak spots and correct them quickly. Even if something goes wrong, always be sincere with your customers. Tell them about the issues you're facing and assure them about solutions.
This is the last but not least important factor to enhance corporate branding inspiration. Consistency should be applied to all the above-mentioned points. This is the most important corporate office branding idea for establishing a reliable brand image.
Idea 15.  Be minimalistic
Minimalism is not a new trend. It's been on top of the list during the past few years. It's one of the more enduring corporate branding design ideas that only seems to be growing in popularity.
It streamlines the world around us, bringing only meaningful points to the forefront of attention.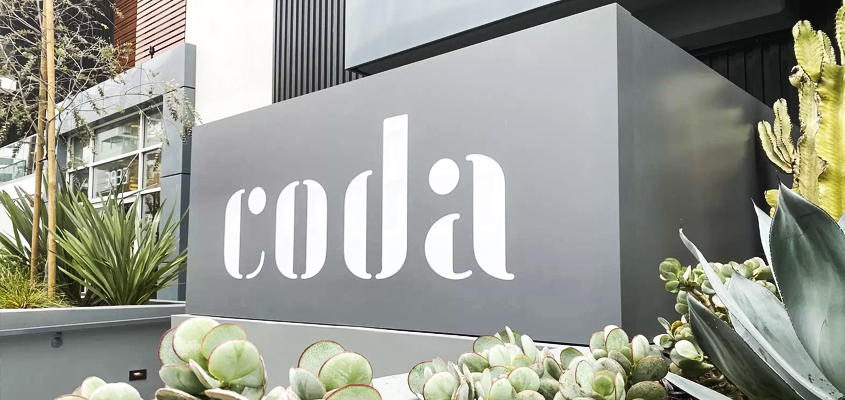 Idea 16. Embrace natural designs
Staying natural is another corporate branding design idea for staying trendy in 2021. Natural tones and elements have always been an indispensable part of branding for conscious marketers. But in 2021, nature will be a main influencer of compelling designs.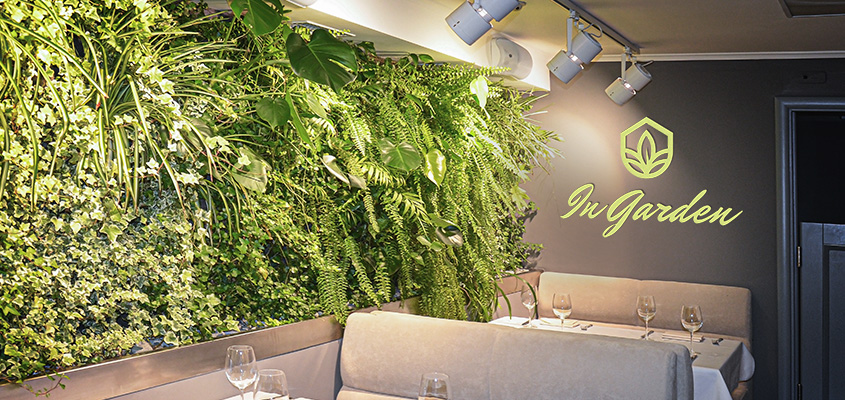 Related: Business Guide to Eco-Friendly Promotional Items and Materials
Idea 17. Re-establish your brand identity
It's good that you already have a good logo, visuals and social presence. But if they've stopped working effectively, it's time to study market changes and current trends.
Professional modifications to update your logo design and overall vision are worth it and should be done regularly. Alterations to your online platforms should parallel them. Provide a few tweaks for your audience to enjoy and keep up with the times.
Idea 18. Define your archetype
Establishing archetypes means conceptualizing your brand on the basis of popular characters. With this great corporate branding design idea, you'll target the right audience in a clever way.
People love symbolism. Your archetype will be the icon used to simplify the understanding of complex concepts. Archetypes will incorporate your brand into people's daily lives and achieve tremendous results.
Idea 19.  Find appreciation for asymmetry
Asymmetry is taking over straight grids to bring in more creativity and style. Asymmetric styles are distinctive and aesthetically pleasing. Change up your format with asymmetric shapes and elicit interest in people's minds.
We're going to see this corporate branding design inspiration a lot in the upcoming year.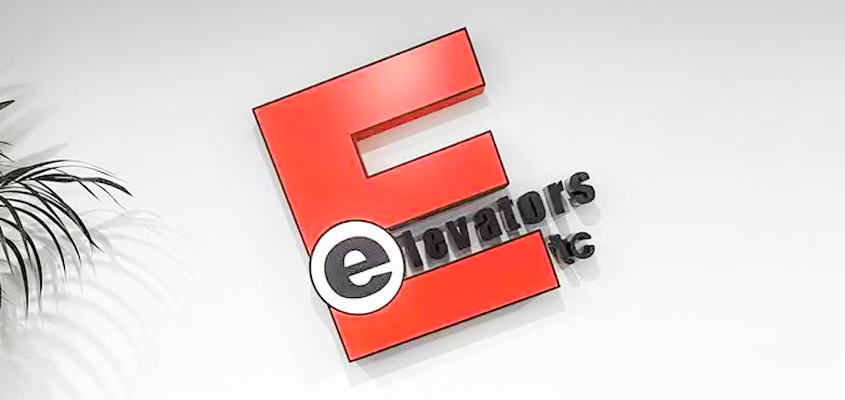 Idea 20. Apply geometric shapes
Most companies already embrace geometric shapes to establish a character with their visual content. Geometric shapes are easy to arrange and can be applied to boost your brand's presence in an intriguing way.
We're here to help you with your company's signs and branding solutions. Contact us!
Idea 21. Put a face to your brand graphics
In this digitally driven world, humans crave human contact. This office branding inspiration substitutes artificial images and grants personality to your brand image.
We often see familiar faces on branded graphics to inspire trust, confidence and humanize consumer products. Companies use photo depictions of people such as their founder to represent the brand's identity in a personable manner.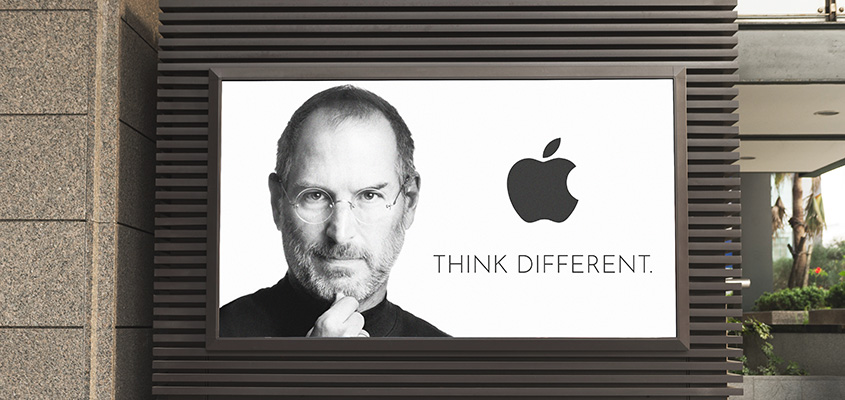 Branding is the breakthrough for any successful enterprise. With the right brand image, businesses will earn loyal customers and gain their trust in business dealings.
Now that we're at the end of the article, it's time for you to integrate the best business branding ideas and tips into your corporate solutions. Save this post! It'll effectively guide you to shape a robust brand image.
If you found value in this content and want to get more insight on business branding ideas, contact our specialists to discuss the best design options for your brand.