25 Reliable Medical Office Design Ideas to Look for in 2021
Innovative medical center designs can create a pleasant ambiance, promote healing and enhance customer experience. Let's go over medical office design ideas that will help your business establish a respected name in the medical industry.
Medical Office Interior Design Ideas 
Modern medical clinic design is important for leaving a lasting impression. To kick things off, choose a professional signage company to achieve all of your goals with a well crafted modern medical clinic design. Here are useful medical office interior design ideas to consider. 
Medical Office Reception Design Ideas
The medical facility's lobby is where you make a positive first impression. Upgrade your medical office reception design ideas to create quick access to different areas like doctor's offices, examination rooms and outpatient wings. 
Idea 1. Install elegant solutions for a memorable welcome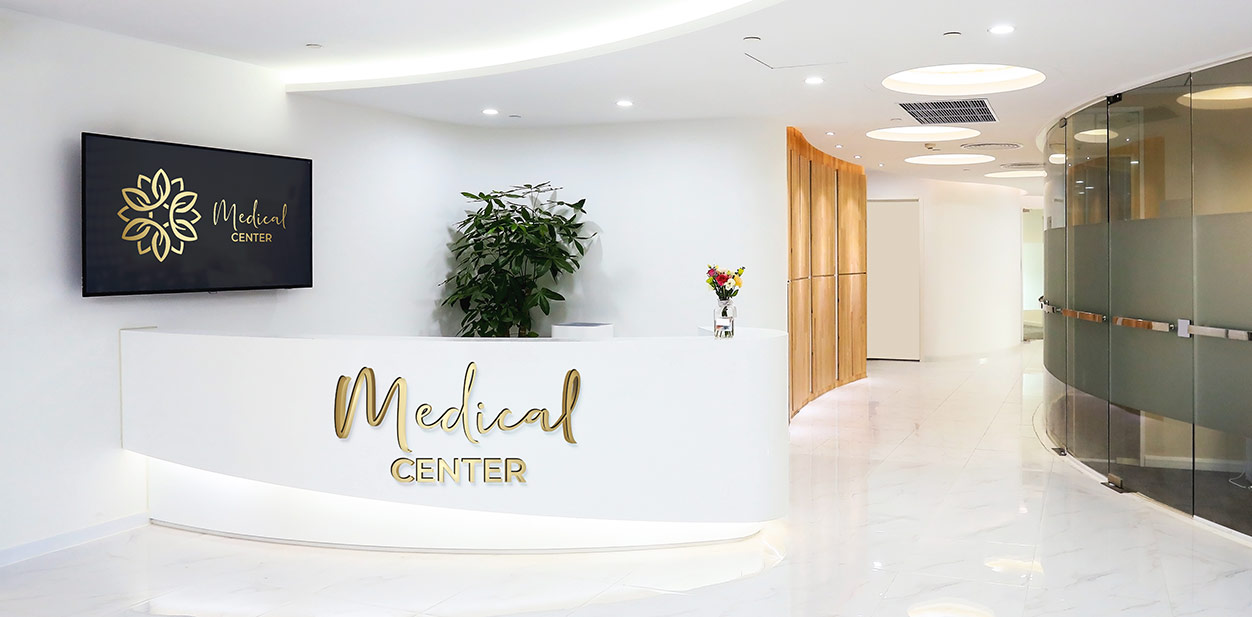 Welcome your guests and patients with clean and attractive channel letters. These brand name displays will invite everyone into your premise on a bright note. Make sure your wayfinding and lobby signs share a complementary design theme. 
Idea 2. Mark your brand in strategic places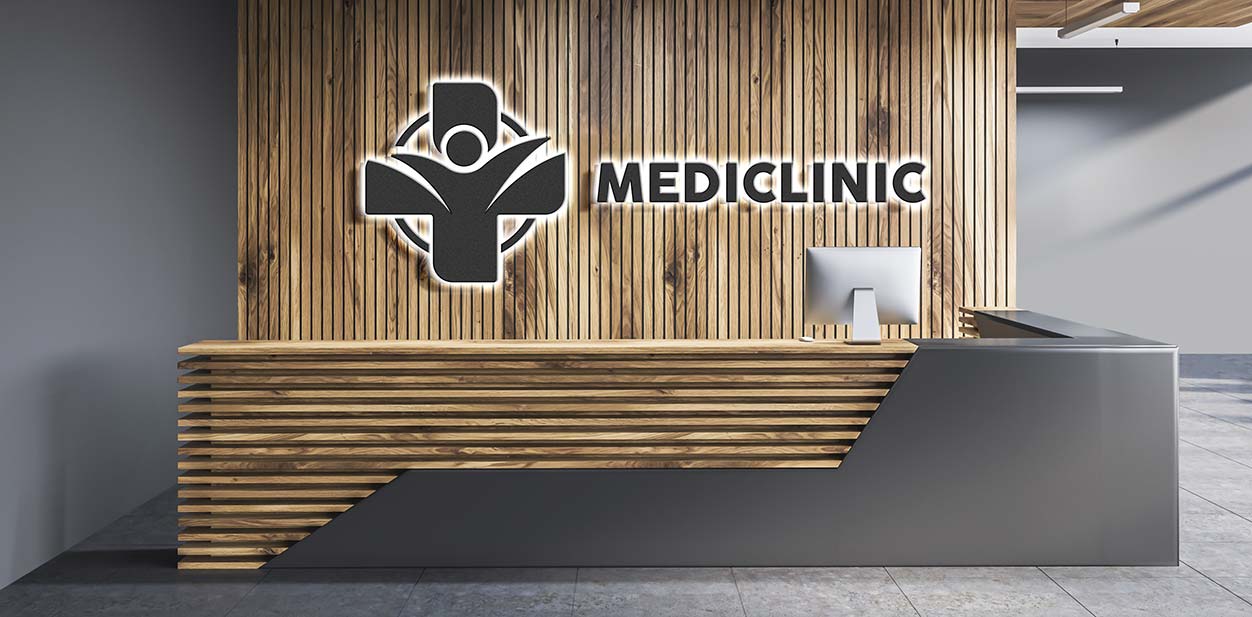 Logo signs are vital features that need to be included in medical office reception design ideas. Don't miss the chance to include halo-lit signs to present the logo next to your company name. Be it illuminated or not, it will familiarize clients with your brand and give them assurance upon arrival. 
Idea 3.  Select pleasant seating spaces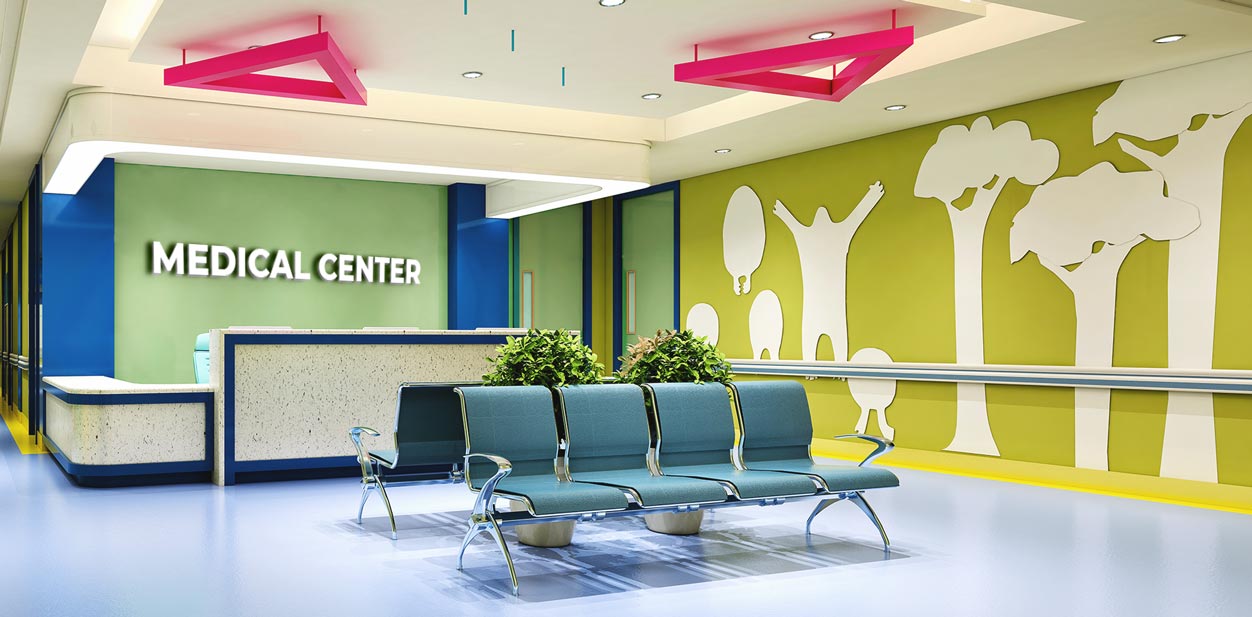 Including ergonomic seating zones in modern medical clinic design is always a plus. It's important for chairs to be sturdy, appealing and easy to clean. The seating area design should also be comfortable enough for your visitors to rest while waiting. Using well-padded guest seats in your medical office reception design ideas will provide a pleasant experience even for visitors with children. 
Medical Clinic Hallway Design Ideas
Break the old stereotype of monotonous hallways. Ultra-modern medical office interior design ideas use vivid hallway designs for a better customer experience. 
Idea 4. Use illumination to set a lively ambiance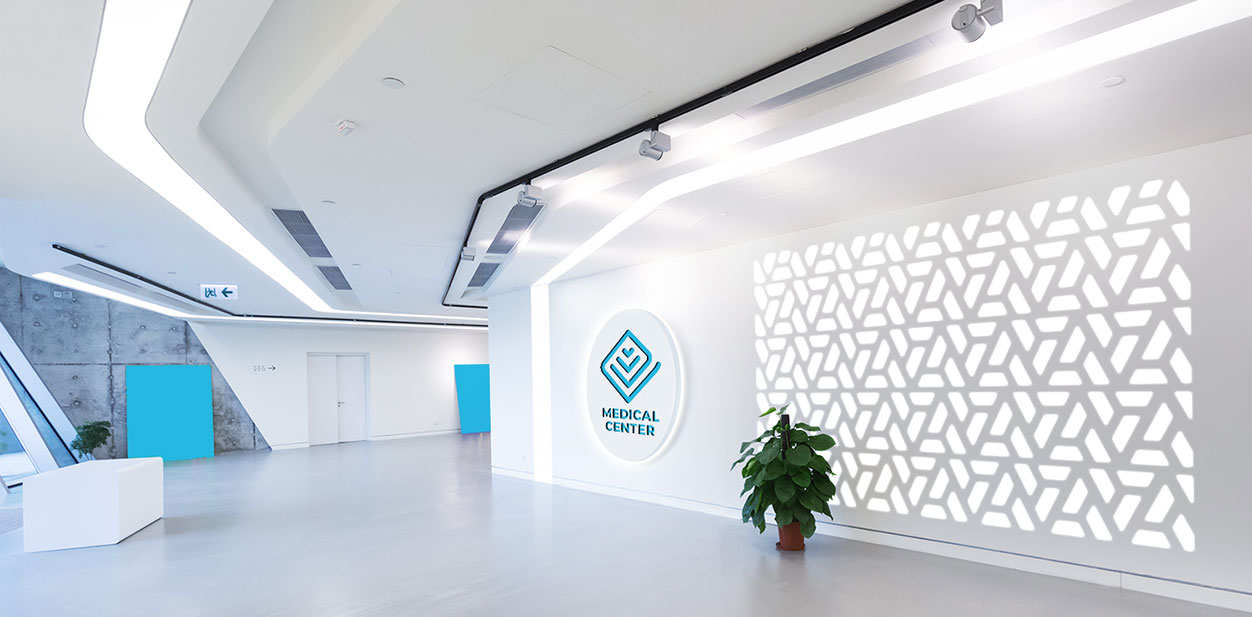 Aside from the need to create an appealing reception area, hallways are another opportunity to direct and reassure patients and visitors. Use a combination of neutral-colored walls and vibrant lighting to keep things in harmony. Eye-catching light box signs will illuminate the space and create an appealing tone. 
Idea 5. Incorporate contemporary decor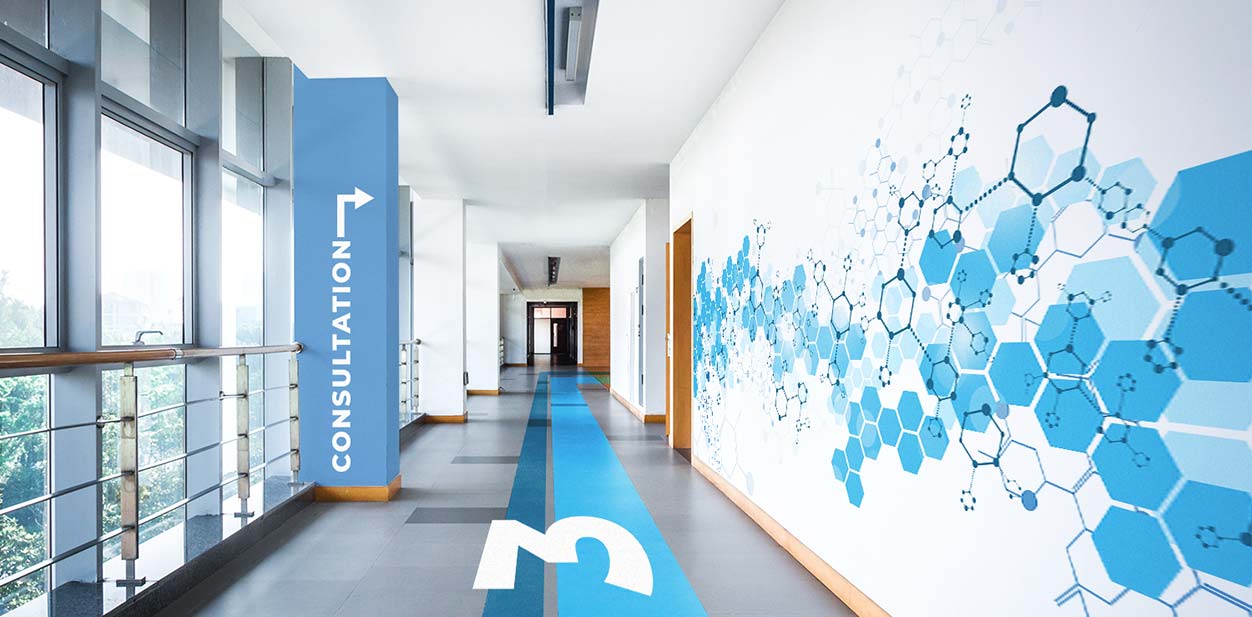 The artwork, accessories and decor in your hallways should complement your office furnishings. One of the best medical office design ideas is having properly marked pathways and directories. Apply directional signs to prevent your patients from having to ask for directions at every turn. Medical office interior design ideas should make it easy for visitors to find out what services are available and where to go to access them. 
Medical Office Design Ideas for Your Breakrooms
All of us need a space to rest at one point or another. In the midst of intense hospital days, doctors and visitors should have rooms where they can retreat to calm their mind and body.
Idea 6. Bring nature into your breakrooms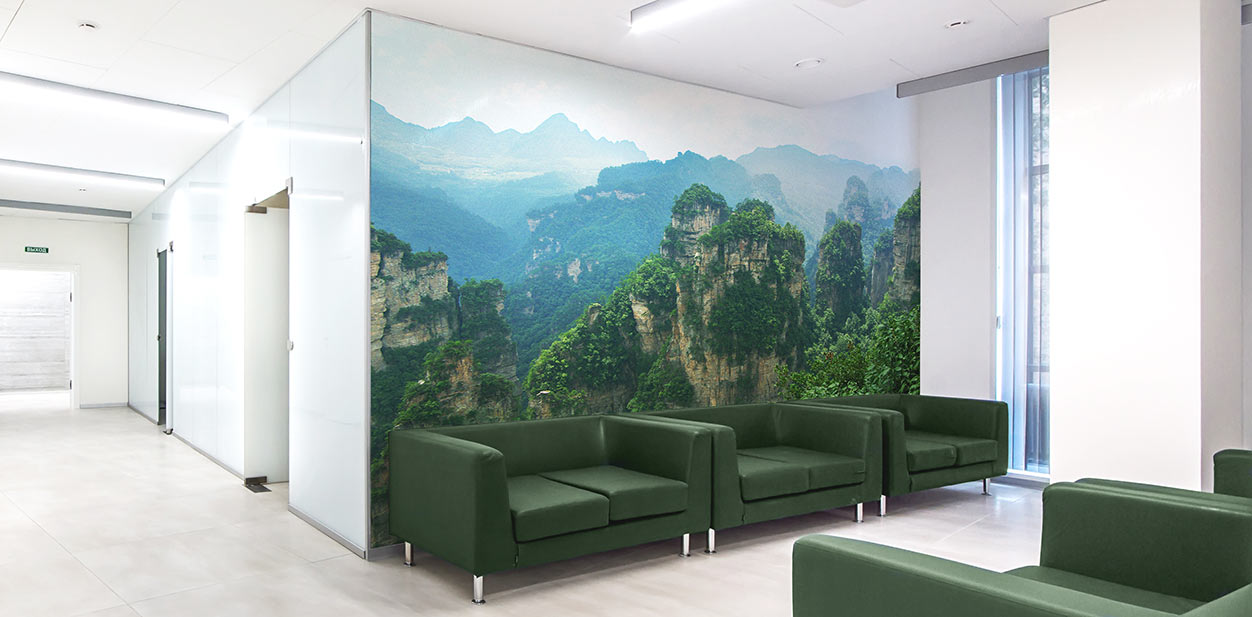 Medical office interior design ideas may include nature-themed business signs like wall covers. These medical clinic interior design ideas will relieve stress and please the eyes. The waves of the ocean, lush greenery and enchanting landscapes all serve to relax the nervous system. You can achieve designs inspired by these themes with the help of artful office signs. 
Idea 7. Create a meditation room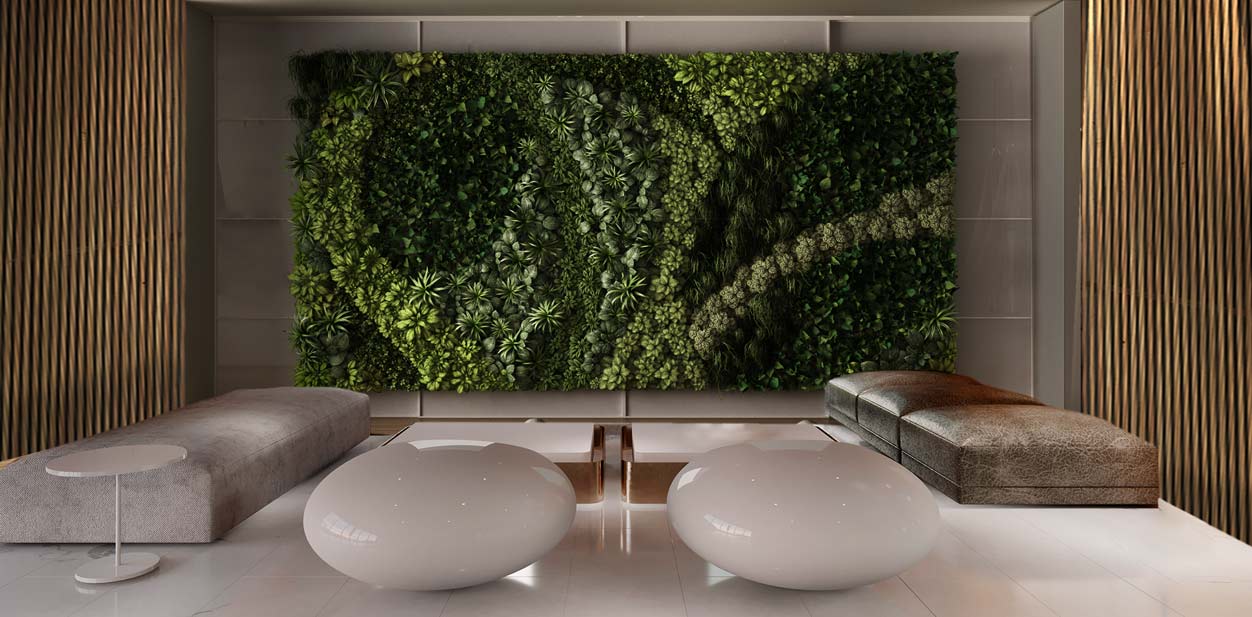 If your staff and patients are interested in mindfulness, create quiet spaces where they can focus and find peace. Successful medical office interior design ideas for similar zones provide dim lighting to create a calm atmosphere. For modern medical office interior design, use couches or reclining seats against soundproof walls.
Medical Office Design Ideas for Patient-Friendly Exam Rooms
Going to the doctor's office can be intimidating. Thoughtful medical clinic interior design ideas for exam rooms have been shown to increase patient satisfaction.
Idea 8. Decorate with inspirational quotes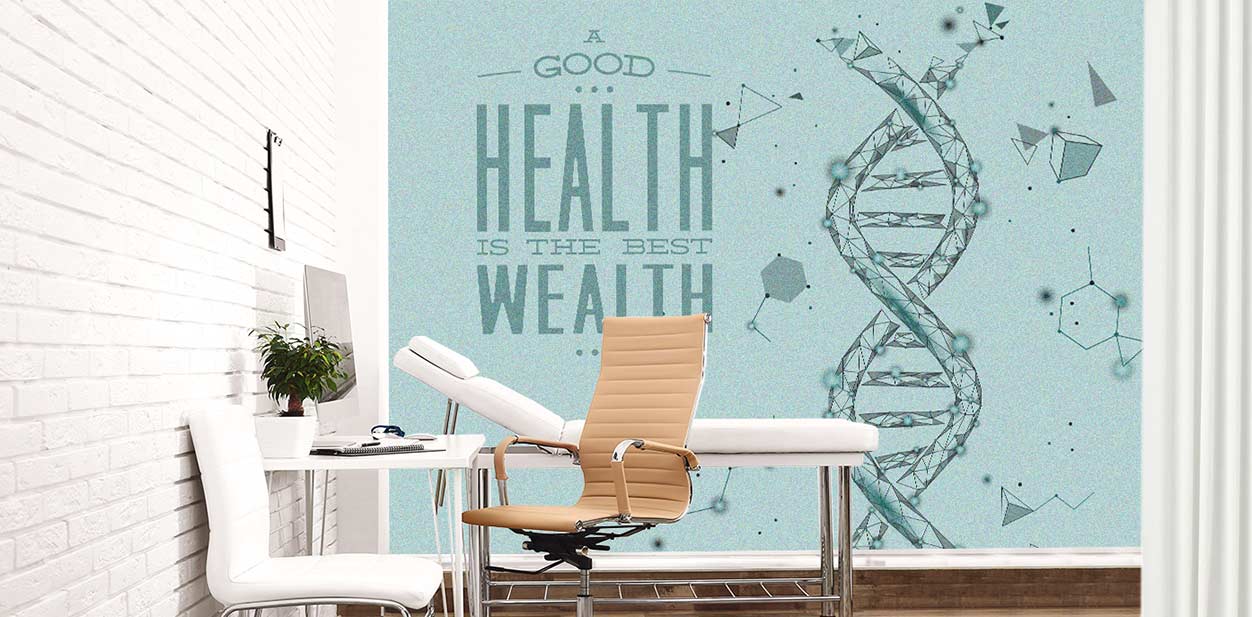 Take advantage of the opportunity to lift people's mood with inspirational quotes. They will provide patients the encouragement needed to overcome health concerns with a positive attitude. Wall decals and 3D signs are standard tools for modern medical office interior design. 
Idea 9. Separate different areas with colors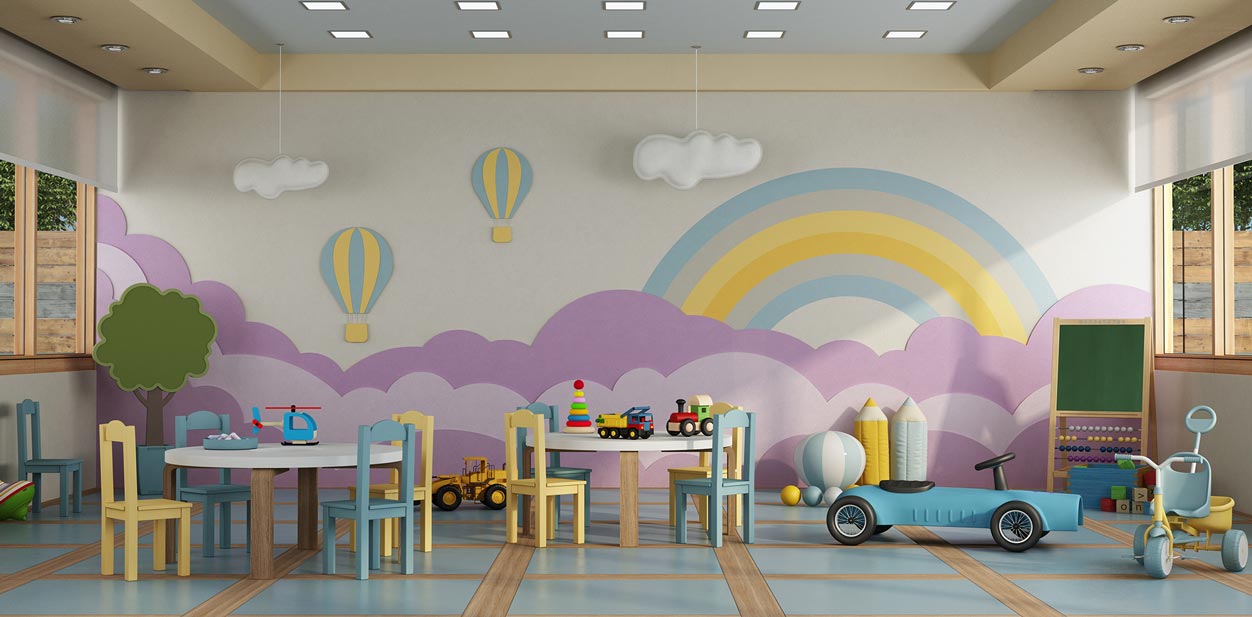 Aside from inspirational quotes, medical office interior design ideas can be used to distinguish and set a suitable tone inside different areas of your medical premise. For example, decorate with brighter hues in spaces where children play and cooler tones in waiting rooms.
Explore medical office signs. 
Medical Office Exterior Design Ideas
Wondering how to design a medical clinic from outside? While interior signs are an important aspect of medical centers, the exterior of the building is just as valuable for establishing your authority. 
Check out the link to discover the importance of business signage.
Idea 10. Use visible color contrasts
Installing signage that's readable from a distance is important. High-contrast colors such as black or blue against a white background provide excellent visibility from afar. Use colorful building signs to attract attention with innovative designs. It's also a good idea to incorporate branding and promotional content on outdoor signs. 
Idea 11. Decorate every surface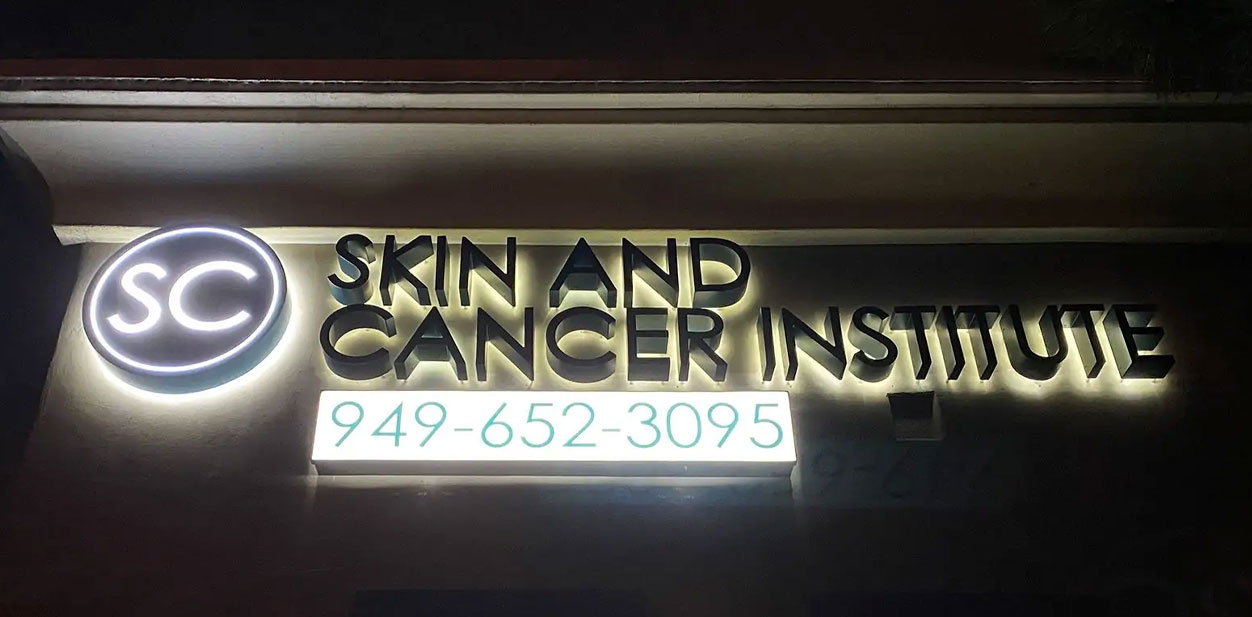 Aside from advertising, decorations are also important for ushering in a positive atmosphere. Go ahead and use reverse channel letters to instill a sense of elegance and a focal point. Another one of the best medical office building design trends are light up signs for showcasing your message by day and night.
Idea 12. Get in the limelight of noticeable solutions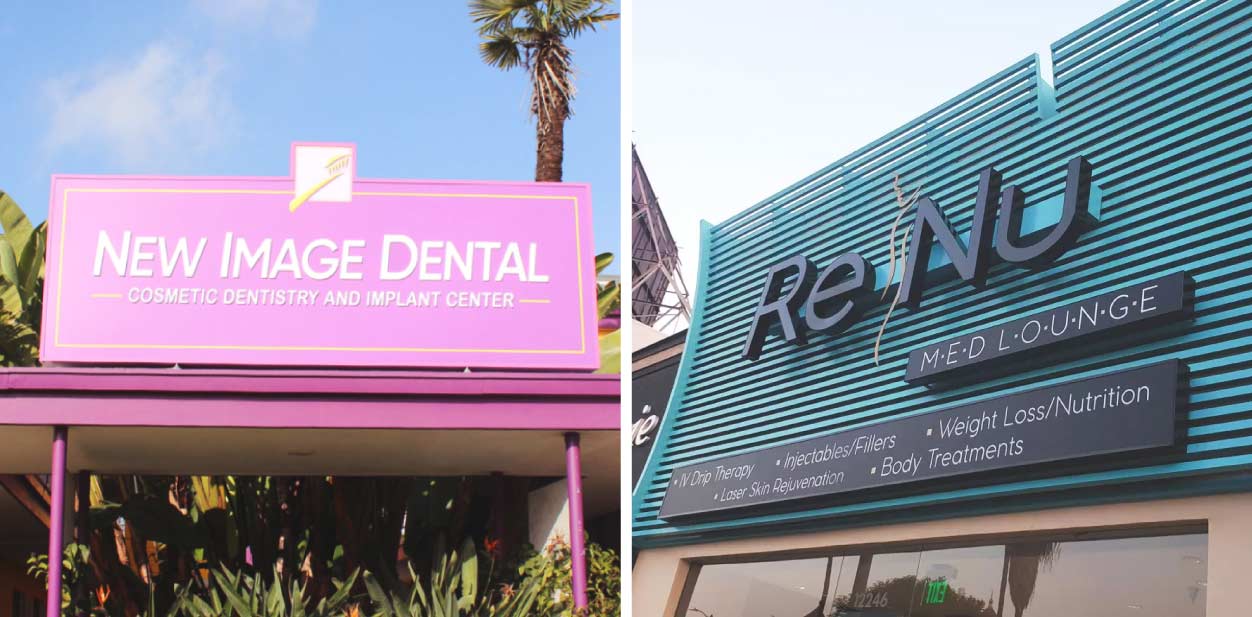 High rise signs on top of your building will spotlight your brand from all around. Showcase your company name and logo to present your prominence. Rooftop solutions are distinguished modern medical clinic designs for marking your location. Combine it with an off-building pylon sign for even more exposure
Have an idea for a custom medical office design solution? Get a quote!
Idea 13. Make wayfinding easier for visitors
For an eye-catching effect, modern medical clinic design solutions are often installed at ground level. Monument signs will let your visitors know they've arrived at the right place. They may also provide directions to the entrance, parking lots and other wings of the medical center. 
Idea 14. Apply window and door wraps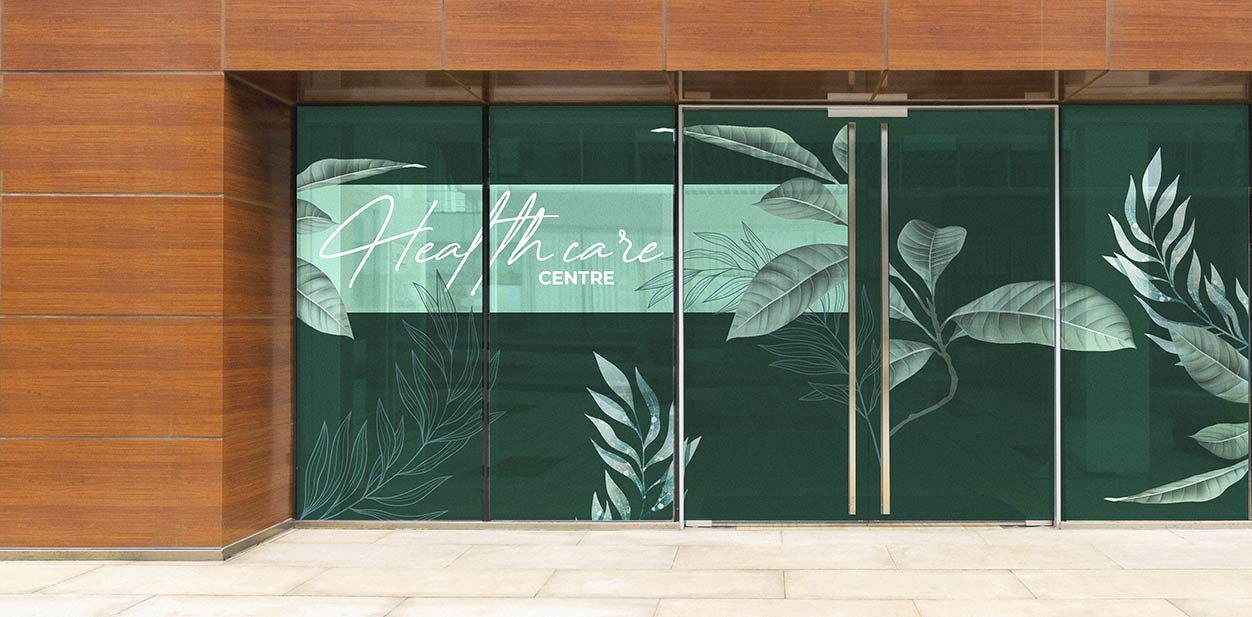 Contemporary medical office design plans for medical facilities embrace multiple profiles. A versatile tool for shaping your identity are window decals, door coverings and other custom decals. They can promote and advertise your products and services as well as decorate. They're also effective in conveying information such as your medical center's working hours and types of services provided. Modern large format printing technologies allow for top print quality on all the mediums.
Idea 15. Reduce noise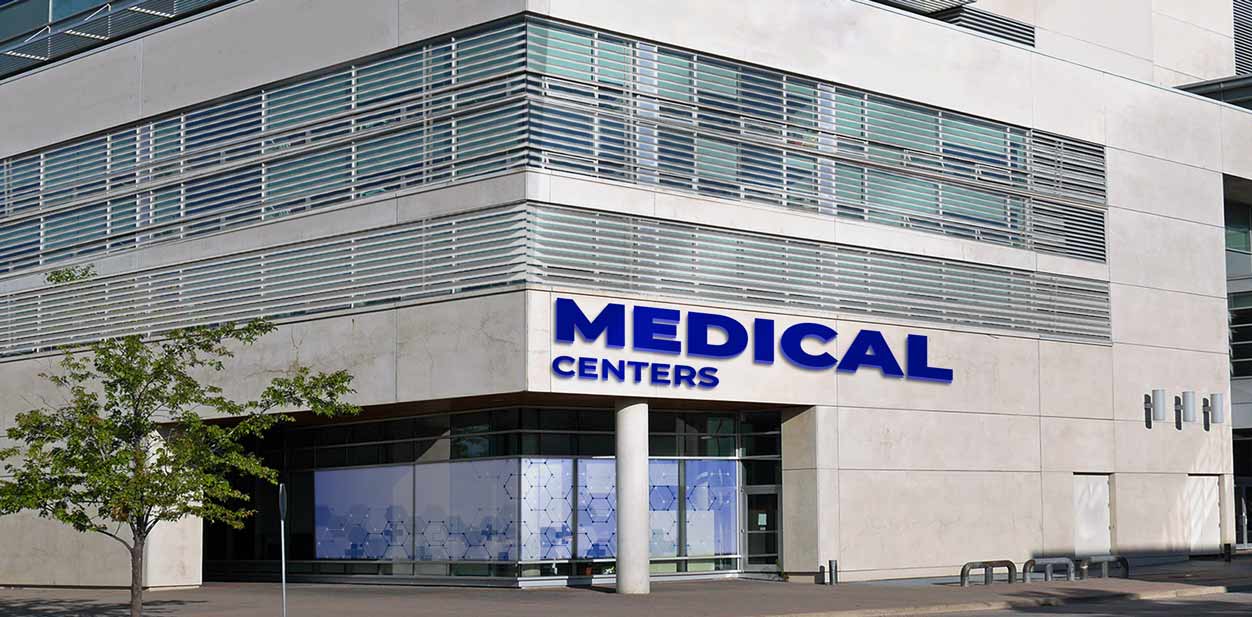 Medical office building design trends are keen on using blinds between the glass for privacy and noise reduction. These innovative solutions grant extra visual, acoustic and light control. They also provide full visibility from the inside and look appealing from the outside.
Clock on the link to learn more about outdoor business sign ideas. 
Modern Medical Clinic Design Ideas 
Today, many medical centers are being designed with aesthetically pleasing medical office design ideas in mind. This is due to a growing demand for a functional yet attractive environment. Let's check out visual medical office design trends to look out for in 2021.
Idea 16. Incorporate nature in medical office design ideas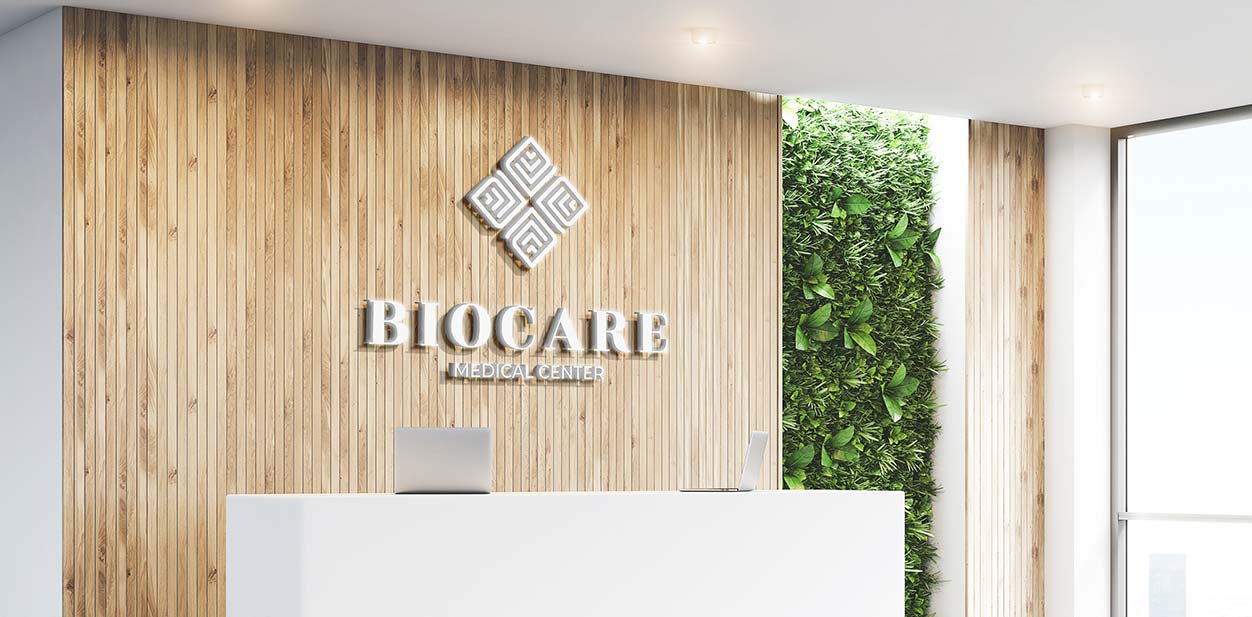 Are you curious about how to design a medical sign to be on-trend? Nowadays, medical clinic design ideas often include nature themed designs in the overall layout. In fact, green design has a positive effect on the emotional health of patients. Modern medical clinic design requires a visual link to nature everywhere from the lobby to the doctor's examination room. Nature-inspired modern medical clinic design can be achieved by utilizing eco-friendly elements such as wood, flowers and plants.
Idea 17. Use LED lights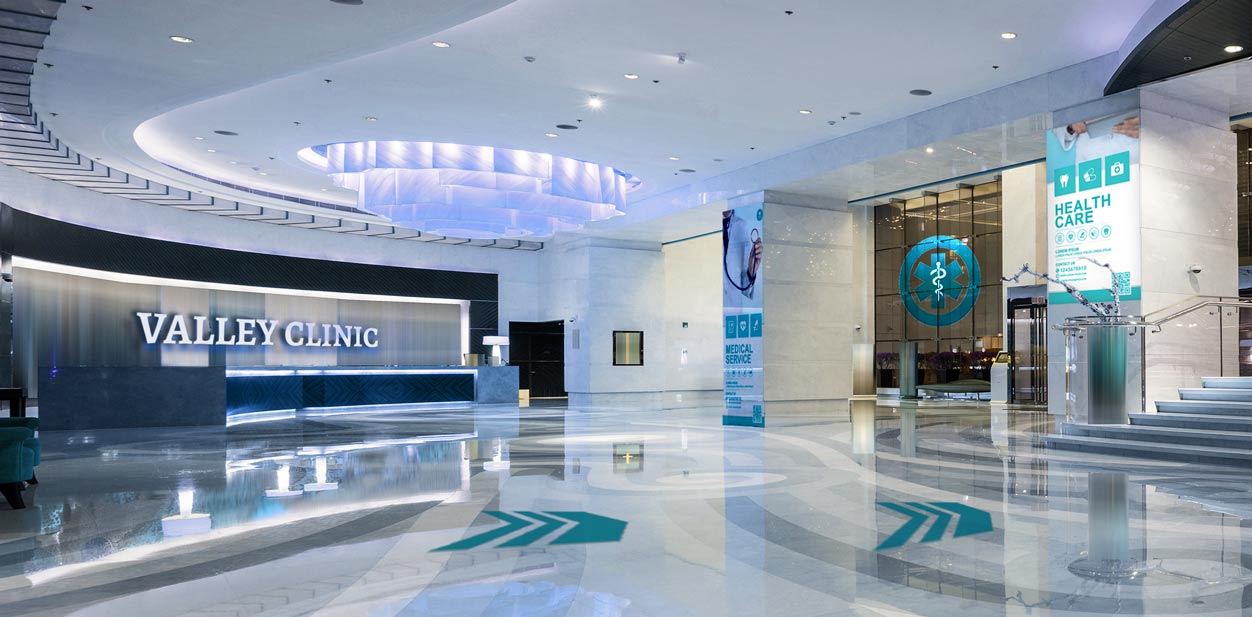 Another mindful trend for medical office design ideas is the switch to more energy-efficient solutions. To stay on top of medical office building design trends, consider upgrading to LEDs. They look brilliant, last a long time and use less energy. 
Idea 18. Arrange live plants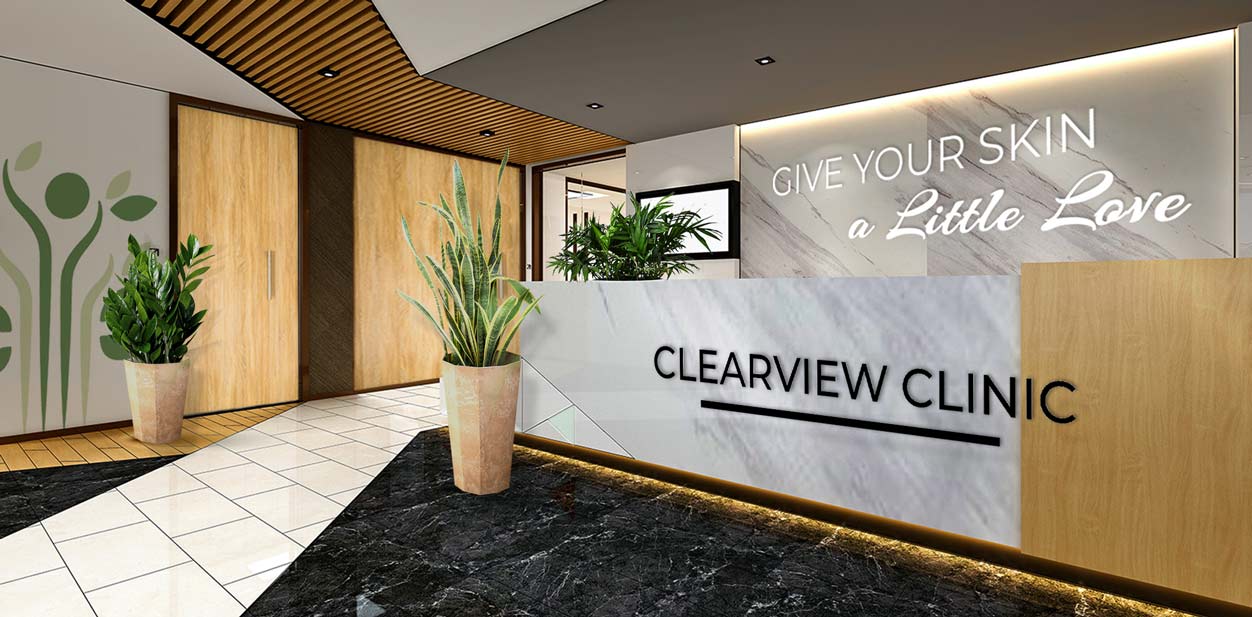 The use of live plants is another beneficial modern medical office interior design to implement. Not only do they look great but plants like the Mass Cane, Spider Plant, and Snake Plant may also aid in the purification of air in the office. 
Idea 19. Choose multifunctional designs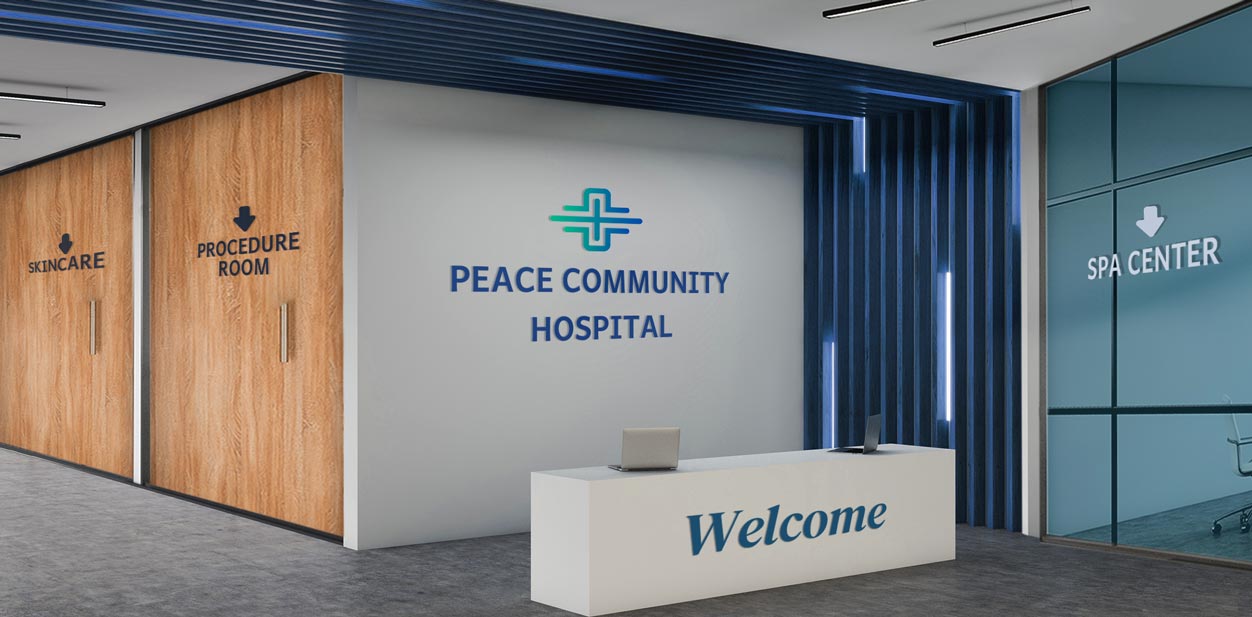 Medical office design ideas include combined space planning. They may integrate consultation, diagnosis and treatment services all in a single location. Use curtains to allow for instant privacy when needed for another good medical office design idea.
Idea 20. More 'home,' less 'clinic' patterns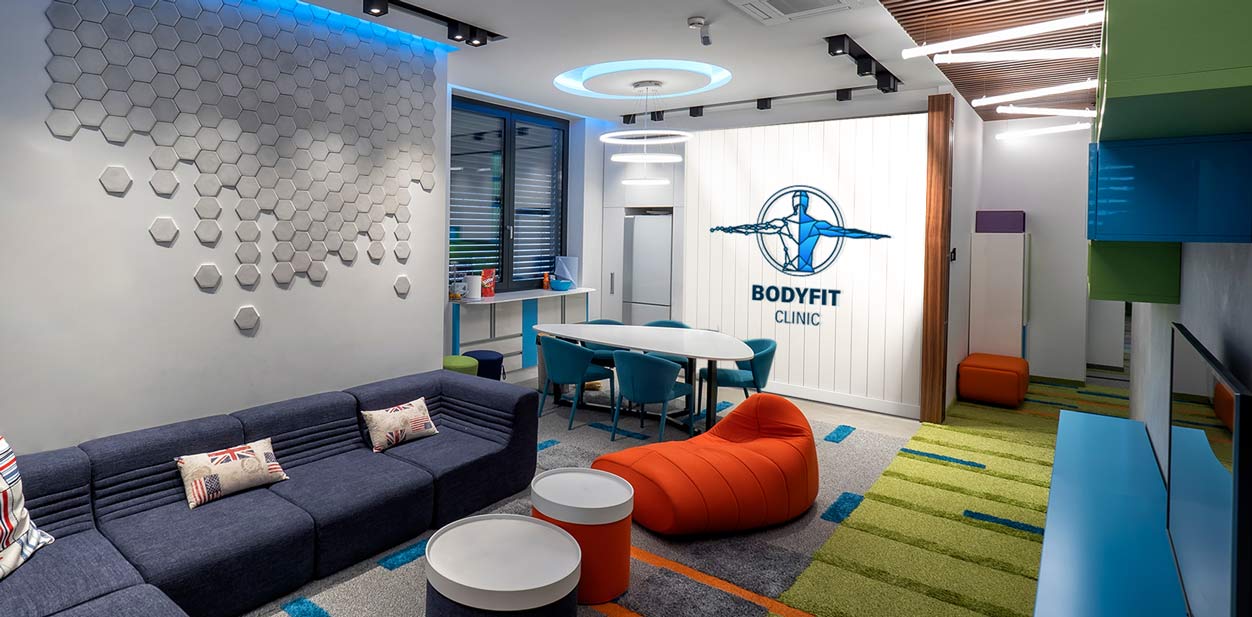 Medical office interior design ideas are innumerable. A forward-thinking type of contemporary medical office design implements a homey and patient-centric approach. Designing a modern office similar to a home will make patients feel more calm and restful. This design format may include comfortable furniture, rest areas and so on.
For your own tailor-made medical office designs, contact our specialist and get a free quote!
How to Design a Medical Clinic for a Better Experience?
Modern medical clinic design is aimed at faster recuperation for patients and a more comfortable stay. It also contributes to a better impression of your medical facility. 
Let's forget about boring clinical surroundings and check out the top medical clinic design ideas. 
Idea 21. Accentuate the positive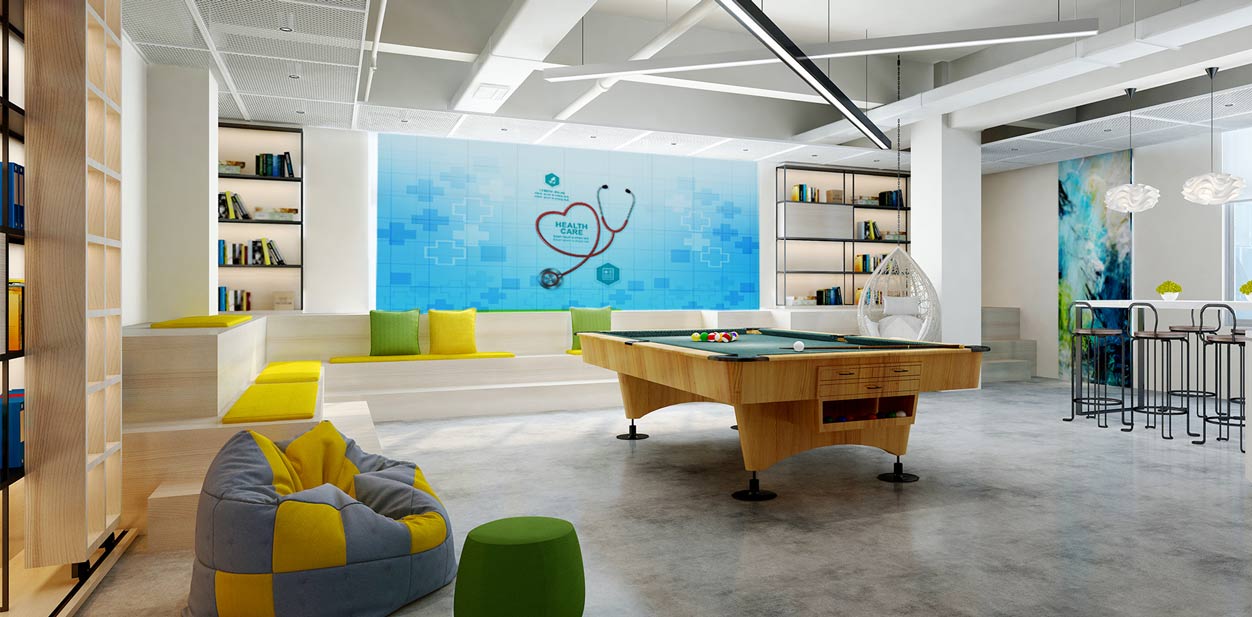 Would you like to know how to design a medical clinic for establishing a more dynamic atmosphere? Modern medical office interior design can include but is not limited to free WiFi, television and systems for children's video games.
Idea 22. Take advantage of unifying accents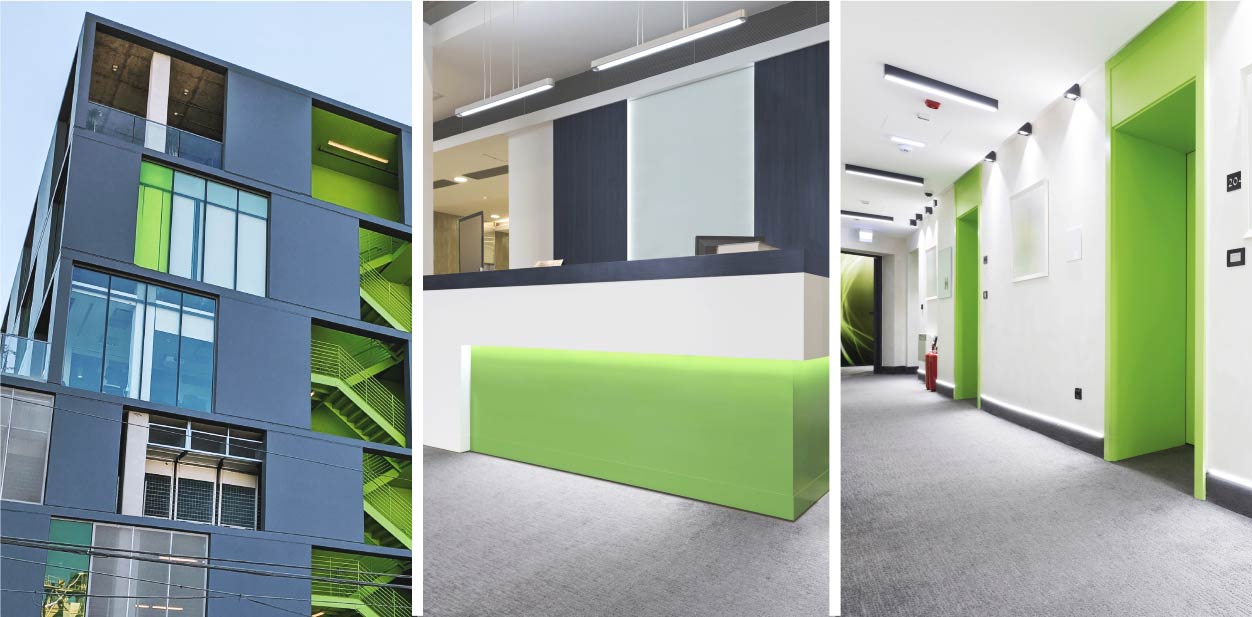 Building a medical facility in a consistent manner has a lot of advantages. For instance, many designers strive to implement medical clinic design ideas that imitate peaceful environments. Such an underlying theme will create stability in all areas of your medical clinic. 
Idea 23. Arrange layout to reduce foot traffic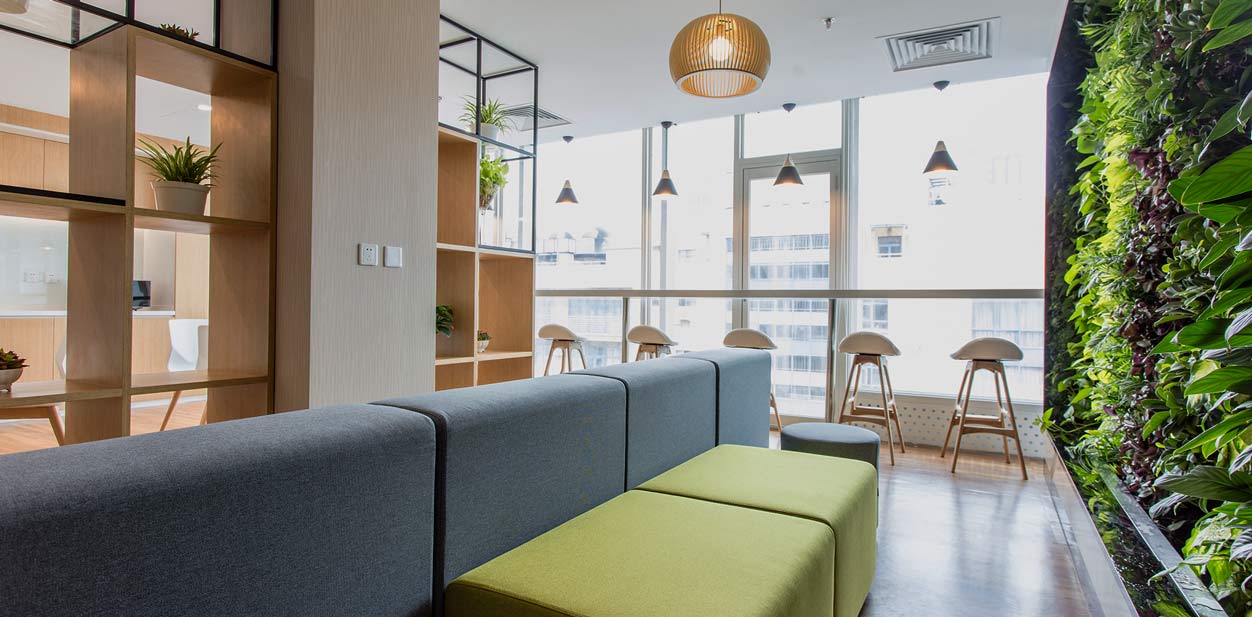 Promote privacy and expedite the day's operations by streamlining the movement of staff, patients and visitors. The layout should be built to avoid confusion and reduce foot traffic. Medical clinic design ideas include rearranging furniture to grant a quick sense of pace and productivity in the space. 
Idea 24. Mind lighting and color tones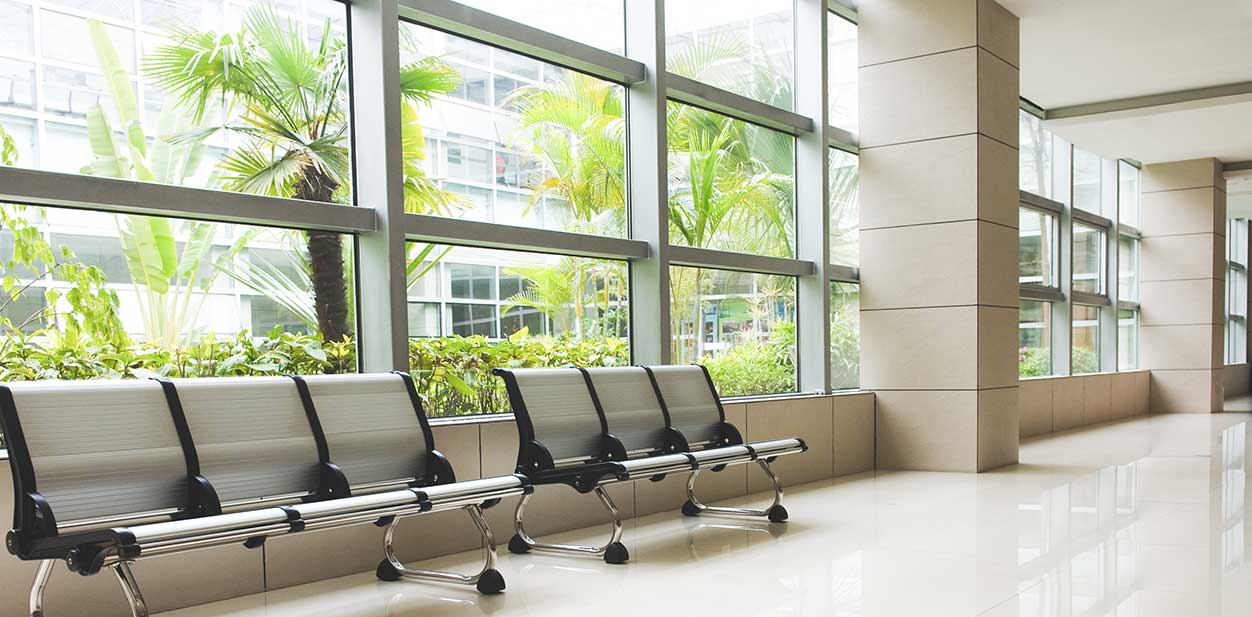 Clinics tend to have modern medical office interior designs with muted lights to establish a calming environment. Environmental designers note that colors like sage green or dusty blue foster a feeling of serenity. 
Idea 25. Consider the unique needs of patients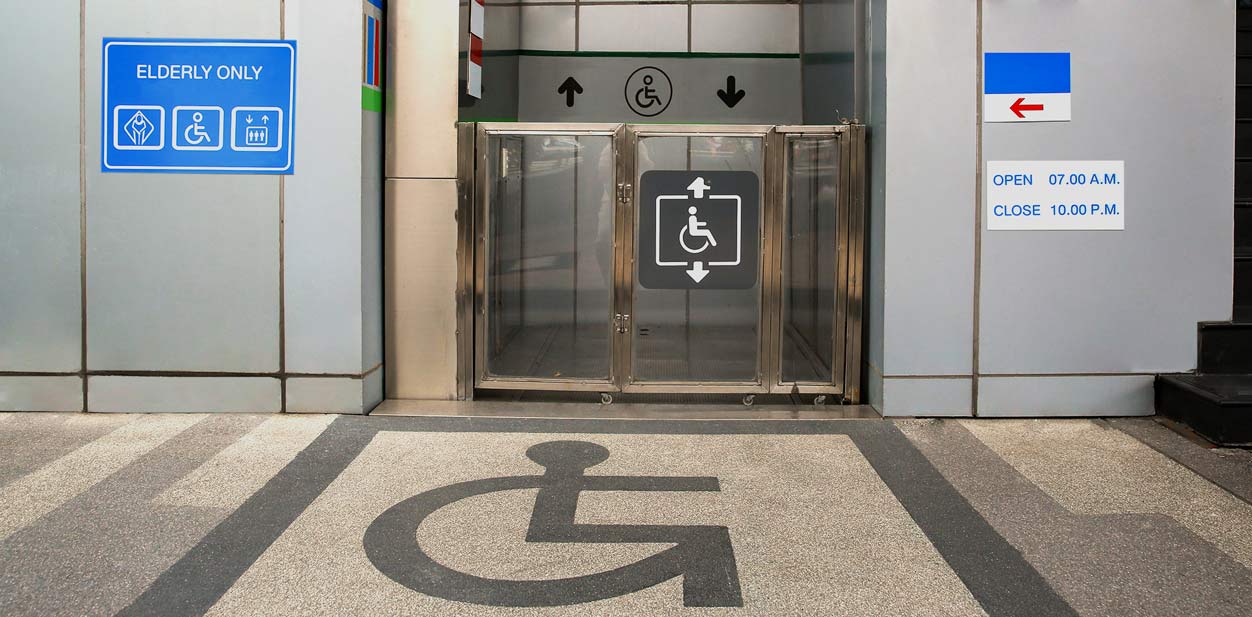 Still wondering how to design a medical clinic that will be helpful to patients? Architects, designers and doctors all want to implement medical clinic design ideas to make patients feel at ease. Make sure to collaborate for best results. Finally, pay extra attention to the width of doorways. This will ease the safe movement of patients in wheelchairs and gurneys. 
Want to create an efficient medical office design? It's necessary to work with a skilled design team. We know exactly how to create an optimal environment for staff and patients using custom signage and design solutions. We have extensive experience working with the medical industry. Contact us and get your free quote now!