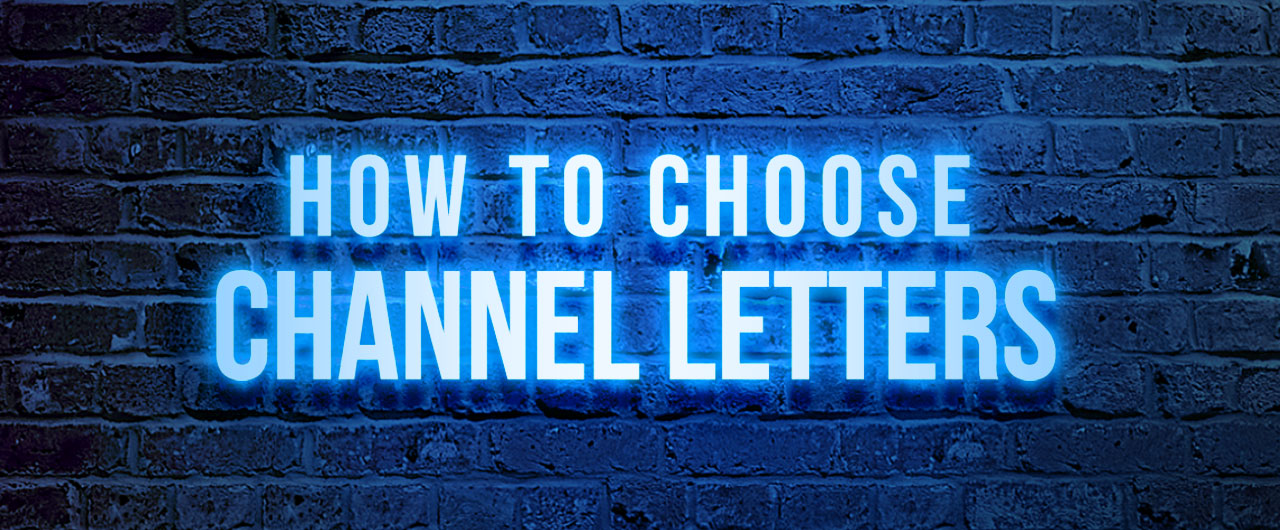 How to choose Channel Letter Signs ideal for your business in one epic guide
The science of impeccable Built up Letters
Channel Letters are important. This is the assumption we start with here. If you're not on board yet, we've got nothing for you. Kidding. Even if you have a startup business, you know that some elements are crucial to business success.
If You seek for a way to brand your business identity, You need to find that extra "oomph", which makes your target audience pay attention.
Exterior signage builds a brand platform – something every business, including yours, needs to be careful in making the right choice.
It is important to captivate the attention of the customers and invite people – give the potential client a reason to come in. Business exterior signage, thing sometimes overlooked, contributes to your business success as much as the promotions, any of your marketing campaigns or product quality.
So, without further ado, honorary exterior signage – channel built up letters and figures!
What is a Channel Letter Sign?
Channel Letters are first and foremost effective, marketing physical approach to draw in potential clients.
Channel letters give your business establishment an elegant glow with 24-hour Client awareness.
Depending on how you reason, there are several types of Channel Letters, you might like to know of – before you purchase any.
Types of the Channel Build up Letters
Channel letters are the most popular business signage, grouped into two categories: illuminated and non-illuminated. Both are equally used as an exterior signage as well as an interior signage.
To suffice today's modern times, you need the best solutions to stand out from the crowd of competition:
• Front lit
• Backlit
• Dual Lighted Letters
• Lighted Channel box
• 3D non-illuminated letter signs
• Marquee letters
• Side lit
• Whole 3D lit channel letters
• Your Channel Letters
Front lit Channel letters
Depending on how impressive is the channel letter design, it can grab attention, showcase the name of your company to your clients.
Face-Illuminated or front lit shines through the translucent Acrylic face, improves the visibility of your establishment day and night, among other things and factors.
Face-lit up Signs pull double duty- it՛s ideal both for directional and marketing usages. Face lit signage help anybody who wants to come to your brick and mortar territory, easily find his/her way.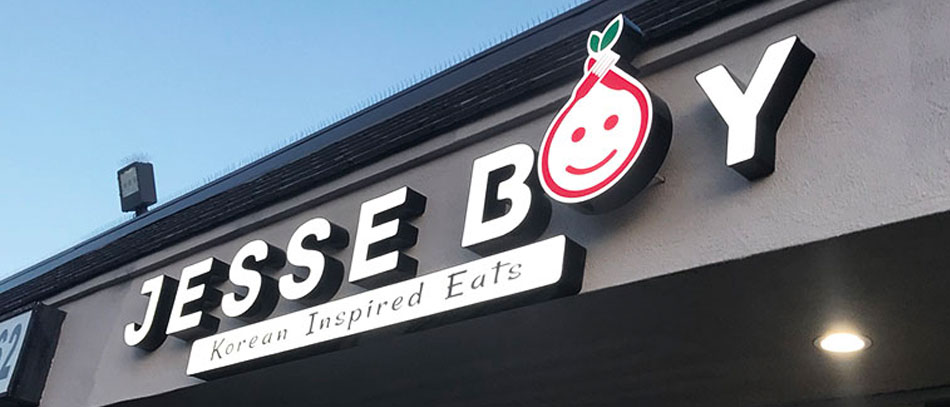 Stand out with this professional and sleek commercial signage. 
Application areas: Outdoor and indoor usage; Shopping centers, retail shops and boutiques, etc.
Backlit Channel letter
Back or Reverse Lit Letters emit light from behind the letter, creating a halo glow. Reverse or Halo lit Signs give your business a sophisticated visibility. With softer lighting, the letters just pop up from the wall, creating that magnificent look.
Backlit 3D letters have a solid not-illuminated Aluminum face and an open or covered (prevents crawlers from nesting inside the letters) Acrylic or Lexan rear.
This sign is installed with the help of spacers. The further away is the sign from the wall, the larger is the ambience of light around the letters.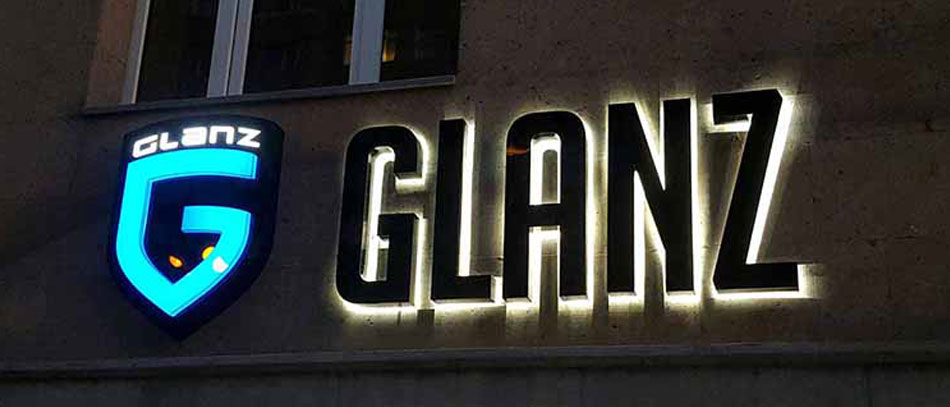 Go for Backlit Letter Signs if you want an impactful, classy look.
Application areas: outdoor usage – Service-oriented companies such as hotels or hospitals, Indoor usage – Bars, Pubs and dim lit areas
Dual Lighted Letters
Front and Back lit or just Dual Lit Letter Sign is the lovechild of front-lit and backlit letters. Thus, this type of Build-up Letters carries the advantages of both.
The light emits from the back of the letter, giving the sign a delicate glow, whereas the illuminated face floats off the space creating double the effect – high-end look.
If you are looking for something truly special, dual lit channel letters are the perfect option to give your business a dramatic brand look.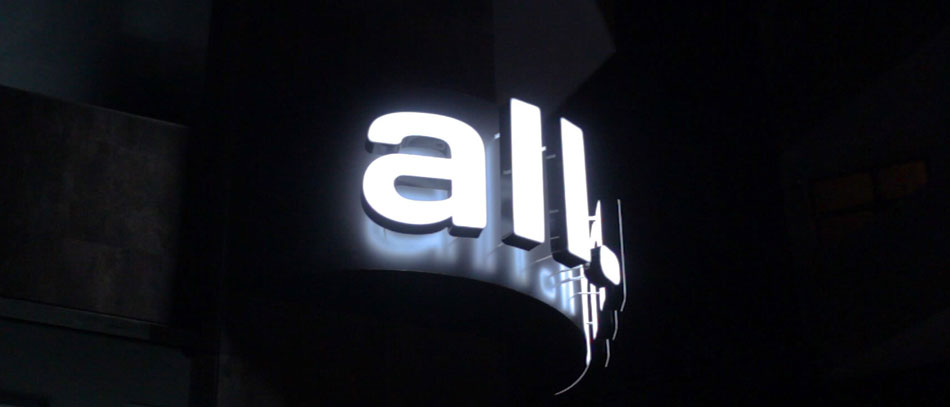 The best illuminated of all the Channel letters, this sign is an unmatched promotional tool for your marketing needs. 
Application areas: Outdoor usage; any retail frontage
Lighted Channel box- Lightbox
Highlight your exterior premises with lightbox signs. When displayed onto pylon signs, above counters, in the lobby area or in shopfronts or fascia, these illuminated boxes give your brand a sleek look.
Generally made of Acrylic or Lexan face and Aluminum base, Lightboxes can be either one or double-sided.
Lightboxes are ideal to identify both logo and the company name in a neat and branded display.
With Lightboxes, you can incorporate your brand colors and advertise your store and office day and night.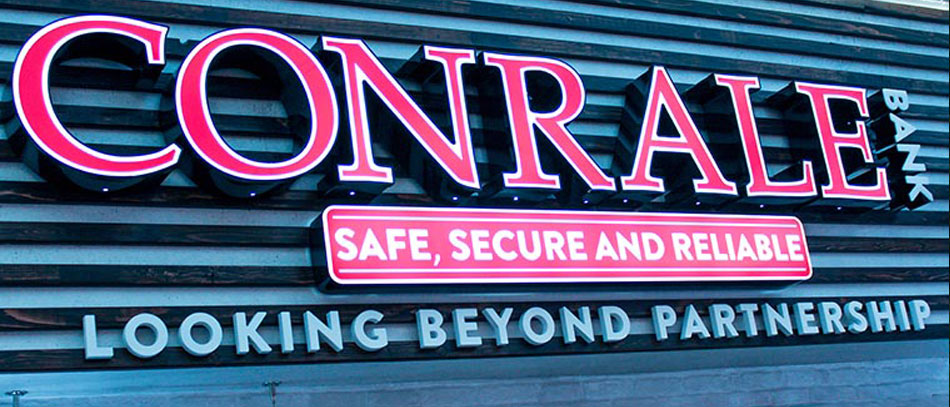 Stun your clients with this professionally designed and constructed sign!
Application area: Commonly used outdoors; Shopping, Dining, entertaining and similar industries
3D letters | non-illuminated Channel letters
The 3d letters are typically used as an exterior and most of the time as an interior branding solution. 3D letters while used outdoors lose themselves among the city lights and other illuminated signs and digital displays at night!
But used indoors, the letters, which literally jut out from the wall, are made to any height, font, depth and size to astound the visitors.
Non-illuminated 3d letters are created from quality materials, most commonly from a rustproof Aluminum, Acrylic and what not! The whole arsenal of custom materials and design solutions never left anyone down.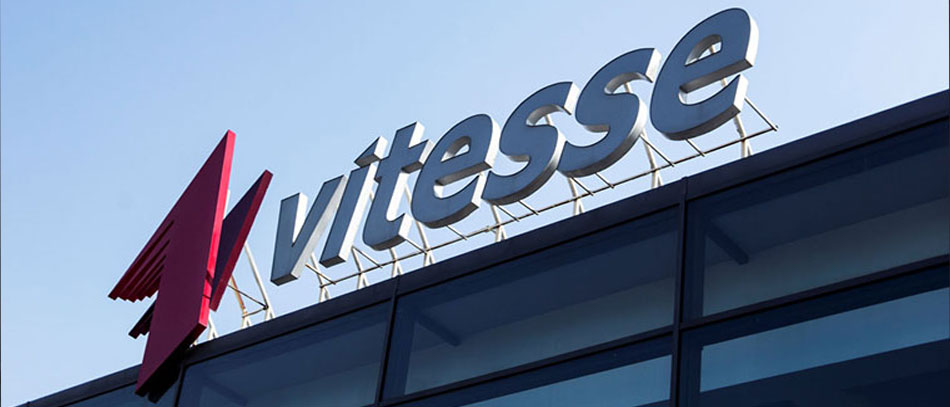 Brand your office, pub or bar with 3D letters, create extra dimensions and boost your brand presence.
Application areas: Offices, interior premises, any business establishment
Marquee letters
Of course, DIY Marquee letters are great, but we offer something more than a standard 18 inch letters. Marquee letters – larger and more amazing, dress up any occasion you might have.
Enliven your reception room, dessert table, with custom messaging for the guests and visitors.
Marquee letters or light-up letters can have Mr & Mrs, heart, love, initials, names and city name lettering. Anything you might want to imagine and personalize to your liking!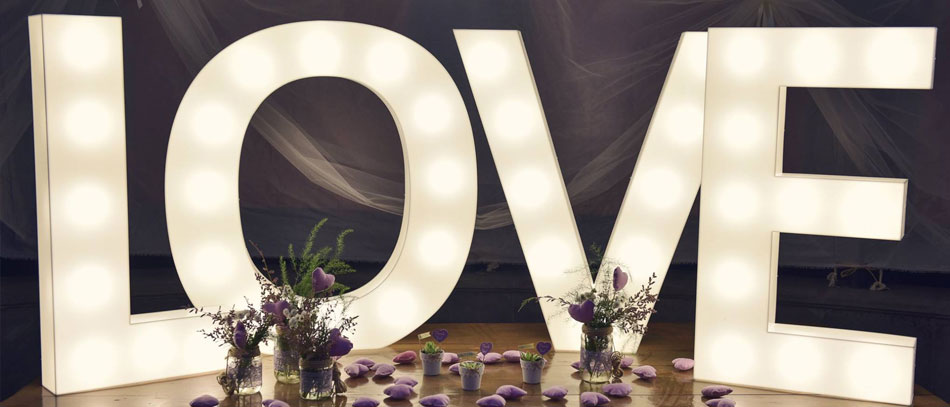 Big trend in house décor, Marquee letters can be individually-lit, and individually-built with industrial chic, vintage charm and modern look.
Application area: Decoration for special events such as weddings, parties, engagements, photography, or other.
Side lit Channel Letters
Made of an Acrylic sheeting and Aluminum face, these side-lit channel letters are the effective component for the interior brand awareness. Ideal for commercial usage, these extravagant signs fit any logo, company name letterings and message.
Whilst the exterior signage like front or backlit channel letters bring in new customers, these side lit signs give your enterprise a cohesive look and that you not only care about your business identity but by extension, care also about your customers.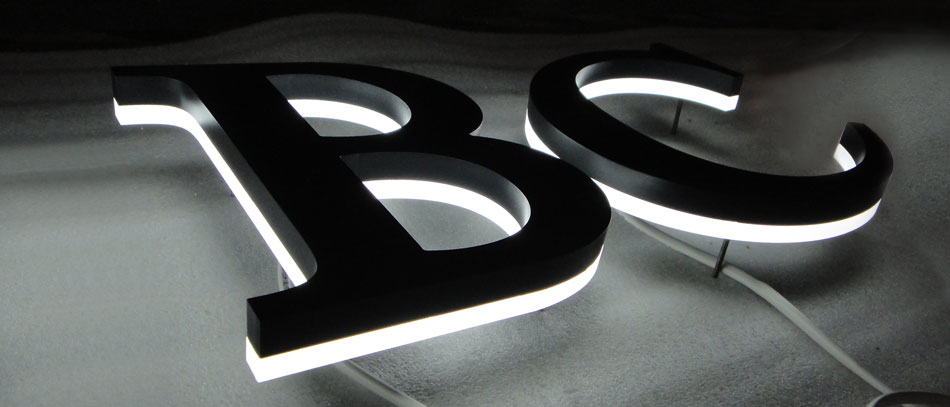 We offer these aesthetically-pleasing signage as a clear choice for interior branding.
Application areas: Indoor usage: anywhere needed a commercial top grade sign
Whole 3D lit channel letters
Channel letters come in a plethora of types and styles. To help you thrive in this highly competitive business landscape, we also offer whole 3D lit Channel letters for interior usage.
Made of Acrylic or Lexan faces and sides, 3D illuminated sign gives amazing value to the oblivious observers.
If you are looking for a brighter and attention-grabbing display, opt for this 3D illuminated sign to fit your enterprise.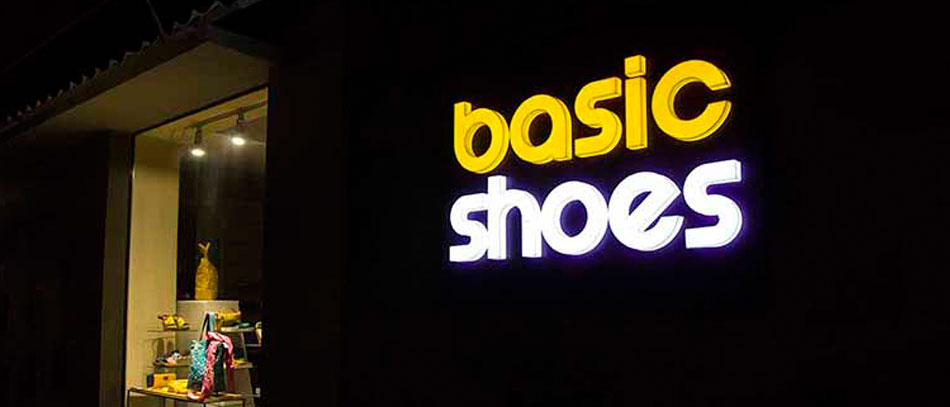 Unlike its Counterpart – Lightbox, this is a WHOLLY Lighted Channel Box with your custom design and messaging wishes.
Application areas: Indoors – suits any marketing campaign
Your Channel Letters
Channel Build-up Letters are tastefully tailored to fit any specifications, unique features and business philosophy.
Here at Front Signs, we are open to any challenges just to create a powerful business signage for your marketing strategy. We use vibrant colors, quality materials, dramatic color LEDs, unique and distinctive design custom make just for your business.
We are here to make your ideas into a positive reality. 
Important: If you can't find the type of channel letter or cant choose which will suit best, contact our magnificent Rose for the best advice on Channel Letters.
Advantages
• Fully customizable shape, size, color, typeface, style and image to your branding
• The first choice for the business individuals and for a solid reason why
• Perfect for franchises and independent small businesses
• Energy efficient, provides top-notch visibility 24/7
• Durable and sturdy construction meant last for decades
• Stands tall to the worst that mother nature can throw at your signage
• Maintenance and repair are a breeze
• Cost-effective and delivers big results
What you need to know before buying Channel Letter Signs
Font
Choosing the right font from unlimited available fonts might seem a nightmare. Therefore, we also provide the best fonts based on popularity.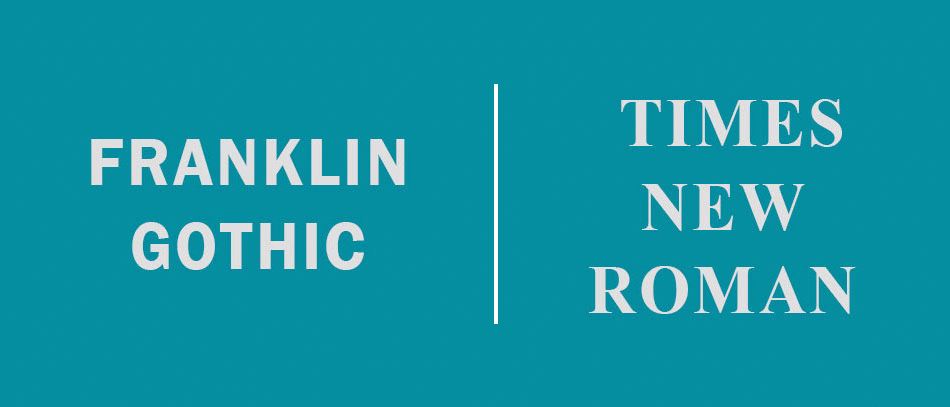 Helvetica was designed half-century ago and is still highly popular!
Futura was created in the mid-20th century but comes up the second followed by Garamond, which is the oldest (Created for the French King Francis himself!).
For a detailed info, you can read our blog post on how and why is the Font important.
Materials
Here, let's categorize the channel letters into Exterior and Interior Letter Signs to have the complete image on the materials used.
Exterior Channel Letters: For indoor usages, we prefer, and as stated by the laws and regulations, to use durable materials like Acrylic and Lexan for face, and high grade Aluminum sheeting for back and sides. Hence, there are accordingly Acrylic Channel Letters and Lexan Channel letters.
From the above-mentioned types of Channel letters, only Front lit, Backlit, Dual lit and 3D non-illuminated Signs can be used outdoors.
Interior Channel Letters: 3D non-illuminated signs have more options whilst used for interior branding. Materials such as Wood, Ultraboard, PVC, thick sheets of Styrene and of course Aluminum and Acrylic are used depending on your brand style. Plywood or Aluminum sheets are used as a base for the light system for Marquee Letters. Whole lit 3D letters have Aluminum base but Acrylic/Lexan face and sides to provide maximum brightness.
Important: Lexan comes in rolls, which means we can shape larger channel letters from ONE piece of sheet.
Illumination
If you are looking for a long-term perspective sign with a bright illumination- LED lights are the new trend and the popular trend!
LED lights are environmentally friendlier, require minimal maintenance. It doesn't have the warm glow of the neon light, but has more focused light source and lower utility bill in the end!
Separate illumination system is also possible.
The styles of Channel letters can come with illuminated circuit, billboard-bullet lights or similar lighting mechanism.
Style and installation
Front Signs is a premier sign making company experienced in designing, fabricating and installing the Custom Channel Signs.
We offer different ways to personalize the look of the Channel Build-up Letters.
Channel Letters can be designed as:
• Under Awning Hanging Signs
• Wall Blade Signs
• Raceway signs
• Pin-mounted signs
• Direct-mounted signs
Hanging Channel Letters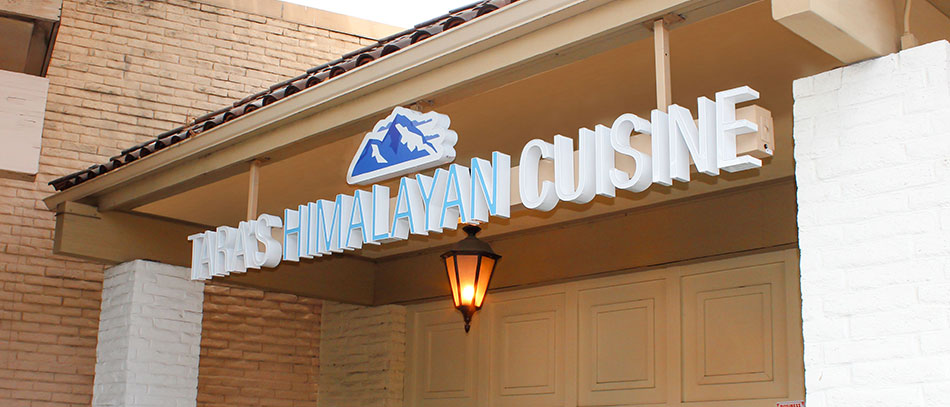 Under awning hanging mechanisms are ideal when you have an arched entrance. It fits the style whether it's a shop or a boutique.
Application areas: Restaurants, shops, chain stores, etc.
Illumination types: outdoors- front-lit, backlit, Indoors – front/backlit, side lit, whole lit.
Installation: Accessories – Chains, Aluminum poles on a hanging raceway
Wall Blade Channel letters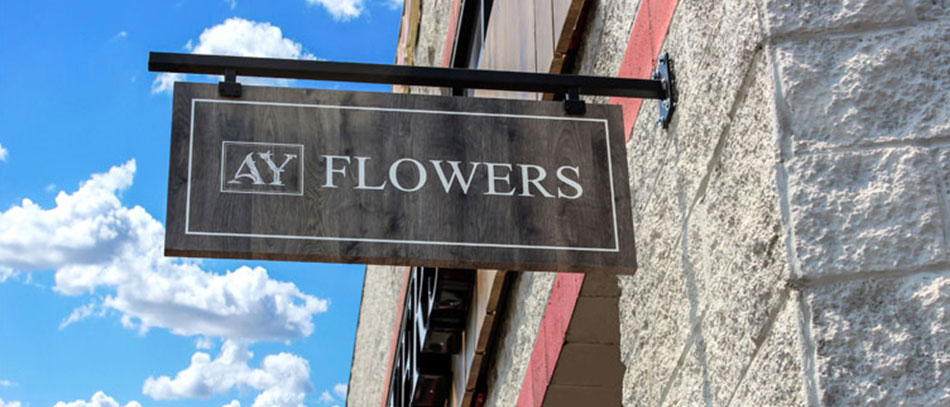 Wall blade Letter signage is most often used for double-sided visibility, can be displayed above the entryway to maximum curb attention.
Application areas: fascia of storefronts, workshops, Studios, etc.
Illumination types: outdoor signs- front lit, backlit, with bullet lights.
Installation: type – perpendicular, projecting sign
Raceway Channel letters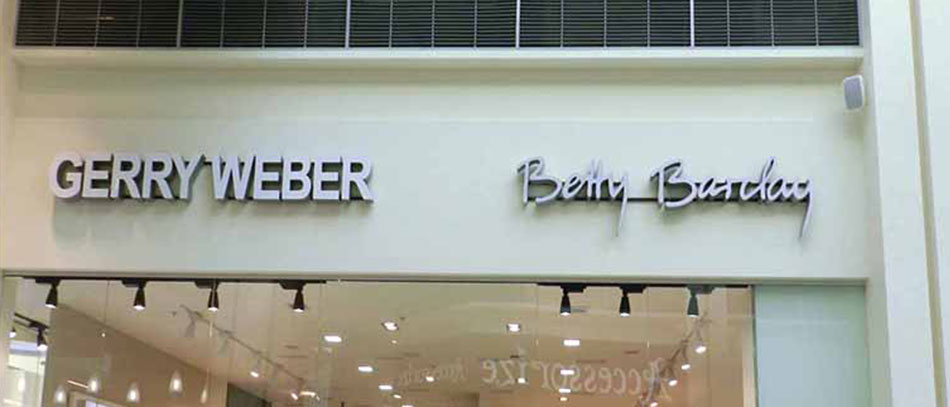 Raceway Channel Letters or background Channel Letters are placed just above the entryway and awnings to increase the traffic.
The different option of illumination and overall the style of the raceway sign compliment the theme and color palette of your business.
Application areas: restaurants, Hotels, retail shops, etc.
Installation:
Accessories – Screws
Type – direct-mounted, set mounted from top and/or bottom.
Pin-mounted Channel letters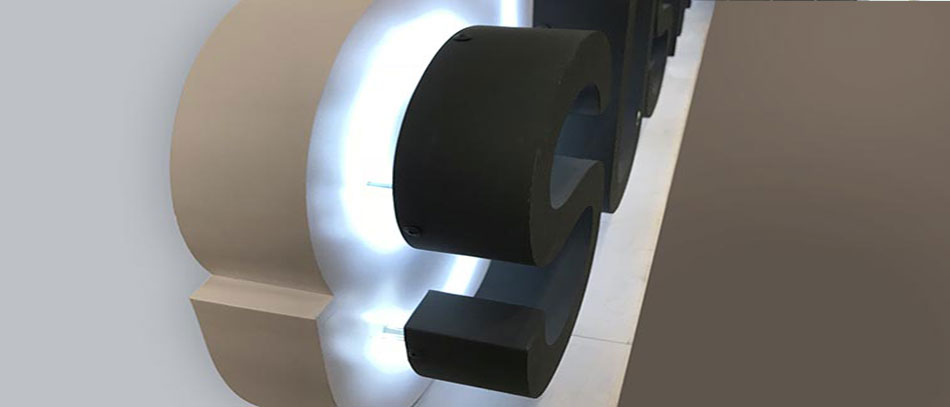 Channel Letters with spacers are fabricated to fit a specific business brand. Usually, these pin-mounted 3D Letters are not illuminated, of larger size to serve as a directory signage.
Application areas: storefronts with larger space, solid locations.
Illumination: 3D non-lit letters, the sign can be illuminated by bullet lights.
Installation:
Accessories – Spacers
Type – direct-mounted
Direct mounted Channel Letters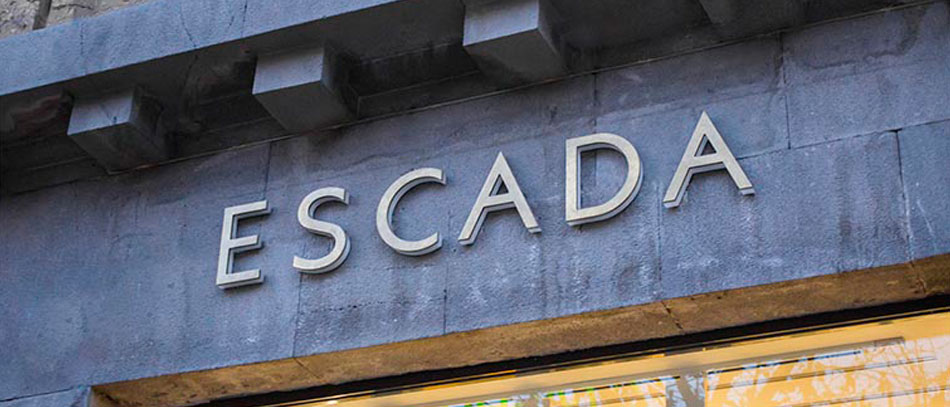 Channel letters, mounted with screws and other fasteners give a minimalistic look and elegance.
Fixed on the fascia or façade of the buildings or in the reception – over desk area these pan mounted Letters have neat message.
Application areas: above and inside the stores, retail shops, etc.
Illumination types: front lit, with bullet lights
Other Establishments that use Channel Letter and Figure signs
Professional institutions – government buildings, Cultural houses, daycare and community centers, Accounting, Legal, medical buildings, etc.
Dining and entertaining institutions – restaurants, bars, pubs, nightclubs, etc.
Retail shops – Convenience and grocery stores, Vehicle service centers, auto service,etc.
Gaming establishments – casinos, play centers, bowling centers, stadiums and arenas
Watch outs
1. Before purchasing the sign, consult with the local City council for the local zoning classifications and sign ordinance.
2. Think of a long-term investment. Consider a sign that will still be modern-looking after years. After all, it will cost 10$ or less per day as an advertising tool.
3. Consider the location and the plan permission and available space and the style of the building. So be flexible to change the design per project.
4. Choose the best options, do not cut the corners! Pay attention to the thickness of the materials, lifespan of LEDs and power supply.
Conclusion
There are plethora of possible combinations based on the type of the sign, style and illumination options.
To fit your business style and theme you need to pay attention to the fonts, material, color, size and shape of the Channel Lettering.
Make your bold statement, outlast the competition and bridge gaps between your business and the customer.
Forget the yesteryear trends and create YOUR Channel Letters with us!
Which Channel letter did you find the most compelling? Leave a comment down below!
---