Hotel Branding Guide: Strategies and Concepts to Dazzle Your Guests
Hotel branding establishes your reputation. It's how you tell your story and highlight the intangible aspects of your company. It's also a way to enhance guest experience and should be a priority for every hotelier.
Let's explore how you can achieve effective hotel branding with head-turning designs. Create a space worth every visit with tools ranging from building signs to large format printing solutions and beyond. 
Hotel Branding Design Guidelines 
Your hotel's branding purpose is the first element you should define. Let your visitors know why your hotel exists and what you do to make their stay extraordinary! 
A successful hotel branding design sets a favorable mood and instills comfort. Whether it's with interior lobby signs or exterior pylon signs, you can use professional displays to elevate your name to new heights. Let's go over inspiring ideas for every facet.   
Get top-notch branding with custom display projects from Front Signs. Contact us for a free quote and consultation. 
Interior Hotel Branding Design Concepts
The perception left by your hotel design is the core reason guests interact the way they do within your premises. It's a feeling-based process that allows them to comprehend their surroundings. Smart hospitality branding makes it easy for people to enjoy the space. Successful designs often integrate geography and regional culture. Be mindful of how you utilize everything from materials to technology to express familiarity.
Hotel Lobby Branding Design
A lobby should encapsulate your personality. It's the first point of contact visitors have with your space, so make them love it! 
Key factors of hotel branding design are your logo and name. Wayfinding signage and directories are the next obvious pieces that create an easy experience for your guests. 
The branding of hotels is determined by the style you wish to exude. Make sure you stick to a consistent theme whether you go for luxury hospitality branding or classic to traditional motifs. Regardless of choice, there are fundamentals that shouldn't be missed. 
Create a feeling of 'homines' with welcoming messages and attractive 3D signs. Illuminate them with mild-lighting and create additional warmth with soft-textured rugs. Don't forget to adorn your reception walls with art that suits your guest culture.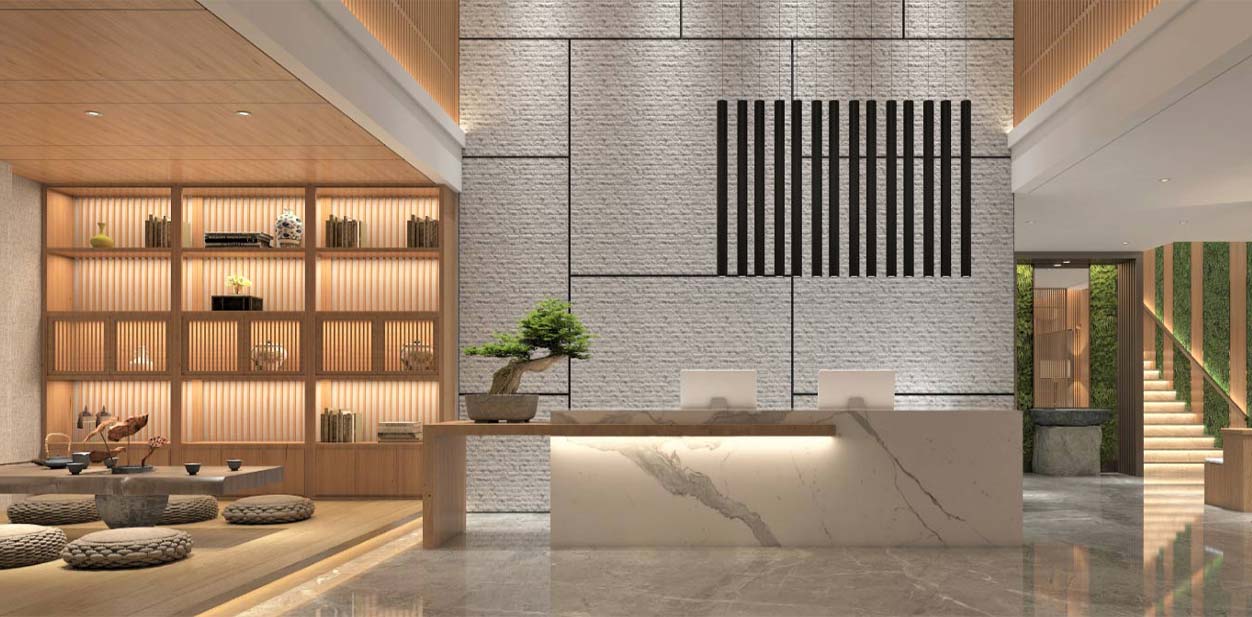 Read on for more modern hotel lobby designs to please your beloved guests. 
Hotel Room Branding Design
Do you prefer classic or contemporary hospitality branding for your accommodation rooms? Regardless of taste, every element should instill a sense of relaxation. 
Stick to mild color hues for a soothing atmosphere. Make one of the accent walls pop with graphic designs in your signature hues. Along with high-end hospitality branding, invest in quality furnishings in a matching color scheme. 
If you're going for a contemporary look, the addition of dark drapes is a beloved touch for a tranquil night's rest. Complete the calming ambiance with distinct lighting. Switch to LED lamps for an environmentally conscious approach.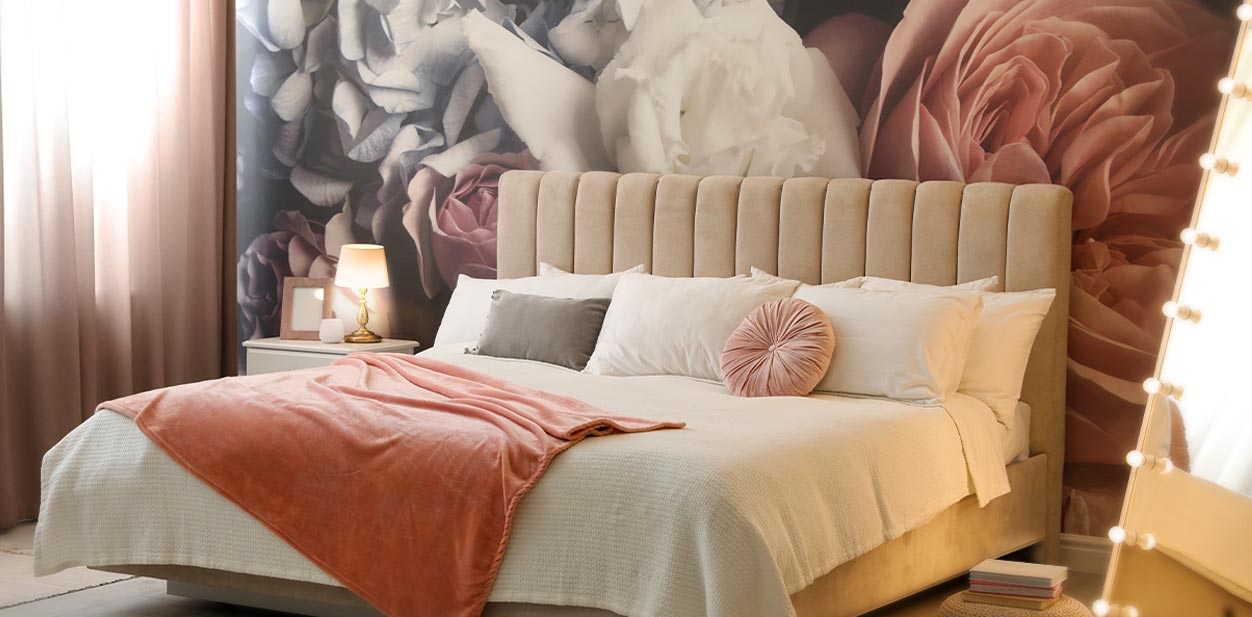 Hotel Dining Room Branding Design
Adorn the dining area in features that represent your character. Curated artwork is one way to make a positive impression. Arrange pieces in angles that allow people to enjoy their meals and admire your artistic taste at the same time. 
If your theme is bohemian, get a statement chair made of bamboo or plants to liven up dead corners. Another popular design for this style is a shelf full of antiques and eclectic sculptural pieces. 
Take up the opportunity to satisfy your cultured customers. Turn on classical music in the dining room for the best hospitality branding that's in a more traditional fashion. It's proven that besides being a pleasant background, classical music has healing effects. It lowers blood pressure, has a cathartic effect, induces calmer sleep and even eases pain.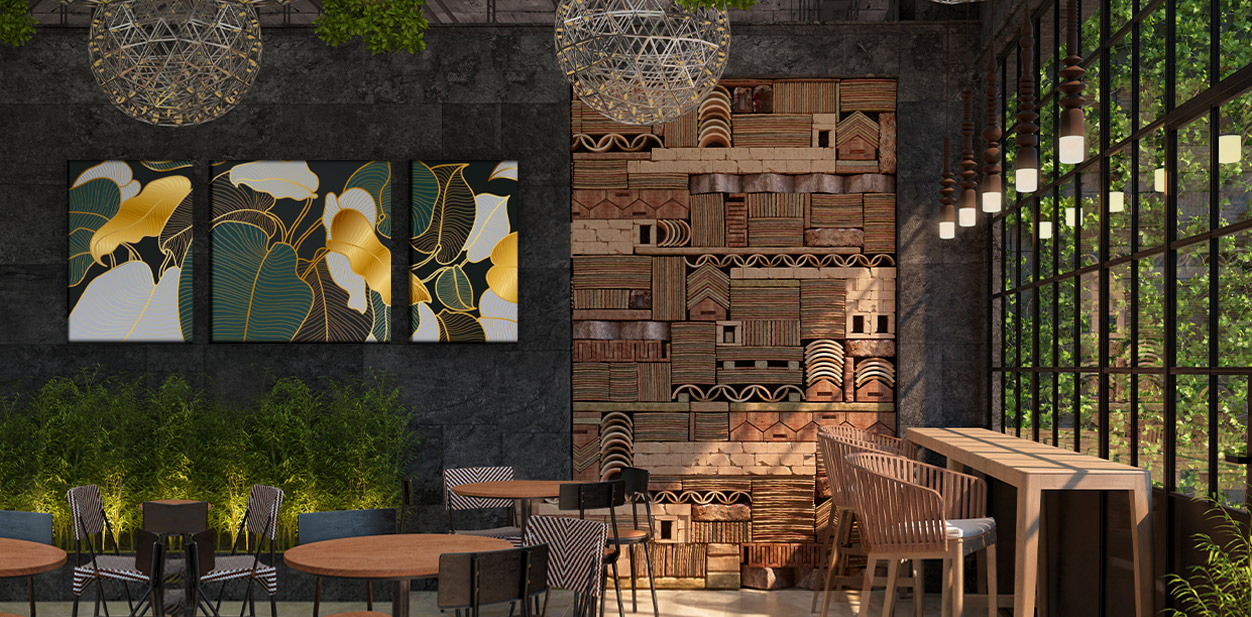 Get a full hospitality branding makeover with the help of our professional sign making solutions. Contact us for a free quote and consultation.
Exterior Hotel Branding Design Concepts
The best hotel branding design takes into account every facet of your guests' stay. The ultimate goal of the branding of hotels is creating a pleasant and memorable experience for every patron. This is achieved with indoor as much as it is with outdoor features. 
Here are the best hotel branding designs and business signs to enhance your building's appearance and get people raving about your hotel.
Hotel Facade Branding Design
Eye-striking features are important for a distinctive image. Using art on your facade walls will soften up the urban atmosphere. It will identify your building and give locals a point of pride. Once you've established your presence, greet guests with fine channel letters featuring your hotel's name. Light box signs and high-rise displays are also great tools to make your premises pop. 
The style and shape of your windows are another feature to play on for the branding of hotels. Go with designs that bring in the advantages of natural light. While you're at it, window decals are perfect for exterior aesthetics. You can get looks that go well with any style, be it luxurious or minimalist. Become a great hotel branding example with frosted adhesives that create privacy and exhibit stylish graphics simultaneously.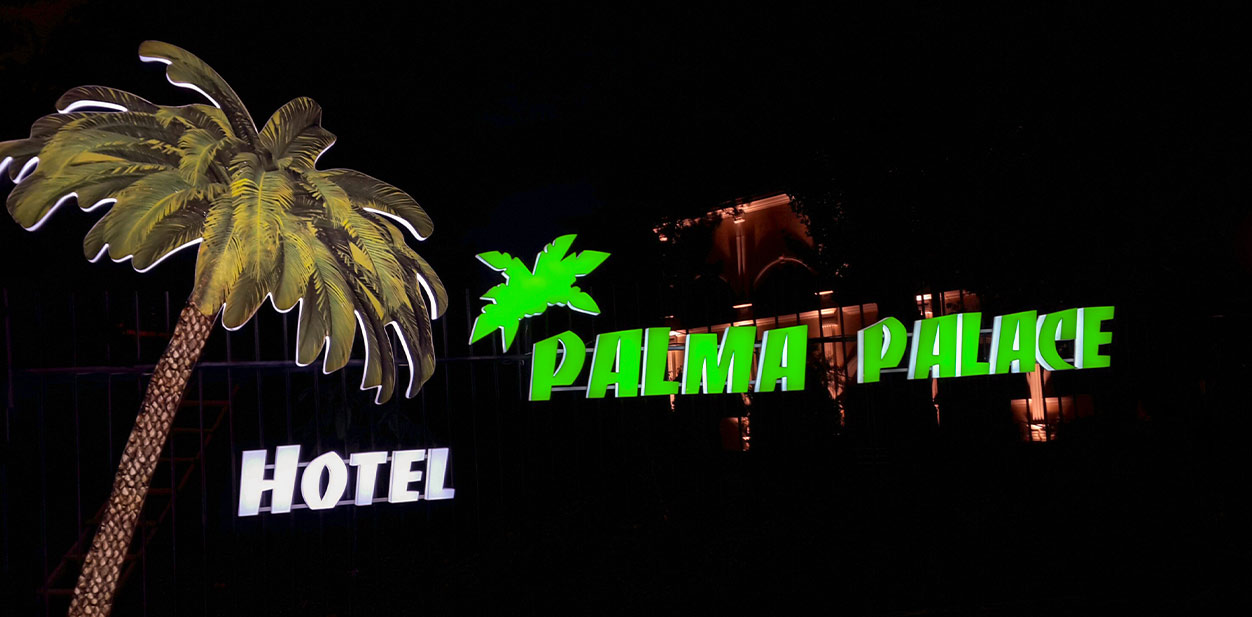 Do you need professional displays for the branding of hotels? Contact us and get a free quote!
Hotel Front Area Branding 
The appearance of the front or portico of your hotel will have an immense impact on client behavior. An attractive awning with your brand name and logo is a must. Embellish it and give your property an edge with branded cafe-style seating for your visitors to enjoy.
A great answer to how to brand a hotel with good visibility is with monument signs. Complement them by installing water fountains for a refreshing feel. Make sure they match your brand, be it classic or mid-century. They will heighten the hotel's outdoor aesthetic and usher in a sense of harmony. To complete the green vibe, plant trees and cultivate the landscaping around the hotel.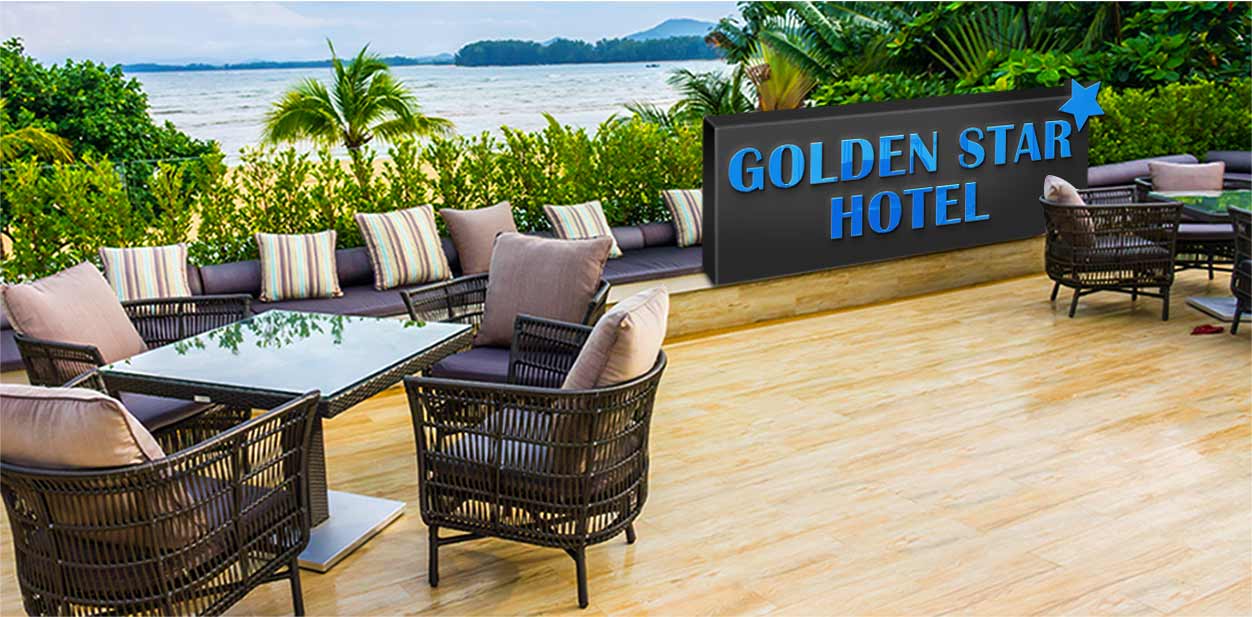 Hotel Rooftop Branding
The best hotel branding examples include the hotel rooftop. Set the mood with light up signs. You can use them to illuminate the rooftop terrace with your brand name and logo as well as interesting quotes. Simple string lights and lamp posts are also popular hotel branding ideas for a modern feel.
Lastly, don't ignore your hotel rooftop's flooring. Make sure it's not slippery as rooftops are the prime spot for chic pools and parties. Popular hotel branding examples include floors with tiles, stones, gravel, rubber, fake grass and many combinations! Lastly, consider a branded fireplace or grill to complete the hospitality branding design for the rooftop.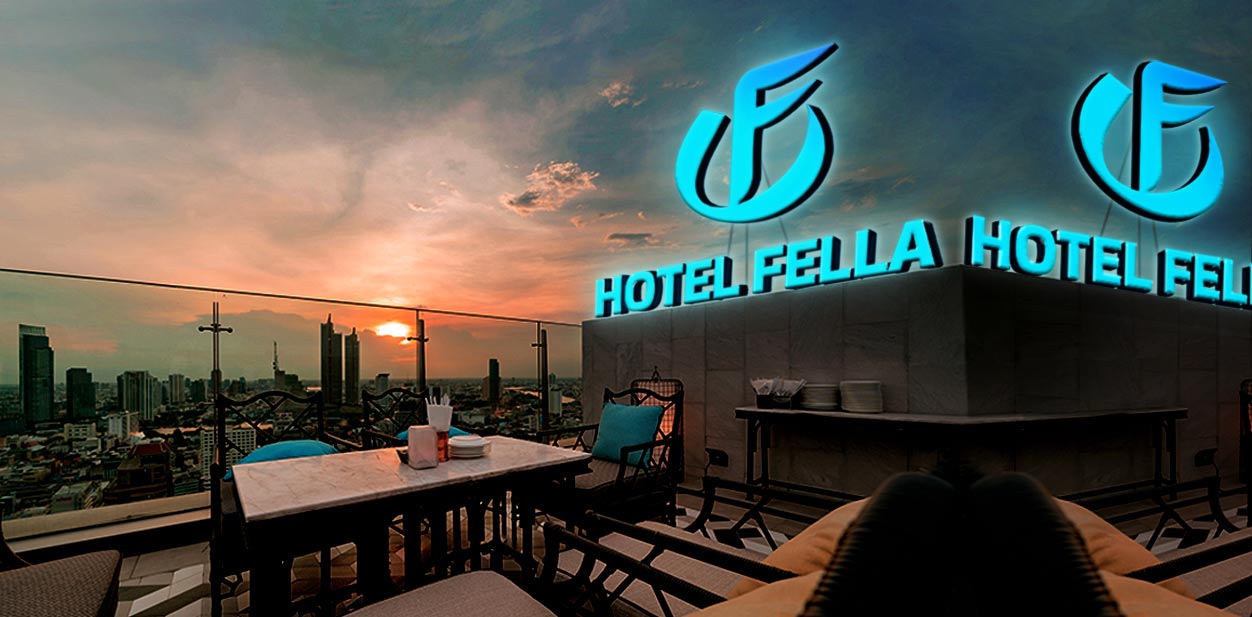 Get inspired by the business branding examples on our blog.  
Wondering How to Brand a Hotel?
Crystallizing your character is critical for being a leader in the industry. How can it grab attention and overcome fierce competition? Read on for final thoughts on how to brand your hotel. 
Hotel Branding Strategies
A successful hospitality branding strategy involves holistic ways to distinguish your business. Be an excellent service provider by fine-tuning every detail. To outshine, you'll need a hotel branding strategy that's well thorough. Here are top tips: 
Consistency:

Show what makes your brand unique in a consistent way. Consider what's relevant to your company and integrate it throughout your design. Make sure your brand name and logo suit the style of everything from your furniture to artwork.

Authenticity:

Show your values. Recognize your strengths and take pride in them. Your guests will respond to your efforts and appreciate the human touch.
Originality:

Be specific about your niche market and come up with a twist that no one else has. Find what values resonate with your guests and offer unique benefits.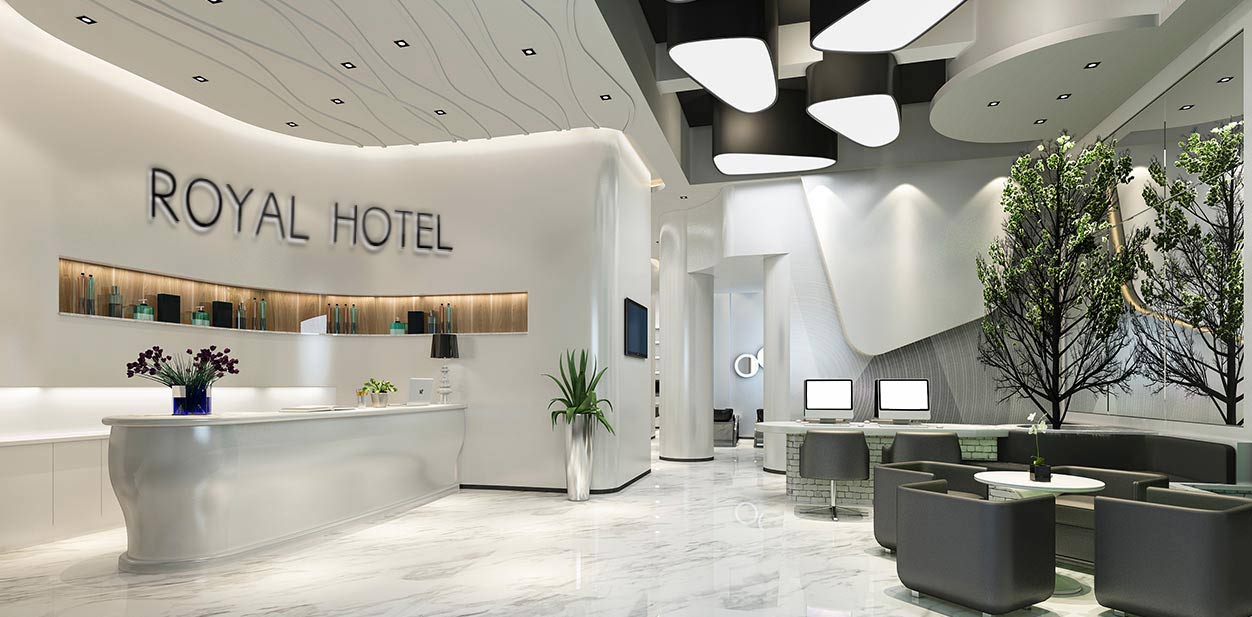 Find out more about corporate branding strategy to start out on the right path. 
Hotel Branding Ideas 
Still wondering how to brand a hotel? Set practical and concise guidelines to make your hotel stand out. Divide your hotel branding ideas into the following categories. 
Brand Image:

Determine your hotel's identity. Consider its history, geographic location, target market, the values you want to inspire or the vision you have for it. Use these traits to design your logo.

Color Schemes:

Get specific about your brand's colors. Select primary and secondary tones that will accentuate all of your hotel branding ideas. 

Overall Style:

Select a design theme to represent the hotel's character. Is it a bohemian beach hotel, a minimalist haven or an urban contemporary? 

Unique Character:

Think about a hotel branding idea that will serve as your main attraction. Use it to get people excited about your brand.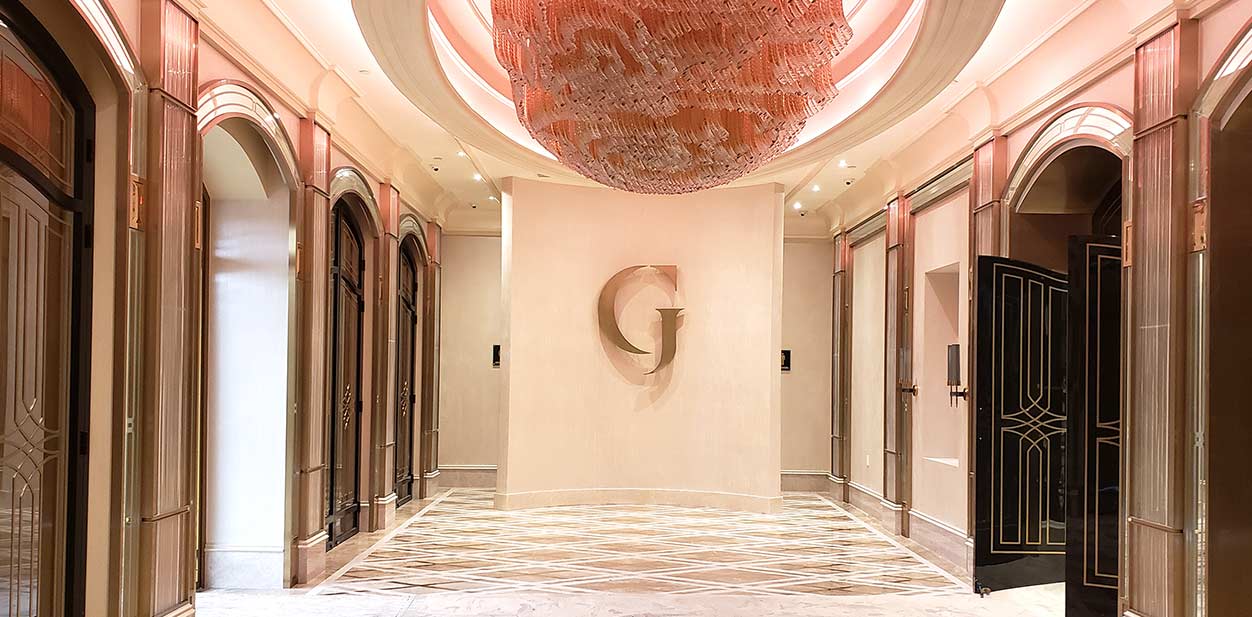 These essential concepts and strategies will make a favorable impression. For more information on hotel branding, contact our specialists. We offer insightful consultations at no extra charge and provide top-of-the-line services that include design, manufacturing and sign installation.