Skip to content
Difference between Standard, Brushed and Reflective Aluminum signs: Areas of application
Among the materials we work with, Aluminum is one of the most versatile and durable signage material available.
It comes with a professional appearance and just the ideal solution for both exterior and interior signs.
To add more variety and versatility to your signage, we also offer Brushed and Reflective Aluminum as a nice addition.
For a better understanding of the differences between this triple and to simplify your search, follow up with the specifications of the each of the materials mentioned and the comparisons you might be looking for.
Standard Aluminum
The least expensive aluminum sign that we offer, highly durable and simply elegant. With a semi-glossy finish, it has mass usage in different spheres and industries.
Among the benefits of Aluminum, is that it's very lightweight compared to, for example, stainless steel or chrome. Is rust-free and lasts for many years.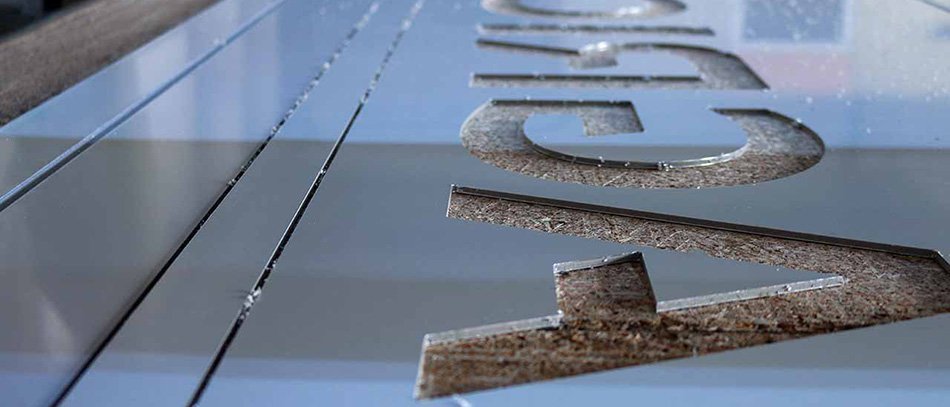 Brushed Aluminum
Brushed Aluminum is the attractive option for your business and home to upgrade any application. Typically, it is used for indoor signage, though is equally weather resistant. The natural Aluminum is brushed on one side to create the final Aluminum look we all expect.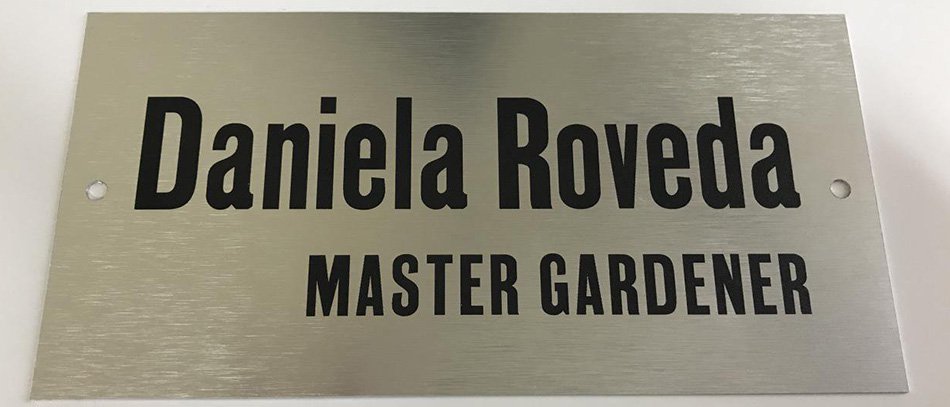 Reflective Aluminum
For additional visibility in the darkness, Aluminum can have a reflective property that reflects the light cast on its surface. The reflective option, however, is not printed on directly to the surface. In fact, your designed graphics are printed on a special reflective vinyl overlay, which is dead-adhered to the Aluminum panel.
Basic characteristics of our Aluminum triplet:
Corrosion resistant
Simple to process
Flat surface
Low density
Easy workability
High conductance
Non-magnetizable
Yup, now it's time for the saint comparison of these three.
A little bit of research will show, that there were no previous TWO-sided comparisons in ONE article, so make sure to bookmark to keep it at hand.
Which one Should You Choose?
Standard or Brushed Aluminum…
Standard or Reflective Aluminum…
maybe
Reflective or Brushed Aluminum…
We won't invent a new thing here, honestly, which Aluminum finish to choose, it's up to Your taste.
We are here to give POSSIBLE choices to the applications you might need.
Standard VS Brushed
Some would say that regular Aluminum signs are simple solutions for businesses, parking lots, construction sites or home. It has this dry professional look and feel.
It's true to the bone though, that you won't find a better metal for your logo sign. It's easy to work with, print on, illuminate, lightweight compared to brushed aluminum, etc.
Brushed Aluminum on the other side, has massive indoor usage in hotel lobbies and reception areas, but not only that. With the Brushed Aluminum you can transform the interior and exterior and enhance the quality of your business décor.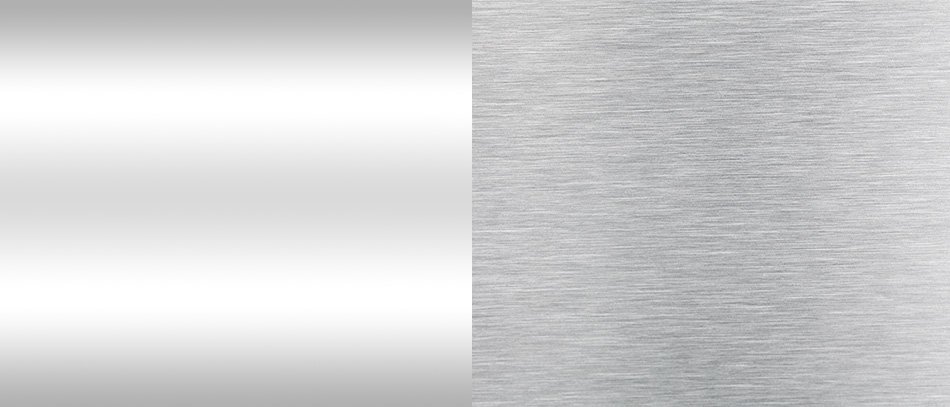 Ask yourself these questions before you choose any of these two.
Need one or two-sided Aluminum sign?
– Brushed Aluminum has its finish effect only on ONE side. So it's perfect for wall mounted signage.
In most of the cases, Aluminum signs are also wall mounted.
However, if you need a sign with a double sided print, hence better promotional tool, hence more traffic you have two options. Either have it printed on a white Aluminum sheet or go for Dibond sign. Easy! ????
Which one is more durable?
– Comparatively, Brushed Aluminum is easy to scratch, that's why it is mostly used indoors, where it serves for many years with proper care. However, apart from this fact, brushed is equally durable as Aluminum Standard panel sheet.
Does it print WHITE ink? (crucial question)
– Standard Aluminum comes white. Brushed Aluminum has this semi-white appearance, so for both cases you can't print white on white. The printing area will remain as white or brushed as before.
Which one holds the print better and longer?
– Actually both. It does not depend on the finish, but the ink. Be sure, we use high quality UV inks, which are fade resistant.
Is there a third option between these two?
– Yes. You can go for the other finishes of Standard Aluminum, which are matte or glossy. To know which finish won the top-finish award J subscribe to get our future blog posts now.
Standard VS Reflective
Standard Aluminum has also mill, matte and glossy finishes. Your choice depends on the final feel you aim for.
Well, the main difference separating these two is the vinyl adhesive layer. It is adjusted from one or both sides. The vinyl has common color like red, blue, yellow, white.
The standard Aluminum sign can serve you from double sides and enlarge your message visibility. The prints on the standard will have matte finish, so if you really need more vivid colors, go for Reflective signs.
Your further questions to ask yourself, in case you can't choose any of these two
Where will my future sign be located?
– Standard Aluminum signs have mass usage both indoors and outdoors. They carry both sign-making and decorative function for any requirement.
Reflective Aluminum is probably more seen outdoors. Also, highly used for parking lots of any business establishment and alike. Good for exterior shipping, road, construction signage.
But what is Reflective Aluminum?
– It is a standard Aluminum sheet with highly adhesive reflective vinyl from one side. Used in the areas where the night visibility is all-important.
Which one is more durable?
With the 5+ years at your service, both of the signs can serve you longer with proper installation and maintenance.
Do my sign needs extra protective coating?
– As Aluminum is highly durable material, it doesn't need extra coating. However, you can have the Aluminum sheet anodized, if needed. This eliminated fingerprints and any further stains also.
Now about reflective signs. The vinyl itself is considered a protective layer for the Aluminum sheet, as one can, intentionally, only damage the Vinyl, but not the Aluminum sheet. Though to help protect the graphics, one can have the sign laminated.
Which to choose if I have a colorful graphics?
– Printing on Aluminum sheet is done with high quality UV inks. Aluminum printing comes with highest quality, precision and color vividness.
Brushed vs Reflective
Totally incomparable you might say, but both of these Aluminum finishes are used as a decorative tool for office and home layouts.
With the purpose to renovate the old building wall, Brushed Aluminum is used to decorate the exterior walls or ceiling of building, equipment units etc. Brushed Aluminum offers moderately new and more attractive look that most of the companies prefer.
Reflective aluminum signs are ideal to get visible in dark spaces. To maximize visibility and safety, it reflects in multiple directions from any light source. Reflective Aluminum signs are perfect for warnings, safety notes, scheduling signs or working timetables.
Both of the finishes drastically benefit the overall appearance of your business or home. Choose the one, you think will best suit your needs and requirements.
Areas of Application
Aluminum is used for diverse purposes. Aluminum signs don't require regular color renovations. Can have edge protection, ideal for LED installations. Furthermore, Aluminum is good for DIY projects and for items like jewelry.
Aluminum has many finishes – mill, matte, white, glossy, semi-glossy, brushed, reflective.
Standard aluminum signs: logos, numbers, channel letters, used in businesses, in-home, construction sites, parking lots, and more. Interior and exterior eco-friendly.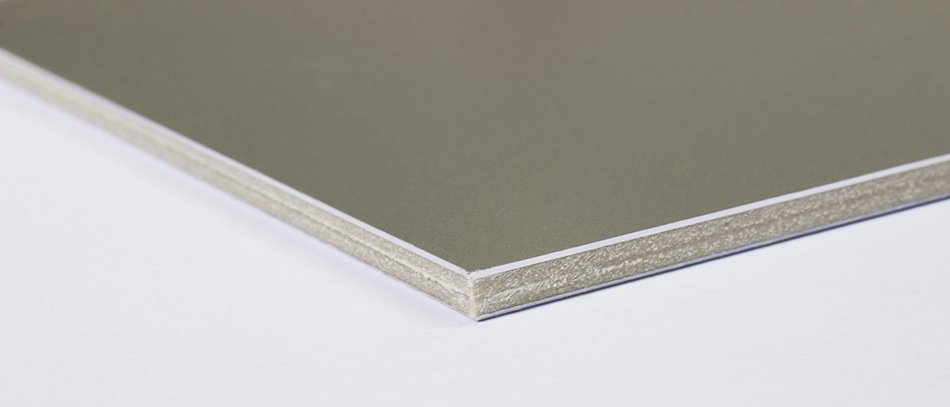 Brushed aluminum signs: reception and lobby areas, sitting rooms, shops, factory decoration, business and modern rustic interiors and more. Recommended for Interior usage.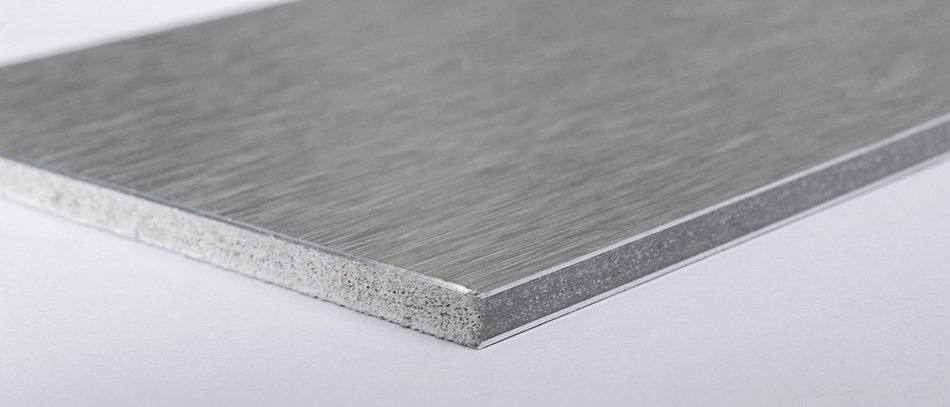 Reflective aluminum signs: nighttime visibility locations, parking lot signage, exterior receiving and shipping areas, roadside directional and safety signs, ADA signage, constructions sites, warning notices, perfect for dimly lit areas and more. Recommended for Exterior usage.