Acrylic: Glass or Plastic? Acrylic vs Lexan [with Infographics]
When speaking of signage materials, there are a lot of options. Plenty of them!
Here at Front Signs we offer signage solutions from most durable and versatile materials available on the market.
One such material is Acrylic, which brings
Aesthetic…
Neat…
…
Glorious look and feel to your business needs.
To start off on a very basic level, Acrylic material has maximum crystal transparency. Lightweight, weather resistant and has exceptional flexibility, which gives freedom to design Acrylic.
With the obvious advantages, Acrylic "Plexiglass" is now seen as the right fit for sign making industry.
However, Acrylic, at face value, is often seen as a direct competitor to Lexan – another see-through Plastic material.
So…
How to pick between these two when, at a glance, you can't differentiate them?
Material War: Lexan Vs Plexiglass
Acrylic Plastic – Acrylic PMMA – Plexiglass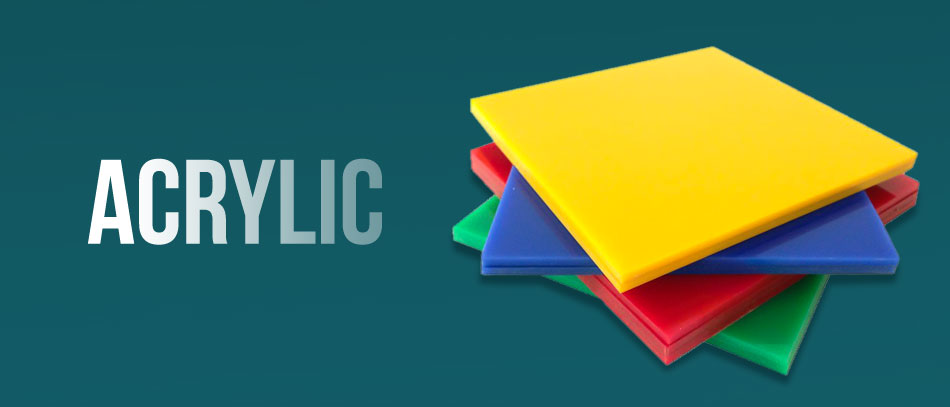 Acrylic, with its highest surface hardness, is common type of Thermoplastics, ideal for business signage projects.
Its Chemical name is Polymethyl Methacrylate (PMMA).
#tbt to 1933 when Otto Röhm invented PMMA. With intend to extend glass resistance, he developed another glass-like material instead.
#tbt to 1936 the PMMA material became available for commercial purposes under the trade name Plexiglas®.
Lexan – Polycarbonate (PC) – Makrolon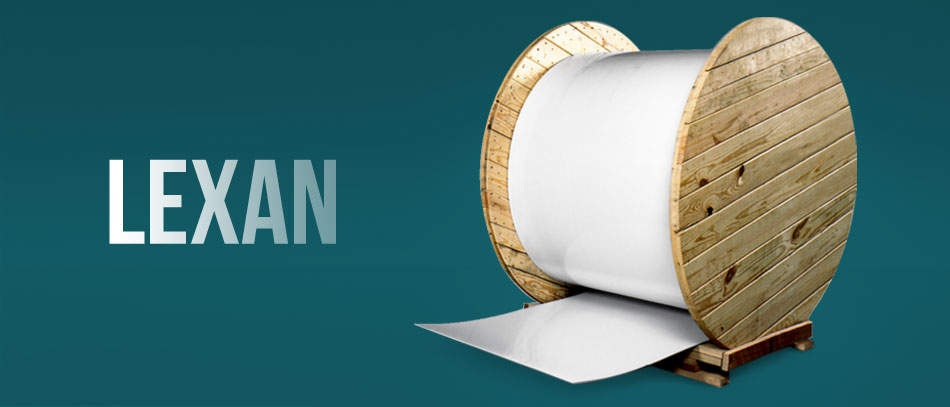 Lexan, generally considered a shatterproof material, is the brand name for a Polycarbonate Resin. Lexan is both strong and durable compared to traditional glass or Acrylic. Lexan PC is easy to work with and thermoform for various purposes. Lexan can endure significant deformations without cracking. You can get creative event signs made of this material. Its weather resistance allows us to create custom outdoor signs such as dimensional stadium signage.
#tbt to 1960 General Electric (GE) branded PC to Lexan.
#tbt to 1958 when Bayer also created similar material under the name Merlon – later Makrolon.
Both agreed to manufacture on either side of the Atlantic.
Specifications of Acrylic Plastic and Lexan materials that Front Signs offers:
Material
Chemical name
Colors
Thickness
Type
Acrylic
Polymethyl Methacrylate (PMMA)
-Clear and frosted-Translucent colorful
-Transparent colorful
1/2" 1/4" 1/8" 3/4" 3/16"
Cast Acrylic
Lexan
Polycarbonate (PC)
-Clear-White
3/16″
-
Characteristics
First off, Acrylic is a scratch-resistant material, whereas Lexan is ideal for anybody who is looking for high impact resistant material. Acrylic and Lexan come in standard colors and are considered cost-effective materials.
Clarity
Acrylic Plastic is slightly clearer than Lexan.
However, over time both materials can lose transparency and clarity. Acrylic Plexiglass can be restored to its initial clarity, whereas polycarbonate cannot be.
Colors
Acrylic Plexiglass is available in many standard colors with frosty, milky or glossy finishes. You can use our large format printing services and apply any design to this material
Polycarbonate, on the other hand, has far more limited color choice– clear and white.
Cost
Acrylic with its lower cost – when compared to Lexan polycarbonate, makes it an appealing choice for the business institutions.
Lexan, more expensive than Acrylic, is the preferred choice for violence protection.
Manufacturing process
Polycarbonate and acrylic panel sheets are cut with less resistance. Here at Front Signs we use laser cutting and CNC cutting among other techniques to cut and shape the materials.
Drilling Lexan and Acrylic "Plexiglass", on the other hand, is different.
Lexan can be drilled with no damage to the surface. Acrylic becomes more vulnerable and more likely to break when drilled closer to the edges.
Also, bending Acrylic at room temperature is not practiced. Whereas, Lexan allows to cold form it.
Impact resistance
[You will want to know the only drawback Acrylic offers]
Acrylic and polycarbonate both have a remarkable level of damage resistance.
Lexan has 250 times more impact resistance over glass and thirty times over Acrylic. Acrylic PMMA sheet has 17 times the strength of glass, ideal substitute for glass, but falls short of the strength proven by Lexan.
Proof 1:
| Material | Impact strength | Hardness Rockwell |
| --- | --- | --- |
| Acrylic | 0.4 ft lbs/ in | M: 93 |
| Polycarbonate Lexan | 12 ft lbs/ in | R: 118 |
Proof 2:
Safety
For custom signage solutions where safety is essential, Lexan has the incomparable strength – true victor.
Lexan is the only material of choice when it comes to security and anti-vandalism.
Usage
Generally speaking, Acrylic Plexiglass material is used when aesthetics are the top priority. Its Crystal clear clarity and variety of colors and finishes make it ideal for any exterior building signs and interior signage solutions such as office signs, lobby signs, conference signage, etc.
Plexiglass is used to create acrylic signs, channel letters, dimensional signs and many other decorative, informative and directional signs.
Lexan can be used to create light box signs (Acrylic is also applicable), other light up signs such as pylon signs, reverse channel letters, halo-lit signs, push through signs, etc.
Cleaning
Cleaning Acrylic and Lexan signs is enough if you have wet cloth. For dirtier signs, cleaning with regular liquid soap and water can be sufficient.
Don'ts
Both (and especially Lexan) can be scratched, so don't use rough sponges.
When cleaning the Acrylic Sign, avoid using substances with Ammonia
Table of comparison
What's better: Plexiglass or Lexan? Depends.
Let's match up some significant features between these two materials: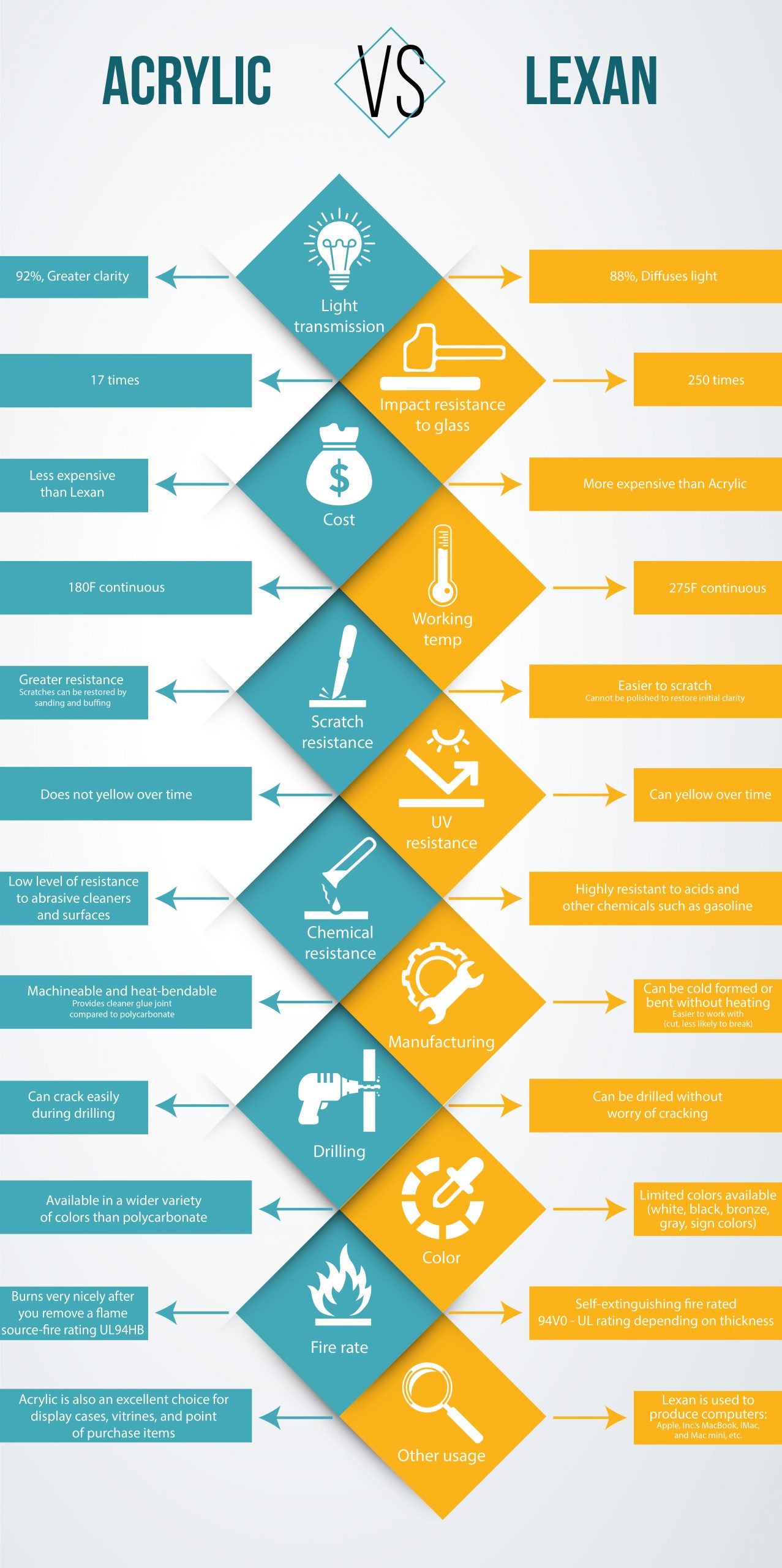 Now that you're versed on the specifications of lexan and acrylic, the difference between "plexiglass" and "polycarbonate", you can surely add these remarkable materials to your repertoire. You should also explore our laser cutting technique to get an idea on how we shape these materials.
In case we forgot to mention any significant point HERE, leave a comment down below!
Q: How can I follow you on social media?
A: Follow us on Facebook and Twitter to see our signage solutions from Acrylic, Lexan and what not and get inspiration!