Go Green With These Eco-Friendly Marketing and Campaign Ideas
Being an eco-friendly company is not just a trend anymore - it's a necessity. Taking care of the ecological diversity of our planet is a responsibility we must all partake in.
Let your business be an example for others to follow with these eco-friendly marketing ideas. We'll cover simple solutions including those for business signage and a few conscious campaign ideas to use in your marketing efforts. 
Eco-Friendly Marketing Ideas for Green Advertising
Creating value is the goal for most entrepreneurs. Good businesses are made by satisfying people's demands. But what about meeting the demands of nature? We're now at a critical point in regards to those needs. According to UN speakers, we only have 9 years left to prevent irreversible damage caused by environmental harm․ Time is ticking fast! 
Do your part as a business to contribute to a healthier world with these green marketing ideas.
Ideas for Using Natural or Recycled Materials in Your Branding Efforts
What comes to mind when people think about your company? Storefront signs, logo signs and other branding elements are surely on this list. Making them out of natural, recycled or recyclable materials is one solid step along the right path.
Idea 1. Wooden signs can add great value to your green marketing ideas and create an eco-friendly feel around your brand. The material is used for both flat and 3D signs for business. You can use recycled wood to make the greatest impact. Make sure to repair instead of getting new ones to reduce the number of trees that have to be cut for production. Even a little bit of effort counts. Plus, wood is a recyclable material so you can dispose of it properly when it's no longer needed.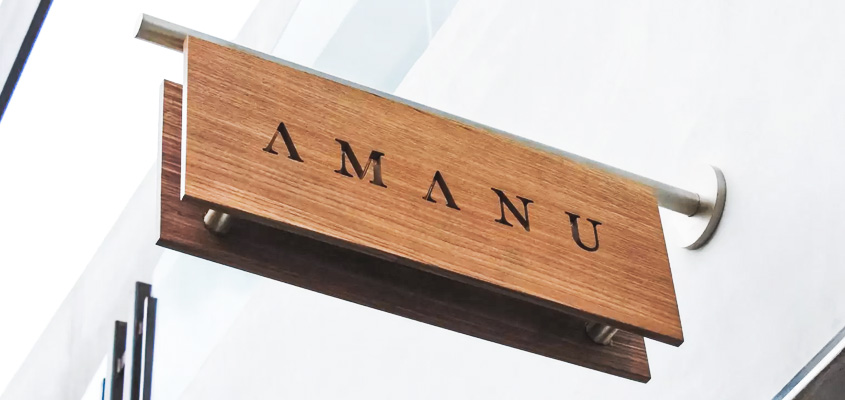 Idea 2. Another option is to go with metals like aluminum. Did you know that nearly 75% of all aluminum ever produced is still in use today? That's a remarkable statistic. Aluminum signs are non-corrosive, ultra durable and stylish. It's especially cool looking when integrated with modern or industrial design themes. Besides aesthetics, it's also practical and long-lasting so you can reduce unnecessary waste.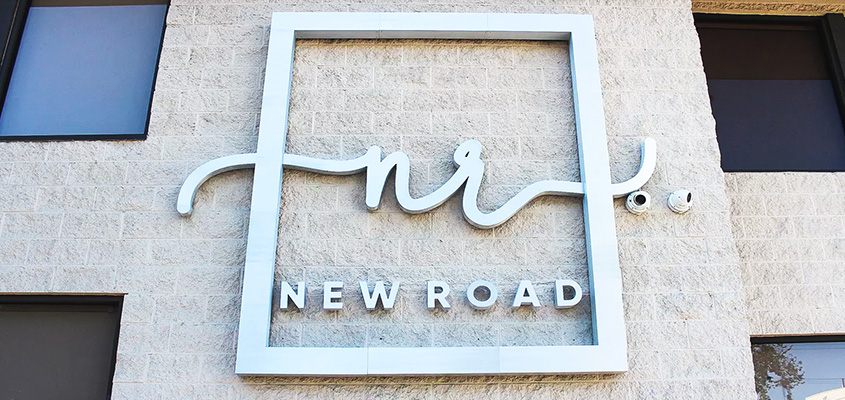 Idea 3. In case you still need to go with plastic branding solutions, make sure to use recyclable materials like coroplast or dibond. Another good hack is to upcycle or upgrade the materials already used for your eco-friendly marketing ideas to extend their shelf-life. It will save you money and reduce environmental pollution at the same time. 
Eco-Friendly Advertising Ideas Using Renewable or Energy Efficient Products
The resources granted to us by nature are often limited or take a long time to replenish. The good news is that there are alternatives available for most of them.
Idea 4. The sun is a free source of energy and will likely be here for as long as humanity exists. Utilizing solar energy sends a bold message to the world. You can request to get outdoor signs like these light box signs powered by solar panels to wow your customers. Gestures like this will place your business at the frontier of eco-friendly marketing ideas. Show that you've taken on the challenge of healing the planet. 
Idea 5. Energy-efficiency is a big deal but solar energy isn't always a viable option. Fortunately, other advanced technologies grant us ways to incorporate green marketing ideas into lighting products. Using LED illuminated means of branding like channel letters or other illuminated building signs is another striking and conscious way to reduce energy waste.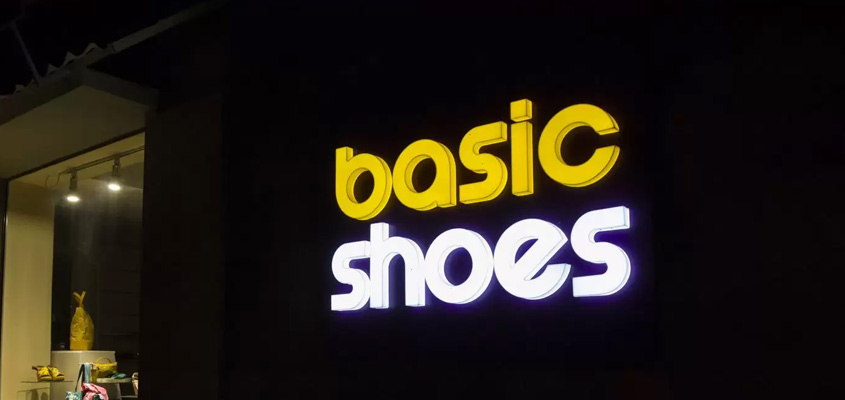 Find out more about the product here: 6 Common Questions Answered About Channel Letters.
Ideas for Eco-Friendly Packaging of Your Products
Most customers are only aware of the tail-end of the production process, starting with product packaging. What may seem environmentally-friendly at face value may actually produce excess waste, from sourcing raw materials to transportation. You, as a company, are responsible for choosing the right packaging option for your products. Packaging is an opportune stage for realizing eco-friendly advertising ideas.  
Idea 6. What do people do with the packaging of the products they use? Most throw them away without a second thought to the possibility of reusing them. Your business can profit from encouraging people to return the packaging used for your products. They can later be reused for new shipments. You'll save up on investment, raise awareness and reduce waste all in one shot. 
Idea 7. Another eco-friendly advertising idea is to design your packages so that they can be repurposed by your customers. Get your customers involved! People will give preference to your brand thanks to this bonus reusable package they get to keep. It's a great solution that will take pressure off products that can't be as easily transformed.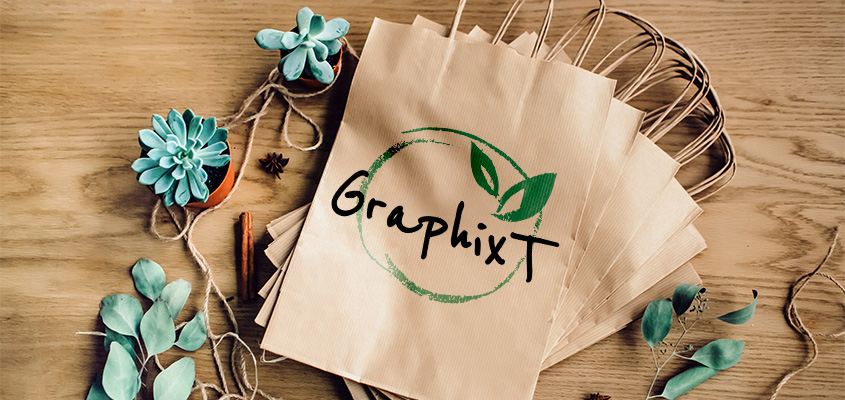 Idea 8․ Every year, the average American goes through more than 250 pounds of plastic waste, much of which comes from packaging.
The materials used in packaging are most frequently different types of plastic. Plastic by itself is considered a waste product that takes a millenia to decompose, making it essentially non-biodegradable. However, recycling is almost always an option. Recyclable plastics are extremely handy when looking for eco-friendly marketing ideas that involve the material.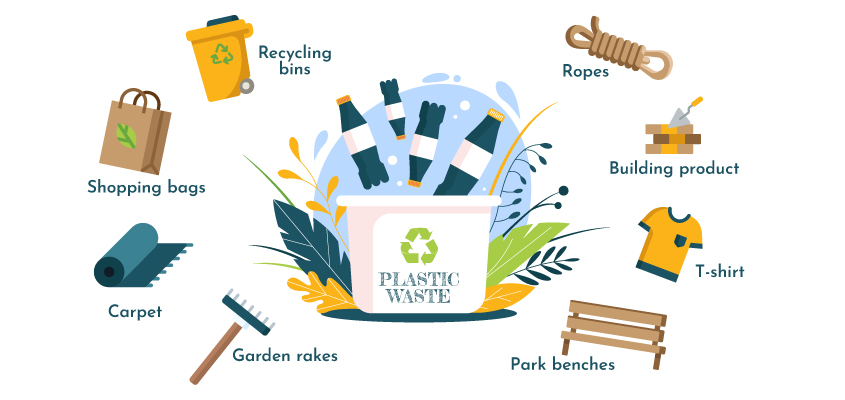 See other Green Marketing Examples to get inspiration for your own eco-friendly advertising ideas.
Ideas for Marking Your Eco-Friendly Products
It's not easy to replace production methods that aren't eco-friendly all at once. But it is possible to cut them back gradually. By slowly switching over to alternatives, you'll avoid an economic shock. It'll also give you time to educate your staff and customers on green marketing ideas. 
Idea 9․ Producing eco-friendly products is not the only goal. You should also inform people of the effort in order to raise awareness and normalize the practice. There are quite a few certifications that will indicate that your product is better for the environment. Examples are LEED, Greenguard or Greenguard Gold. Getting the certifications and marking your products with the respective labels is a bold investment for your eco-friendly marketing ideas. 
Idea 10․ Make an extra point to market products that are eco-friendly and promote the sale of such items mindfully. Reduce your corporate footprint little by little and be transparent with the public regarding your achievements. Engage them in your eco-friendly campaign ideas. This way, you'll turn them away from wasteful products by introducing better alternatives.
Eco-Friendly Campaign Ideas for a Long-Term Impact
"The best marketing strategy ever: CARE." – Gary Vaynerchuk
Show customers you care and they'll come back to you. Caring for people and the environment is where you should start. Think green marketing ideas when looking for ways to show your customers that you care about the home we all live in.  
Green Marketing Ideas for Educating People About Pollution
Education gives hope for a better future. Doing your part to share solutions is an honorable practice when it comes to eco-friendly campaign ideas. 
Idea 11․ Start with your staff. Whether you have a team of ten or a thousand, you should always start making changes with yourself and your team. Adopt a waste management system at your company headquarters. At the same time, educate your coworkers on waste reduction and recycling. No eco-friendly marketing idea will be effective for a company if its team doesn't follow the same principles it promotes. 
Idea 12․ Educating your customers and the general public with eco-friendly marketing ideas is in your business' best interest. Implement different campaigns like awareness banners used as event signs. It'll be a step toward a greener future. Even indicating that your products or packages are recyclable on your trade show displays will do a lot of good. Make your company image more trustworthy in terms of ecological responsibility.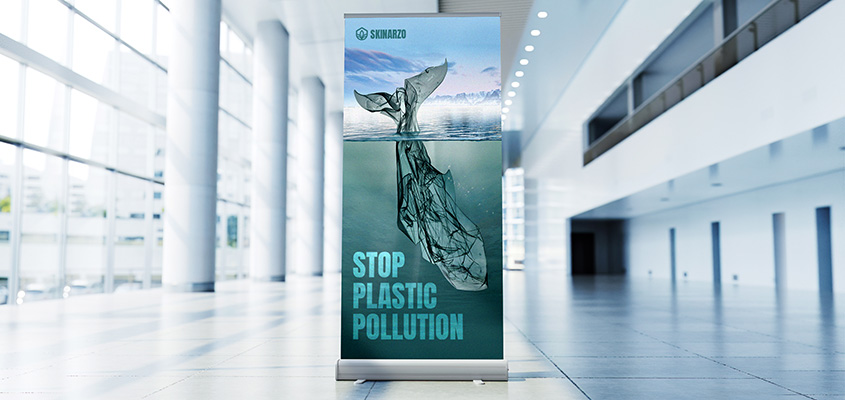 Idea 13․ Use your storefront and the interior of your business facility to convey your mindful message. It's the face of your business and offers a platform to show off your corporate strategy on eco-friendliness. Wall and window graphics or any other way to decorate and brand your storefront is an opportunity to create a green image for your company. Use large format printing for high quality designs to convey your message effectively.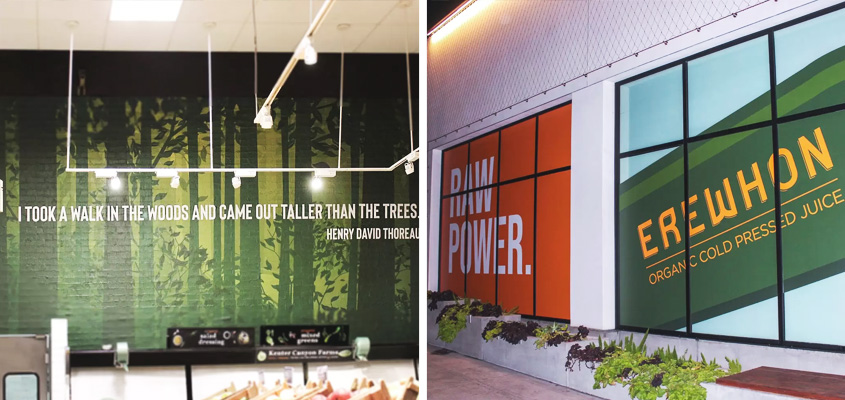 Eco-Friendly Advertising Ideas to Make Giveaways a Part of Your Green Efforts
Little giveaways can be integrated into your eco-friendly campaign ideas. Whether it's an eco pen or a reusable water bottle, little gifts are mightier than you might think.
Idea 14․ People aren't always aware of which products are or aren't harmful to sensitive ecosystems. Encourage your customer to become conscious consumers. Products for everyday use like pens, notebooks and water bottles made of biodegradable materials make impressionable gifts. Items that can be easily reused and recycled will be novel and appreciated. Recipients are likely to show the items off to friends, furthering their impact. You'll spread awareness about ecological issues and your company alike. Having your logo on an eco pen or the like is a great green marketing idea.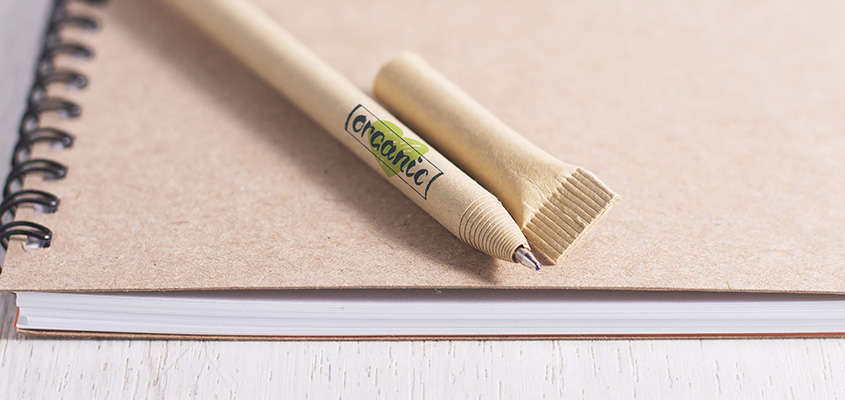 Idea 15․ Create brochures detailing your corporate ecological efforts. Give them away at events, at your service centers or along with your products. Make sure not to greenwash and be transparent when integrating eco-friendly campaign ideas that truly matter. Raise awareness about the indirect effects of consumption and what an impact individual efforts can make. 
Ideas for Raising Awareness About Endangered Animals and Plants
Waste management and recycling are not the only things we need to think about. Because of human activities, lots of animals and plants are in danger of vanishing altogether. They're getting scarcer in the wild, disappearing at alarming rates. Raising awareness about these species is a long-term commitment. What may seem unprofitable to your company may actually become the pillar of your eco-friendly campaign ideas.
Idea 16․ Dedicate a part of your advertising campaigns to endangered animals and plants. A simple image with a few touching words and your logo will suffice. For example, street pylon signs or lobby signs with minimalist design can have a massive impact. These custom signs can make a real difference for the world and be a great investment in eco-friendly marketing ideas. Pick powerful quotes to move people to action.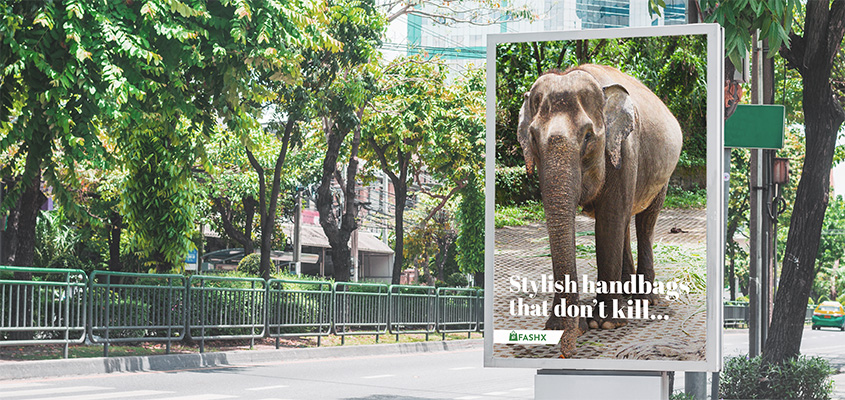 Idea 17․ Start a campaign about endangered species using your digital platforms. Digital eco-friendly campaign ideas can offer a lot of versatility. From a thread on your official Twitter account to a series of videos on Youtube, make sure to find your voice. Raising awareness should be an integral part of your green marketing ideas. 
These eco-friendly campaign ideas will help you create a green image for your brand. Make eco-friendliness a part of your workflow and let's create a thriving future together.
Read more on How to Be an Eco-Friendly Business and take action now!
An Eco-Friendly Campaign Idea in Action
To help you with more practical advice, here is an eco-friendly campaign idea in action.
People aren't always aware of pollution and its consequences. We often forget about problems when we don't see them directly regardless of how big and dangerous they are. Those living in urban areas are used to seeing clean streets, colorful lights and advertisements. 
Billboard or banner images that showcase the extent to which our lifestyles have damaged the beautiful sights of our planet will cause discomfort. They will also be the catalyst for awareness and action to heal the Earth. Here is what this eco-friendly campaign idea can look like.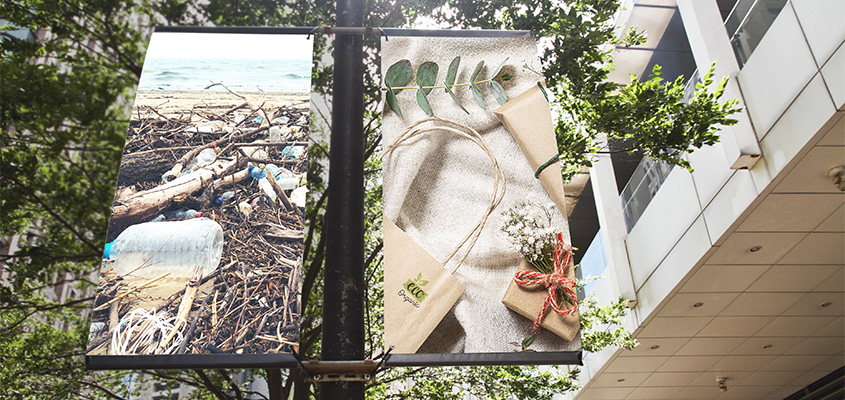 Have you decided on which green marketing ideas you want to incorporate? Contact our specialists for eco-friendly signage solutions.