Regulatory Signs: Street Signs, Safety Signs, Reflective Aluminum Signs
Safety Signs, also known as Emergency or Prohibition signs, warn us about potentially dangerous situations and give us directions to prevent the danger.
There is a bunch of signs that are used in construction and other dangerous areas to provide a peaceful working process: A-frames, Aluminum boards, PVC Signs, etc.
Caution signs contain a text message and/or a pictogram to warn or inform with a special messaging. The message, on its turn, usually express the words Notice, Danger, Warning and come with the images or symbols of the possible danger.
Custom construction site signs are created by printing the necessary message on the board or sticking the decal on the board. To be visible 24/7 Reflective Vinyl is widely used to prevent accidents at night as well.
Having good street signs is essential for the traffic, for the safety of the drivers and not only. You can get street signs to replace them with the existing old ones. Or you can get customized novelty signs for personal purposes. Traffic Signs serve as indicators of direction for drivers and pedestrians.
Usually, Streets Signs can vary with the information they provide. They can provide guidance by giving information about the location, the mileage or near hospitals and gas stations. Street Signs provide regulations on the streets, by indicating traffic laws.
Traffic signs and symbols can be used in different parts of the road. For instance, there are always several street signs at intersections. You can notice numerous street signs on freeways and highways as well. These signs are used to inform drivers about their location or how many miles there is left for them to drive. Traffic signs are also used to prohibit certain actions, this can be a stop sign or a sign banning drivers to turn left. There are types of Street Signs that can be seen only on certain parts of roads.
Road signs have a decorative use as well, these signs can be seen in theme parks or cafes. You can use Novelty Signs to decorate your room, office or wherever you desire.
If you are looking for a Sign that will be noticeable in the dark, then you are in the right place. Reflective Aluminum Signs provide perfect visibility at night by reflecting the light.
Reflective aluminum signs are quite widespread. These signs have the privilege of being visible in the darkness. You can use Reflective Signs outdoors as well as indoor, though these are often used for the exterior applications.
These Aluminum Signs get their reflectiveness from a special Vinyl material. We can display any information or graphics on Aluminum by attaching Reflective Vinyl onto it, thus making the Aluminum Sign – Reflective.
The most common use of Reflective Aluminum Signs are Warning and road regulatory Signs. Often, when driving at night, you can see a sign from a distance but you can't make up the whole picture on it but when the car approaches you start seeing it. This is because the sign reflects the lights of the car – making the symbols more visible.
Street Signs
Stop signs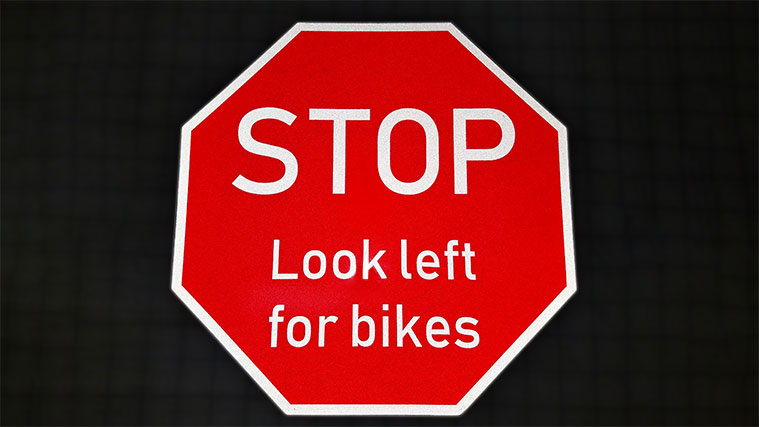 One of the most common types of Road Signage are Stop Signs. These are red octagon signs indicating drivers to stop, check both sides of the road and then continue driving.
Guide Signs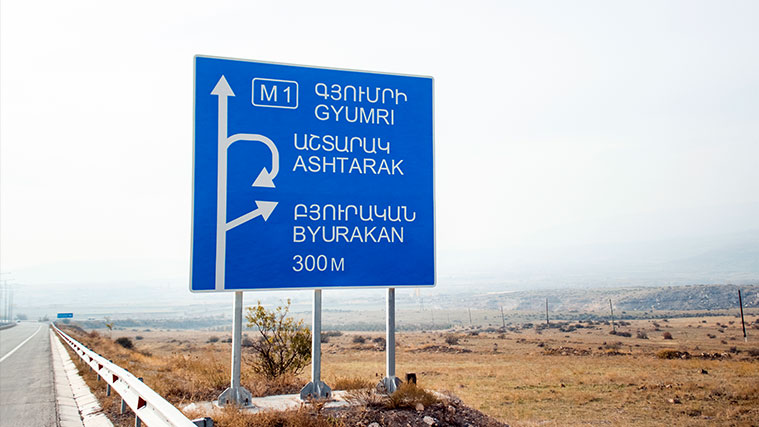 Usually, Guide Signs are blue or green, have a rectangular shape and give information about the location, the mileage, etc.
Regulatory signs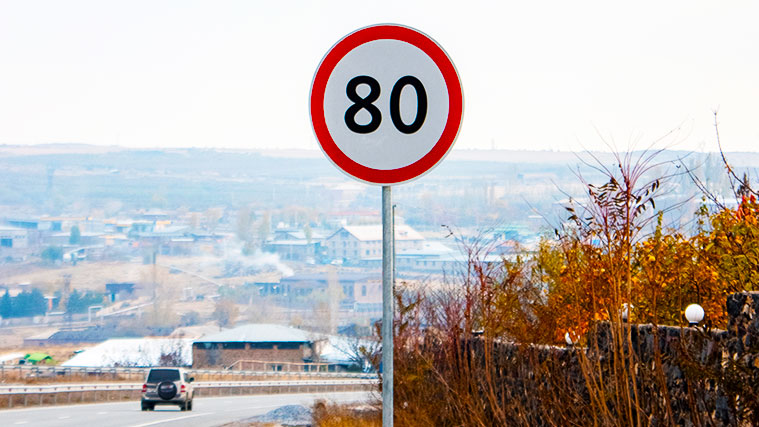 Regulatory signs are black and white, but sometimes they can be red and white as well. These signs feature traffic laws.
Directional arrow signs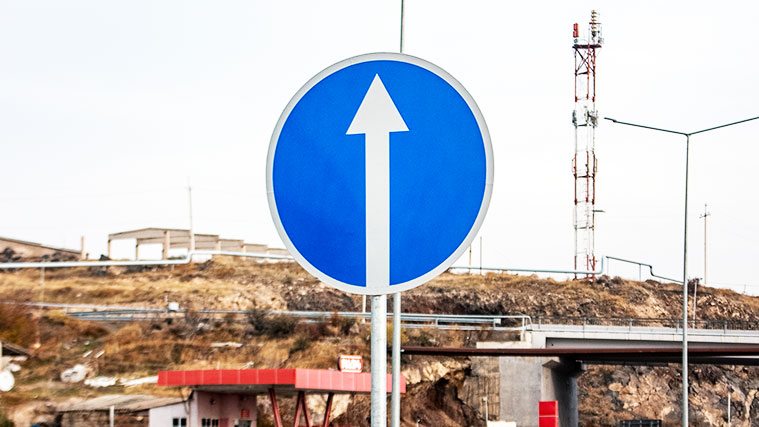 Directional arrow signs can often be seen at crossroads. Multiple arrow signs can be used to show the road curvature. These can often be seen at crossroads. Arrow Signs help to indicate which way the driver should continue the road or to show the road curvature.
Street Signs are used outdoors to regulate traffic. This is done with the help of various types of road signs. Traffic signs and symbols can be used in different parts of the road.
Traffic signs are also used to prohibit certain actions, this can be a stop sign or a sign prohibiting drivers to turn left or right. Street Signs can have a decorative use as well and be seen in theme parks or cafes.
Durable

Provide control in the streets

Visible from afar

Come in any color

Decrease chances of accidents

Informative
Usually, we use direct printing on street signs. The printers that we use are UV curing, so the ink is dried with ultraviolet rays. This makes the signs sun resistant. But, with the customer's choice we can write anything on the signs with vinyl lettering as well. Also, all the traffic signs are made with reflective vinyl, in order to make the signs visible at night.
Shapes: Round, Square, Rectangular, Triangle, Octagon
Size: Customized
Thickness: Customized
Lifespan: 5+ years, if kept properly
Street Signs can be installed in several ways. The most common ones that we often see are installed on poles. Another way of installing Street Signs is by hanging them. These signs can be hung next to a traffic light as well. Often Guide signs are hanged or fixed on the bridges. This way  drivers notice these signs faster. Also, traffic signs can be installed on special constructions, which can often be seen on freeways.
Aluminum Signs are very durable types of signs. You can get anything printed on aluminum signs, also you can get the information displayed on these signs with vinyl letterings. Aluminum signs can be either brushed or reflective.
Safety Signs are very important, as they give us information about a certain danger and give directions on how to avoid them. There are different types of safety signs, such as prohibition signs, mandatory signs, warning signs and emergency signs.
Safety Signs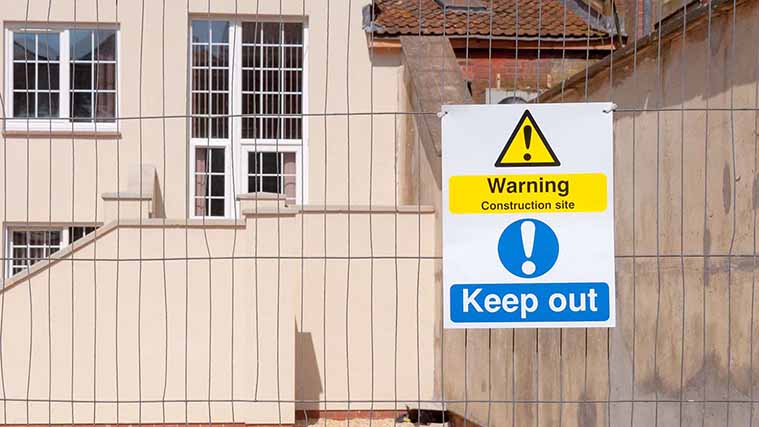 The main types of Safety Signs are: Prohibition signs, Emergency signs, High voltage signs, No smoking signs, Multilingual safety signs, Danger signs, Hazard signs, Warning signs, Eye Protection Signs, Face Shield Signs, Foot Protection Signs, Hand Protection Signs, Hard Hat Signs, Detour signs, PPE (personal protection equipment) signs, Equipment warning signs, Notice site sign, Keep out signs, etc.
Safety signs are met in any environment we live in.
Most often we meet safety signs in big factories, laboratories, construction areas, farms, in production lines, at offices. The aim is to keep people away from any possible danger, to make the workplace safe and compliant. The signs also warn when hazardous conditions are likely to happen.
Safety signs include Danger signs that can be used in any of these locations: near pools, high voltage areas, laboratories, offices, construction sites.
Safety signs possess an informative category and are able to spread the information more quickly and efficiently.  They help to decrease the chances of accidents in the workplaces. Safety signs are good for boosting safety consciousness among workers as well. Another important advantage of the safety signs is that they reduce the number of possible accidents, make the traffic lighter, and keep people more informed.
Thickness: 4.25mil
Sizes: Customized
Shapes: Customized
Printing: Full-color printing with UV inks
Lifespan: 2+ years, if kept properly, comes laminated
The installation of the Safety Signs is done either by hanging them or installing on the ground. All depends on the relevant message it has to convey.
If the construction sign has the shape of an A-frame, it can be used without any supporting constructions.
PVC or Aluminum Signs can be mounted directly on the wall or fastened to the base with Zip Ties.
Safety Signs can also be installed by hanging them or fixing on poles.
Front Signs is ready to offer you installation services as well. Our crew of professional craftsmen will provide quick and smooth installation for your Safety Signs.
Yard Signs or lawn signs are, as their name implies, signs that are installed in yards for different purposes. They can be used for a variety of purposes: from informative, advertising up to decorative. These signs can be made of different materials, have different sizes and shapes. Large yard signs, small yard signs, different shapes and thicknesses, choose whatever you want. Everything at your disposal.
Reflective Aluminum Sign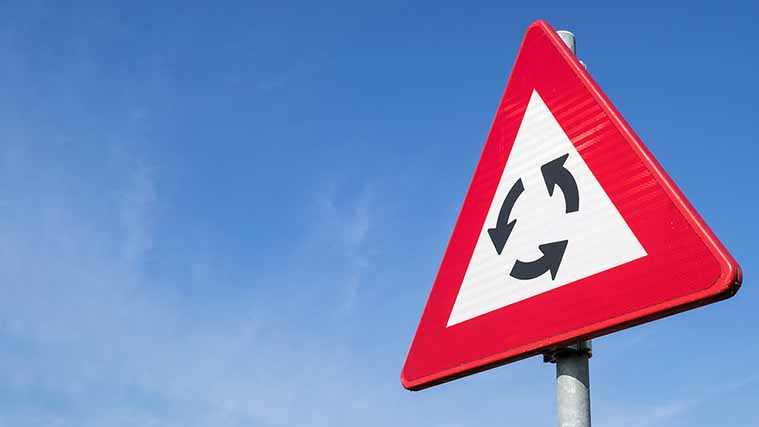 Reflective Aluminum signs are the perfect choice for department signs, Emergency signs, Entry signs, Exit signs, Access signs, etc.
Among the emergency signs there are - used in case of fire, Emergency only use or fire only use Aluminum sign messages.
Furthermore, Reflective Real Estate Signage is also highly in demand. The material is of high quality and long durability – two highly important factors for the realtors to use the signs outdoors.
The Reflective Aluminum signs can have different installation accessories based on their usage environment and style. The signs can be fixed onto the pole using screws or nails, or fixed onto the wall or any other rigid surface. Moreover, the signs can be attached from wire fences if needed.
The Reflective Aluminum panel is a stylish and excellent choice for day and especially night usage- as the Reflective signs are highly visible in the darkness.
Reflective Vinyl has mass usage also for making road signs, work zone or urban environments, parking signs, in companies and other institutional buildings or to advertise a business.
Sometimes, these signs are used to give office premises more exclusive look. The purpose of the sign can be any from warning, informative, directing to regulatory.
Rustproof,

fading and mild chemicals

resistant aluminum

Visible day or night

Great price/durability combination

Can come with rounded corners for safety precautions, easy handling and a professional appearance
The Reflective Aluminum signs are not printed. Otherwise, The 6 colors of reflective Vinyl - white, red, black, Yellow, Orange, Blue and green - are cut and lettered to the needed shape, style and message.
Each color indicates the nature of the road signs:
White, Black, Red - Regulatory
Yellow - Warning
Green - Guide
Orange - Construction
Blue - Services
Thickness: 0.032", 0.040", 0.060", 0.080", 0.090", 1/8"/0.125", 1/4"/0.25"
Vinyl Colors available: White, Red, Yellow, Orange, Green, Blue, Black
Lifespan: 5+ years
Reflective Aluminum signs are fabricated at our in-house factory with utmost quality and care. They usually come with predrilled holes for fast and hassle-free installation. The huge signs are usually heavy and need a professional assistance. Our professional team from Installation and replacement department will assist you for easier and faster handling with your sign.
Aluminum signs – come with standard mill finish and is versatile for all kinds of industries, purpose and usage. It is perfect for stores, reception areas and Exterior facades. It can be used to direct, show parking location, mark property, etc.
Get Quote
Please submit your information and a Front Signs representative will contact you
Regulatory Signs FAQs
Are the graphics printed on the Reflective Metal sign?
Unlike other materials and actual products, Reflective Aluminum is just cut precisely to your Custom requirements and attached to the Aluminum or Dibon surface.
What is the estimate lifespan of Reflective Aluminum signs?
The sign as it is has a lifespan of 5 and more years. However, depending on the location and the level of violence and high winds - this can affect the look and durability of the sign.
Is Reflective Sign enough durable for outdoor use?
Surely! reflective Aluminum consists of Dibond or Aluminum and reflective Vinyl - Aluminum as the most durable industrial material and Vinyl as a sun and fade resistant material - come quite handy for outdoor use. The signs will definitely withstand the different weather conditions.
Are your reflective aluminum signs single sided or double sided?
Usually, Reflective road Signs are one sided as they are attached from a pole or back to another road sign. However, if you Custom require double sided Reflective Aluminum, our professional team can surely fabricate it.
What is a reflective aluminum sign?
Reflective Aluminum sign is an most commonly used tool for Road signage. Due to the reflective features of the vinyl, it's the ideal solution to use for traffic, yard and real estate signage.
Reflective Aluminum sign is the preferred choice in the locations and areas where visibility is crucial.
Do the Street signs vary from one country to another?
Can I get a stop sign in a different color?
Usually, stop signs are red octagon shaped with a white text on them on a red background. If you are going to put the sign in the street then it probably should be red and white. But if you want to get a traffic stop sign in a different color then, you should have it approved by DOT (Department of Transportation). As for personal use street sign can be made in any custom color you want.
What color should the Street Sign be?
We offer street signs in every color. But there are certain types of street signs that need to have a specific color. The usual colors for street signs are red, white, black, green, blue and yellow.
How heavy are Traffic Signs?
The weight of the traffic sign depends on the material of the sign. But overall these signs are made of aluminum, which is slightly heavy to withstand weather changes and high winds.
What shapes can Street Signs have?
You can order street signs in any shape you want. But usually the street signs are in the following shapes: circle, triangle, square and rectangular, etc
What is the difference between Standard and Reflective Street Signs?
The difference between standard and reflective street signs is that reflective road signs are visible at night. Thus the drivers will be able to notice them. Standard ones can be visible only under the daylight. All the traffic signs should be reflective, but if you need a decorative street sign - then it's not necessary to have it with reflective.
Where can a Safety Sign be displayed?
Safety signs are displayed in all areas where there is a chance of danger. Safety signs can often be seen at schools, hospitals, laboratories, pool areas and many other places.
Which type of information do the Safety Signs provide in the airport?
Having safety signs in the airport is very important. These signs can be helpful both for the airport workers and for the visitors. The most common airport safety signs are:
-Unauthorized persons Keep out
-Wear Ear Protection
-Control Access zone
-Aircraft Operating area
-Electrical Hazard signs , etc.
What are the different shapes and colors used for Safety Signs? How can I understand their meanings?
There are 4 types of safety signs and each of these signs is made in one color. These signs are blue mandatory signs, red, black and white prohibition signs, yellow warning/hazard signs and green and red emergency signs. Mandatory signs are blue, prohibition signs are red, hazard signs are yellow and emergency signs are green and red. People already know when they see a yellow sign from afar that it is a warning sign. The pictographic on each sign is made so simple that everyone can understand the meaning of that sign. In case if you struggle to understand some signs you can read our blog
"The Language of Safety Signs"
. Discover the differences of various types and how color, shape or text affect us. There is also an interactive quiz at the end.
How important are the Laboratory Safety Signs?
Safety signs are not only important for the lab workers, but these signs are more important for the outsiders who visit the lab on a daily basis.
People who work in the laboratory already know the safety rules, therefore these signs are not of a high importance for them. But for ones that first visit laboratory should be able to notice these signs to prevent unpleasant accidents.
What are Safety Signs?
Safety signs are a means of communication that gives information and instructions about the safety of people. These signs have a pictographic or a text on them informing about the possible danger. They are fixed in a visible area where they can be noticed easily.
There are the following types of safety signs: Hazard signs, prohibition signs, emergency signs and mandatory signs.