Skip to content
Professional Sign Services in Los Angeles
Front Signs has the know-how to help you with the design, production, permitting, installation and maintenance of your signage. Our team of specialists and your personal account manager are ready to assist you throughout the whole sign making process. Equipped with only top-notch technologies, we're able to provide the best sign services in the industry.
Our mission is to provide customers with the superlative signage services they deserve. We provide enterprise-level signage services with an individual approach to each and every customer. We have over 10 years of experience in the industry, delivering cutting-edge outdoor and indoor signs to businesses in Los Angeles and surrounding areas.
If you've got an idea, we have a solution for all your signage-related needs. From graphic design to large format printing services, our talented staff will provide you with contemporary signage solutions of any kind. From building signs and pylon signs to lobby signs and 3D logo signs we can make any custom signage with a smooth sign making process.
All-Inclusive Services
At Front signs, you can get all your signage needs met without having to find other companies to cover separate services like installation, graphic design and large format printing, just to name a few. You can get them all done at our one-stop sign-shop headquartered in Burbank, CA.
We take care of everything from start to finish, including the tedious process of obtaining a sign permit from your local municipality. Our customers can sit back and relax while we take care of every single step of the sign making process, from design and permitting to installation and maintenance.
In-house manufacturing combined with top-of-the-line equipment and the expertise of our craftsmen is a foolproof method for creating outstanding products. From large stadium signage or corporate event signage projects to single light up signs, we do it all.
Full-Cycle Project Management
For quality assurance, we assign a project manager to each case and client. Our customer service team will discuss all the details of your project with you and keep you updated at each stage of the production process.
The account manager works with a team of talented designers, fabricators and installers to create your unique designs. Whether you need support from scratch or want us to work on ready-made ideas, developing them to the level you desire is easy with a personal assistant. They'll listen to all your needs and collaborate with you to bring them to life.
We provide virtually every service you can imagine related to the signage industry. Being a full-service signage company means covering everything you may need from A to Z. Our specialists will help you through every step of the process.
State-of-the-Art Facility
We can bring signage with even the most sophisticated designs to life and we do it all in-house. Our top-of-the line equipment allows us to perform 3D rendering, high-precision cutting and engraving and expert fabrication before we move on to installation and maintenance. 
With an arsenal of all types of soft and rigid materials, anyone can find the finish and color required for their signage whether they need light box signs or banners. Our sophisticated UV printers offer instant fade-resistant prints and the Matthews Painting System we use can combine over 80,000 color shades to match your vision with precision.
Need banner services? We've got you covered there, too. Check out our showroom or products catalog to find more ideas on business signs - from simple to more complex types of projects. Choose from a wide selection of customizable options.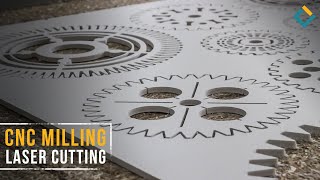 See What Front Signs Can Do For You
Enter your details and attach your project files if you have any. Our agent will get in touch with you shortly to provide a free quote and consultation for your project.
Please note that Front Signs is a full-cycle sign making company. We tailor each case to match your vision, starting with design and fabrication then finishing off with permitting and installation. No matter how simple or sophisticated your concept, we'll bring it to life with quality and precision.