Powerful Store Branding Concepts for Outstanding Brand Identity
Store branding is all about creating an awe-inspiring image and leaving the best impression on your clients. Most stores base their successful branding strategy on on-site branding assets.
Read on to find several solutions that will contribute to drawing up indoor and outdoor store branding strategies. Get branding ideas for different types of stores and diverse areas to raise your brand image to new heights. Find some of our branding design elements and leverage them to achieve outstanding results.
Store Branding Ideas for Different Areas
Setting the right tone while branding your store means reeling in and keeping loyal customers. This entails providing something valuable that will set you apart from competitors. Branding decor items such as lobby signs and building signs can be a part of this plan.
How can you achieve your goals? Front Signs offers a plethora of custom solutions to help you build up your brand with ease and ensure its quality. Whether it's massive pylon signs outdoors or creative interior solutions, all of them will work great for your store.
Storefront Branding Concepts
Branding a store becomes easier if you choose the right business signs. Whether you install them at the front or on top of your store, always make them your business' voice.
Customers usually find themselves entering stores with appealing decor. Visually pleasing elements, architecture and unique decorative items are what attract customers to your establishment. Using custom sign making solutions such as large format printing and others will surely provide the appeal you need.
Store Area Branding
Branding a store starts outside your premises, before people even walk inside. The area surrounding the store is perhaps the most visible place and the most attractive to clients. Let's check how to harness the benefits.
Let your customers know they've already reached their destination with eye-catching custom signage. Place visible store signs with your store name and logo at the entrance. Keep the defining features of your theme consistent to guarantee a comfortable feel.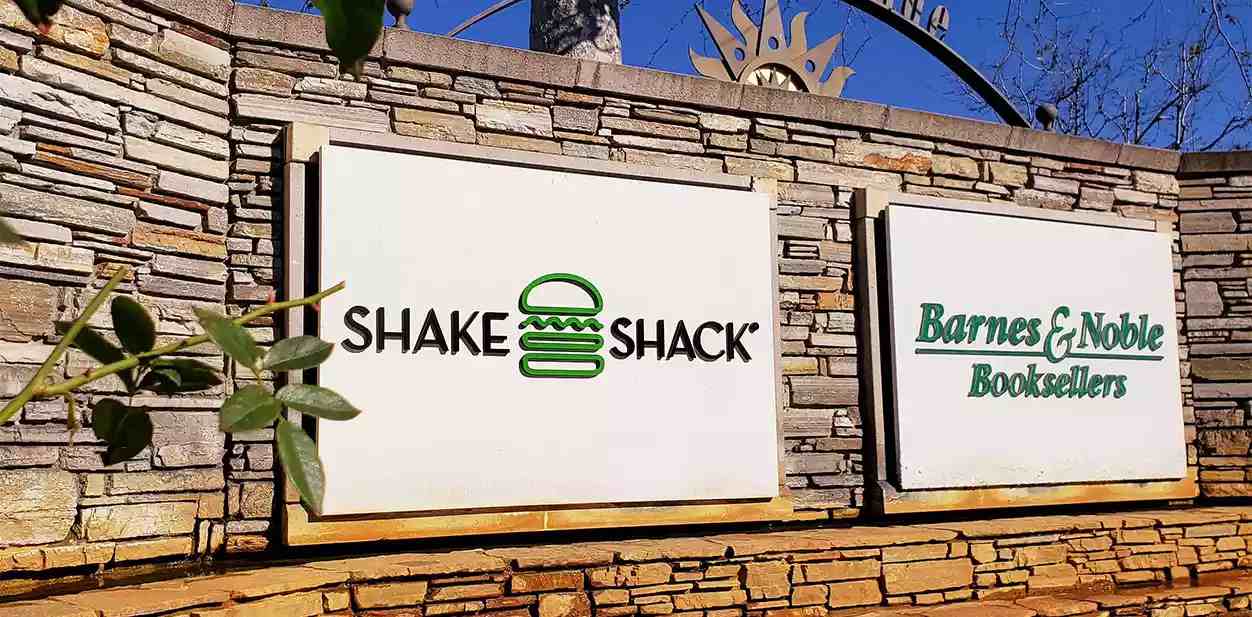 Storefront Window Branding
Store window branding is of utmost importance. Windows do an excellent job of catching customers' attention. Research shows that window displays greatly affect purchasing decisions. Concentrate on this section since there are a ton of opportunities here for retail store branding. Make use of eye-catching custom decals to increase visibility. They can all be used as decor as well as serve the purpose of blocking the view from the outside.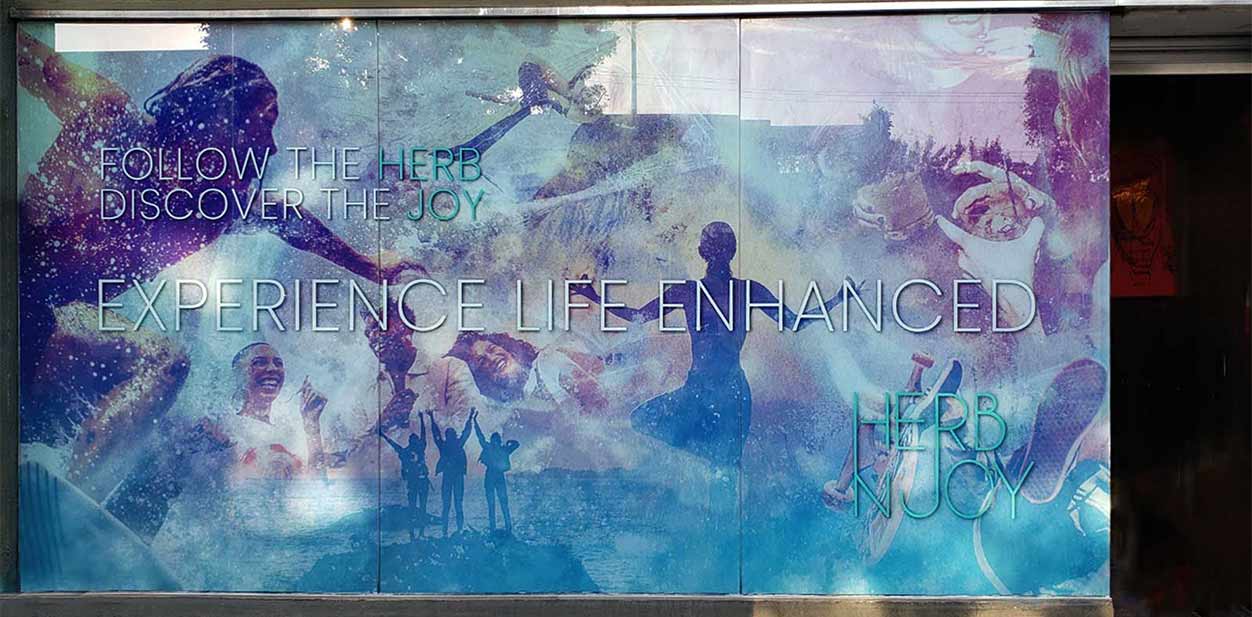 Discover the Storefront Sign Cost based on style and extra factors in the article.
Store Facade Branding
First and foremost, display your logo in all applicable areas. It's a perfect method of passive branding and advertising. Use killer displays like channel letters as the main part of your shop branding design. Add lighting to your shop branding decor elements. These features should complement each other when designing your store. Light box signs, for example, amplify your message, making them an eye-catching tool for business advertising.
We offer all types of signage solutions to boost your store branding efforts. Contact us and get a free quote and consultation now!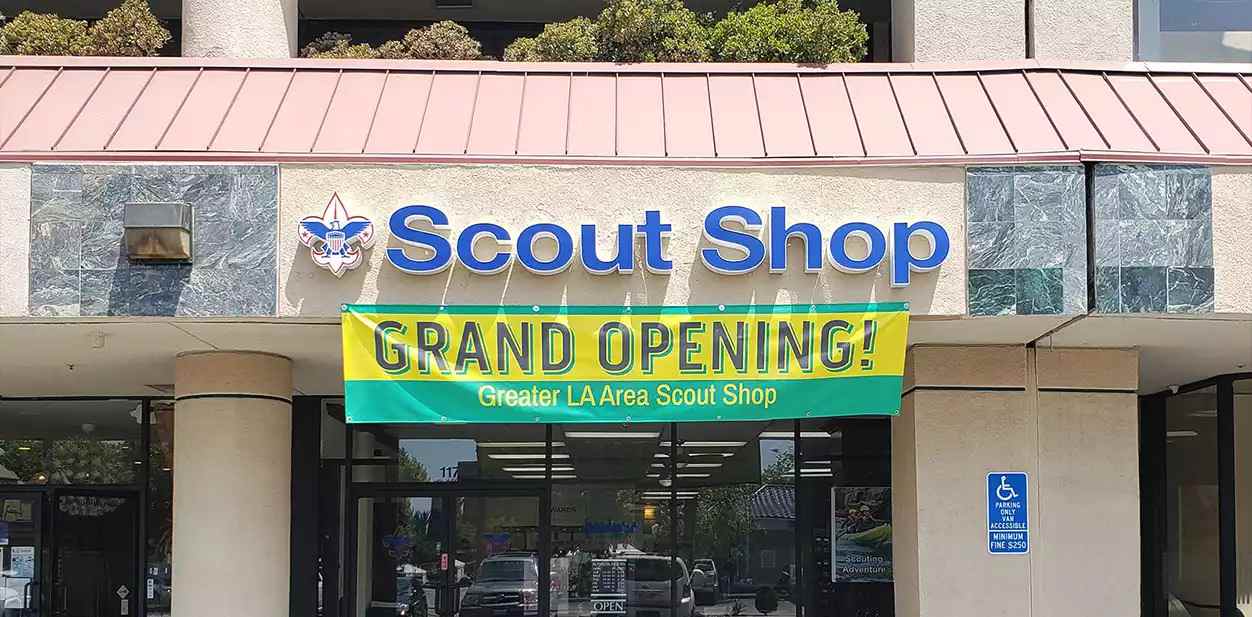 In Store Branding Concepts
While exterior store branding is important to bring in new customers, in store branding elements provide positive vibes as well. Make sure to incorporate interior signs and brand every room. 
When done right, a brand's in-store elements will communicate your company's personality. Additionally, they will make a good impression on your clients. In the section below, you'll find interior branding options, illuminated elements and more.
Store Entryway branding
Launch your interior labeling from the lobby. You have plenty of possibilities to set the perfect atmosphere. Include striking 3D signs with an inviting color palette in your in store branding ideas. There are also other popular in store branding elements to decorate floors, escalators and walls. Assist your customers with navigating your store by installing wayfinding signage.
Store Showroom Branding
The importance of showroom decor cannot be overstated. It's where people make their purchasing decisions and it needs as much clarity and visibility as you can. Good lighting, correct placement of items and proper division can help people with their shopping. Cover your store with your colors from floor to ceiling to leave a positive mark on your shoppers' experience.
Every store has essential information to relay to its customers. Add some flair to your shop branding by installing huge displays with product descriptions and prices. Lighting can make it appear unique and more visible. Light up signs can become a focal point for your retail store branding, whether for a showroom ceiling or a wall.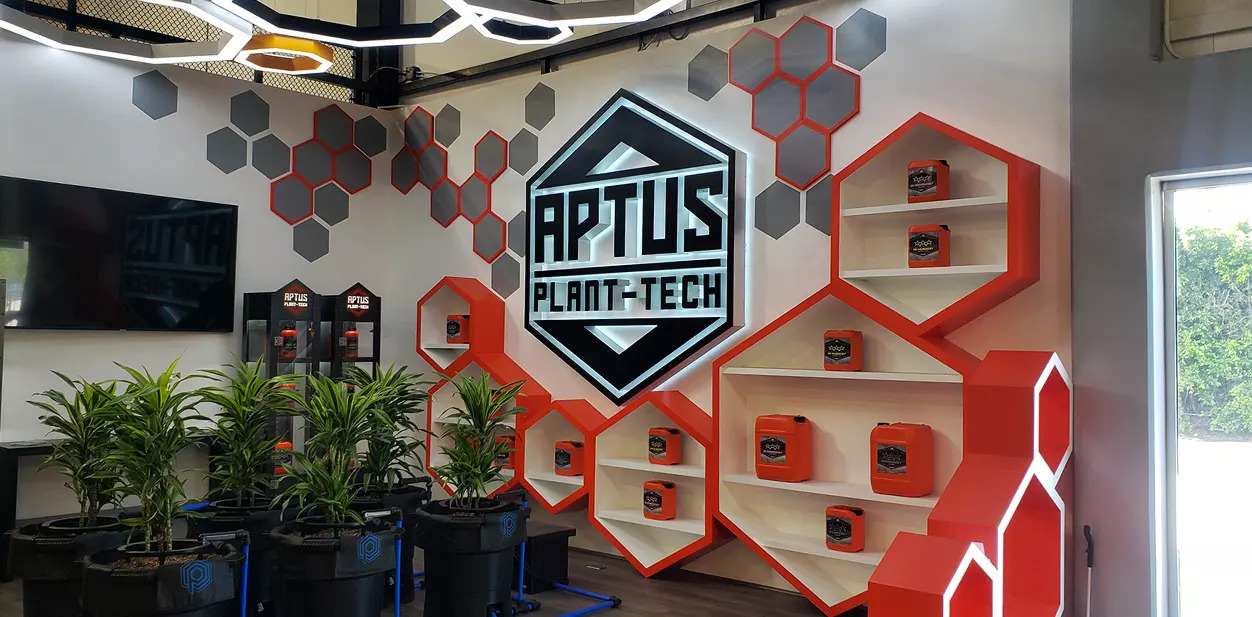 Take a look at the main principles for a Corporate Branding Strategy on our blog.
Store Wall Branding
Wall-mounted decorations are a necessity for all businesses. Walls are prime spaces for branding. Let your creativity loose and drastically increase your brand exposure.
Whether it's a convenience store or a shopping mall, people look for attractive designs that usually lead them to the product they purchase. Live up to their expectations by inspiring them with spectacular wall decals to cover blank walls.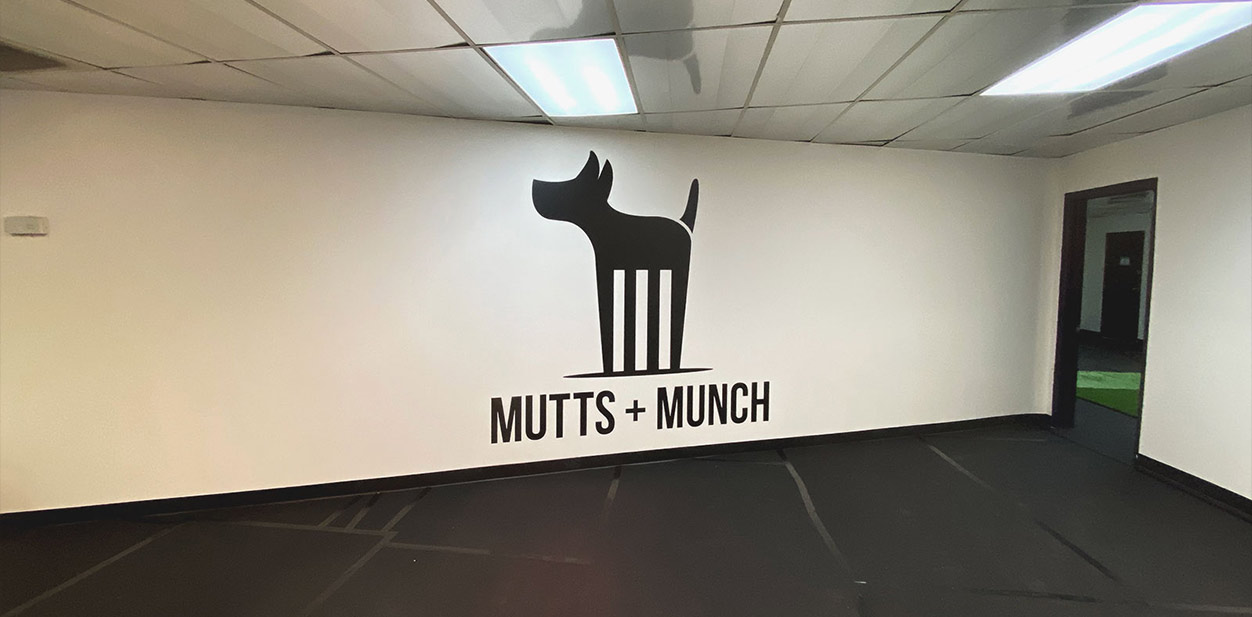 Help your target audience find the right signage to satisfy their unique needs for retail store branding. Contact us and get a free quote and consultation! 
Shop Branding Ideas for Different Venues
In fact, your interior and exterior shop branding should be complementary to maximize visual impact. Whether it's for a hypermarket or a drugstore, branding your premises will firmly establish you as the favorite business for clients in the area.
The following are some of the best shop branding concepts for various types of shops. Explore ideas to represent your company image.
Liquor and Grocery Store Branding Solutions
For liquor and grocery store branding, large graphics are a priority. This appealing medium with bold visuals can spell out your store's name and also enhance your grocery store branding.
Hang gigantic displays bearing your brand's colors and fonts to complement the overall setting of grocery store branding. These structures can also serve to separate different zones in the store based on product type.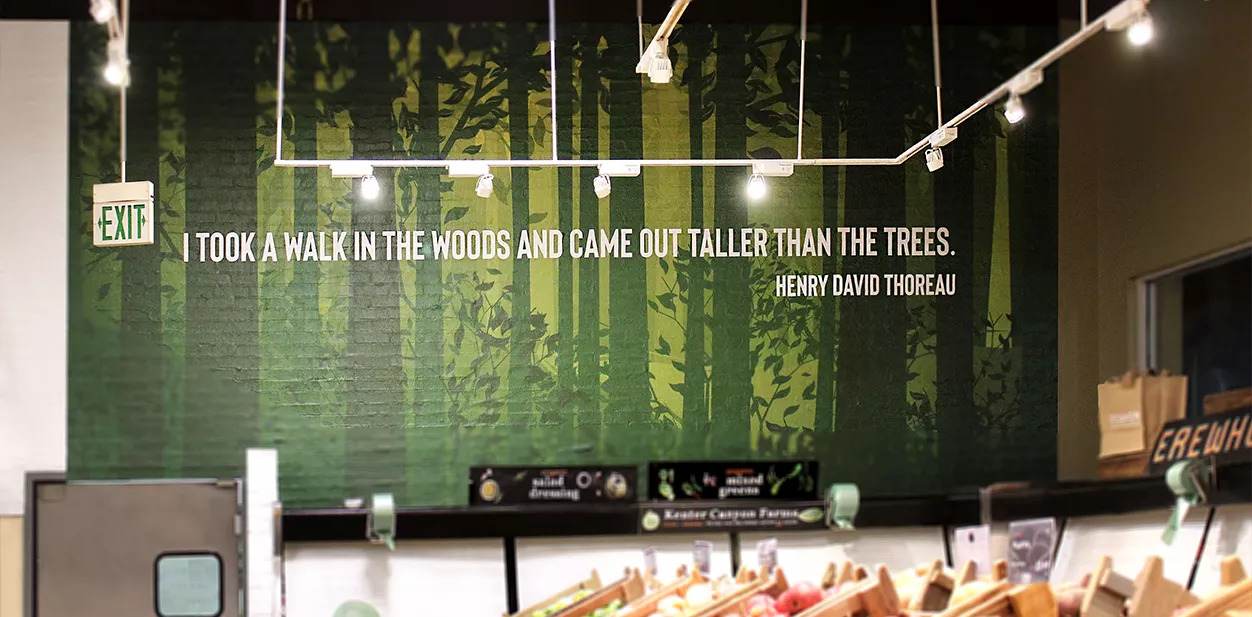 Clothing and Jewelry Store Branding Concepts
Guarantee the best customer feedback with exterior and interior clothing and jewelry store branding. Use store windows as a launchpad that can play a great role in enhancing branding efforts. Window branding decorations will bring more exposure thanks to visually appealing designs.
Jewelry store branding and decorative design should complement each other. Jewelry signage that displays your logo must be a consistent part of your jewelry store branding, the same rule applies to clothing stores.  Use them in the lobby, near the cash registers and even in the changing rooms to refine your space.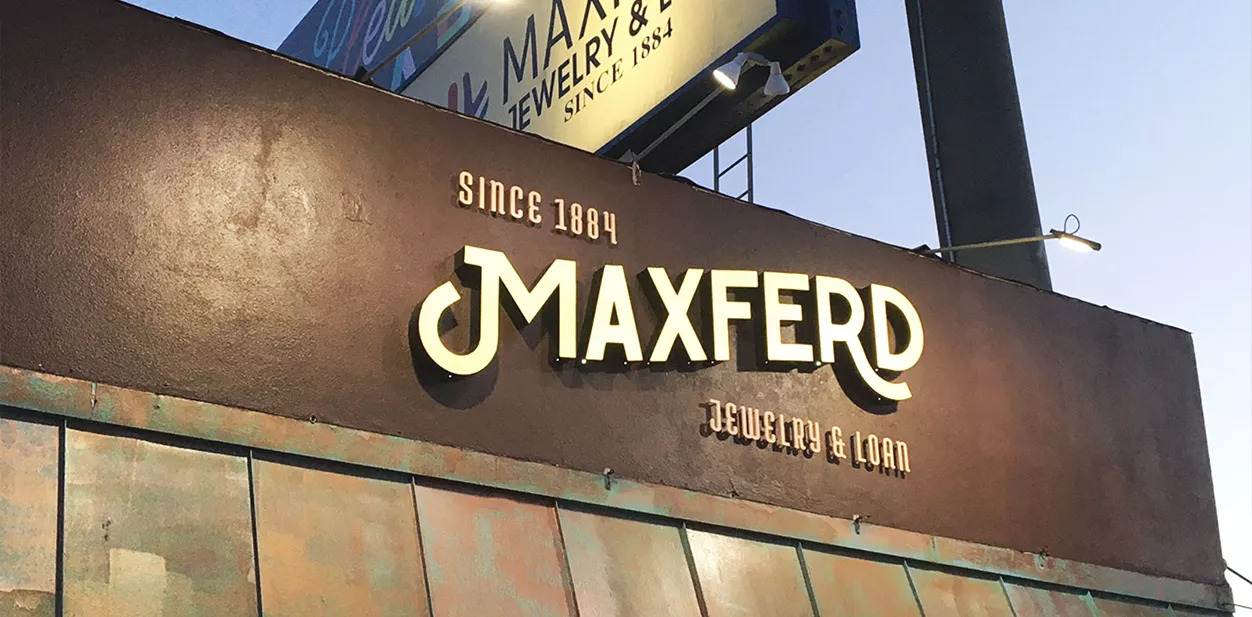 Explore Store Signage Ideas to boost sales and get more revenue.
Pharmacy and Specialty Store Branding Principles
If you aim to create a business that will operate for a long time, you should provide top quality products and perfect service. Make your mark with a professional branding design which will go a long way in gaining your customers' unwavering trust. It's all about creating unique visuals to match the unique items you sell.
You can integrate letters and logos for a complete look. Display a quote on the storefront or an internal wall to make it appealing to the customers. Illumination plays an immense role. Lighting all types of decorative and branding elements make them visible around the clock. It also guides people right to your doorstep in case of urgent need.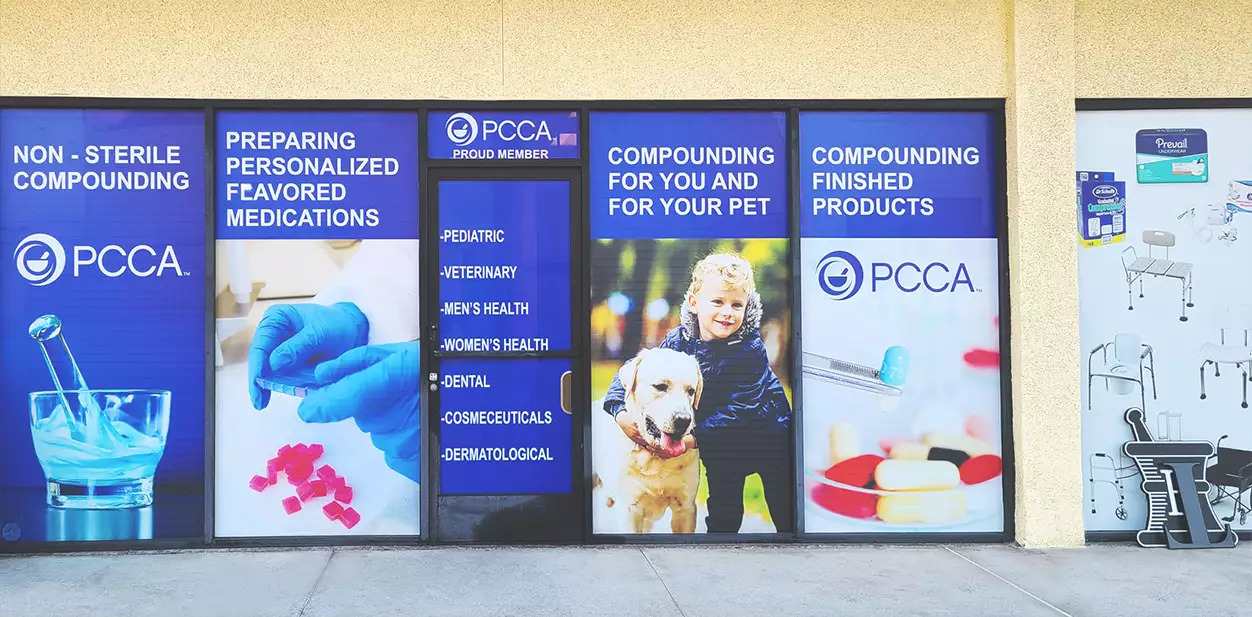 Extra Branding Elements to Consider
As a final talking point, we've compiled the most essential branding elements that are sure to be present for every store branding.
1. Logos 
It's impossible to imagine any branding strategy without the presence of a company or store logo. The logo is vital for every aspect of your business. It should embody your brand authority and be the pillar of both outdoor and indoor branding efforts.
2. Color
It's proven that specific colors elicit particular feelings, so be cautious while choosing the color theme for your brand. Define what feelings you want your brand to raise in your customers. The color red, for instance, may make people feel anything from warmth to rage. Although blue hues are frequently associated with calmness, they can also raise sentiments of despair or indifference.
3. Music
Playing appropriate music might improve your identity during the purchasing process. Music will help set a pleasant mood. Whether it is for supermarket or grocery store branding design, make the most of this feature and give your customers the best shopping experience. Blast loud, upbeat music if you're targeting youngsters or play soft, calm background music if you wanna give out classy, easy-going vibes for your customers. Make sure the music goes well with the overall setting of your store.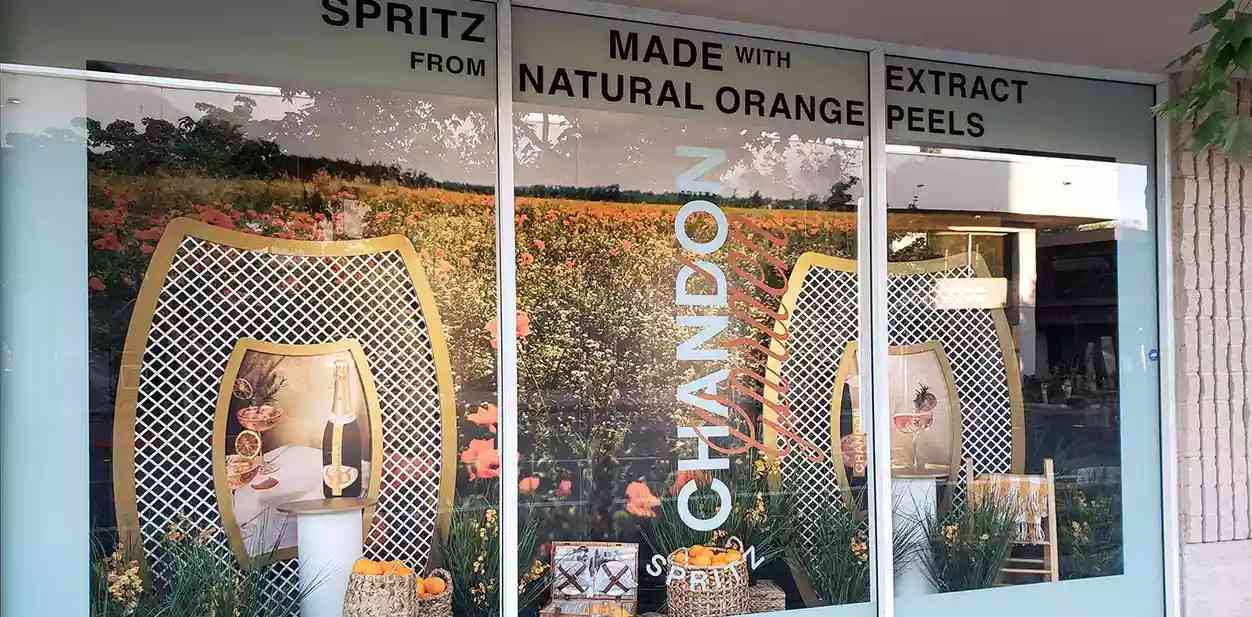 Besides providing exquisite branding design solutions, we also offer sign installation services.