Full Look Into Your Storefront Sign Cost: 6 Main Points
Nothing is more important than calculating funds before buying a product. With numerous factors in mind, we've narrowed down the most important ones that may change your storefront sign cost.
How much do storefront signs cost? Once you learn the price points based on category, we'll go over extra features that may impact the storefront sign cost for your business. In the end, make sure to read the prices for popular models that go well together.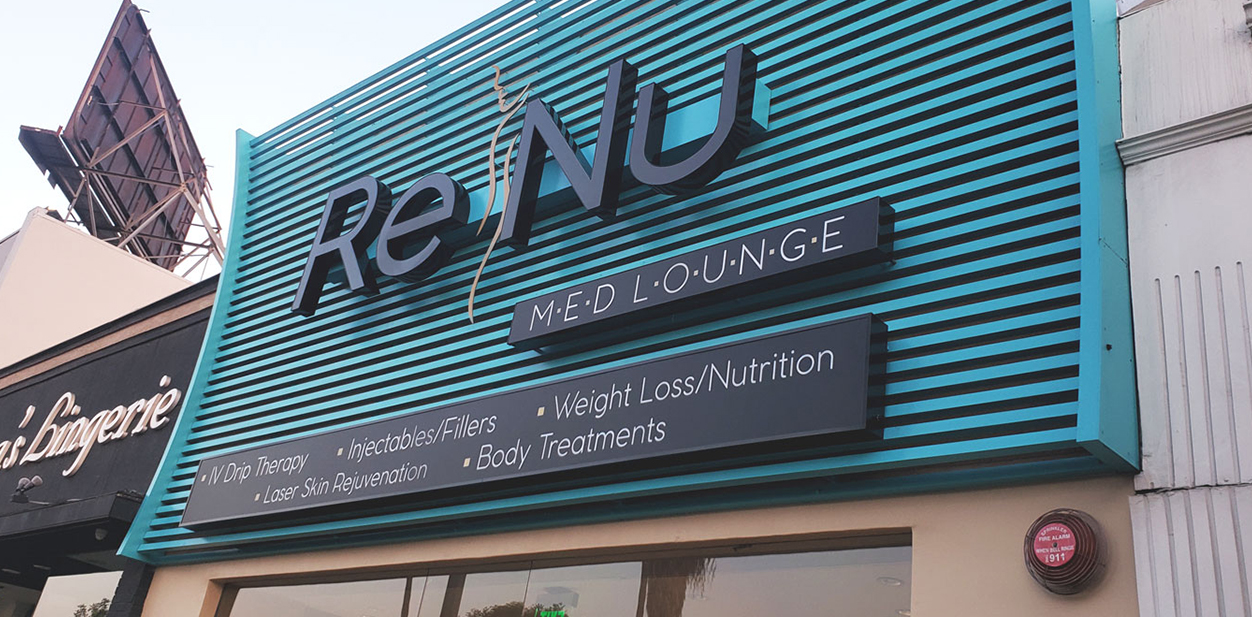 Storefront Sign Cost Based on Style
Storefront signs come in lots of stylish options to achieve stunning results. From illuminated variants to stickers for the windows, all have their strengths. The form and options you choose along with how they impact the sign making process will affect the storefront sign cost considerably.
Option 1. Illuminated Configurations 
How much do storefront signs cost with lighting? When it comes to using light box signs, you need to keep in mind that the standard price can range between $1,500 – $3,000 for standard models. 
The price of storefront signs with illumination is not strictly defined. The difference will depend upon several mutable factors such as material combinations, light configurations and complexity of design. 
Another deciding factor is the usage of LED lights compared to incandescent, neon or fluorescent bulbs. The initial price of LEDs may be higher but it's greatly compensated in the long run with the advantage of energy-efficiency.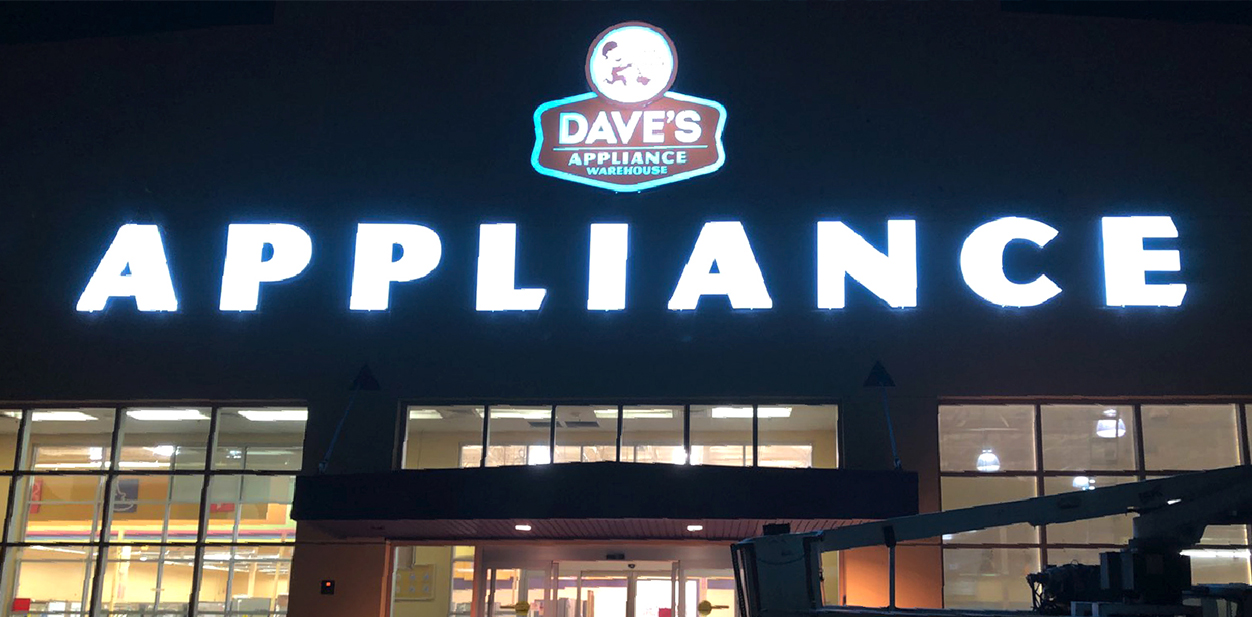 Learn more about the price of light up cabinet displays in this blog. 
Option 2. Upscale Aesthetics
Channel letters are among the most elegant and effective business building signs for advertising. Their typical cost on the market varies between $3,000 to $4,000. The price will vary based on factors such as the mounting and illumination features. 
For example, if you choose this storefront branding option, the addition of a raceway mount starts at $400 whereas for wireway mounting, you'll need to pay about $800 more. 
3D signs without illumination are another high-end option to make your store pop. This custom signage is a popular model for showcasing names and logos on storefronts. With a versatile range of material options and styles, their price is at a relatively low $1,300 mean for standard features.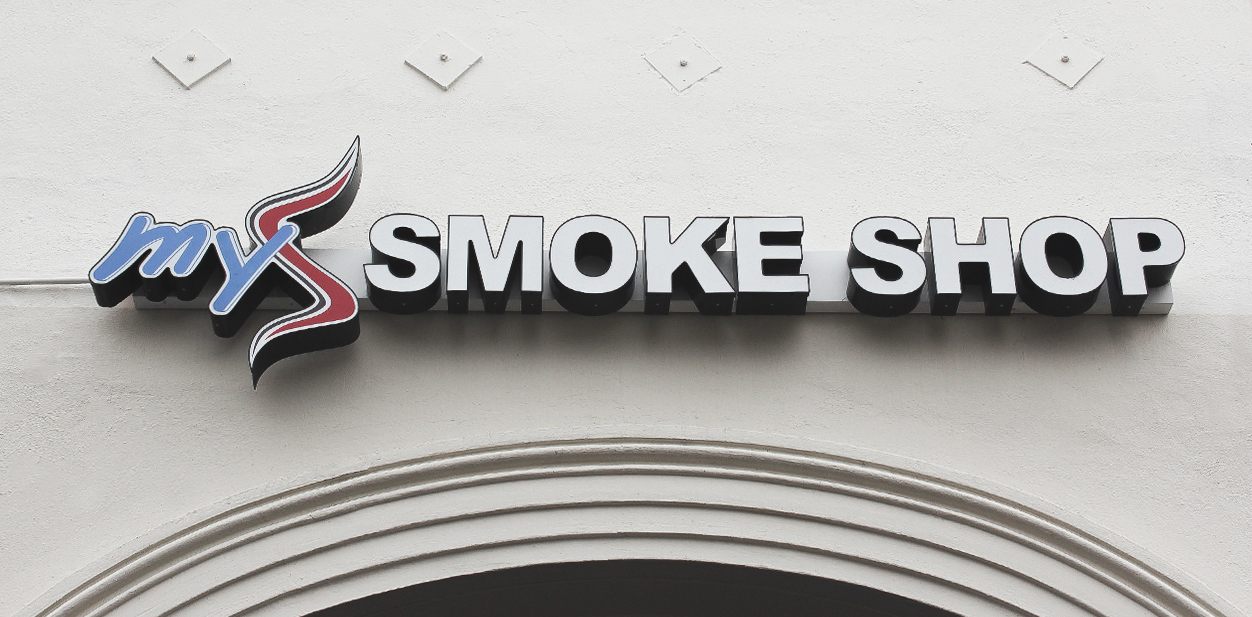 In this article, you'll learn more about the pricing of channel branding in more detail.  
Option 3. Enchanting Window Branding
Window stickers are another vital visual communication tool to consider for stores. They're a reflection of your business that models consumer behavior and impacts their buying decisions. 
So how much do storefront signs cost for windows?  Commonly, window wraps for most stores and boutiques cost $300 – $500 but this will vary depending on their size and specifications. Among other factors that influence price, the large format printing method and color as well as medium quality are on the top of the list. It goes without saying that high-grade prints will increase the cost of the shop signs.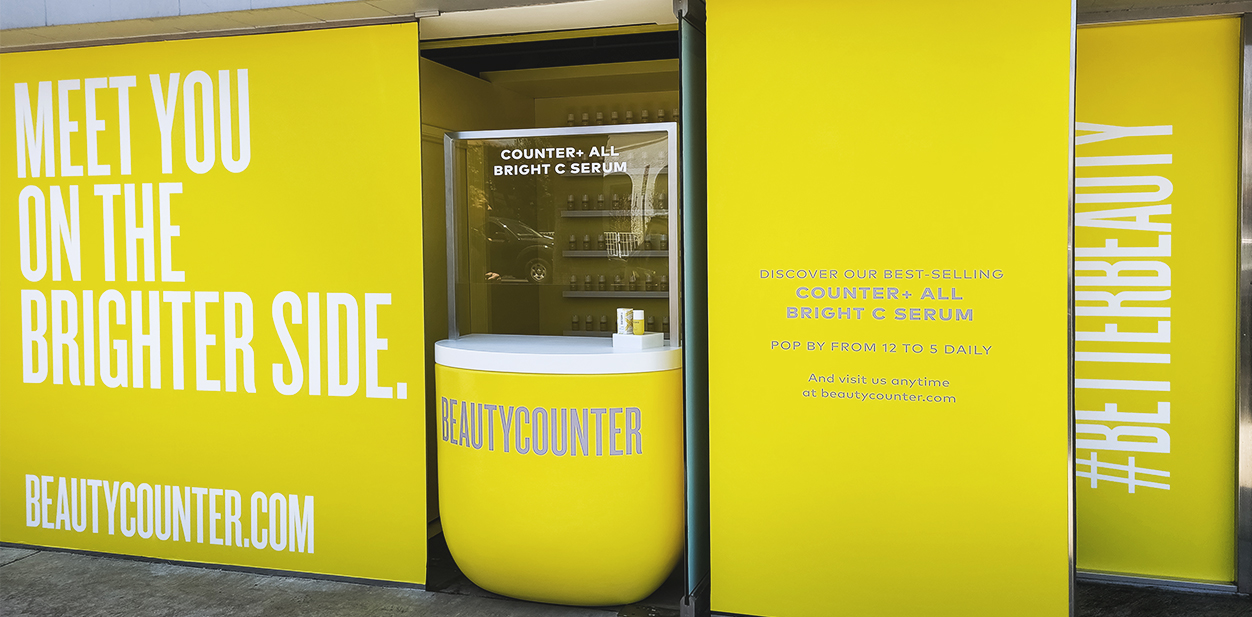 Option 4. Metal Board Options
These professional solutions are worth considering as both a creative and wise investment thanks to their longevity. The first kind that comes to mind is aluminum. Aluminum signs are one of the cheapest and most recycled among all rigid mediums. 
These storefront signs prices are $3,000 on average. We can list their minimum price at $1,500 but in exceptional cases, their maximum extension can go upwards of $20,000. The cost will change depending on variables such as the kind of metal, complexity of signage design, size and installation method. 
Stainless steel is another metal that's widely used for shop facades. These boards cost 20 percent more than aluminum. Brass metal panels are also a perfect choice for adorning retail storefronts. If polished, they cost approximately 30 percent more than standard aluminum.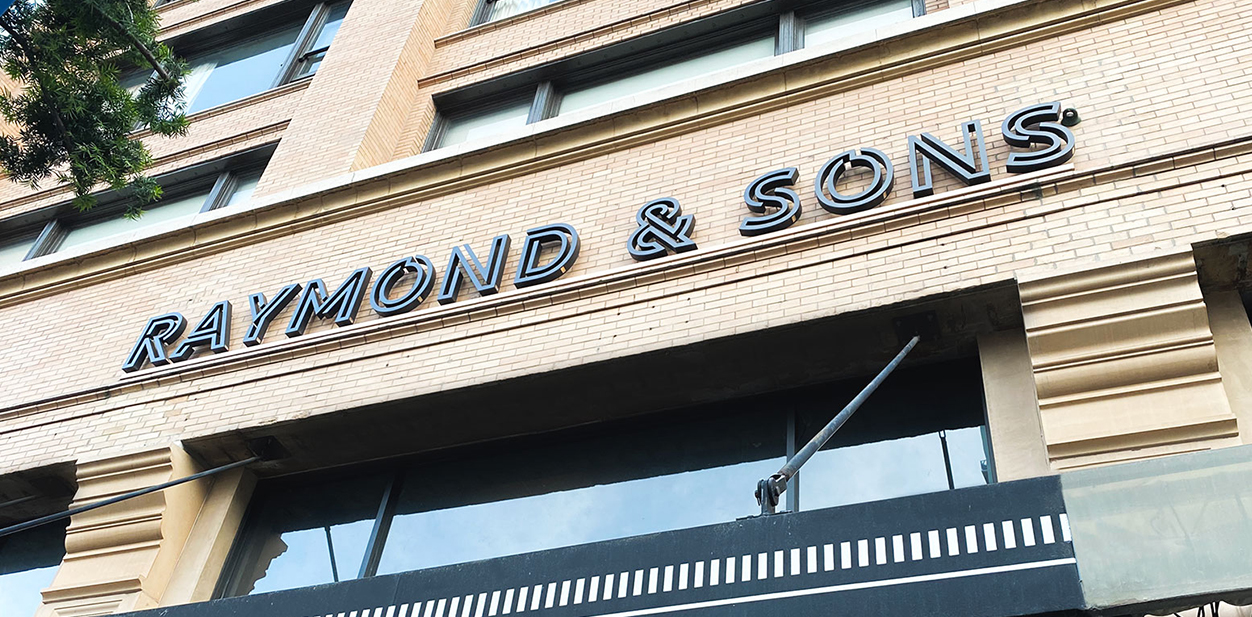 Are you thinking of purchasing an enduring signage solution? Contact us!
Option 5. Eco-Friendly and Natural Elements 
Wood is a charming option for interior signs as well as outdoor signs. Displays made of this natural material are eye-catching, eco-friendly and chic. So how much does retail signage cost if made of wood? Typically, they cost about $1,500. The minimum price you may pay for standard wood solutions is $700 while the maximum is upwards of $5,000.
The more artwork you add to the board, the more this option will cost. Wood gives a wide possibility for creative shapes, graphics and engravings. Engraved wood is more expensive than with painted or printed graphics. 
When installed outdoors, these displays require specific treatments and varnishes to withstand different climate conditions. As a consequence, their price goes up even higher.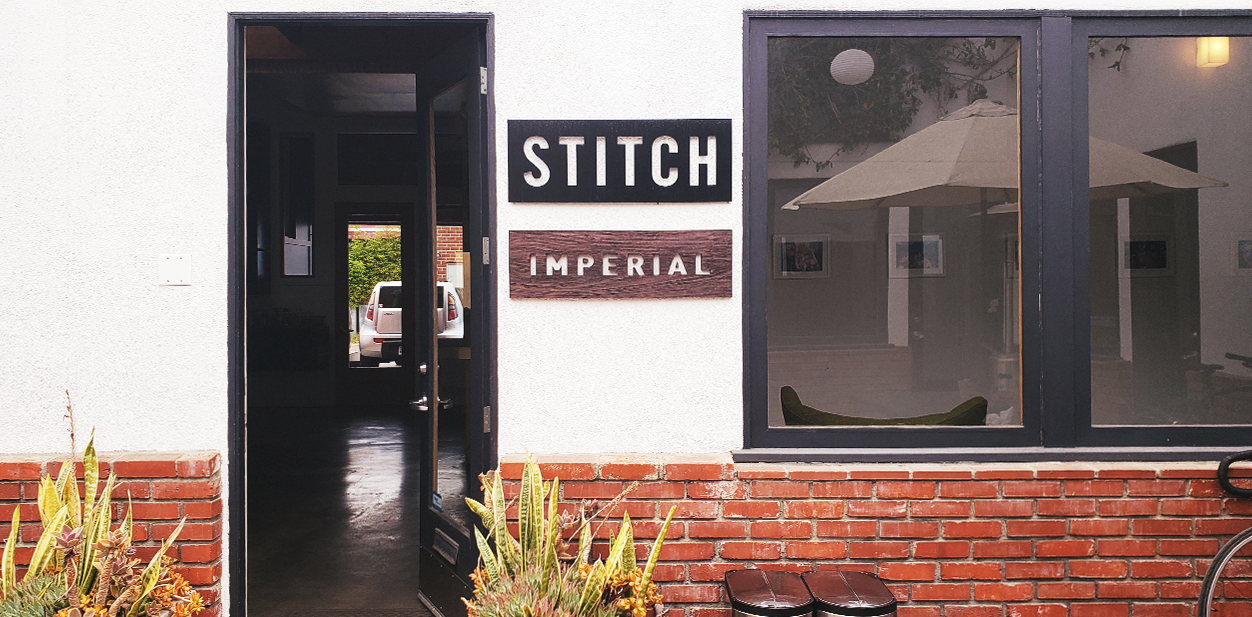 Option 6. Beautiful Business Awnings 
Canopies provide protection and give your business a traditional look. Relatively inexpensive, the simple forms of these business front solutions start at $700 – $800. They get higher in price based on design complexity, mounting, size and shape.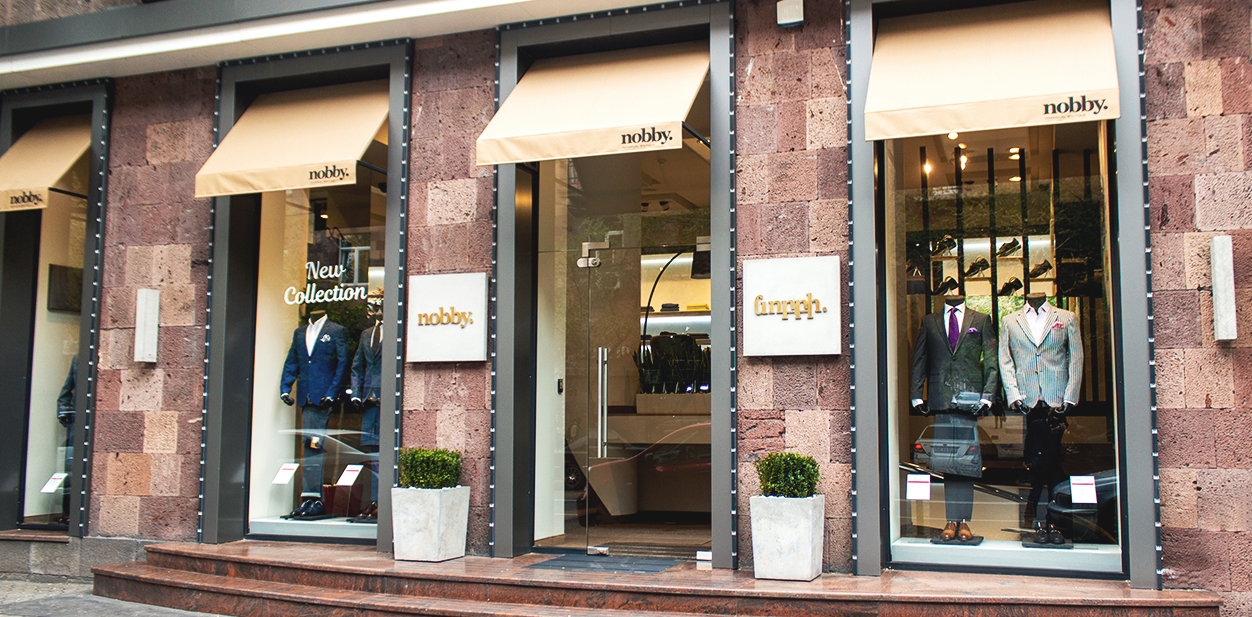 Storefront Sign Prices Based on Extra Factors
How much do storefront signs cost when adding in extra factors? Let's discover a list of other considerations that impact storefront signs prices. Below are the most common of these.
How much do storefront signs cost if you want a high-quality product? This depends on the company you choose to partner with. The storefront sign cost may be influenced by their years of experience, to start. Next, the qualifications of the specialists and their level of craftsmanship will play a role. Difference in price may also be determined by the company's location, supply and service packages they provide. 
Your store sign cost may also change due to external factors such as needing to get legal permits for sign installation and other services such as maintenance programs. The prices vary depending on local municipality regulations, climate and special features.
How much do store signs cost based on their size and material selection? It goes without saying that the bigger the project, the more expensive its cost. Pylon signs and small logo light up signs won't have the same price. This is based on the price of mediums used. Aside from size, the quality of the substrate is also important. For instance, if you prefer lexan over acrylic for outdoor use, the storefront signs prices will go up due to its enhanced durability and longer lifespan.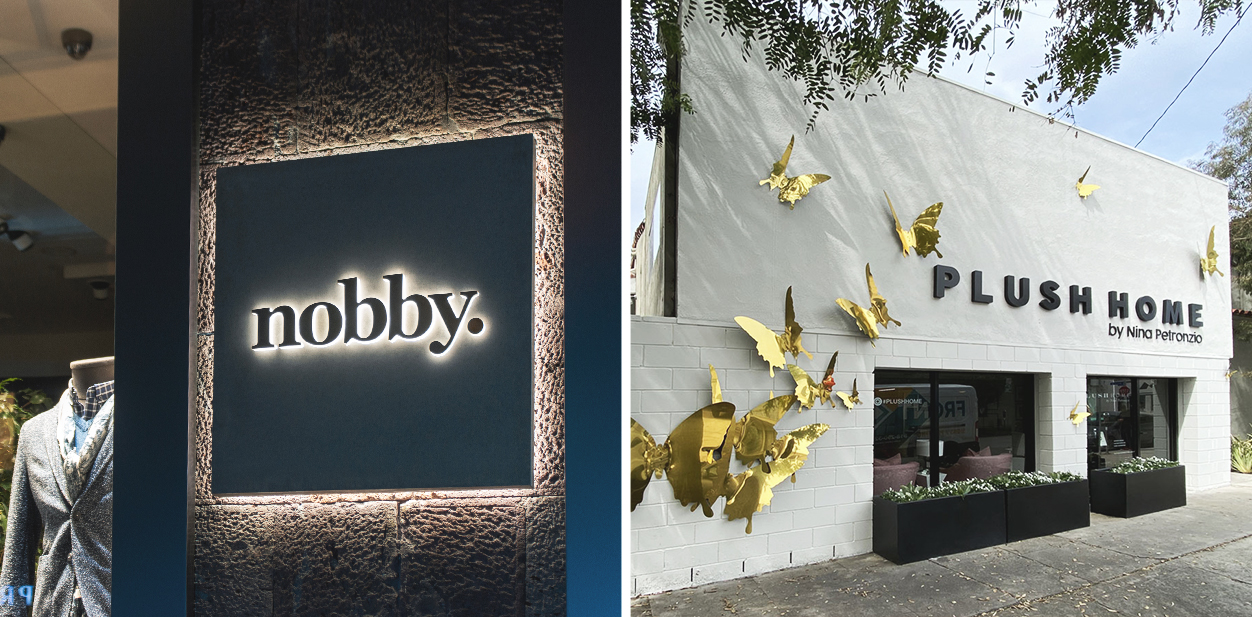 Want to purchase a cost-effective signage solution? Contact us today!
Facing Mounting Obstacles 
Installation methods may also result in the change of storefront signs prices. Typically, decals are the easiest and won't make an addition to cost. However, depending on the height, weight and location of other style options, you may need to invest in special equipment to complete the installation. Even without trucks and cranes, prices will be reflected in mounting and display methods.
Your Storefront Sign Cost for Popular Combos
Oftentimes, businesses like to combine different branding tools alongside one another to achieve a complete branded look. Below, we've listed the standard prices for popular branding displays that go well together.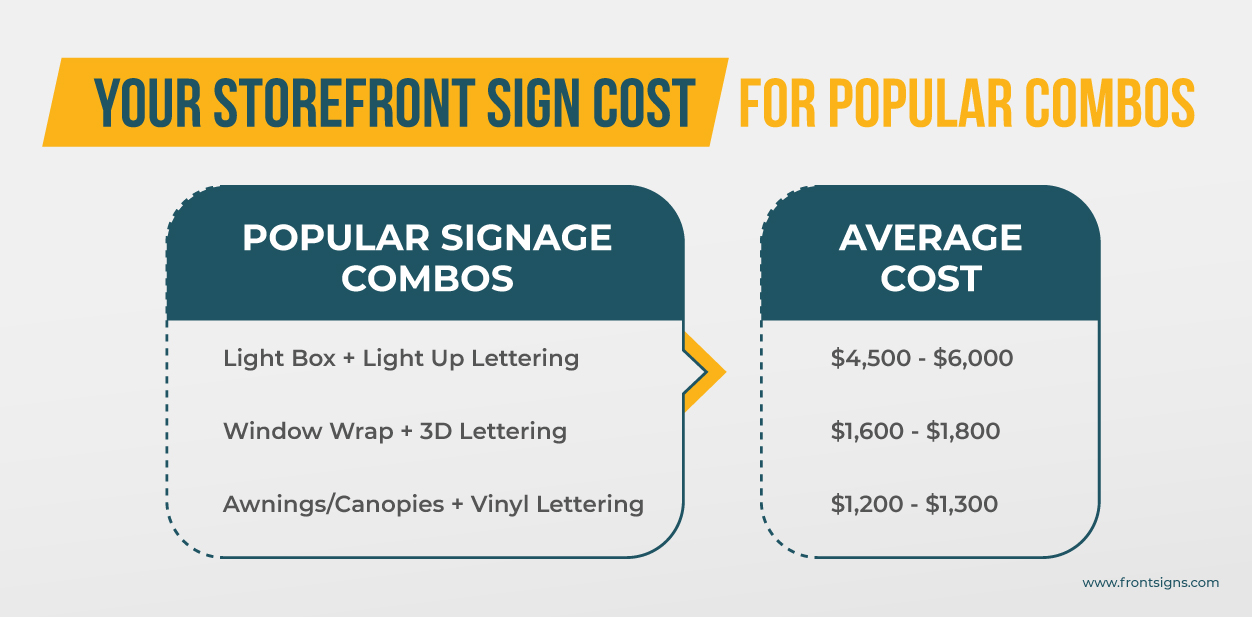 The look of your storefront has great power to impact customer decisions. Carefully selected visual imagery will communicate your professionalism and remain in people's memory. If you want to make a lasting impression, contact us and get a quote on the most suitable solutions for your business.