Channel Letter Signs Cost Guide: Disclosing 6 Key Factors 
Budgeting is a prime factor for skyrocketing your business success. With this in mind, once we go over the channel letter signs cost, everything else will fall into place. 
Main factors affecting channel letter signs cost
How much are channel letter signs? There is an average range to the cost of channel letter signs on the market. We'll show you a chart below. For now, we've narrowed down a few facts that impact the channel letter signs price.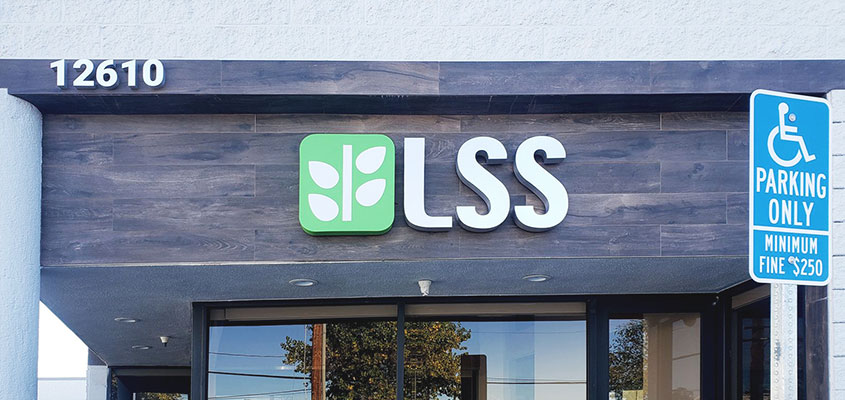 1. How much are channel letter signs by size?
Size plays a big role in defining the channel letter signs price. Size makes the biggest difference in channel letter signs cost. It goes without saying that bigger ones are more expensive.
Larger channel letters require more materials for production. They also use more LED's, wiring and power supplies to provide a corresponding sign. Massive signs do stand out, no doubt.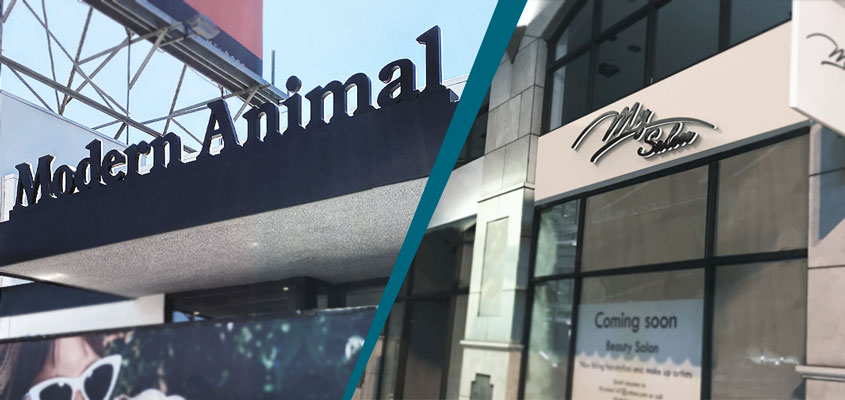 2. How much are channel letter signs based on their mounting?
Two lighting methods you can count on in most cases are 'raceway' and 'wireway' mounts.
How much are channel letter signs if mounted with a raceway? 
Look no further than a raceway mount for how much channel letter signs are going to save on your budget. This mounting alternative requires less labor and keeps the drill holes to a minimum. It grants easy access to electrical wires and cuts down on the channel letter signs cost. The price is lowered for both purchase and maintenance.
Based on the channel letter pricing guide, price for a channel sign with a raceway mount starts at a $400 minimum. This is the cheapest option for installing individual letters with lighting.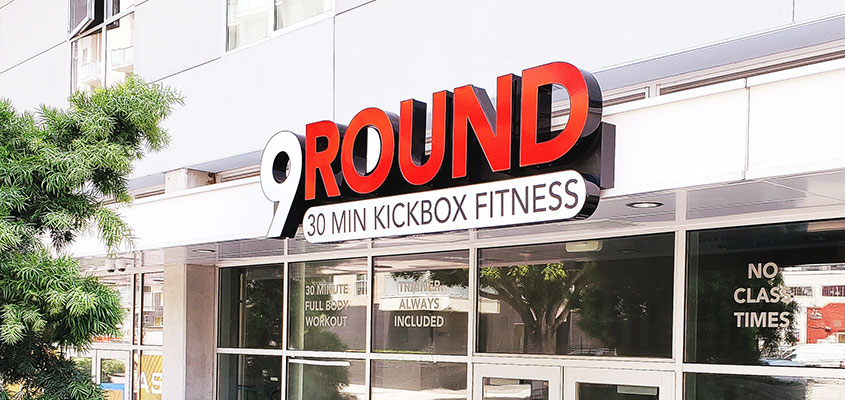 How much are channel letter signs with wireway mounting? 
It requires more time and effort to put up a wireway mount so you'll have to unload your pockets a bit more.
Wireway is a sign mounting structure that requires multiple drilled holes for installation. It's slimmer and goes virtually unnoticed. It's praised for enhanced visual appeal but raises the channel letter signs price bracket up a level.
In most cases, it doesn't contain electrical components within the mount itself. Instead, they're placed inside the wall behind it. When it comes to repair, the whole unit will need to be taken down.
Front Signs has resolved this challenge. Our experts leave a little window behind the sign to enclose all the diodes, supplies and wiring. It provides quicker access for maintenance. This makes our wireway mounts more cost effective in the long run.
The channel letter signs price with wireway mounts is increased to $800 to start.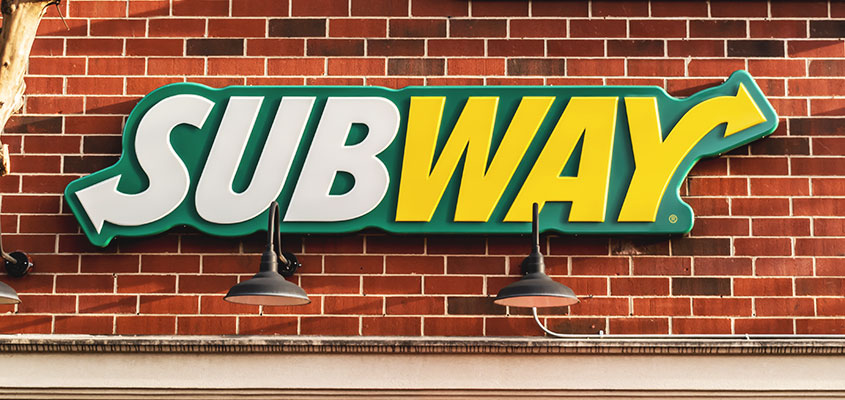 3. How much are channel letter signs depending on illumination?
Amplify the appeal of your signage with a few added and impressive elements. The first component that comes to mind is illumination.
In recent years, LED's have become a surefire way to knock the socks off customers. Let's check the LED channel letters price difference and get ready for a real breakthrough.
The LED channel letters price can increase by $40-$50 per letter on average. The difference is in the quality of the LED bulbs you choose.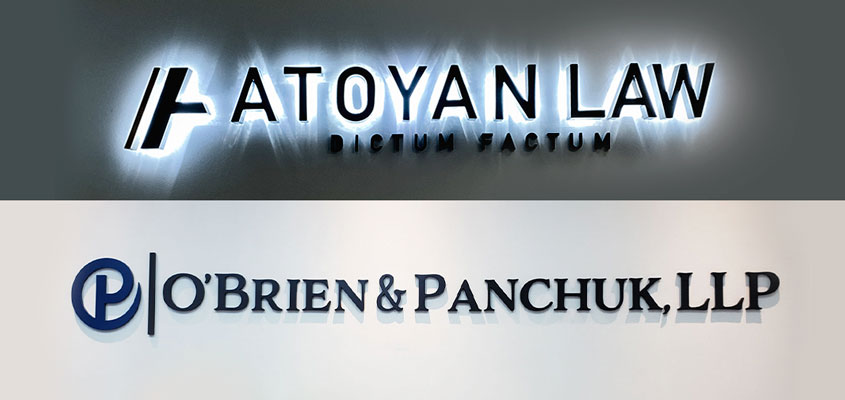 LED channel letters price may be modified based on red, green, and blue (RBG) type LED lights. It grants an extra spectrum of colors that combine to create over sixteen million hues of light. This does raise the LED channel letter signs price.
The LED channel letters price with RGB LEDs is nearly 5-10% higher than those without RGB.
Qualities affecting channel letter signs price: What to look out for
A specific set of qualities will make a significant impact on the channel letter signs price. Below, find a list of the main features commonly reflected in the channel letter pricing.
4. The fabrication material quality
The channel letter signs cost also depends on the quality of fabrication materials.
The body of the lettering is typically made of aluminum. It's the lowest-priced option for designing individual letters.
Aluminum reduces the channel letter signs price without affecting quality. It's lightweight, non-corrosive and holds onto colors for an extended period of time.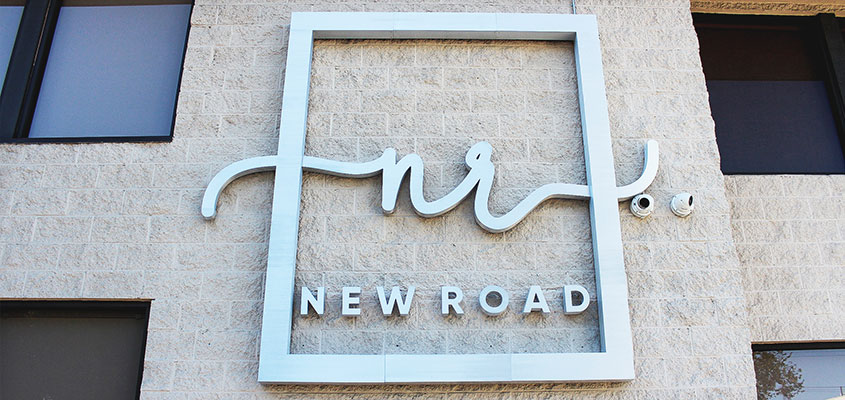 When durability is a factor, stainless steel is stronger than aluminum. But if weight is a consideration, don't go with this option. It's heavier, more difficult to install and won't hold up on every surface.
For conductivity, choose brass metal for your letters. While not as common as aluminum and stainless steel, brass is sturdy and corrosion-resistant. It's an excellent option for electrical applications.
On the whole, aluminum is 20% cheaper than the other two materials.
Depending on the geographical area, signage faces can use regular acrylic or lexan. Manufacturers favor lexan for being more impact-resistant and enduring.
The channel letter signs cost is almost the same for lexan and acrylic.
Related: Acrylic: Glass Or Plastic? Acrylic vs Lexan [With Infographics]
LED illumination is a defining factor for the overall LED channel letter signs price.
Let's dive into its main features and understand the reasons why the LED channel letters price may go up. Below, find LED screens with features that are worth investing in.
LED channel letter signs price increases depending on the quality of the screen. Commercial-grade displays are a hefty solution with enhanced glass modules. These screens are reinforced for durability and intended for long hours of operation.
Fortified display material is another vital feature for LED channel letter signs price. It's important to have a damage-proof cabinet on the LED system to keep your signs safe from vandalism. This will make your LED channel letters price go higher. However, it will prove more cost-effective over time.
Wiring, power supply and electrical parts impact the channel letter pricing as well. Quality components raise the channel letter signs components cost between $50 to $200.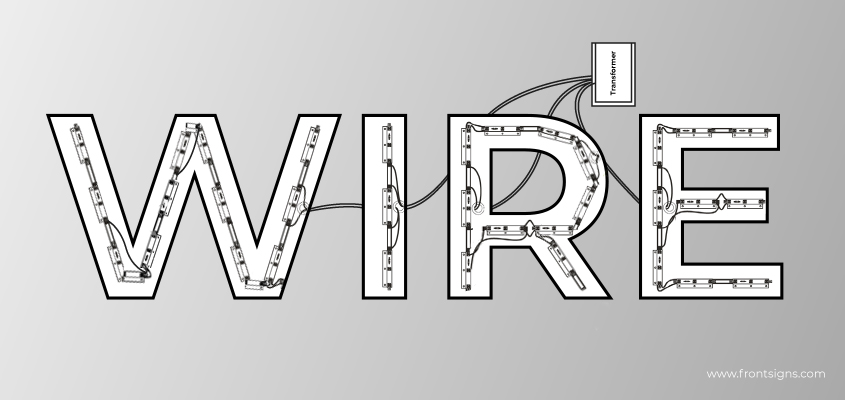 Channel letter sign maintenance cost after installation
According to research, LED lighting saves energy by 75% compared to incandescent lighting. It uses 40% less energy than neon lighting.
A 60W traditional incandescent bulb costs $4.80 per year. It has a 1,000 hour lifespan while a 60W fluorescent bulb will last 10,000 hours but consume only 30% less energy.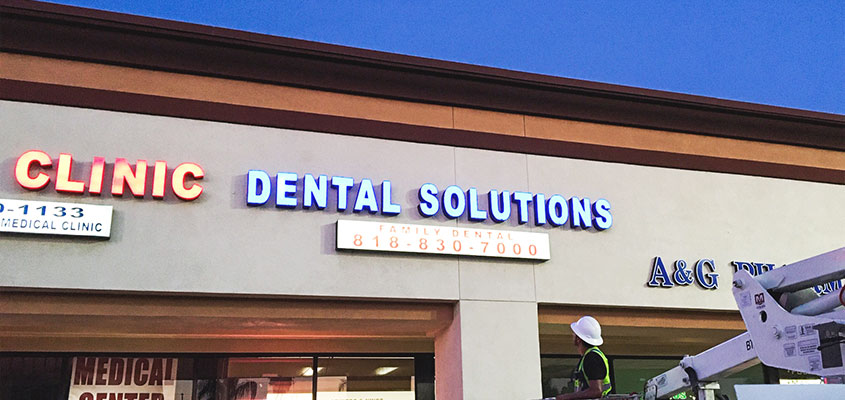 In comparison, the average annual energy cost of a 60W traditional LED is $1. It provides 25,000 hours of operation and saves 75-80% more energy.
Before designing illumination, we recommend carefully reading the Sign Brightness Recommendation guide. It stresses noticeability while avoiding overwhelming lights that take away from your message.
The current channel letter signs price range on the market
How much does a channel letter sign cost on average on the market today? The average range of how much channel letter signs are varies between $3,000 to $4,000. All the above-mentioned factors play a role in the final channel letter signs cost.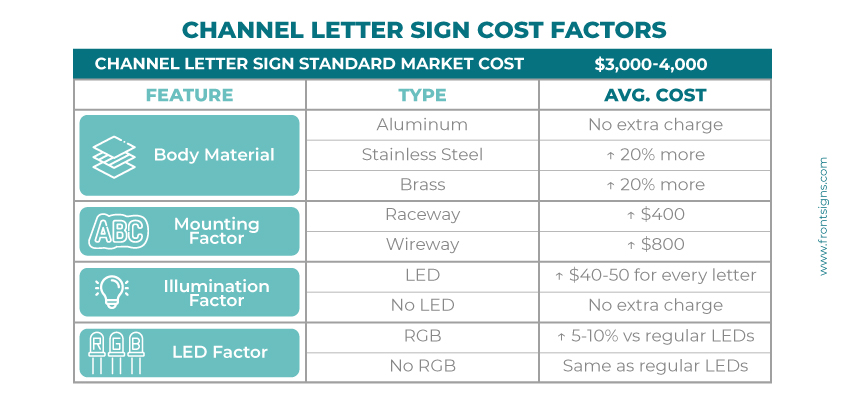 Nowadays, many firms act as a mediator between clients and sign-making companies. They get the order and assign it for fabrication. This makes the channel letter pricing more expensive.
At the same time, issues that arise around the final look and other details mostly go unattended. It's no surprise that this may lead to problems for many clients.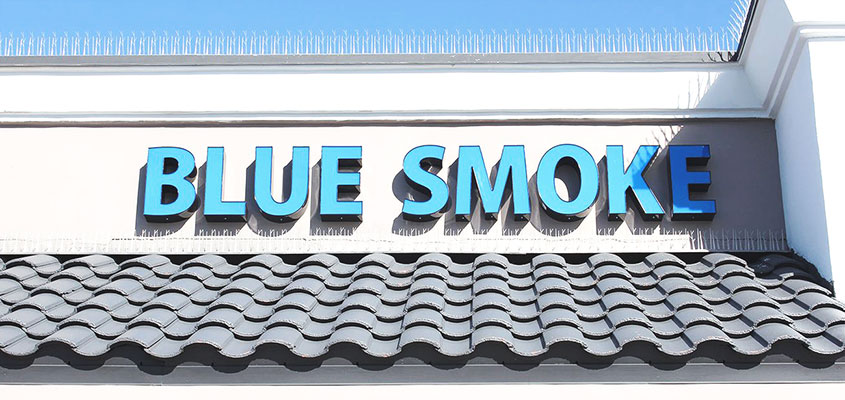 Find a local signage company to assume full responsibility over your signage. This way they will provide a robust quality guarantee. By entrusting your project to Front Signs, you'll get the benefits below and beyond:
Your investment will yield lasting results
You'll receive end-to-end excellence
You'll stand apart from the competition
Impacting your clients with a strong visual message cannot be overstated. Your signage can be your winning card. The investment is truly worth the benefits for your business.
Want a cost-effective signage solution? Contact us today!