The Evolution of Restaurant Design Trends Over Time
Marianne Bard
- 6 min read
People have been dining out for millenia. Back in the day, it was common to get snacks on city streets or enjoy meals at roadside stands. Since then, culinary tastes have changed as much as eateries. Restaurant design trends propelled by pop culture are unveiling styles that have never existed before.
Today, business owners envisage exquisite indoor and outdoor design concepts for their eateries. As a sign making company with numerous projects involving custom business signs, we've compiled a list of popular trends for restaurants.
Timeless Restaurant Decor Trends
Lots of old restaurant decor trends continue to be popular for eateries even today. These elements are still in fashion, whether in modified or original form.
1. Herculite Entrance Doors
Floor-to-ceiling or "Herculite" entrance doors are one of the oldest restaurant decor trends. They're a great marketing tool for making a grand impression. People can glance your way from the sidewalk and get an idea of what to expect once inside. These doors are more effective when they're made of glass. Transparent materials optimize visibility and allow sunlight to flood into the building.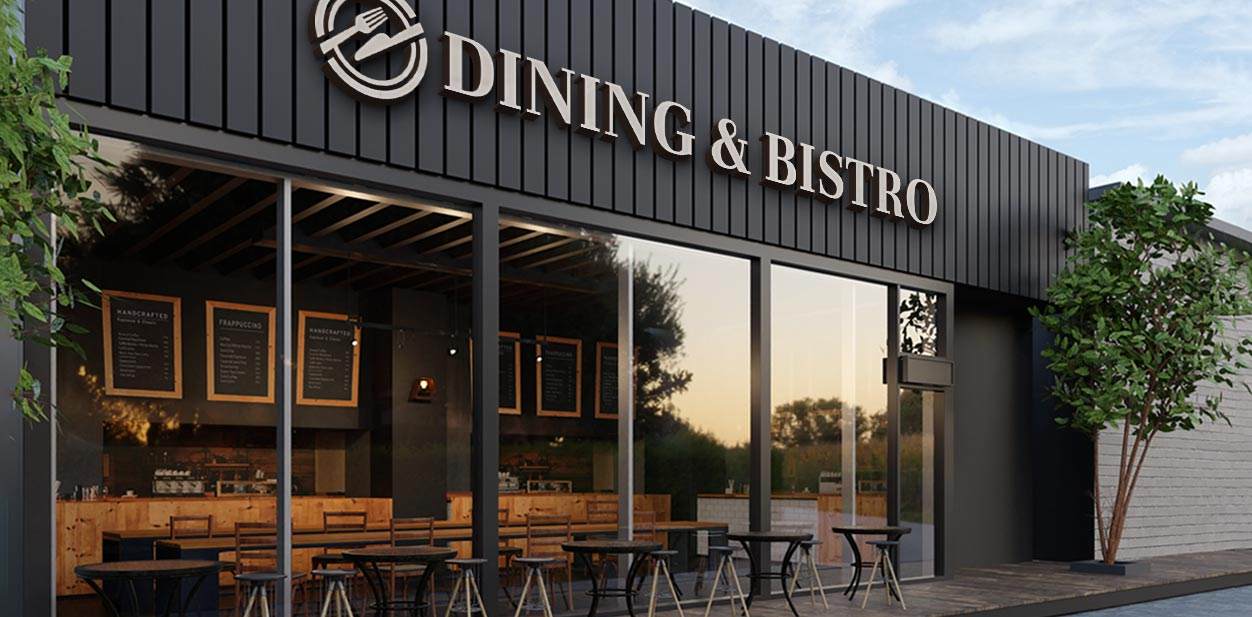 Herculite doors aren't the only solution for dining establishments. Today, we can also see many restaurants and cafes with stone walls and perimeters. This type of design keeps the indoor space private and provides a facade for installing impressive restaurant signs.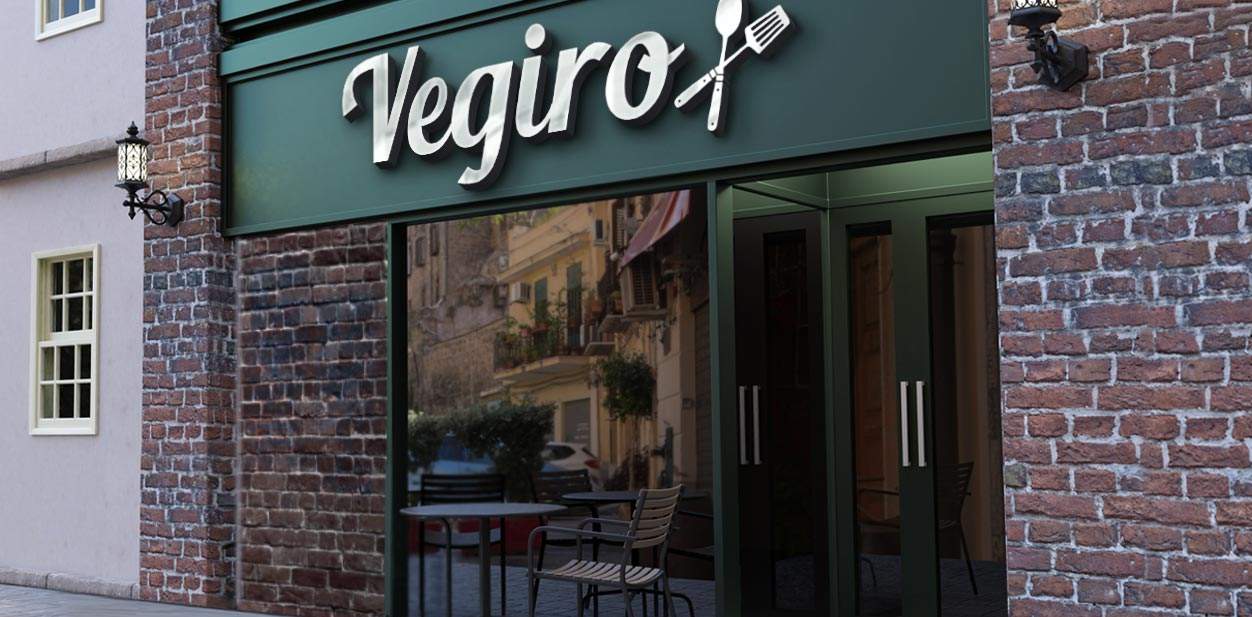 2. Restaurant Canopies
Canopies are another classic component of exterior restaurant decor trends. These branded shade structures often have colored or striped designs. They're known to add emphasis to the walls of a building. Aside from decorative purposes, canopies also protect the environment from excessive sun and other weather elements. Along with ornate exterior signage, they grant an exquisite look for cafe patios.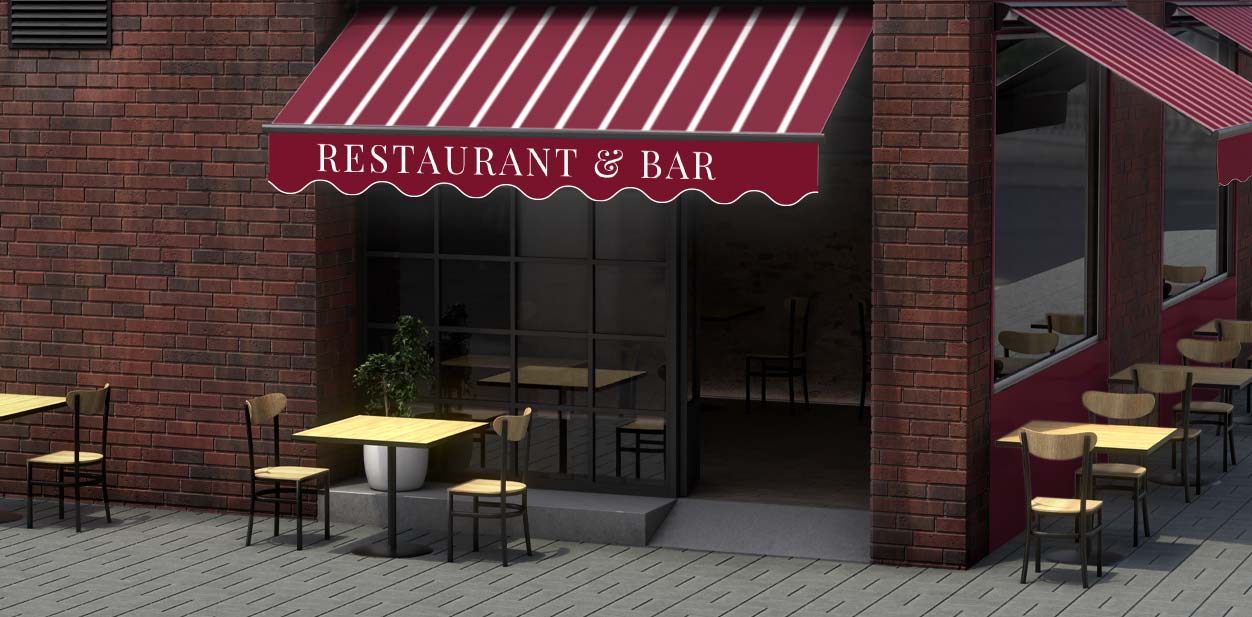 The role of shade structures has evolved over time. Many restaurants use large-scale ones with a distinct style to protect their outdoor dining space. They can keep the canopies old-fashioned or update them to reflect a more current look.
3. Restaurant Name and Logo Designs
Metal channel letters were a fundamental feature for showing off the restaurant's name in the past. Business owners installed these brand elements on walls or behind glass doors. Logos and brand names with Straight Line and Ribbon fonts have been used for a long time. They fall into the category of timeless restaurant decor trends.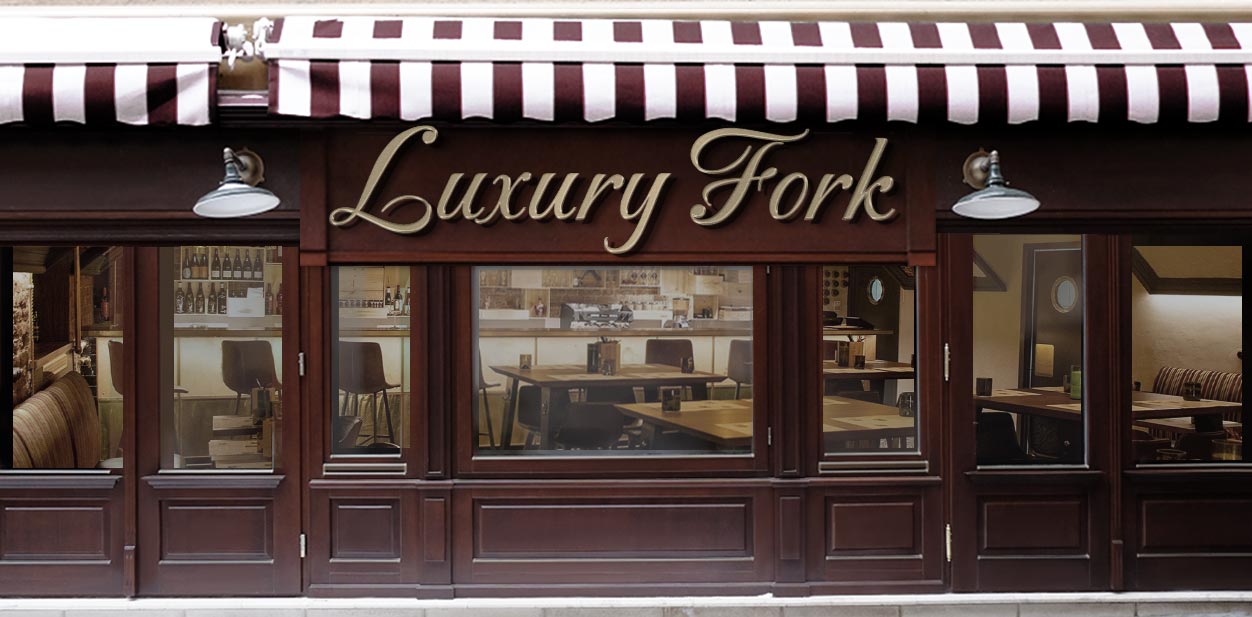 Backlit channel letters have come to replace basic logos and names. They can promote restaurants all day and night. Nowadays, logo signs are more often made of lightweight materials. They can be wall-mounted, free-standing or printed on canopies. Advanced technologies have allowed the creation of both non-illuminated and light up signs. They can be placed anywhere on the building with an endless variety of designs.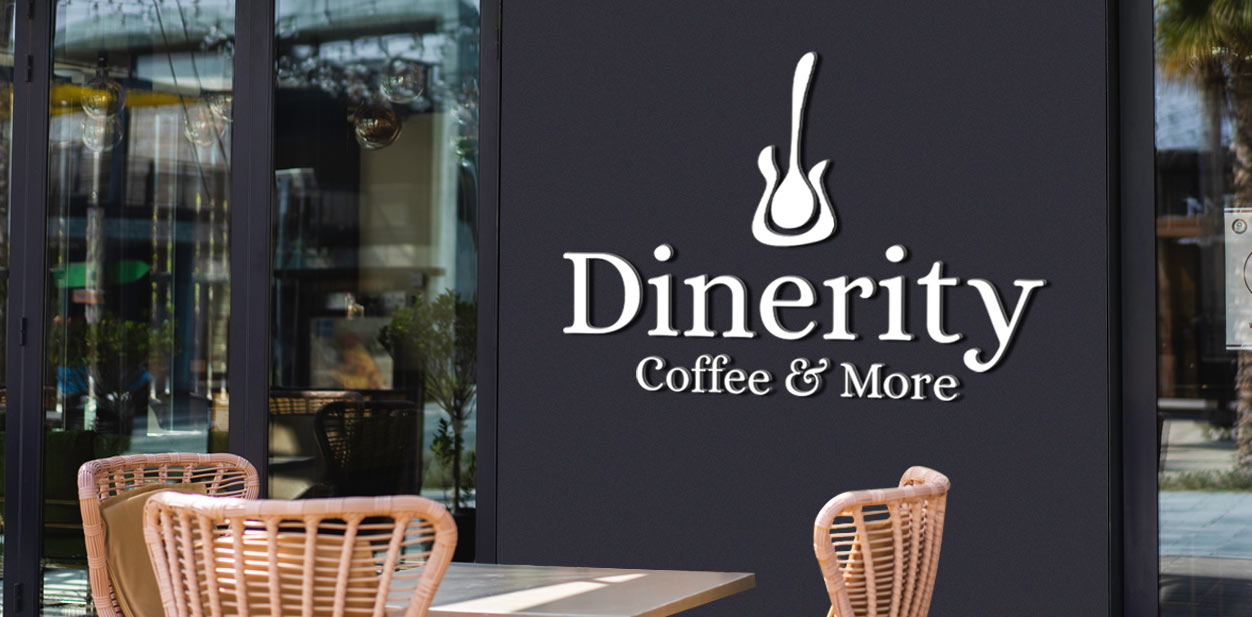 4. Advertising Posters
Square and rectangle posters have always been a standard tool for advertising. Historically, restaurant owners would attach paper posters to neighborhood walls to make announcements about menu updates or upcoming events. That said, even posters that once rocked the world have transformed with recent developments in technology.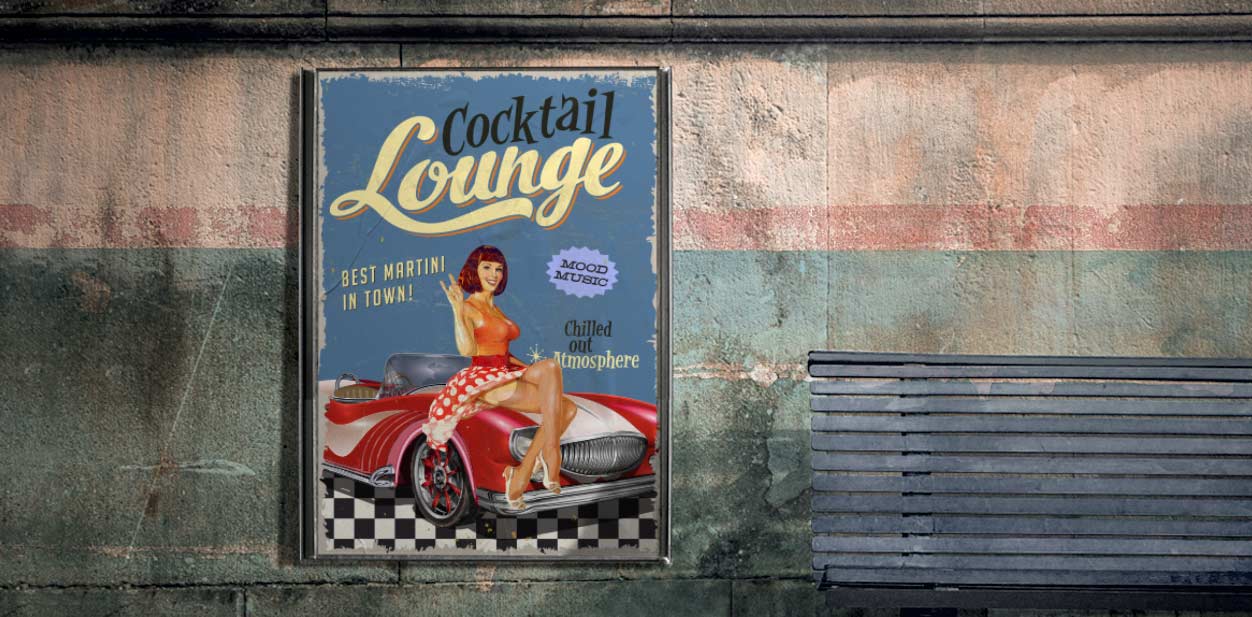 Full-cover wall and window decals have replaced simple paper posters. Adhesives with creative colors and shapes are the new standard in restaurant decor trends. They do a fabulous job of outlining illustrations and attracting attention.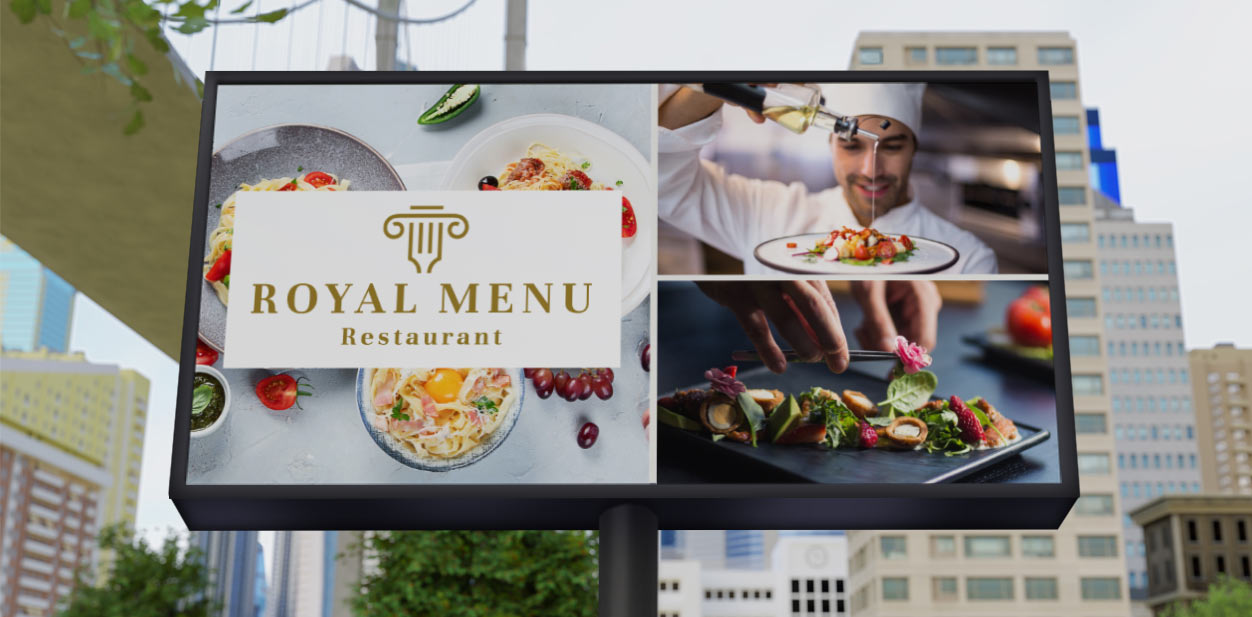 5. Interior Decor
Restaurants are more than places for eating food. They're also places for spending quality time. Restaurant interior design trends are vital because they set the mood and atmosphere for patrons. A good restaurant interior has to stand out and show character. Whether it's ornamental features, simple furnishing or exquisite architecture, make your interior count.
Oftentimes, less is more in restaurant interior design. Walls painted with soothing colors are common in many establishments. They can be accentuated with paintings or photographs from local artists. People like visiting places where they can admire beautiful pictures, be it of their birthplace or faraway lands. Canvas prints and acrylic signs are good products for portraying visuals of any style.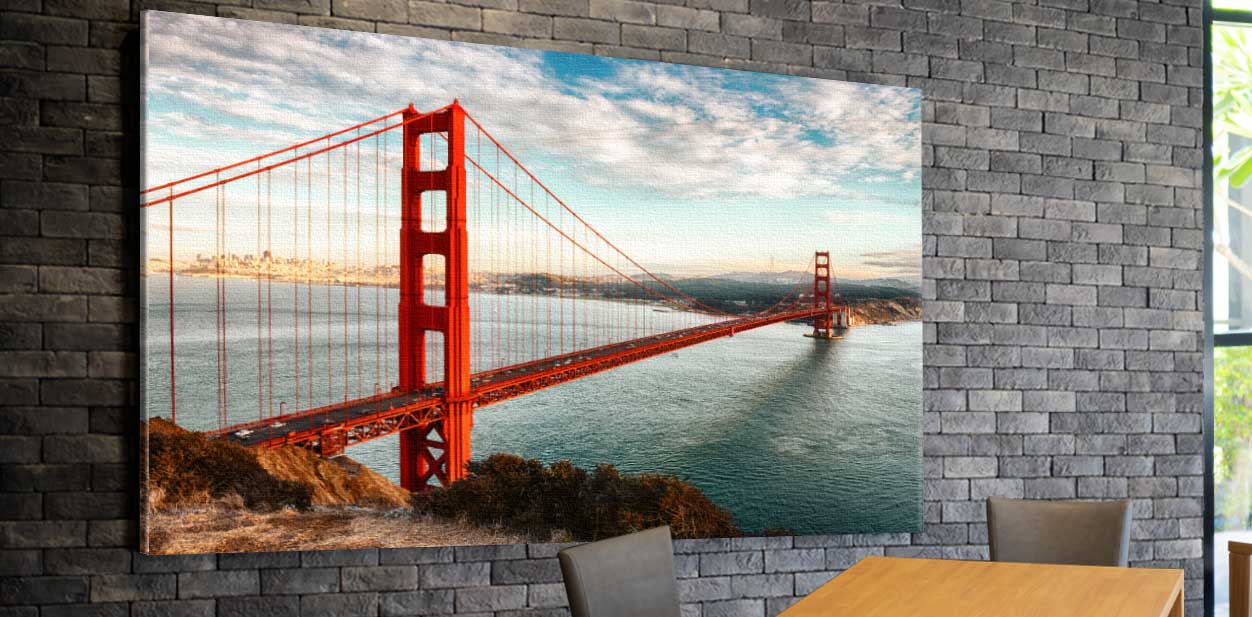 Latest Trends in Restaurant Design
New restaurant design trends have emerged with time. Successful eateries must create an exceptional dining experience for their customers. The best way to do this is by incorporating the latest trends in restaurant design.
Restaurant Interior Design Trends
Restaurant interior design trends have helped many eateries transform their outdated establishments. Nowadays, people love spending time in relaxing places with unique furnishings. Below are the most widespread examples.
1. Open Bars and Kitchens
Open-concept kitchens and bars have gained popularity in recent years. Restaurant critics say that the best food is found where customers can watch the chefs cook their dishes. Modern restaurant interior design trends don't hide their kitchens and bars. Today, almost all top restaurants exhibit them. The kitchen is the most dynamic part of the restaurant. Therefore, it makes sense that it should be part of the interior design.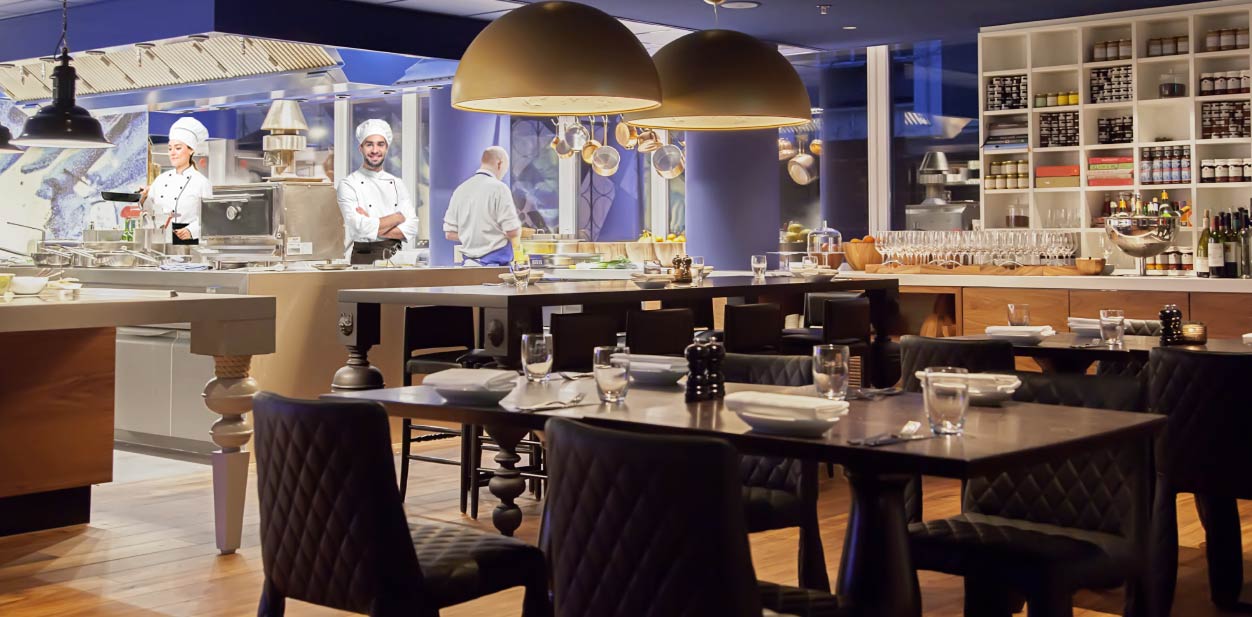 Restaurants with a show-all attitude usually have a highly professional kitchen staff. Cooks and waiters pay attention to their process, gestures, organization, cleanliness and communication. They train to make their craft presentable to customers.
2. Fifth Wall Design
The ceiling in a restaurant, also known as the fifth wall, isn't just for lighting anymore. The concept is one of the new restaurant design trends spreading like wildfire. It gives designers a chance to portray whatever comes to mind on a seemingly boundless surface. Fifth walls can be adorned with various hanging interior signs. Chandeliers, light strings, ornamental wall decals and greenery also create an ambiance of novelty and pizzazz.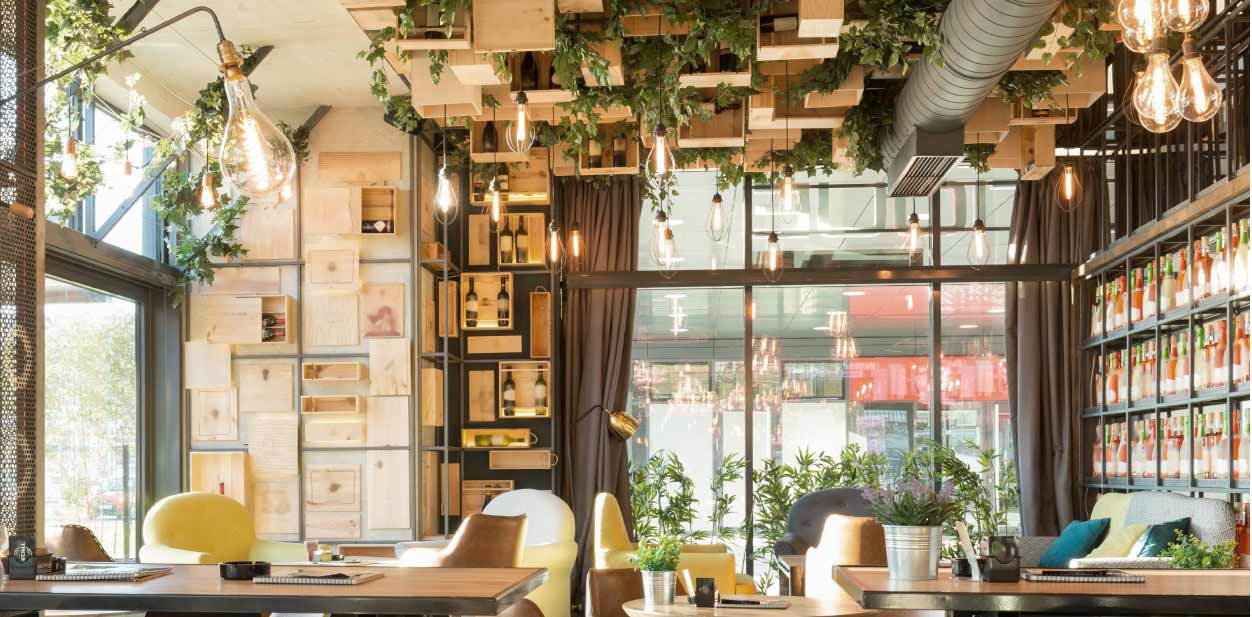 Designers use all of their creativity and imagination to decorate ceilings. Hanging decorations and contrasting colors make the ceiling look bright and envelop the room in liveliness.
Exterior Restaurant Design Trends
Outdoor design features make up a significant portion of new restaurant design trends. High rise signs and facade decorations are the first thing people notice. Large displays are key but there are other popular tools to spotlight a location. 
1. Sustainable Furniture and Decor
Eco furniture tops the list of new restaurant design trends. Businesses that use sustainable furnishings and decorative items are appreciated by conscious consumers. Metal and wooden elements are in high demand because of this.
Designers recommend furniture made of renewable materials such as bamboo for a chic and sustainable touch. Fashionable restaurants also decorate with flowers and plants to make things look and feel more natural. The arrangements can be placed on tables and floors or hung from walls.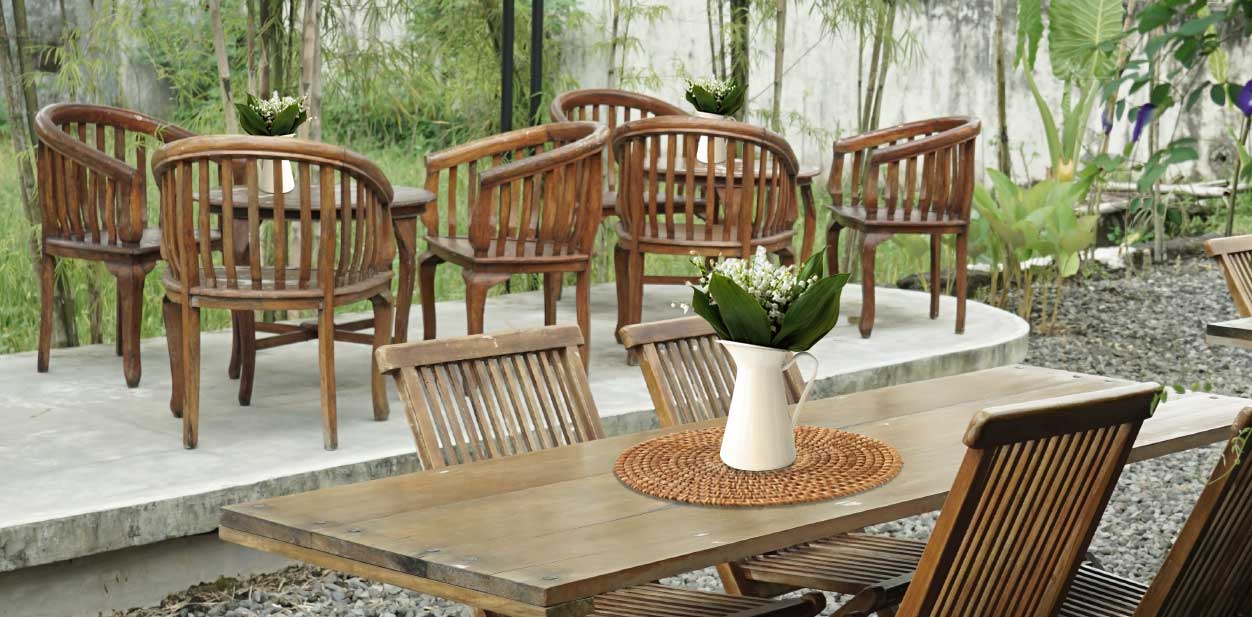 Check out our blog on modern restaurant design to get more ideas on how to liven up your eatery.
2. Traditional and Contemporary Menus
Menu books have always been a popular way to display food to customers. Many eateries curate appetizing and professionally shot photos of their dishes into stylish menus to this day.
We can also find more high-tech menus that substitute traditional ones now. Many places illustrate their main dishes on custom decals for windows and doors. Menus on light box signs are another catchy way to promote to passersby at all hours of the day and night. Podium-mounted and illuminated menus are the latest trends in restaurant design. They allow outdoor diners and passersby to see the menu without having to ask the waiter.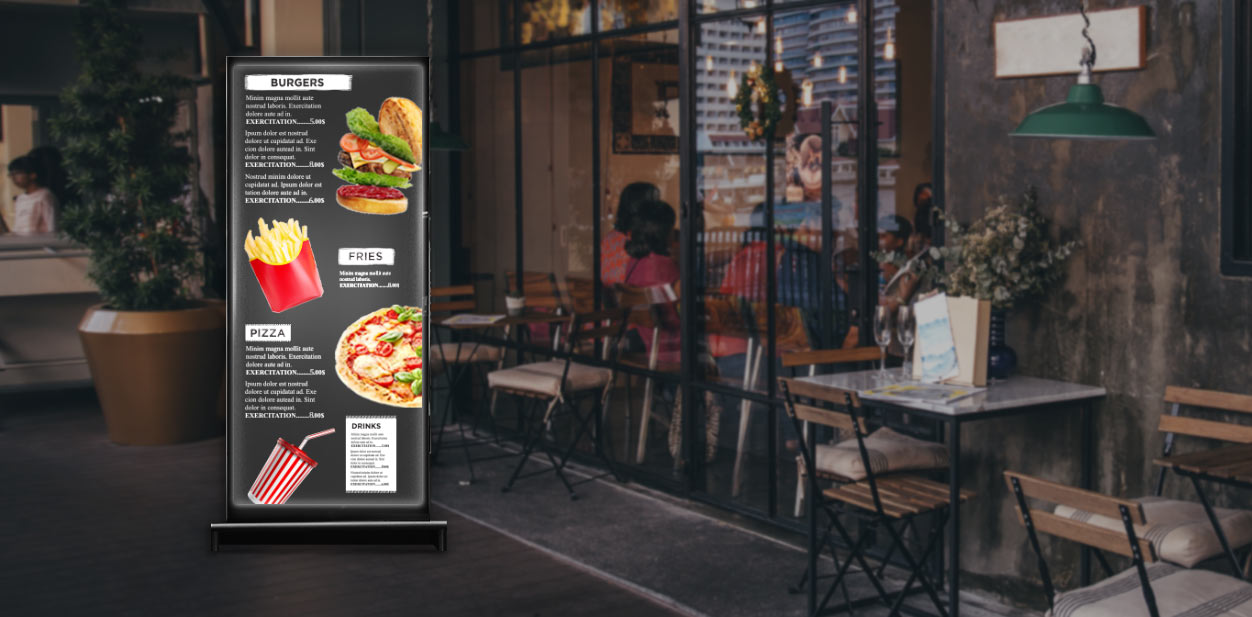 3. Outdoor Dining Spaces
Outdoor dining areas are beloved by many. This type of arrangement makes it easy to enjoy good weather and delicious food at the same time. Patio dining spaces have gotten especially popular in post-quarantine life. Open-air and spaced-out seating creates a safe and relaxed atmosphere for patrons.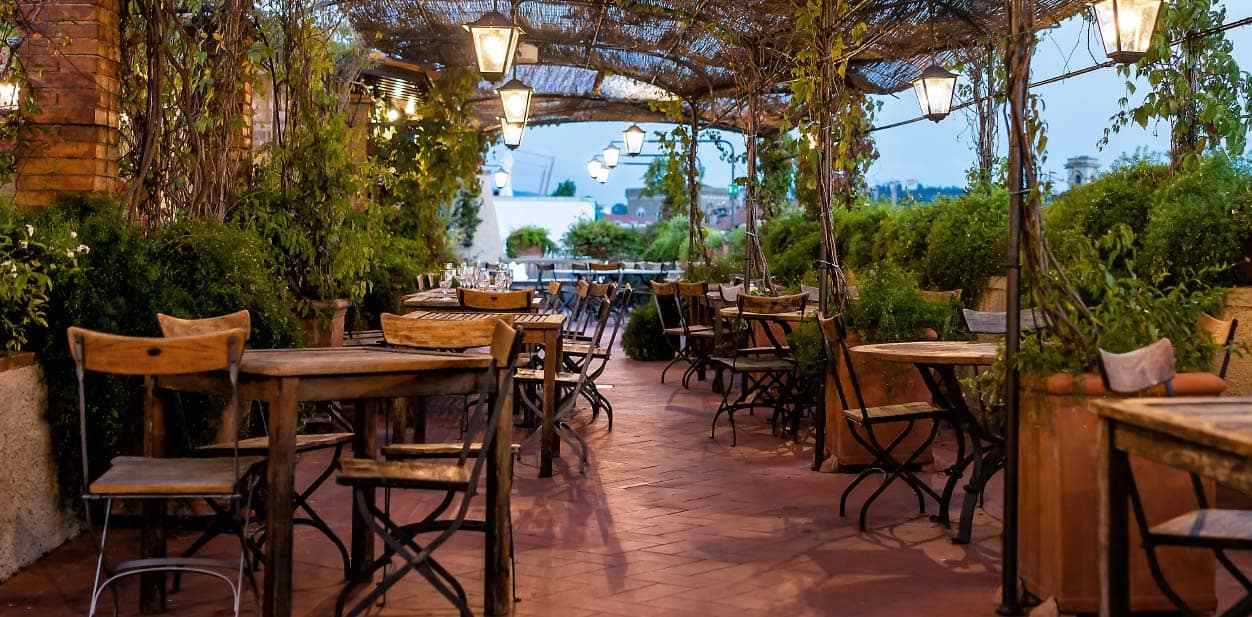 Restaurants shelter their outdoor seating with large canopies or patio umbrellas. They also surround the area with lots of greenery. To get rid of pesky insects, aromatic herbs like basil, lavender and mint go a long way. These fragrant plants fill the air with pleasant scents while keeping bugs at bay.
Food has brought people together since the dawn of time. That hasn't changed in the current era. Going out to fashionable restaurants is a lifestyle for millions of people. Integrate these design trends and make your eatery the highlight of their day.