Effective Ways to Elevate Your Brewery Branding in 2022
Successful brewery branding concepts can create a reputable name for your beverage and your location. It's a smart way to set the stage for great celebrations.
Bold brewery branding will enhance any brew factory and provide unforgettable experiences for guests. Whether you do it for guided tours or the pub you have on site, these tips will take your space to the next level.
Best Brewery Branding Concepts
This article offers helpful information on indoor and outdoor design ideas to achieve the best brewery branding. We also cover top brewery branding styles and elements to satisfy different tastes.  
Imagery is vital to shaping a refined brand identity. Lobby signs, building signs and custom designs are at the top of our list for complementing your branding efforts.
Outdoor Brewery Branding Ideas
The outdoors is where your brewery branding begins. Business signs are the first thing people see and the first thing you can use to make an impression. 
Install sizable free-standing structures
Pylon signs have a great set of functions and benefits. They display graphics in large format printing, direct visitors to your place and look visually appealing. Having them in front of your brewery will skyrocket your brewery branding efforts. They're one of the most visible posts you can install.
Front Signs will help you get all the answers you need. Contact us and get a free quote about the signage solutions right for your brewery.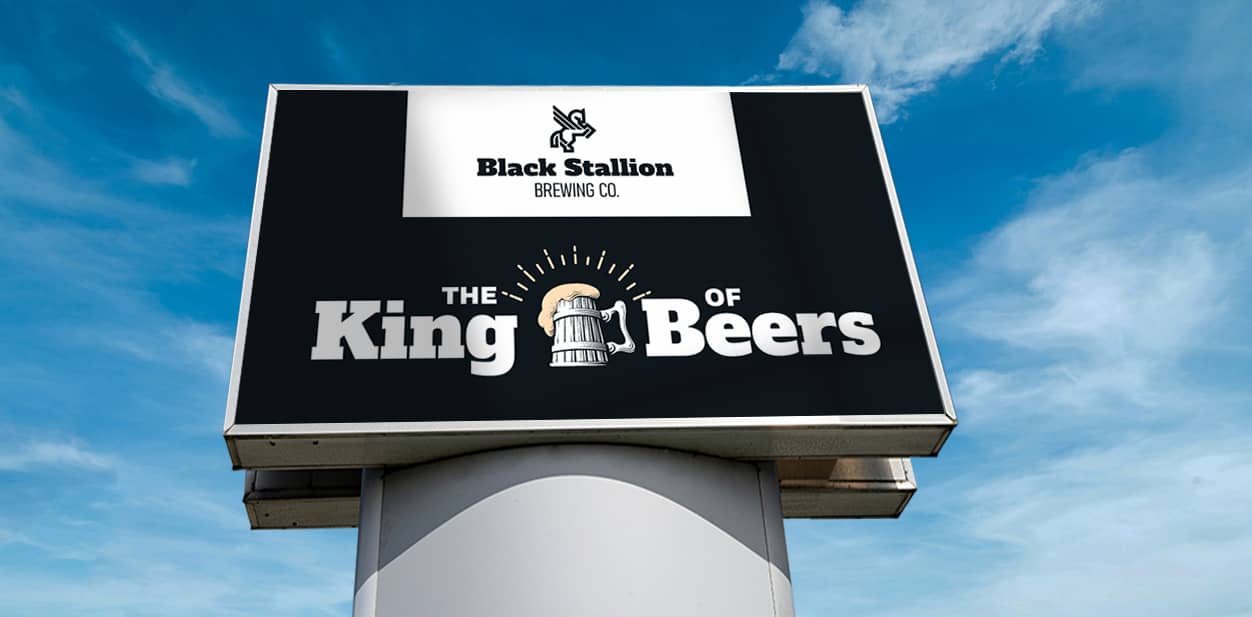 Put your logo in highly visible places
The outdoors is the first place people see your logo and brand name. Make a memorable impression by using light box signs to display your logo 24/7. You can install them on all exterior surfaces in sight: the facade, entrance door or even the roof of your brewery are great places to showcase your logo.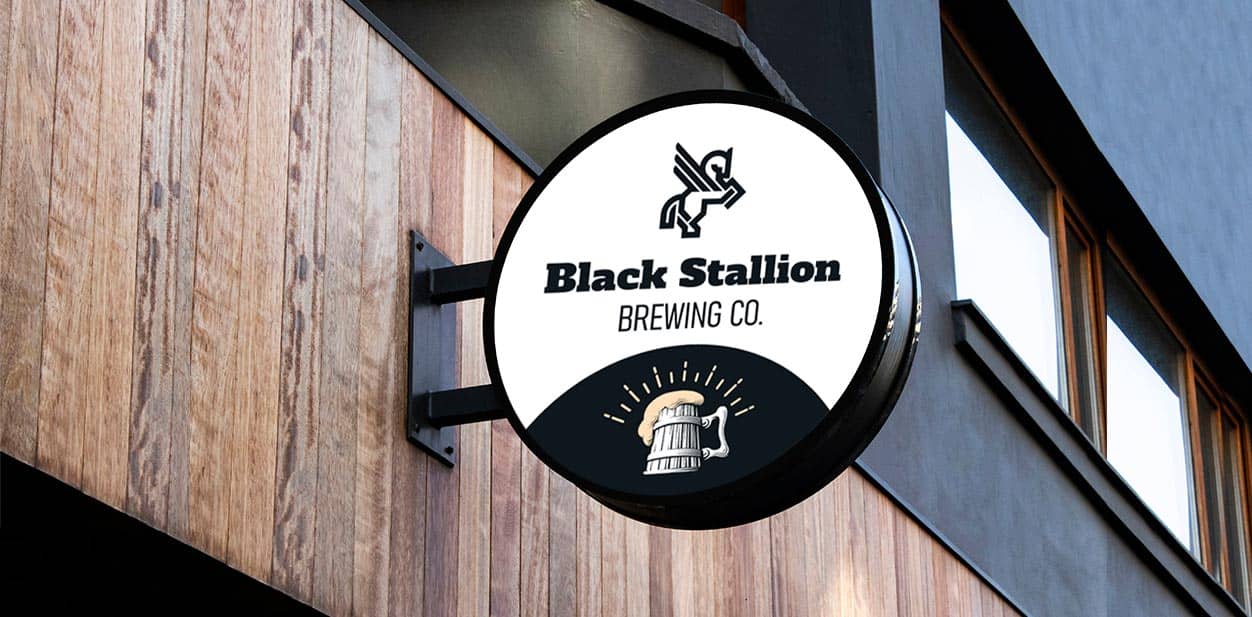 This Restaurant Branding Guide provides valuable information on all types of branding practices and restaurant signs. 
Make illumination a part of your branding 
Illumination takes your designs to the next level. It makes your pieces pop when the evening rolls around. Using channel letters or light up signs will make your brewery branding bright by both day and night.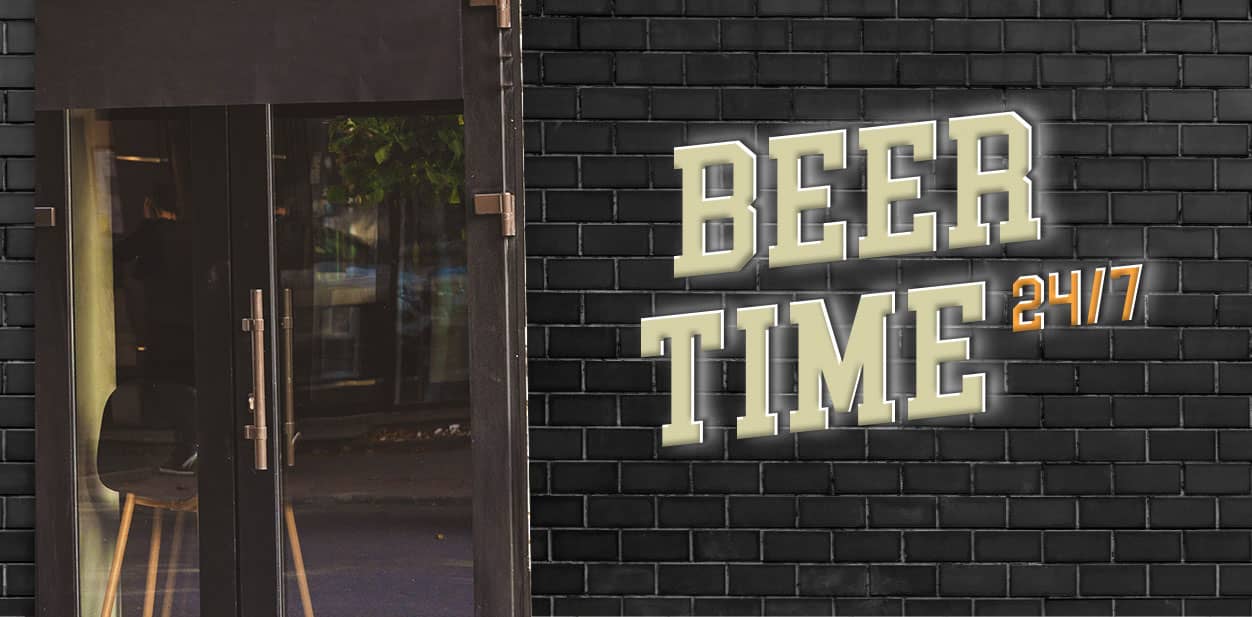 Leverage massive displays on the streets
Every detail should be calculated in your brewery marketing strategy. Your brand voice should be seen and recognized everywhere, from the streets to the location itself. Make high rise signs a part of your brewery advertising and branding plan. Share your brand name, logo and slogan on these displays and install them in high-traffic areas.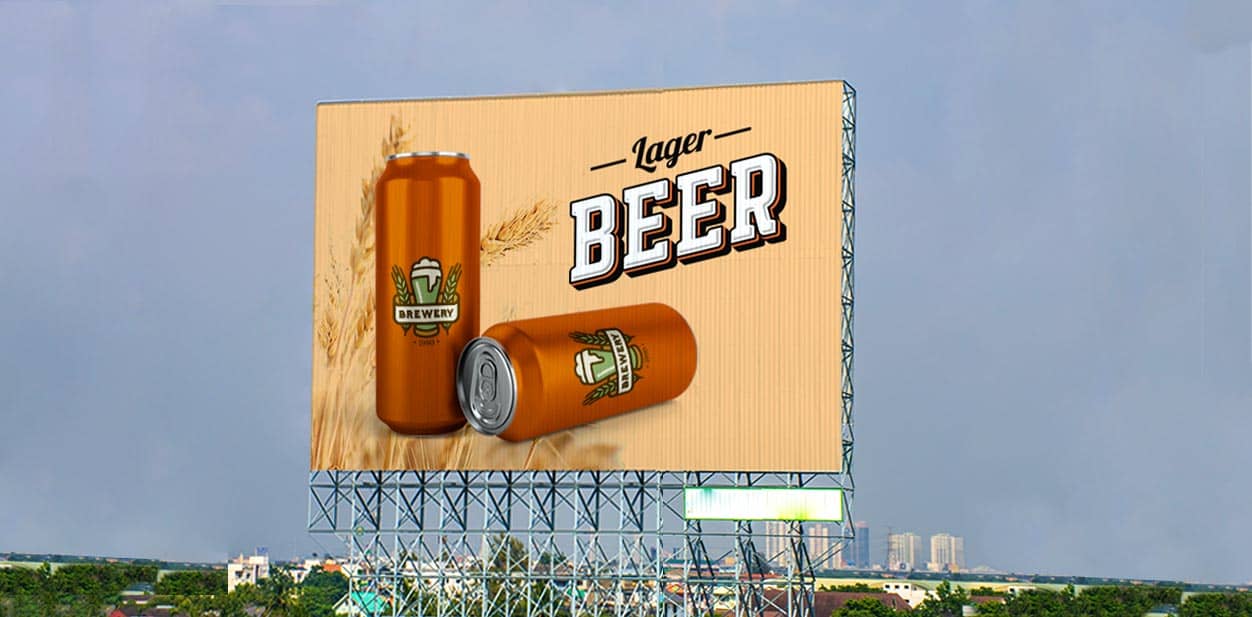 Indoor Brewery Branding Ideas
Brewery advertising concepts for the interior are your chance to go all out on your brand image. Make a positive impression on visitors with creative interior signs. Here are a few tips and tricks for the best brewery branding experience. 
Apply your logo at every opportunity
Using your logo everywhere you can is one of the most effective brewery promotion ideas to implement. Nail your brand name in customers' minds from the entrance through the bar and into the bathrooms.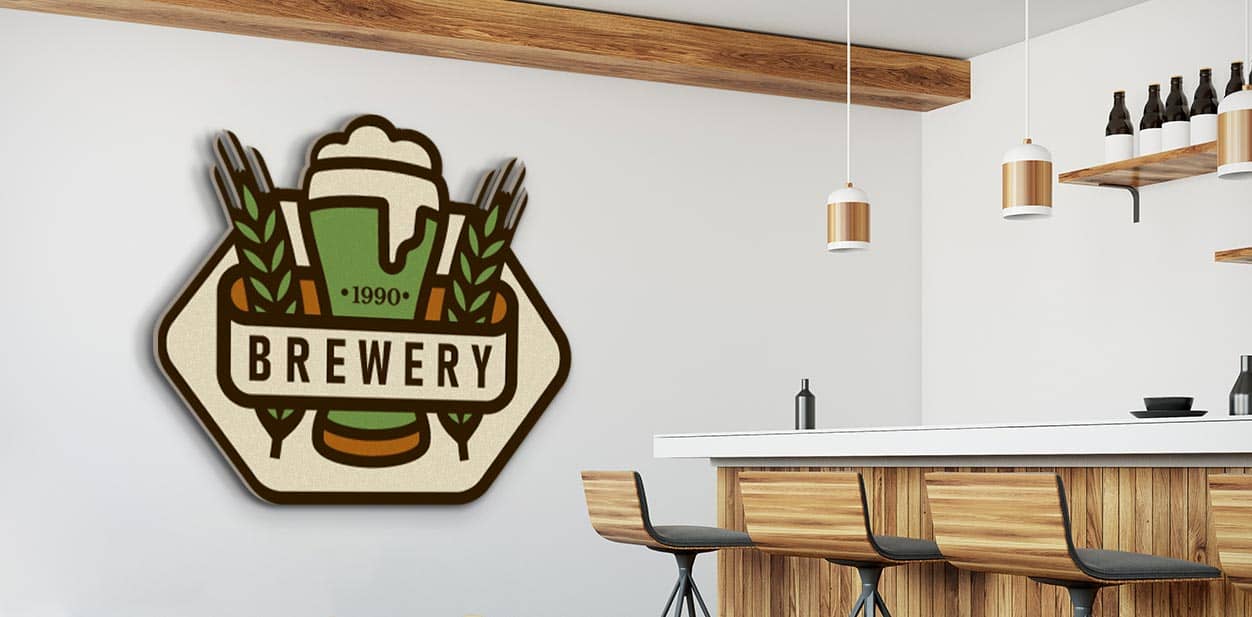 Brand your walls with large imagery
Embellish dull walls with vibrant colors. Graphics can be trendy and thematic, from beer bottles to funny quotes about breweries. Use small to large custom decals in your brewery marketing to provide positive vibes and inspire an enjoyable time.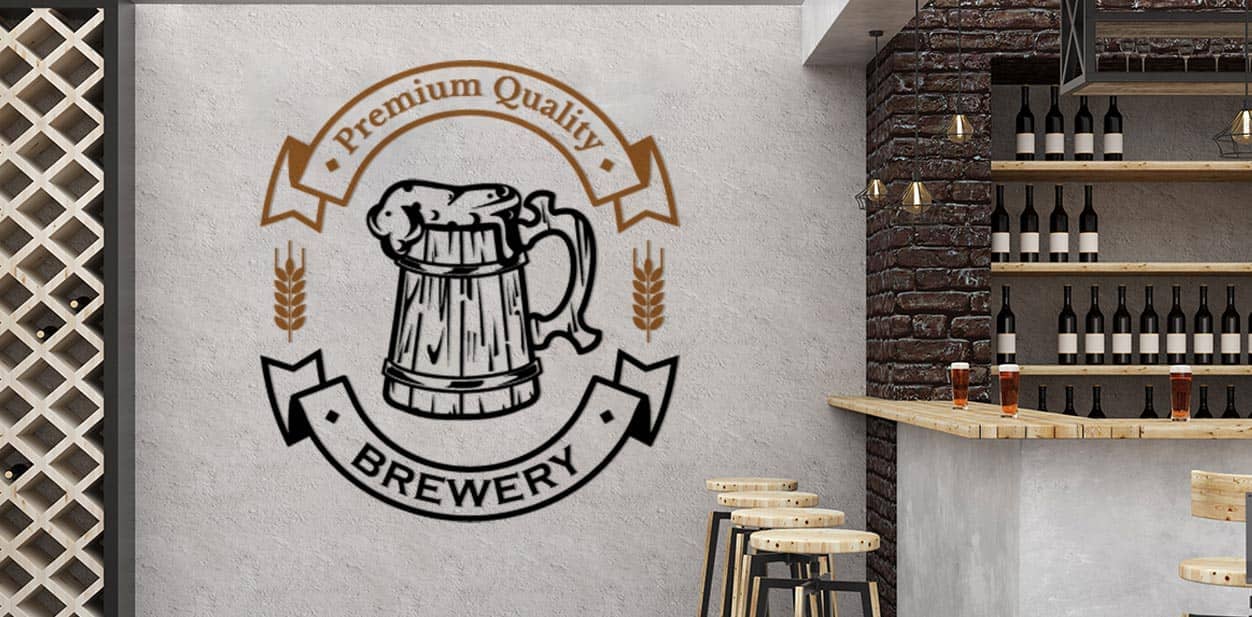 Read the following article to learn how to implement an effective corporate branding strategy.  
Add character with three-dimensional visuals
Adding depth with 3D signs is a great brewery marketing technique to create visual hierarchy in the room. Given that people could spend the whole evening in your brewery, make sure you don't overwhelm them with too much or bore them with too little decor. Strike a balance and make sure different pieces complement each other.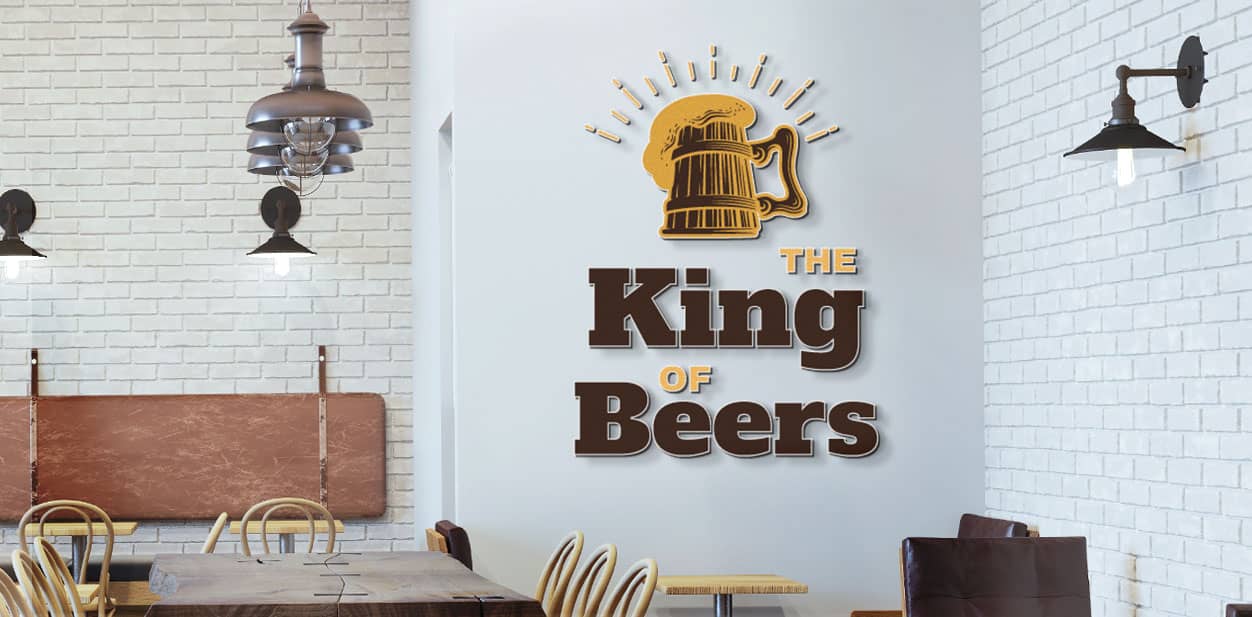 We provide 3D signage rendering so you can see how your project will look even before the production phase begins. Contact us and get a free quote now. 
Help your visitors with wayfinding
Help your customers navigate the space to gain their trust and favor. Wayfinding signage is a practical way to accomplish this goal. Whether it's for directing people to restrooms or pointing to cold brews, these displays can be helpful as well as fun.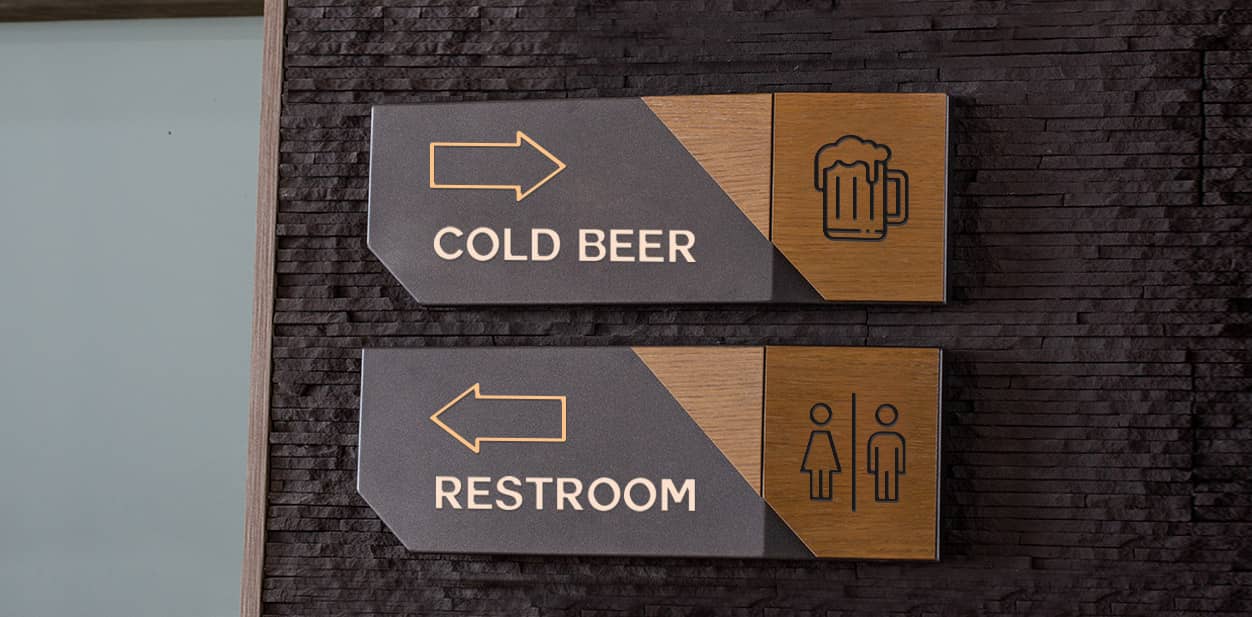 Still in need of top-notch signage for your brewery branding? Just contact us and get a free quote and consultation!
Top Brewery Branding Design Styles 
Your brewery style says a lot about your enterprise. Find out which themes are loved by your customers and simultaneously profitable for your bottom line.
Minimalist Style 
If you want a brewery branding design that's here to stay, then a minimalist style is a great place to start. It's a clean look that emphasizes open spaces, utilitarian elements, natural hues and straight lines. 
You can use custom signage to create a sleek and simple atmosphere. Go with elegant outdoor signs and refined wall decorations to create the desired mood. Make sure all the details of your brand are present such as your signature colors and fonts.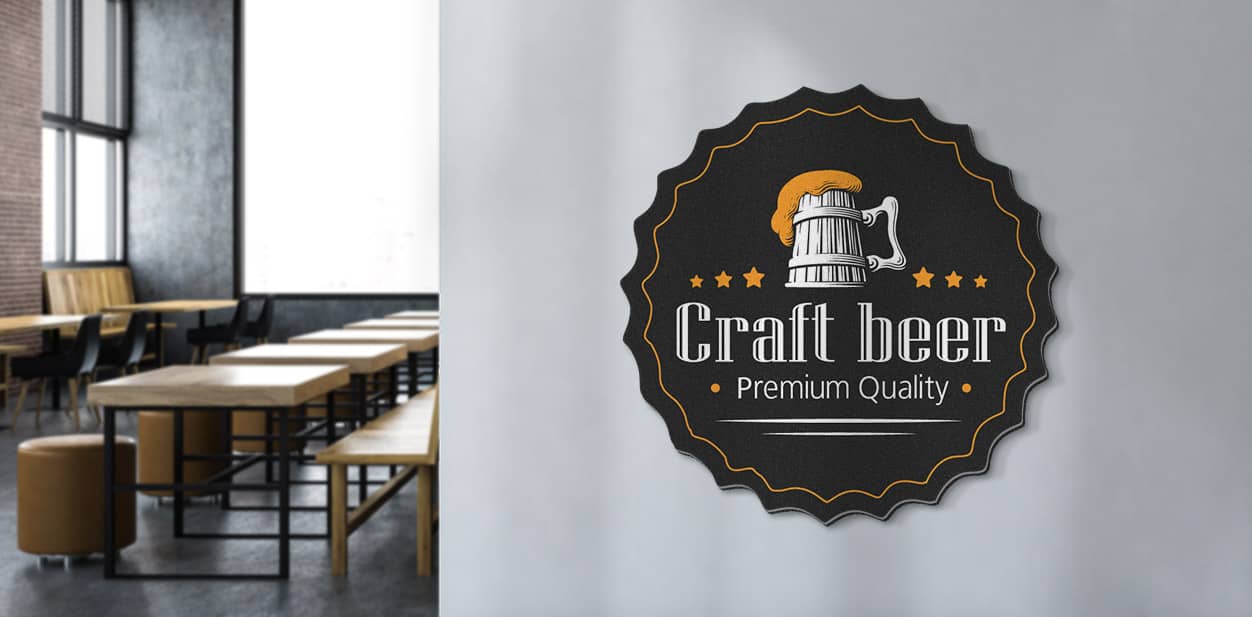 Classical Style 
If you want your branding to have a timeless look, go with the classical style. It's a perfect furnishing option for your brewery if you love a harmony of symmetrical and ornate decor elements. These two factors create a distinguished and dynamic atmosphere for your customers. 
Use architectural signage made of refined materials such as ceramic, marble or high-quality wood for your grand entrance. The base colors in this style scheme are typically royal blue, emerald green and deep crimson that get paired with creams, yellows and beige notes. Lighting can be applied indirectly to the whole room to establish friendly brewery branding.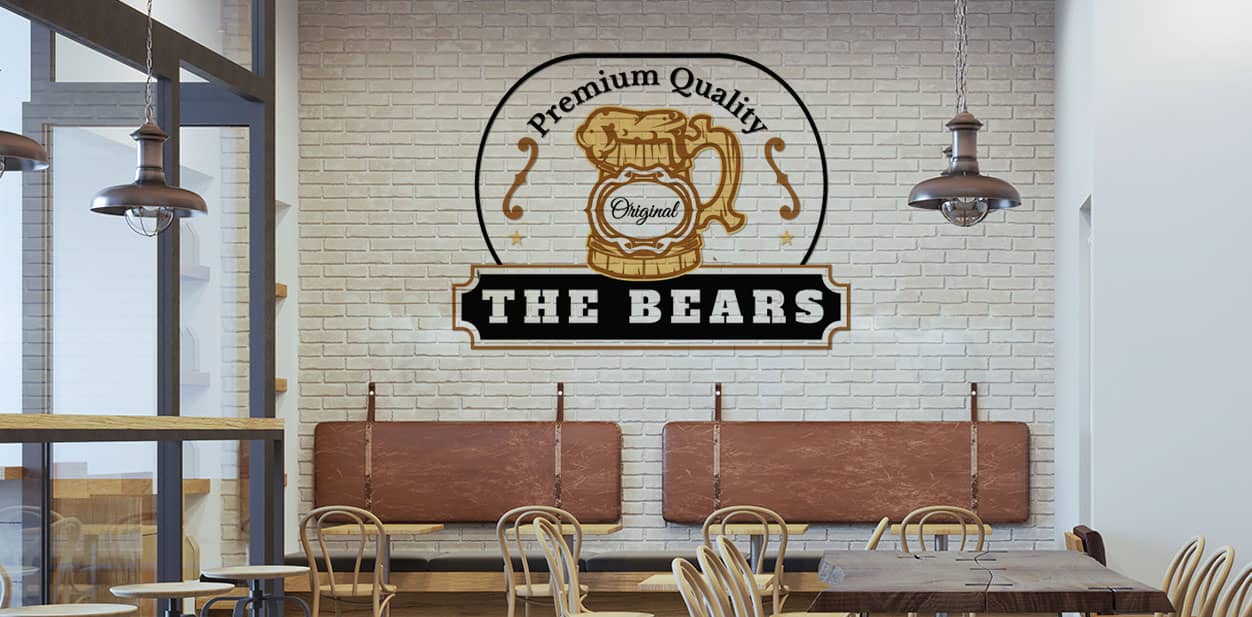 Read our article about restaurant design ideas to get more insight into interior and exterior designs for your eatery. 
Boho Style 
If you love down-to-earth vibes, choose the Bohemian style for your brewery branding. Incorporate plants and earthy colors, accompanied by eclectic knick-knacks. This combination will delight your guests during their time at your brewery. Design your branding elements in boho chic to complement the look. 
Wood is synonymous with boho. Use it as the base material for your brewery furniture. No one can deny that biophilic designs have numerous benefits such as mood improvement. Incorporate wooden signs for accents to set the tone. Complete the aesthetic by installing marquee signs. They'll illuminate your brewery with creative lights while highlighting your brand name.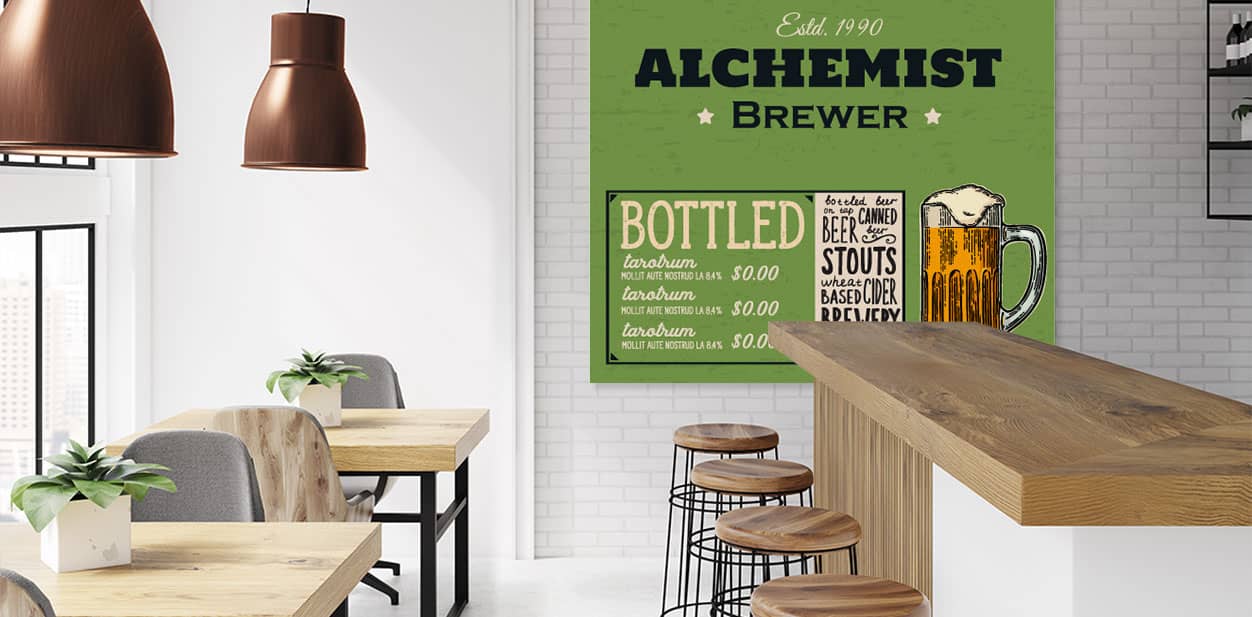 Industrial Style
Dim lighting, dark walls and hefty fixtures create a cool atmosphere ideal for nighttime get-togethers. This masculine and moody style provides structure and comfort for guests. Regardless of the size of your place, it will create a cozy ambiance with a bit of privacy. 
Get the best brewery branding design in an industrial style by making use of push through signs. Their unique look will suit the rugged and bare-bone aesthetic all around. Have them made in dark colors with illumination for a sleek look.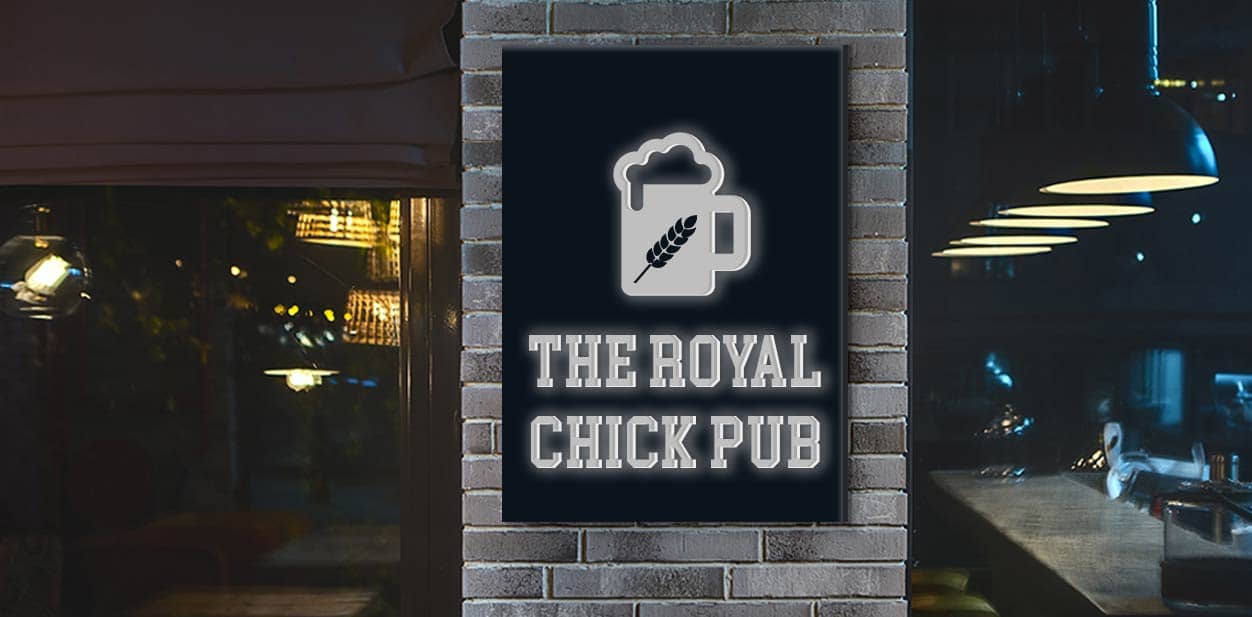 Extra Brewery Branding Elements to Consider
It's time to choose individual components to bind the entire narrative. These elements can seem minor but paying close attention to the smallest details makes a big difference. The best brewery branding elements form the identity and establish a reputation about your space.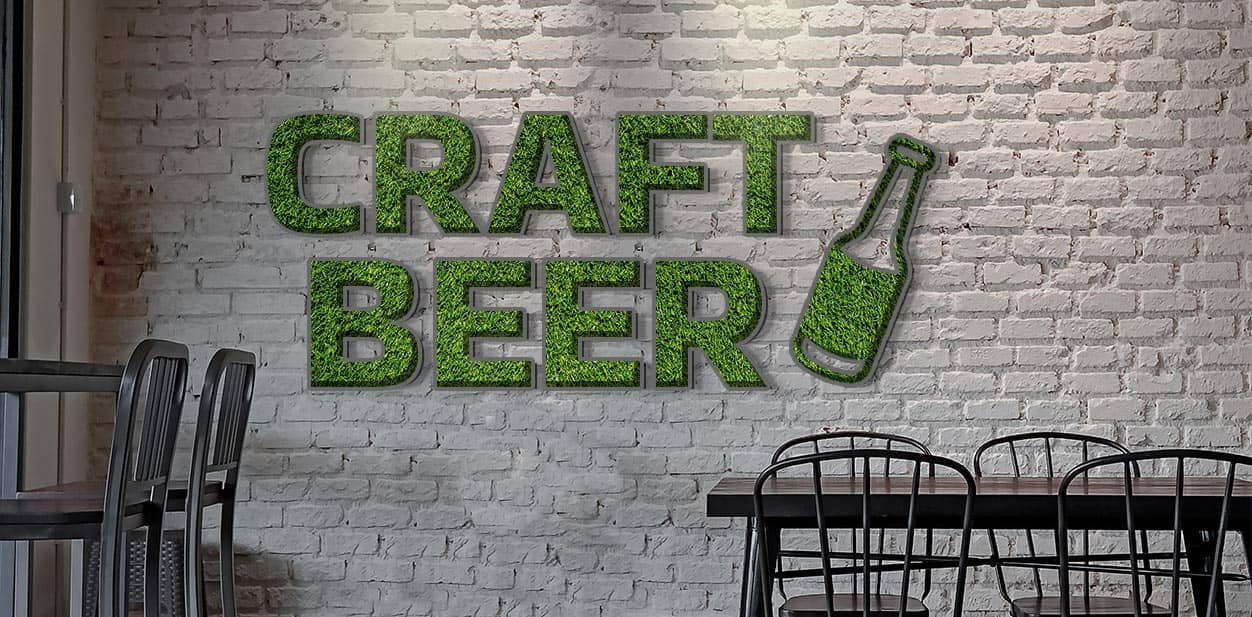 Lighting
The mood and ambiance of your brewery branding will depend on lighting. Consider exposed Edison light bulbs for an industrial feel or rattan-style pendant lighting for a Bohemian look. On the other hand, think about letting in natural light for an airy and open feel. A skylight or floor-to-ceiling windows will have the effect of bringing in the outdoors.
Tilework
A wide open space for kettes and calandrias means lots of wall and floor space. The design of your tiles can have a significant influence in brewery branding. It must be stylish, easy to clean and slip-proof. Ceramic tiles and concrete floors are the gold standard. Leaving the ceiling exposed is also a trend for breweries. A rustic, worked-in appearance makes the brewery feel authentic and alive.
Natural Elements
Thanks to a growing interest in sustainable policies, businesses are looking for more efficient operations. Start with a LEED-certified air-conditioning system for the brews as well as for your guests. Then create a natural atmosphere with a giant green wall. It offers a special touch that visitors can photograph and share on social media. 
The branding of your brewery promotes the success of your beverage. These are the most popular styling tips for the best brewery branding. Feel free to mix in your own flavor while designing your space. Just keep in mind that the over theme should match both your indoor and outdoor branding. The goal is to create an environment that's real and pleasant for workers as well as guests. 
Order brewery branding displays and design solutions by contacting our specialists. Get a free quote and consultation for the vision you have in mind.