Functional Office Accent Wall Structures for Bold Corporate Messaging
An office accent wall is a main component of any office design and the importance accorded to it is well-deserved! An office accent wall serves a plethora of functional and aesthetic purposes that breathe new life into any office space.
An office accent wall can add a pop of color without being overpowering. They can provide extra appeal to a bland space or draw attention to any architectural detail in an office room.
When it comes to designing an office accent wall, many businesses try different mediums to create unique patterns. Some try to adopt a luxurious accent wall for office decoration, while others opt for classic designs.
To choose the most suitable options for your business, turn to a prominent sign making company which can bring any design you envision to life. You can also use custom business signs to complete the accent wall for office aesthetics.
Office Feature Wall Application Areas
Office signs are a top solution for any business interior. They're more effective when installed on the accent wall for office embellishment in different areas.
Office Accent Wall for Lobbies
Use an office feature wall design in your lobby to set a pleasant atmosphere. Office accent walls can be accompanied by creative lobby signs featured in large format printing.
Display any type of message on your office feature wall. Inspirational texts are a great addition to the lobby accent wall for office motivation. They're inciting and powerful. Your visitors and employees will always admire the creative ideas featured on your office accent walls.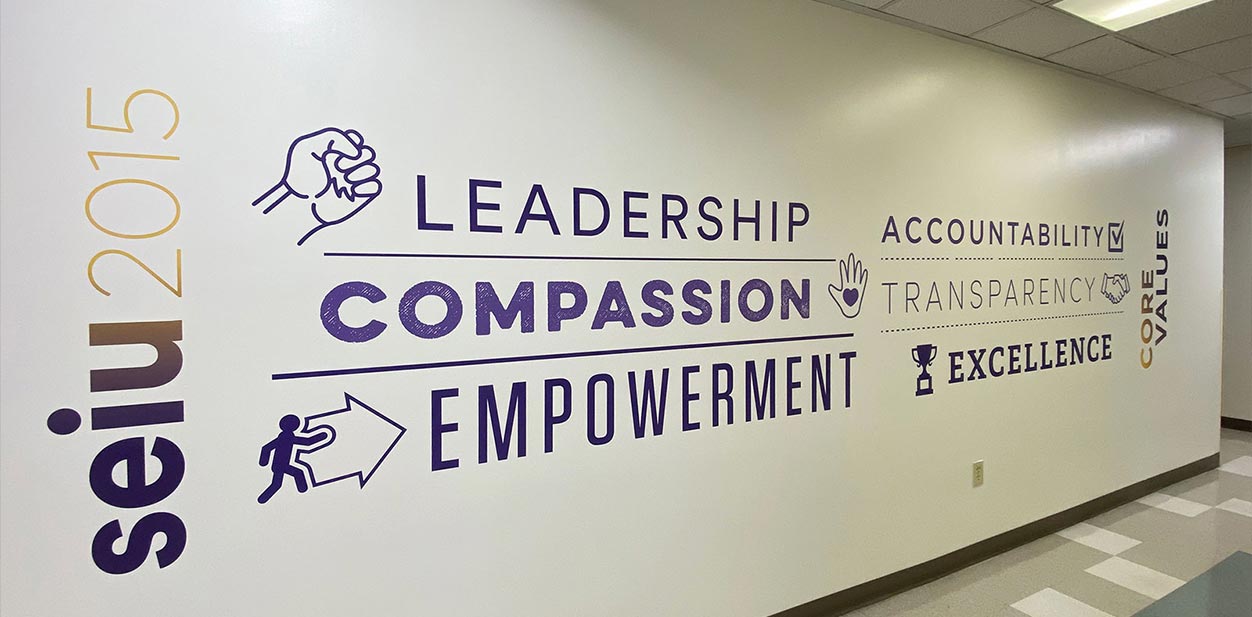 Office Feature Wall for Reception Areas
Striking channel letters will be a great addition to office accent wall designs in the reception area. You have plenty of options to choose from to enhance your space. Create a minimalistic office accent wall by only displaying your logo and brand name. Choose a contrasting office accent wall color to set it apart.
If you love vibrant designs, feature an accent wall for office decorations in a rustic style with illumination. Rest assured that this accent wall in office design won't go unnoticed. Set up the corporate office accent wall right behind the reception desk so that it commands attention all the time.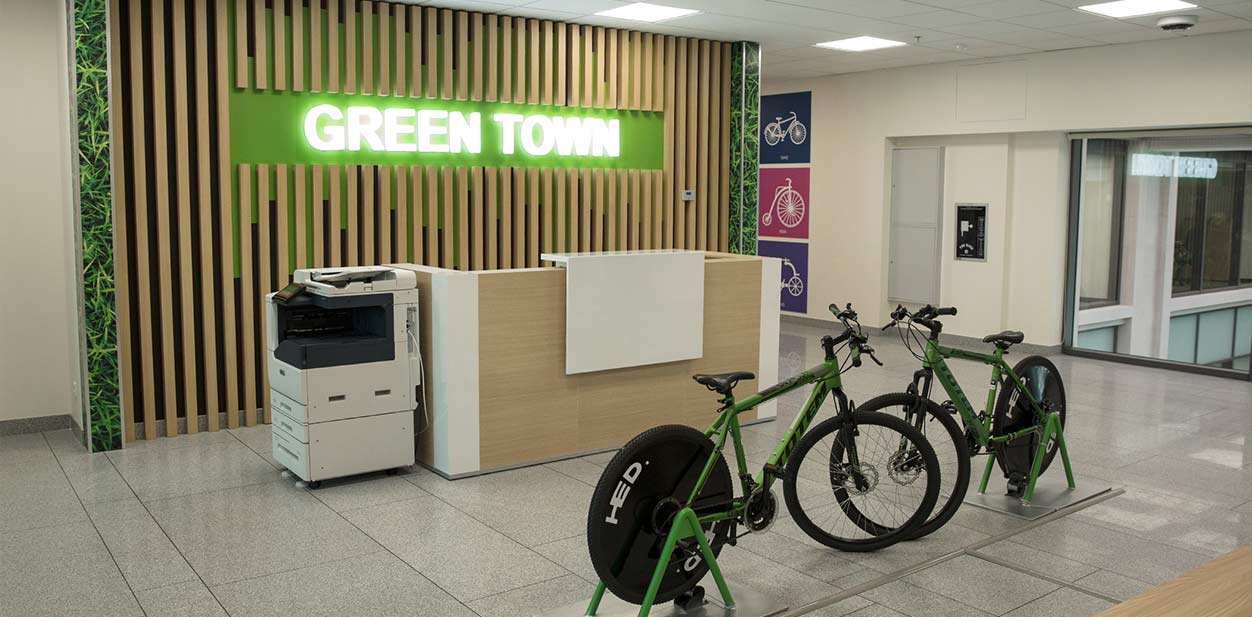 If you're undecided about what type of sign manufacturing project would be suitable for your office feature walls, contact us now and get a free quote and consultation!
Office Accent Wall for a Conference Room
Who said the walls of your conference room should be boring? An appealing accent wall in office areas can make certain spaces stand out. An attractive decorative element on your office feature walls will enhance the space and create pleasant imagery.
Design a few pieces of decor to display on your feature wall for office adornment. Conference room office accent walls can showcase the products you're selling. It can promote sales while boosting your branding.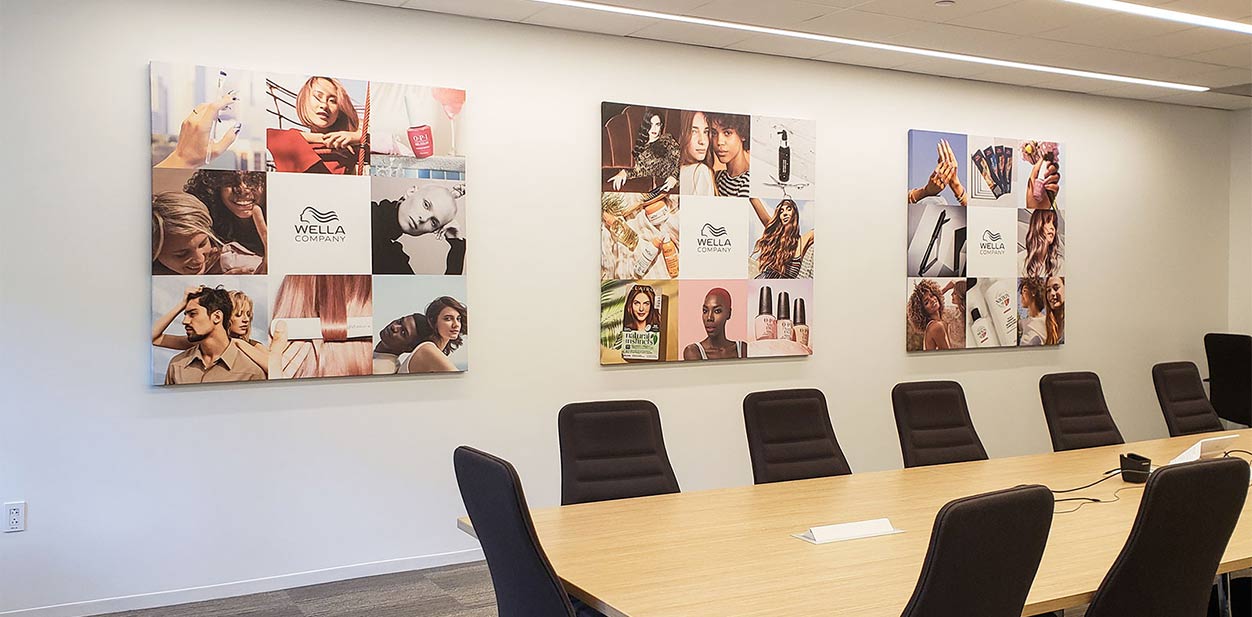 Office Feature Wall for the Office Floor
Let's not forget about the main working area. It should be relaxing, comfortable and motivational. Office accent wall designs are always there to help you create such a space.
You can install custom signage on a textured wall to make this zone pop with creativity. Conceptualize an accent wall in office areas with a contrast of color. It will be easy on the eyes and make your employees comfortable. Include items related to your business to set up a stunning accent wall for office branding.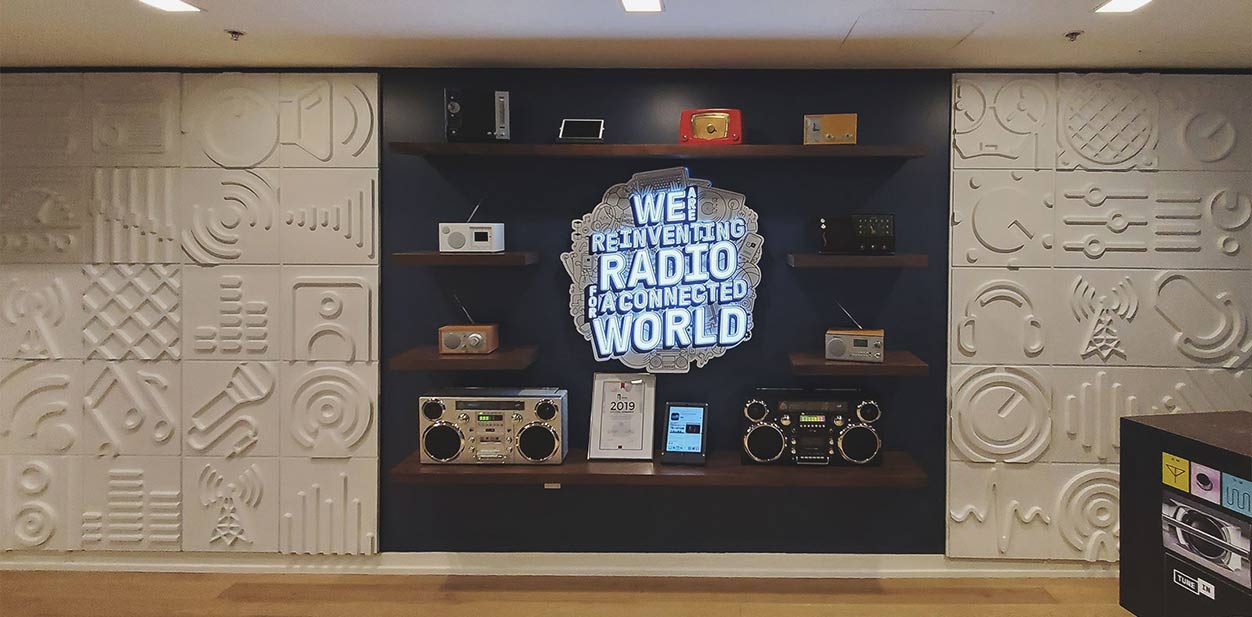 We've created a useful guide to feature wall types and their applications. Don't miss it!
Main Office Feature Wall Types
With today's design opportunities, there are limitless options for decor solutions as an accent wall for office environments. You just need to choose the right accent wall for office themes that suit your business needs. There are different types of office accent walls that will be appropriate. We've compiled a list of the main types of accent wall for office embellishment below. Find out which one best suits your needs.
Brand Name and Logo Display Office Feature Walls
When you're designing your office, keep in mind that it's just as imperative to brand your interior. It nurtures a healthy connection between your team and mission. Include your brand name in your office feature wall design with logo signs so that it's visible when people enter. Elegant 3D letter signs are an attractive addition to a corporate office accent wall.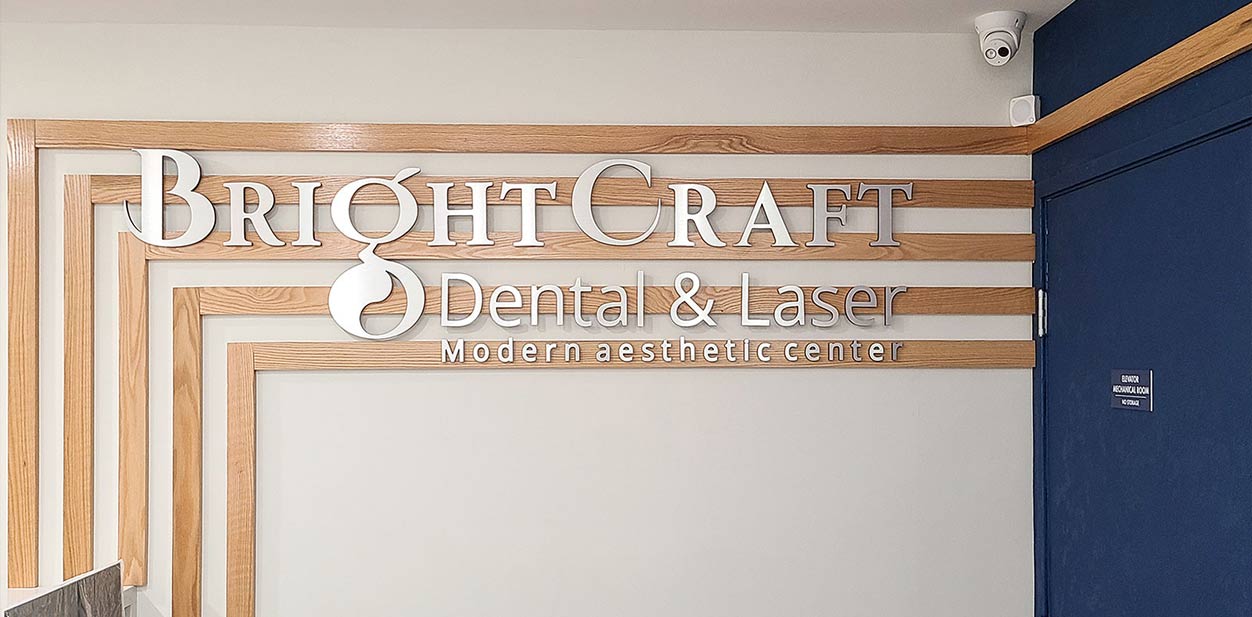 Office Accent Wall with Decorative Elements
The best way to set a pattern on an office accent wall is by using decorative elements. Apply mood-boosting earthy materials and green hues to create an office accent wall. The green color is known to reduce stress levels. Interior signs made of natural materials will also give you a breath of fresh air. You don't have to stick to a single style for office accent walls. Whether it's minimalistic or luxurious, make sure the office accent walls reflect your company values.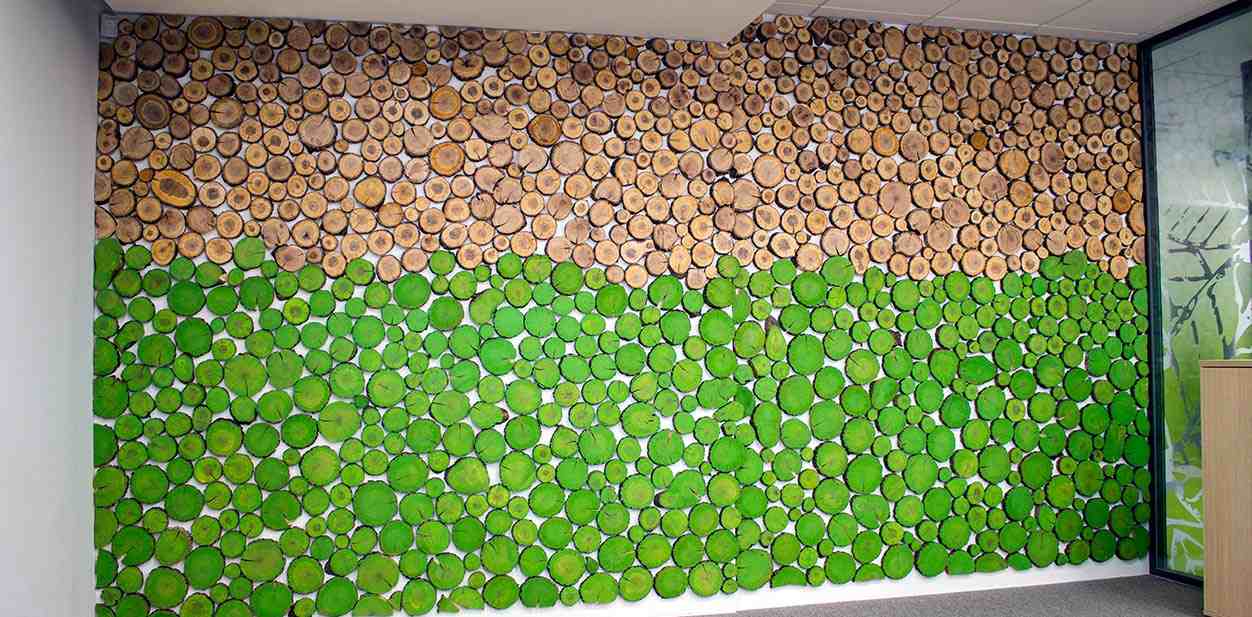 Illuminated Office Accent Wall
Light up signs complement your office feature wall design. Your visitors will immediately see your office accent wall and perceive you as a forward-thinking business. The lighting options for office accent walls are virtually unlimited. Opt for halo-lit signs for a more glowing effect. Think about installing light box signs on office accent walls to illuminate spaces which lack natural lighting.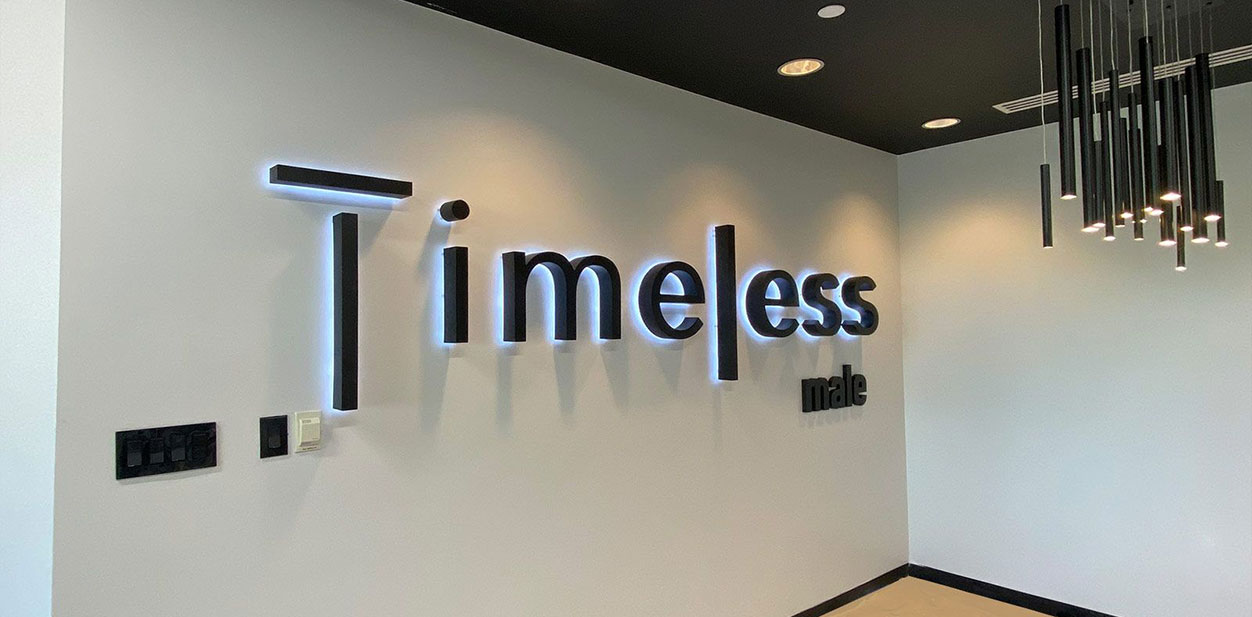 Read more about office accent wall ideas to elevate your design efforts. 
Architectural Office Accent Wall Structures
These office accent wall designs are excellent focal points. An architectural feature wall for office design enhancement can include various designs. Geographical patterns in different sizes and colors create a sense of motion. Illuminate part of your office accent wall designs to make them pop. Breathtaking designs on your office accent walls will raise employee morale.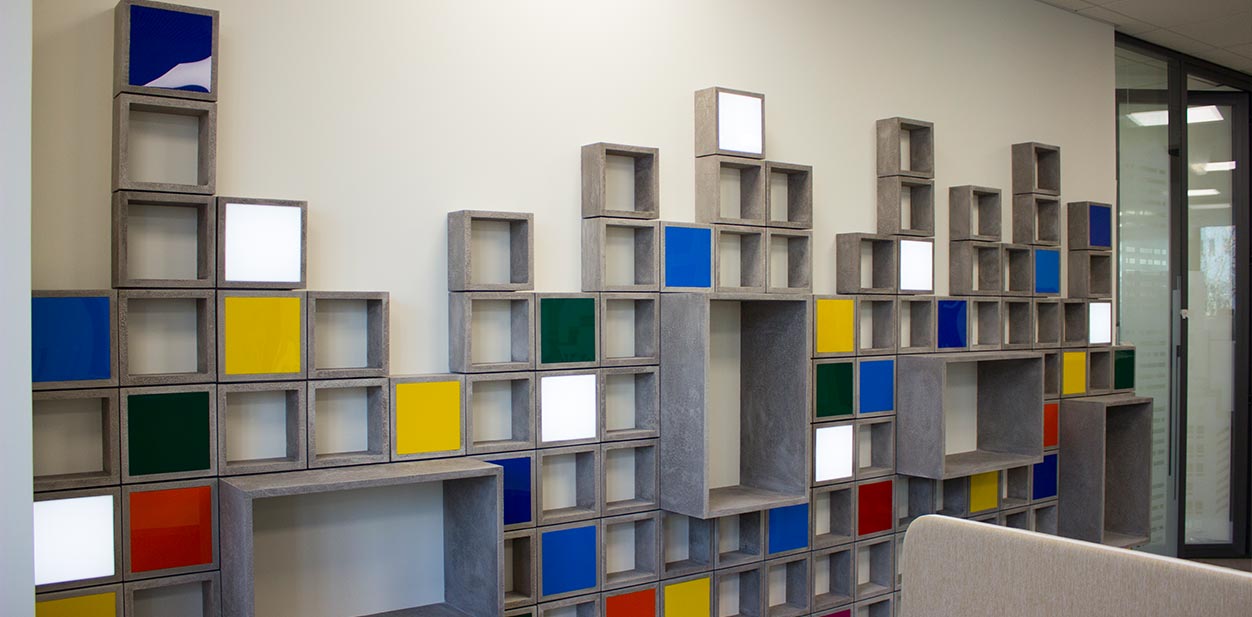 We provide all types of sign services to help you create top-notch designs. We'll assist you through every step of the process from production and sign installation to repair and replacement.
Textual Display Office Feature Walls
An accent wall for office decorative solutions goes a long way to motivate workers. A corporate office accent wall with texts may spell out words of wisdom or display the company motto. Use custom decals with colorful graphics to capture attention. Customize the accent wall for office branding in the colors and fonts of your brand.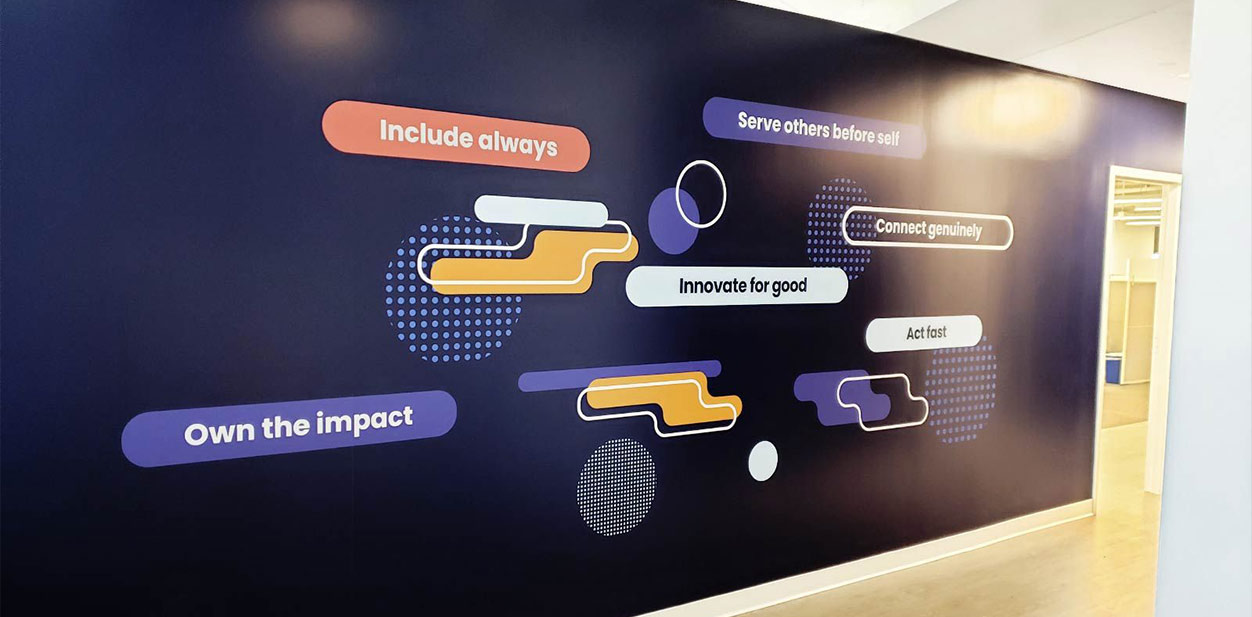 Art Display Walls
Mesmerizing art on your office feature walls will command attention and set the tone. Give colorful office accent wall art a try to get an abstract work of art. If you're hosting an event, use a portable corporate office accent wall as a component of event signs. It works perfectly as a photo backdrop and turns your space into an event hotspot.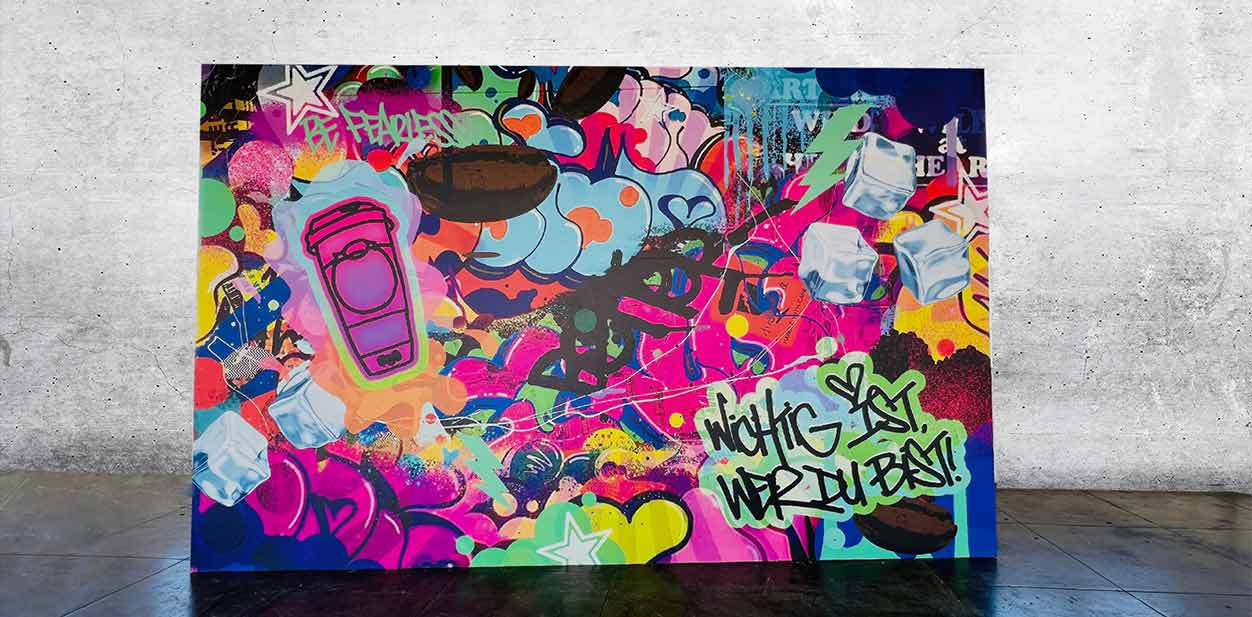 We've listed the most common types and applications of office accent walls in this article. If you haven't decided on the best fit yet, contact us now and get a free quote and consultation.