Radiant LED Wall Art Displays to Elevate Your Corporate Environment
LED wall art has grown increasingly popular over the recent years. Many designers have been exploring its potential to create immersive experiences. LED technology allows for a set of effects, from subtle color changes to dynamic animations, highlighting it as a versatile medium for showcasing stunning artwork.
Large LED wall art is placed in private, public and corporate spaces to spruce up the area with striking visuals. With its ability to combine technology and art in innovative ways, it has become an area of interest for both artists and audiences alike.
Our sign making company knows how to craft these luminous displays in a way which will complement your design.You can apply any of these corporate solutions in different ways. Discover how to design top-quality LED lit wall art solutions to create anything from light up signs to custom business signs.
Types of Light Up Wall Art
Large LED wall art is very diverse, with each type having its own unique distinctions and characteristics. From minimalist designs to complex installations, LED lit wall art can take many forms.
1. Light Box Wall Art
Full coverage light box wall art can be customized to fit a designated area and the image can be scaled to match. This renders light box wall art a viable option for both residential and commercial settings. Full-coverage light box signs are durable options for artwork which maintain their vibrancy and beauty for years. The LED lights used to illuminate the panel are energy-efficient. They have a wide range of applications and work well with light box wall art or other solutions such as channel letters.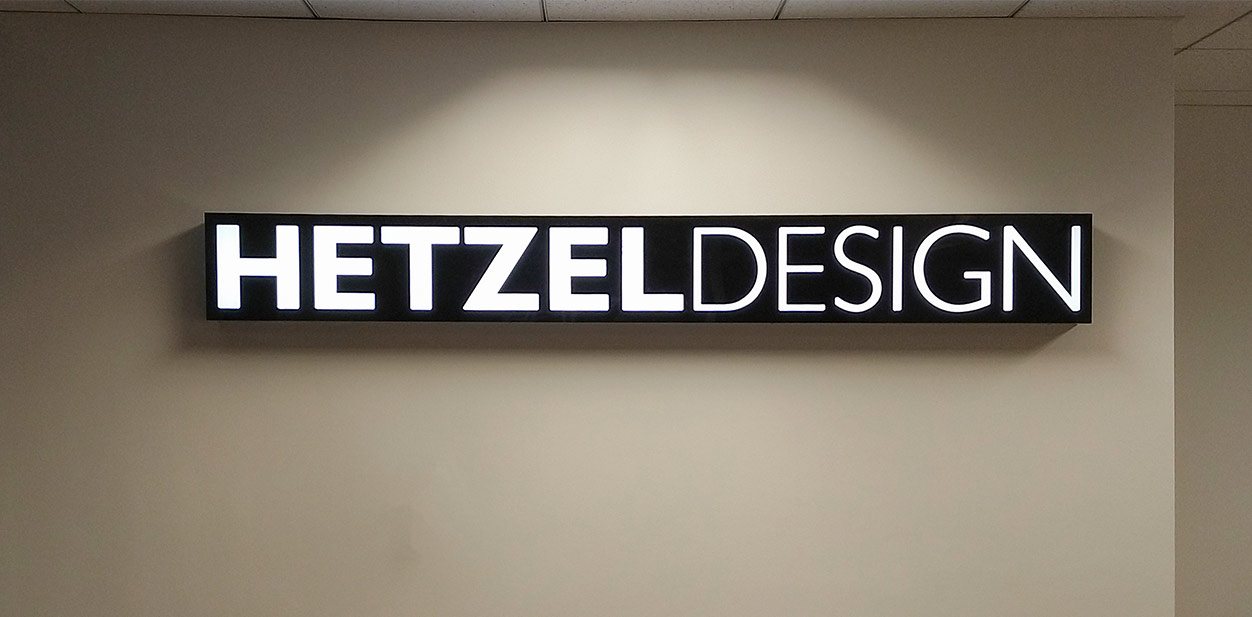 2. 3D Light Up Wall Art
3D light up wall art is a unique stylistic medium which creates some depth for its surroundings. It can be applied in different ways which makes it a popular and fitting option for many settings. Layered materials and lighting effects evoke a unique visual experience for 3D light up wall art. LED lights establish a stunning lighting effect. This style of 3D light up wall art generates cool experiences. The lighting element in 3D letter signs can be placed behind or inside the artwork to create dynamic effects.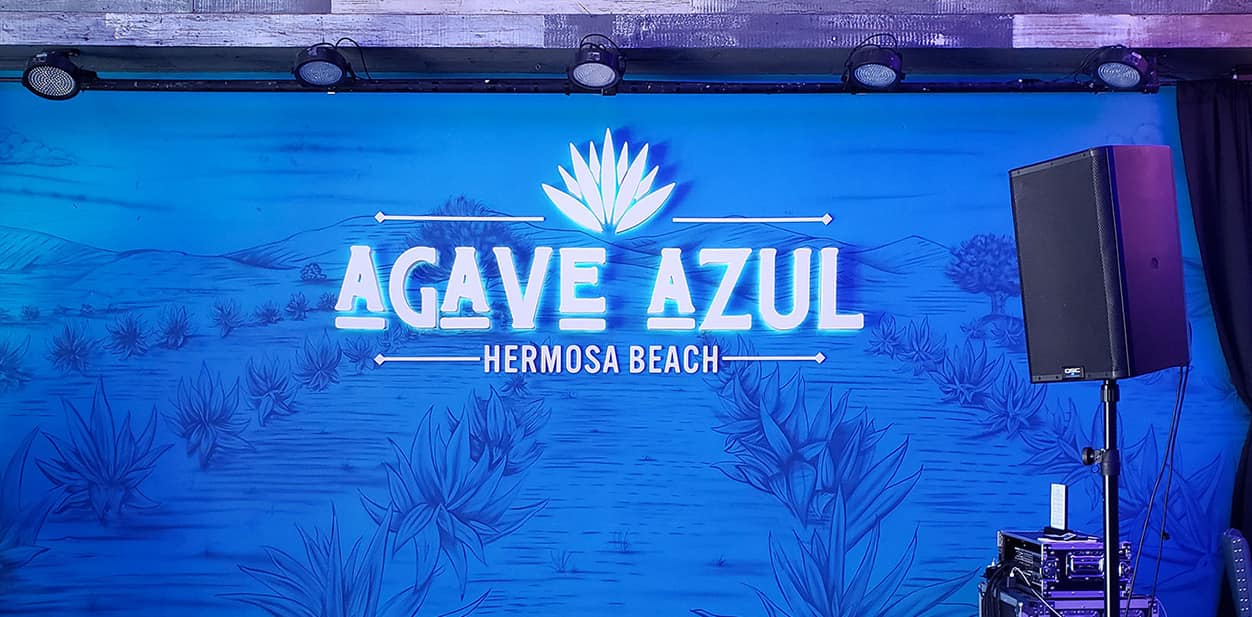 Let us create the perfect project for you today, be it 3D LED wall art or large format printing! Contact us now and get a free quote and consultation!
3. LED Metal Wall Art
LED metal wall art is a special form of art that combines the finesse of metal with the functionality and appeal of LED lights. LED metal wall art adds a touch of modern refinement to any room. The LED lights create a gentle glow that highlights the intricate details of the metalwork. LED lit wall art is available in many styles from abstract geometric shapes to intricate designs inspired by nature. Regardless of the style, this element is a stunning adornment to have in any home spaces or as office signs.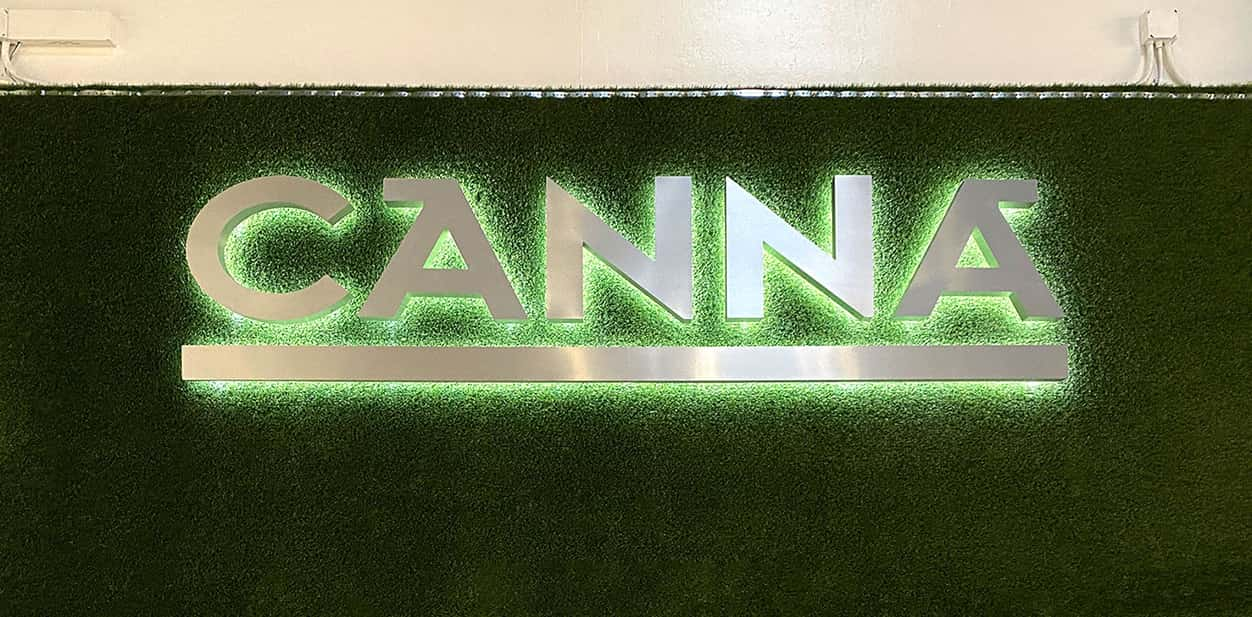 4. Illuminated Glass Wall Art
Illuminated glass wall art is created by incorporating LED lights into glass panels. These pieces often feature bold shapes and colors. Another popular style is one that revolves around nature. It often features leaves, flowers or other elements from the natural world. Regardless of your choice, you can completely modify the artwork to your liking. Choose the material, size and shape of your design as well as the color the LED lights emit to create striking designs such as lobby signs and event signs.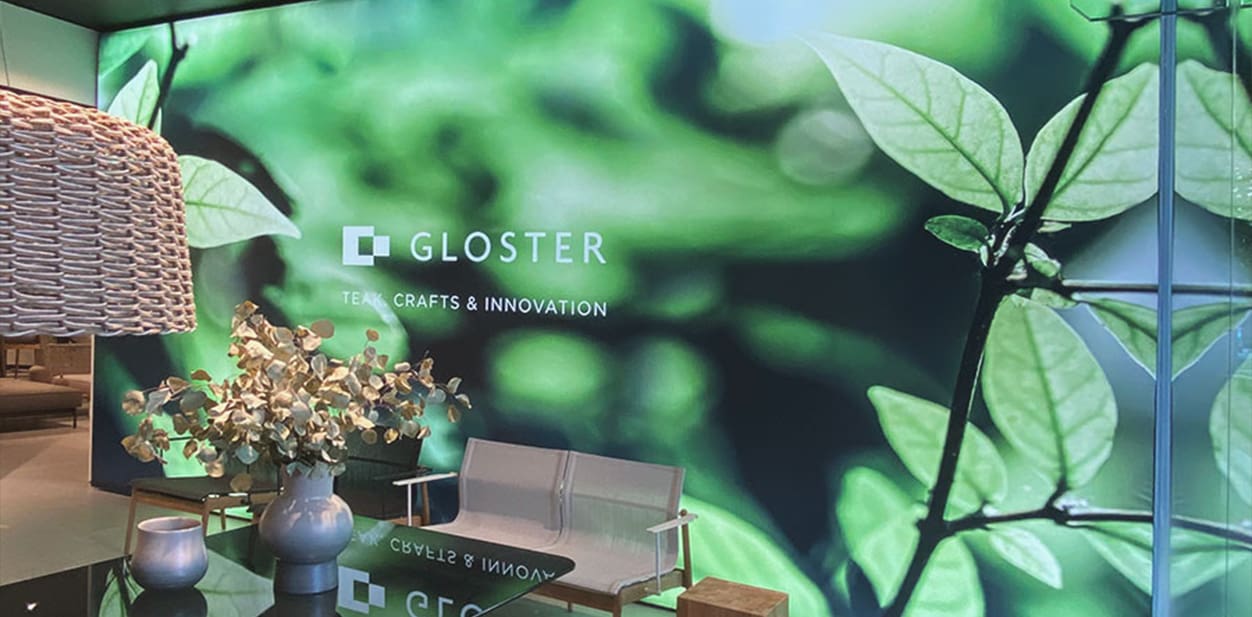 Create a captivating environment with stunning feature wall displays. Learn more by reading the article!
5. Lighted Wood Wall Art
Lighted wood wall art adds a touch of natural beauty to any space. The rustic design features natural wood grain patterns and warm, earthy tones to set up a cozy atmosphere. Lighted wood wall art can be hung on a wall like traditional artwork. LED lit wall art can also be mounted on a stand or placed on a shelf to give off a three-dimensional feel. Additionally, many wood pieces are suitable for outdoor use. This makes them a great choice for stunning architectural signage or other business building signs.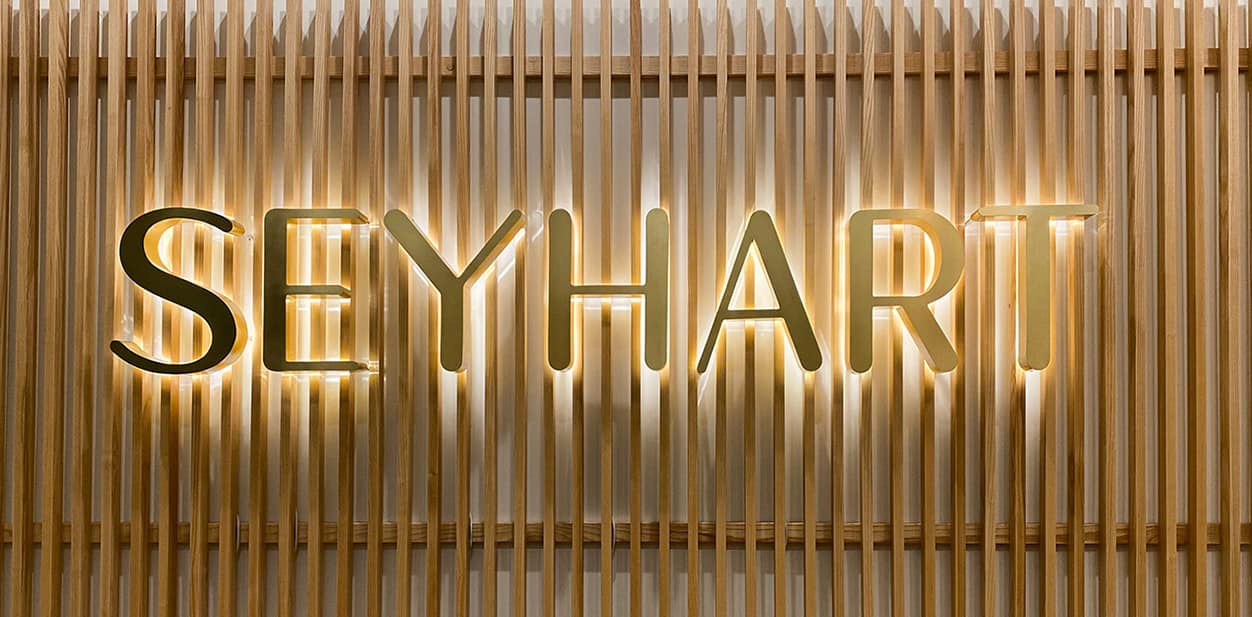 6. Custom LED Wall Art
Custom LED wall art is a tasteful way to showcase your class. With the ability to customize every factor of your design, you can form a unique light up wall art. LED lights in custom signage can be arranged in a set of patterns and hues to establish a mesmerizing display. A top advantage of custom LED wall art revolves around your ability to personalize the design to your preferences. Whether you want a bold centerpiece or a more modest supplementary design item, our skilled artisans can bring your vision to life.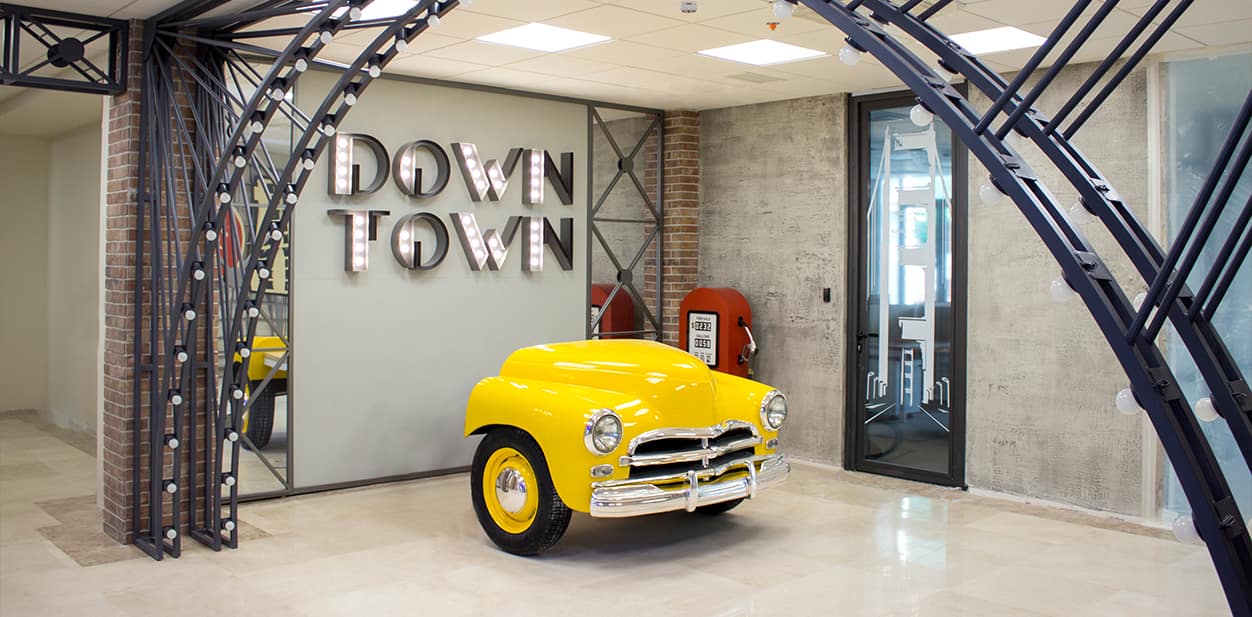 Elevate your decor with custom LED wall art. We also offer sign installation to ensure that your custom designs are set up with precision and care. Contact us now to get a free quote and consultation!
Popular Styles of LED Wall Art
There are various styles to choose from, each with its unique characteristics and aesthetic appeal. Make your choice based on your preferences and design your LED lit wall art. Always remember to keep it coherent with other details and items in the room.
1. Modern LED Wall Art
Modern LED wall art is an excellent choice for those who appreciate simplicity, balance and a sense of sophistication. One of the defining features of modern LED wall art is its use of negative space to set a sense of movement and depth. Another common element of this style of large light up wall art is its use of geometric shapes. Triangles, squares and circles are popular shapes used in modern art. They are often combined to produce corporate solutions as modern LED wall art. They may vary from logo signs to other interior signs that are both visually striking and intellectually stimulating.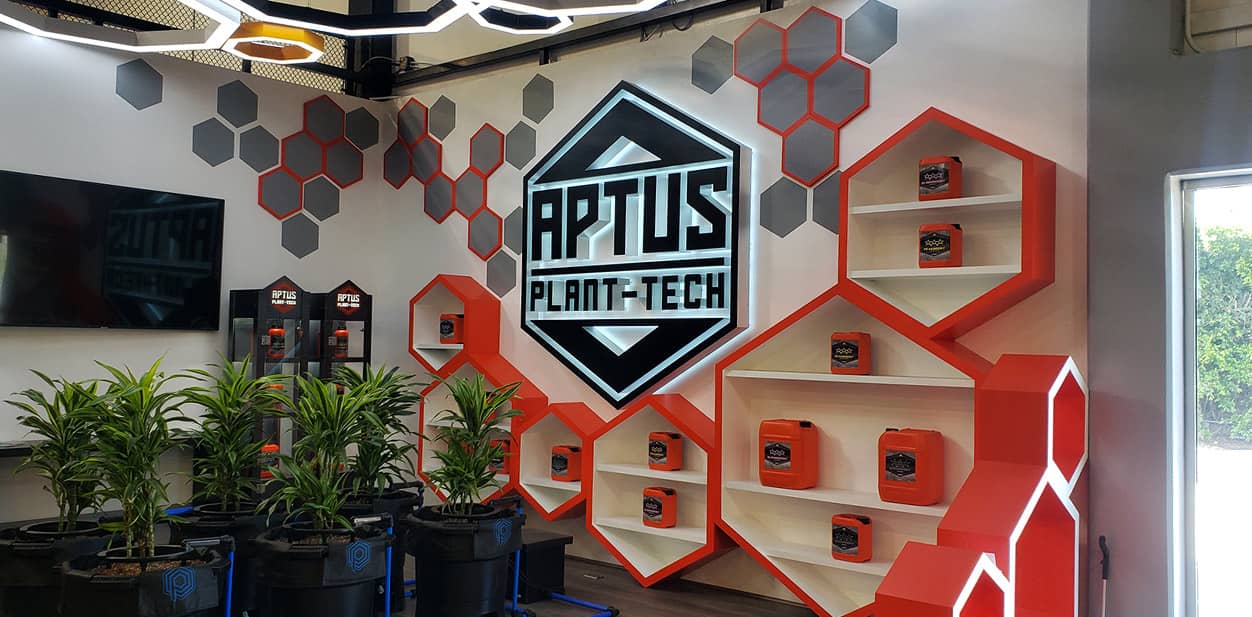 2. Sustainable LED Lit Wall Art
Eco-friendly illuminated wall art is a staple in corporate decor. It enhances the aesthetic appeal of a space and promotes sustainability. Manufacturers use sustainable materials such as reclaimed wood or recycled metal to make environmentally-friendly murals. This reduces waste and minimizes the environmental impact of production. Moreover, sustainable illuminated wall art can be designed to incorporate solar-powered technology. It harnesses energy from the sun during the day and uses it to power the LED lights at night. Design elements such as halo-lit signs or custom letter signs use this energy all day long.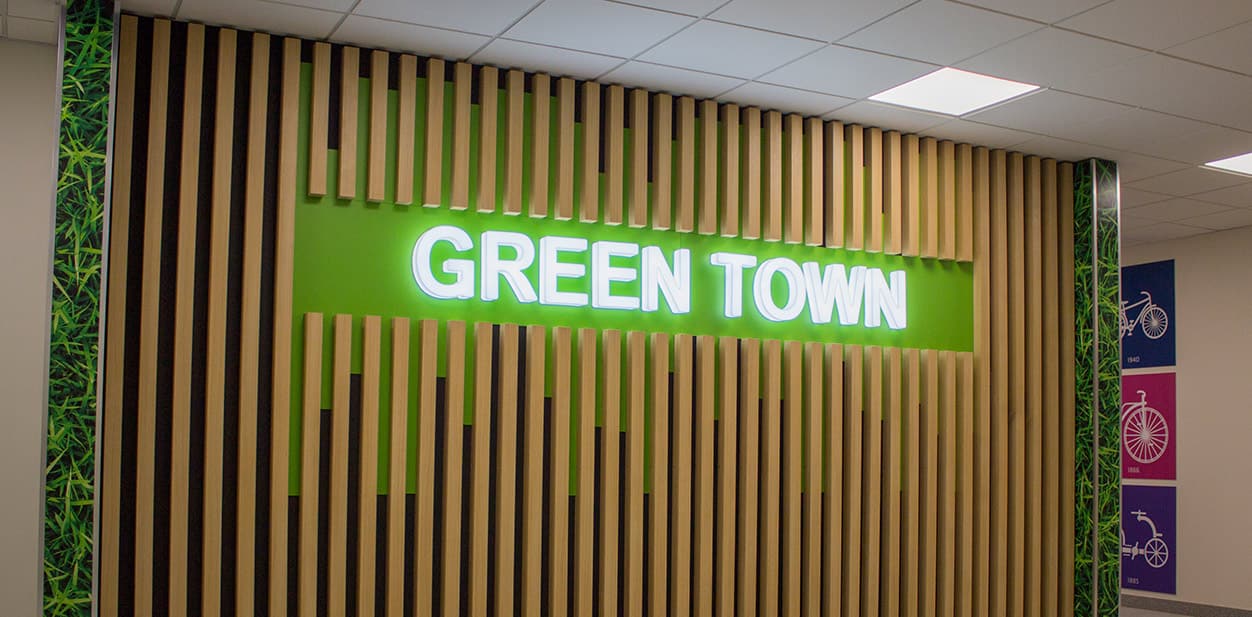 Check our article on backlit wall art to discover wall embellishments with reverse illumination.
3. Large LED Wall Art in a Pop Art Style
Pop art is a concept that emerged in the 1950s, characterized by bright colors, bold lines and a sense of fun. LED lighting adds a modern touch to this classic style, creating a contemporary effect. Pop art comes in several designs, from classic lighted pictures to more abstract pieces. This type of large LED wall art can create a focal point in a room. It can also add a touch of color and personality to a plain wall. This style of illuminated wall art can be used in modern and minimalistic spaces as well as in more eclectic and bohemian interiors.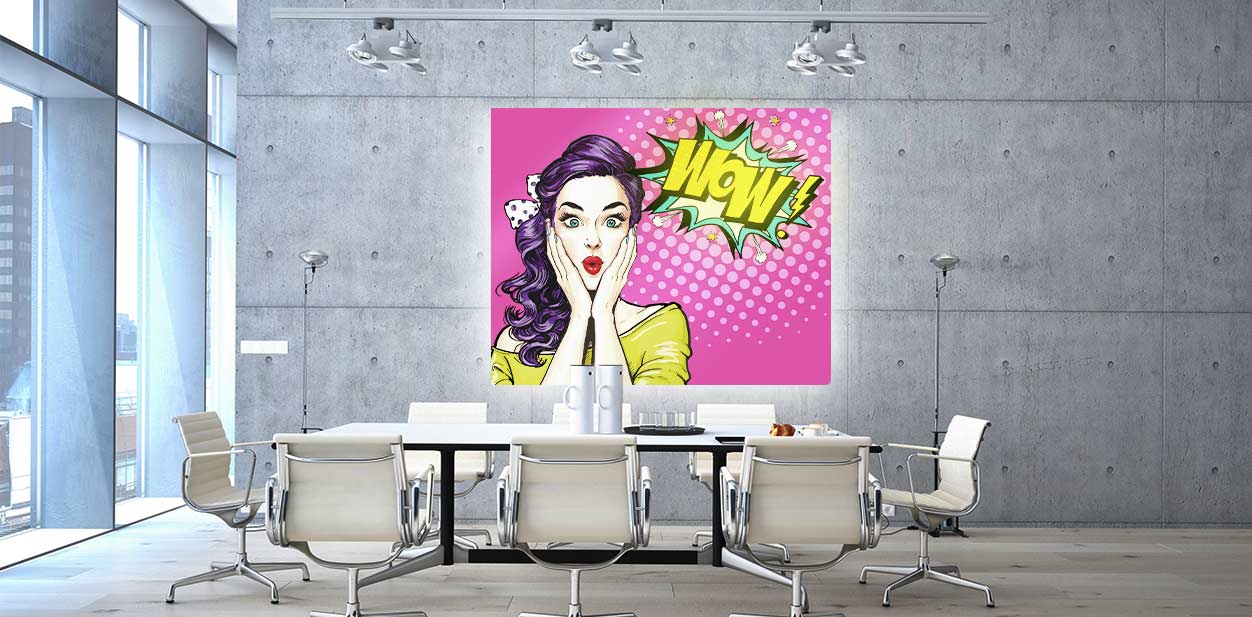 4. Retro and Vintage Illuminated Wall Art
Retro and vintage LED lit wall art offers a unique blend of nostalgia and contemporary design. It can come in a variety of styles, ranging from the classic patterns of the 1920s and 30s to the bold, colorful designs of the 1970s and 80s. Many of these pieces feature iconic imagery from pop culture evoking memories and transporting viewers back to a bygone era. Retro and vintage wall art can serve as both a piece of art and a source of ambient lighting. This makes them a great addition to any room in which you want to create a cozy, inviting atmosphere.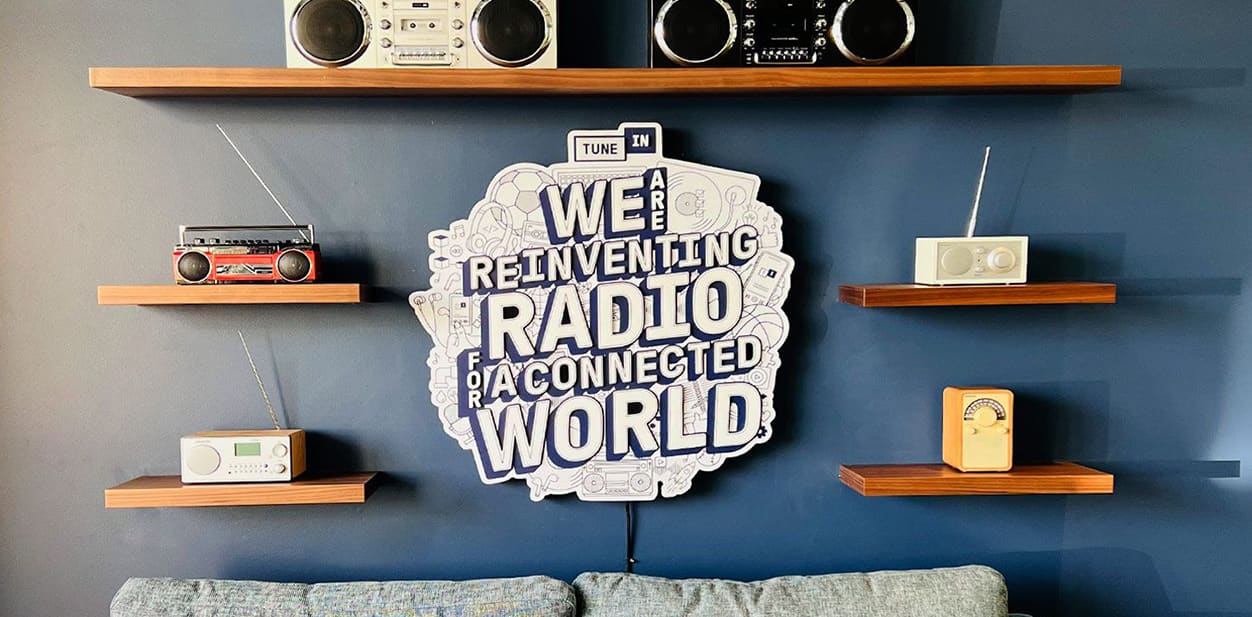 Read this article to discover accent wall designs and add creativity to your space!
5. Abstract and Surreal LED Wall Art
Surreal and abstract art typically feature bold and vibrant colors, geometric shapes and unique LED strips. They challenge the viewer's perception of reality. These pieces can be simple or complex but they always feature an intricate interplay of light and shadow that creates a sense of movement. Surreal illuminated wall art, on the other hand, is more focused on creating a dreamlike or otherworldly atmosphere. These pieces often feature unreal landscapes or distorted images that blur the line between reality and imagination. A surreal design is perfect for anyone looking to add a touch of mystery to their space.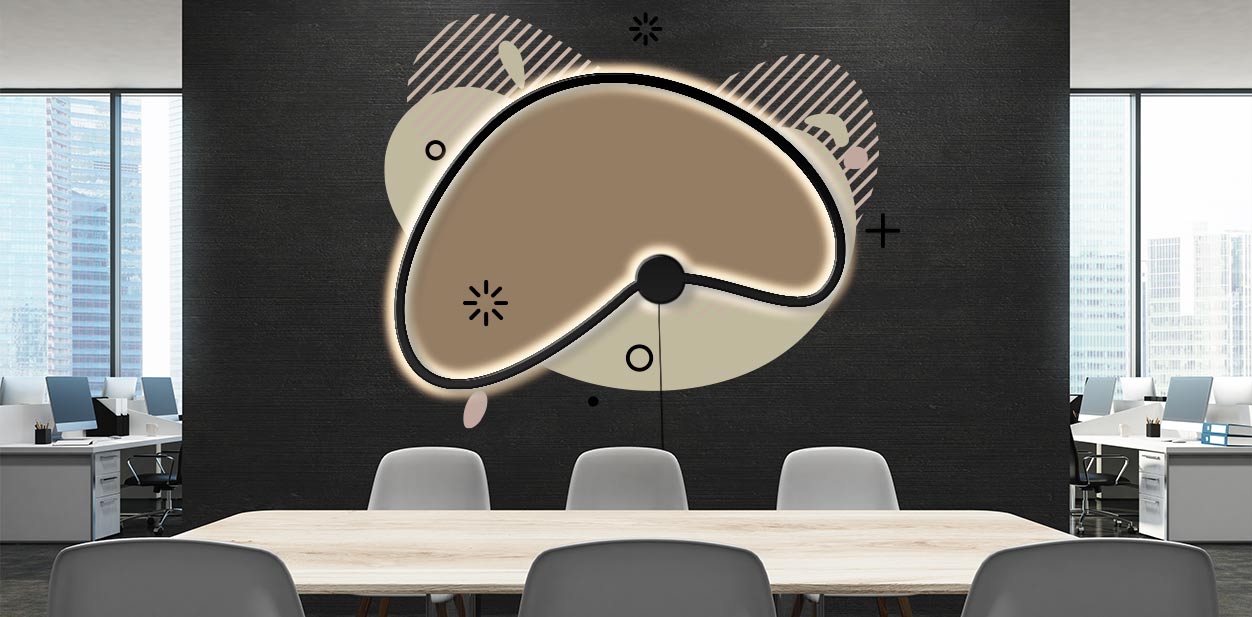 Final Words
In conclusion, illuminated wall art is a fantastic way to add an eye-catching and unique element to your space. With its energy efficiency and versatility, it's no wonder that this design element has become a popular choice for art enthusiasts and interior designers alike.
Whether you prefer 3D led wall art or abstract designs, we've got you covered! We provide a comprehensive list of sign services from production to signage repair. Contact us today and get a free quote and consultation.