Clever Property Hoarding Design Ideas and Tips to Make Your Mark
Most of us pass by construction barriers on a daily basis. Their main purpose is protecting the public from site works. Few companies understand these barriers are the first contact with potential clients.
Property Hoarding Design Ideas for Different Industries
Want to take hoarding advertising to the next level? Bold designs are what will get you there! Here's a list of property hoarding design ideas and tips to let your marketing skyrocket. You'll find inspiration from great hoarding board design examples by the end of this article.
Real Estate Hoarding Design Ideas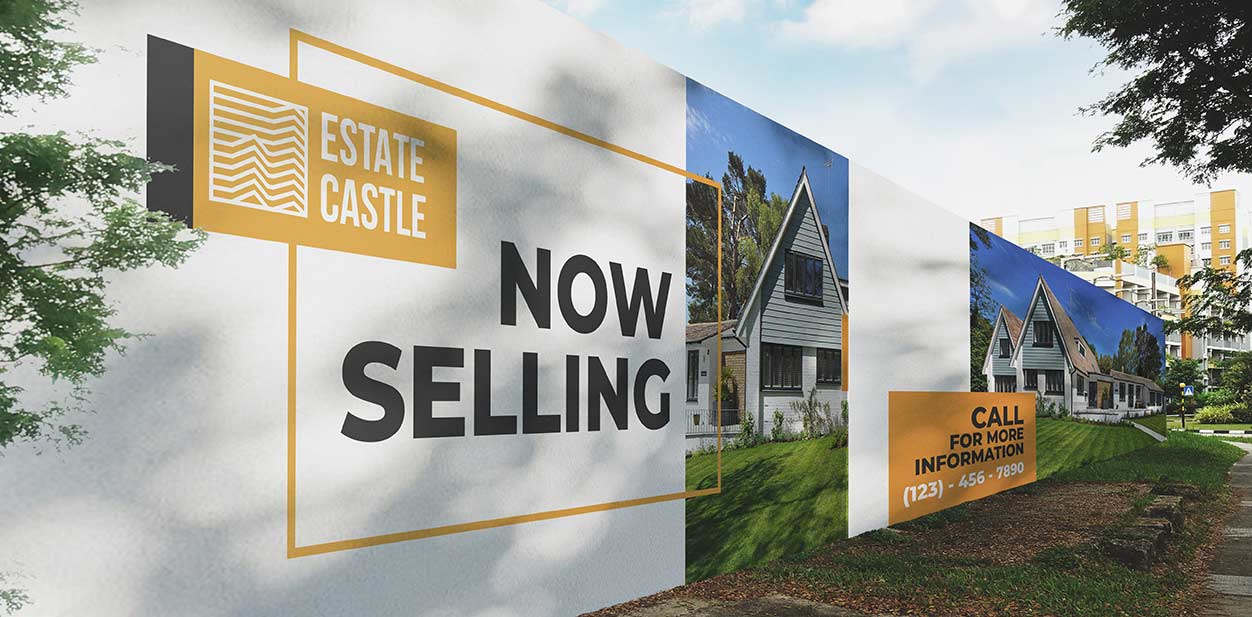 Promoting your real estate company is vital, but it's difficult too. High-impact designs are what you need to achieve results. Read on to find tips on effective real estate hoarding designs.
Oversized imagery has a massive impact. Display the name of your real estate company in big channel letters. They're a popular type of real estate hoarding designs that show who you are and what you offer. It's crucial not to overcrowd the boards and give your message enough space to pop from a distance.
Design for Brand Experience
When you need to get a word out in a flash, large format printing will come in handy. Display your sponsors', your partners' and your own logo signs and contact information on your property hoarding design. Our real estate signs are guaranteed to take your hoarding design to a whole new level.
Find large format printing tips to achieve the best results.
Hotel Hoarding Design Ideas
Hotels jump at the chance of good promotion and advertisements. What better way to do this than with hotel hoarding design elements?
Our custom decals can be a great addition for indoor and outdoor use. For exterior settings, use weather-resistant materials. Do you provide free parking or Wi-Fi? A hotel hoarding design should convey all this information!
Give a Sneak Peek of the Final Product
Property hoarding designs serve one purpose better than any other. Display what the project will look like when it's done. Use architectural signs to make it more tasteful.
Give your construction hoarding designs a full makeover. Contact the professionals at Front Signs and get a free quote!
Shop Hoarding Design Ideas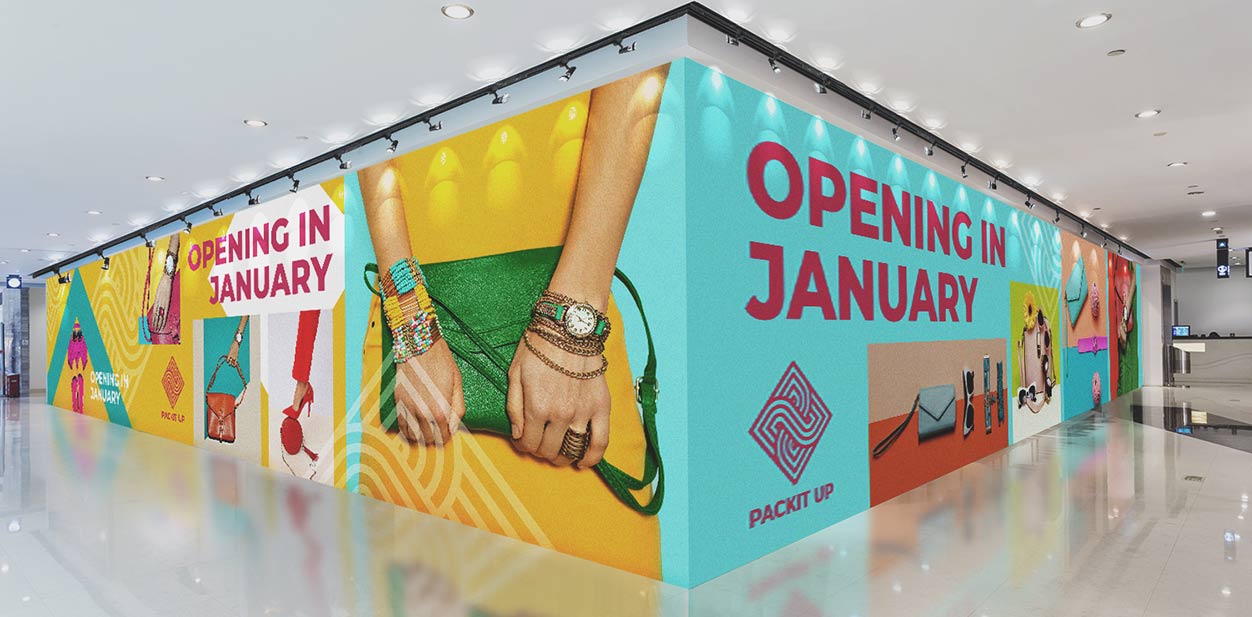 Just because your store isn't open yet doesn't mean you can't start marketing. Using shop hoarding designs will make people want to visit in the future.
Advertise Your Opening Dates
Advertising on large boards is a way to draw people's attention to your products. Well, before opening a store, you should hype up your new products. Use our professional store signs with "opening soon" or opening dates. Don't let your shop hoarding design go unnoticed.
Make Illumination Part of Your Hoarding Design
Illumination can be a part of hoarding board design for shops. You may need various lighting colors and intensities to add warmth. You can also use original themes and illumination ideas.
Hospital Hoarding Design Ideas
Out-of-home (OOH) advertising is a creative means for medical centers. Use outdoor signs to promote your specialty.
Inspire with Motivational Quotes
All your patients need emotional support. Motivational quotes are here to help them! Inspirational medical office signs will affect how your patients feel in your premises. Including a quote in your hospital hoarding design can go a long way in making your patients feel more at ease.
Use Customer-Centric Designs
Opt for customer-centric designs if you wish to create a welcoming environment for your patients. Wayfinding items will add a sense of comfort and guide them around your premises.
Need property hoarding designs with custom solutions? Get a free consultation by contacting our specialists.
Restaurant Hoarding Design Ideas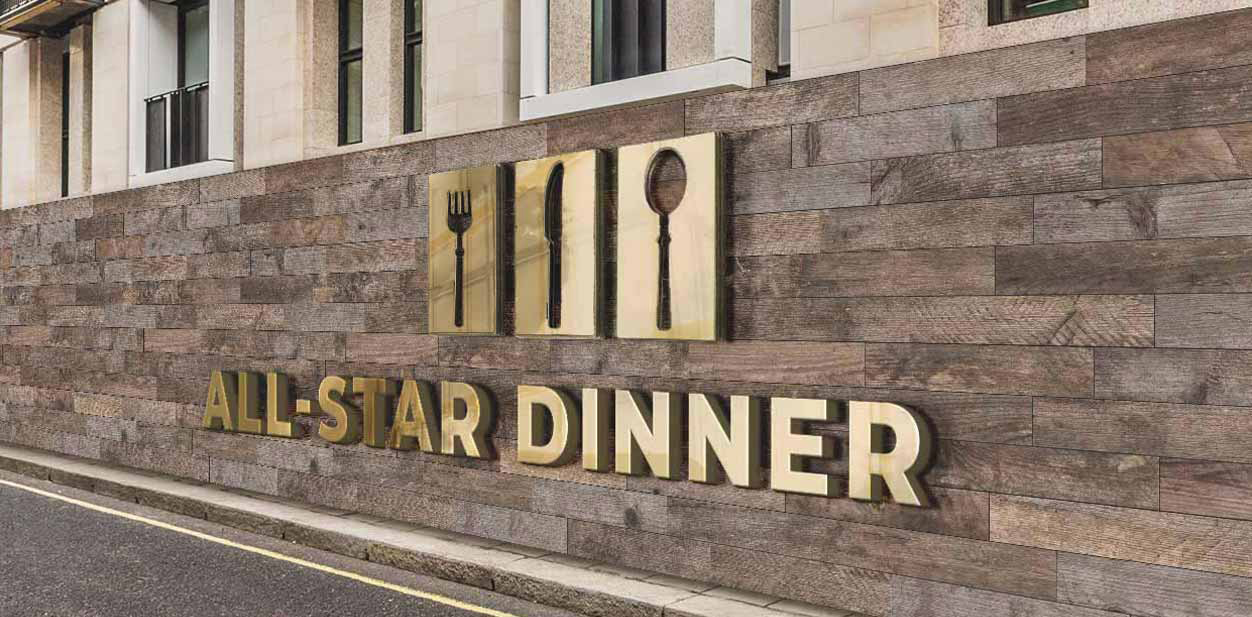 Restaurants need to exude authenticity, so pick the right restaurant hoarding design. From banners or 3D signs to non illuminated or light up signs, you have a plethora of options!
Let the Facade Pop with Tasty Graphics
Making your restaurant pop isn't an easy task. Guests should know what to expect once inside. Add spice and taste to your restaurant hoarding design to match the flavor of the food you serve. Use complementary exterior and interior signs to create an attractive space.
Create Unique Experiences
What makes your restaurant stand out? Jaw-dropping restaurant signs of course! Combine them with decors displaying your restaurant name. Illumination can make your place appear really special.
To know more about creative placemaking, read this article. 
Building Site Hoarding Design Ideas
Effective advertising should present your basic promise with a few words. Building signs are a great tool to produce building site hoarding designs. Take a look at the ideas below!
Cover Blank Spaces with Art
Constructions need temporary boards to shield renovation and construction sites. Over time, they've become an element of their own. Unveil a stunning piece of artwork to create a unique mural for a temporary hoarding design. For professional signage design services, refer to our experts.
Make Your Site Visible from Afar
With tall business signs, people spot your advertisement hoarding design at once. Consider raising your sign higher in heavy-traffic locations. One of the best hoarding design ideas is displaying your logo in lighted lettering or a light box sign to let your brand shine bright.
Don't hesitate to contact our experts and get a free quote for your building site hoarding design!
The Best Tips for Creating an Innovative Hoarding Design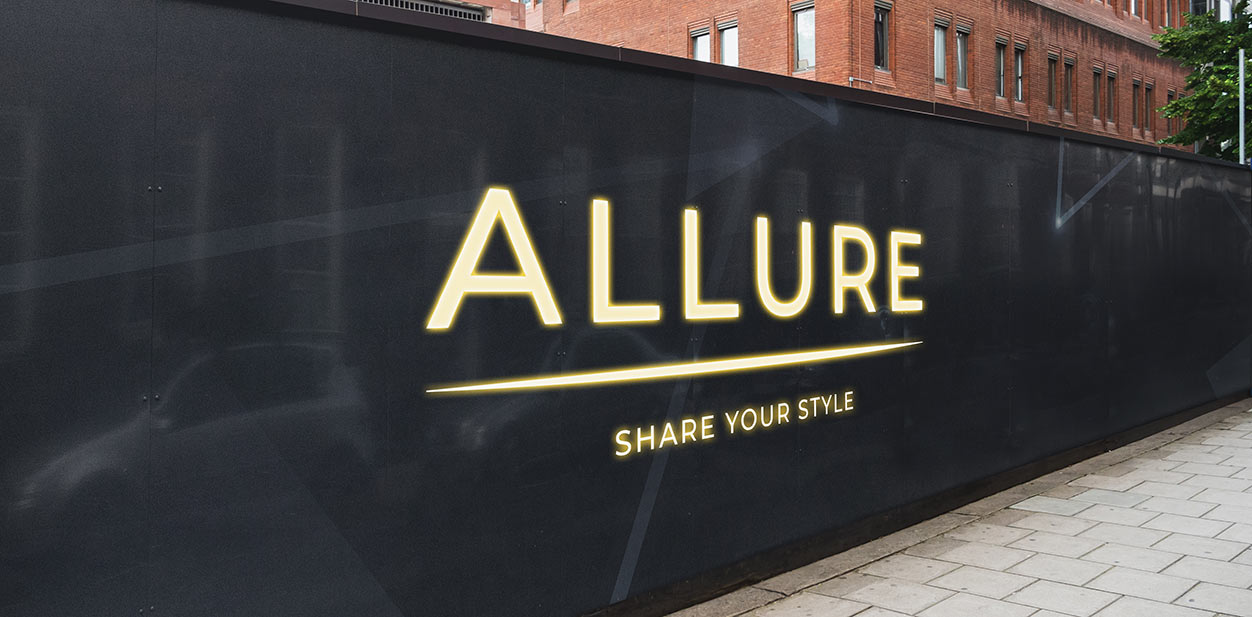 Construction boards are put up mainly for health and safety reasons, but they're also a great way to advertise your brand. Take your time to read our design tips on how to create innovative hoardings in this section.
OOH advertising consists of a distinct media space to reach audiences. They should be in the right geographic area that aligns with your target customers. Use eye-catching hoarding banner designs for better exposure.
You always need to make your innovative hoardings stand out, don't you? Update them regularly with bright color changes to mark different stages of progress. Make sure it's maintained in perfect working order and any damage is repaired.
Passing traffic shouldn't be overlooked. Make sure your design is visible all day long to attract potential customers. LEDs can be useful to display the decor after sunset.
Explore everything about hoarding advertising on our blog.
Outstanding Hoarding Design Examples
Designer brands are now taking the idea of creating construction sites with inventive solutions. Innovative hoardings get more attention with personalized artworks and mind-blowing designs. Here are some creative hoarding designs you need to take a look at.
Dior's Storefront
When it comes to giving a Dior storefront a makeover, even temporary solutions have to be fashionable… When Christian Dior's flagship store in New York was being renovated, they erected a gigantic 3D design item shaped like a handbag. It was a real eye-catcher.
Harrods 'Vault'
The 'Vault' at Harrods is one of the most unique and innovative hoardings that doesn't feature any writing. Harrods made headlines when it placed a conceptual design in the shape of a vault.
The Lancasters' Pencil-Shaped Solution
Europe's largest outdoor gallery in The Lancasters had an ideal design. The finished hoarding wall design provided security and elicited a lot of excitement.
There are endless design possibilities for every type of outdoor advertising. With a creative signage company, even the most ordinary installations can be transformed into an unforgettable advertisement.
If you'd like to talk about hoarding graphic design, kindly use our online contact form. Our professionals are eager to provide quotes and advice. They'll contact you as soon as possible!