Insights Into Creative Placemaking: Main Principles and Strategies
This article defines the essence of creative placemaking. It covers principles and strategies that will turn any space from the ordinary into the extraordinary.
Creative Placemaking Definition 
Let's start with the standard creative placemaking definition. It can be confusing for those unfamiliar with the concept. Creative placemaking is a design practice. It uses culturally inspired techniques to improve communities. It's aim is to provide high-quality spaces where people want to spend their time.
What is creative placemaking? Creative placemaking brings value to communities by activating unused spaces. It uses various design elements to enhance the appeal of existing structures. Creative placemaking also provides an opportunity to establish partnerships. It encourages an inclusive approach to resolving community concerns. 
Wondering how to do creative placemaking? Placemaking solutions involve various disciplines. They bring together urban planners, landscape architects, sociologists, sign making companies and common people. The practice combines multiple perspectives to achieve a grand vision.
The Torpedo Factory Art Center and Artspace Project are two prominent organizations pioneering the movement. Placemaking projects include short and long-term initiatives to revitalize vacant and outdated sites. These collaborations often result in iconic projects. Examples include the LAX Gateway, Disneyland and the Brisbane Hospital.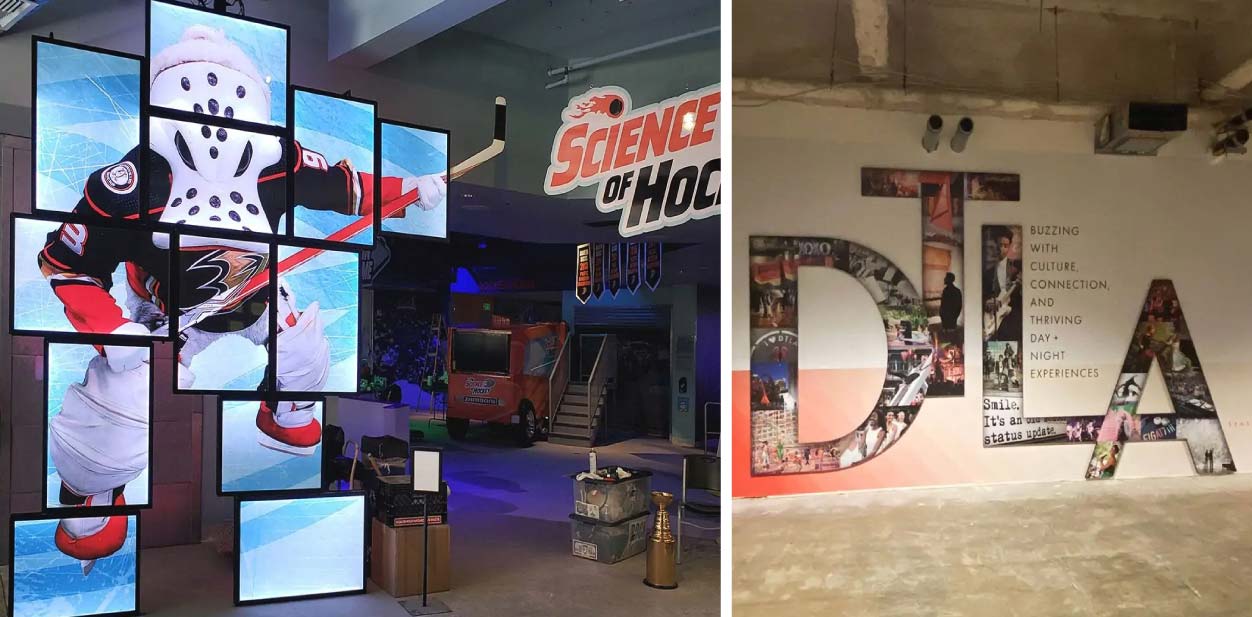 Main Elements of Creative Placemaking
Creative placemaking takes into consideration several design principles. Let's take a look at the key elements it draws upon for inspiration.
Creative placemaking principles rely on artistic tools and structures to create desired experiences. Grand spaces use attention-grabbing designs to make the premise stand out. Event signs, just like trade show displays, are a great example that transform venues and leave attendees in awe.
Other types of public installations use environmental graphics and architectural signage. These elements of creative placemaking use smart solutions to connect with the community. The designs can vary greatly, from establishing prominence to tranquility. Businesses may also leverage branded creative placemaking principles to gain favor with locals.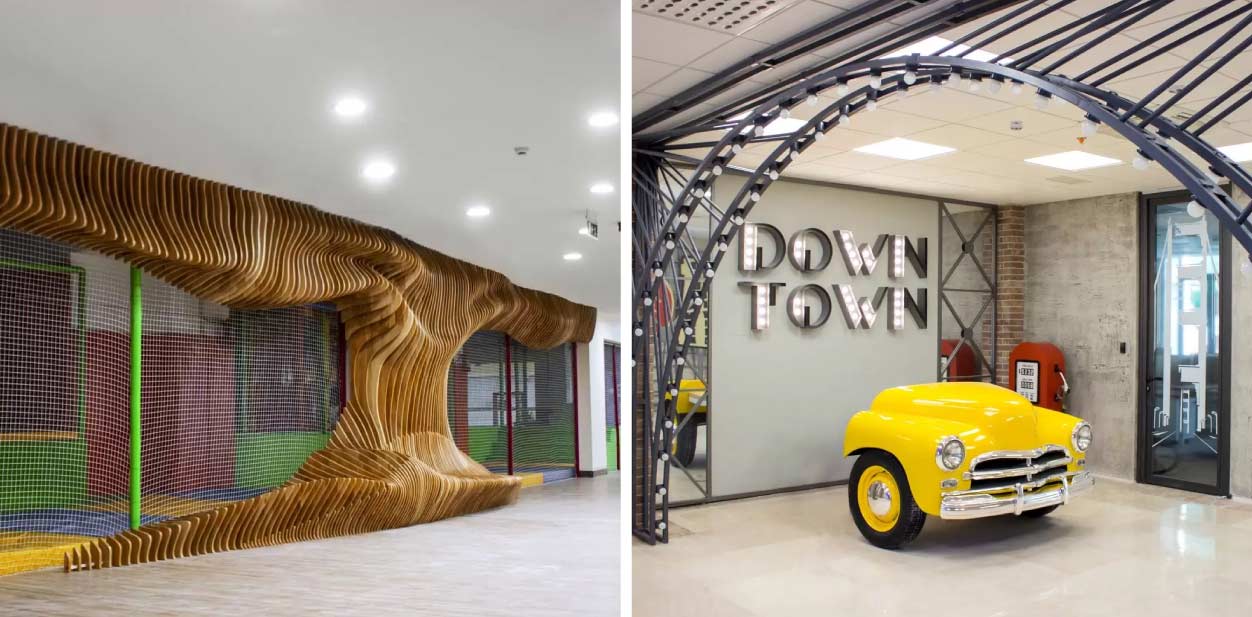 Use our sign making capabilities to succeed in your placemaking endeavors with custom signage solutions. Get your quote now!
Creative placemaking incorporates art, culture and design with community-building initiatives. It encourages the involvement of artists in the advancement of social transformation. 
The concept of culture-led regeneration is entwined with creative placemaking. Creative placemaking principles solve a wide range of community challenges. Modern city planning systems even use them to achieve public health and safety.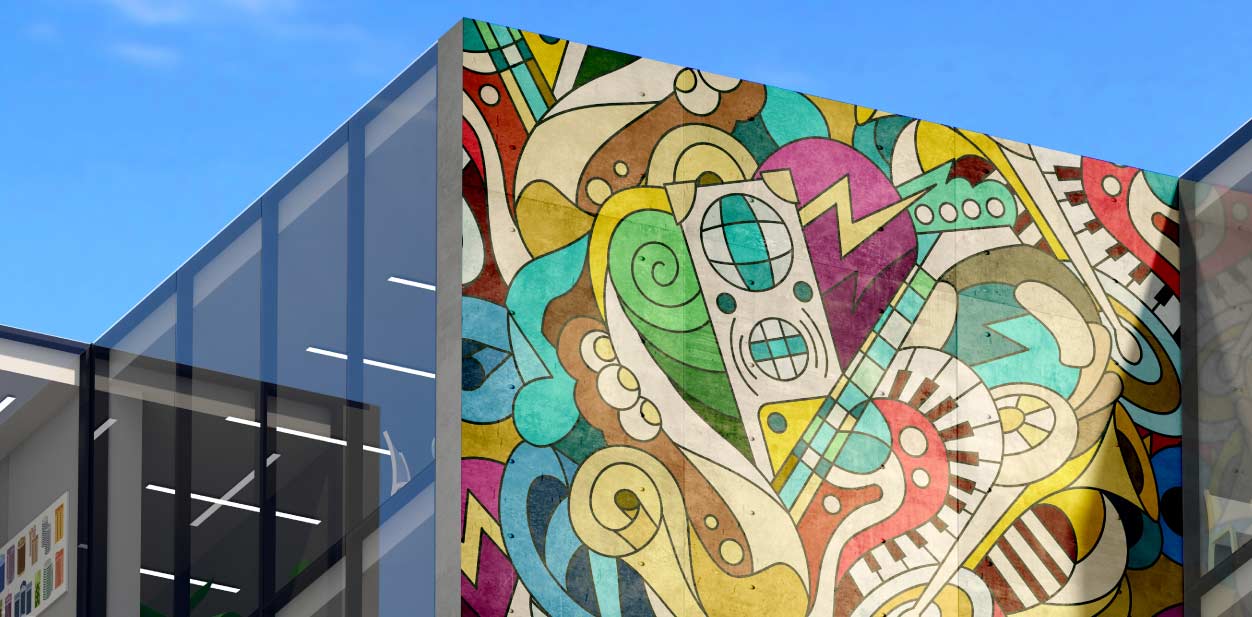 Once a visitor reaches their destination, it's time to create an experience for them. Establishing a theme is one of the most important creative placemaking principles. You can use visual elements like colorful decals and 3D signs to form the identity of a space. 
You may also use stainless steel, wood panels and light up signs to build a contemporary space. Displaying creative logos on light box signs is an important opportunity every business should capitalize on.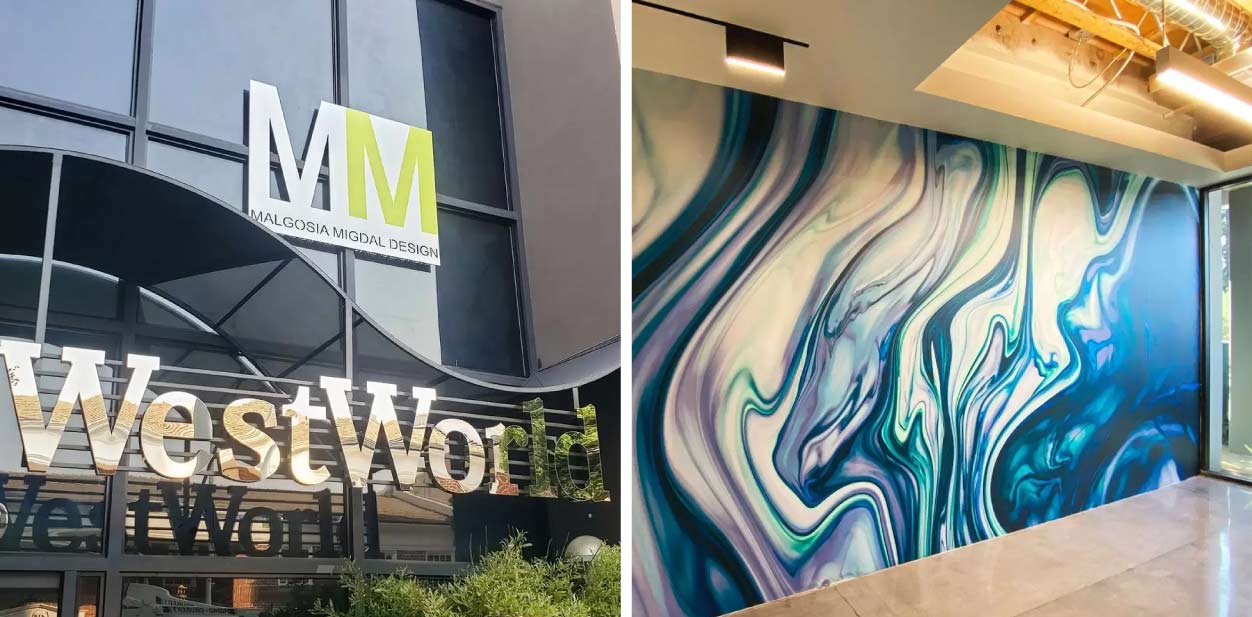 Contact our specialists for free advice on placemaking signage. Get a quote and start boosting your community spaces!
Safe access and accommodations 
Different zones for automobiles, bicycles and pedestrians will make your public spaces safer. Use wayfinding signage to guide commuter traffic. Highlight access points to prominent locations and their parking facilities.  
Elements of creative placemaking can create a friendly environment for a healthy lifestyle. Bike lanes are a prime example. Dedicated zones increase biker visibility and safety at crucial junctions. This type of placemaking can transform urban life.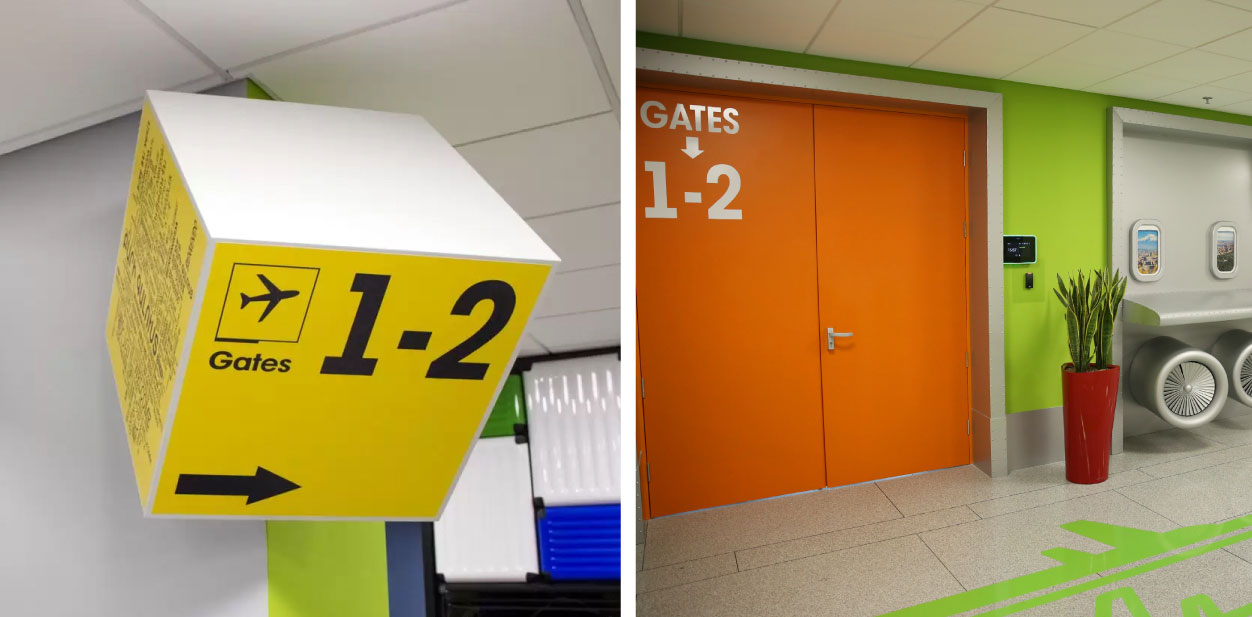 Click on the link to get more insight into placemaking signage.
Community support and location-based development
Elements of creative placemaking improve the overall appeal of a given neighborhood. They give residents an opportunity to live, work, play and socialize in the same area. They tap into local strengths and leverage them for mutual benefit. 
Every community has its own set of needs and preferences. Use them to create optimal spaces by collaborating with the right signage company.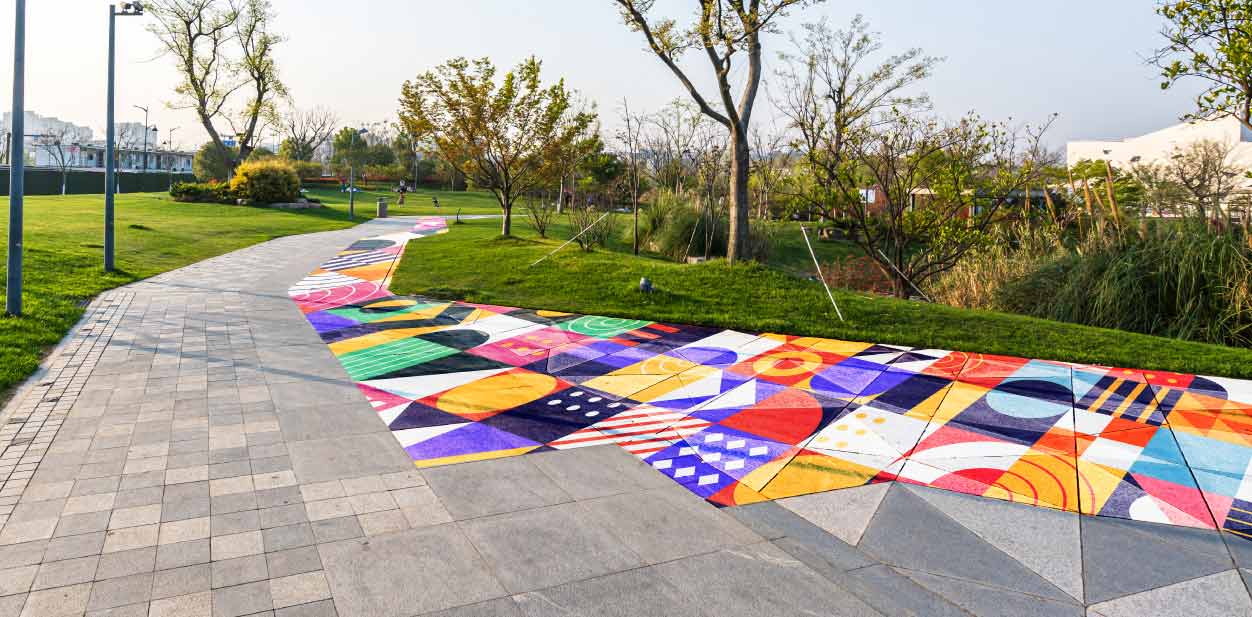 Use unique signage solutions for innovative placemaking. Request a free quote!
Creative Placemaking Strategies & Principles 
Creative placemaking principles emphasize the unique character of a given location. They also help brands create a suitable identity to attract clients. Go on reading to discover more creative placemaking strategies.
Create a place instead of a space
A generic design is not enough if your goal is to create a place. Add purposeful components such as ergonomic seating, artwork and attractive landscaping. Distinguish different areas with eye-catching business signs. 
Creative placemaking strategies focus on both exterior and interior designs. Exterior business building signs build brand recognition. Interior signs create a welcoming environment for the community's enjoyment. Unique office signs are even used to motivate employees and boost productivity.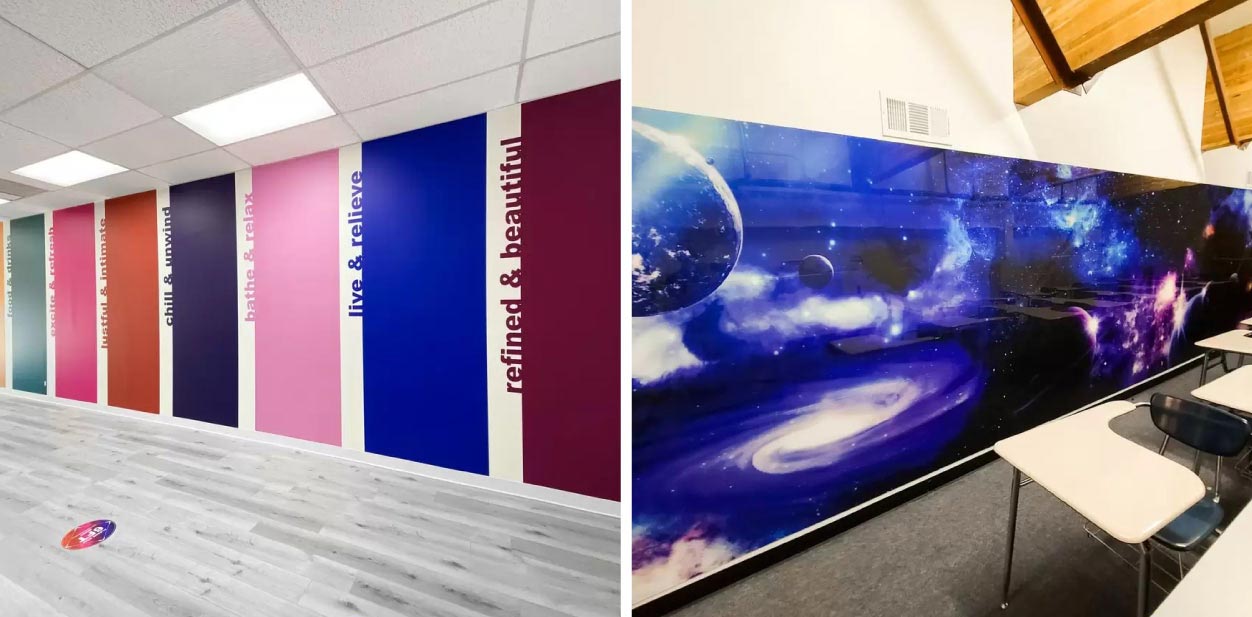 Refer to the link if you want to discover more cool and creative sign designs. 
Define places with entrance features 
Outdoor entryway elements inform people that they've arrived at a unique place. The use of outdoor signs informs them of the purpose of a space. 
You can elevate your theme design with versatile pylon signs. They create a sense of prominence with grand informational displays. With large format printing you can apply any custom design on them. They guide people and affirm the identity of space with branded designs. Combined with lobby signs they create a welcoming atmosphere for attendees.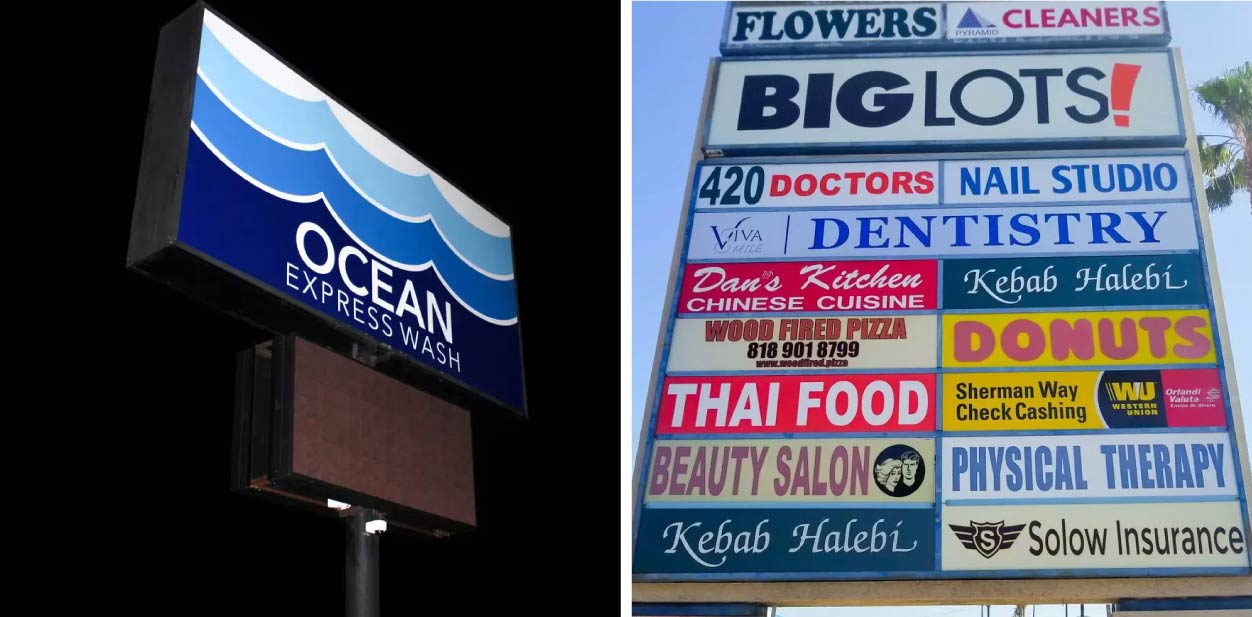 Want to complete the look of your placemaking project with signage? Contact us to get a free quote and consultation!
Wayfinding signage is a key component of navigation planning. Incorporating navigational visuals is a crucial aspect of creative placemaking principles. These custom signs create a system for users to navigate spaces in an efficient manner. This is especially important in large-scale projects, like stadium branding. Use them to lead people through any premise and streamline navigation. 
Professional signage design services will help you realize ultra-modern wayfinding systems. The simplest form of wayfinding is displayed with maps and floor plans. Adding point-to-point routing with arrows and symbols is a must for large facilities. Directories are also a component of creative placemaking principles. They help people find their way through unfamiliar places with multiple destinations.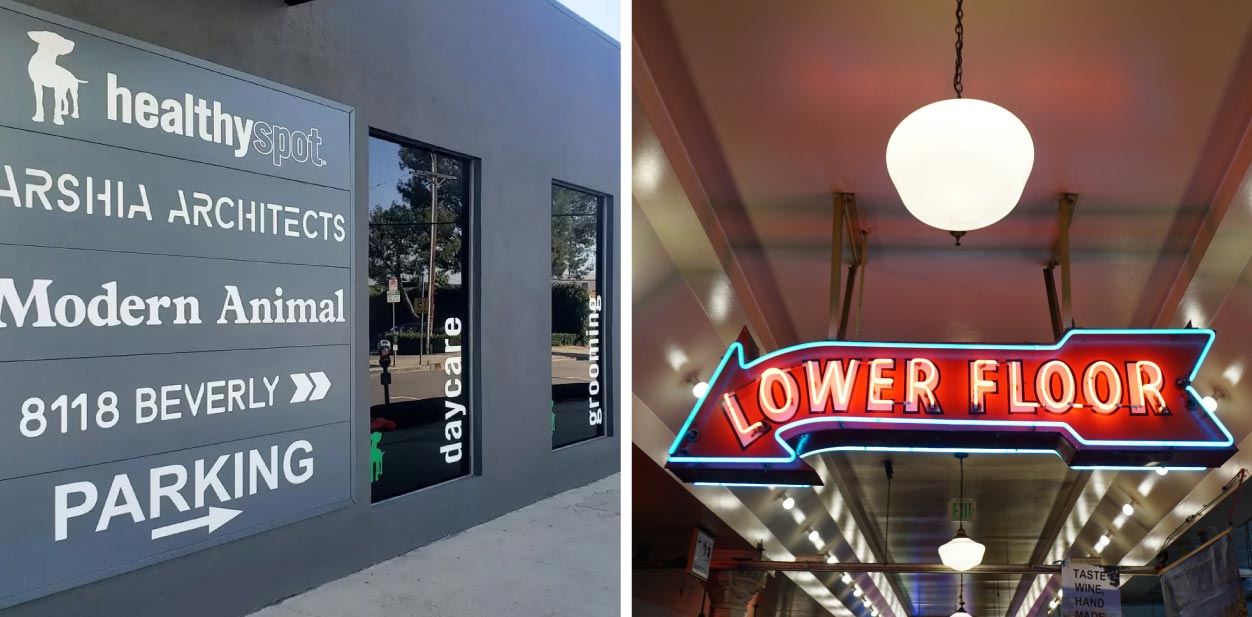 Refer to the article to get more information about event signage ideas.
Concentrate on a specific zone
Creative placemaking strategies energize spaces with location specific themes. Knowing that every area centers around a certain activity helps to develop a clear vision for it. This is how dynamic environments are made.
Creative placemaking strategies identify the authentic character of a given place. Community-oriented spaces will reinforce the bond between people and the places they occupy.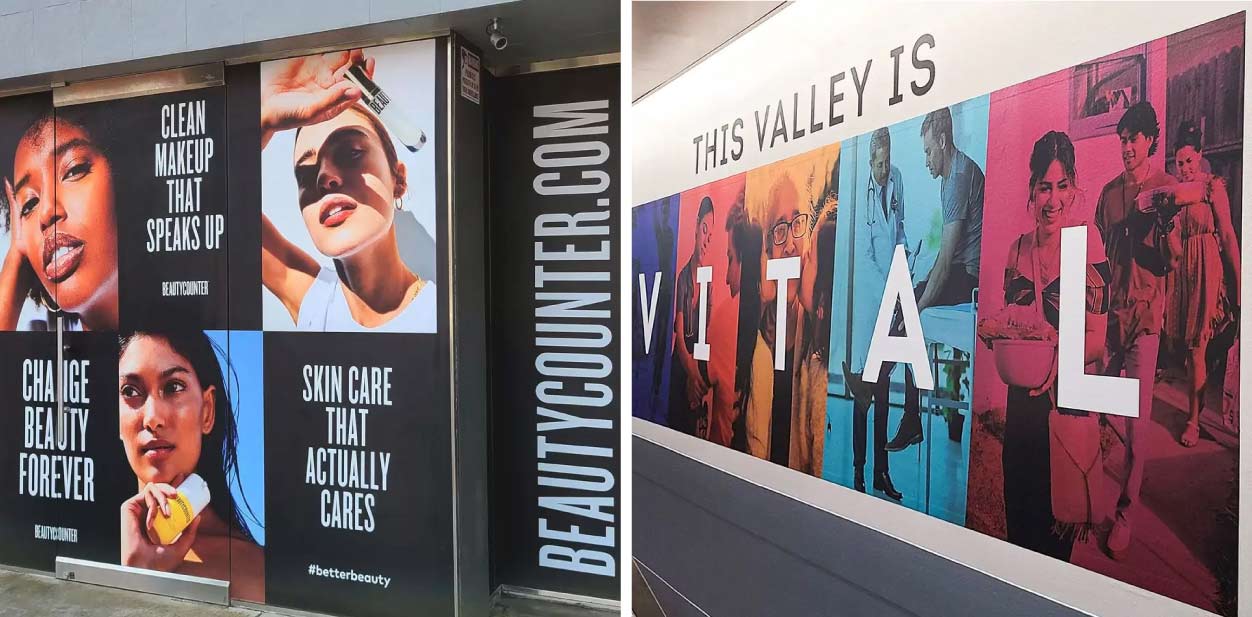 Define concrete goals and objectives
If you want to know how to do creative placemaking in a large cooperative area, start by discussing the project's goals. Create a list that all of the partners can agree on. Establish benchmarks for measuring the project's success after implementation.
These creative placemaking principles have economic and societal consequences. It's important to be cautious with your planning and leave room for adjustments. Social cohesion is a process. Your strategies must account for growth over time if they're to be successful.
Look for visionary partners
Collaborating with solid partners is one of the most essential creative placemaking principles. The improvement of a public space depends on the integration of multiple perspectives. The project's success depends on how well you can address different people's needs.
Partners are also crucial for getting a project off the ground. If you need help with your ideas, find a visionary partner and start planning.
Support a community-driven and collaborative approach
We hope you now have a clear understanding of how to do creative placemaking. The most effective creative placemaking principles are based on a community-driven approach. This holds true for creative placemaking and all other types of community development. Engage resident and local leaders. Empower them to collaborate by turning a space into their favorite place.
Front Signs is a one-stop sign making company. We provide high-quality services including sign installation as well as repair and maintenance. Contact our specialists to bring your creative signage ideas to life.