10 Placemaking Signage Ideas to Turn a Space Into a Place
Wondering how to make a place characteristic of your brand? Let's look at the definition of placemaking signage. It will clarify the creative placemaking ideas described further in the article.
The Essence of Placemaking Signage
Placemaking is the process of building optimal places for people to live, work, play and study. It includes everything from infrastructure to greenery and artistic design. Placemaking signage is a tool used to establish style and function. It defines a place, supports its ongoing evolution and promotes urban design. It accents creative patterns, giving special attention to physical, cultural and social identities. 
Placemaking signage will be the main focus of our examination. It's used for celebration, business, education, sports and beyond. Major industries benefit from placemaking strategies the most. Placemaking signage inspires them to reimagine spaces without the need for remodeling. You can achieve a complete makeover of your brand with the use of creative displays.
Refer to the following article for more information about creative placemaking.
Creative Ideas for Placemaking Signage
Creative placemaking ideas use various mediums to produce unique designs for each space. Industry specific decorations are used to enhance the surroundings of a business location. 
For example, effective event signs and trade show displays are top players in the field. Other industries may also employ similar placemaking signage. Let's explore creative placemaking ideas to boost your place of business.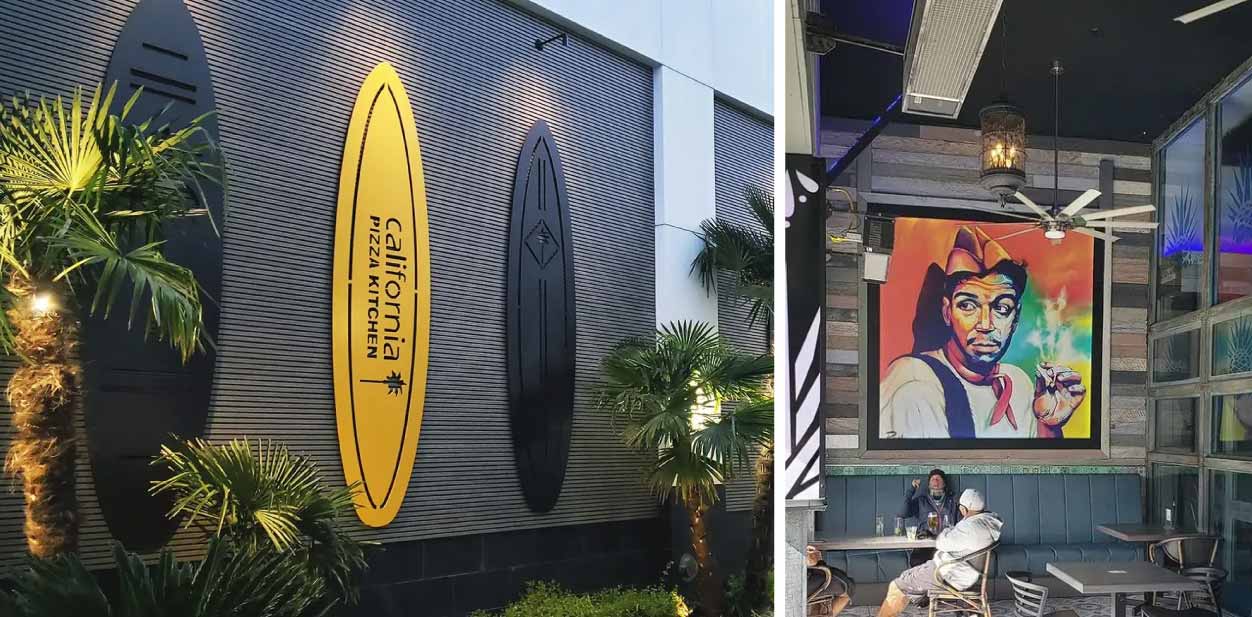 Read the article to learn more about event signage ideas. 
Idea 1. Create a sense of arrival with architectural solutions  
The first step in experiencing a space is knowing you've arrived at your destination.  Large, iconic 3D signs are a robust gesture that will provide a sense of arrival. To give visitors the satisfaction of having reached their mark, use light box signs.
This "a-ha!" moment is the beginning of a place. It's a brand experience that will remain with your visitors throughout their journey.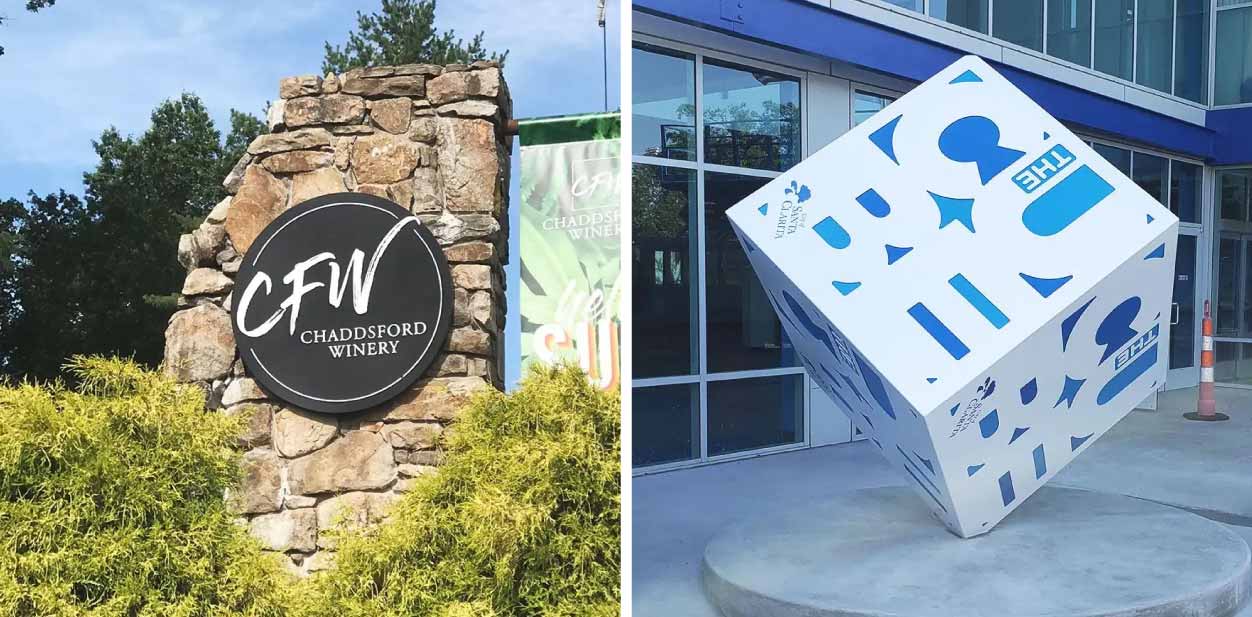 Idea 2. Humanize spaces with personable features
Humanizing a space with placemaking signage creates an enjoyable experience for guests. When it comes to larger areas such as stadiums, arena signs are a great tool. They can display local brands and insider quotes to resonate with human needs. 
Channel letters are a great way to warm up the dullest parts of a property. Choose designs that will help your audience connect with the space. Every time a visitor walks through the door, greet them with wayfinding signage. Being able to navigate with ease makes people feel at home.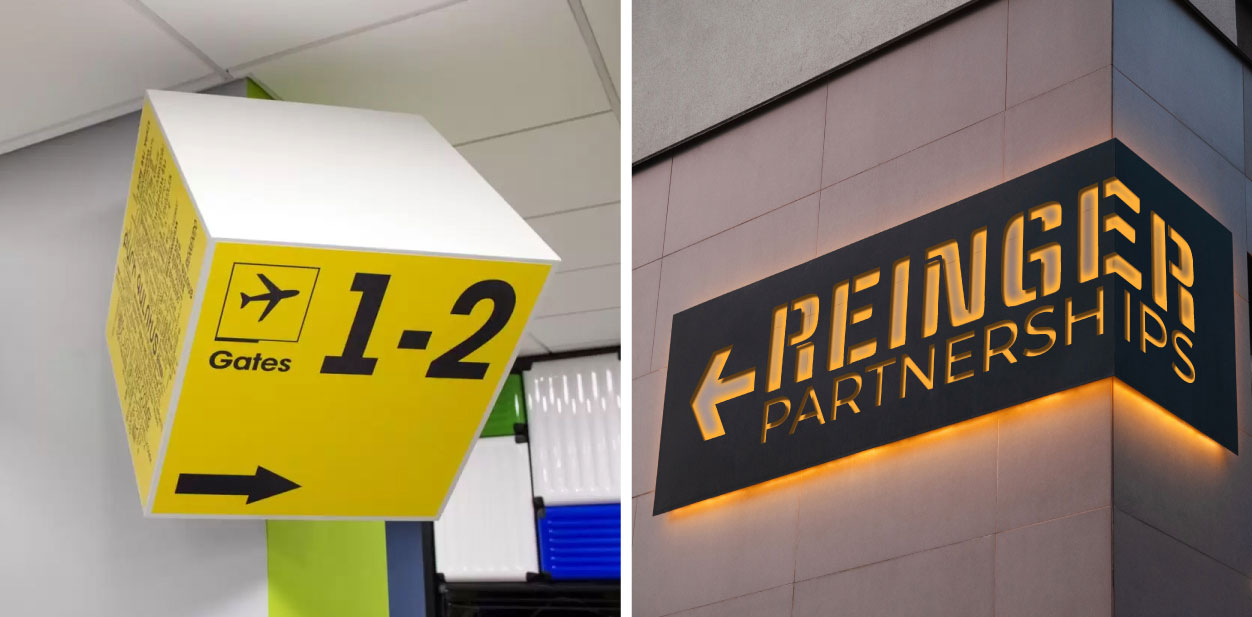 Click on the link to get full insights into cool and creative sign design.
Idea 3. Create a feeling of security with effective markers 
Create a sense of safety with functional displays. Clear architectural signage can transform an unfamiliar place into a pleasant environment. Also, help visitors find their way with regulatory pylon signs that are visible from afar. 
To provide a secure community space, collaborate with a certified signage company. Make sure their practice complies with nationally recognized safety standards.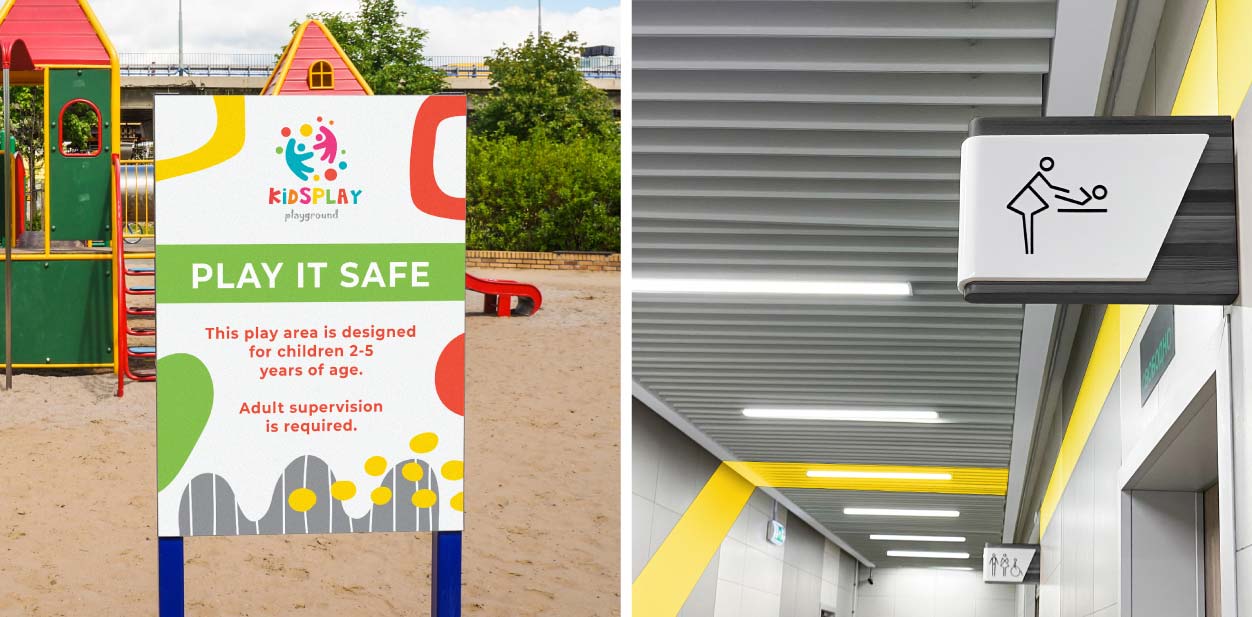 Get a quote for creative placemaking signage ideas to make the most of your project!  
Idea 4. Transform the mundane into the extraordinary 
Creative placemaking is a growing trend in business planning. It incorporates themes found in arts and culture as revival tools. A combination of business signs, art displays and branded graphics turned the ordinary into the extraordinary. 
Creative placemaking ideas can spruce up the indoors as much as the outdoors. Interior signs encourage customers to interact with a space. They also express the values of your brand with a characteristic style.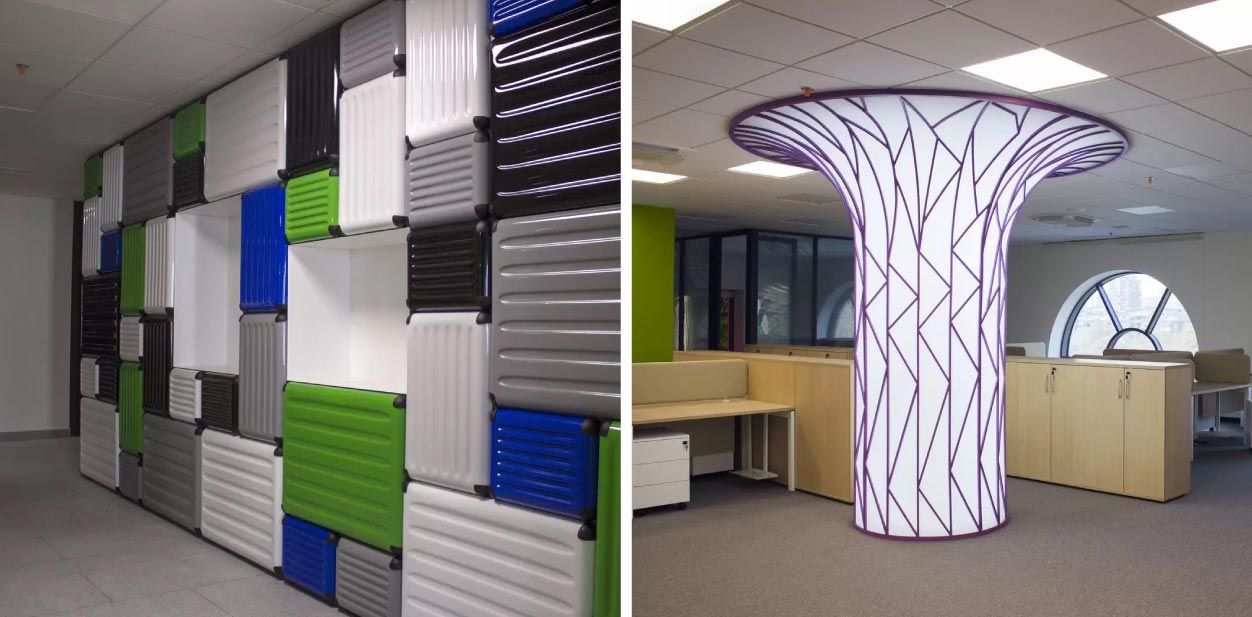 Idea 5. Reduce stress with soothing environments
Many people find the commotion of a busy public space exhausting. Creative placemaking ideas set aside spaces where you may enjoy some alone time. 
Use lobby signs to create a comfortable seating zone. Set it against a wonderful view of an eco wall with plants and wooden structures. Use office signs to usher in a green flair into your space. This will add serenity to your interior ambiance.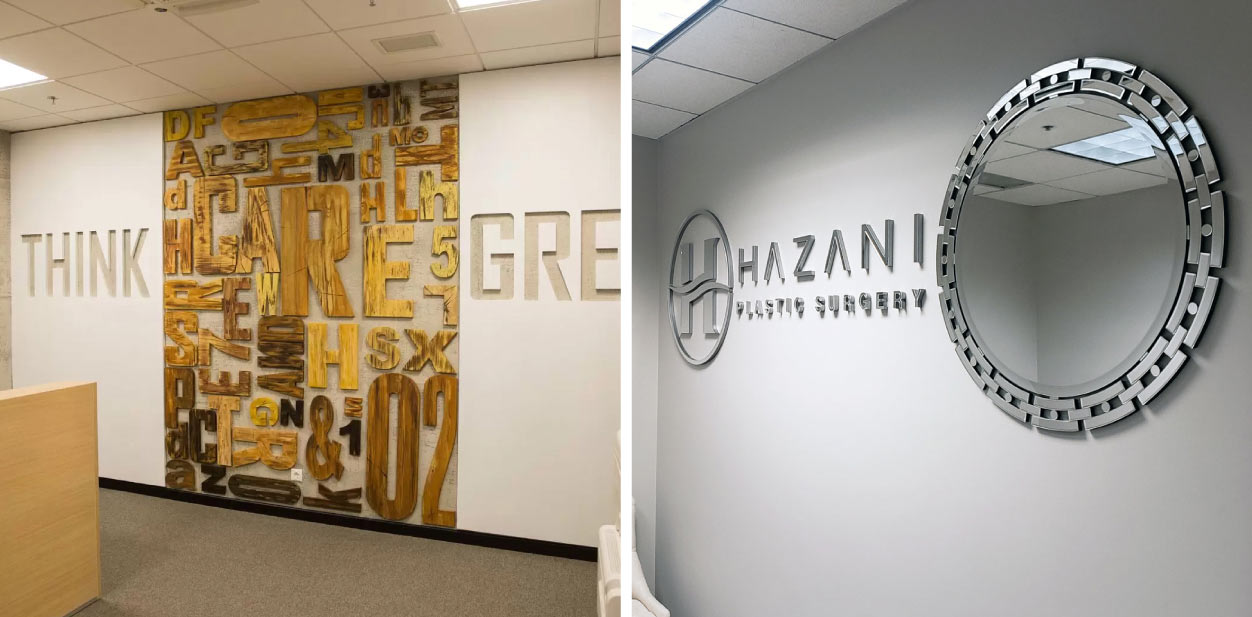 Want to turn your placemaking ideas into reality with custom signage solutions? Contact us!
Creative Placemaking Projects That Inspire
Creative placemaking ideas help to breathe life into forgotten spaces once again. Powerful placemaking signage communicates vital stories and offers creative solutions to public spaces. Streamline navigation to the forgotten spaces you've reinvented with wayfinding building signs.
Here are five of the top creative placemaking projects by Front Signs. They're designed to match the style of different industries. We hope they inspire you!
Idea 6. Creative event placemaking by Annenberg Space for Photography
Front Signs crafted a cutting-edge art installation for the Annenberg Space for Photography. This is one of the creative placemaking projects for which we've received a lot of acclaim.
We installed futuristic solar art boxes in different locations across Los Angeles. Their goal was to make guests ponder on emotional barriers during the exhibit. Thanks to solar-powered outdoor signs, our team created a progressive public art concept. It could be stationed anywhere and illuminated without electrical outlets.
The solar powered structures granted a stunning flair to the site. We used these innovative monument signs to stir the soul in many ways. The exhibit became a hot spot for photoshoots thanks to creative placemaking ideas. These custom signs also promoted eco-friendly values for the community.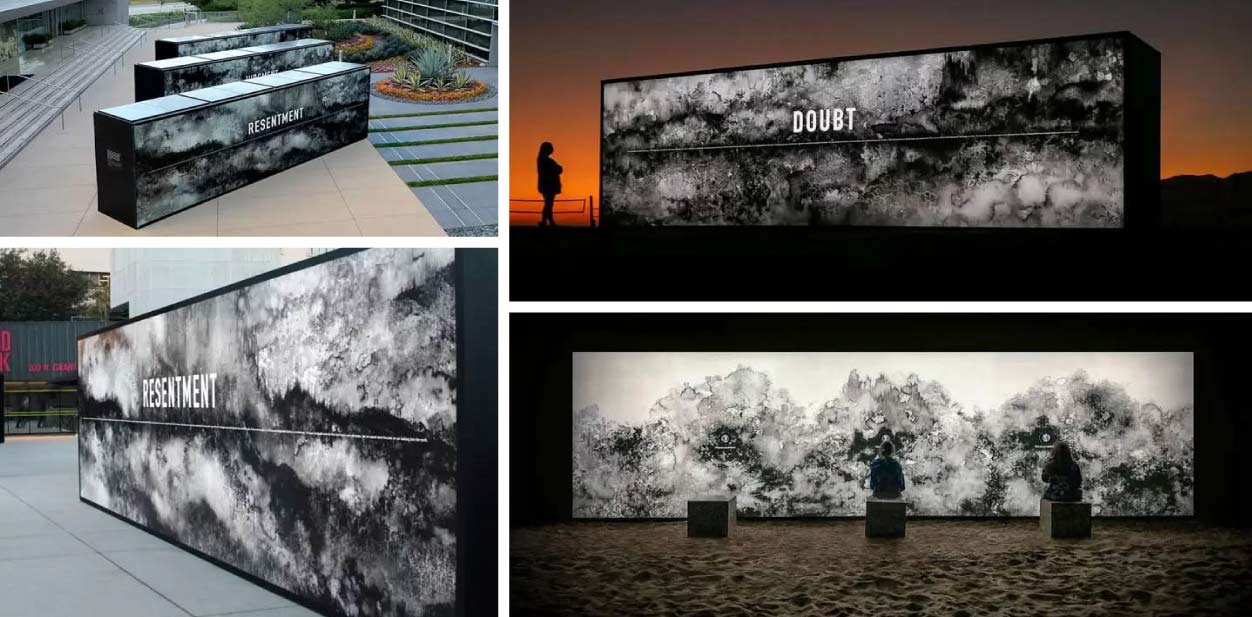 Wondering how to jump-start your business after the pandemic? Read our tips for successful trade show booths.
Idea 7. Corporate placemaking by Ameria Bank
Ameria Bank's design is one of our most creative placemaking projects. It showcases a unique sign installation that transforms the interior of the property. Their stunning visuals elevate the experience of both clients and employees.
Creative placemaking ideas establish an engaging corporate environment with thematic design elements. The bank's corporate identity was leveled-up using an airport theme. The artists at Front Signs used a variety of mediums to establish a fascinating space. 
The project featured all kinds of displays that transformed their interior space. It showcased large format printing, marquee style arches and artistic graphic design. These winning bank signs reflect a cohesive corporate style and create a sense of play.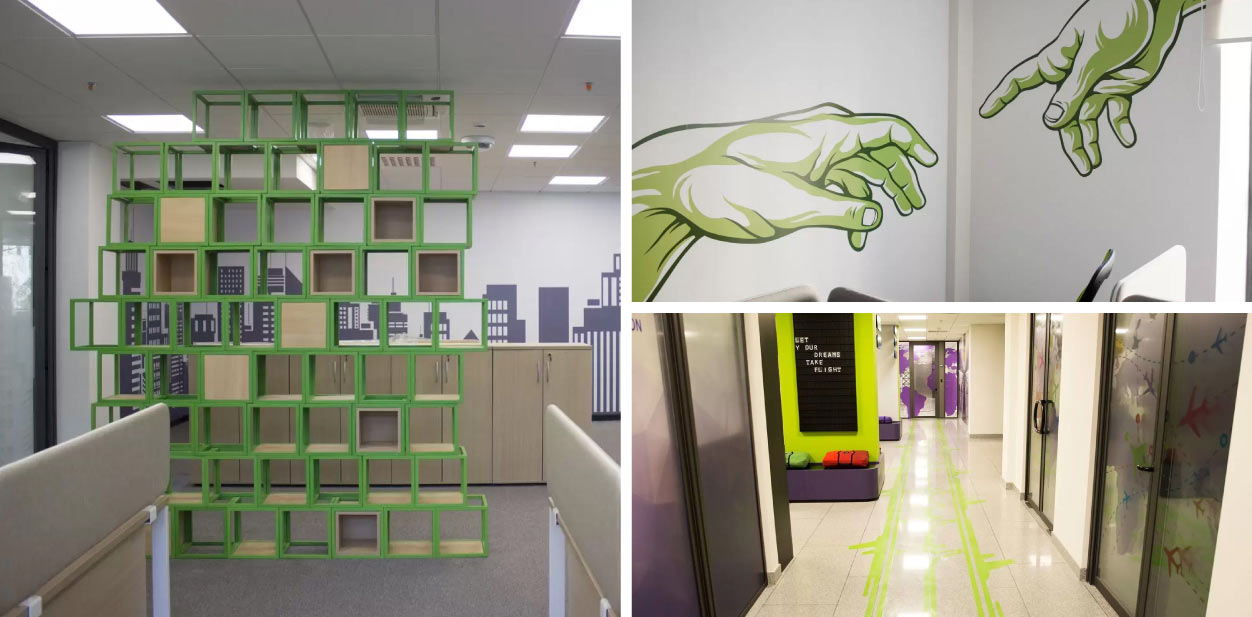 Idea 8. MGM creative placemaking projects for a championship game
The MGM Resorts project is one of our breakthrough creative placemaking examples. We attribute its success to a brilliant combination of design and materials. The brand's love for high fashion was reflected through creative placemaking signage. 
Front Signs created an outstanding site for the MGM sponsored show. Masterful sign manufacturing work for the placemaking signage drew lots of attention. We made designs with fillable dimensional letters, illuminated displays and other creative mediums.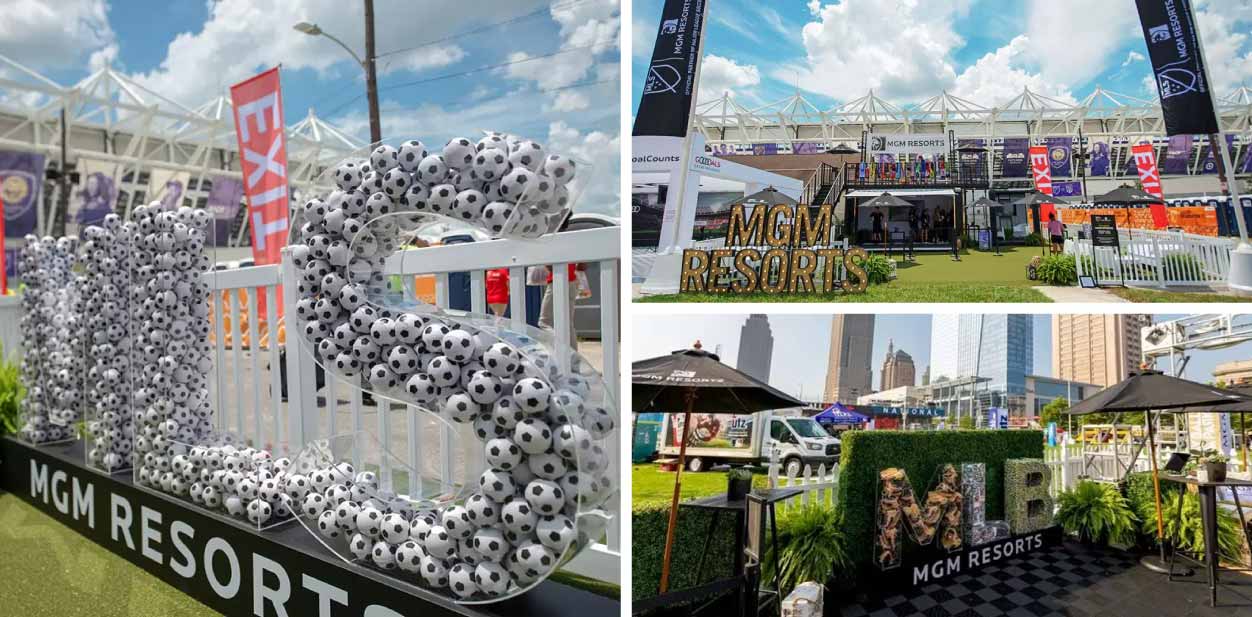 Idea 9. Erewhon creative placemaking projects for public spaces
This is one of our favorite creative placemaking projects. It was expressed with gorgeous wall and window decorations. For your creative placemaking ideas, consider using high-quality adhesives. The product can be applied and removed within minutes. They can cover huge surface areas with colorful and long lasting prints. 
Front Signs created vibrant graphics to highlight the Erewhon brand. A distinctive font was used to show the brand's name and message. Nature themed backgrounds aligned with their green values helped the images stand out. The elegant displays elevated Erewhon's refined style to new heights.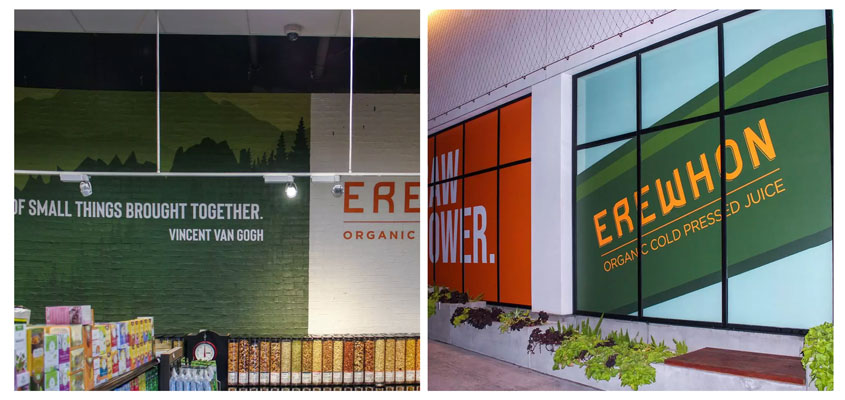 Idea 10. Creative placemaking projects for Ecco Studios
Wall adhesives were also a major asset for this creative placemaking signage project. They accentuated the core values of Ecco Studios. It's impossible to skip over the iconic graphics with colorful branded elements. They're a fantastic addition to the company's placemaking endeavors. 
The placemaking signage for Ecco Studios adds a professional feel to the site. Thematic design elements define the company's vision and establish a solid identity.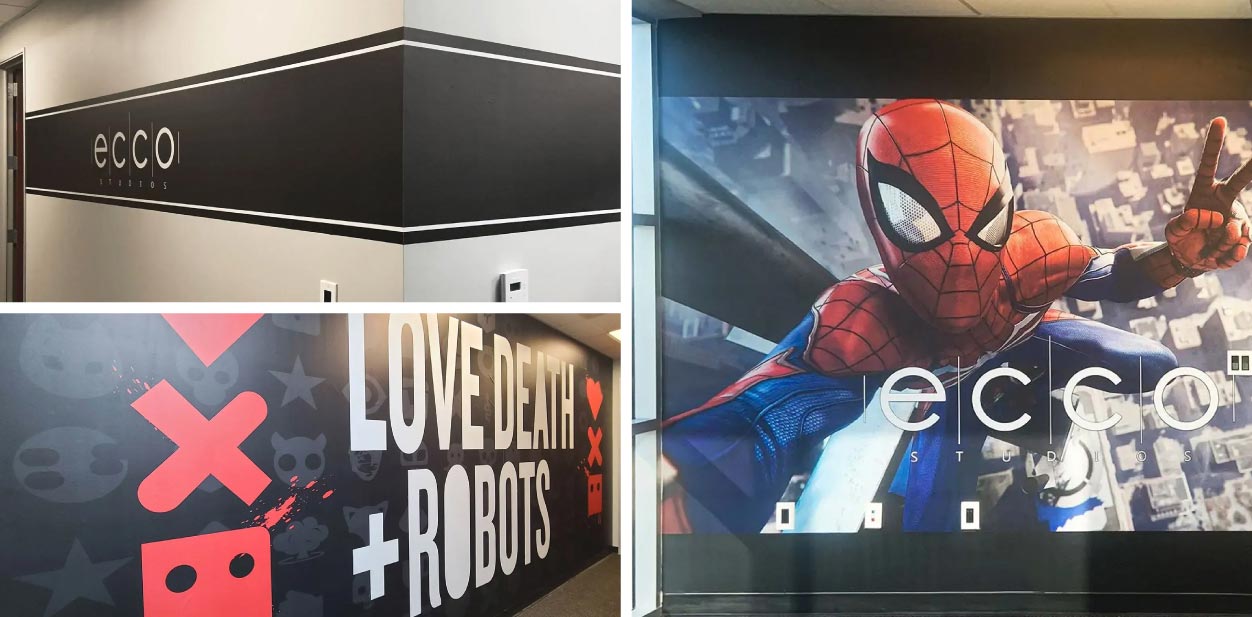 Front Signs is a one-stop sign company that provides complete placemaking design solutions. We encourage you to leverage placemaking concepts. They will improve client satisfaction and distinguish your brand. Contact us now to get a free quote and consultation for your vision.