Skip to content
8 Critically Important Reasons for Using Commercial Signage for Business
Most companies know they need commercial signage for their business but what many don't realize is just how important having one is.
Benefits of Good Quality Commercial Signage
Drawing in More Potential Clients
One of the main reasons patrons will visit an establishment is because commercial signage has gotten their attention. Estimates show that about eight out of every ten consumers have gone into a place of business because the sign of that Company has enticed them to do so.
Word of Mouth
Good quality sites that are structured for outdoor use such as lighted business signs outdoor types, wall lettering décor, or custom door plaques just to name a few can create a lasting memory. It has been indicated through surveys that about 75% of people who see outdoor signs for business will tell others about that particular business.
Eye-Catching Benefits
There are statistics that show approx. 67% of people have reported that they have made some purchase based on the visualization of an eye-catching sign.
Functionality
Both indoor commercial signage and outdoor commercial signage can be fully functional, and it can serve many different purposes.
Building Brand Recognition
Signage can go a long way in building brand recognition. The colors, fonts, and design of the business when used consistently in all the signage that the business is going to use, help consumers to recognize the brand without even having to read the text on the sign.
Building Brand Personality
As an astute business owner, you will want to build personality into your brand. Your commercial signage can help you do this. If you keep your signage such as your lighted business signs outdoor types, pylon signs, stand signs as well as your interior signs consistent for example, it can help to portray the personality of your business.
Marketing Tactics
Commercial signage should play a substantial role in the marketing portfolio of any company. Every business needs to do some advertising and marketing. There are many different mediums that can be used for this, but one that is often overlooked in both exterior and interior signage.
Some of the marketing strategies that are used by a business are to get the company known (brand recognition) and telling the public what the company is about (brand personality). Then in addition to this, there are marketing campaigns that deliver information and some that contain a call to actions. Commercial signage of various types can all be used for these kinds of marketing campaigns.
Cost Effective
When exterior signage and interior signage is efficiently used, it can be far more cost-effective than other types of advertising and marketing mediums. Common types of mediums that are used for this purpose is hard to copy materials such as print ads, or flyers. These can quickly be thrown out. Using technology such as the internet through various platforms is another viable option, but these can be turned off. Commercial signage has neither of these pitfalls. This type of signage remains in place yet can be changed as needed. A good example is lighted business signs outdoor types that can deliver their message 24/7.
Commercial Signage Location
Another important aspect of commercial signage is that it can be used both on and off the premises.
On Location Commercial Signage
First thought when it comes to signage will usually be that which is going to identify the brand of the business. This can be done through flat signs, pylon signage, channel lettering, or light boxes just to name a few examples.
Then for commercial signs to provide information, market promotions and creating a call to actions both interior and exterior signage can be used for these purposes and have been shown to garner great success.
Exterior Commercial Signage
Exterior commercial signage that is being used on the business premises can create a better user experience. Signage that possesses simple direction like clearly indicating parking or entrances to the building promote convenience for consumers who are visiting the business. This creates a first good experience and helps to scale up the level of confidence that patrons may have in business.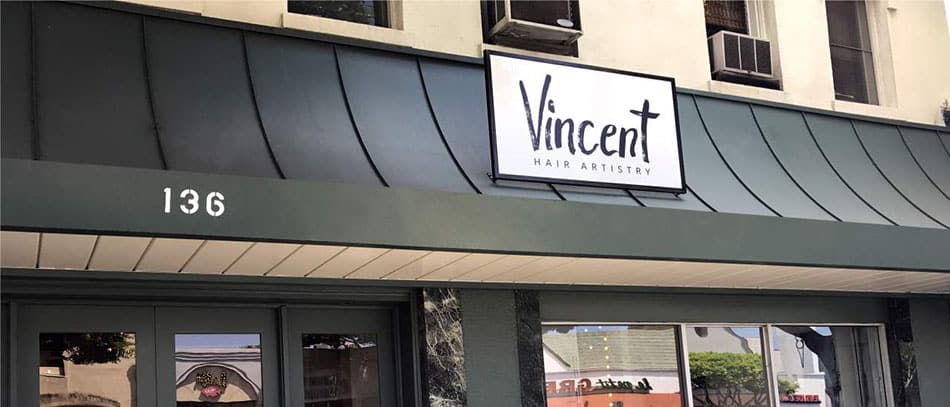 Interior Business Signs
There are numerous choices available for interior business signs. Again with the focus being put on building brand identity and promoting brand personality with the right decisions in signage these can be a valuable asset when the right type of signs are chosen, and they are quality designed and made.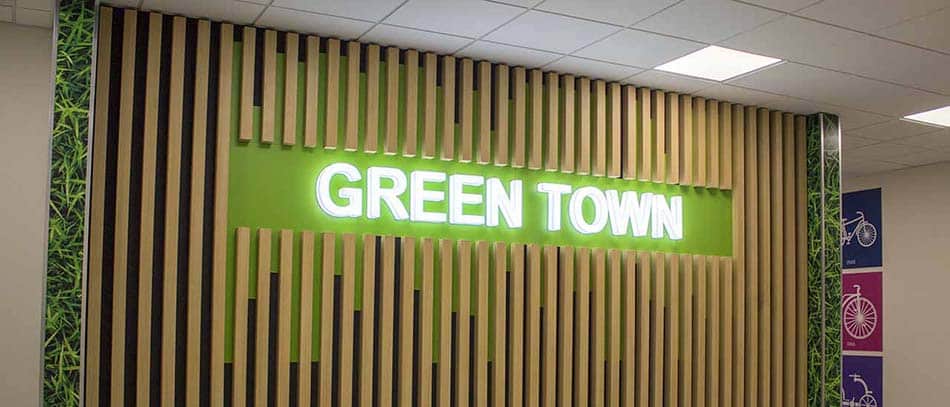 Off Location Commercial Signage
Off location signage for businesses is just as important as that which is located on the business premises. It allows for a wider spread of advertising. Signage such as car decals, magnetic business cards, banners, x-stand banners and even yard signs all come under the category of commercial signage and can have a powerful impact on the business.
These are just many of the significant benefits that come with good quality signage. While this can be an essential tool for scaling up the business, it can also be one that can be potentially detrimental if the commercial signage is inferior or of poor quality. Statistics do show that over 50% of those surveyed indicated that poor signage deterred them from entering a business.
Choosing the right Company for Your Signage
With knowing that there is a possibility that you could potentially lose 50% of potential business because of poor or missing signage, this is a great incentive for making sure that you choose a quality company like Front Signs or Square Signs to fulfill your commercial signage needs.
Knowing the importance of the commercial signage helps the business owner make the best use of the types of signs that can be used for a Company.