Expressing Brand Personality with Outdoor Signs
There are many different ways that a business can go about creating their brand but if it doesn't have any personality to it than the brand is not going to stand out or be remembered. Once the personality has been developed, it then needs to be expressed, and one of the best ways to do this is with the use of outdoor signs.
What is Your Brand Personality?
To be able to make informed decisions about your outdoor business signs you want to first know what you are building for brand personality. This may be a business concept that you are not entirely aware of. When it comes to personality in a brand, it is the human characteristics that the brand is portraying. For example, is your brand masculine or feminine? Is the personality traits of your brand athletic, high end, or stylish? Some brand personalities are tied in with icons or symbols aside from the Logo. These are all things that you will want to think of when choosing your outdoor signs.
Variations in Outdoor Signs
The opportunity that comes with outdoor signs is that there are many different variations of it. By using the different varieties not only can these deliver a message and a call to action, but they can build the brand and explicitly bring out the personality of the brand. There are many sign manufacturing methods to create different types of outdoor signs that you can rely on to build your brand personality. Here are some examples of the different types of outdoor signs that you can capitalize on.
Flat Signs
Perhaps the oldest and most relied on is the flat signs. First impressions are lasting impressions, and with a well-made and high-quality flat sign, it will be the first item to catch the attention of those which are in viewing distance of your business. There are many different aspects about this signage that you want to consider which includes…
Size
Style
Materials
Color
Font
Then added to this what will also be highly significant is the proper placement of the flat sign. For the display of your business name which is where your focus is going to be on your brand recognition, it is going to be the flat sign with your business name on it that is going to support this.
Lighted Business Signs Outdoor Use
Here is where you can let your business shine. Don't just form tunnel vision either and think that it is only your company name in lights that are going to express your brand. The light up signs for outdoor use allow you to choose different versions of them. When you have a collection of them all serving a different purpose you can also ensure that they are compatible with each other. For example, style, fonts and colors. All of which goes towards the personality of your brand. When you plan for this correctly, and choose high quality large format printing and sign installation services, your business signage can play a significant role in scaling up your business.
Choices for Lighted Business Signs Outdoor Use
Among this category of exterior signage, there are several selections that you can make.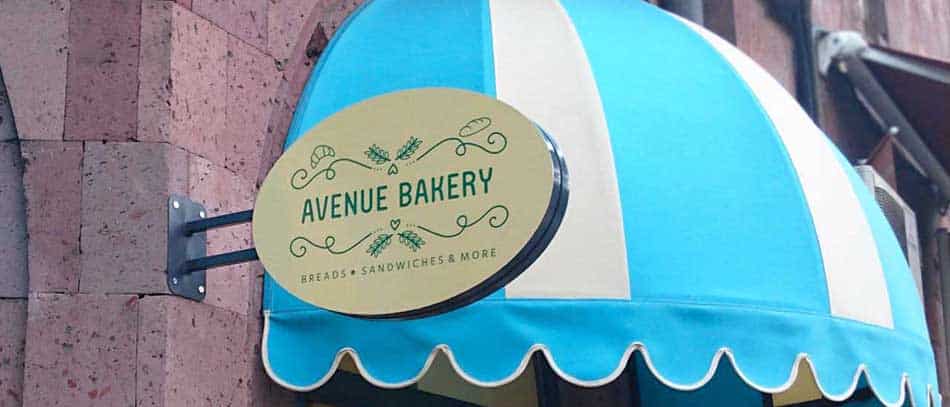 Lighted Boxes
The right approach to light box signs is to consider them as one of your best forms of advertising. Once they are installed, they are stationary, and you can have them designed to deliver any message you want. As an alternative to the flat signs, you can use the light boxes for your business signage or use them in conjunction with this. These come with many advantages as they are immediate eye catchers and can deliver their message 24/7. These custom signs are often referred to as lighting panels.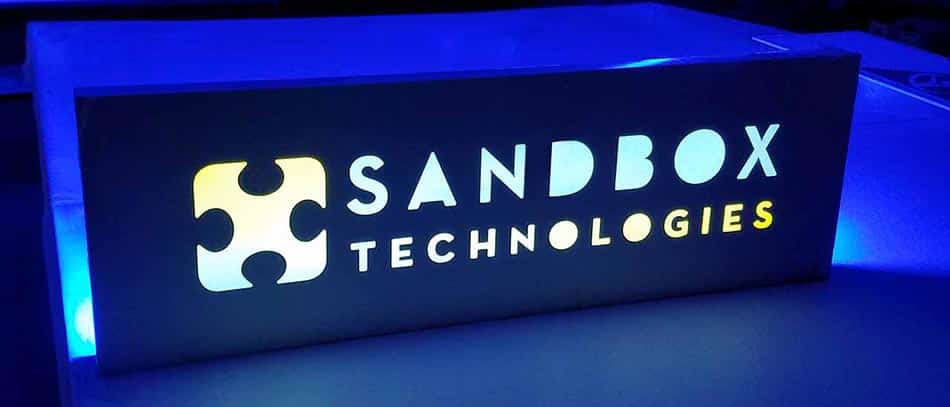 Pylon and Monument Signs
Another excellent choice to help develop the personality of your brand, pylon signs and monument signs are a long-lasting form of advertising. You can gain significant height with these which allows for easy viewing from a great distance away. Again, they can be used to support the flat signage or as a stand-alone unit. Depending on your choice it can deliver multiple messages or call to actions.
Stand Signs
Stand signs such as sandwich boards and yard signs, used for outdoor purposes can be very useful for displaying messages at ground level. They can be used in combination with the brand name and address. Or, they can be used to give further direction such as parking, or for a variety of service listings or call to actions.
Using Channel Letters
You may be thinking of this as wall lettering décor, but in reality, channel letters are also called dimensional letters. They have the ability to stand out no matter what background they are used against. They come with a lot of extra qualities such as being able to be lit with a selection of choices of the style of lighting such a front-lit, halo-lit channel letters and reverse channel letters. Then there are choices in the type of lighting such as neon or LED just as an example.
What is essential to keep in mind is that a business should not just rely on one type of outdoor signs. Using your property as a business owner to its maximum includes using available space for signage. You can have outdoor signs such as building signs as well as free-standing like the pylon signs or the stands. Also, consider other ways that you can use your outdoor signs. You can consider magnetic address signs, custom door plaques and even transportable ones like car wraps.
Keeping in mind that you are going to be using your outdoor signs to build your brand personality means that you want to ensure that you are using a quality and experienced sign company that understands how important this is. Their expertise can help you make the right choices and help you develop a collection of outdoor signs that are going to maximize your investment into this type of permanent advertising and brand recognition.
There is a lot more to outdoor signs then using black vinyl letters to let people know who you are. The right signage can tell all those who see it a whole lot about what your company is, what it stands for, and what type of personality your business possesses.