33 Cool Laser Cutting and Engraving Ideas to Spark Inspiration
Novelty features can create a compelling image for your corporate building. Laser cutting and engraving ideas lead the list of fresh elements to integrate into your brand design. 
Laser Cutting And Engraving Ideas For Acrylic, Wood, And Aluminum
Laser cutting is a perfect industrial technique to create one-of-a-kind masterpieces with smooth shapes. Every breakthrough requires an action and every action requires an idea. Elevate your business with our extraordinary laser engraving which can give you stunning effects. Let's explore some laser cutting and engraving ideas together!
Amazing Wood Cutting and Engraving Ideas for a Royal Look
How can anyone not appreciate the glory of wooden art? Natural and charming, woodwork has always been a classic trend. It gives elaborate opportunities for cool cutting and engraving designs. Achieve the best results with our phenomenal designers and craftsmen. 
Idea 1. Relief sculptures to portray your exquisite taste
Bring a breathtaking element into your space with fancy wood engraving ideas. Blur the line between illustration and hand-made carving with these artful yet affordable designs. This kind of engraving is always catchy and indicates your attention to detail.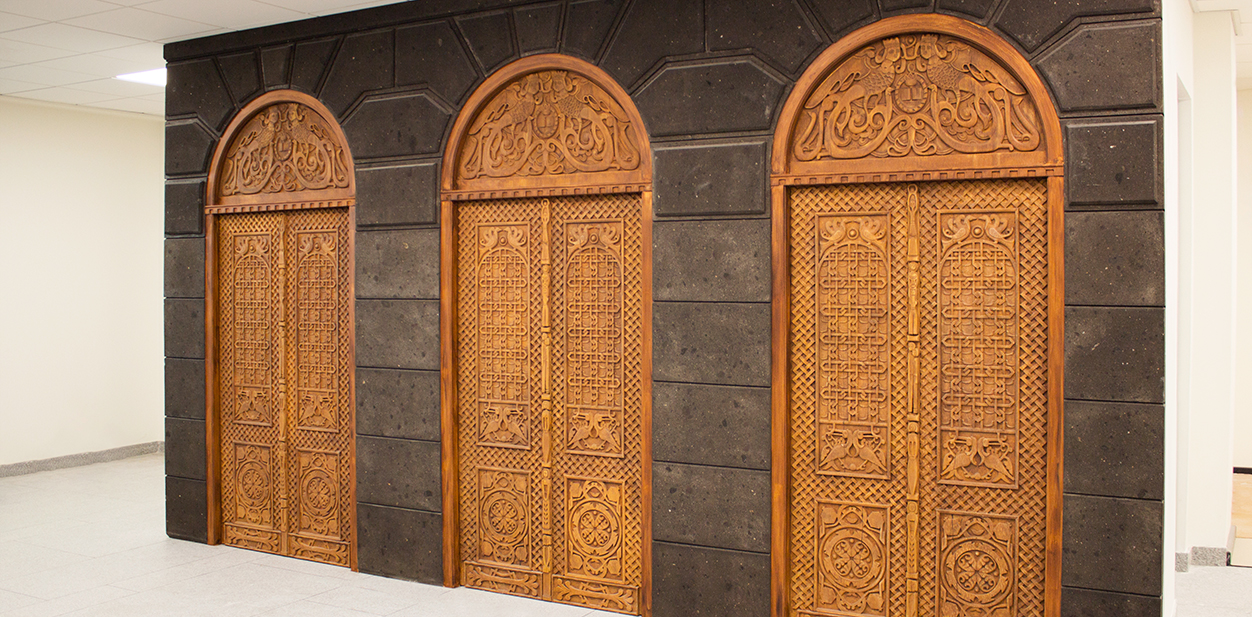 Idea 2. Creative murals to please your guests' eye 
If nature is calling, do integrate some flora and fauna related murals. Such prints will grant a wondrous depth to whatever they're applied to. They also provide a distinction between crafty decor pieces and other types of art.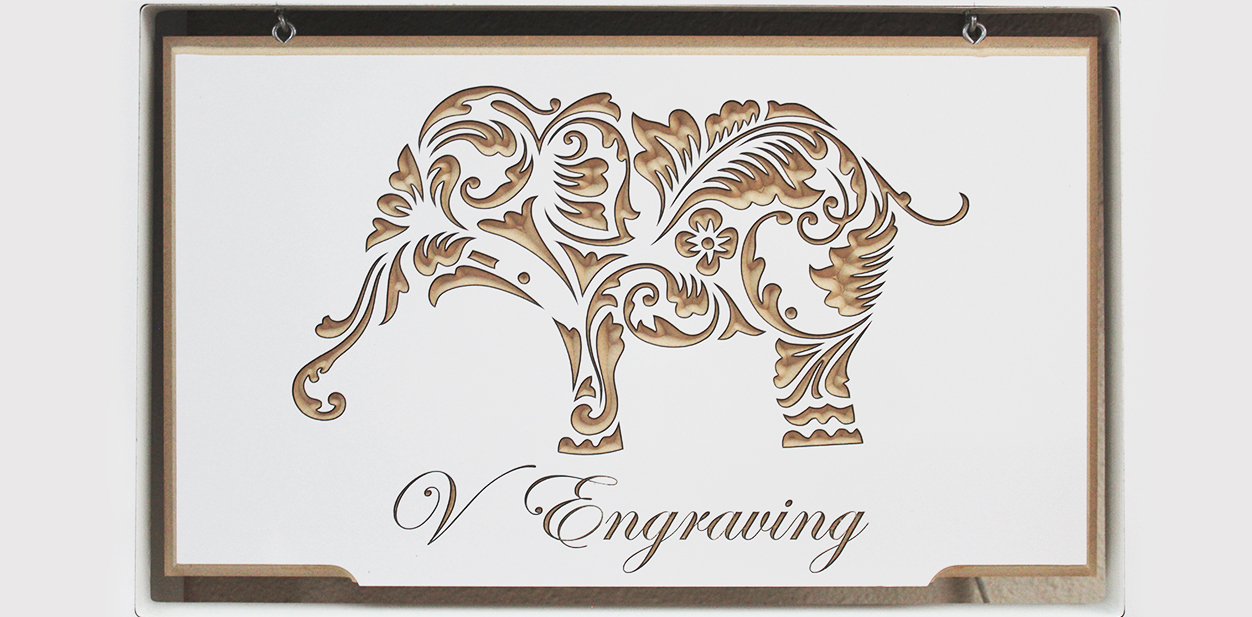 Idea 3. Innovative brand names to include in your cool engraving designs
Seeking innovative ways to display the name of your enterprise? Consider these great engraving ideas to get the most mind-blowing wooden pieces. These wooden decor elements are always extraordinary to behold.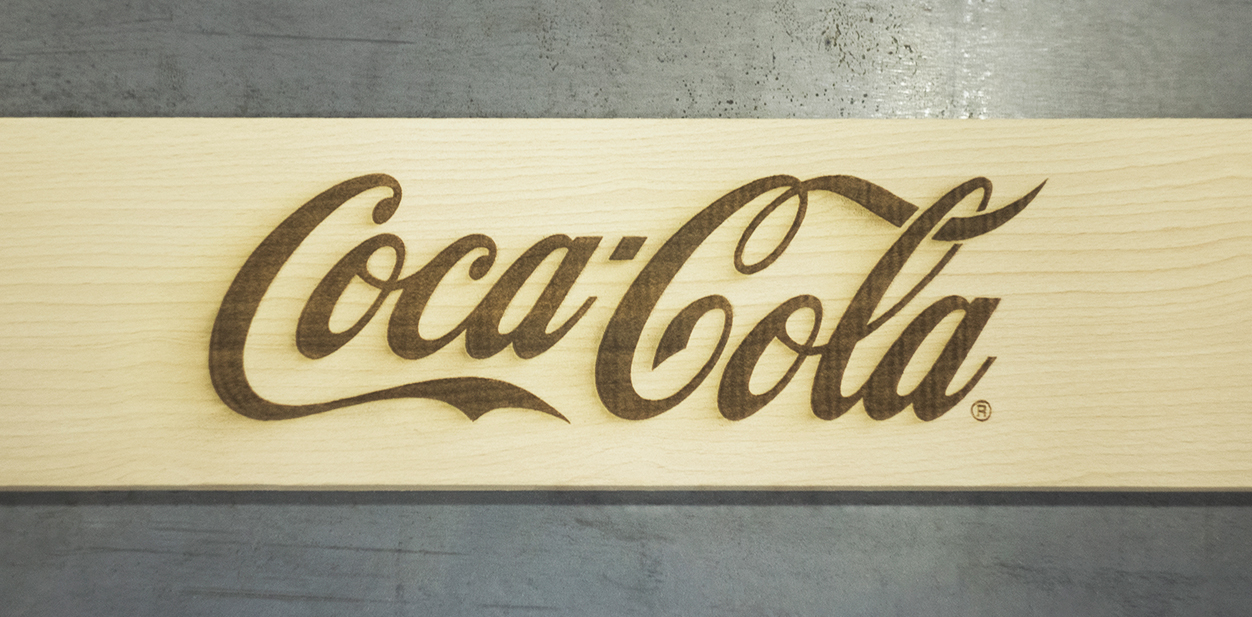 We're sure you're already dreaming of charming wooden signs in your workplace. The following laser engraving ideas will expand your imagination.
Idea 4. Welcoming hanging items to liven up your façade
Create rustic vibes with inviting wooden objects to make your loved ones feel at home. Hang them at your entrance and greet your guests with pleasant wood engraving ideas. These enchanting items offer great character and are very easy to incorporate.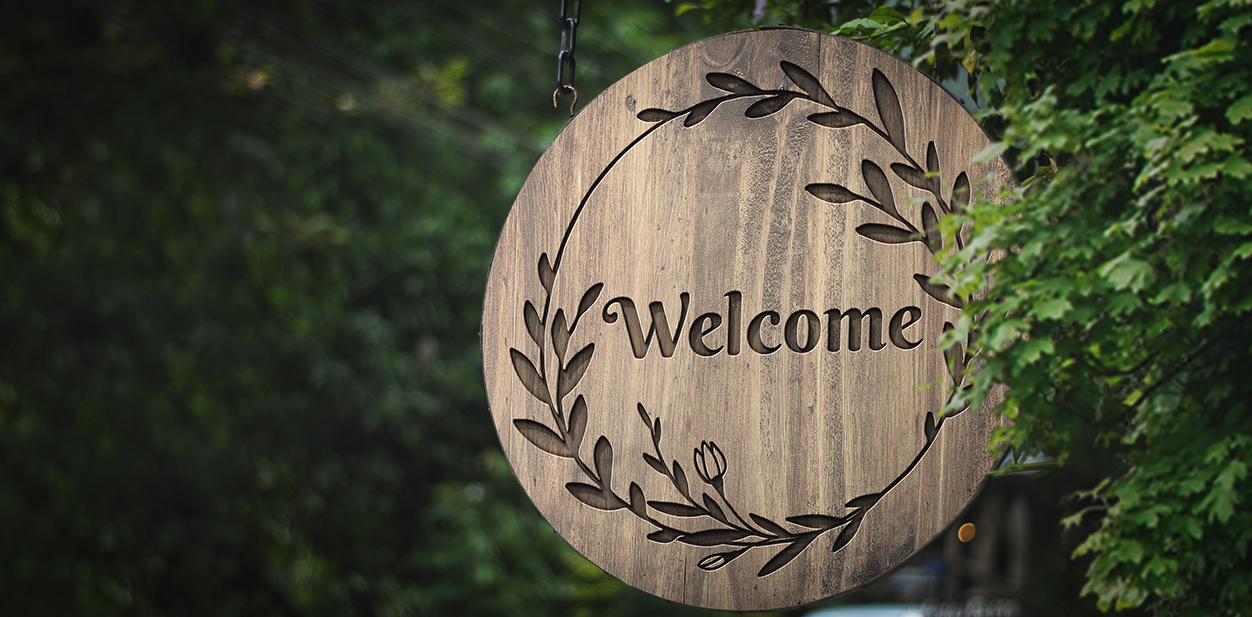 Idea 5. Inventive decorations to play with negative space
Every designer will agree that nuance matters. Cheer up your blank areas with genuine laser cut wood projects. Amaze your viewers with custom-designed boards.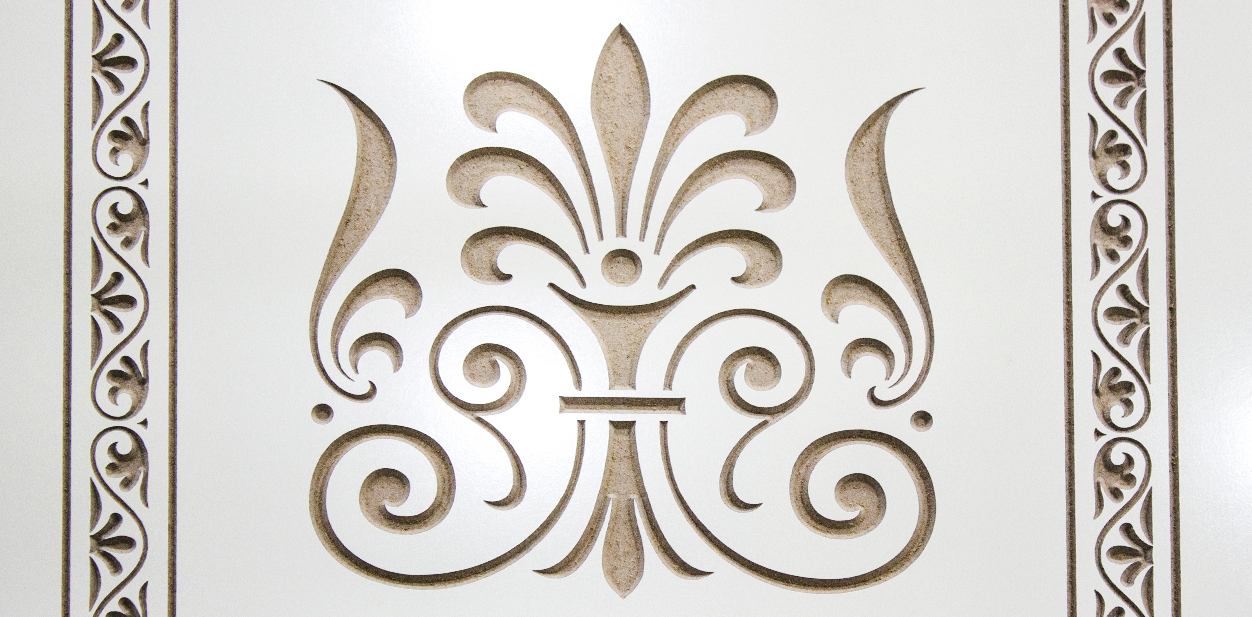 Idea 6. Big letters to display your company identity 
Bespoke laser cut projects made of wood are unique pieces that create a singular effect. Precision-cut items give viewers insight into your taste. Such business signs maintain a harmony between your business personality and trending designs.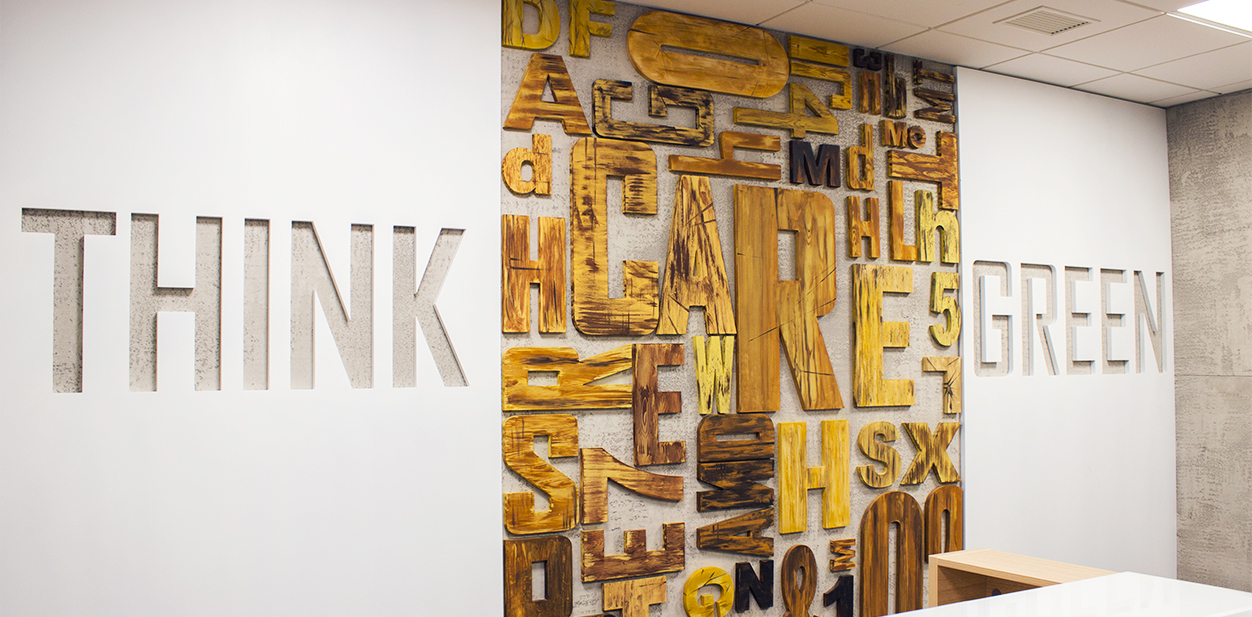 Idea 7. Interior wayfinders to guide your guests 
Have fun with amazing laser wood cutting ideas. Help others navigate easily through your space. Be clever with your wayfinding signage. Customize their design according to your business approach.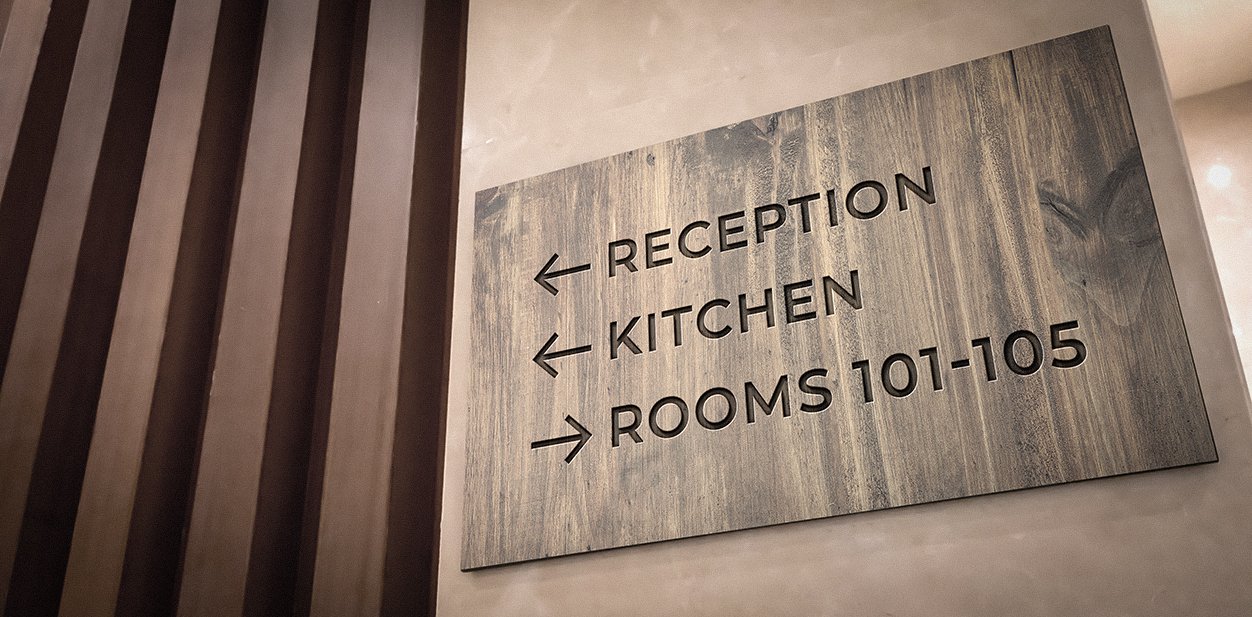 Idea 8. Beautiful sidewalk boards to draw in prospective customers
Among the myriad of ways to invite guests into your space, choose the one that will make you stand out. Creative wooden a-frame signs are everywhere but cool laser cut patterns are rare. Explore your imagination while brainstorming artistic ideas to feature in your free standing panels.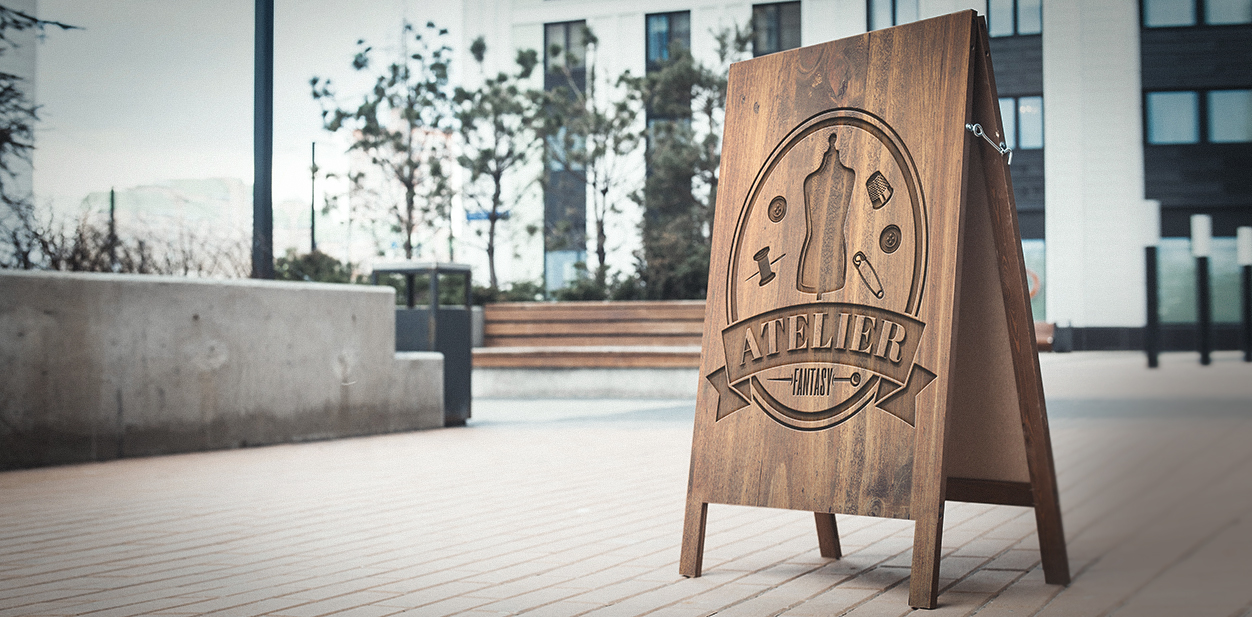 Idea 9. Awe-striking structures to fortify your decorative genius
Out of ideas on how to reach your finish? Use sculptural constructions and fascinate your visitors. There is little doubt that these will warrant the highest esteem. 
Our innovative laser wood cutting and engraving ideas will certainly serve your best interest. Now let's move on to the next step to discover more.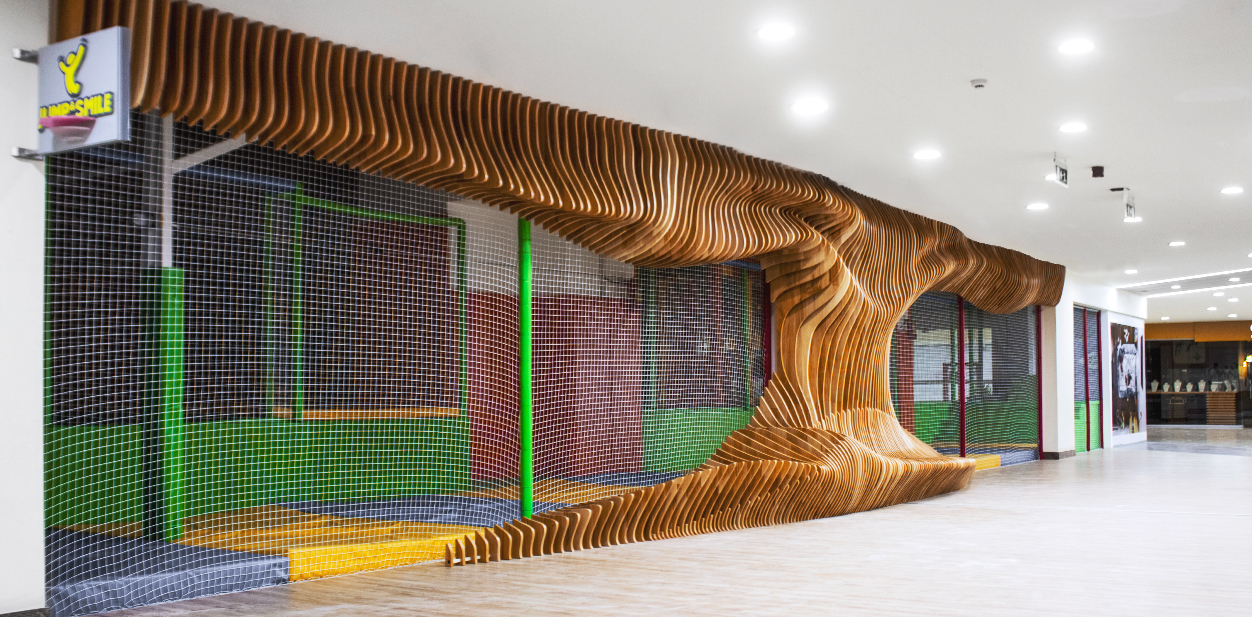 Want similar design solutions? Contact us!
Awesome Acrylic Cutting and Engraving Ideas for a Fresh Take
If you're a lover of sophisticated design forms, then acrylic is the material for you. Acrylic decor is a perfect option to add a glossy finish to your environment. Durable and elegant, it's used to stylize retail items, trade show displays and corporate office decor among others.
Below we have narrowed down the list of high-tech looking acrylic signs for you. Take a look so you don't miss out on the latest trends!
Idea 10. Wall board writing plates to seize every moment
This kind of wall plate is a sophisticated choice for both exterior and interior signage. Shapely and purposeful, this option provides an eye-popping design to your portfolio. Imprint any custom name or text onto it for a premium look.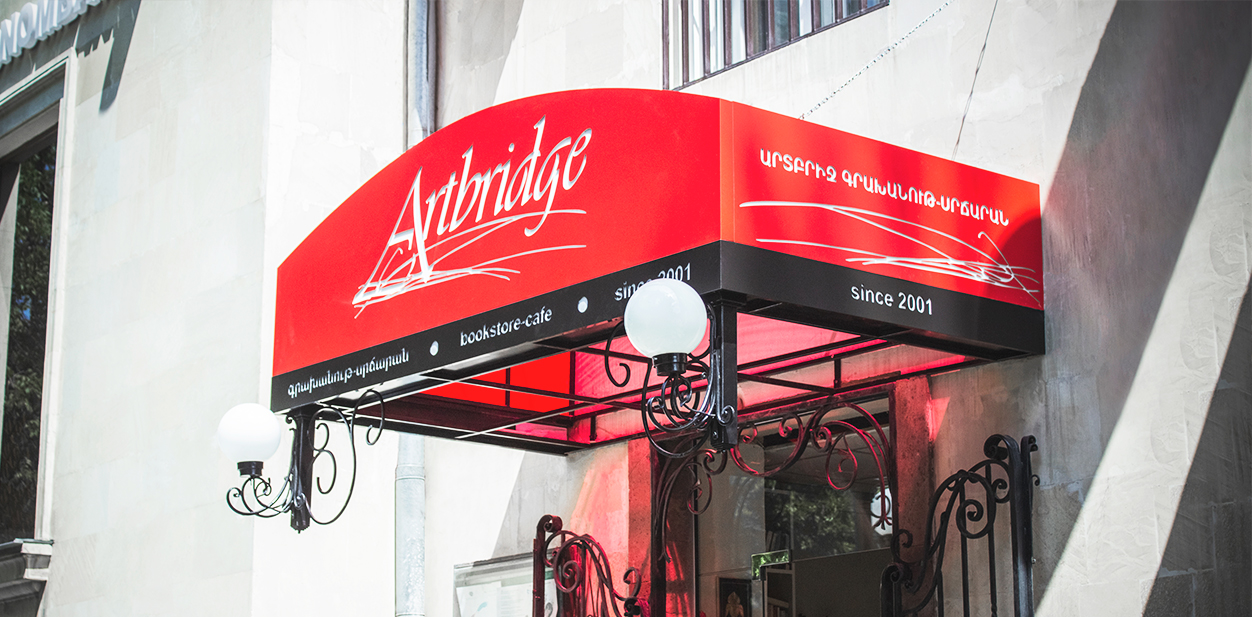 Idea 11. Tailor-made engraving ideas to boost the appeal of acrylics
Add depth to your place with custom acrylic designs. Create a professional look in various locations around your premises. Adorn your entrances and meeting rooms. Show your exquisite taste by utilizing engraved acrylic projects.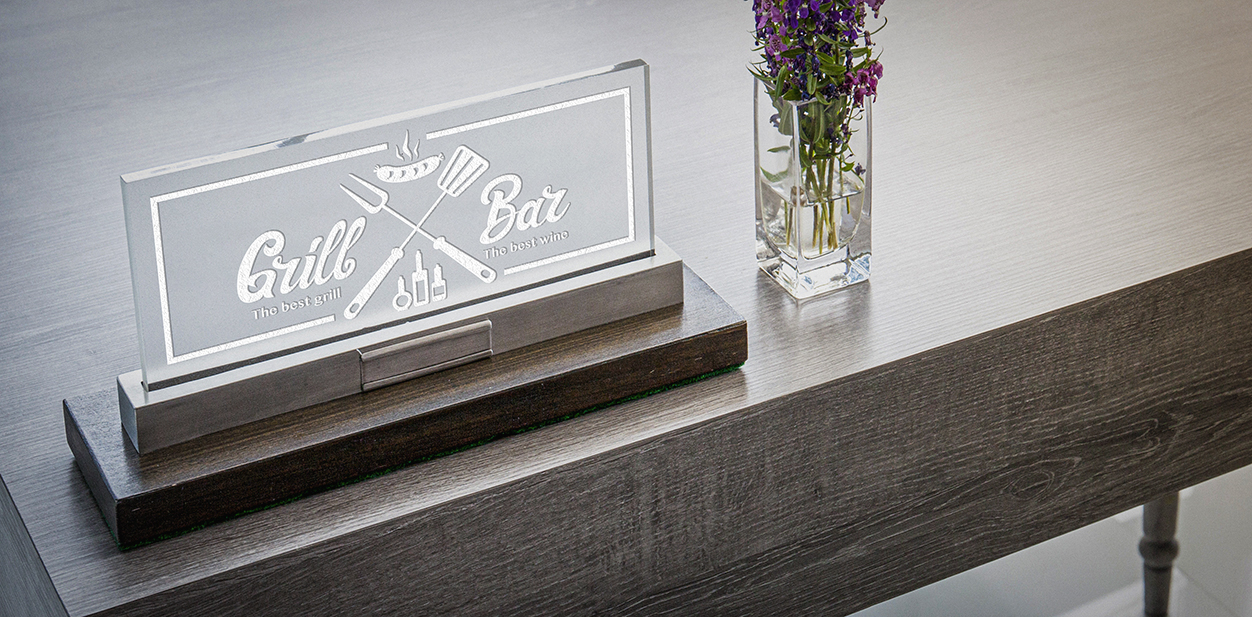 Idea 12. Illuminate your marquee to elevate the spirit
This directional interior board will highlight your brand's essence. It showcases laser engraving ideas combined with current trends. The backlight of light up signs will spread over the surface and emphasize the intricate designs.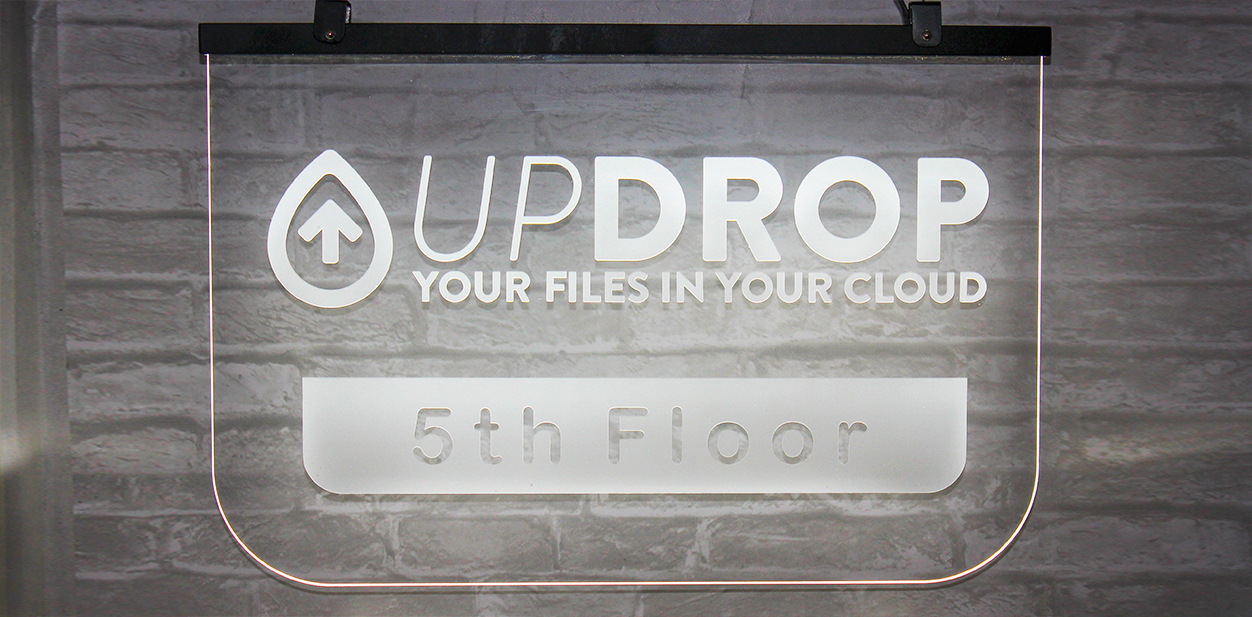 Idea 13. Showstopping 3D techniques to make a gallant presentation
Tailor the image of your brand into an imposing structure. This acrylic design will make sure that people far and wide recognize your name. It's a must-have for big corporations.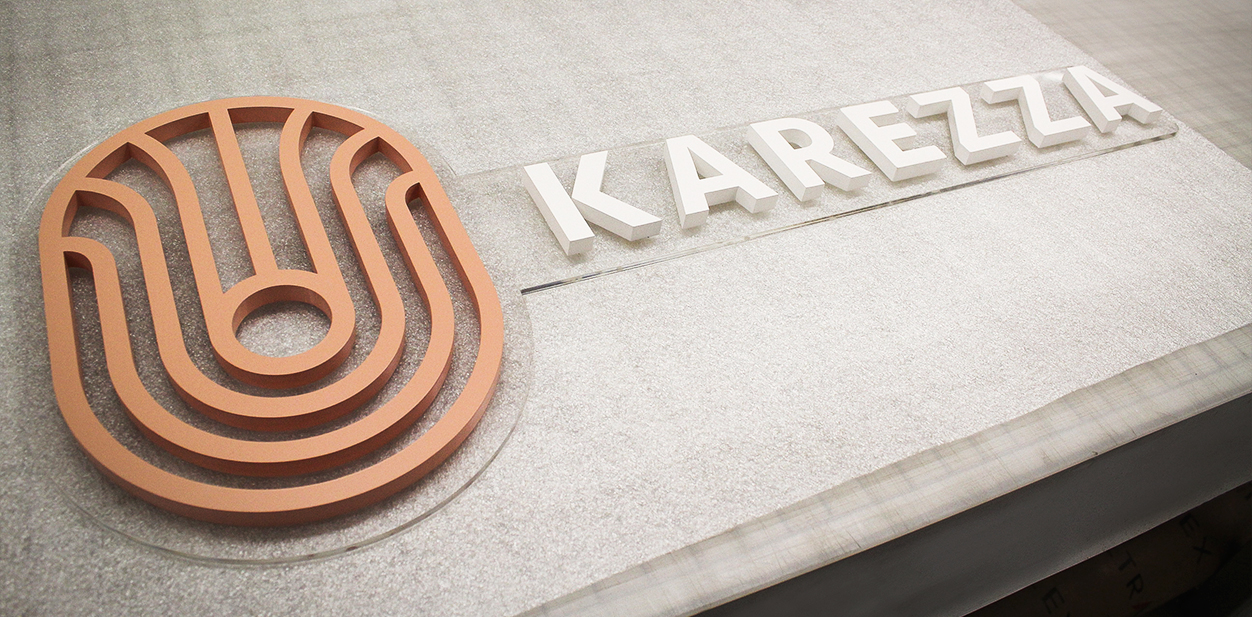 Idea 14. Custom office names to express your brand's vision
You'll always find acrylic laser cut ideas if you're looking for elegance. They're used to make much more than logo signs. These products come in a wide variety of shapes and sizes to choose from and an incredible range of colors. These can represent your charming logo, be used on interior walls or make exterior building signs.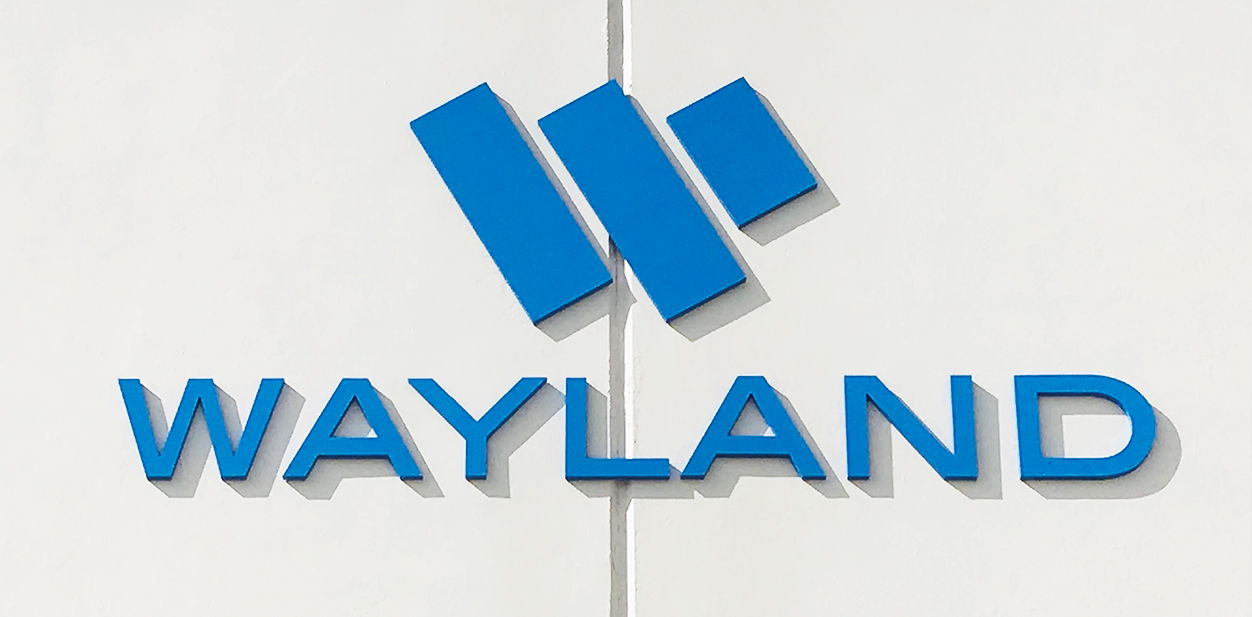 Idea 15. Creative outdoor letters to take up the center of attention
See how attractive they are! Simple and poised. Choose a central spot when installing these staggering 3d letters outside of your edifice. Allure your visitors with a bold yet elegant look.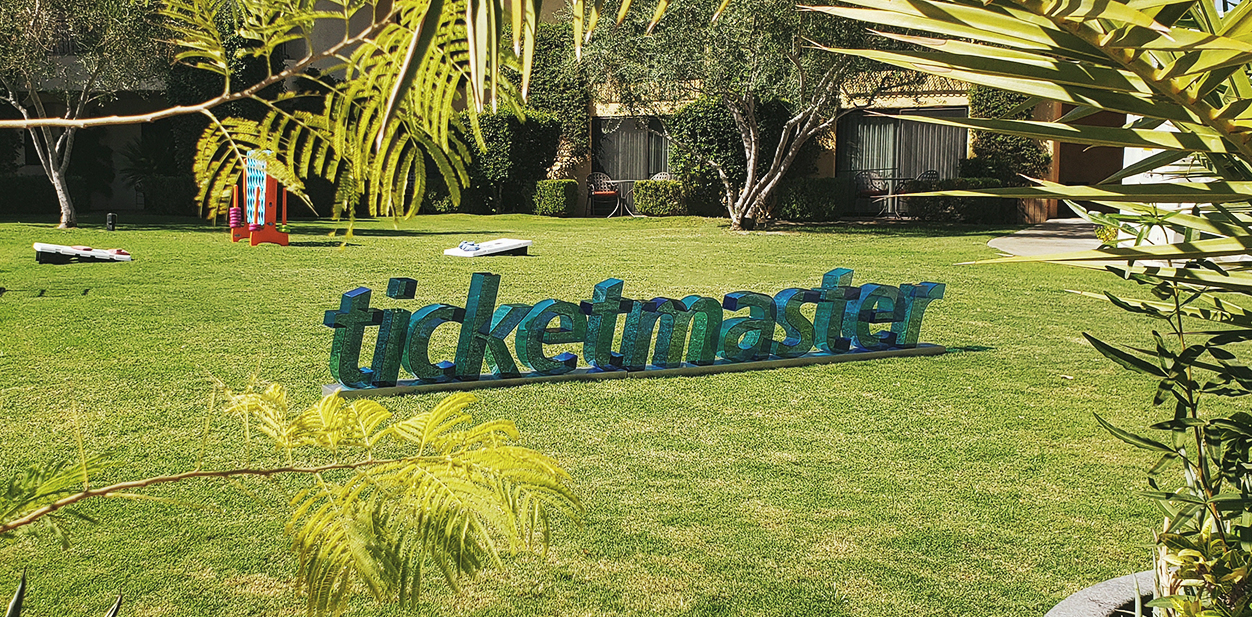 Idea 16. Artistic pieces to demonstrate originality
Let golden butterflies fly above your room and land on your brand. No matter what kind of business you run, these decorations are the darlings of spectators. Become a source of positive energy and get the public to adore these creative laser cut ideas.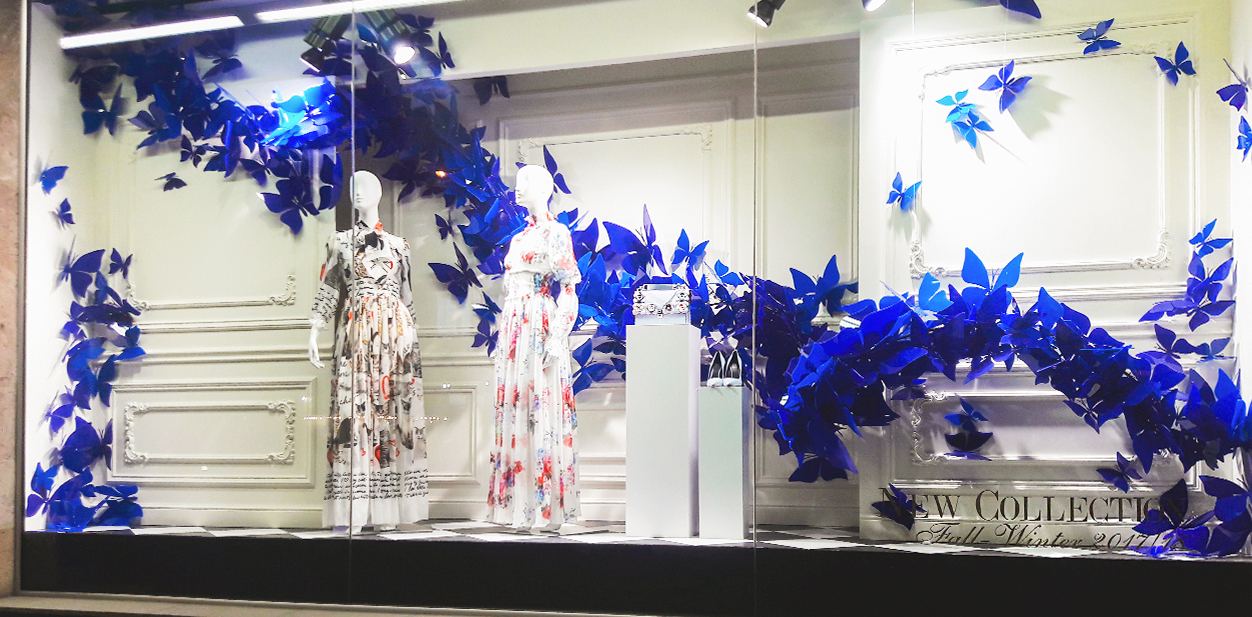 Idea 17. Whimsical wall ornaments to share a smile with others
Transform plain and pessimistic spaces into light-hearted atmospheres. Keep your days and nights organized with amusing acrylic clocks. Create a custom design according to your preferences. Make it suitable for your room's intended energy.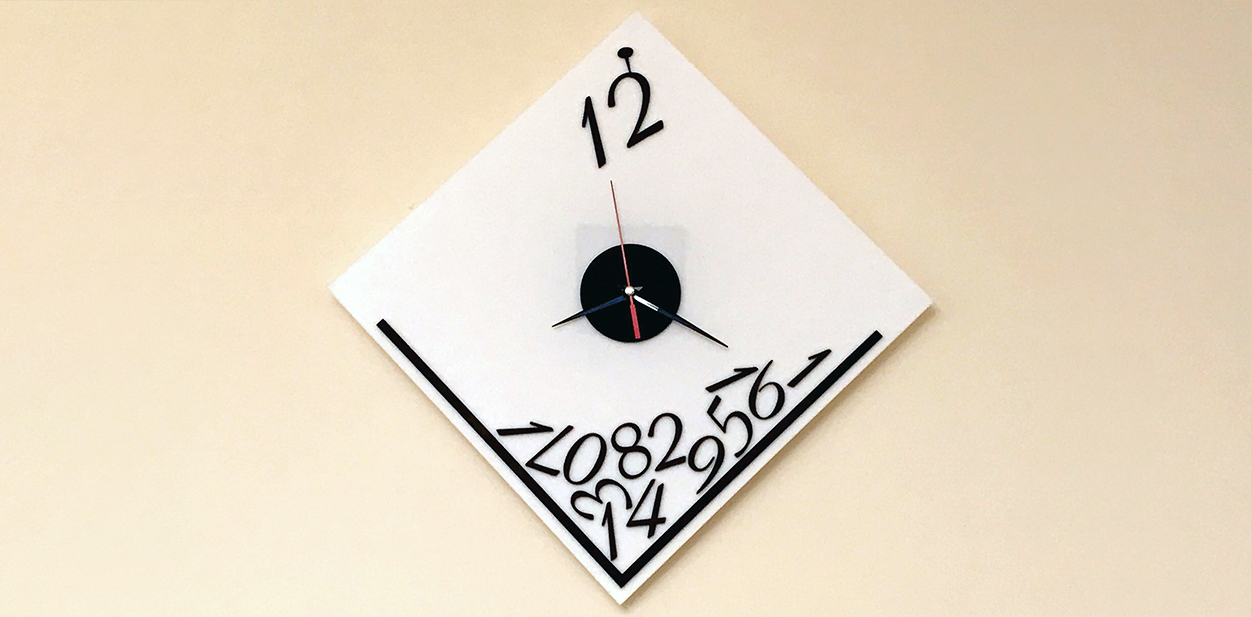 Get your amazing laser cut projects on transparent material. Find a subtle way to power up the spirit and atmosphere of any space. Come along to learn about cool laser cut patterns.
We can likely agree that acrylic-made adornments are compelling but we want to bring a great many other options to your attention. Let's uncover them!
Aluminum Cutting and Engraving Ideas to Make a Monumental Impression
Rough metal may not seem like the most appropriate element for decorative purposes but we recommend that you look beyond the surface. It's not about the plain appearance of aluminum signs. It's about the solid and reliable impression they make. It's also about their longevity and functionality.
So let's scroll down and let this overlooked alloy speak volumes.
Idea 18. Metallic business plaques to relay dependability to customers
Most often, aluminum is applied to form silhouettes of the letters for your business name. Firm and simple, metal lettering boards will always capture attention. Be as creative as your imagination allows. Use various fonts to stir your customers' senses and make your mark.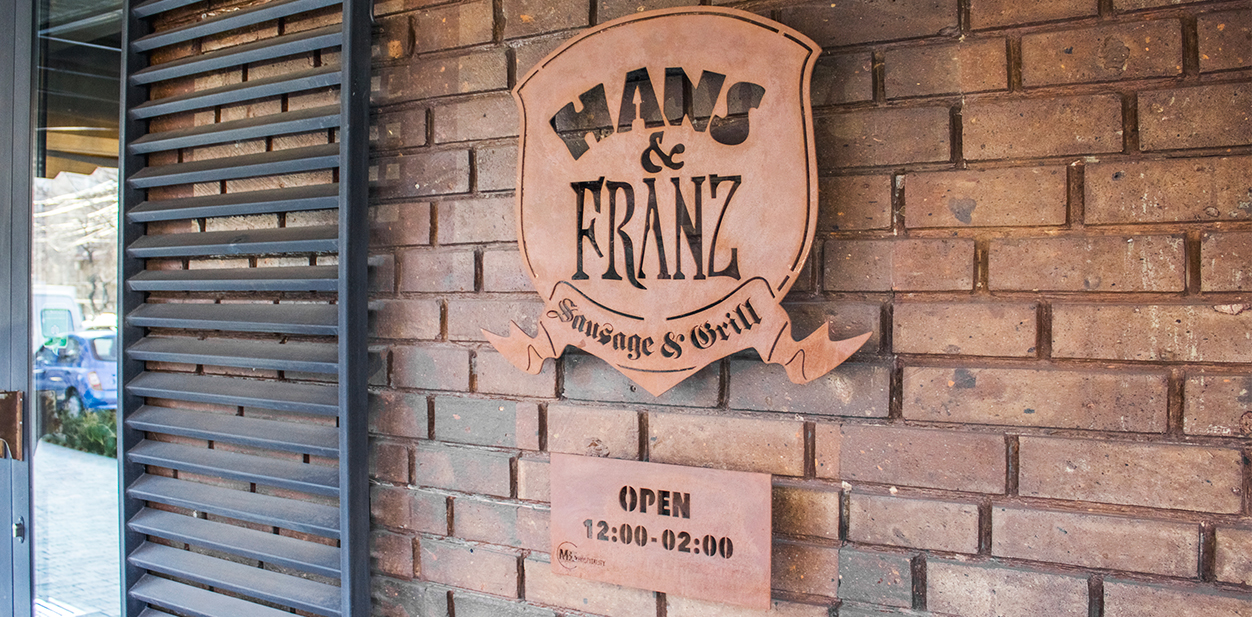 Idea 19. Elegant panels to add a distinguished look
Prestigious scripts are not only possible but also highly creative. In the era of visual bombardment, these versatile crafts offer a powerful way to stand apart. Turn any blank wall into a masterpiece and get the crowd to stare at your incredible office signage.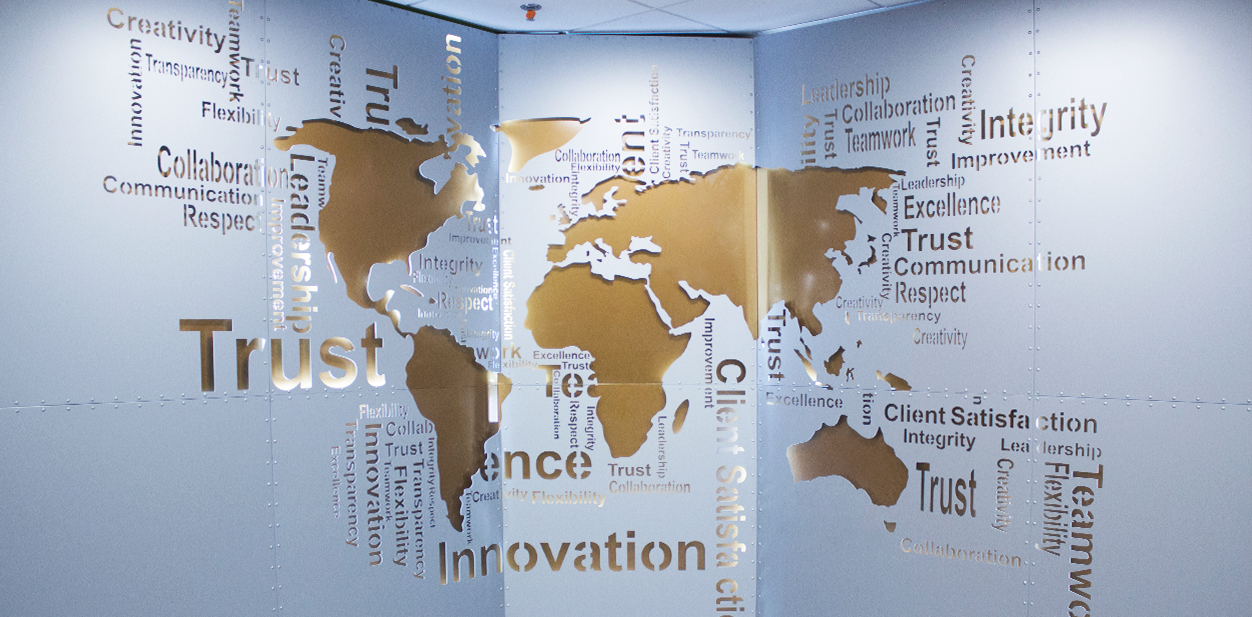 Idea 20. Embossed corporate names to elevate your brand visibility
The bigger the piece, the bigger the opportunity for a customer response. Huge relief boards are one to make your brand name visible from afar. Insert short and sweet content to effectively manage the space. Complement it with bold, contrasting visual elements. The stunning results will be there to represent you in style.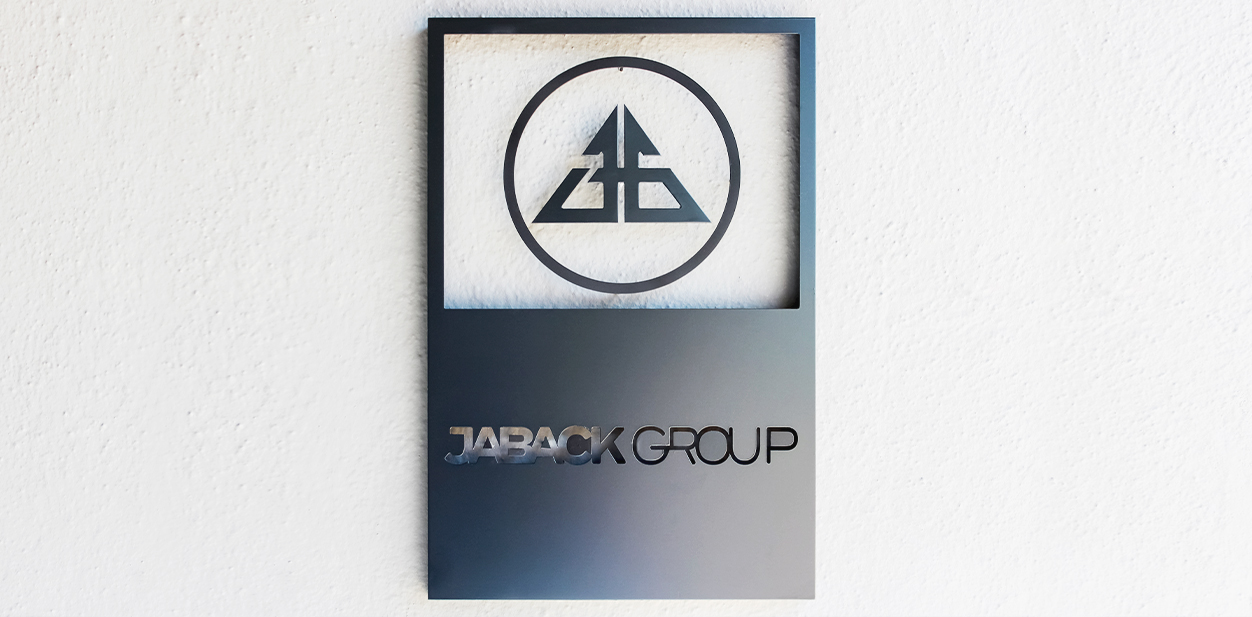 Idea 21. Compelling outside boards to spread your message everywhere
What's the point of installing such extravagant structures like high rise signs within constant sight? These items will heighten your audience's visual senses and speak on behalf of your company day and night. They will raise awareness, make people curious and attract them towards your business.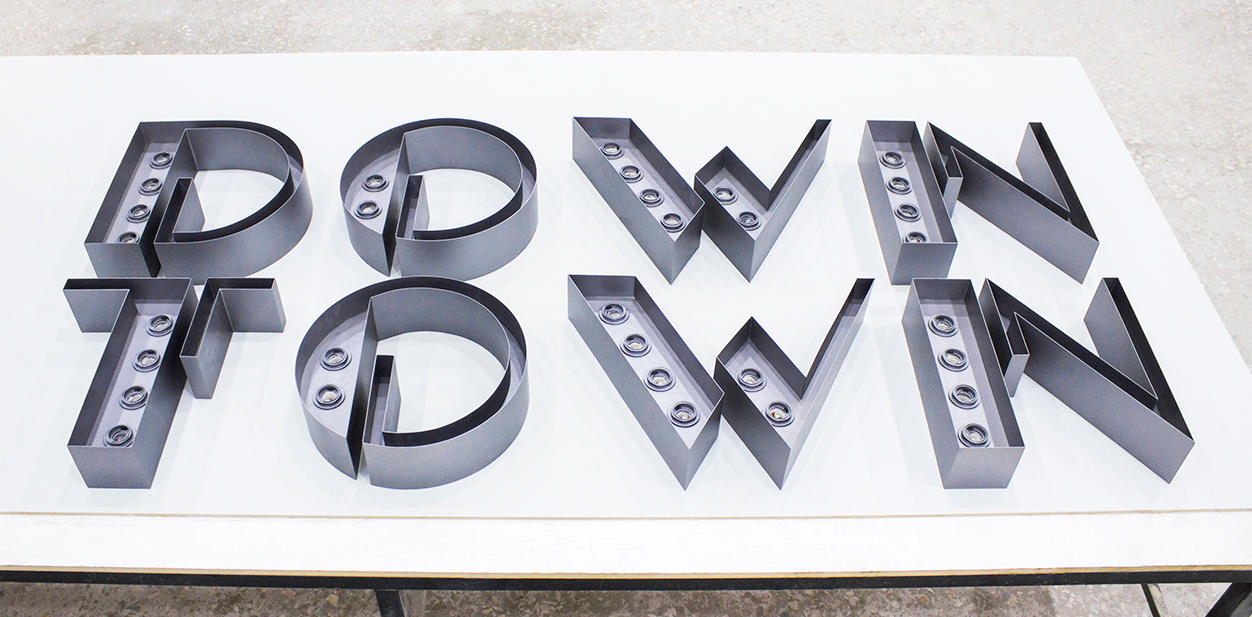 Idea 22. Sizable illuminated designs for a taste of luxury
Upper case letters add a touch of conviction. Lighting up this powerful aesthetic will add vigor to your presence. Express your label's originality and entertain your guests with a robust style of marquee letters, halo-lit signs or light box signs.
Idea 23. Ingenious interior adornments to set a creative tone
Who said your business center should be strictly stoic and serious? Have you ever thought about delicate design elements to improve your hard surroundings? If not, then consider this contemporary practice. It invites a tender touch to overly pragmatic structures.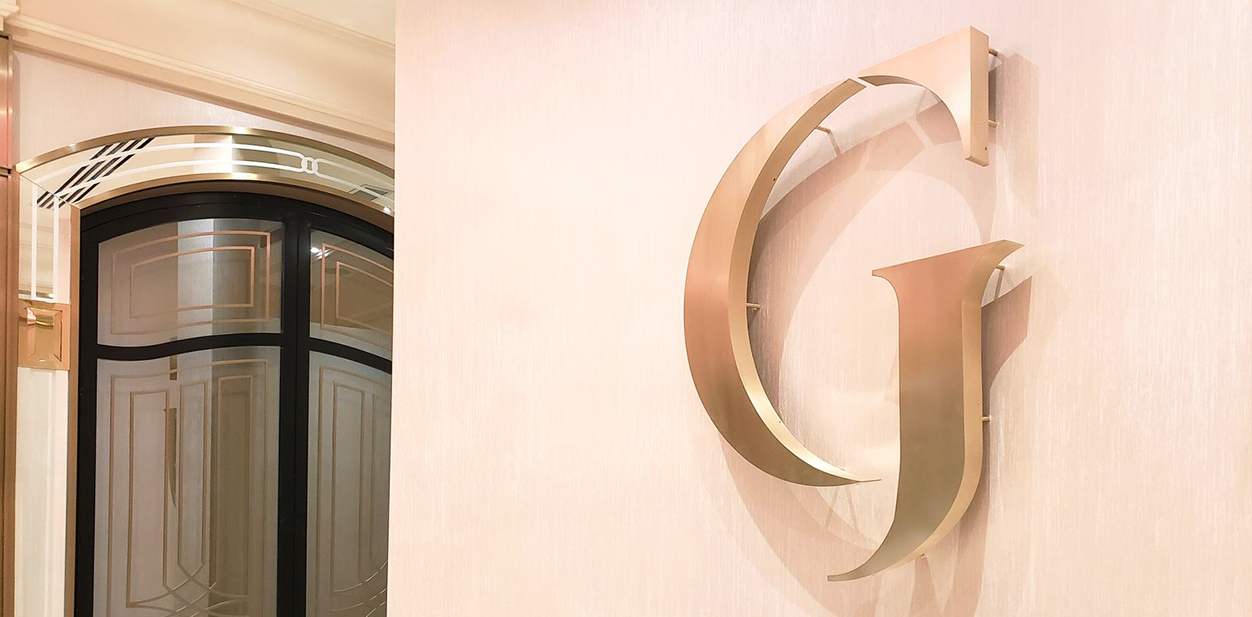 Idea 24. Minimalist designators that speak loudly 
Award-winning concepts are seemingly effortless, without having to rely on any lavish elements. Simplicity is the key to bespoke images. Reflect your brand vision with custom lobby signs  in clean but differentiating fonts and sizes. Create an integral atmosphere with exquisite laser cut ideas.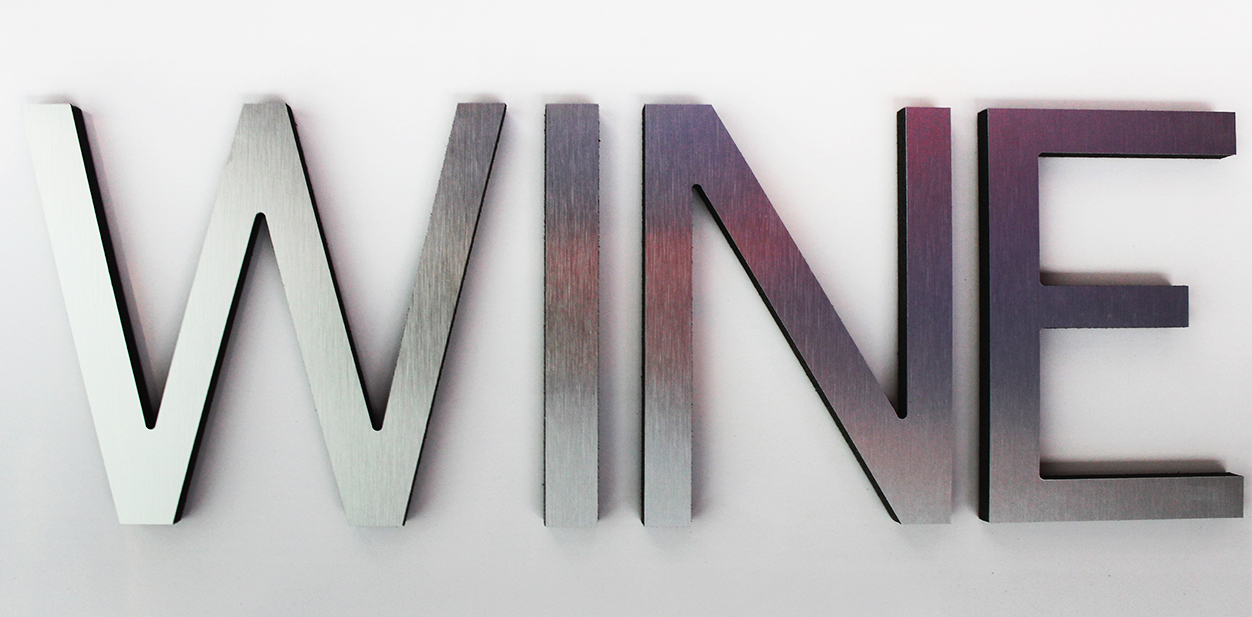 Idea 25. Creative tree artifice to invite nature in
Get the most out of simple metal and turn it into a real showpiece. Enhance your interior beauty by incorporating subtle curves into this stealthy element. Create a peaceful and grounding corner to ease away any tension with nature-themes. 
There's a reason everyone turns to metallic design when considering big signs for their enterprise. Their adaptability in structure and mold makes them a must-have feature on all fronts. Note that aluminum may be a less costly approach to achieve your enduring design goals.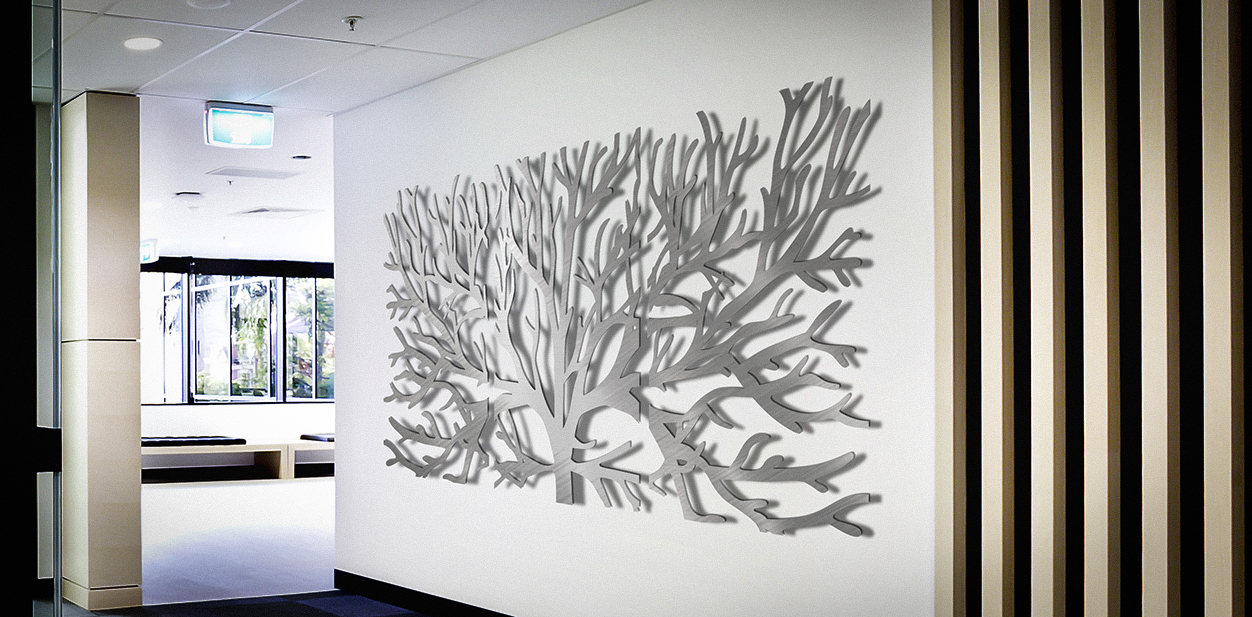 Opt for these amazing laser cut projects to achieve a distinguished style. Our team of professionals can fabricate your wildest dreams using this masterful technique. 
Below we'll provide some mixed-material laser cutting and engraving ideas that will give a lift to your company. 
Feel encouraged to discuss your custom signage design ideas with our expert craftsmen. Contact Us!
Mixed Laser Cutting and Engraving Ideas to Balance Any Style
Combining materials is a great idea when done correctly. It creates a daring look if you're ready to take a step forward. Read on to learn more about which materials to match for an intriguing approach. 
Idea 26. Aluminum+Acrylic combination idea to get a unique look
This kind of blend gives a solid base for elaborate stylistic elements. Not subject to weather damage, these big plates will serve you for a long time.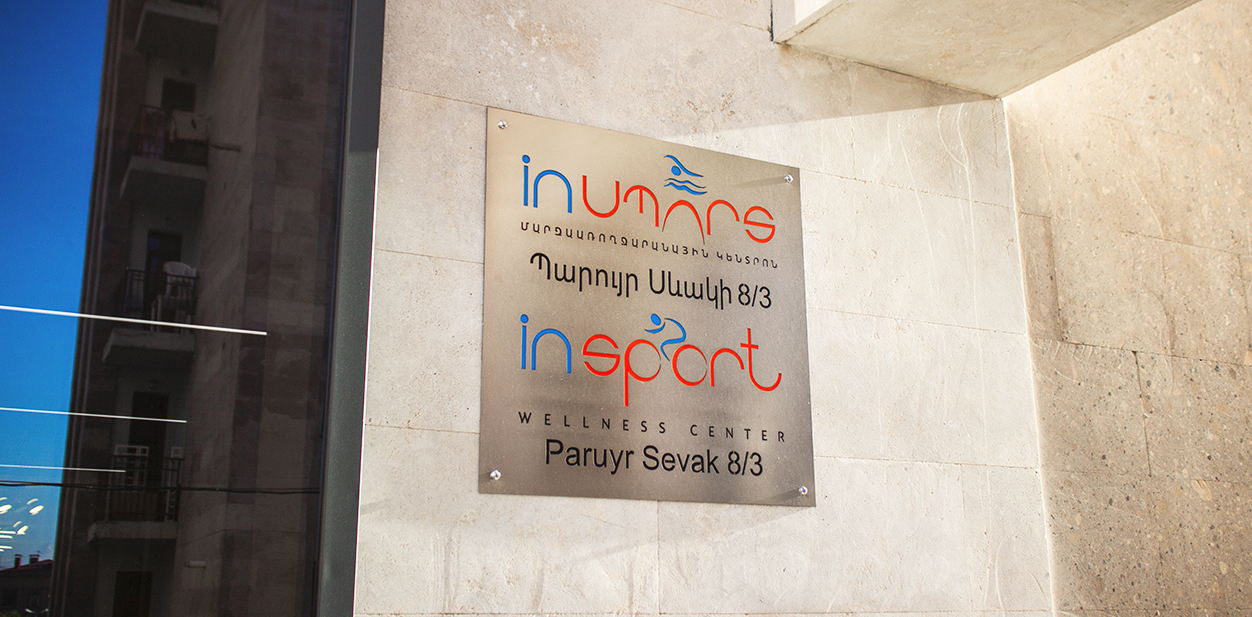 Idea 27. Wood+Aluminum combination idea to get a sleek pattern
A budget-friendly yet handsome option is wood and metal. The wooden backboard acts as a perfect canvas for metallic messages and symbols. Organic wood along with the sturdy metal will instill a warm and fashionable feel.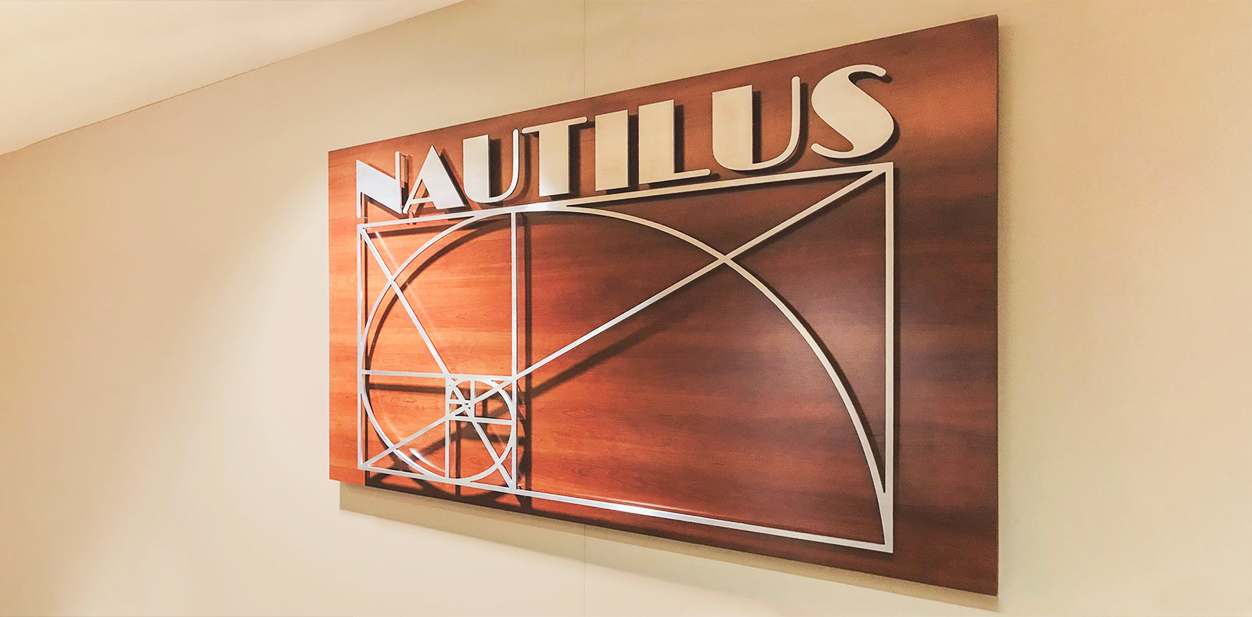 Idea 28. PVC+Aluminum combination idea to have some fun 
Mixing professionalism with a dash of fun will be the centerpiece of your brand image. Specify the dimensions of each material according to the space. Inscribe letters onto the metal stand to match the top PVC flair of your  design, as in the example below.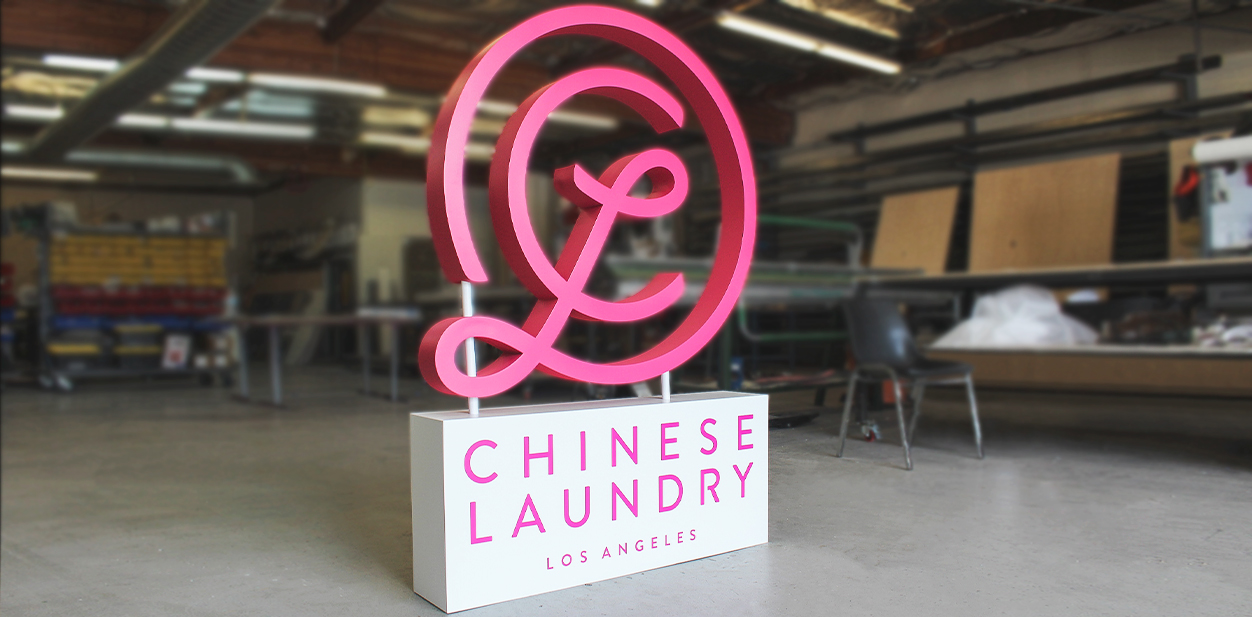 Idea 29. Acrylic+Styrene+Opaque Vinyl combination idea to make your business look established
Using giant pointers to convey different messages works wonders for customer experience. Turn your business facade into a helpful guide. Build trust from the very beginning and get your clients' approval.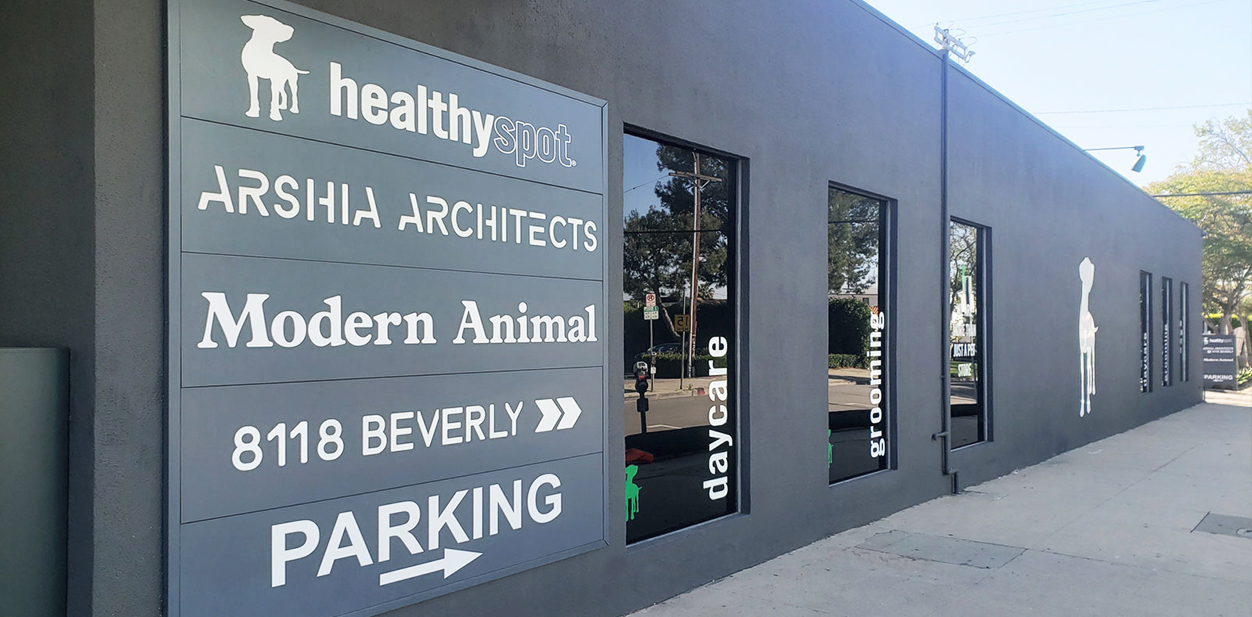 Idea 30. Acrylic+Wood combination ideas to introduce a contrasting component
Shout out-loud about your brand identity with bold custom signage. Effective contrast is a driving component in going bright and cheeky. Along with bigger-sized lettering, it helps to project your message even further.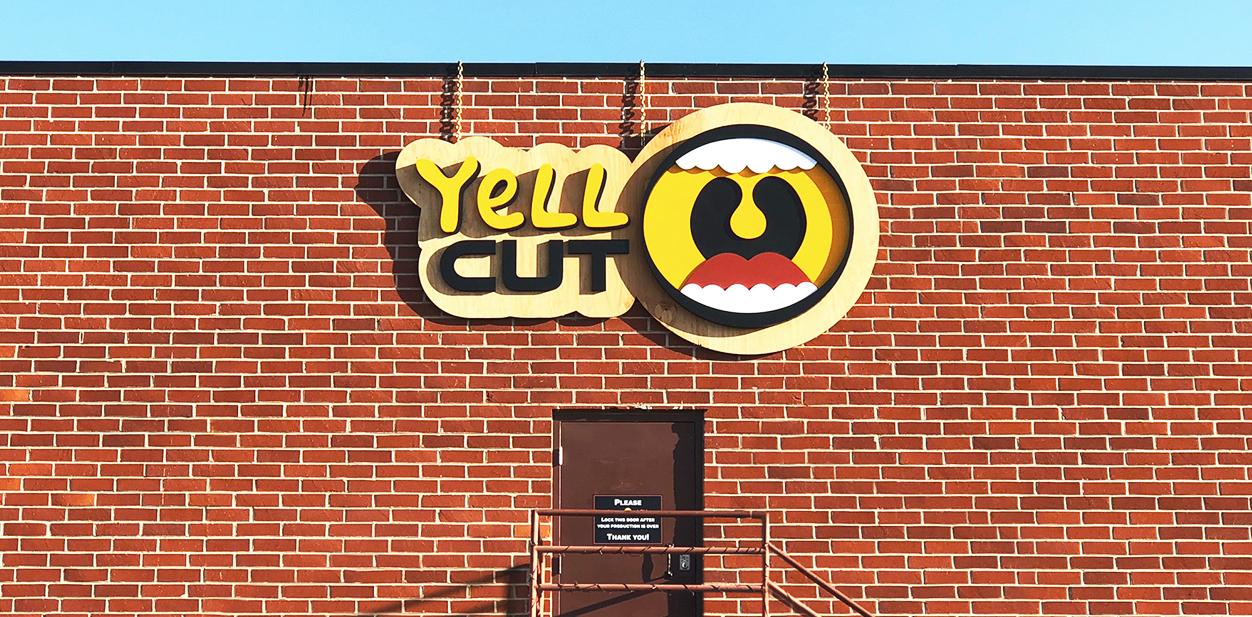 Idea 31. Aluminum+Acrylic combination ideas to shape a descriptive wow-factor 
The effectiveness of this mixture relies on making key concepts the focal point. Less is sometimes more, and simple is simply genius. Enhance your presence by putting the stress on visual representation. Get inspired by the corporate event signage below.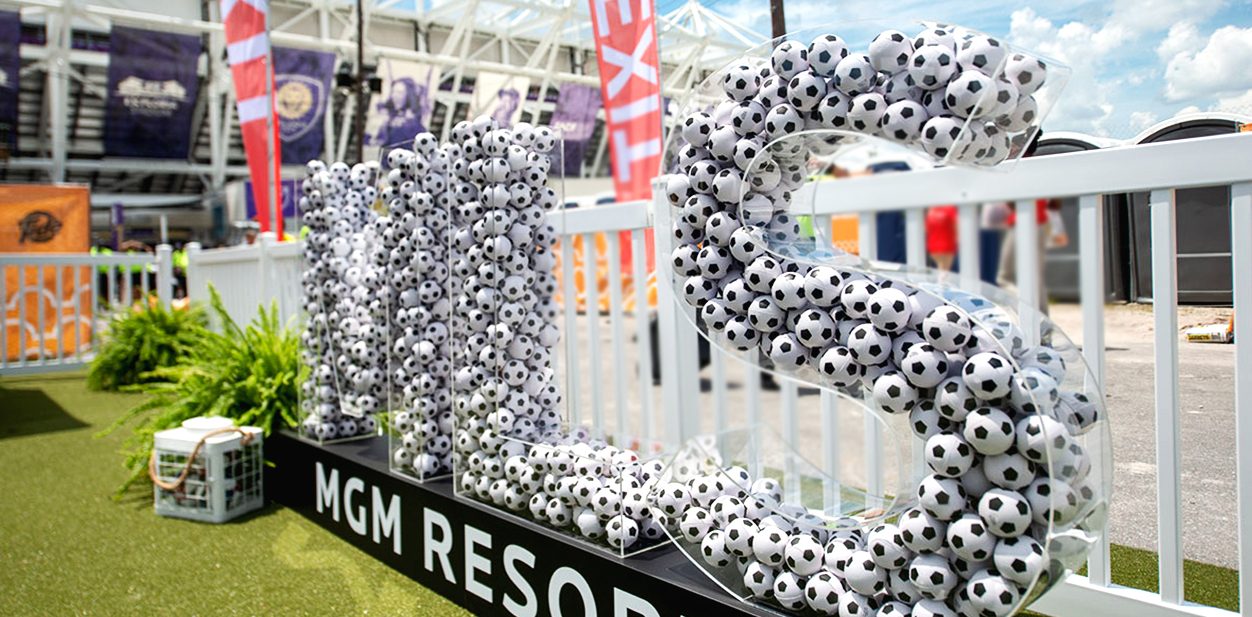 Idea 32. Wood+Aluminum combination ideas to ensure clarity
Avoid a clutter with simple messages using wood to complement aluminum. Don't flood your space with too much information. Keep it straightforward to serve a unique purpose.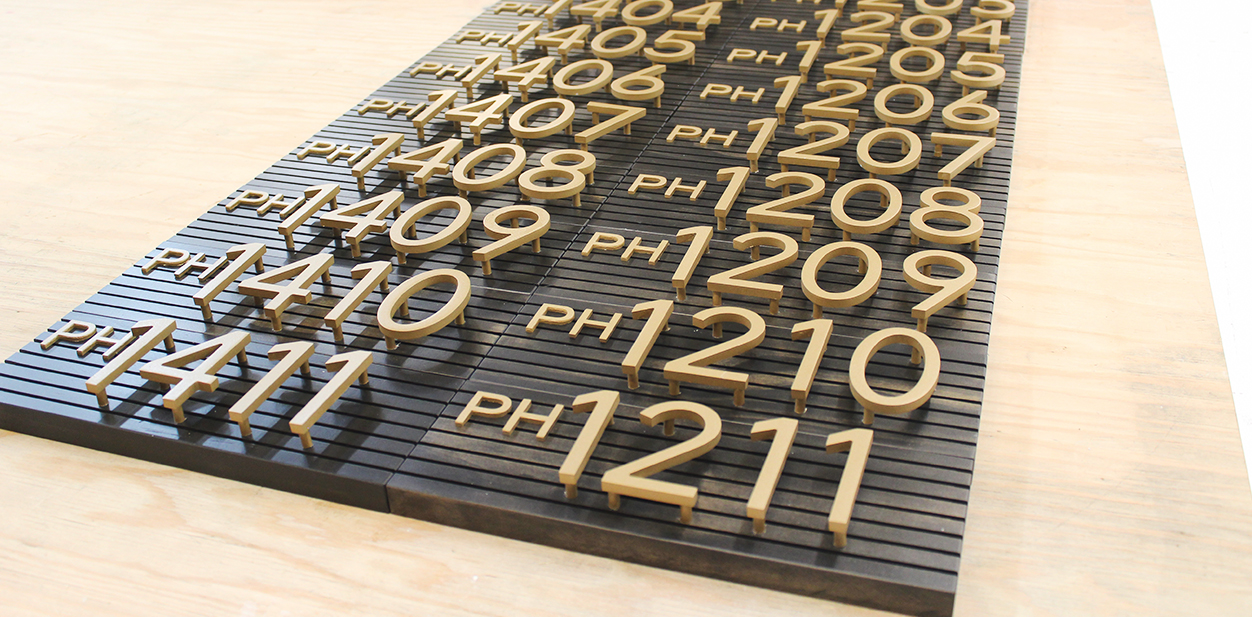 Idea 33. PVC+Aluminum+Wood+Acrylic combination ideas to tweak your service the right way
Reach more customers with this bold industrial formula. Present your wording in a picturesque way by utilizing different-colored letters.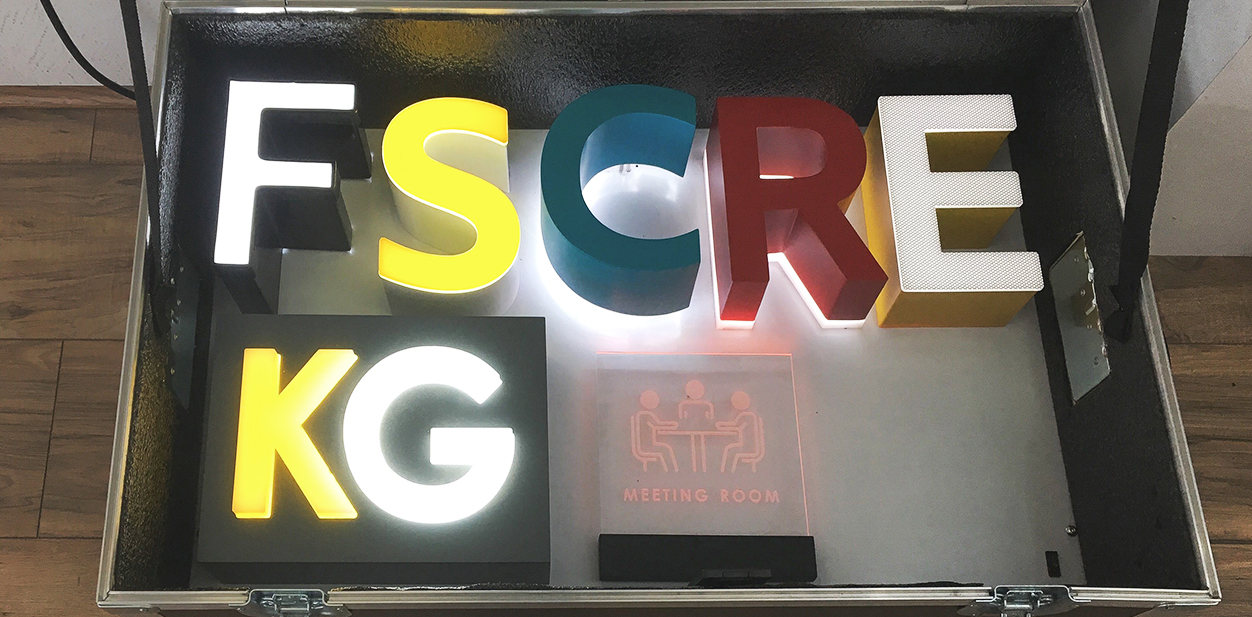 Laser cutting and engraving ideas will revolutionize your brand image. We have an in-depth understanding of the practice of carving letters. Let our professional sign company help you match your product with the right style and design.
If you have custom laser engraving and cutting concepts in mind, contact us. Our professionals will be handy in creating breathtaking concepts to highlight your values!