Striking On-Site Office Branding Solutions to Revamp Your Venue
Looking for inspiring office branding solutions to boost your appeal? Adorn the outdoor area of your premises to impress passersby. You should also strive to make your office interior a professional and entertaining environment at the same time. Let's dive deeper and explore stunning corporate office branding ideas.
Top Office Branding Ideas for the Outdoor Area
Branding an office outdoor area should certainly exude inspiration. Whether it is the front yard or the entrance, make sure to place awe-inspiring displays in highly visible locations. Attract passersby with large solutions such as building signs. You can also use other types of business signs for your office space branding. For example, large format printing provides branding ideas for the office's mini football field.
1. Office Entrance Branding
Your office entrance will capture your guests' and visitors' attention instantly with outstanding office branding products. Showcase compact to voluminous pylon signs in front of your office. You may also want to choose monument signs for a more architectural touch.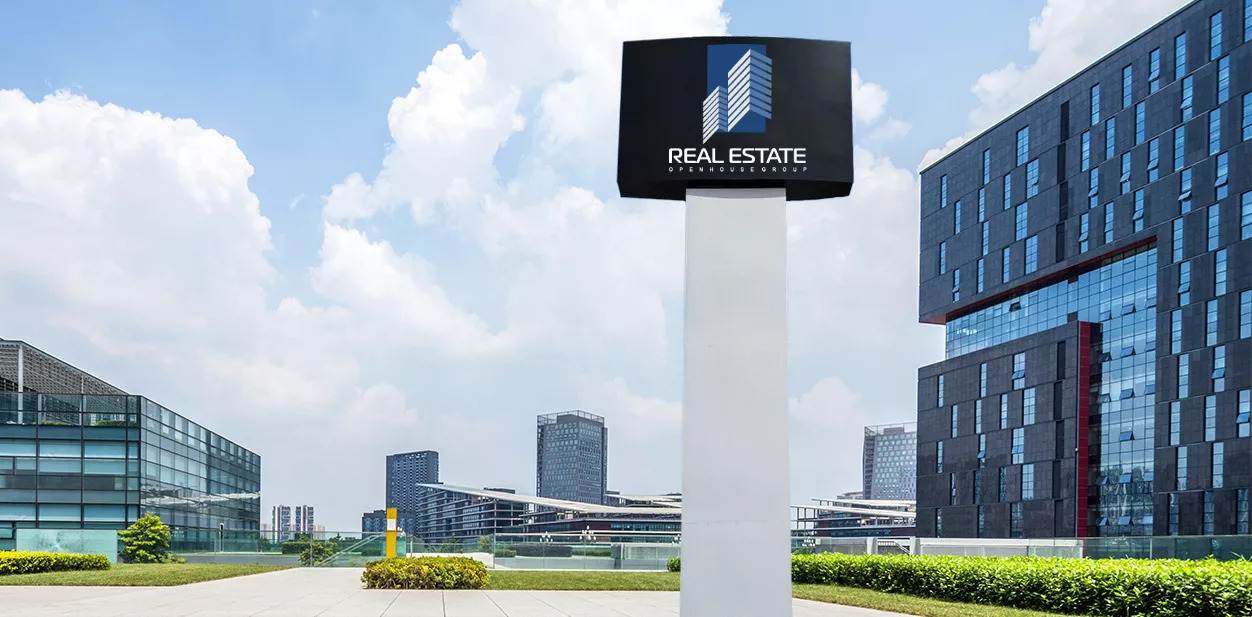 Use neat-looking lobby signs that are visible from the outside. Adding some lighting to these creative office branding ideas will make them even more captivating.
2. Building Facade Branding
Branding an office building facade with large displays such as high-rise signs will make your brand conspicuous. Opt for the most outstanding office space branding products for the outdoor area and bring them to life with awesome solutions. Check the vast variety of office building branding signs on Front Signs to kickstart your journey to impact advertising. Get a quote with the details of your project such as the size, installation areas, illumination and so on.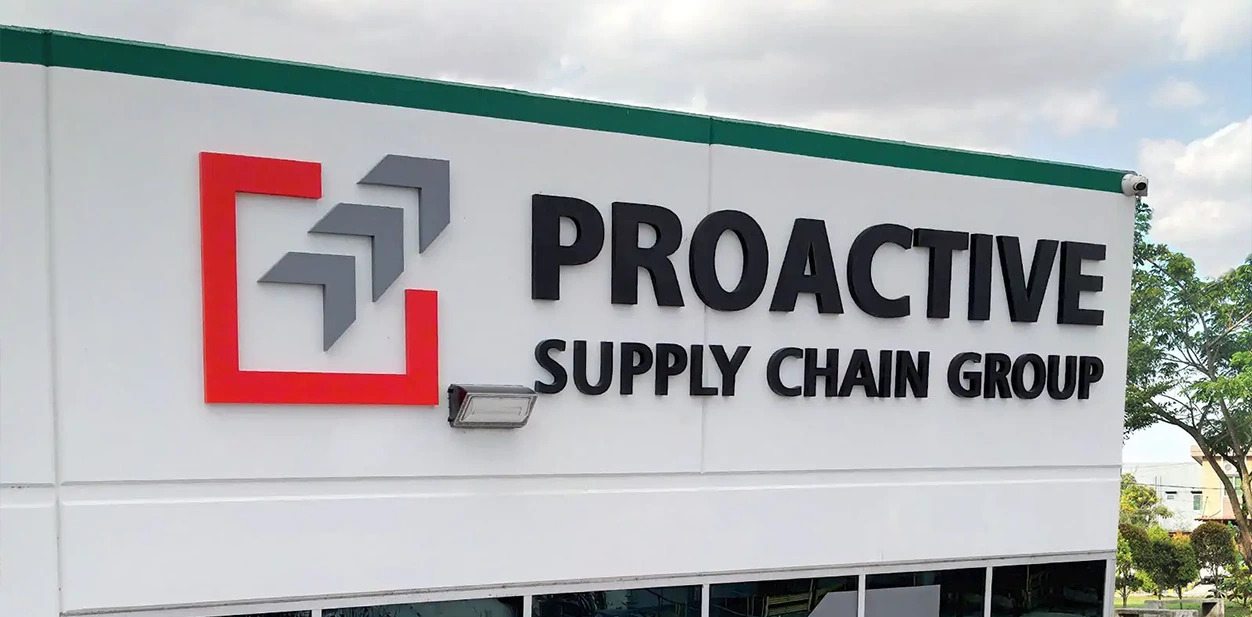 Best Office Branding Concepts for the Interior
The interior structure should be broken into suitable zones for successful office space planning, which means creating comfortable working and resting areas. Many of those zones, particularly those set up as working spaces and the conference room, should give out a professional feel. So, choose more functional interior signs for those areas. When it comes to branding the gym, kitchen or break room, feel free to implement more playful office interior branding ideas.
3. Office Lobby and Hallway Branding 
Choose office lobby branding items carefully. The lobby is the first step on the way to the office. Once people step into your premises, it's the first thing they'll see. So, capture their attention with creative office reception branding items. Decorate the front desk with eye-catching custom decals. Embellish the surroundings with your logo and company name. You can add other creative elements with and without illumination as well. Imagination is limitless, and so is creativity. Let your creativity loose with custom signage options. Upon entering your building, everyone will enjoy striking corporate office reception designs.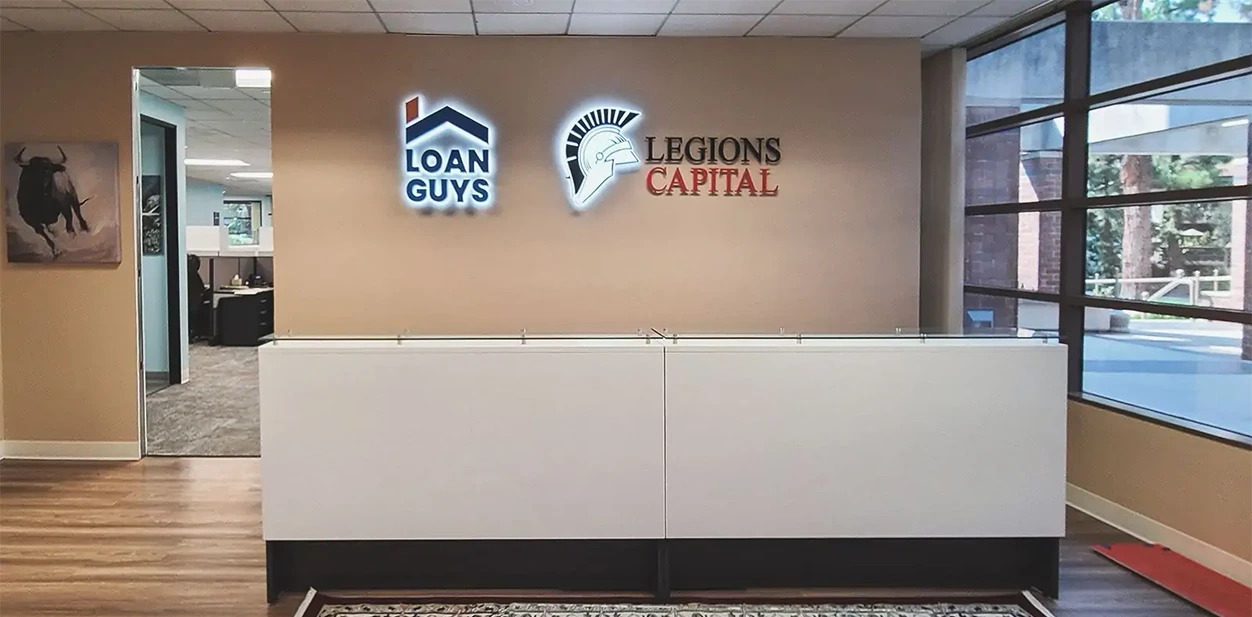 4. Office Conference Room Branding
The conference room is a convenient wiggle room for co-workers to team up and discuss workflow, participate in training sessions and so on. Make your brand voice ubiquitous by integrating conference signage that nurtures office branding inspiration. Embellish the full-length windows with vinyl window decals. Adorn the blank walls with creative office wall branding ideas. Also, explore some other inspiring corporate office design ideas.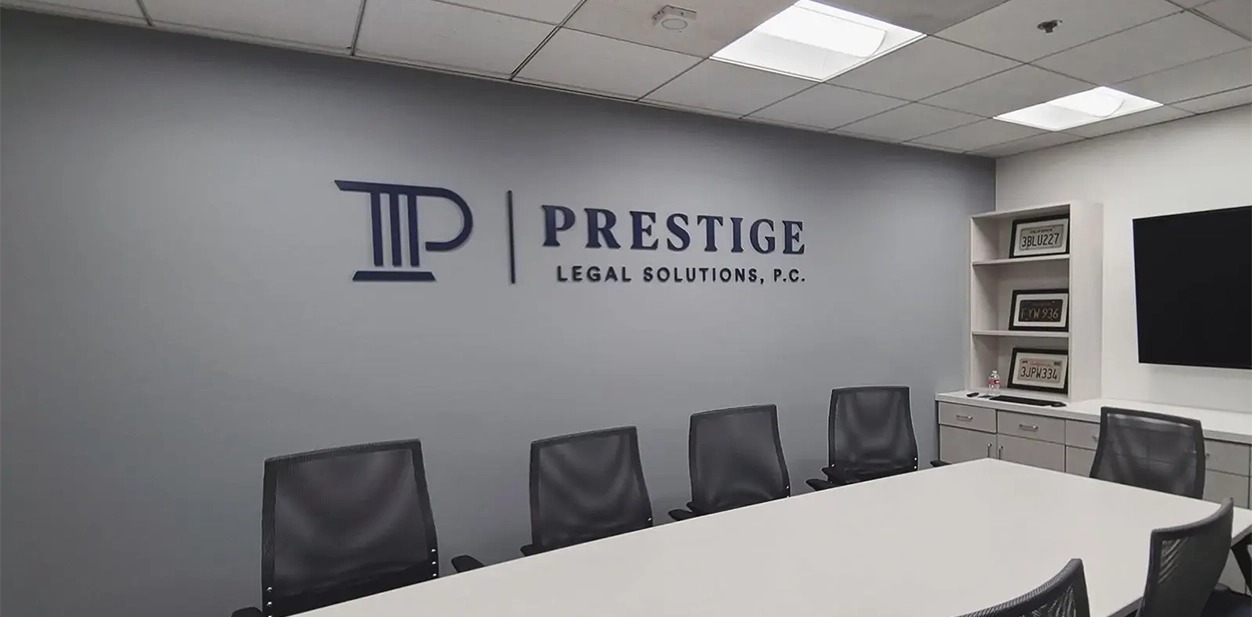 5. Working Space Branding 
It's true that nowadays there is much talk about the necessity of creating a relaxing and entertaining environment in offices. Even though an entertainment area is a nice addition, you still need to preserve a professional working setting. One of the best office branding options to foster professionalism and productivity in offices are motivational office signs. Enhancing employee motivation with inspirational corporate office branding techniques is a breakthrough.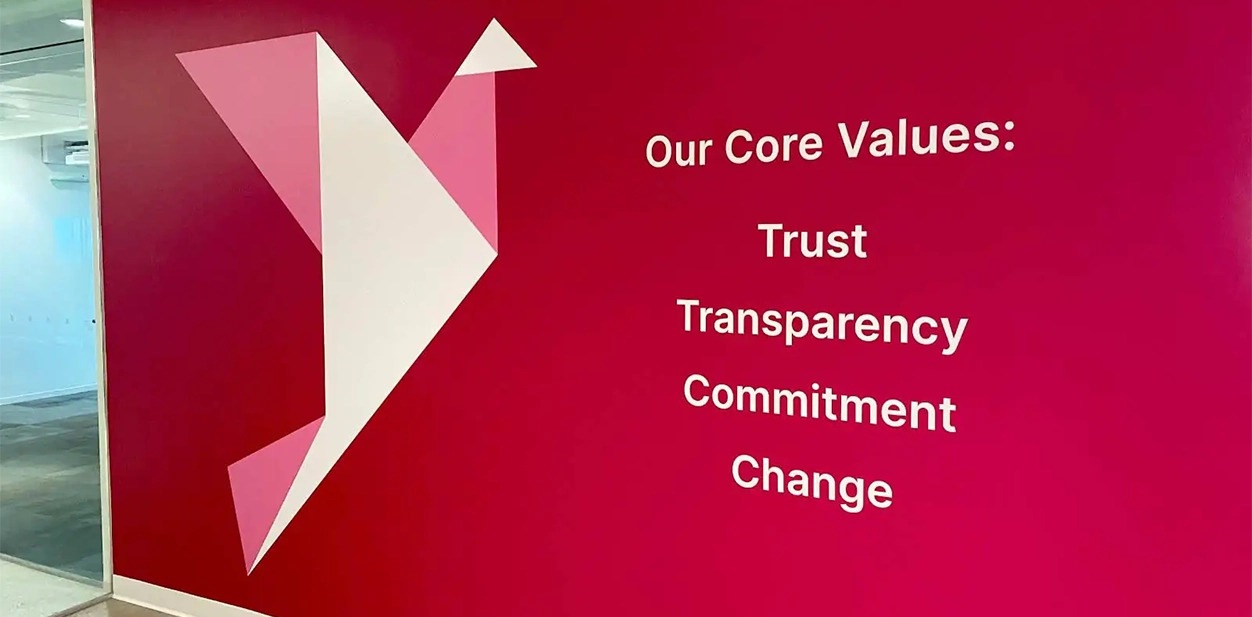 6. Office Gym and Break Room Branding
In contrast to working space branding, here you can get more creative. The gym and break room at your office are suitable places to relax. So, feel free to decorate these spaces with motivational and easy-going wall decals. Colorful floor decals are also suitable for the gym and break room. In addition to the sticky graphics, you can opt for many other gym signage varieties.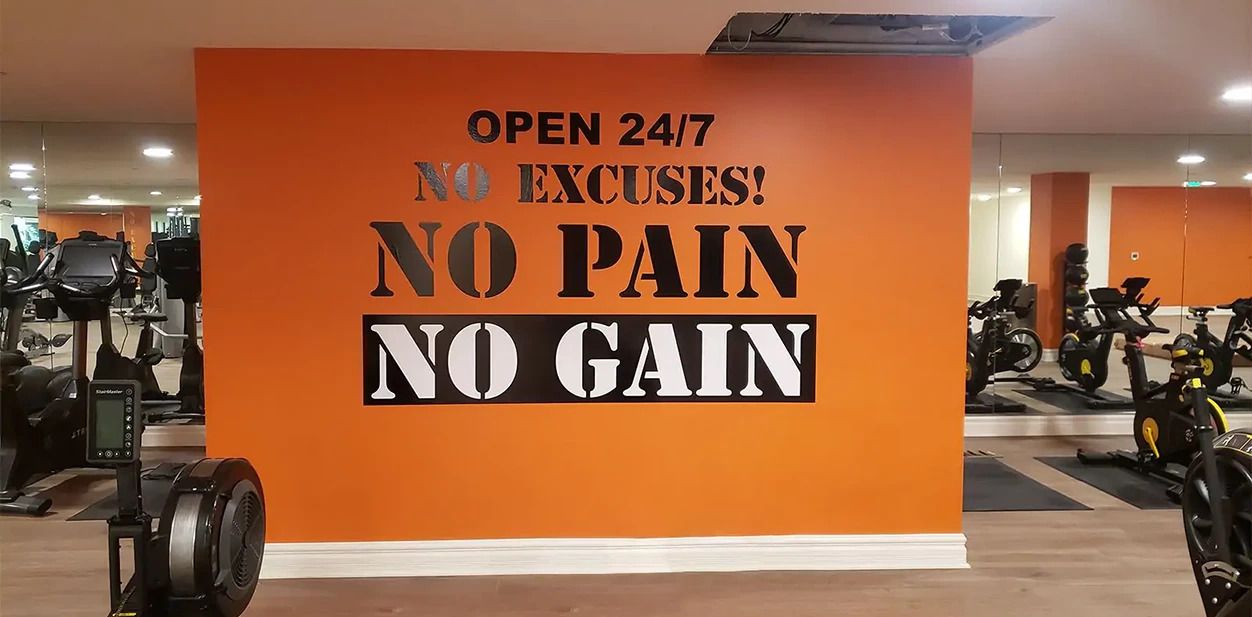 7. Office Kitchen Branding
Similar to the resting area and gym, your office kitchen also provides you with room for boundless creativity. Wish your employees "bon appetit" with large sticky graphics attached to the walls. Create a playful mood by adhering large depictions of funny quotes or graphics to the floor. Reach out anytime to get a quote by filling in the details of your signage project.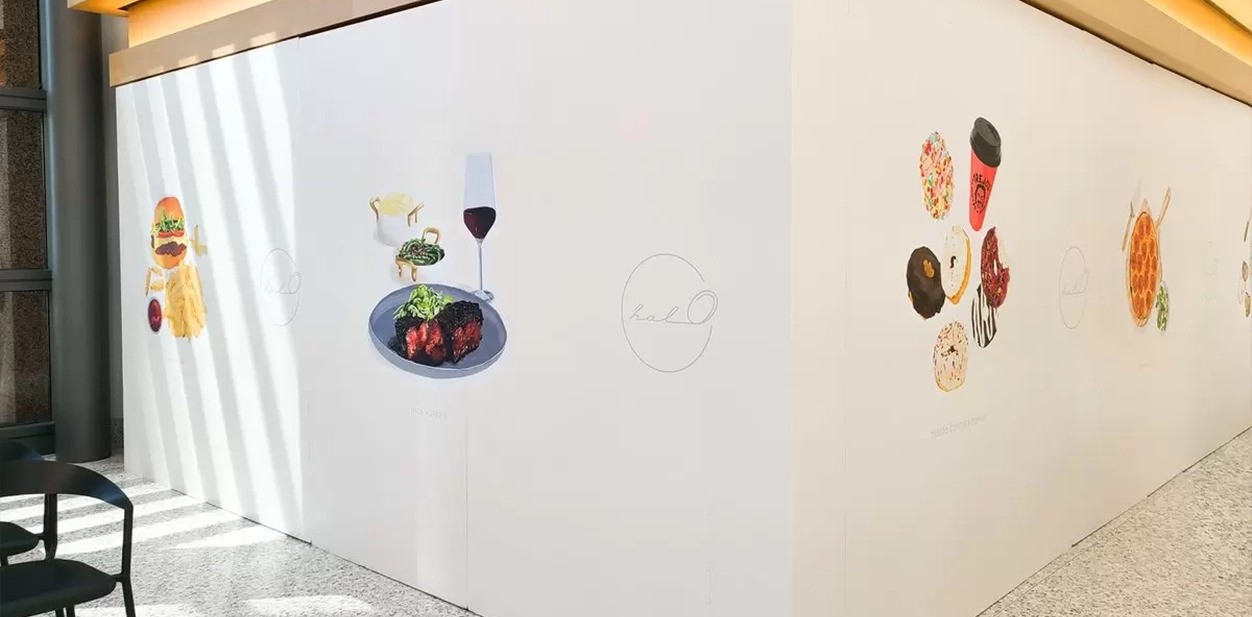 Best Office Branding Ideas for In-House Events
Looking to set a festive atmosphere? The opening of a new office, the arrival of the company's founders or someone's return from a lengthy business trip is worth celebrating. On these occasions, feel free to visualize your office branding design ideas with elegant event signs. Cheer up the newly arrived management or teammates with memes. Get creative with sticky gift box illustrations, cut-out dimensional brand name displays and so on. You can bring any casual idea to life with lightweight items made of foam, PVC and other materials. Once the party is over, remove them with ease and store them for later.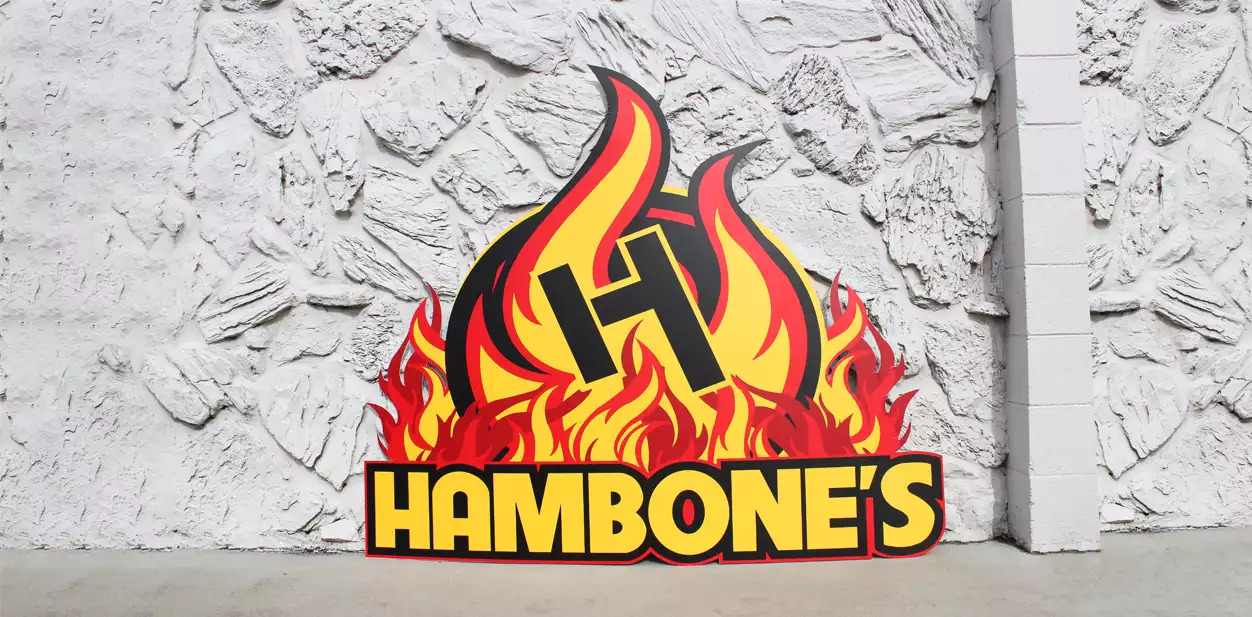 Popular Corporate Office Branding Styles
The correct use of the above-mentioned ideas for your office space branding will level up your brand image. Maintain a personalized approach in the hustle and bustle of office branding campaigns. Create a comprehensive corporate branding strategy to serve this purpose while keeping the concept of individuality in mind. To reap the full benefits of your plans, keep your corporate office branding elements coherent. For example, avoid using vintage elements in a modern-style office.
Best Office Branding Ideas in Modern Style
There are numerous contemporary design elements to use for offices that are decorated in a modern style. Stick to 3D signs with or without illumination to create hyper-innovative office branding solutions. For more sizable options, opt for light box signs. Even though it's more common to use them outdoors, their usage in the office also makes sense, especially for larger office spaces. One example can be placing them on a reception desk. Have enough room for those massive office branding displays? Get a quote with the details of your project and our graphic designers will prepare the 3D signage rendering. This will allow you to review a model of your final product before it moves on to the manufacturing phase.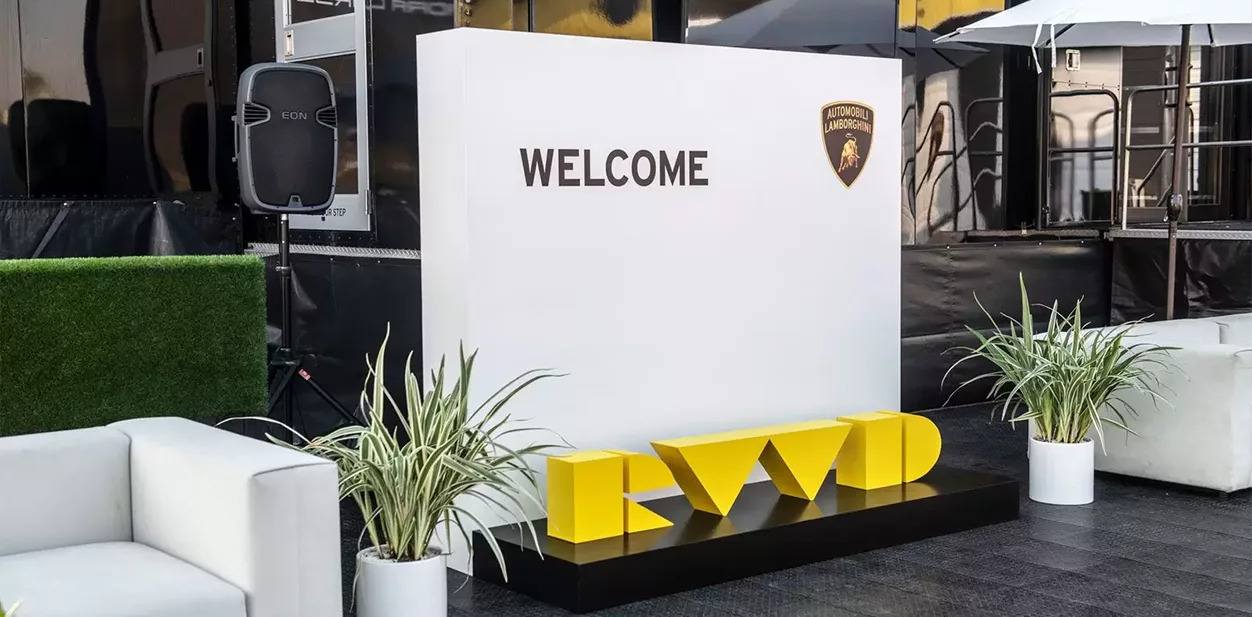 Retro Style Office Branding Solutions
If your office is decorated in a retro style, use marquee signs to supplement the vintage look. You can apply retro-style illuminated items both inside and outside your office. You can also mix and match the marquee style with modern illuminated options. Furthermore, this vintage-style solution, now made with LED lights, has multiplied its value. These solutions are currently the most energy efficient, long-lasting and environmentally friendly.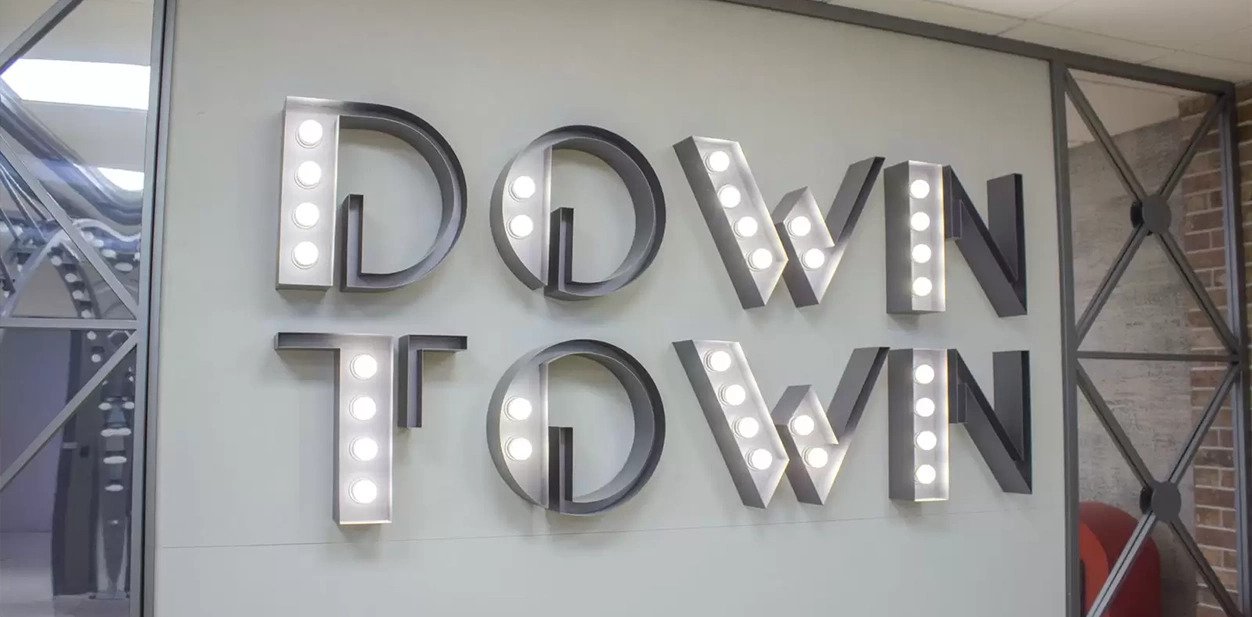 Best Office Branding Ideas in Minimalist Style
Looking for minimalistic office branding solutions? You can apply soft, illuminated solutions such as channel letters to present your brand name in all its glory. There are even more elegant solutions. Depending on which illumination technique you like, you can opt for reverse channel letters or side-lit variants. You can also complete your office branding by using some delicate options out of our many light up signs.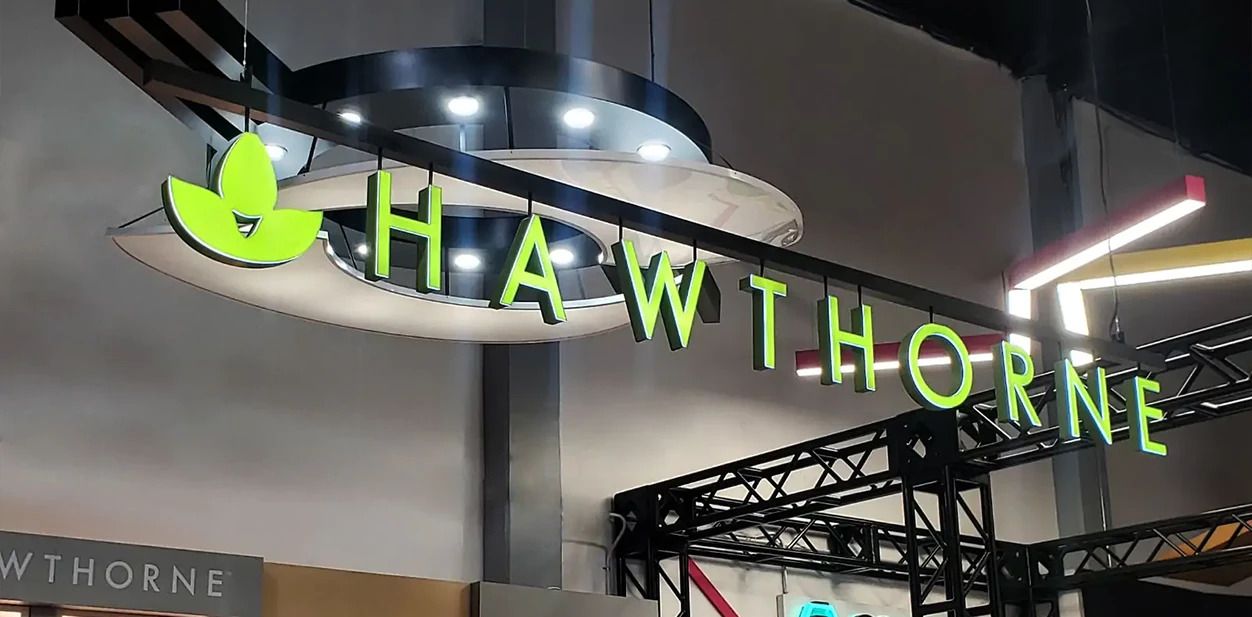 Biophilic Office Branding Style
Do you find nature exhilarating? Creating a nature-inspired atmosphere in your office will boost your mood in no time. Place potted plants and flowers in your office to turn it into a lovely area. Add some plants on the walls for a botanical touch and transform your office into a botanical space. In this case you can hang wooden office branding items. This will bolster your company's brand identity. Catchy branded displays made of aluminum will also ensure a delicate look. Also, consider adding some lighting effects to complement the aesthetic of your biophilic style office.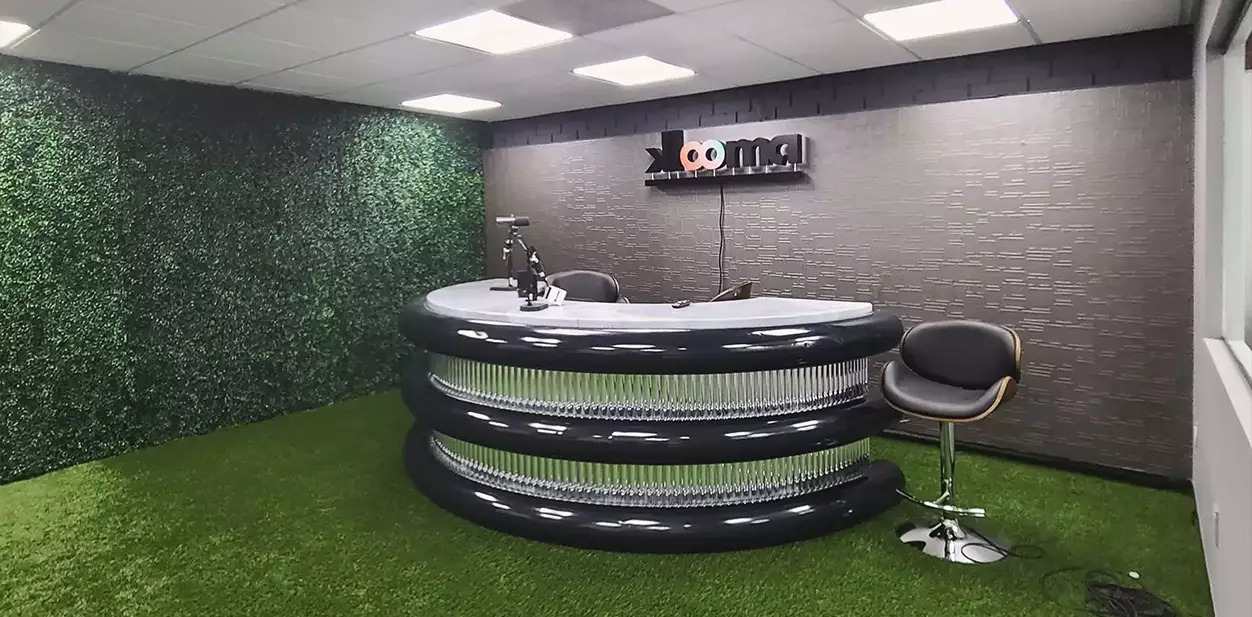 Wrapping It Up 
Nowadays offices are divided into different zones, each set up for a certain purpose. Usually, companies implement their overall branding with the "work hard, play hard" concept in mind. They make areas for resting, entertainment and work. If you want to enhance your brand identity with effective on-site branding techniques, make sure to implement the above-mentioned techniques at the core of your strategy while keeping the major focus on the professional setting.
Resting and entertainment are nice but necessary additions to the working environment, however the latter is a priority. Last but not least, keep in mind that you should maintain consistency while sticking to a specific office style. If you've opted for a minimalistic style, be sure that all the decor elements are in line with the chosen approach.