Skip to content
Using Business Signs as a Powerful Tool for Brand Recognition
There are many different aspects that go into making a business successful. One of these is brand recognition. To achieve this, it means a Company must rely on as many different resources as possible. One of the tools they can really use to their best advantage is business signs. This goes far beyond just placing the importance on the sign for identifying who the company is.
Understanding Brand Recognition
To use any tool like business signs to serve a purpose like brand recognition it is useful to have a good understanding of what brand recognition is. What it comes down to is your target market can identify your business by its characteristics. When someone can remember your brand aside from its name, then you are doing well with your brand recognition. Your commercial signs can be really beneficial for boosting your recognition.
Business signs create a visual that helps with the brand recognition, but at the same time can deliver all types of messages through the different attributes that the signage for business has.
Now… let's get down to wall festivities to tune your office working space to Christmas!
What Does Business Signage Possess?
Quality business signs are made up of many different components that when all put together have a powerful impact on all those who see it.
Color
The color of your business signs should be tied in with your company colors. This way you are building a consistency, and it lends towards your brand recognition. It also plays a role in the personality of your brand. Some colors work better with a masculine brand compared to a feminine brand. Other colors tie in with the type of service or product. For example, the color green is often associated with environmental and outdoor types services and products.
Font and Size
Readability of your business signs is critically essential to the success that your commercial signs can bring to you. It doesn't matter whether this is going to be for the lighted business signs outdoors, or custom door signs for offices. Readability is a priority for any commercial signage for either exterior or interior use.
There are many different types of print options available such as large format printing or channel letters just to name a few.  They type of print, size and font that you choose should vary according to the type of sign that you are having made and its purpose. All of these choices are going to contribute to building your brand recognition.
Style
Styles of commercial signage is something else you will need to consider as well. You want to make sure that you have a variety, yet you want them to retain the same characteristics. You also have an opportunity for your signage to be unique. You can do this by having custom signs for commercial businesses developed according to your specific wants and needs. Custom signs can be created for both interior business signage as well as exterior business signage. This includes the use of channel letters, pylon signs, flat signs, light boxes and stands signs.
By using a variety of different styles and having them customized, it allows you to deliver a range of mixed messages through a variety of different business signs styles. All of these collectively strengthen your brand.
When your brand recognition is enhanced, then it scales up your business.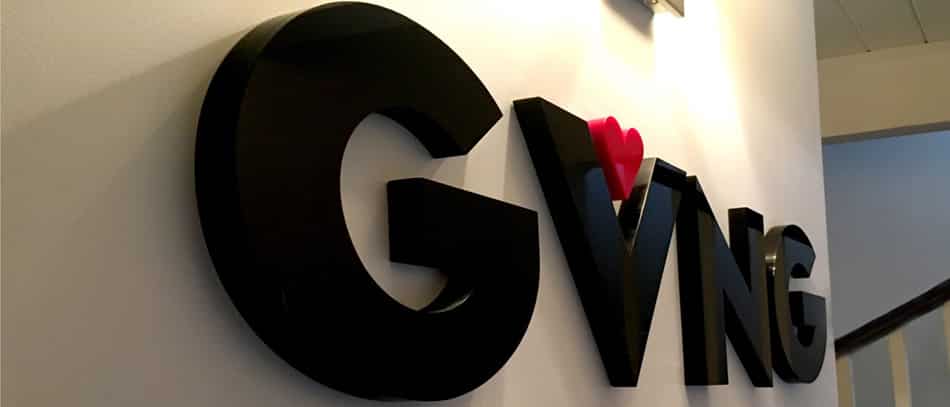 Materials
The materials that are used in your business signage also play an essential role in your brand recognition. The materials you choose speak of your good taste and insistence on quality. Any convenience you can create for your potential clients lends well to the success of your business. The materials that are on your signage can support this. Once again you are going to find that you have decisions to make regarding this.
For example, one of the more popular forms for signage now is with printing on rigid materials. With the new technology that goes with this, it means that you as a business owner have many choices in materials to be used like acrylic, aluminum, PVC, wood, coroplast and falcon board. Each of these has their own attributes, and your choice will partly depend on the type of commercial signage you are requiring.
When it comes to building brand recognition as it relates to the materials used in your signage it is all about quality. When you have any signage that is quality made with suitable materials, it means that it is going to last and retain its newness. This is really important for your business as any of your business signage is creating a visual presentation of you.
Good quality materials that allow for durability means that you have used good judgment in your choice of signage which depicts that you will also be using good taste in your business. Your brand will be recognized for this and will build a sense of trust in those that will want to do business with you.
Consistent
Once you have decided to invest in good quality commercial signage knowing that it will help to build your brand recognition, consistency is going to be important. All too often some business owners will take their exterior signage very seriously but downplay their interior signage. Anywhere a potential customer is going to be able to view any signage is going to create an impression of your business. If your exterior signage is exceptional, but your interior signage is lacking in quality, then it sends a message that you may not be consistent.
Convenience
Your business signage should also be geared towards convenience. It should be convenient to see and read. This needs to be taken a step further into consideration for those who may be handicapped. Caring businesses can invest in ADA signage. This not only tells those who are handicapped that you care about them as customers but also creates a positive company image for those clients who do not have a need for ADA signage.