Skip to content
High-end Custom Signs and Business Signage Solutions in Los Angeles
Let us create your business signage and take it to a higher level of performance. We cover all signage needs - from designing and manufacturing to installation and maintenance.
Premium Advertising Signs to Expose Your Brand
Indoor & outdoor advertising signs help your business stand out in the marketplace. Small to large corporate businesses need to have bold custom signs to gain visibility and exposure in LA.
Front Signs is here to help your business thrive by delivering excellence in custom sign-making.
Our team of experts are ready to craft professionally designed and manufactured exterior or interior store signs only for company.
We serve commercial industries and provide professional office, sports venue, and retail store signs.
Our top-notch small to big custom outdoor advertising signs and banners undergo rendering process and highest quality assurance. These custom outdoor business signs serve their purpose and make your brand shine among the rest.
Entice customers to come inside your establishment and drive more sales with custom outdoor signs. We offer bespoke corporate signage with tons of layout and size options.
Get a professional visual identity and let your business gain more exposure with attractive exterior signs.
We have more than 10 years of experience in outdoor commercial sign designing and manufacturing - offering a wide variety of modern signage solutions. Custom Signs
Business signs
Restaurant signs
Hotel signs
Storefront signs
Retail signs
Construction signs
Outdoor building signage
Shop signs
Logo signs
And many more!
Benefits
Outdoor advertising signs have massive advantages. To name a few: modern business signs give the opportunity to attract a large footfall, to stand out among competitors, gain brand recognition and spread your business message.
Company signs for buildings are branded displays which can be a great asset to your company to get your message across in your business endeavors.
Custom business signs and banners are of high importance as they highlight your corporate identity and create brand recognition. Unique and attractive signs are a nice way to remind the customers that you do something special - and - that you are sticking to your mission.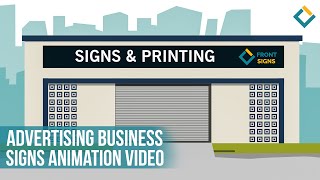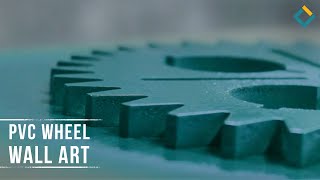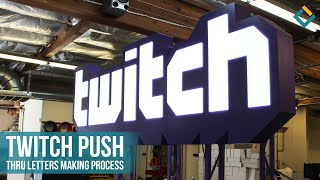 Custom Branding and Architectural Signage Solutions
Personalized Interior & Exterior Branding Signage
Commercial indoor and creative outdoor advertising signs deliver a fresh look to your business. Custom-made environmental signs work great whether you need a long term or short term signage, new brand look or just set to modernize & redesign the existing brand.
Modern signage branding does not stop at the front door, but continues to interior sign applications. Interior signage is essential for communicating and presenting your facility to your visitors, employees and guests. Perfectly chosen materials and design of unique signs will reinforce your brand.
Bring about your wildest decor ideas in a way that is of premium-quality yet affordable – with decorative signs. With creative signs you can provide a productive working atmosphere in any establishment.
Commercial Architectural Signage
For your business promotion, you need strong and effective marketing tools. Without extra efforts, your target audience won't even know about your brand's existence. Our modern signage are designed to match and reach a new level with each business we are working with.
Use eye-grabbing and innovative signs to promote your business – tailor-made specially for you! Tell your unique story – grow your bottom line, deliver your message to your consumers – improve their shopping experience & leave an unforgettable impression on them.
See What Front Signs Can Do For You
Enter your details, attach your project files (if you have any) and our agent will get in touch with you as soon as possible to provide a quote for your project.
Please note that Front Signs is a full-cycle sign manufacturing company. We handle all your signage needs in-house - starting with fabrication/printing and ending with installation and getting a permit for your sign (when necessary) in compliance with local laws and ordinances.
Will the printed image have the same colors as in my image?
Absolutely, as we provide color match printing. Our state-of-the-art printers provide full-color printing on all types of materials from soft to hard. Also, you can be sure that the image will preserve its initial look for a long period and the colors will not fade away due to the UV coating. This printing method makes the image sun-resistant.
Do you work on custom projects?
Aside from the types of signs mentioned on our product page, we offer custom signage solutions. Whether you need an interior branding, storefront branding or just a personalized sign we can make it according to your requirements.
Contact us
to discuss your custom project.
Do you install the signs?
Yes, alongside all other signage services we offer
installation services
all across the
LA
as well. No matter the size of the sign or the difficulty of the installation - our professional craftsmen are ready to take all the hassle and provide a quick installation.
Will you help to get a sign permit?
Being a full-service sign making company we offer all signage related services and getting a permit is on that list. We take all the hassle of getting a sign permit from the
Los Angeles
municipality.
Do you help with the design?
Yes, we offer graphic design and 3D rendering services. We can make your design from scratch or make changes on your personal design. With 3D rendering, you have the ability to see the end product before starting its production. You can discuss all the details immediately with the designers and they will put all your ideas into the design.
How long does the production take?
There are many factors that determine the turnaround time of the sign, such as the type of the sign, the materials, its difficulty, size and more. For instance, a simple printed sign will take less time to make compared to a lightbox sign. So, we can give you an approximate turnaround time only after taking the order.
In what format should the files be?
Files in any format would work, whether it is a PFD, JPEG, PNG or else. 
How durable are the signs?
The durability of the sign depends on a number of factors, such as the material, the location, the weather conditions, etc.. For making our signs, we use only high-quality and durable materials, but the lifespan of each material varies. So, for instance, you need a long-lasting sign, aluminum is the perfect choice, but if you need a temporary one you can get a foam board signage.
What signage materials do you offer?
We offer a large selection of signage materials from soft to rigid, all designed to withstand different weather conditions. In our arsenal, we have aluminum, vinyl, acrylic, PVC, plywood and all types of other materials.
What benefits does your company offer?
The main and most important benefit our company has is that we offer all signage related services. So, you can get a design service, get your signage manufactured, installed and maintained. Also, we take all the hassle of getting a building signage permit. Another benefit is that we can make all types of signs, no matter the material, design or placement.
What types of signs can you produce?
Being a full-service signage company, we are able to produce all types of custom signs, in any difficulty, both for indoors and outdoors. No matter what signage idea you have, we can bring it to reality.  Choose all your desired signage details, such as the type, materials and leave the rest to our experienced sign makers.
What are the minimum and maximum sizes I can get for various signs?
Here at Front Signs - an
LA-based
signage company, there are no signs too small or too large for us! You are open to order signs in any shape and size. As a sign-making company, we will provide the best and quality signage solution with the fastest manufacturing possible.
The thickness of the sign and also weight depends on the materials that we use to make it with. But as all our signs are customized to your needs, you will get a sign with any thickness you desire. 
Is there a product guarantee?
We provide a guarantee for all the products manufactured in-house. But the details of the guarantee depend on the product type. So only after you place an order, you will fully know what guarantee we provide.
What if I don't know what kind of a sign I want?
For better customer experience, our customer service team is ready to give the right consultation and best signage solutions. With the help of our friendly team, you will choose the custom sign suitable for only your business premises. To get in contact with our customer service, call us at 844-833-1188 or write to us at
hello@frontsigns.com
.
What type of sign should I get?
First of all, you need to understand the purpose of the signage. Also, the sign choice depends on what business you do or what services you offer. If you want to create brand identity - you can get a lightbox sign with your company logo. To attract potential clients you need a large and illuminated sign. If you want to promote a campaign you can get banners, decals, etc. For more details, you can read our
Business Signs as a Tool for Brand Recognition blog post
.
Can I bring my own materials?
Here, we are open to cut, engrave print and now even paint the material you provide according to your needs.
Which material should I choose for my personalized signs?
We offer a variety of materials for custom made signs. Some types of signs are made of certain types of materials. When making an order, we offer you types of materials based on the type of sign you choose.
What type of signs do you offer?
We offer a large selection of signage materials from soft to rigid, all designed to withstand different weather conditions. In our arsenal, we have aluminum, vinyl, acrylic, PVC, plywood and all types of other materials.
Traditional or Static signage industry offers a vast array of sign types of outdoor and indoor both advertising/promotional and branding signs in various forms and purposes.
A custom sign is a sign tailor-made according to the customer's requirements. You can choose an existing sign type and alter the aspects you don't like or you can create your personal type of a unique sign. With a custom sign, you can choose the material, the size, shape, colors and all the other details of the sign.
Here, everything is customized, so you can choose any font you like. If you struggle to make a choice, our team of talented designers will help you with that. To get more ideas you can read our blog on
what font to choose for the logo
.
How much do the signs cost?
The price of the sign depends on various factors, such as the materials used, the size, shape , type of the sign and others. There are materials that cost less than others, as well as types that cost more than others, so we can tell you the exact price only after you tell us what sign you need.
What is the care of Custom Signs?
Different types of signs require different care. Custom signs are used in numerous industries and institutions. Made of such durable materials as Acrylic, Aluminum, and PVC, wholesale Channel letters don't require much care. They are long-lasting and have long lifespan outdoor or indoor. Proper care will keep the exceptional color density and give clarity and sharpness to the display. 
Usually, you can just take the dust off your sign. If you have outdoor signage such as Pylon sign, you can wash it to take the dirt off. But if you have wooden signs, then you can just wipe it with a dry cloth, as wooden signs need to be kept dry. Avoid using chemical liquids or a scrub not to damage the surface.
What type of Directional Signs do you offer?
In business centers where the use of space can vary, interchangeable pylon tenant signs can be used. For a more minimalist look, you can use hanging wayfinding signs to direct them toward the offices, departments, restrooms, etc.  Under-awning interior signage also can be used when the traffic space is limited. 
What is a Directional Sign?
Directional or wayfinding signs show directions, thus need to be as simple as possible so as not to cause any confusion among the visitors. These innovative signs can be found everywhere, in the street, hospitals, parking, parks, shopping mall signage, business center and anywhere else you can imagine.
What information should my sign have on it?
Actually, you can have anything you want your customers to notice printed on your personalized signs It can be the name or the logo of your brand, some information about your business type, operating hours, etc.. You can get decorative signs with motivational quotes, etc. 
What is the most effective Custom Sign for my business?
Sign effectiveness depends on what type of business you own and the services you offer, also the business location and other factors. For a restaurant business, you can get personalized menu boards, a light box with the name of your restaurant. If you have a big company you can get channel letters to fix them on top of your building. For business centers, you can order pylon sign with the names of all the companies that do business in your venue.
Contact us
and we will offer signage solutions for every type of businesses.
Why do I need custom signs for my business?
A sign – custom tailored to fit your business - is the best way to draw attention and leads. 
For 24/7 permanent advertisement of your business, you can't find a better and wiser investment as Signage. It's the best return on your marketing and branding campaign. Signage solution helps your potential and current clients to locate your business. It conveys the positive image of your company. And remember, the first impression is always the most important one to leave a long-lasting impact. Thus even create a trustworthy environment both for your customers and your workers. Create magnificent storefront outdoor signs and not only with us!