Skip to content
High-End Business Signs in Los Angeles and USA-Wide
Let us create your business signage and take you to a higher level of performance.
We offer upscale signage solutions for every occasion from branding and events to advertising. Being a full-service sign-making company, we cover everything from design and manufacturing to installation and maintenance of custom business signs.
30+ Types of Business Signs
Here you can find signage solutions for all your needs. Whether you need a light box sign for your business or a large banner for a presentation, you can get it all with Front Signs. We have an extensive range of custom signs which we continuously expand to pioneer industry trends. Whatever type of business sign you can imagine, we can realize.
Top-Quality Materials
At Front Signs, we make sure to deliver products made of premium quality materials such as dibond, wood, acrylic, vinyl and more. All our signs withstand the test of time, whether indoors or outdoors, thanks to advanced fabrication techniques. We have a large selection of signage materials, from soft to rigid, to suit any of your requirements.
Cutting-Edge Equipment
We use the latest methods in the signage industry to meet and exceed our customers' expectations.
With innovative cutting, printing, painting and design equipment, we have the ability and expertise to provide modern signs with purpose.
Where to find us? Front Signs is the largest signage company in Burbank, California, located near the Hollywood Burbank Airport. You can find us at 3520 Valhalla Dr. Burbank, CA 91505. Our signage showroom is located at the same address, where you can survey an impressive selection of outdoor and indoor signs and materials.
What Makes Our Products the Best in the Industry?
Our custom outdoor signs and banners undergo the highest quality assurance. These custom outdoor business signs are fabricated with the highest quality materials and craftsmanship to make your brand shine among the rest.
We have extensive experience in the commercial sign industry and have worked with some of the most renowned brands in the market. Our company offers a wide variety of modern signage solutions, from business signs to custom signs for events. 
What makes us stand out from other signage companies is our dedication and commitment to providing premium products and services from start to finish. We pay attention to even the smallest details that go into sign making and have the tools and expertise to craft them to perfection.
Materials for Making Advertising Signs
For manufacturing high-end signage, we use different types of top-quality materials.
For every environment, we choose a material that is best suited for either indoor or outdoor use.
Here, you can find all kinds of soft and rigid materials ranging from wood and aluminum to foam board and PVC.
We work with the best suppliers in the industry to provide the best indoor and outdoor business signs available.
Custom Design for Business Signs
We have a crew of talented professionals that are ready to offer you unique solutions for business and custom needs.
Using cutting-edge 3D rendering technologies, our designers will provide you with real-life images of your future custom signs.
We can work with your vision or create an exceptional design from scratch. Our team can turn your ideas into beautifully rendered designs then transform them into striking business signs.
Illumination for Custom Business Signs
We specialize in illuminated signage solutions and are proud to have a long list of custom signs we've completed for satisfied customers. We use energy-efficient LED bulbs that provide striking visibility and a beautiful glow to our signs 24/7. The benefits of LED illumination include a longer lifespan, the highest energy efficiency, enhanced clarity and noticeable brightness when compared to conventional and fluorescent bulbs. If you want to leave a lasting impression on your clients, remain eco friendly, save on long-term cost and enjoy better quality, LED signs are the perfect solution.
How Do Custom Signs Benefit Your Business?
Advertising signs are a pivotal aspect of every business. Custom business signs present massive advantages. To name a few, custom business signs attract a large footfall, stand out among competitors, boost brand recognition and spread your business message. Logo signs for buildings are a great branding asset for companies. With the right indoor and outdoor business signage, you can get your message across to ensure success in your endeavors.
Custom business signs and banners highlight your corporate identity and create brand recognition. Unique and attractive business signs remind customers of your specialty and your mission. Professional corporate signage gives you a leg up on the competition in your industry. 
Our experience allows us to apply industry know-how to make outstanding custom business signs that soon become the identifying feature of a company. Display modern business signs in strategic points to gain more exposure and consequently more customers.
Go big when it comes to advertising. Entrust our industry leading team to take your business advertising to a completely new level. Entice customers to come inside your establishment and drive more sales with custom outdoor signs. We offer bespoke business signs with tons of layout and size options. Get a professional visual identity and give your business the ultimate exposure with striking commercial signs.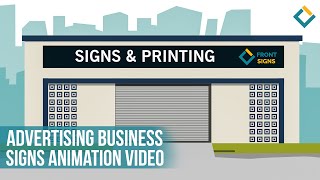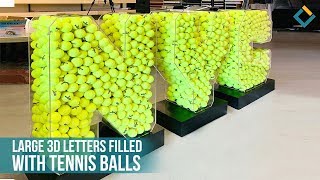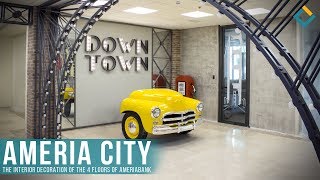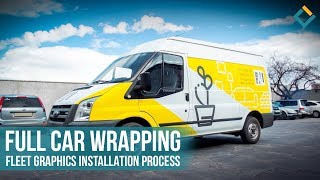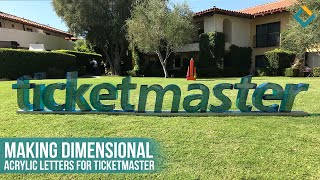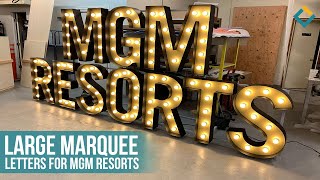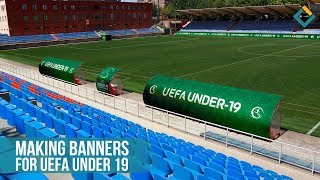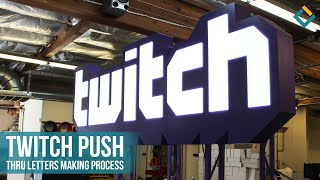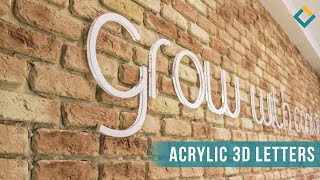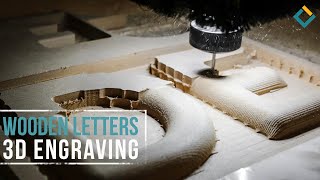 Modern Signage Solutions
We offer a wide range of modern signs to tackle all your business needs. Modern business signs are the ticket to recognition. Mark your location with modern outdoor signage and attract customers day and night. Our designers will offer you the most notable solutions in the signage industry.
Modern signage branding does not stop at the front door but continues to interior sign applications. Interior signage is essential for communicating and presenting your facility to your visitors, employees and guests. Perfectly chosen materials and uniquely designed business signs will reinforce your brand.
Commercial and Architectural Signage Solutions
Commercial and architectural signs deliver a fresh look to your business. Custom-made architectural and commercial signs on a large scale work especially well for outdoor branding.
The difference between architectural and commercial building signs is that architectural signs, as the name implies, are designed to be part of the building's architecture. Usually, architectural signs are made of sturdy materials such as aluminum and dibond whereas advertising signs can be made of all kinds of signage materials. 
Architectural signs not only serve as a means of advertisement but also become landmarks by matching your brand and environment. The purpose of architectural signs is to maintain the overall appearance of the building while simultaneously corresponding with your business image. We can provide both kinds of custom signs. Just contact us and we will immediately get to work on your very own custom architectural or advertising sign.
Custom Signs
Whether you're looking for a striking business sign or a unique sign for your personal needs, we have you covered. We can turn your most sophisticated ideas into reality. Order a custom business sign with a specialized design made of premium materials. Being a comprehensive sign-making company, we can take your concepts and install beautiful custom signs right where they're needed.
Get custom business signs to stand out among competitors. Bring your wildest ideas to life with decorative signs and unique designs. With custom signs, you can provide a productive working atmosphere in any establishment.
Benefits
Here are some of the benefits you get from working with us.
Personal approach: You'll be assigned an account manager who will answer all questions and guide you through the entire sign making process.
Cutting-edge designs: We have the skills to exceed industry standards and offer exceptional modern business signs to satisfy unique needs.
Full-service solutions: We provide all modern signage services available to make your custom business sign experience smooth and hassle-free.
Quality craftsmanship: Our custom business signs are made of premium materials and in compliance with nationally recognized safety standards.
Quick turnaround: Our team works around the clock to deliver custom business signs in the fastest and most professional manner possible. 
Services
We offer a comprehensive list of sign making services to meet and exceed your expectations. As a one-stop business sign shop, we provide everything from sign design, rendering and manufacturing to permitting, installation and maintenance. We employ a highly-skilled team of specialists including artists, fabricators and installers. They'll work with you to bring all kinds of custom business signs to life so that you may reach your advertising goals.
See What Front Signs Can Do For You
Enter your details and attach your project files if you have any. Our agent will get in touch with you shortly to provide a free quote and consultation for your project.
Please note that Front Signs is a full-cycle sign making company. We tailor each case to match your vision, starting with design and fabrication then finishing off with permitting and installation. No matter how simple or sophisticated your concept, we'll bring it to life with quality and precision.