Skip to content
Our museum worthy small to big signs undergo modeling, rendering services to serve its purpose and make your brand shine among the rest.
Let's see what kinds of signs there are that can be used for promoting your business.
3D signs

Light boxes

Illuminated signs and letters in different styles

Pylon and monument stands

Backlit signs

A-frames

Yard signs

Trade show displays - X- banners, Retractable and telescopic stands

Banners - Vinyl, Fabric or mesh

Decals - window, floor, wall murals

Magnet

Your Custom Sign

Canvas prints and more
Front Signs provides its customers with high quality products and services: free design, production and installation. Trust us your business and we are ready to take it to another, a higher level. Everything for interior decor, design to outdoor business signs for promotional purposes.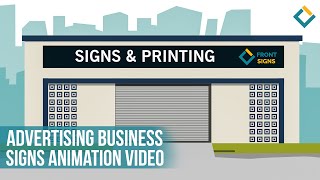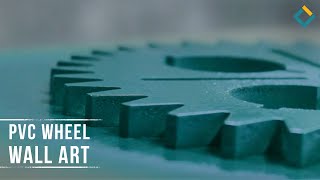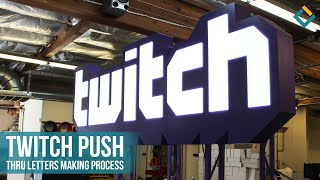 Get A Free Quote!
Enter your details, attach your project files (if you have any) and our agent will get in touch with you as soon as possible to provide a quote for your project.
Please note that Front Signs is a full-cycle sign manufacturing company. We handle all your signage needs in-house - starting with fabrication/printing and ending with installation and getting a permit for your sign (when necessary) in compliance with local laws and ordinances.
What is the Standard Aluminum sheet thickness?
We offer Aluminum panel sheets with common 0.032" and 0.040", 1/8", 1/4", 1/2" thicknesses. However, there are other available thicknesses in case you have special needs and requirements.
Are color Aluminum sheets available to the signage industry?
Front Signs offers the Standard white, bright silver, black and gold colors of the Aluminum sheets. Also, we offer
painting services
, which means we can offer metal signs with any color you require.
Aluminum or Dibond: Which one should I use for my outdoor sign?
Aluminum and Dibond materials are durable and portable for outdoor usage. Dibond is a bit lightweight material compared to Standard Aluminum panel. Both materials give more resilient and industrial yet simple look.
What is the difference between Aluminum Mill, Brushed and Reflective Signs? Where can I use each of them?
We offer Mill, Brushed, Glossy, Matte finishes for Aluminum signs. All three serve different purposes. Read the specifications of each of the signs and areas of applications in our
blog post
and choose the one based on your establishment layout and brand style.
What are outdoor Aluminum Signs used for?
With the solid look, Aluminum metal signs have unending options of realization. Many companies choose this material for it is durable, rust and corrosion resistant and versatile in usage. Health, Dining, and other business establishments use Aluminum reception signs, Directional signs, Safety signs, Pylon signs and many more.
What are some common Signs made of Aluminum?
Aluminum symbol signs, name plaques and interior decorative artworks are the most popular signs our customers entrust us with. Not speaking of Channel Letters and Lightboxes, where Aluminum back and side constructions are required by law.
Aluminum is strong, naturally extremely resistant to rot and corrosion metal. Compared to other metals, it is lightweight and makes the perfect choice for any indoor or outdoor branding signage. This a resilient material which looks great after years, comes with smooth polished finish and great print quality.
What types of Letter signs are there for Interior design?
Generally, Front Signs offers
3D non-illuminated and lit letter signs from
front lit and backlit channel letter signs to dual lit and marquee letters
.
3D signs are used in interior office layouts and as exterior 3D logo signs to create dimensions and brand style.
All the types of illuminated signs & letters welcome and create an exceptional impact on the visitors: guests, workers and clients. Reverse signs create a special glow which is very appealing. Whereas, front lit channel letters perfectly merge with the custom interior signs, create a warm feel and highlight the logo. Furthermore, read our ultimate list of
Channel letter types
both for interior and exterior usage in our blog.
What types of Letter Signs are available?
Generally, Front Signs offers front-lit
channel letters
, backlit or reverse letter signs, Halo lit letters, push thru letters, other types of illuminated signs like Front/backlit or Dual letters, whole lit, side lit and etc. For impactful design and branding, we also offer non-illuminated signs. 
Which are the best materials for 3D Letters?
You won't be surprised to know that acrylic is very suitable and popular material for 3D letters for its transparent and translucent finishes. A feature that allows the light to pass through it, thus make the ideal illumination for dimensional signs. Alternative can be lexan material. On the other hand, aluminum is the other most popular material for dimensional letters. It is also extremely durable and weather-resistant. For internal Usage – you can use any types of material in our disposal to create outstanding brand presence.
What are Dimensional or 3D Letters?
Sign letters are volumetric signs that have height and width and also depth that adds an element of dimension to a flat sign and makes it visible from different angles. These Individual, non-illuminated letters mounted on the flat surface provide extra visibility. Made of durable materials, 3D signs serve as Logo and/or company name signs, interior dimensional graphics, and so on. It's a great promotional and decorative tool.
Dimensional signs contain letters, images, numbers and symbols - aligned and secured to be mounted on the target surface.